Denver, Colorado possesses the ultimate experience for any city-lover. Home to University of Colorado, Denver, students have the luxury of experiencing a fast paced lifestyle amid the Rocky Mountains. And if planning isn't your thing, you're in luck. The perfect itinerary of things to do in Denver lies ahead.
Check out 24 things to do in Denver for the best 24 hours of your life.
6 A.M. Head to ProsperOats for a breakfast on the go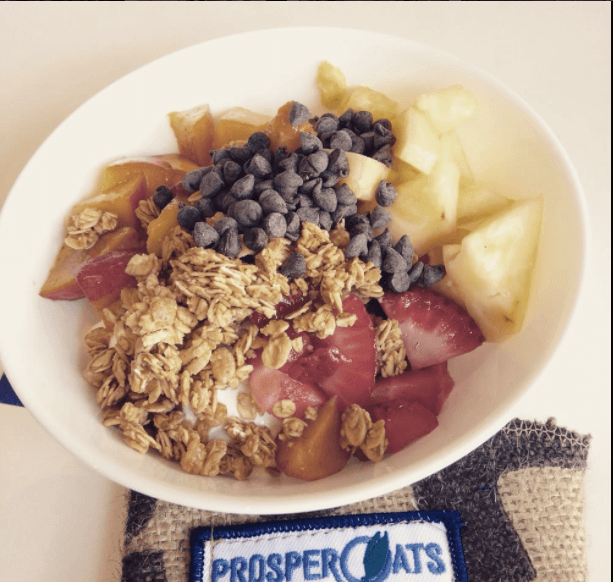 Looking for a healthy breakfast spot without the wait? ProsperOats can help you out there. With fresh vegetable and fruit juices, granola yogurt bowls and even some much needed espresso lattes, the most important meal of the day becomes one of the most most delicious. Yum.
7 A.M. Go for a morning run or hike at Cheesman Park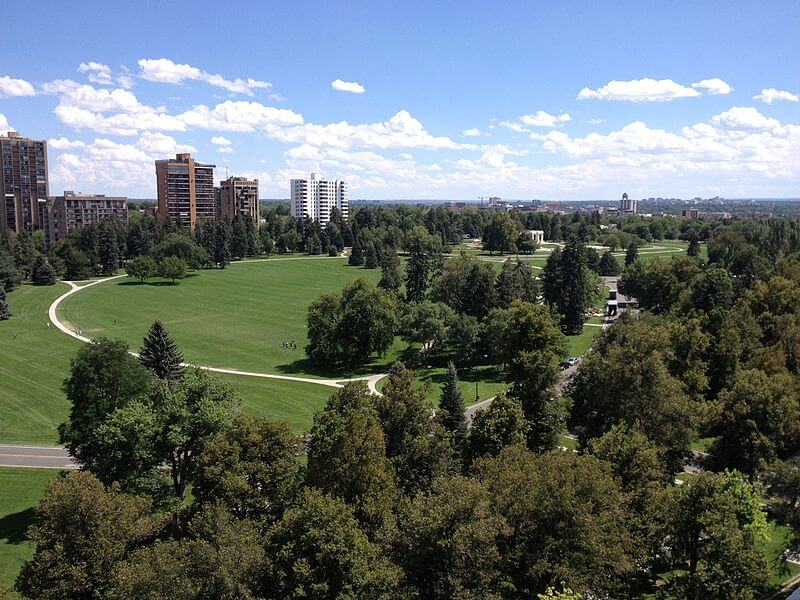 Get some fresh air and a nice work out at Cheesman Park. Cheesman is home to 81 acres of land and stunning green trails where you can find people biking, running, roller blading and hanging out. "Every morning, I take my dog for a hike at Cheesman, no matter how cold it gets. There's nothing quite like a brisk morning workout in Denver to start your day," said University of Colorado Denver freshman Kyle Camper.
8 A.M. Check into Campus for a Tour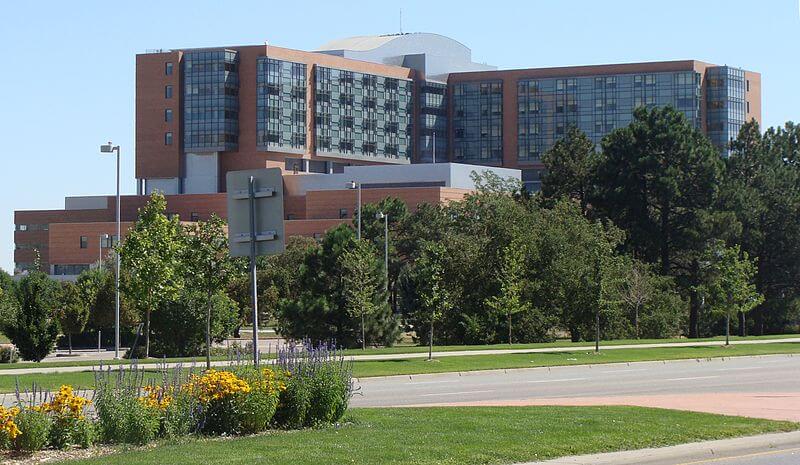 Denver lays home to the renowned University of Denver. Take a stroll on Carnegie Green, lay down a blanket and grab your favorite morning read so you can soak up the Colorado morning air the right way.
9 A.M. Get some early shopping in at Cherry Creek Mall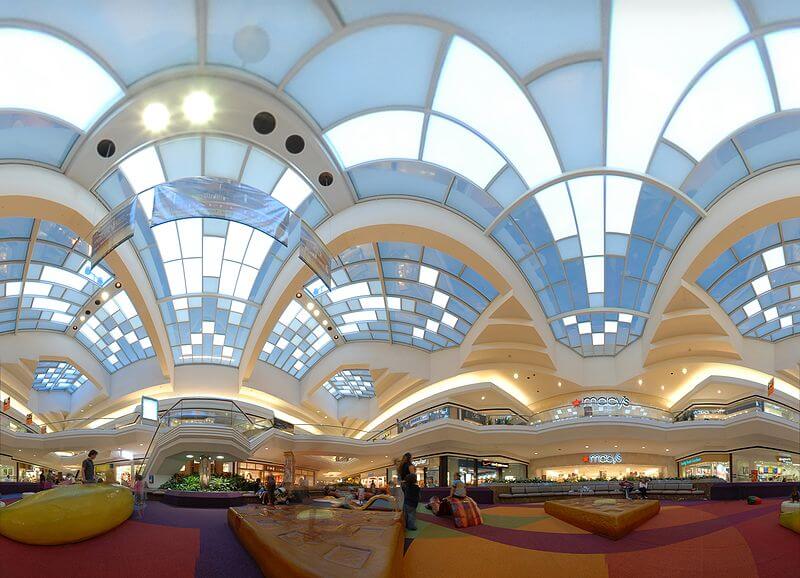 With stores like Urban Outfitters, Free People and Levi's you'll be able to make a fashion statement throughout any Colorado season. "Cherry Creek is hands down my favorite mall. They have the coolest stores to fit my quirky style," said University of Colorado Denver junior Alexa Elliott.
10 A.M. Brunch at Morning Collective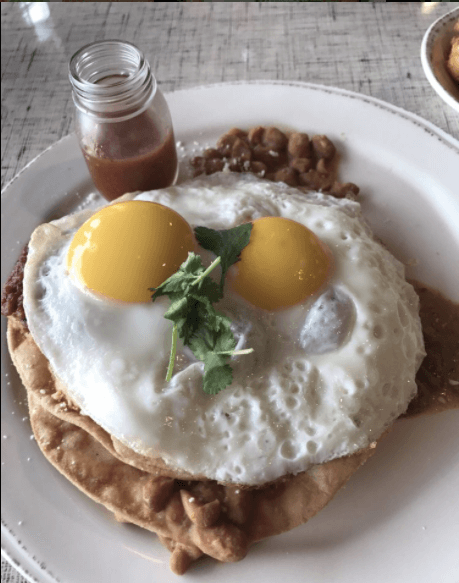 This eatery is a must for those looking to get the ultimate foodie experience. The wait may be a bit long, but totally worth it for the famous stuffed banana hazelnut French toast. And, don't forget to pair it with unlimited Mimosas or Bloody Mary's.
11 A.M. Head to the Downtown Aquarium for an underwater experience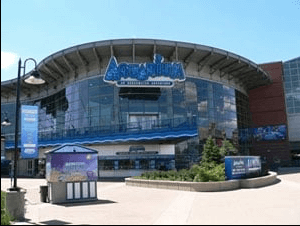 This state of the art aquarium houses exhibits ranging from the chilling seas of North America to the Rainforests of the tropics. "The Denver Downtown Aquarium really made me appreciate sea life on another level, and actually influenced me to change my major at CU to marine biology," said University of Colorado Denver sophomore Alyssa Welsh. The aquarium also holds tons of shows for sea lovers like Mystic Mermaids and a 4-D Theater experience for short fishy films.
12 P.M. Tailgate at the Sports Authority Field, home to the Denver Broncos
Football remains an enduring tradition of the Denver lifestyle. Support the Broncos on their way to victory by tailgating and grilling up some hot dogs and filling up kegs.
1 P.M. Grab lunch at the Black Sky Brewery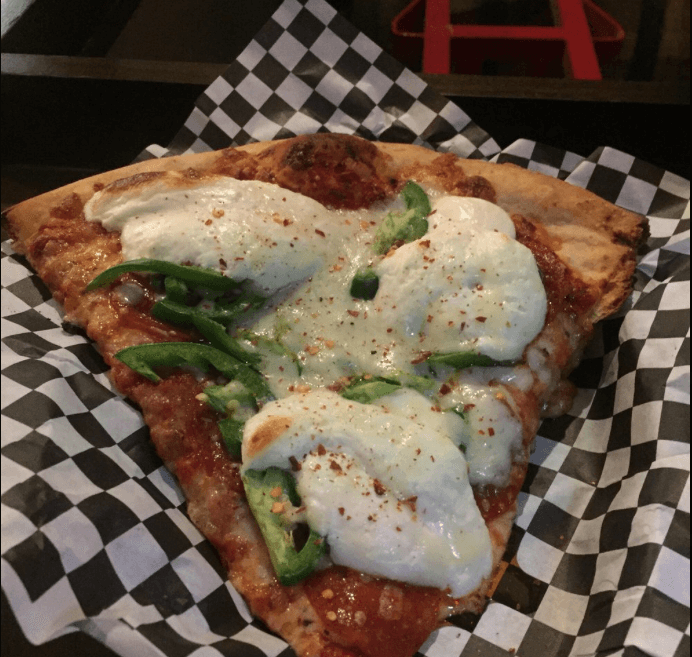 Settle down and take a much needed lunch break at Black Sky. This brewery boasts a pub style menu with vegetarian options. Make sure to try the jalapeño poppers and their signature melt in your mouth Headbanger Chicken Rolls, with unlimited toppings from pepperoni to pineapple. You also won't want to miss out on a fruity cantaloupe beer with your meal. What more could you ask for?
2 P.M. Feel artsy at the Denver Art Museum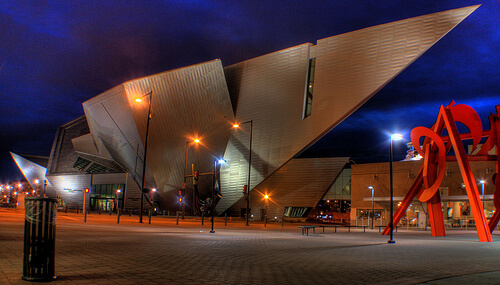 Get cultured at the Denver Art Museum. With over 70,000 works of art from provoking contemporary works like the Audacious Exhibit to the embellished jewel exhibit of Latin America known as Glitterati, the museum is one of the largest art museums in the Midwest. Explore your inner artist and maybe your work could end up here too someday.
3 P.M. Grab a doughnut at Voodoo Doughnut Mile High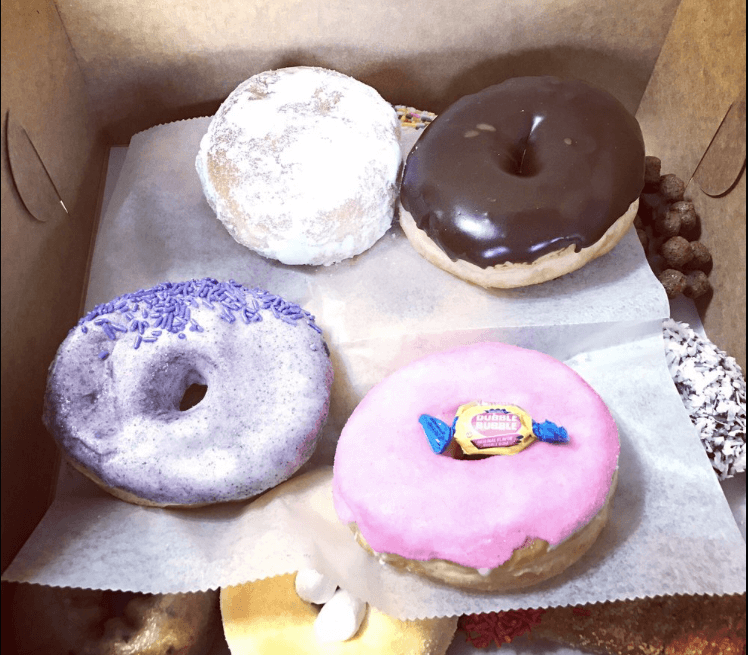 Everyone needs a doughnut break during their day. Voodoo Mile High has just the fix. Voodoo is known for its risqué doughnut names like the Memphis Mafia and the Tex-Ass, as well as its pretty and pink décor. These quirky and creative doughnuts satisfy every craving in each bite. For dairy lovers, make sure to try an Old Dirty Bastard filled and topped with Oreos and rich sweet cream, and for vegans, don't miss out on the sweet and salty School Daze Pb and J doughnut.
4 P.M. Visit Denver Botanic Gardens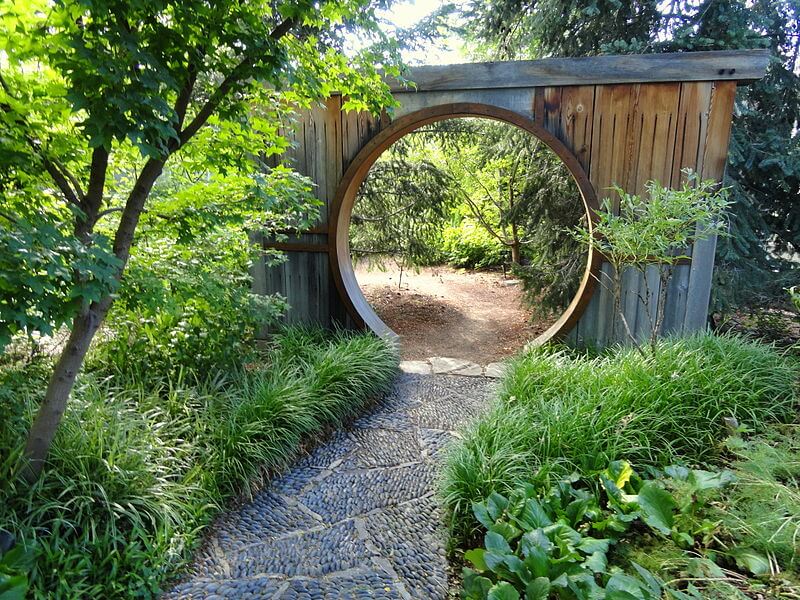 For the outdoorsy folk, take a walk in the beautiful Botanic Gardens. The gardens remain home to various arts and exhibits, corn mazes, concerts and more. "My boyfriend and I went to the Botanic Gardens for our one year anniversary for the Blossoms of Light which is a gorgeous annual tradition that's super romantic," said University of Colorado Boulder junior Madison Little.
5 P.M. Check out Ophelia's Happy Hour
This multilevel bar has live music that'll keep you energized through the night, not to mention awesome happy hour deals. From 4-6 p.m. Monday-Thursday, Ophelia's is the place to be. With funky themes every day like 90's TV Dinners to TribalFusion Bass and Belly Dance, you'll wish happy hour could last forever at Ophelia's.
6 P.M. Hit up Regal Vintage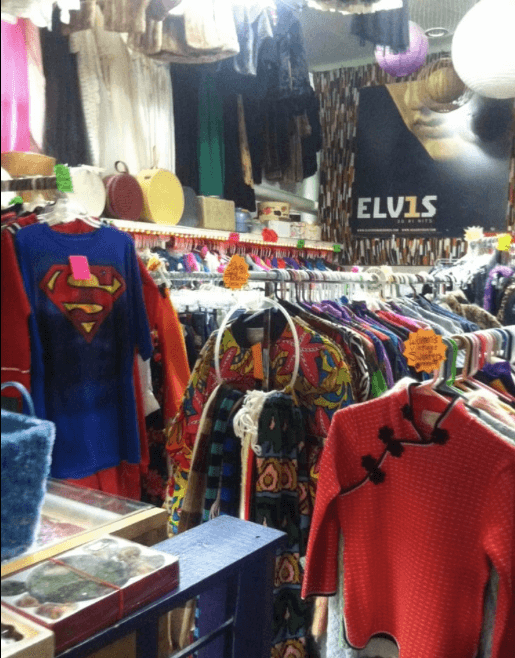 Shop for records, vintage clothes and unique collectibles for great prices at Regal Vintage. Why not cheer up that depressing dorm with cool things like a record player, jewelry organizers and vintage throw pillows? "I love Regal Vintage because in my opinion, it's the coolest shop for anything old fashioned. Where else can you find original Grateful Dead records and apparel dating back to the seventies at reasonable prices?" said University of Colorado Denver junior Melissa Hitchcock.
7 P.M. Grab dinner at El Taco de Mexico
Sí, señoritas. Mexico calls your name and wants you to take a bite into Denver's authentic Mexican tacos and burritos. Bring your gal pals and hurry your worries away with an egg Chilaquiles and maybe a sweet strawberry margarita.
8 P.M. Visit the Red Rocks Amphitheatre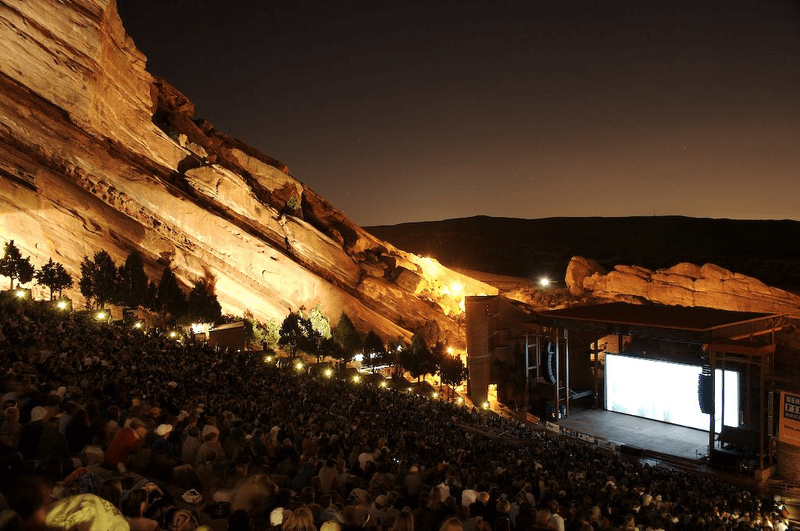 This awe inspiring music venue is located in the middle of the Rocky mountains, right outside Denver. Home to a variety of shows from EDM artists like Bassnectar and Marshmello to Rock concerts from Tom Petty and the Heartbreakers to The Avett Brothers, Red Rocks reigns the ultimate experience for all music lovers.
9 P.M. Check out the Haunted Evening Denver Pub Tour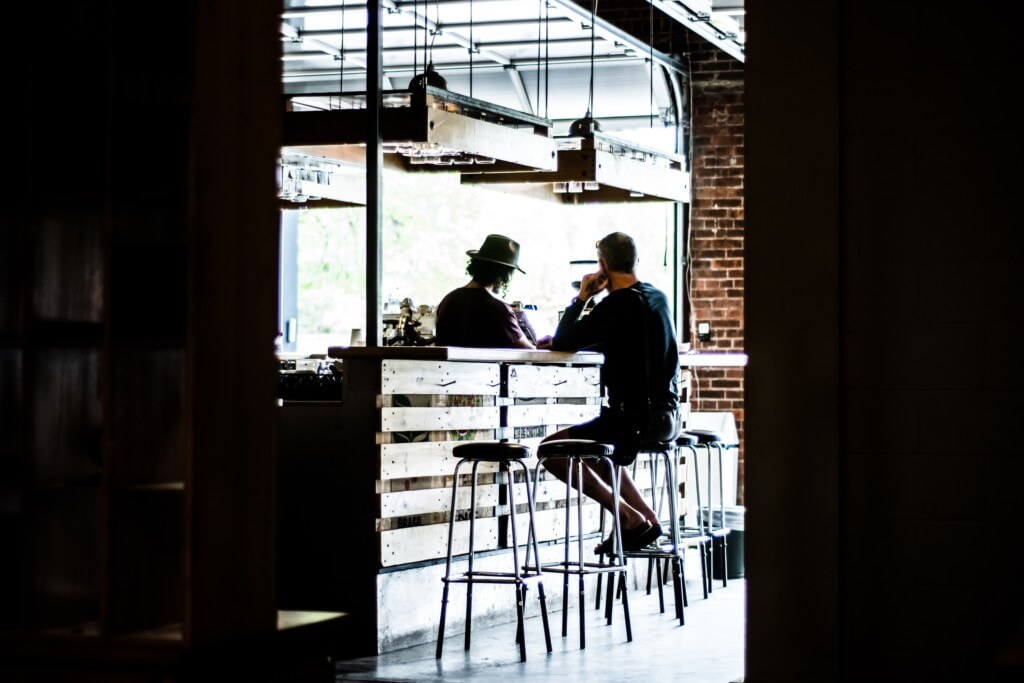 For anyone looking for a thrill, the Haunted Evening Denver Pub Tour sounds perfect for you. This pub ghost crawl around LODO, aka Lower Downtown Denver, brings you on a creepy fun filled tour for two and a half hours. Don't miss out on this experience for the spookiest ghost stories about the four pubs you visit. "For my 21st birthday, my friends surprised me with this ghost tour. I was checking my closet every night for a week after it," said University of Colorado Denver senior Kayla Corinne.
10 P.M. Stuff your face at Hard Rock Café Denver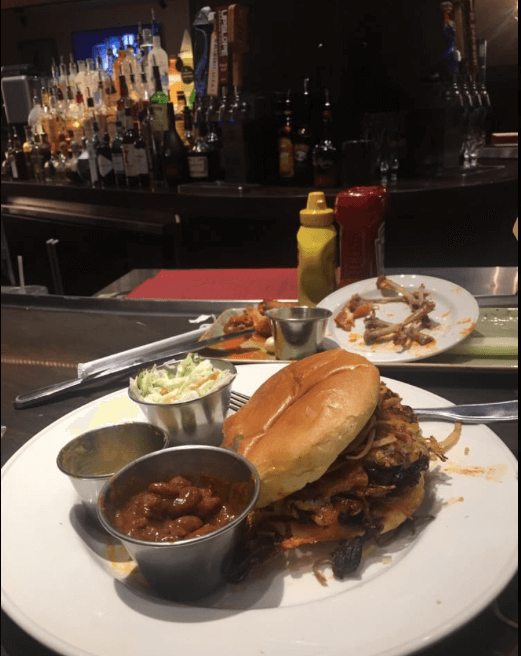 Nothing says a night out on the Denver town like the Hard Rock Café. "The Hard Rock experience highlights the great music and delicious food scene Denver is so well known for," says University of Colorado Boulder senior Tyler Yarnell. Experience the Rock era with a late night bite and cocktail. Gotta keep the energy up, right?
11 P.M. Rock out to music at Dick's Sporting Good's
Right outside Denver lies Dick's Sporting Goods Park, home to music festivals and the Colorado Rapids men's professional soccer team. Summer events range from electronic festivals such as BassCenter to the night and day Color Run 5K, which showers 10,000 people in paint as part of a nonprofit run. "Last summer, me and my sorority sisters attended the festival BassCenter for one of the best weekends of my life. I'll never forget the music and energy I experienced at Dick's Sporting Goods Park," said University of Colorado Boulder freshman Camie Dodich.
12 A.M. RTD Free MetroRide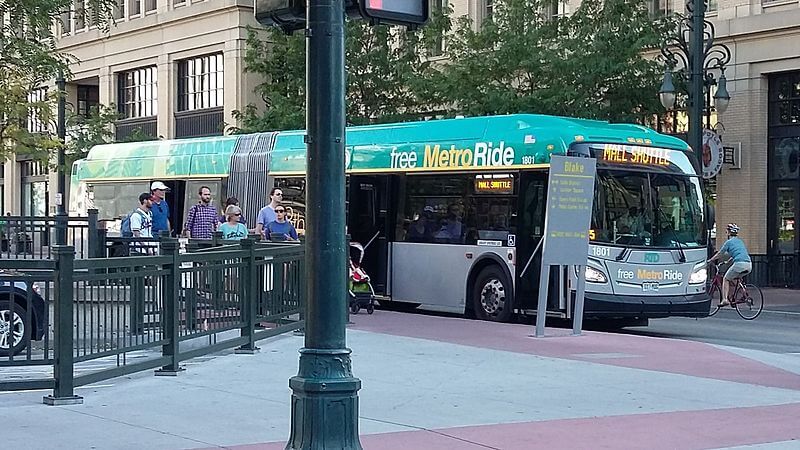 Take a ride on the free transportation Denver has to offer. Traveling seven days a week, MetroRide takes you to 16th Street Mall and stops at every block between Civic Center and Union Station. Talk about easy and convenient. The Free MallRide shuttle lets you experience all the sights, sounds and scenery downtown Denver encompasses.
1 A.M. See a show at Beta Nightclub
Walk on over to Beta Nightclub to experience late night shows unlike any other. Known for its electronic music scene, Beta offers a variety of shows lasting until the wee hours of the morning. "Usually me and my friends will head to the bars around 11 then hit Beta at around 1 a.m. to check out an intimate dubstep concert. Last week I got there just in time to catch a crazy Skism set," said University of Denver senior James Straussman. For EDM lovers, Beta boasts the ultimate late night club scene .
2 A.M. Dance at Lipstick Night Club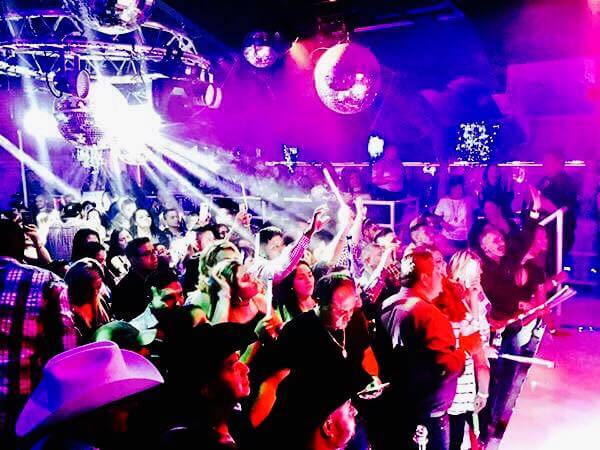 Open till 4 a.m., Lipstick Nightclub lets you dance the night away in Denver. Come experience the LGBT-friendly love and unity Lipstick is so known for along with great music like Latin Rock and electronic. A huge spot for college partiers, Lipstick lets you dance till dawn. Literally. Celebrate that A on your latest English paper the right way.
3 A.M. Grab pizza at Ian's Pizza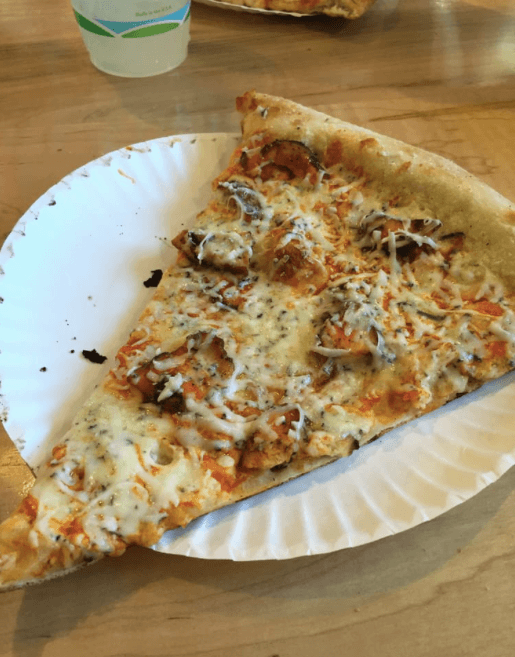 We all crave pizza at 3 a.m. Skip the Dominoes and head to Ian's for a delectable slice (or pie if you're feeling risky). "Every weekend after I hit the college bars with my friends, we head to Ian's. It's honestly the best late night pizza around," said University of Colorado Boulder senior Jason Castle. Who wouldn't want to try Ian's signature mac n' cheese pie?
4 A.M. Go to the University of Denver's Anderson Academic Commons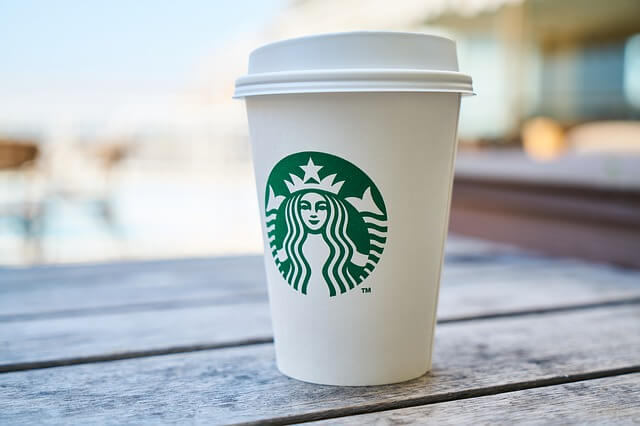 As it's almost time to wake up again, grab a cup of Starbucks from the library. You decide on how many shots of espresso is too much espresso. No one will judge.
5 A.M. Catch the Sunrise at City Park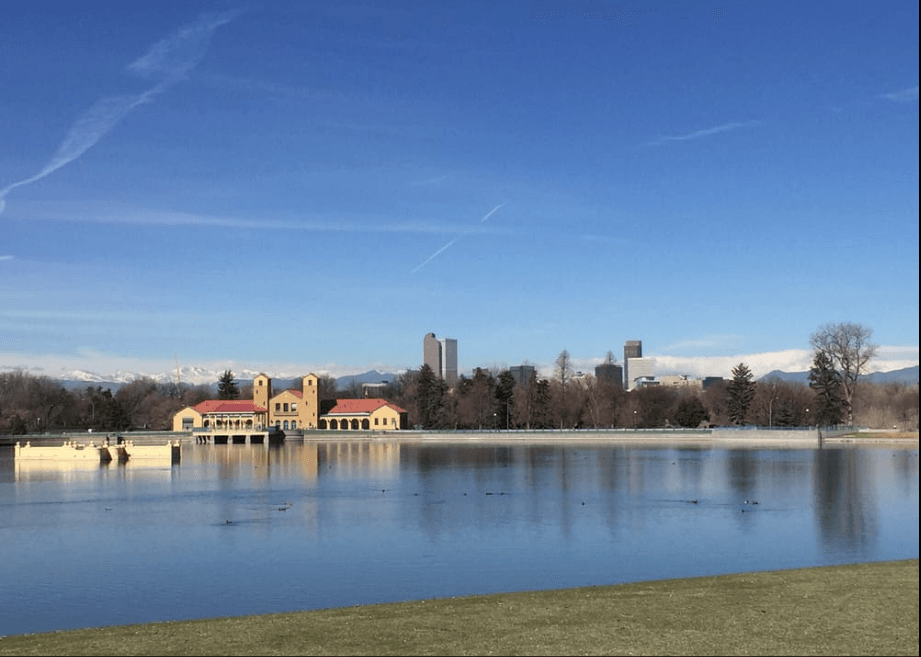 Head to watch the sun rise over the mountains and Denver's city skyline at City Park. Don't forget to take a couple dozen Instagram worthy photos.