Your girlfriend has more than enough jewelry—and her closet is about to explode. Before you go buy her a new charm bracelet, take a few minutes to really think about your girlfriend as a unique individual. "Anybody can get you a perfume or a shirt or something. But when it's something that represents us or something he knows I've wanted or reminds me of us, it makes it better," University of Florida junior Cristy Delgado said. Don't fall back on the same old, generic presents.
Check out these 10 creative gifts your girlfriend will love.
1. For the 'Type A' Girlfriend
Stylish Desk Staples – $85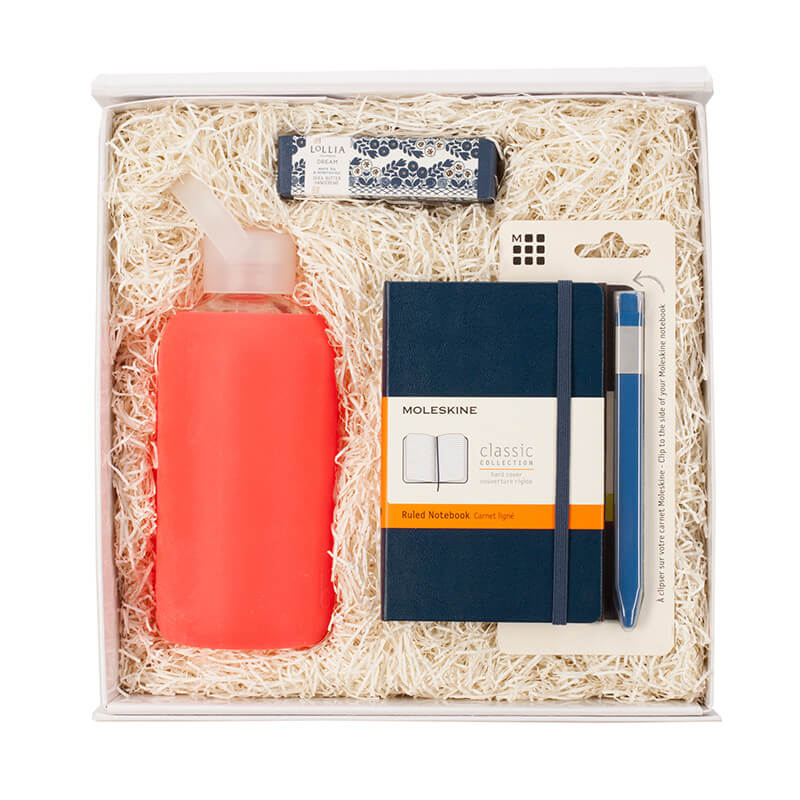 Think about her daily routine. Is she lost without her notebook? Is her favorite hand cream an essential to keep her hands soft? Relationships give you an opportunity to see your girlfriend's every day routine—and how to make it easier for her. When you get a gift that reflects these little quirks, it shows you've been paying close attention to her lifestyle, and she'll be impressed that you noticed.
2. For the Ultimate Cuddler
Share a Cuppa – $39.50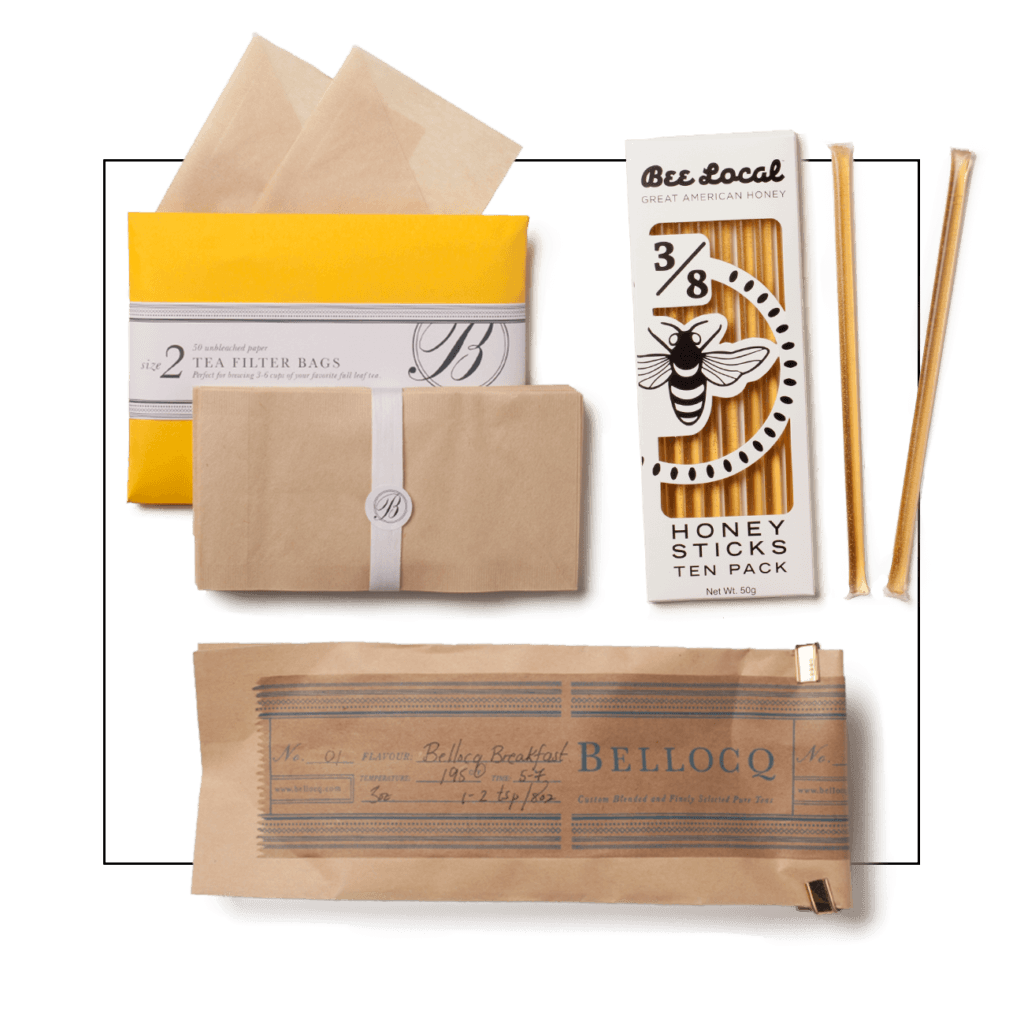 Have you ever curled up with a warm cup of tea on a rainy morning? If you haven't, you should. Pair the tea with a good book to make the day romantic. The pitter-patter of the rain on the window will make it impossible for you both to leave your PJs, setting the scene for the perfect cuddle. "[I'd] like to receive something that reflects a specific memory," Tulane University junior Samantha Slavin said. And every time she makes tea after that, she'll remember you care about the little things that make her happy.
3. For the Adventurer
Safe Travels – $77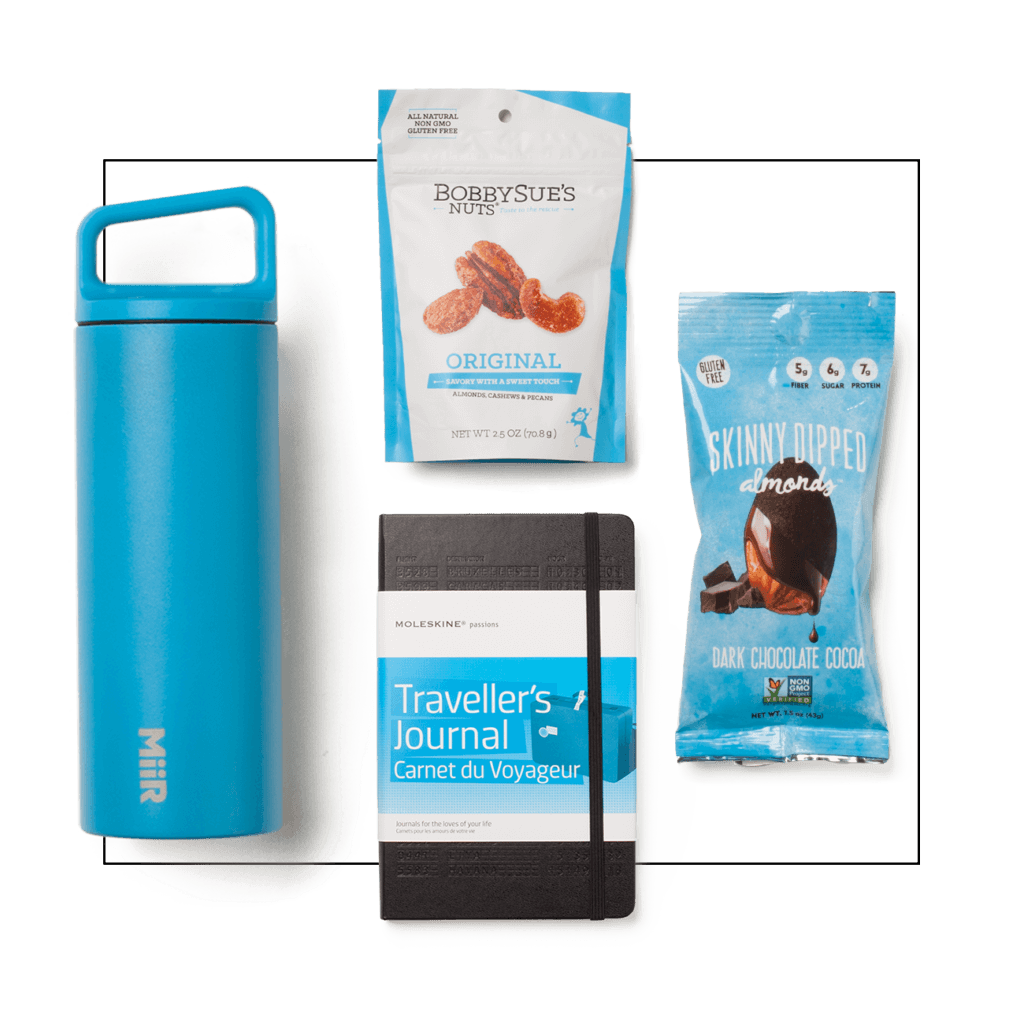 She's abroad and you want to keep the spark alive in this LDR. Your conversations over FaceTime and Whatsapp can only get so far, but you want to make sure she remembers you on her journey. Whether she's navigating an eastern European airport or sipping espresso by the Trevi fountain, she's living an adventure. Every detail of that odyssey is a new chapter in her adventure. Encourage her to take it all in so that she never forgets this once-in-a-lifetime trip. And this way, she'll be able to fill you in on every detail. Adelphi University Victoria Grinthal said, "If the gift reflects us and our life right now, that's all I need." If your relationship is currently long-distance, acknowledge that. Let her know that you think about how to make the most of your relationship status at each step.
4. For the Classy Woman
Do you Jitterbug? – $80.50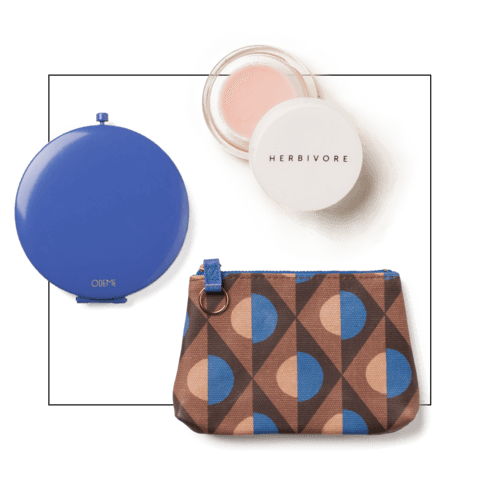 Even the old soul wants something new every once in awhile. You've found yourself a confident woman who'd rather listen to the Rat Pack than the latest boy band any day. Feed into her vintage aesthetic with this portable makeup pouch that fits in her purse. Whether she's a history or design major, you know she'll find a creative way to put that compact to use. "I would want a gift that shows my S.O. listens to all my ramblings and actually cares and takes note of my interests," University of Iowa junior Marin McCall said. So, the big take away? Think about what she actually likes.
5. For the Conservationist
Urban Terrarium – $20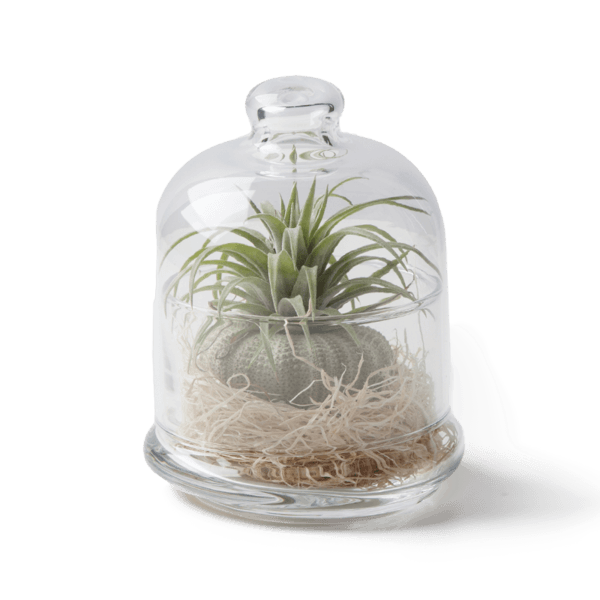 Girlfriends love to vent to their significant other. If you've been privy to your girlfriend's rants about making the world greener, then you should add a little green to her room, too. "I love having [succulents] because they're so cute and I can forget about them for a while and there is no harm done," said Florida State University senior Scarlett Dunkley. "I would LOVE one as a gift; it's thoughtful and it's a gift that I continue to care for and not forget." Support her in her efforts to defend the environment to show her you'll be taking on the world together.
6. For the Stressed-Out Soul Mate
Daydream – $47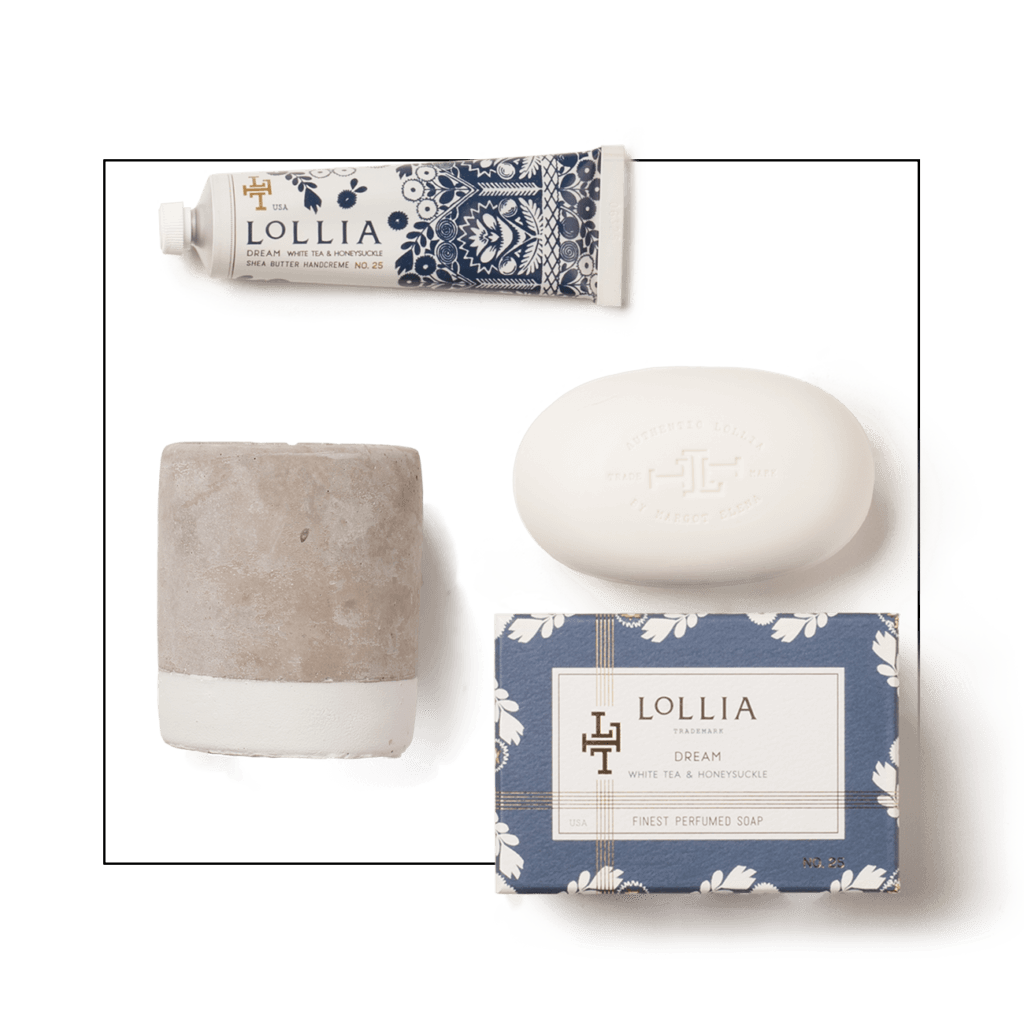 She's a member of student government. She plans and donates to every blood drive. She's co-chair in Relay for Life. Oh, and did I mention she's on the club lacrosse team, too? Your girlfriend runs a tight schedule, but she loves every minute of every activity. Make sure she's taking care of herself amidst all this stress, though. Her mental health is important. She may forget to take breaks and reset every once in a while. Give her everything she needs for a long, relaxing bath.
7. For the Lounging Lover
Hammock and Chill – $97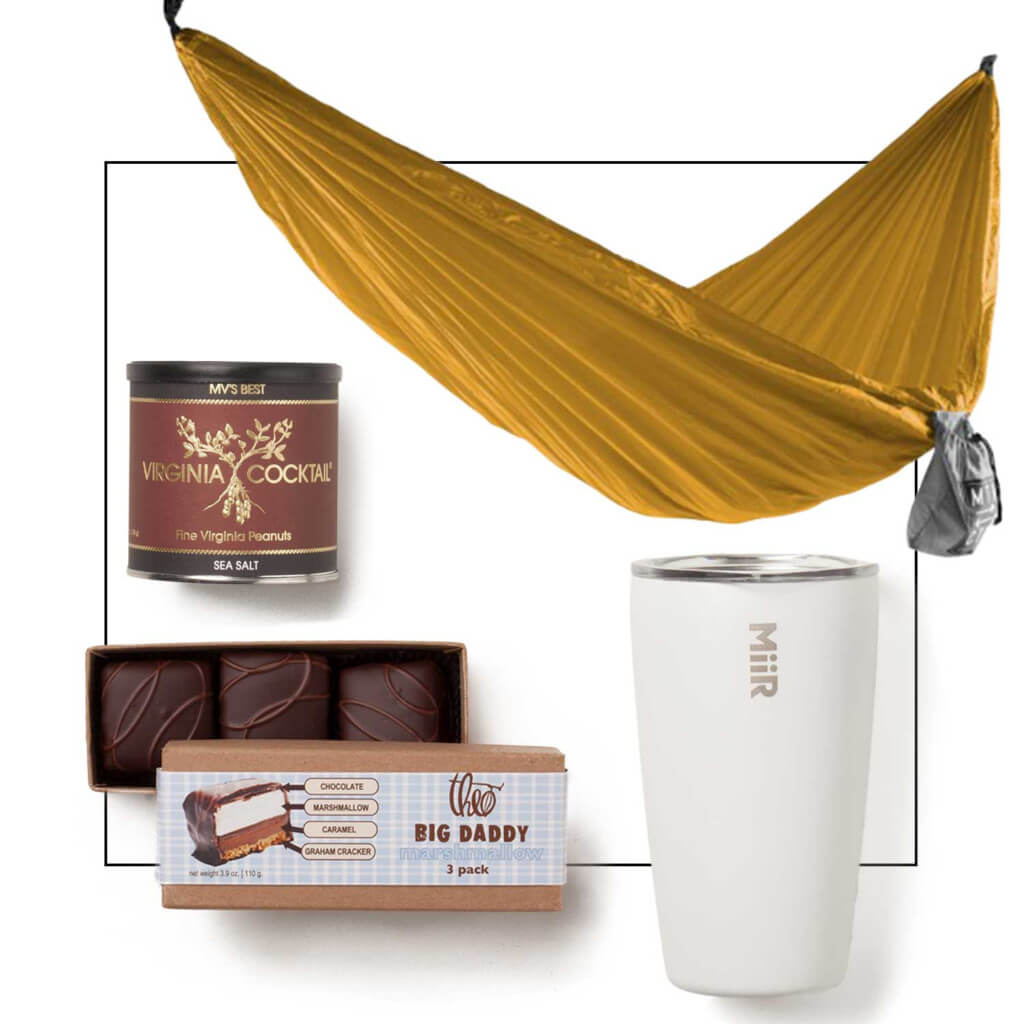 It's the middle of the semester and you're both bogged down by midterms. She loves the fresh air and natural comfort of the great outdoors, but there's no way you can set aside a whole day to travel away from civilization. Instead, set aside a couple of hours to recreate a peaceful environment for her to reap the same benefits. The chocolate will help her refocus on those PowerPoint slides and stop scrolling through memes.
8. For the Secret Artist
There are Always – $30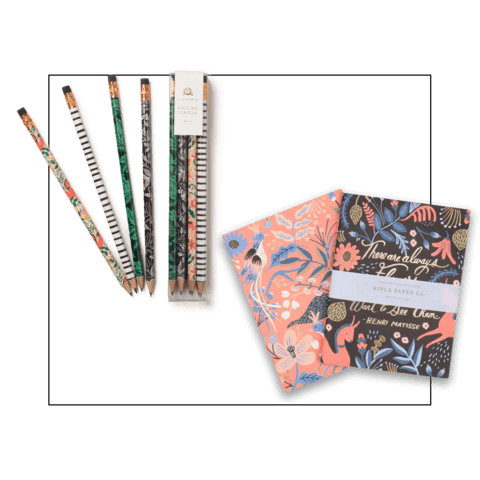 Doodling is a way of life. Some people practice mindfulness on the daily, and others need a little nudge. Make it clear that you support her meditative personality. Give her the time and the tools to consciously sit down and reflect at the end of each day. Maybe you could even take a few notes—we could all benefit from some time spent being more thoughtful and self-aware.
9. For the Sweetheart
Coming up Roses – $80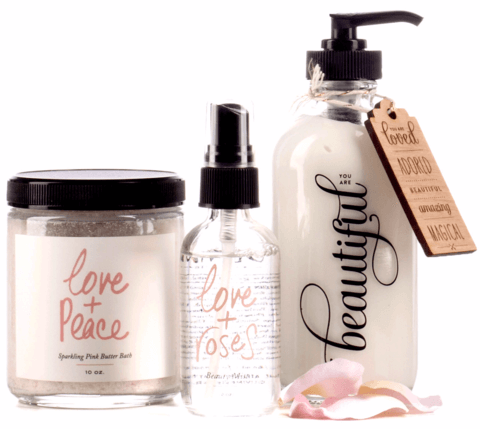 How many shopping trips start with a mission and somehow end up in Bath & Body Works? Give her a break; your girlfriend can't help herself. After she breathes in a scented candle, she looks down at the price and puts it back on the shelf. She'll rarely ever dole out the dough to buy anything luxurious. "I always forget about relaxation and spa products," University of Miami senior Lauren Rodriguez said. "I think it's super important to treat yourself…[Getting] one of these would remind me to take a moment for myself to relax and enjoy my day."
10. For the Coffee Committed
Caffeine Fix – $77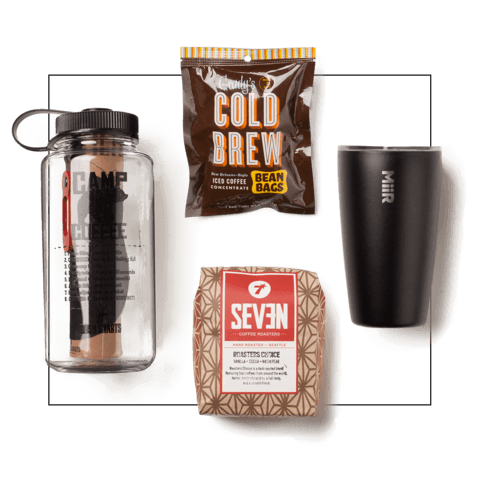 Is your girlfriend endearingly cranky until she drinks her sacred cup of joe every morning? Don't deny her the caffeine unless you want a headache to make her even angrier. Caffeine addicts feel no shame despite their need for a good cup of brew (or three) every day. "I especially love random gifts like my favorite snacks or coffee delivered to me when I'm studying or stressed," Boston College junior Sydney Sullivan said. You won't get too far into the relationship before getting used to the smell of roasted beans in the early a.m.
Bonus: For the Recent Grad
Creative Spark – $65.50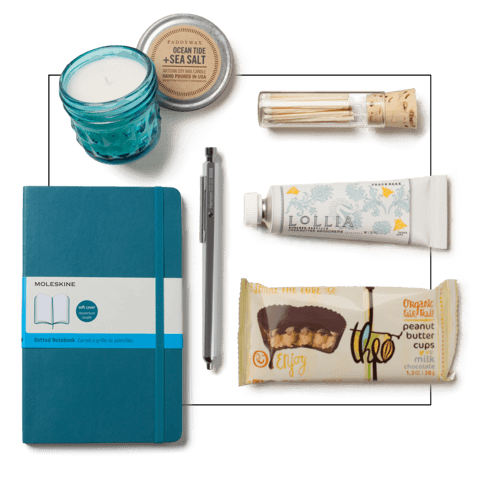 Is bae starting her internship soon? Congratulate her with something more useful than a dozen roses. Set her up to do her best on day one. In the rush of getting ready and beating traffic, she'll forget to bring food and a notebook for meetings. Luckily, you've got it covered. Your words of encouragement will reassure her confidence and help her crush it.
Need a Gift Idea for Your Girlfriend Not Listed?
No worries! Knack lets you can get as creative as you want when it comes to the ultimate gift for your girlfriend. None of the items in these gift sets are permanently fixed. You can add, remove, and even swap them around to make the perfect present for your girlfriend.