One of these days, you're going to go to the gym. We all say that, but then we end up sitting in bed stress-eating junk food. But are we really to blame? With exams, group projects and social lives to maintain, college can be stressful, which makes it hard to stay in shape. The greasy dining hall food doesn't help either, especially in states that are notorious for deep-fried everything. When it comes to eating, these schools should probably alter their meal plans to offer leaner, meaner and much, much greener cuisines.
1. University of Tennessee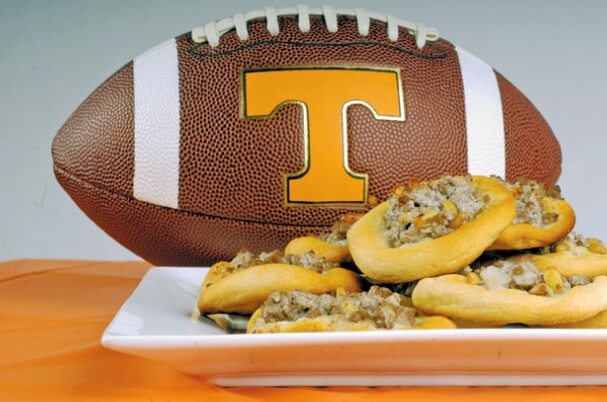 UT's dining hall variety is pretty slim, but that's not the case for the student body.
"The food we've been provided with is not as healthy," said senior Ryoichiro Nagai. He said the only semi-healthy options available on the meal plan are a vegetarian bistro and few vegetarian dishes in the dining hall. Nagai added that buying a meal plan may become required for all freshmen next year. But since the students don't agree with the non-lean cuisines, most students go off campus for food.
Nagai said the "strip," a nearby hub of restaurants, has tons of fast food and local dives to munch at. Though this is more popular than the dining halls, Nagai hasn't heard of any changes being made toward a healthier lifestyle on campus.
"People can control themselves and their health, but they choose not to," he said.
2. Xavier University of Louisiana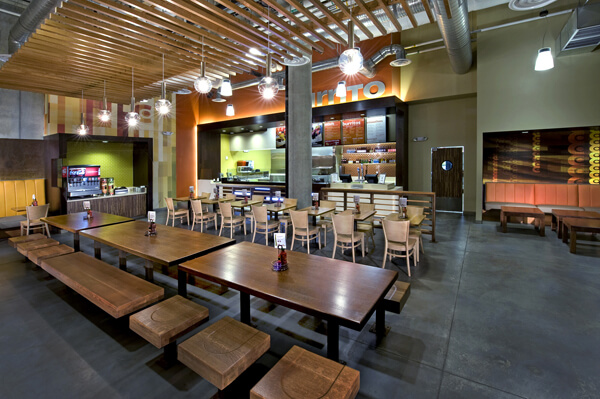 XULA is a private liberal arts university in the heart of New Orleans. Surrounded by intoxicating gumbos and fried seafood, as well as actually intoxicating drinks on Bourbon Street, calories can add up fast. New Orleans, after all, is the city most known for its indulging fried foods — beignets, chicken, seafood, you name it — which can affect the local student body.
Since it is a private school, intramurals are not very popular, which decreases the opportunity for exercise and increases the availability of Hot Fries.
3. University of Texas — Austin
Texas is the 19th most obese state in the country, so it's no shock that UT Austin plays a part in that statistic. The meal plan is required for all freshmen campus residents, but it does have its (unhealthy) perks. If the dining hall is too droll, students can choose from off-campus fast food options such as Chick-fil-A, Wendy's, Burger King, Denny's, McDonald's, Taco Bell, Popeye's and way too many more to list. With the added stress of school and the difficulty of cooking in dorms, fast food seems like an easy choice.
4. Barnard College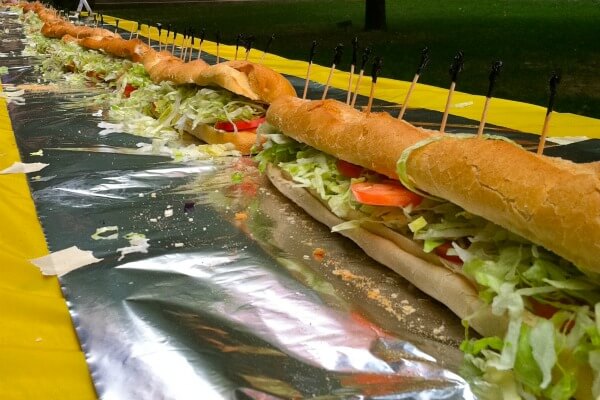 Barnard College is another school plagued by the vast array of restaurants surrounding its campus. These delicious delicacies are fast, cheap and anything but green. It's a school in New York City, the melting pot of the country, so you can find anything from greasy falafel stands to foot-long hotdogs. These "meals on wheels" are easy choices because they're a speedy stop between classes, but eating them all year makes that walk to class take just a little bit longer. Choose wisely.
5. Marlboro College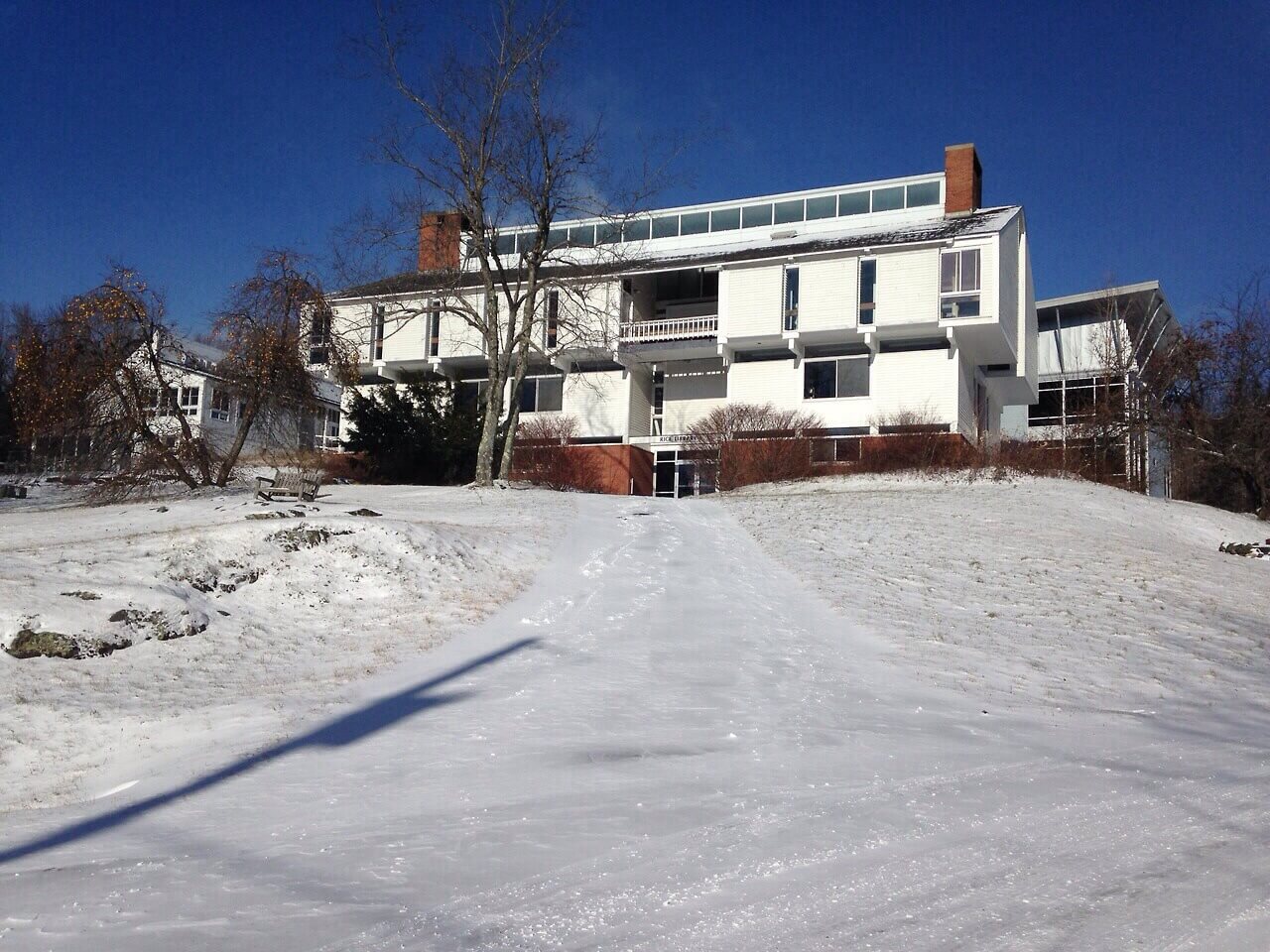 Vermont can get pretty chilly, especially during the winter. With an average annual snowfall of 90.99 inches, most students would rather stay warm inside. In addition, the small college of more than just 200 students doesn't offer many opportunities for physical exercise through sports teams or intramural activities. The combination of few outdoor excursions and no physical activity means that Hulu and Netflix have become the campus sport of choice, which is great for two things: binge-watching Breaking Bad and learning to love sweatpants.
6. College of Charleston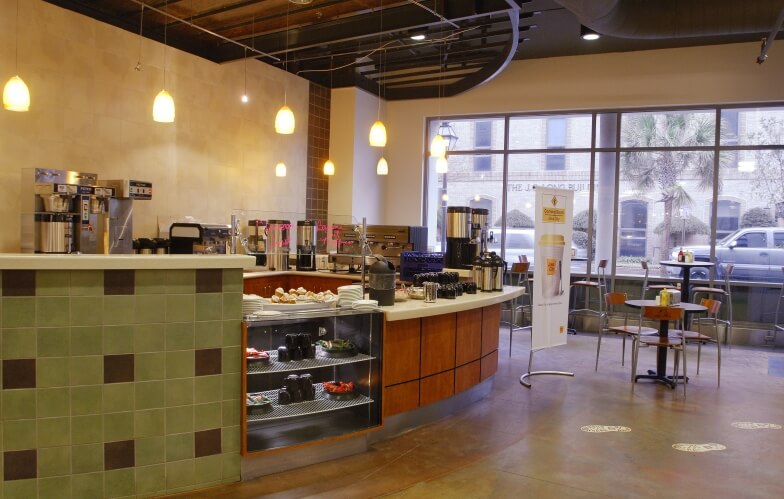 Surrounded by a rich history and the food that accompanies it, C of C students are fully aware of what Charleston has to offer them. According to U.S. News and World Report, South Carolina is the fifth most overweight state in the country with an obesity rate of 29.7 percent. And without a football team to cheer on, athletics seem to fall by the wayside. With those statistics, it couldn't hurt the college to invest in some sporting activities. Football or not, C of C's school spirit could use some more motivation too. .
7. University of Texas at Dallas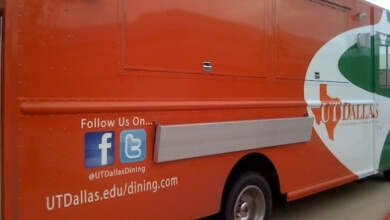 UT Dallas has its game face on, but only in the digital world. UTD is one of four universities across the country who offers bachelor's, master's and Ph.D. degrees in video games. Dallas is also a core location for one of the National Video Game Association's chapters.
Spending that much time binging on video games probably means the same for snacks. Gamers need sugary sodas to absorb the caffeine and unhealthy bags of potato chips to stay focused on the game, and exercise gets eliminated from the equation. Now that's commitment.
8. University of South Carolina

Nusheen Farahani has a different perspective about overweight students at her school. She used to attend George Mason University, where she said the food was healthier. Now a junior at USC, she said the healthy options were definitely a downgrade. She said the dining halls don't offer enough greens and have too much wheat and grains. She is currently on the "caveman diet," during which she eats mainly fruits, vegetables and meat, so there are not many options for her on campus.
"There's more of an issue with unhealthiness," Farahani said. "It does affect the way you eat."
Though she thinks the university is moving in a positive direction toward personal health, she said "there's still a lot to be done."
9. Drew University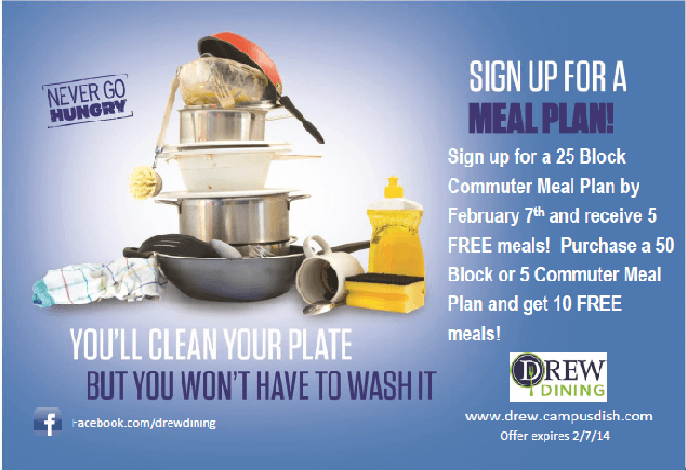 Drew University students who are on the meal plan can commonly choose from dishes that resemble fast food, include a lot of carbohydrates – they can even enjoy an all-day brunch. The brunch includes common items like coffee cake, cookies, muffins, hash browns, pancakes, bacon and sausage. The university offers several different types of meal plans, but the majority are packaged in the all-you-can-eat style. Bon appetit.
10. Emerson College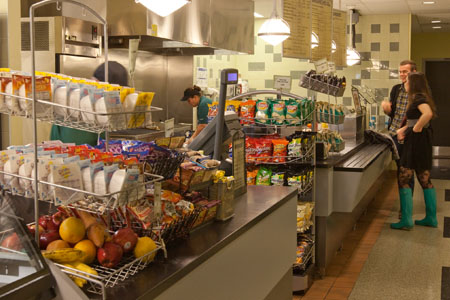 Emerson students focus on their academics in this liberal arts private school, but with no emphasis on student sporting activities. On top of that, the meal plan doesn't offer much variety. Students can either get a flex plan with 101 dining hall meals, a block plan with 80 meals or an unlimited plan. Each plan comes with other assorted extras. There is not much wiggle room in between. Since students can't choose a smaller size plan, overeating dining hall food can be a downfall.
With the holiday season behind us, it seems like a great time to declare a healthy resolution (which may or may not last). Welcome back.