We all love to peruse the Usher discography on Spotify, but sometimes you just can't beat a hand-curated playlist and some accompanying student voice. College radio stations provide just that, so you can tune into that doom metal playlist showcased by the girl in your financial accounting class. Check out these sixteen college radio stations, all available for live stream online, to get your daily weird music fill.
16. WSOU 89.5 – Seton Hall University
WSOU's website characterizes its music perfectly: "We rock loud, but we also touch on many other styles of music in the evenings." So what does rocking loud mean, exactly? A look at the segments displays it well: "Blurred Visions" is described as "two hours of impending doom and…a trip through the warp of space into the womb of night." You can also listen to Christian metal and hard rock on "Out of Babylon," "epic metal" on "Storming the Ramparts" and specialty '70s, '80s and '90s shows.
15. WICB 91.7 – Ithaca College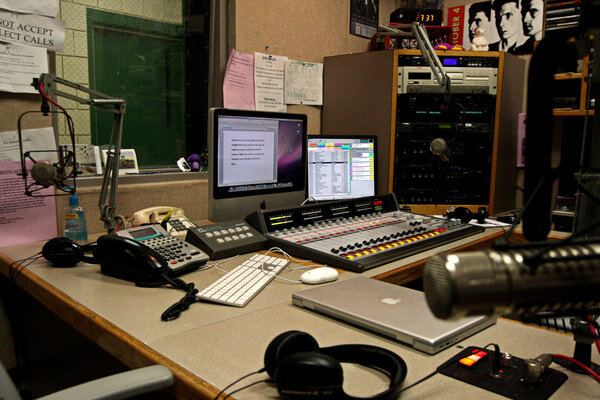 Ranked #1 in the nation by The Princeton Review, Ithaca organizes its music into reliable weekly shows, mixing modern rock with specialty shows. These specialty shows include local music, "homeless music" (spoken word, folk, etc.) under "Hobo's Lullaby," Motown, reggae and Latino. One interesting show, called "Rockumentary," educates listeners on the history and influences of modern rock. "A professor I have says, 'Content is king,' and boy, is WICB sitting in the thrown," station manager Joseph Calinda said. "Our format is modern rock but offering shows like 'Breakfast with the Beatles' and 'Best of Broadway' (both having been around since before the 80s) keeps our listeners loyal," he said.
14. 90.5 WASU – Appalachian State University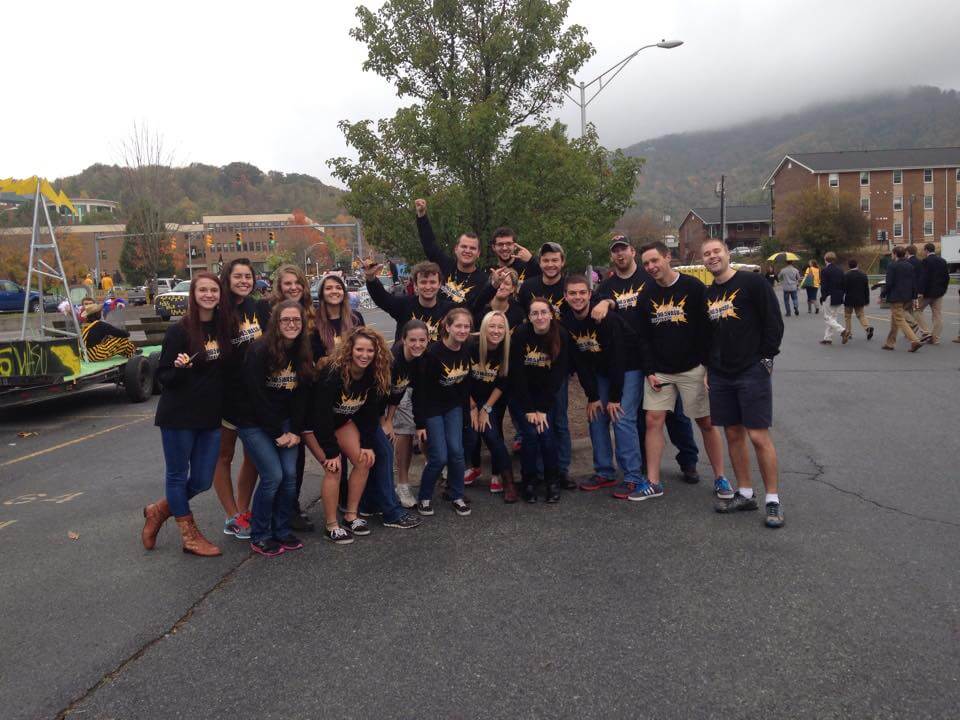 Many stations either play tunes chosen by a director or other overseer or let their DJs choose completely. WASU sets itself apart in this way; new DJs must first complete a one-credit course and play playlists chosen by station directors for a semester. But afterwards, DJs may apply for their own specialty show, choosing the genre and the format. Some may shy away from the prospect of being told what music to play, but direction leads to discovering new bands and learning the equipment. Wouldn't you rather be an expert before facing the task of curating your own masterpiece playlists?
13. WRHU 88.7 – Hofstra University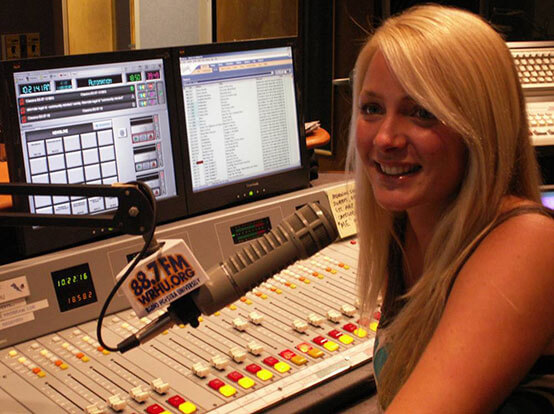 With its prestigious awards (nationally ranked #1 best college radio station by The Princeton Review, for example), WRHU has a high standard to uphold. No wonder being a staff member requires a ten-week course consisting of both hands-on and classroom training to help uphold a standard of greatness amongst DJs and other staff. Because of this prestige, Hofstra boasts past interviews with artists like John Mayer, Janet Jackson and Jack Johnson, among others.
12. WESS 90.3 East Stroudsburg University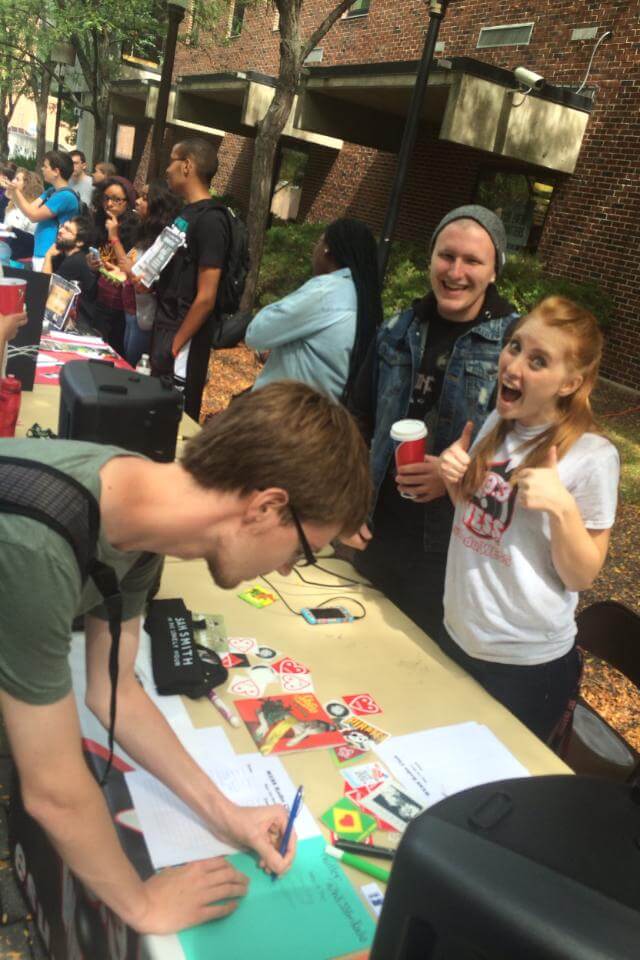 WESS offers a little bit of everything. Looking for some variety? Plenty of DJs play variety shows, like "Live with Lexie" and "The Soundwave." Looking for the newest jams of your favorite genre? Check out global urban music on "The FUNKtion," country on "Country with Cory," grunge on "The Grunge Report" and even Broadway hits on "Brian on Broadway."
11. CJLO 1690 – Concordia University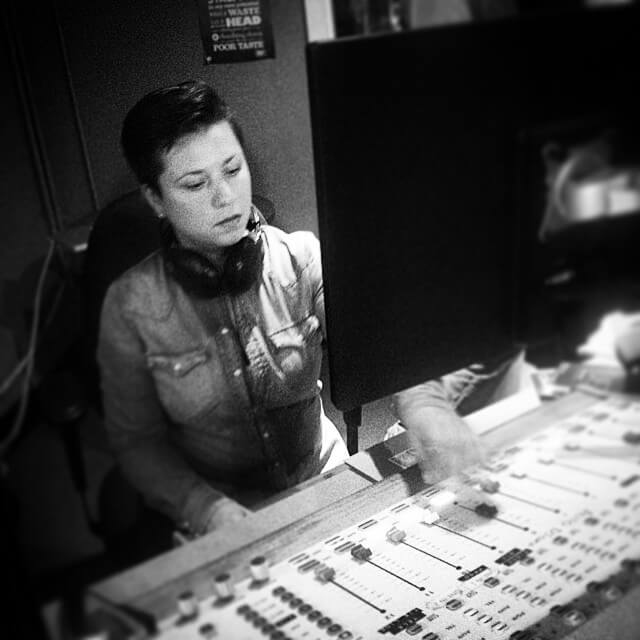 A station's community presence bears just as much importance as the music it bumps. The CJLO Mixtape Club presents even non-radio members with a place to discuss music and share mixes on Facebook, but also holds in-person meet-ups to hear mixtapes in the flesh. If hearing your next-door neighbor's mixtape of dubstep and Pearl Jam doesn't inspire you, CJLO posts mixtapes curated by DJs and staff on its blog.
10. KANM – Texas A&M University
For another student-run, freeform, online (and Campus Cable) station, KANM has quite the Facebook presence. Their wall buzzes with ticket giveaways, reminders of in-studio interviews and performances and articles on its blog, Frequency. The blog features its fair share of album reviews and band features, but also goes to the length of preparing readers for festivals…and telling them not to complain about the heat or people pushing through a crowd.
9. KTSW 89.9 – Texas State University San Marcos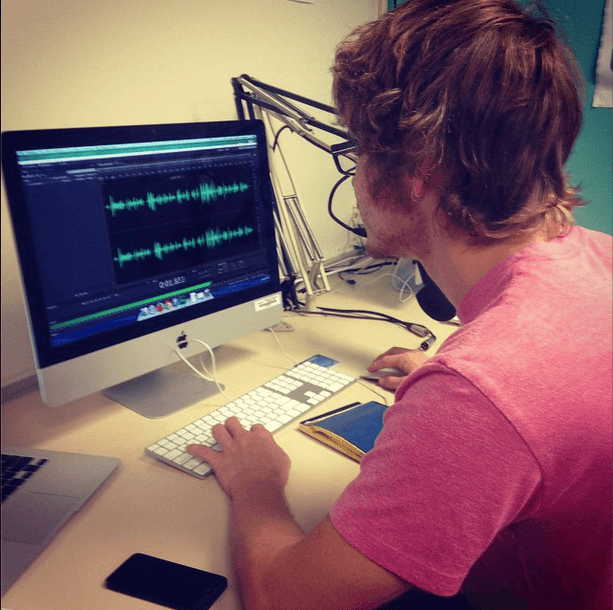 KTSW knows how to put on events…with pizza. The Lunchbox Concert Series hosts bands on campus monthly with, you guessed it, free pizza and prizes. Similarly, monthly shows under the name Third Thursday occur at Triple Crown…and boast free pizza. Last but certainly not least, the MR Fest, which showcases local bands and caused the mayor to deem the weekend an official holiday called MR Fest Weekend. You probably won't find free pizza, but thanks to the involvement of local businesses in the fun event, you'll get your pepperoni fix.

8. KALX 90.7 – University of California Berkeley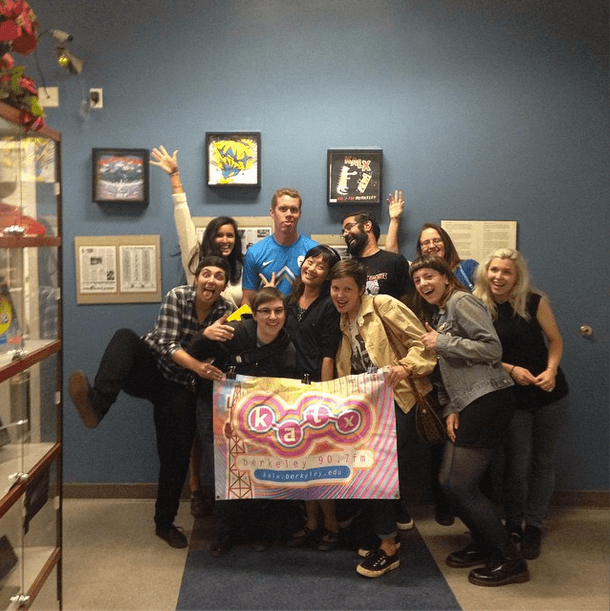 An intriguing aspect of KALX's website, titled "Philosophy," outlines that the station encourages DJs not to stick to one genre in their time slot in an effort to broaden the listener's tastes. It makes sense, then, that the schedule isn't color-coded based on genre or accompanied by descriptions for each show. Listening to KALX is a grab bag of mysterious shows titled "Home Alone," "Sparkle Motion," and "Women Hold Up Half the Sky."
7. KPSU – Portland State University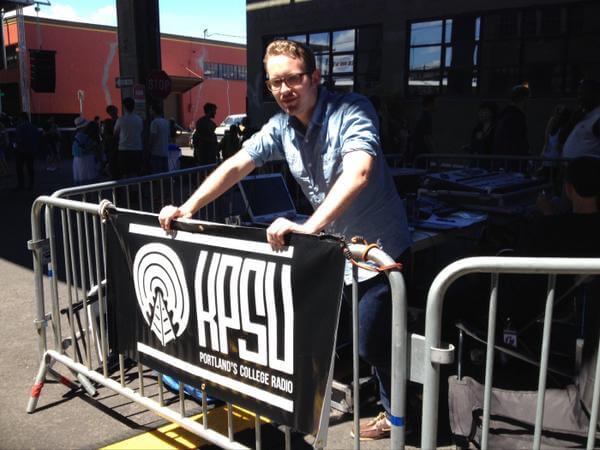 KPSU operates solely online 24/7. Say what you will, but this gives the station some benefits over those on the airwaves; no restriction means a greater variety of tunes. "This form of radio broadcasting embraces DJ's personal creative ideas, inspirations and techniques of hosting a radio show, ultimately resulting in the most diverse, dynamic and eclectic schedule of programming theoretically possible, while maintaining the interest of over 1,000 listeners per day and 13,000 downloaded podcasts per month," said station manager Shay Davis. Student DJs at PSU frequently upload their podcasts to the site, so you basically have a database of hour-long, specially curated shows at your fingertips. These range from shows titled, "Reggae Revelation" to "Bizarre Music Hour" to "Old Timey Jazz Show" to "Night Driving," so you're sure to find the tunes you need whenever you need them.
6. WKNC 88.1 – North Carolina State University
Thirsty Thursday? More like Tunes Thursday. WKNC teams up with Tir Na Nog Irish Pub every Thursday to showcase local bands and local beers. Each show is 18+ so you don't have to lament when your senior friends choose to frequent those lame 21+ spots. The best part: every week's show is completely free. You can check out "Local Lunch" on WKNC at 12 p.m., Monday through Friday, to hear the weekly bands amongst many other local gems.
5. WGRE 91.5 – DePauw University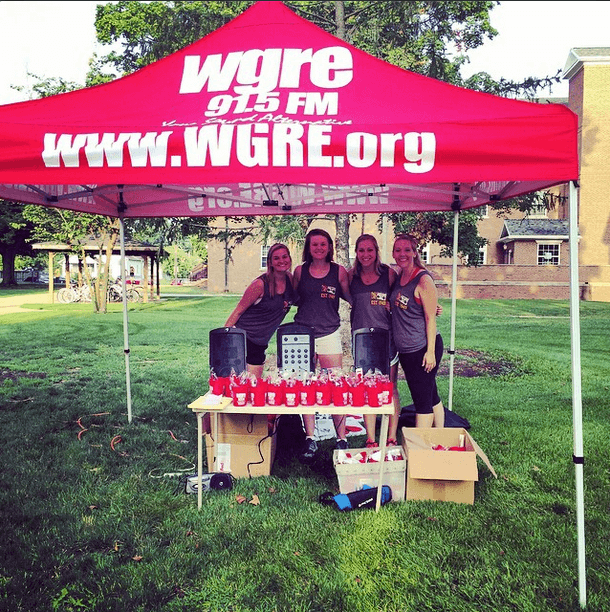 If you attend DePauw, you already know all about WGRE. That's because it's the largest student group on campus with two hundred student DJs. Not to mention the station keeps everyone up to date via active Facebook, Twitter and Instagram pages, where it shares a unique video segment called "Behind the Booth." The series personifies the voices behind the music you hear 24 hours a day.
4. WKDU 91.7 – Drexel University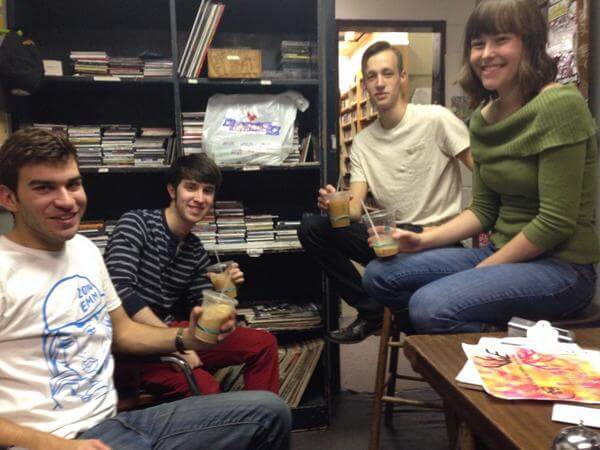 Shows entitled "Music that Kills Puppies," "Eric Goes to College," "Pretentious Film Majors" and "Music by a Band" sound pretty intriguing, right? If you're looking to go more outside the box than that (is that even possible?), WKDU hosts multiple in-studio bands weekly, which they showcase on their website so you know when to tune in to hear the newest in the post-grunge scene.
3. WCWS 90.9 – College of Wooster
Although WCWS doesn't have that cool Spinitron app, which basically connects listeners to radio stations via real-time published playlists and organized program schedules, their program guide alone shall inspire a listen, with all its intriguing program names. "Pizza Teeth," "Me and My Dingus," "Sad Songs & Stuff" and "The Cookie Break" (the last conveniently placed at 3 p.m. for, well, a cookie break) suit any and all music tastes.
2. WSBU 88.3 – St. Bonaventure University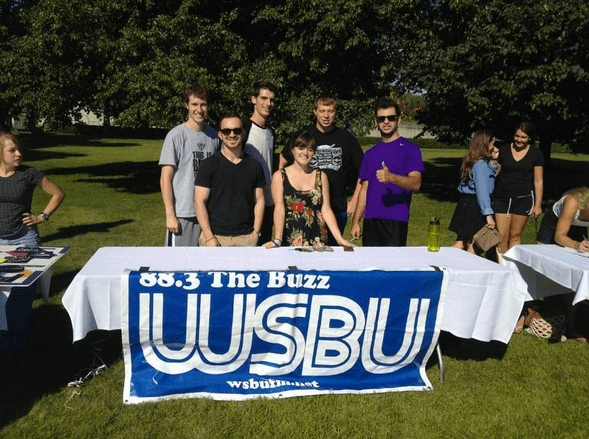 Do you ever sit in class and wonder what kind of music your professor likes? WSBU is a completely student-run station…except for its daily spots with different professors on campus. If you missed your economic teacher's shoegaze broadcast, not to worry: the WSBU website posts downloadable podcasts, mostly of professors' specialty shows. If a day full of class features enough professor-talk for you, you can always check out the blog for album reviews instead.
1. WTBU 89.3 – Boston University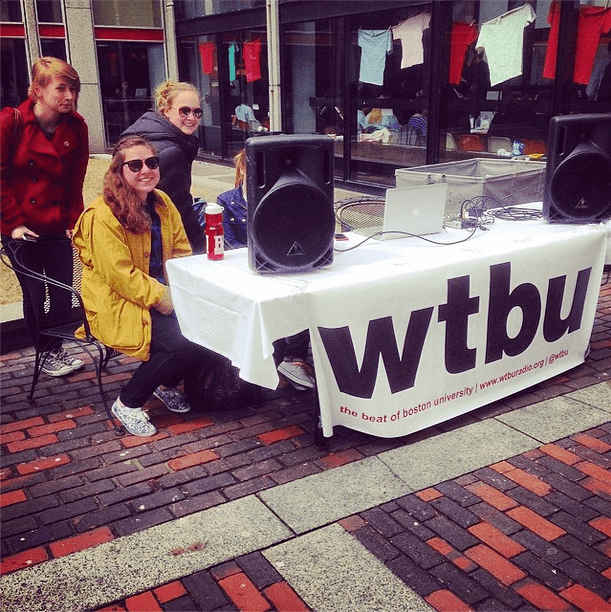 If you answer inquiries about your music taste with, "I like a bit of everything," you'll find a home in listening to WTBU's amusingly named shows on any given day. For example, DJ Jump Street's show, titled "Flannel Shirt Parade," features Matt & Kim, Ying Yang Twins and Red Hot Chili Peppers, all in the same hour. Of course, that show occurs at midnight on Mondays, but you could probably use some variety for late night studying anyway. You can always check out the nifty Spinitron plug-in for WTBU's other playlists if DJ Jump Street doesn't mirror your tastes. You're sure to find some new jams. "WTBU strives toward being the campus tastemaker for students and the surrounding community," said general manager John-Michael Sedor.
Main image: flickr.com