If your #BFF aspires to be the next Carli Bybel, you've come to the right place, especially if holidays are near and you live the #BrokeAF life (we've all been there). This year make sure to get your favorite makeup-addict friend makeup gift sets she will use every day for an affordable price.
Your gift won't be beat with these 10 affordable makeup gift sets.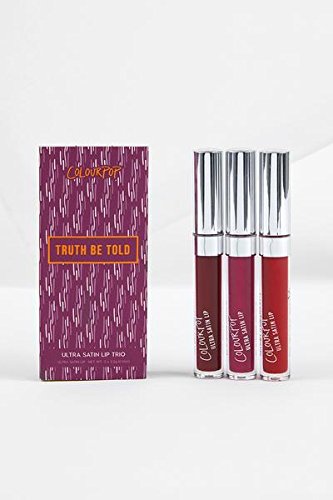 Long-lasting lipstick that's also super affordable? Sign me up. Multiple matte lip colors will make any makeup guru feel like those lipstick models from the commercials. "I could wear these lipsticks from morning to night and it looks just as good, they're my fav and so affordable," Pennsylvania State University junior Morgan Lee said.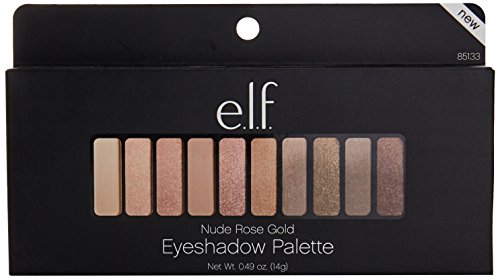 For all those "I only have 10 minutes to get out of bed and out the door if I want to make it to class on time" moments, this beauty set comes in handy. Especially when you need to be somewhere ASAP and look decent. Throw on some natural lipstick and a nice highlighter and you're good to go.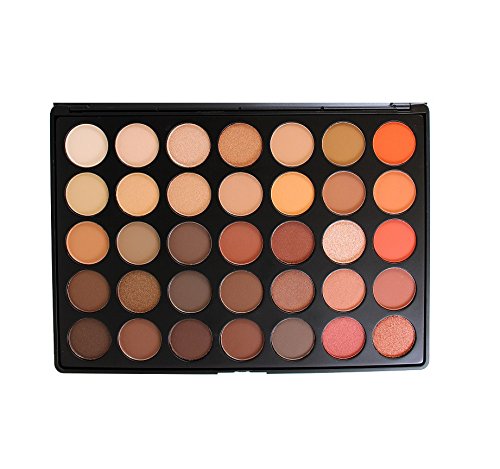 Want a brand name palette worth its price? Don't we all…"It's very affordable and it has a variety of colors to have at your hand at your hand at once," makeup artist Krystal Vigo said. With this palette, your bestie's inner YouTube beauty blogger will come out right before your eyes.
Part of becoming a pro MUA is having a variety of makeup brushes. With a wisely chosen brush and a flick of the wrist, you could have a fully done face that could withstand the red carpet or an 8 a.m. lecture.

Who said drug store foundation doesn't measure up to luxury brands? People who haven't read this article, obviously. "It comes with concealer already so it covers blemishes or spots on your face," Penn State student Patricia Cepeda said. In other words, it gets the job done for less. Gotta love those niche drug store finds.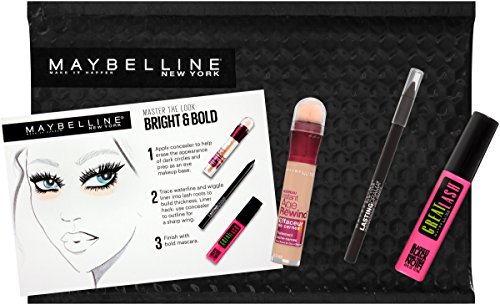 If your friend ever complains about having dark circles but also loves to make her eyes pop with fun products a smoky eye kit shines like a gift from the makeup gods. People can barely tell you have makeup on and you'll be looking #NaturalAF.
We all know the perfect contour at home takes the patience of a saint and the skill of all of Kim K's makeup artists combined. A simple kit can train beginners to become the next Carli Bybel in no time. Ouch—watch those sharp cheekbones.
Is she obsessed with those girls on Instagram's perfectly arched brows? Those MUAs who do their eyebrows perfectly every single time all started somewhere. Practice your skills with an eyebrow kit. Put it to good use while watching those makeup tutorials on YouTube that you can't stop rewatching.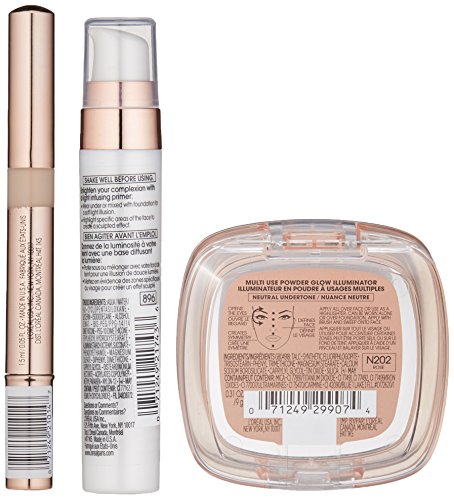 Get you a set that gives you a little bit of shine for everything for the price of one. She'll want to start her beauty blogger career as soon as product hits her face. "It's one of my favs, I had them as a beginner…the shadows are smooth and very pigmented…it feels like I don't have anything on my skin," makeup blogger Jennifer Ciprian said.
10. Lustrous Brush Set
"The Lustrous brush set from MakeUp Forever is perfect for an aspiring beauty blogger, it's affordable at just $79 value and if bought separately $240," Vigo said. "It has a foundation brush, blush brush, and a highlighter brush and also two eye brushes that you need to achieve any eye look." It's better to purchase quality makeup that will last longer after all.