Cheap is every college students' favorite word. Surprise is a girl's favorite word, and girlfriend, well that better be the boyfriend's favorite word. Although girls can be complicated at times, we can be pleased with simple things. No way, you say? Here are 10 cheap surprise gifts for girlfriend she'll love, or your money back. (Disclosure: There's no way I'll actually refund your money.)
Kick up the romance and find out how to surprise your girlfriend.
Use your ← → (arrow) keys to browse
10. Flowers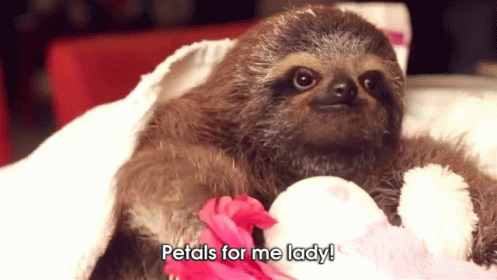 If your girlfriend says she doesn't love flowers, you're most likely not dating a girl—you're dating Satan. That sweet gesture of a beautiful bouquet of flowers is special. Even though they will die within the week, putting those beauties on display and seeing them everyday will put a smile on your girl's face. And strike some jealousy in roommates' hearts. Sure, you could pay top dollar to a florist for a professional arrangement—but picking up a $5 bouquet at the supermarket does the trick just fine.
Use your ← → (arrow) keys to browse
Still not sure how to surprise your girlfriend? Check out these sweet, inexpensive gifts she'll love.
Written by Allison Ingrum.
She needs time to wind down. Few things do the trick better than settling down on the couch with a good book for a couple of hours. In college, the only books you get to read are the ones from the ever piling list of readings you haven't gotten around to—there's just no time for personal reads. Get your book-lover a new book for the much needed down time she deserves.
12. Your sweatshirt 
Remember that jacket of yours that she loves to steal from you? Why not make it officially hers this holiday season? If you don't want to give yours up—totally understandable—find one just like it for her to keep. Not only will she totally obsess over it, but she will be incredibly thankful to cozy up with it when you're apart for the holidays.
13. Handwritten letter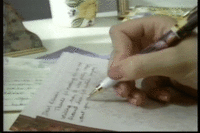 Your bank account might be broke, but your feelings aren't. Go to town with a handwritten letter for your girlfriend. 'Tis the season for sentimentality, after all. She'll definitely keep this note until the end of time, cherishing every word you write. Write until you cannot do so anymore. Take your time and tell her how you truly feel.
14. Breakfast in bed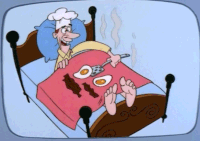 Skip the pressure to get dressed up or find the perfect restaurant for this thoughtful gift. Surprise your girlfriend with her favorite breakfast in bed for a relaxing and loving start to the day. Even if you don't know how to cook, she'll appreciate the thought and effort you put into it.
For your hardcore Netflix marathons, make sure your girl stays comfortably wrapped up in a new fuzzy blanket and socks. She'll float on cloud nine as she curls up with her head on your shoulder as you sit on the couch. And this time, let her pick the movie.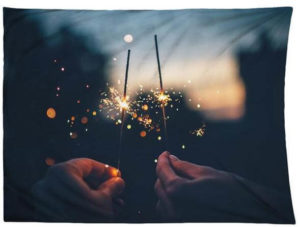 Whether it a set of prints you found or a hipster tapestry, give her a statement piece to brighten up the drab walls or her dorm room. The next time you come to visit, you'll find it hanging on the wall in a place of pride—especially if you match it to her room's #aesthetic.
17. Latitude Longitude Bracelet
Get some romantic nostalgia going on by getting her a bracelet with a latitude and longitude on it. Pick a sentimental place: your first date, your first kiss or where you met. Whatever you end up going with, get the latitude and longitude engraved on a bracelet for her so that every time she looks down, she'll remember that special location all over again.
For the nights you want to just stay in together, get a game for the two of you to play. Not only will it bring out a bit of a competitive side, it will be something the two of you can laugh about for days to come.
Diamonds are a girl's best friend. You're probably too deep in that #brokecollegekid life to spring for some. But if you've ever given her jewelry, she needs somewhere to put it. Pick up a cute trinket tray for her to store her jewelry in a fashionable way. "I use them to sort a lot of things. Keys, coins, jewelry you name it," said University of Tulsa sophomore Sara Fazel.
Treat your girl to a spa day without in the comfort of her own home. "I honestly would just want a Lush bath bomb, some of those hydrating face masks from urban, and a good candle," said Texas A&M sophomore Nicole Herleman. "They're small things that aren't really essentials so you don't buy for yourself too often, but they just make you feel really good and happy when you have them."
Prove how well you know your girlfriend and pick out something special between the two of you or something from her favorite show. They're usually around three dollars and you can pick out ones with personal meaning that reflect the person's interests, favorite TV shows, or funny sayings "I bought some for our inside jokes/the office/treat yo self/coffee)," said Syracuse sophomore Julie Doherty.
If you really don't know how to surprise your girlfriend, then let our shop make it easier for you.
Check out even more gifts for girlfriends here.
*Updated January 2, 2018 by Allison Ingrum to include quotes from actual girlfriends and 11 new ways to learn how to surprise your girlfriend.
Still can't find something that'll really wow her? Check out these punny Valentine's gifts.
Written by: Faith Allen

Whether it's a bag of goldfish or a real goldfish in a bowl, any type of fish will show your girl she swims in you heart as the only fish in the sea for you. Decorating the fish bowl with glass markers and stickers will make the bowl a cute piece for her room and she will always think of you when she looks at it. If you go for the goldfish, do a snack themed gift and throw in a couple of sweeter candies. Use adorable puns like, "you make me snicker" and "you're worth 100 grand."

Getting a plant for your SO makes for an adorable gift for a longer relationship. If your lover can keep a plant alive and well, chances are they act responsibly enough to be a long-term installment in your life. Find a cute pot and give it a little personal flare with markers or gems and a glue gun. Also, succulents bring good energy to the air and what else could someone want in a gift?

Any gift receiver can get behind loving receiving a pair of shoes. Make sure your girl knows she's your Cinderella and you're so lucky her shoe fits *wink wink*. Whether you buy a pair of Christian Louboutin heels or some comfy Vans, gifting shoes has a thoughtful and impressive double meaning that will go far. You can explain that you understand being a chick cannot be easy and you definitely would willing to "walk in her shoes."

Gathering some gourmet foods can make your girl feel like a million bucks but won't break your bank. A cheap bottle of wine , especially rose paired with a rich jar of olives makes for a really creative and cultured gift idea. Olives are long thought of as  an aphrodisiac food, which reigns impeccable for Valentine's. Make sure you tell her, "Olive you!" when you give her the Mediterranean basket.

Get your significant other an hourglass or a bedside clock. Any lover of aesthetic will truly appreciate your attention to detail. With your person, you should love every second. Remind them they serve an extraordinary addition to your life and you adore that they offer their valuable time to you. That speaks bounds for your appreciation for your  lover sharing their heart with you.

If you love your girl "a latte", grab her her favorite Starbucks drink. Chances are she's tired because what girl isn't? Make sure she knows that she motivates you to work hard every day in school and at work, just like a good cup of coffee. It  wouldn't hurt that she knows she keeps you up at night thinking about how much you love her.
28. Custom Playlist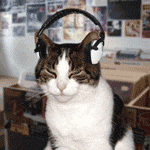 Being Sometimes the best gifts in life cost absolutely nothing. Creating a playlist for your significant other literally only takes time and a Spotify subscription. They will totally appreciate that you listened to them talk about their favorite music and then took valuable hours to create a playlist of all the songs they like. A theme fits perfectly here too. You could go with songs that remind you of perfect days in your relationship or your favorite things about your significant other.
Priceless

Get your girl anything with butterflies. First of all, butterflies flutter beautifully. Secondly, if she doesn't give you butterflies then you are doing it all wrong. Butterfly socks, a butterfly necklace or a butterfly garden will make your girlfriend feel like the prettiest girl in the world. Even if you have been together for some time, reminding her that you think she's beautiful will move mountains.

Your girlfriend's favorite college or professional sports team means a lot to her. If she grew up watching it with her family or spends hours studying in the library of its campus, recognizing it will mean a lot to her. A t-shirt or a sweatshirt will ensure she knows you cheer her on biggest fan.

Cooking with your significant other can create an adorable memory. Whether you grill a steak or make spaghetti, spices are the perfect addition. Getting someone spices is the perfect way to show them you're ready to cook a meal together. Cooking can always get steamy, of course. Let her know she spices up your life in a way no one else does.
*Updated February 11, 2019 by Faith Allen to include 10 punny Valentine's gifts 22 - 31.