It's the most wonderful time of the year…to "give" your sister lovely gifts that you'll eventually take for yourself. You guys already share everything with each other. Presents are no exception. Whether you give the gift or get it, you'll need something that shows your unbreakable sibling bond…or that love-hate relationship. Finding gifts for sisters seems impossible; instead think about what you want so you can borrow it later.
Check out these 21 gifts for sisters that will show you really care.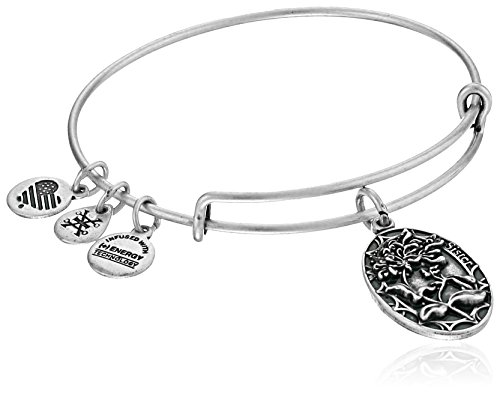 If you know that you want to get your sister something #basic like jewelry, go for a jewelry company with lots of options. Get a bracelet that showcases her interests, social causes or personality. Or get her multiple bracelets to fit her (and your) complex and indecisive personality. Some themes include Harry Potter, Wonder Woman, snowflake or pineapples. You even have the option to choose between gold, silver or rose gold.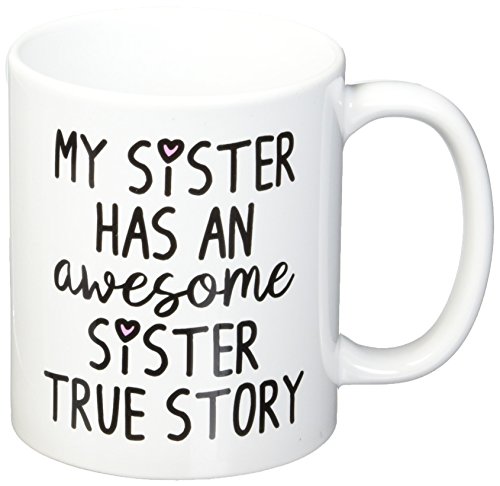 What person lives without a cute mug in their life? "My desk is lined with different mugs, so my sister sometimes likes to add to my collection," said University of Maryland, College Park junior Lubna Barakat. If you have a sister in college or in the professional world, she probably lives on coffee anyway. Find one sister-related to make it extra meaningful but also funny for the perfect morning-pick me up.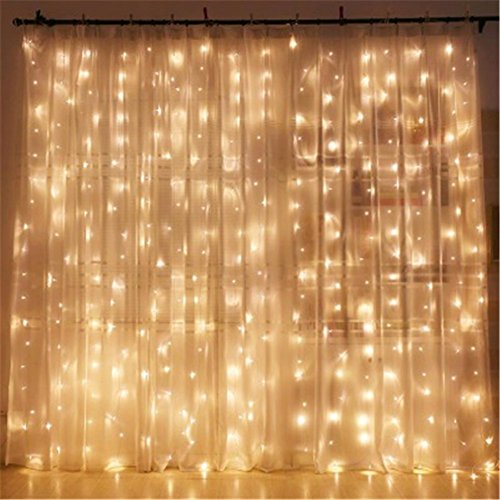 Sharing a room with your sister at home doesn't have to seem that bad. Transform your childhood bedroom into a cozy festival of lights with string lights. You only need to give them to your sister as a "gift" and she won't even notice that it serves a double purpose. Kill two birds with one stone, am I right?
4. Sister Survival Gift
"I always get along with my sister"—said no sibling ever. A clear guidebook on how to deal with annoying siblings doesn't exist in this world, but don't ever stop believing. If you feel too lazy to invest in purchasing something expensive (or your meager bank account won't let you), buy candy that represents sweet or funny moments in your lives. It means that you can keep some of the leftovers, and it also doubles as sugary snacks (or meals when finals season arrives) for college students.
Price: Varies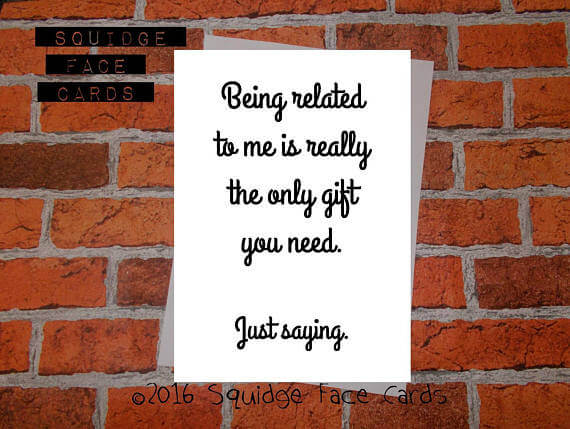 Maybe you only have five bucks to buy your sister a legit gift. Grab a card and write a long, heartfelt note to her. It makes your gift super personal and it barely makes a dent in your wallet. And your sister will only treasure it, especially if it showcases your relationship. "My sister gave me a sarcastic card once," said Barakat. "I was surprised at how salty she was. And I thought I was the sassy one in the family." You have to prove yourself as a funny one in the family somehow.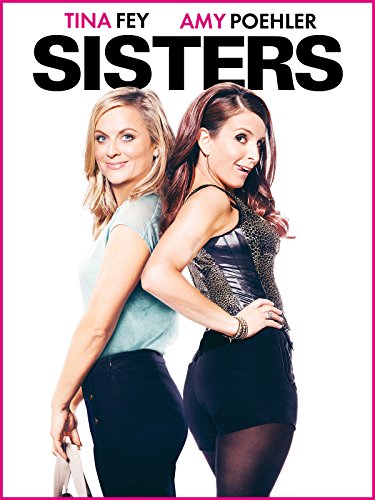 Nothing says quality bonding time like crying in laughter over a comedy. You both will definitely need one when sitting on the couch at 10 p.m. on a Wednesday during winter break. Fill the quiet noise with never-ending laughter.  "My sister and I watch funny movies all the time," said University of Maryland sophomore Yasmeen Brooks. "Sometimes we watch movies together the whole day." Any comedy movie would do (I recommend White Chicks, 21 Jump Street or any Madea movie), but go the extra mile with a movie that focuses on sisterhood. Tina Fey and Amy Poehler act like sisters anyway.
7. A Heartfelt Movie Celebrating Sisterhood
https://www.youtube.com/watch?v=C5_3_DhVn5o
Sometimes you just need a movie that'll leave you warm and fuzzy and want to call your sister ASAP. Or a movie that makes you both a puddle of tears. You could go with a movie like the Notebook that you've both seen a billion times, but choose something adorable, depressing and heartfelt. "I love My Sister's Keeper," said George Washington University junior Alissar Abbouchi. "I watch it with family all the time and we always cry because it's so sad and cute."
Price: Varies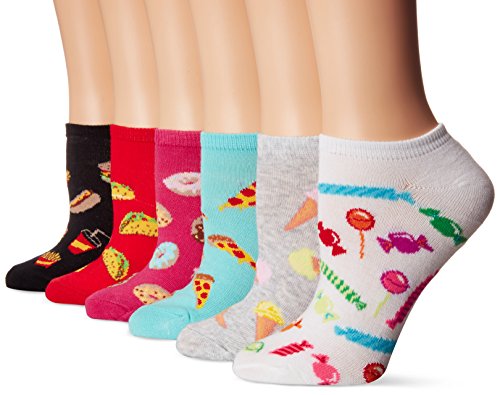 When you were younger getting socks as a gift might have seemed lame. But hear us out—when feels like 20 degrees outside, don't you want your sister to reach for the comfiest pair of socks she owns? "My favorite gift from my sister was macaroni sock. It was thoughtful because she knows how much I love macaroni," said Gaby Peláez, a recent graduate from Florida International University. Bonus: Buying socks doesn't put a dent in your budget, so you can spend that extra money on yourself.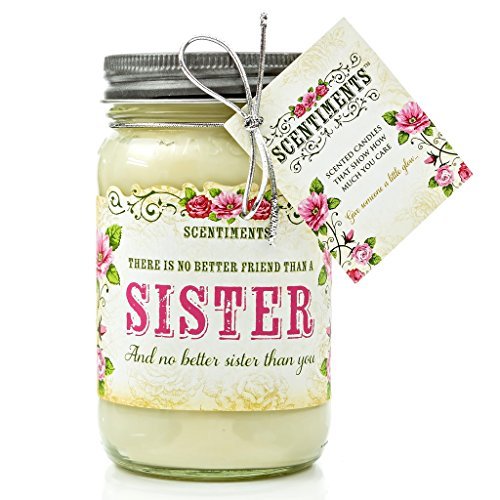 Every time your sister lights up a comforting scented candle, she'll think of you. And then her love for you will burn away like the candle, until she remembers that you annoy her a lot. At least her room will smell like warm vanilla or fresh cotton for a bit.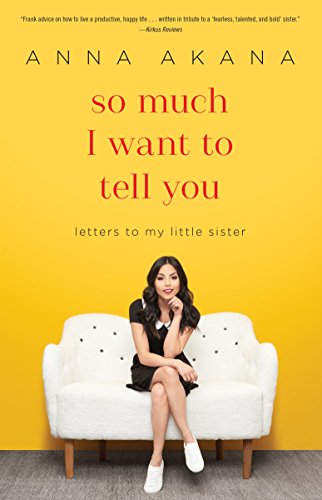 If you don't have the luxury to have meaningful 1 a.m. convos with your sister, maybe snuggling in bed and reading a book on sisterhood will do the trick. Okay, it doesn't beat real life conversations with your sister, but if you live far away from your sister you don't have another option. You or your sister can also fill up free time to distract yourselves from real responsibilities.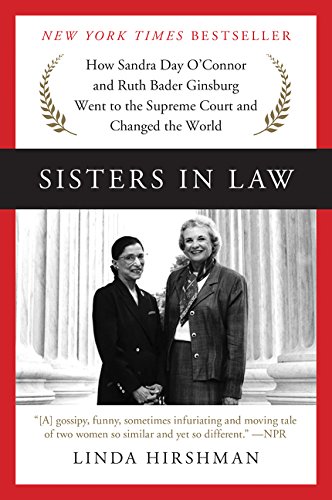 You don't need to be related to feel like sisters. Bookstores sell plenty of books revolving non-blood related sisterhood and #girlpower. Take this book on Supreme Court Justices and #bossladies Sandra Day O'Connor and Ruth Bader Ginsburg, for example. They've stuck together and ruled the Supreme Court in a male-dominated profession and rock their respective roles. Your sister, especially if she wants to work in the legal system or watches too much Law and Order, will appreciate this kind of book.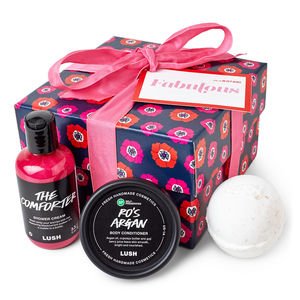 You could go to your neighborhood Lush to find your sister the perfect gift, unless you live 30 miles from one. Otherwise you can find a treasured gift set online, wrapped and ready to give. "I'm obsessed with Lush, so my sister just gives me stuff from there," said American University junior Jozette Allah-Mensah. Go beyond the typical bath bombs and also get shower gels, soaps and lotions that smell flowery or fruity. And when you return home for break, you can use one while you shower. Don't worry; your sister doesn't have to know.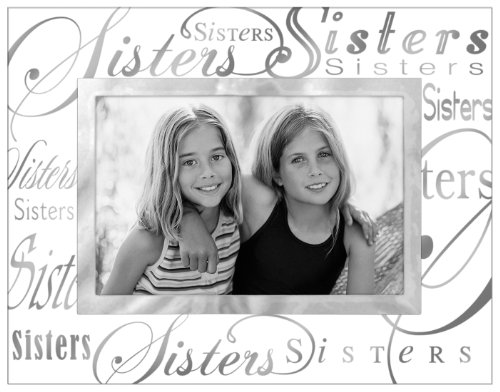 Display your favorite memories with your sister instead of keeping pictures stored on each other's phones. "Before I went to college, my sister gave me one of those box picture frames with glitter inside it and a photo of us," said Abbouchi. It only costs around 15 cents to print each 4×6 photo at Target, and then you can buy cute picture frames anywhere. Mix it up with Insta-worthy and super embarrassing photos to make her smile, laugh and cringe all at once.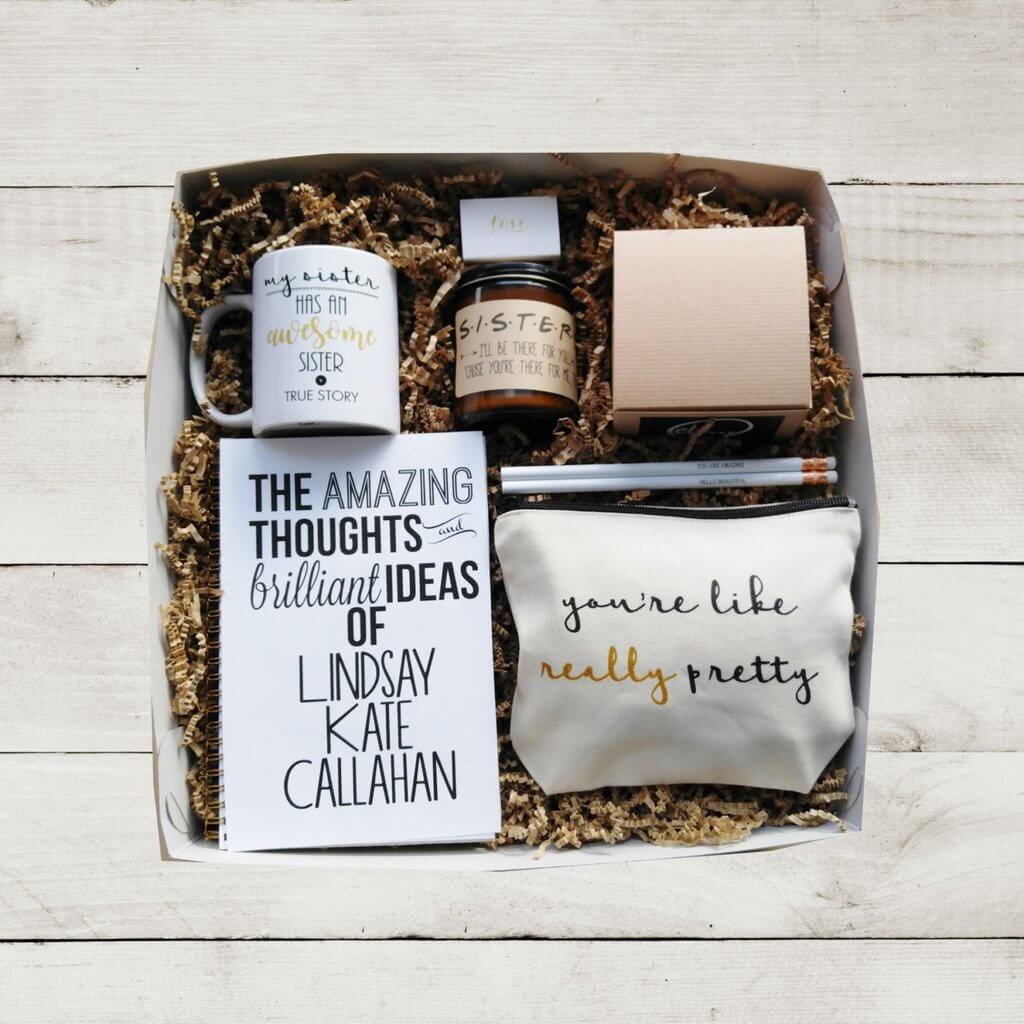 Indecisive gift givers, rejoice! You don't need to spend 30 minutes in the store searching for the perfect gift. Just buy a bunch of things to put in a box or a packaged box with a bunch of things. Your sister will think she's special for getting more than one small gift. And besides, that only means more stuff for you to steal later.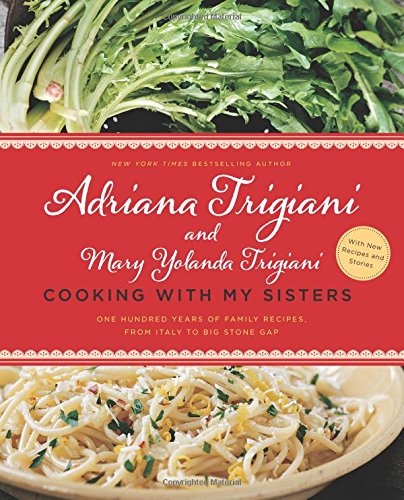 You can't eat ramen forever. It doesn't matter who goes to college, works in the professional world or attends high school, recipes that don't come from Tasty videos are always a plus. One super cool gift idea: Fill up a book full of family recipes (with the help of your parents or grandmother). "My little sister likes to bake a lot, so she'd really like something like this," said George Washington University junior Fatima Pasha. When everyone's grown up and moved on with life, it'd feel nice to have a collection of recipes to keep family traditions alive. Think of it as a long-term investment on your future.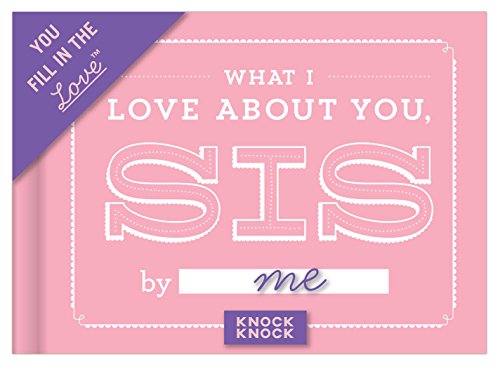 A sentimental gift that can basically cost almost nothing. Unless, of course, you go ham on the scrapbooking and decorations. However, your sister will definitely appreciate the handmade gesture. "My sister gave me a scrapbook when I left for college, it's really cute," said Allah-Mensah. A gift "from the heart" means a lot more than buying something from the store. And your sister doesn't need to know how much money you save.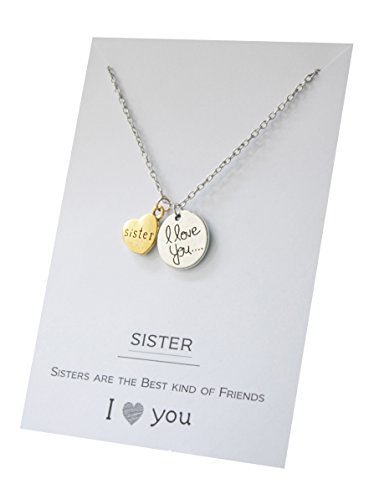 Pick a necklace as unique as your sister. "My sister and I wear a lot of chokers, so we just buy each other a bunch," said Brooks. Whether you just want a pretty one or one that celebrates sisterhood, find one that'll make her ask if you went to Jared. And if you like the necklace too, you can always ask to "borrow" it and then return it to her four months later.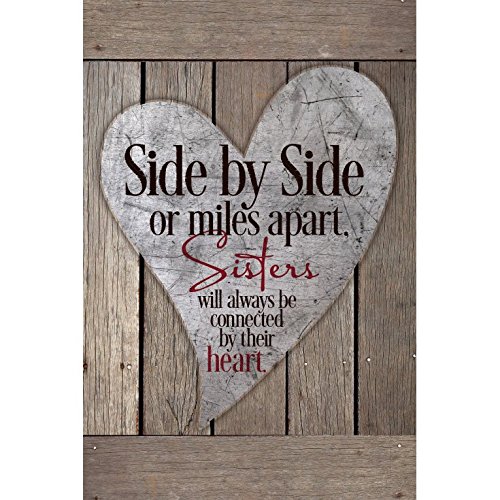 Once again, celebrate both of your bedroom walls back home with some wall décor. It also works if your sister is moving into her first dorm room or apartment. She'll need to decorate the place somehow, and maybe your gift fits perfectly.  Sometimes, siblings know best, even if they have different tastes.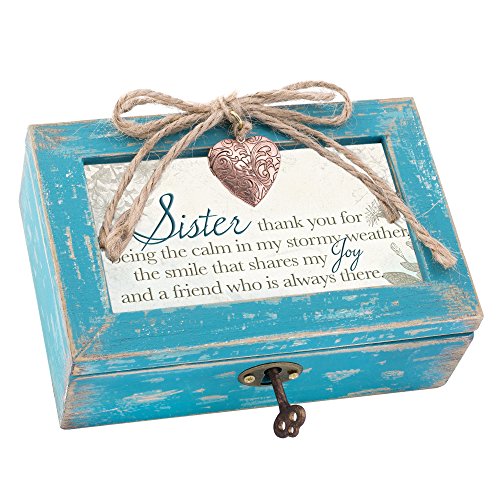 Have a sister who always spends 30 minutes of her day untangling necklaces or searching for her earrings? Get her a jewelry box or stand that keeps everything together. Your sis will appreciate the opportunity to get her life in order, especially if she goes to college. You gotta treasure those small victories while you can.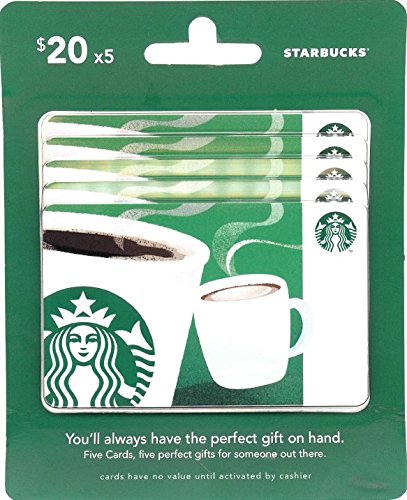 Perfect for the sister whose life revolves around coffee. "I drink a lot of Starbucks so I would definitely want this," said Pasha. "It would save me money at school too." Your middle school sister will even squeal at the chance to order a vanilla bean or cotton candy frap. Invest in a set of gift cards so you can give the same welcome gift at multiple points throughout the years or every Christmas. It may cost more now, but think of how much time you'll save in the future.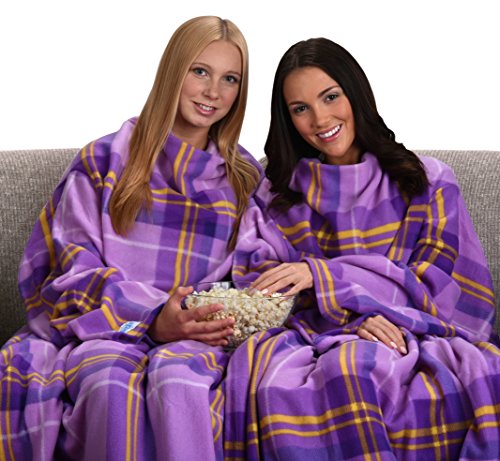 Fact: Snuggies will never die. Just like your relationship with your sister, but at least you can always rely on your Snuggie. Annoy your sister with a Snuggie that matches your obnoxious (in her opinion) personality. Get yourself one as well to twin with your sister to annoy your parents. You'll need it on family movie nights during your breaks home.