It's the most wonderful time of the year…to "give" your sister lovely gifts that you'll eventually take for yourself. You guys already share everything with each other. Presents are no exception. Whether you give the gift or get it, you'll need something that shows your unbreakable sibling bond…or that love-hate relationship. Finding gifts for sisters seems impossible; instead think about what you want so you can borrow it later.
Check out these 21 gifts for sisters that will show you really care.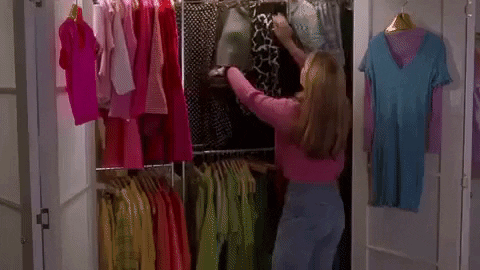 You know that one jacket that you absolutely adore but never get to wear because your sister somehow stole it from your closet when you weren't looking and without asking? Many sisters often get into fights over simple things like clothes (although they forget about it five minutes later). The best way to avoid these arguments is by gifting the article of clothing to her. Give the original as a gift to her or find her an identical piece to have of her own (so she won't have to steal it from you). As an older sister with a younger sister, it'll mean a lot. Now you can both match!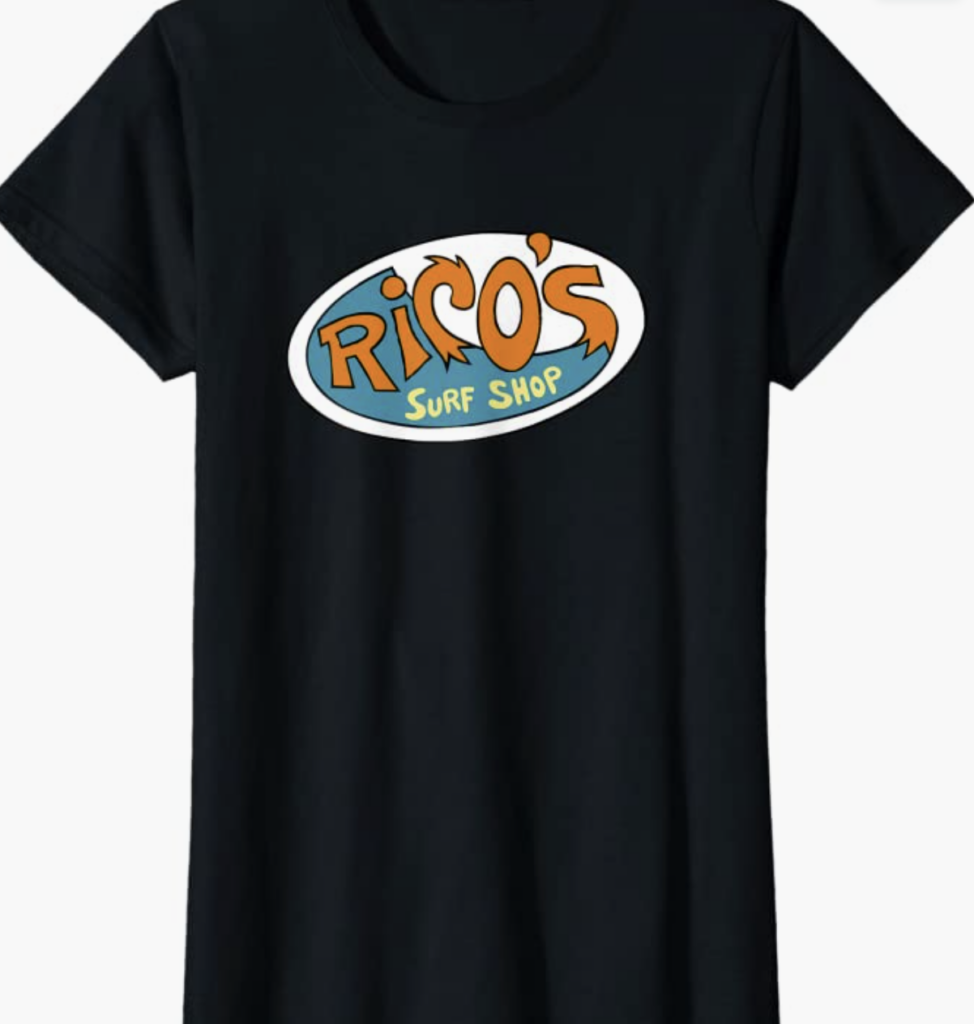 If your sister adored the Hannah Montana show on Disney, then she might love this memento. If she was an even bigger fan of Rico's Surf Shop, then definitely make sure to wrap this t-shirt up for her and put in under the Christmas tree. It comes in multiple colors: from black to navy blue to Tweety Bird yellow. This cute, iconic t-shirt really makes "the best of both worlds." 
"She was so excited when she got it," said Arizona State University sophomore Abigail Rothert, who bought the t-shirt for her younger sister. "She wears it all the time."
The shirt, almost identical to the one Rico Suave wore on the show, features the logo of Rico's Surf Shop as seen on Hannah Montana. Nostalgia and memories are always a great gift, and nothing gets better than making someone remember those great old days. If your beloved sister still remembers every single song of the show, then she'll feel over the moon with this gift.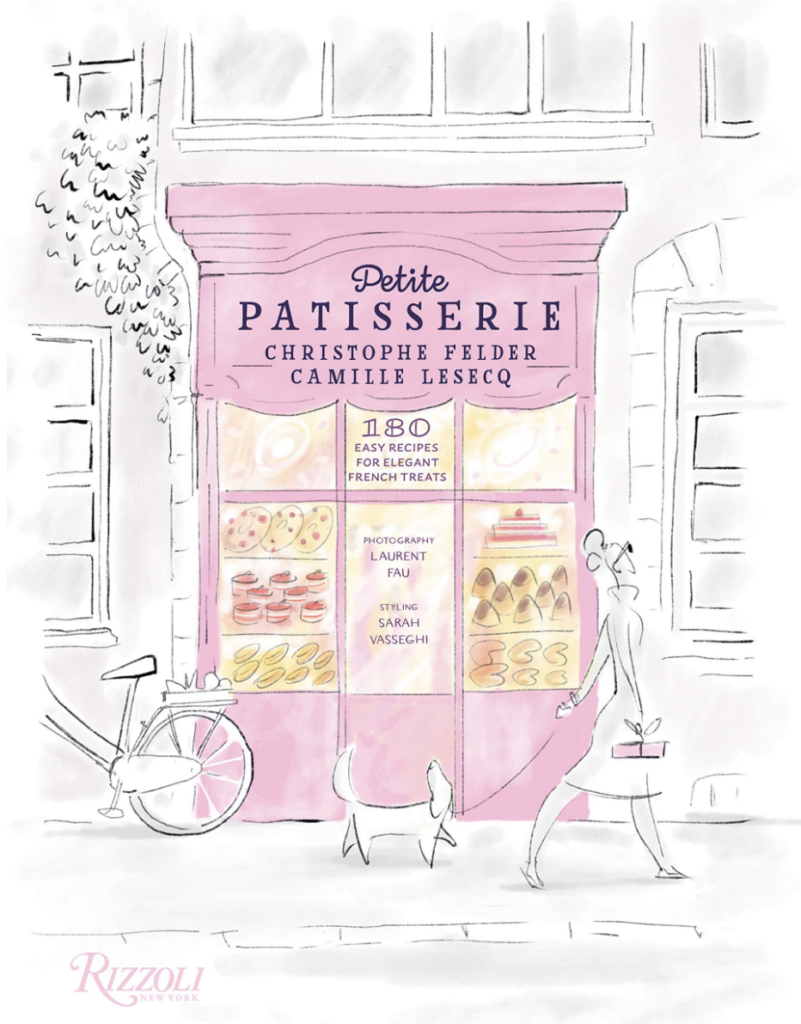 If your sister loves to cook and adores French cuisine even more, then this gift would send her over the moon. With this simple cookbook of 180 recipes, your sister can step onto the cobblestone streets of France with one pastry. Rothert, a Material Sciences major, enjoys the idea of receiving a French Patisserie cookbook "for super fancy French pastries." The best part of this gift? It gives you an opportunity to play taste tester for your sister. Together, both of you can enjoy the tangy deliciousness of French patisserie.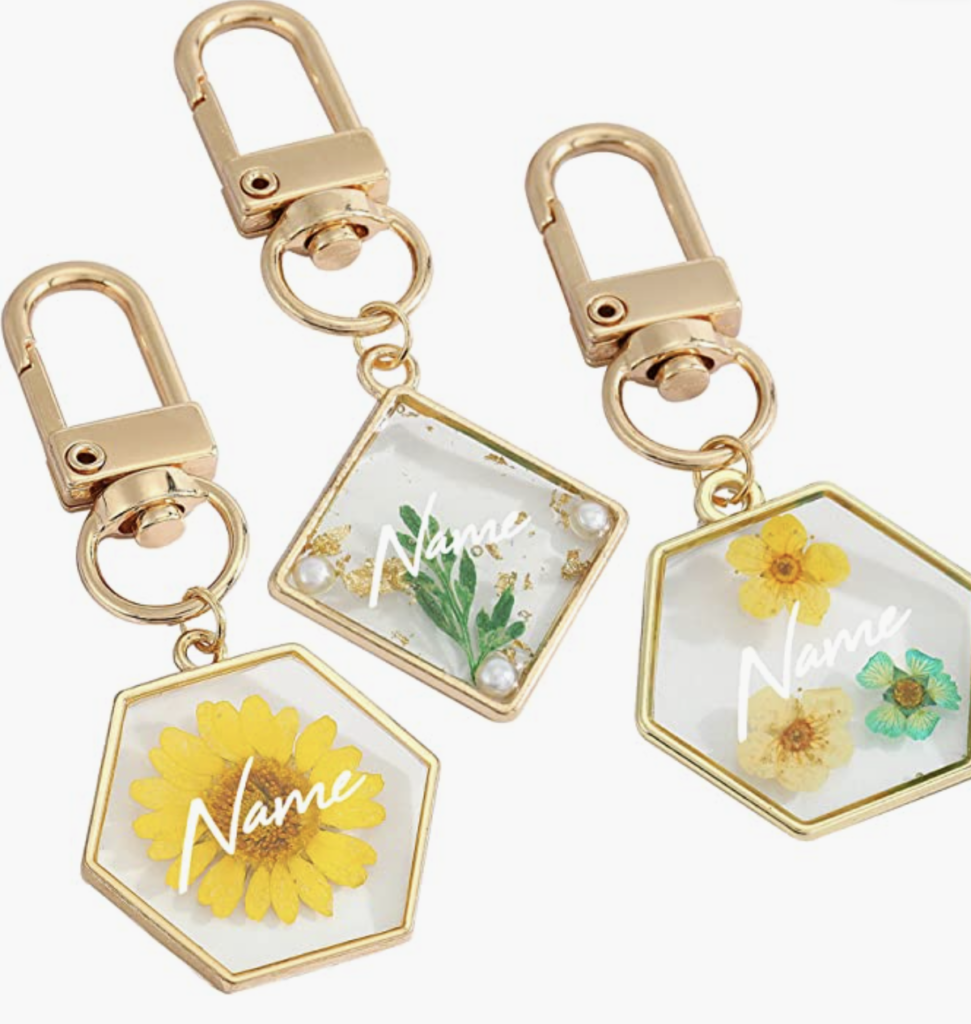 You can never go wrong with a pretty keychain, especially if it has their name on it. Most people enjoy seeing their name on a product. If your sister doesn't have keys or has too many keychains, jewelry or customized tote bags work as well. Mini throw pillows for the living room sofa or a giant decorative piece for her bookshelves would look cute. Even a new backpack in her favorite color would make a great gift. If all else fails, get her a magnet. Or a mug.
Bryce Williams, a sophomore at the University of Arizona, agrees with the idea of name related gifts. "I've given her sweatshirts of K-Pop bands and My Melody stuff because my sister's name is Melody ." My Melody, a little white rabbit with a pink hood, was created by the same Japanese company that invented Hello Kitty. If your sister shares her name with a famous character, maybe get her something part of that franchise.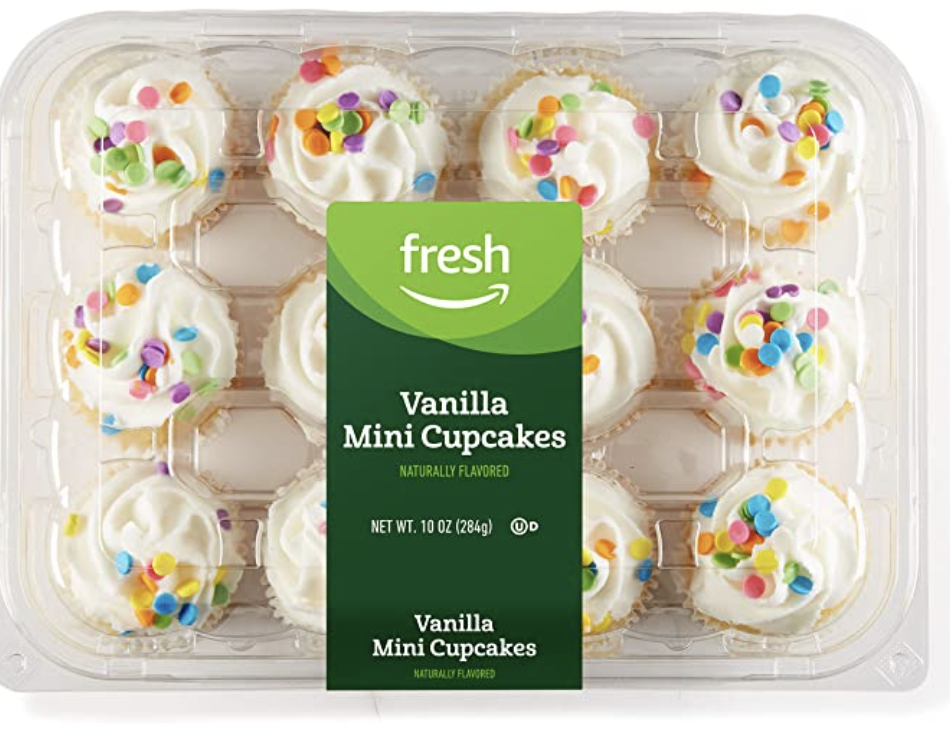 When in doubt, buy food. Purchase your sister's favorite food or drinks for an easy and practical gift. You can even buy some of your favorites for when you inevitably steal her food. Purchase a cute box or crate, some tissue paper, and put her favorite snacks inside to make a lovely care package. You can find some inspiration on Pinterest and why not add some photos of unforgettable moments of you and your sister growing up. Take this opportunity to write a note to tell her how much you love and appreciate her (something you might not do very often).  
"I think you can't go wrong with food," said Boston College sophomore Kristin Myer,. "I actually just bought her mail-order cupcakes last week."
Even if you live on the opposite sides of the country like Kristin and her sister, companies like Amazon and Harry and David offer mail-order food as gifts. If your sister doesn't like cupcakes, then a wide range of charcuterie boards, cookies and even chocolate-covered strawberries might make her happy. Kristin's twin sister, Alexis, on the other hand, has some very different ideas for gifts…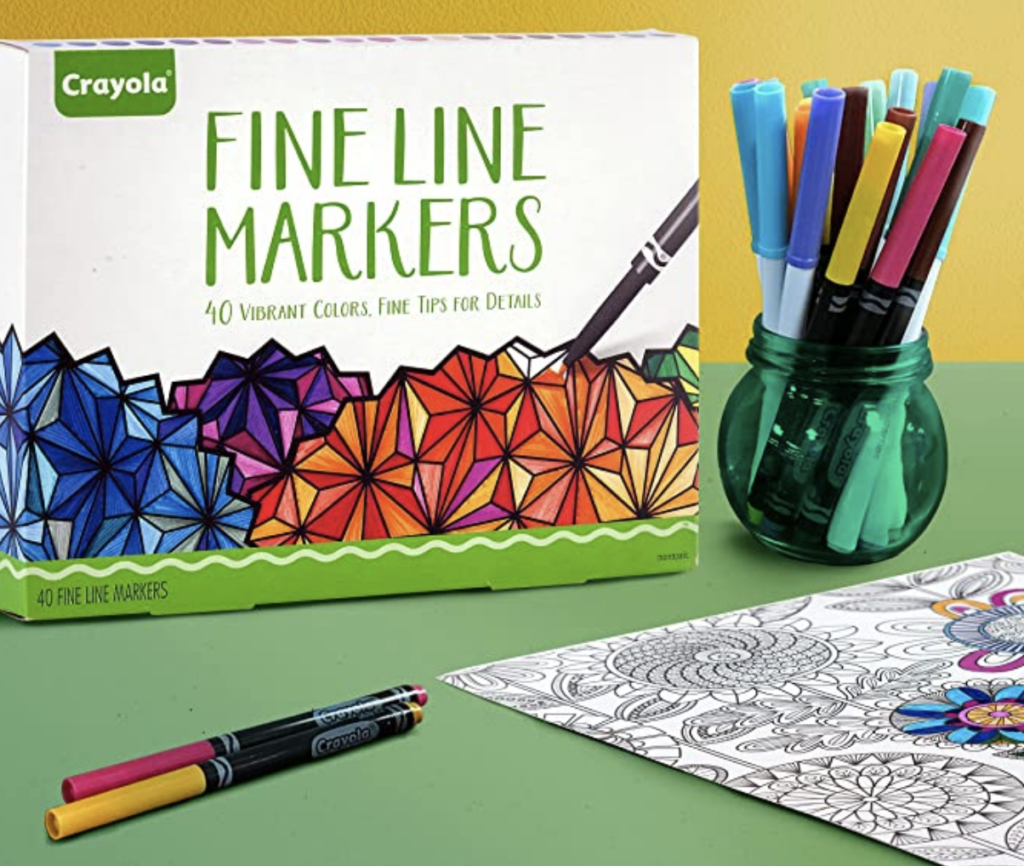 Want to tap into your creative side and show your sister how much she means to you? You don't need to copy Picasso or Van Gogh to create art. Buy some markers, find some paper or a canvas, and start drawing. You can draw absolutely anything: the two of you to show her how much she means to you, or a self-portrait of yourself so she can remember how awesome you are. The good side, you don't need to come up with the perfect drawing because most likely, no matter how weird and misshapen your faces look like, she'll love it! 
Alexis Myer, a business major at Arizona State, said her twin sister once gifted her a drawing of the two of them. "I framed it because I thought it held great sentimental value, even though the art was bad." Her sister, Kristin, said that one of her favorite presents that she's received from Alexis is also a hand-painted self-portrait. It seems that hand-made art goes a long way. If you have mediocre art skills, then a hand-made bracelet or necklace (or even a pottery piece) will show your sister how much you love her.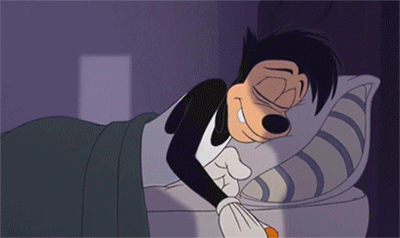 Who doesn't want a stuffed toy from IKEA? These adorable, fluffy critters make perfect gifts for all ages. IKEA offers a wide range of animals, from sea animals to puppies to dinosaurs, and in all sizes. Your sister will definitely fall in love with one. I wouldn't mind receiving Blåvingad or Livlig as a gift. Ethan Morris, a graduate of Chandler Gilbert Community College, said his sister was "obsessed" with a stuffed animal at IKEA when they were children, but their mom had told her they couldn't get it.  "When my sister wasn't looking, I brought it up to our mom and asked if we could get it for her. She said yes."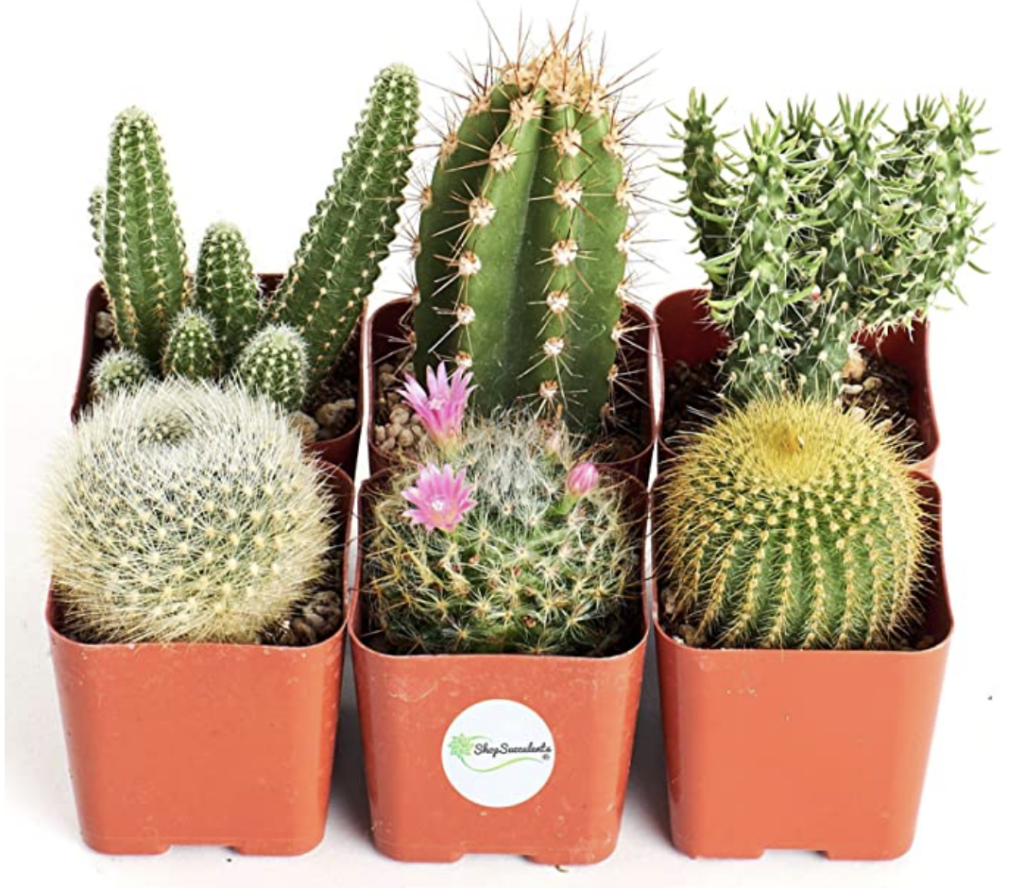 Does your sister have a green thumb? If she doesn't but loves plants, cacti will be the best bet. Fairly simply to take care of, most cacti only need watering every two weeks, making them the perfect gift for a college student with limited time. More often than not, you can purchase a succulent to go along with the cactus. Every time your sister will look at her new plant, she'll immediately think of you and maybe serve as a reminder to call or text you to check on you. You could also get the same plant at the same time and update each other every time you water it. 
"One Christmas my sister wanted to get into taking care of plants, so I picked out some cacti that would be perfect for a beginner," said Karina Huss, a recent graduate from Arizona State University's nursing program. "She loves them and hasn't killed them yet." And who knows, if she really loves this idea, then you can start this tradition where every year during the holidays you give your sister a new cactus for her house or her garden.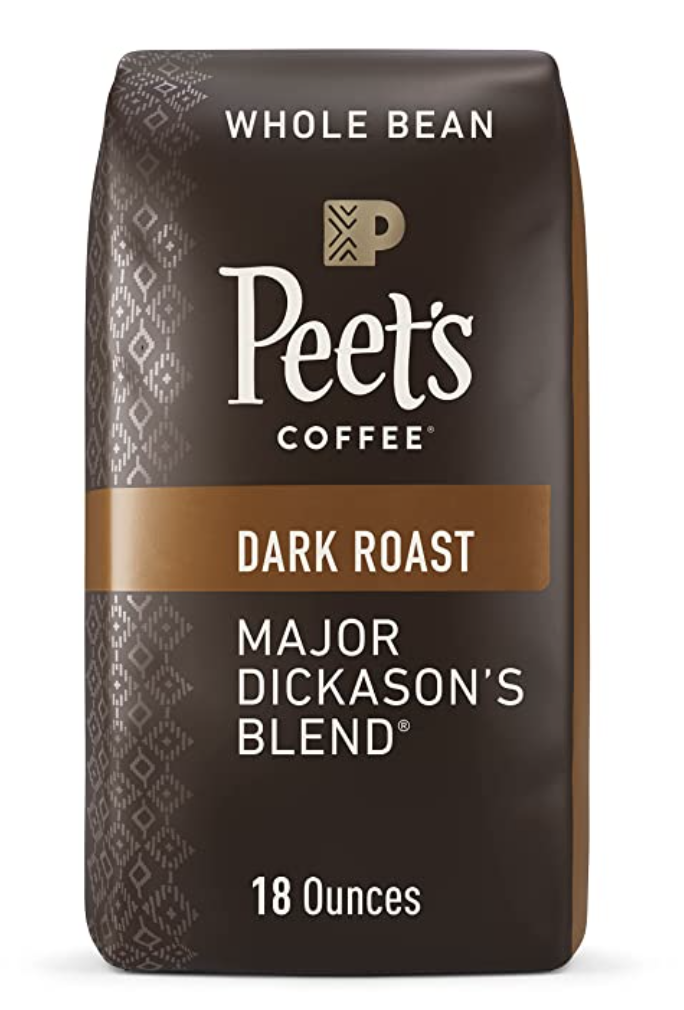 What poor, stressed-out college student doesn't want coffee? Not only will coffee help fuel your sister through her exams, it's also something she can offer you when you come to visit. If she doesn't own a coffee machine, a simple gift card from Starbucks or her favorite coffee shop will suffice. If your sister doesn't like coffee (I won't lie, I despise it), then a box of her favorite tea would make her perfectly happy. You can always add personalized details to whatever you give your sister. If she's addicted to tea, get her a box to storage tea bags of different favorites with her name and a few other cute details she loves. She'll thank you once the semester ends.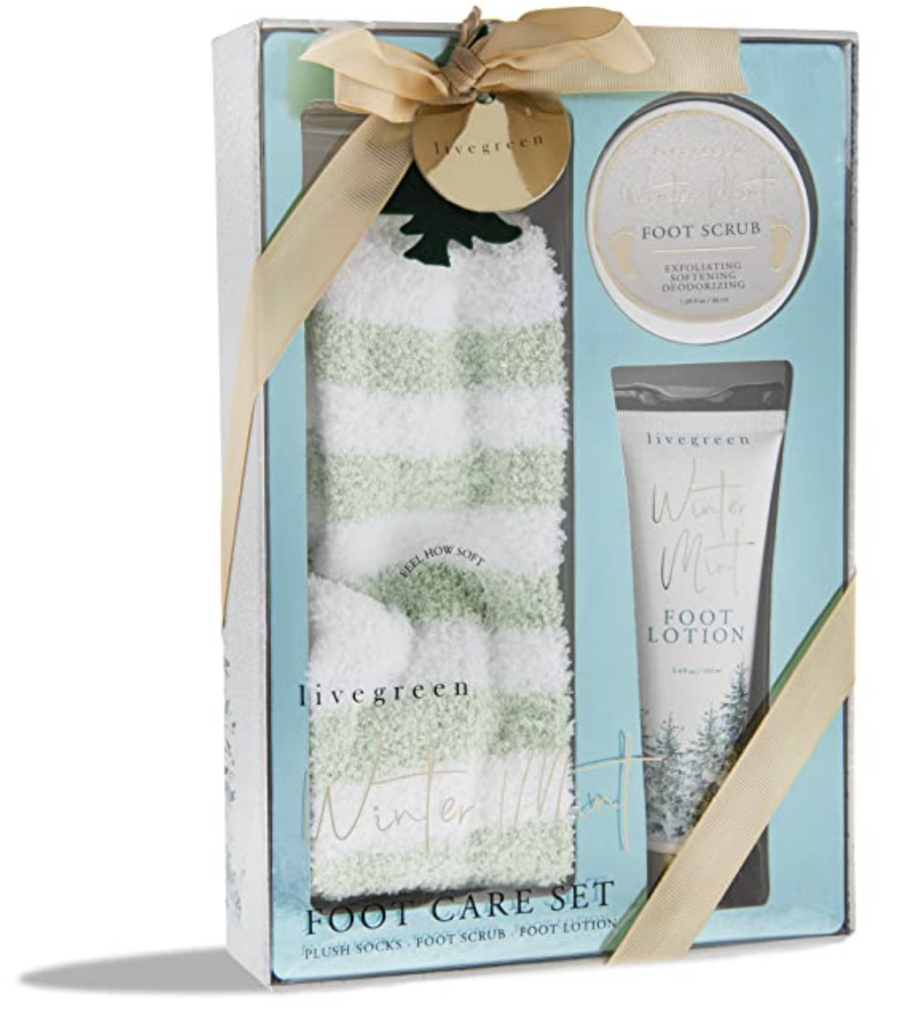 In today's busy world, people rarely have the time to sit down, relax and do something for themselves. A simple self-care item will go a long way. The best part about self-care? You can purchase absolutely anything: face masks, herbal teas, skincare, and even gift cards to get your nails done, as Huss said. This idea could also make you and your sister spend time together by putting on masks at the same time, or doing your nails while you talk about school, boys, life… You could even set up a day of the week to do self-care together, even if you need to do it through face time.    
"I don't care to spend money on myself for self-care, but it helps if someone else does," added Huss. You can even have some sisterly-bonding time by taking your sister out to the spa. You can get your nails done, your hair, or even get a massage! Also, during the holidays, the stress of family meals and reunions, coming home from college, seeing your ex in your hometown, and shopping for gifts demands that your sister (and you) take care of yourselves and get that me-time that you have been longing for since the beginning of the semester.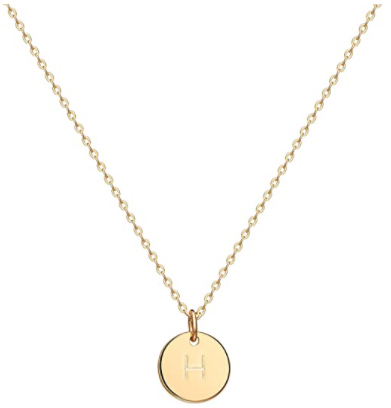 If you know that you want to get your sister something #basic like jewelry, go for a jewelry company with lots of options. Get a necklace that showcases her interests, social causes or personality. Or get her multiple bracelets to fit her (and your) complex and indecisive personality. Some themes include Harry Potter, Wonder Woman, snowflake or pineapples. You even have the option to choose between gold, silver or rose gold.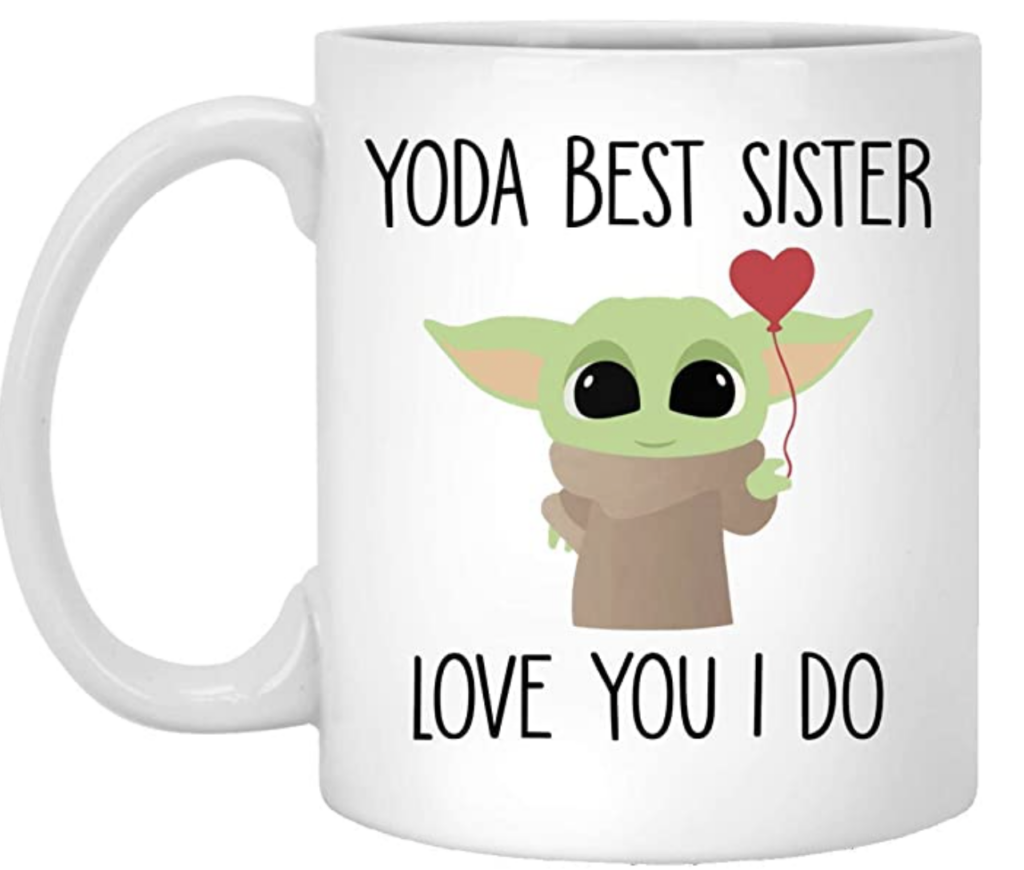 What person lives without a cute mug in their life? "My desk is lined with different mugs, so my sister sometimes likes to add to my collection," said University of Maryland, College Park junior Lubna Barakat. If you have a sister in college or in the professional world, she probably lives on coffee anyway. Find one sister-related to make it extra meaningful but also funny for the perfect morning-pick me up.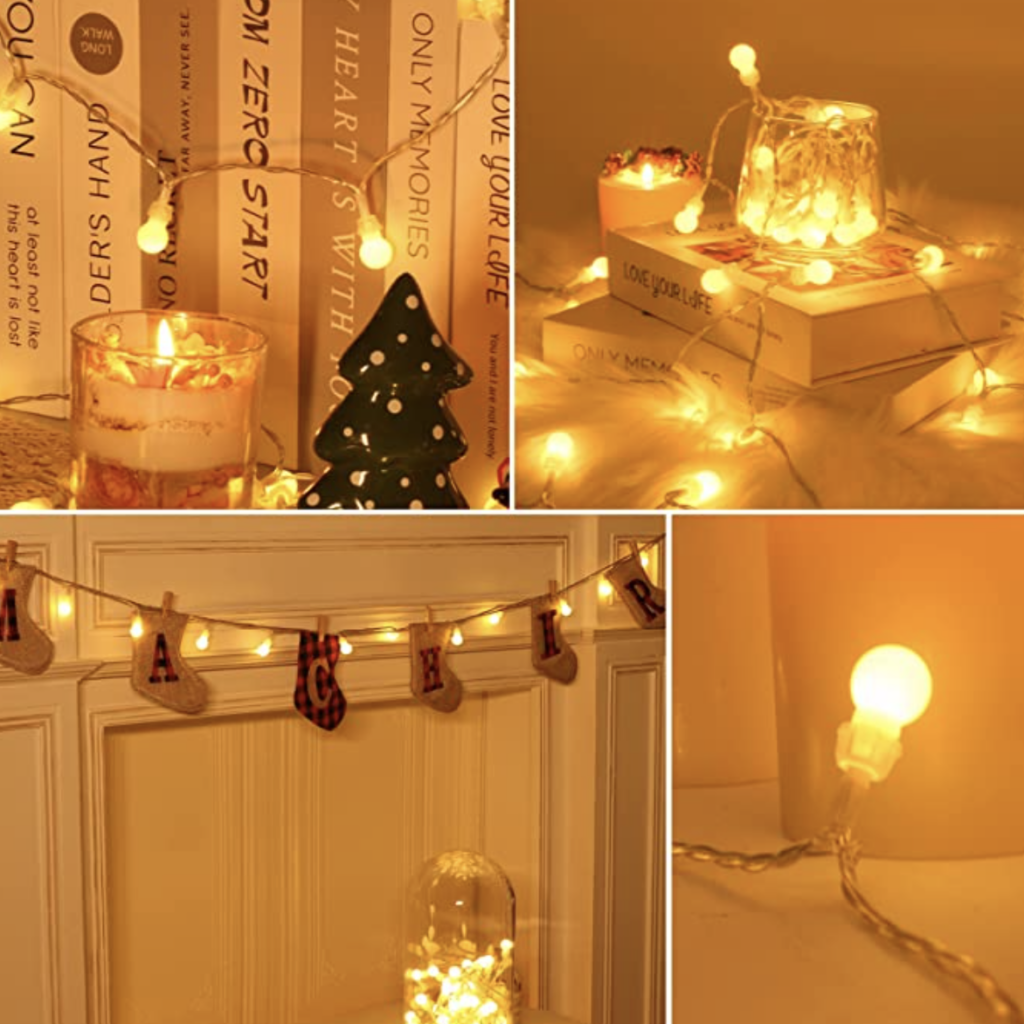 Sharing a room with your sister at home doesn't have to seem that bad. Transform your childhood bedroom into a cozy festival of lights with string lights. You only need to give them to your sister as a "gift" and she won't even notice that it serves a double purpose. Kill two birds with one stone, am I right?
14. Sister Survival Gift
"I always get along with my sister"—said no sibling ever. A clear guidebook on how to deal with annoying siblings doesn't exist in this world, but don't ever stop believing. If you feel too lazy to invest in purchasing something expensive (or your meager bank account won't let you), buy candy that represents sweet or funny moments in your lives. It means that you can keep some of the leftovers, and it also doubles as sugary snacks (or meals when finals season arrives) for college students.
Price: Varies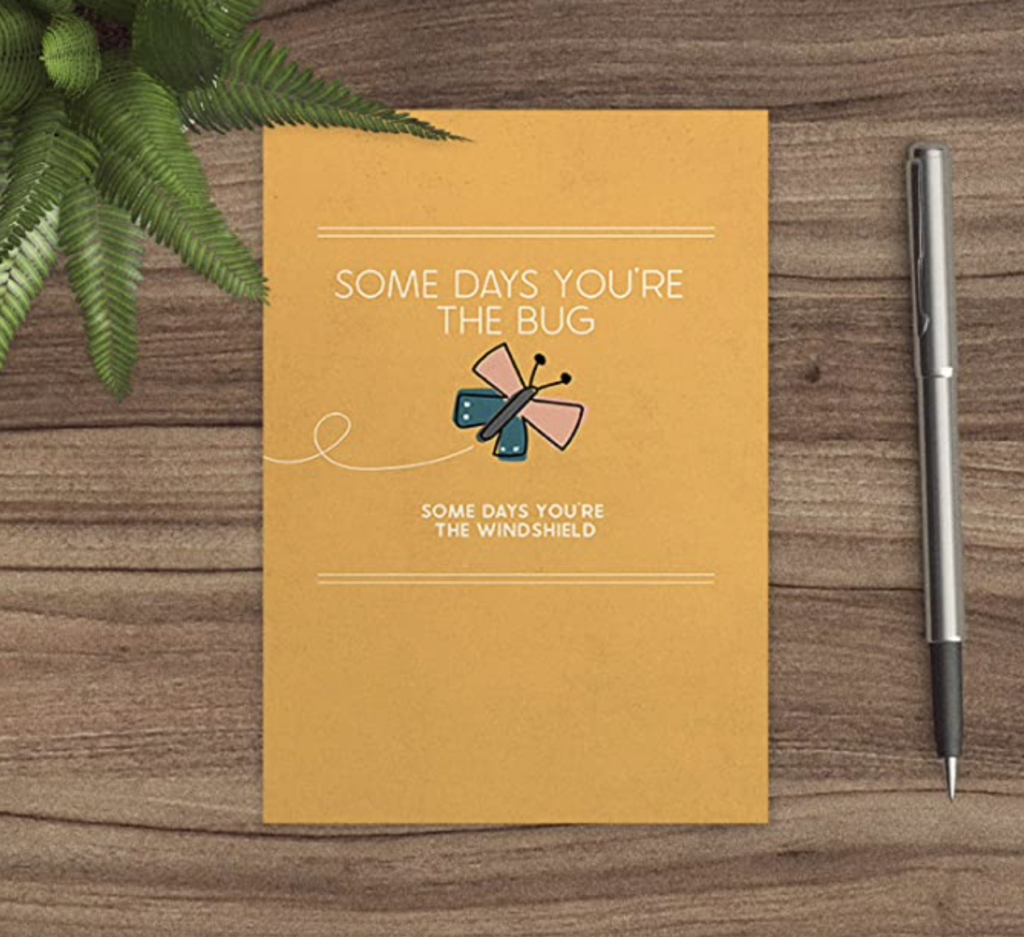 Maybe you only have five bucks to buy your sister a legit gift. Grab a card and write a long, heartfelt note to her. It makes your gift super personal and it barely makes a dent in your wallet. And your sister will only treasure it, especially if it showcases your relationship. "My sister gave me a sarcastic card once," said Barakat. "I was surprised at how salty she was. And I thought I was the sassy one in the family." You have to prove yourself as a funny one in the family somehow.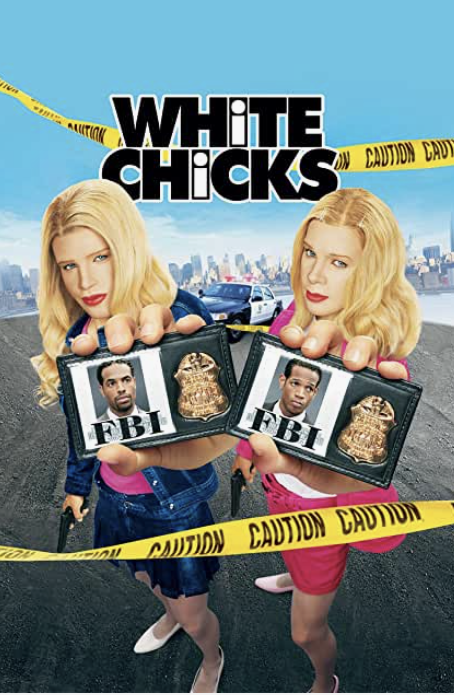 Nothing says quality bonding time like crying in laughter over a comedy. You both will definitely need one when sitting on the couch at 10 p.m. on a Wednesday during winter break. Fill the quiet noise with never-ending laughter.  "My sister and I watch funny movies all the time," said University of Maryland sophomore Yasmeen Brooks. "Sometimes we watch movies together the whole day." Any comedy movie would do (I recommend White Chicks, 21 Jump Street or any Madea movie), but go the extra mile with a movie that focuses on sisterhood. Tina Fey and Amy Poehler act like sisters anyway.
Sometimes you just need a movie that'll leave you warm and fuzzy and want to call your sister ASAP. Or a movie that makes you both a puddle of tears. You could go with a movie like the Notebook that you've both seen a billion times, but choose something adorable, depressing and heartfelt. "I love My Sister's Keeper," said George Washington University junior Alissar Abbouchi. "I watch it with family all the time and we always cry because it's so sad and cute."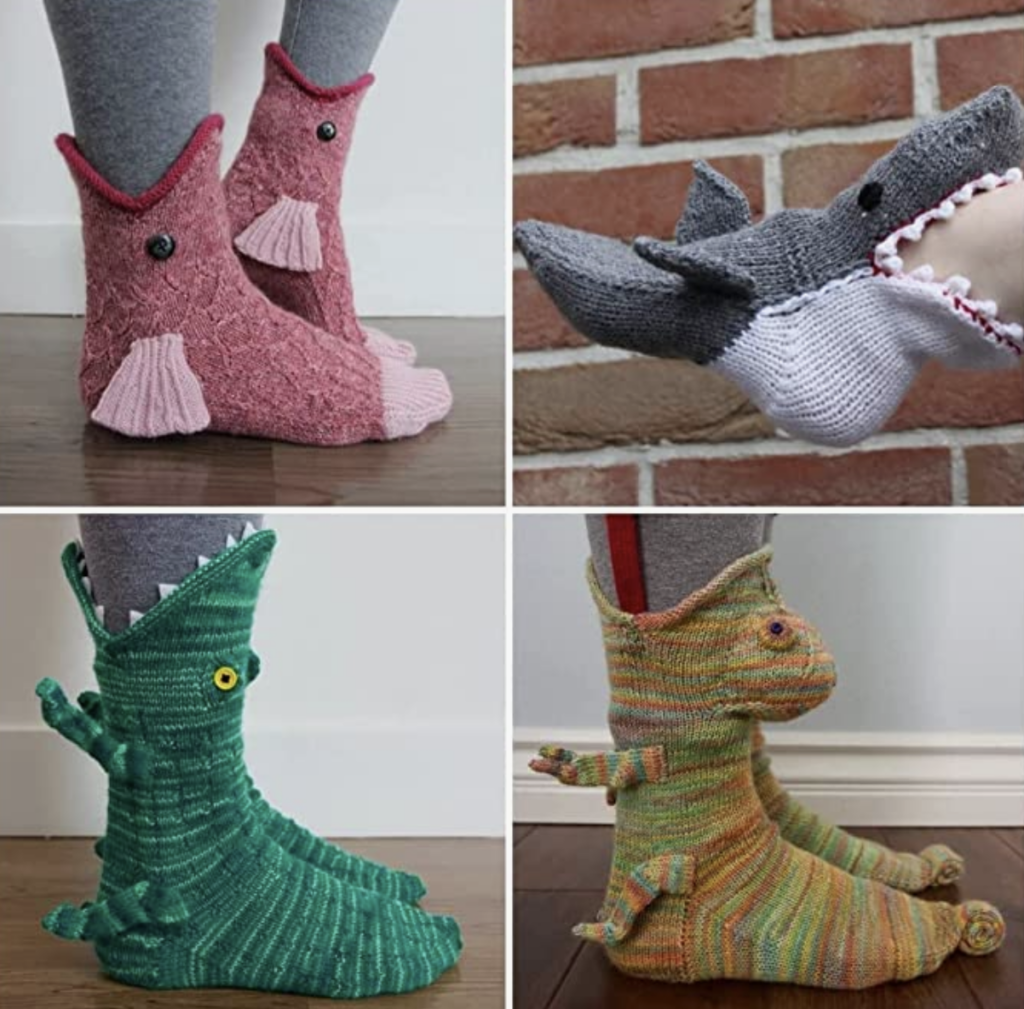 When you were younger getting socks as a gift might have seemed lame. But hear us out—when feels like 20 degrees outside, don't you want your sister to reach for the comfiest pair of socks she owns? "My favorite gift from my sister was macaroni sock. It was thoughtful because she knows how much I love macaroni," said Gaby Peláez, a recent graduate from Florida International University. Bonus: Buying socks doesn't put a dent in your budget, so you can spend that extra money on yourself.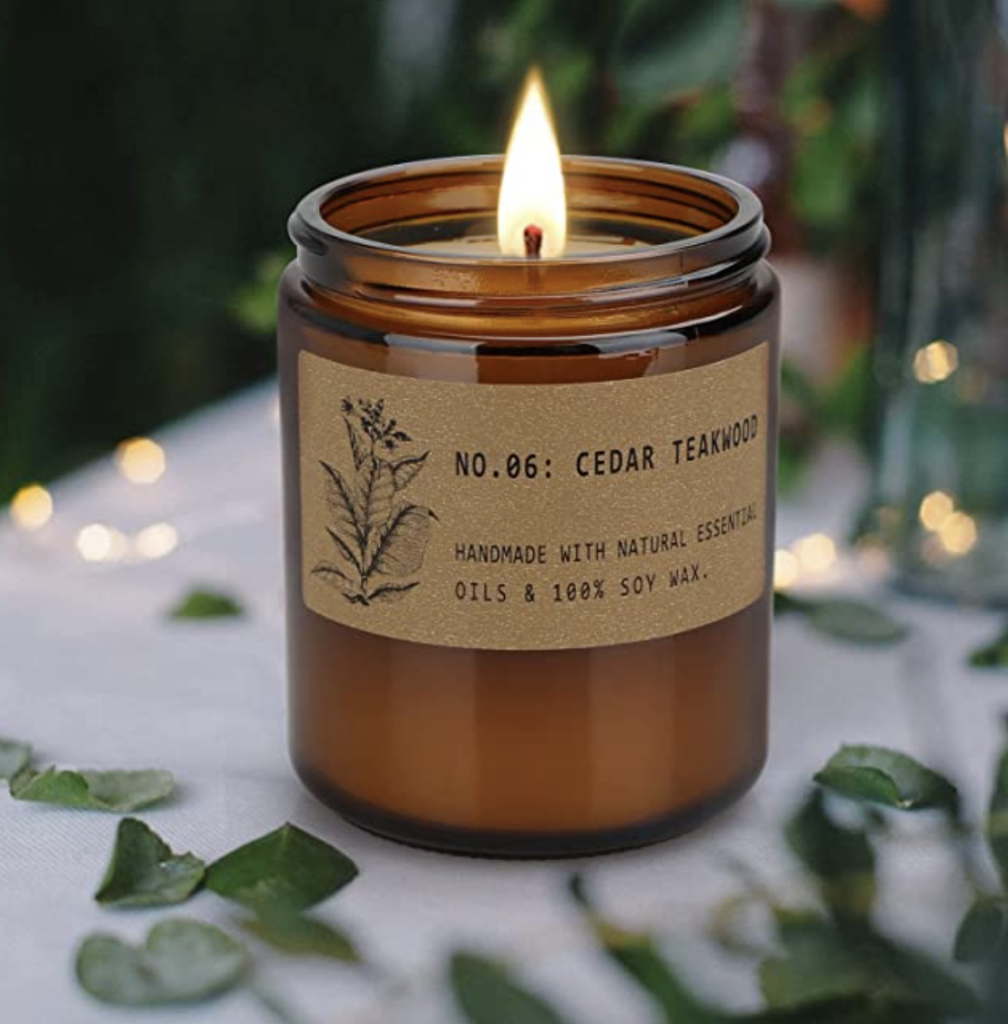 Every time your sister lights up a comforting scented candle, she'll think of you. And then her love for you will burn away like the candle, until she remembers that you annoy her a lot. At least her room will smell like warm vanilla or fresh cotton for a bit.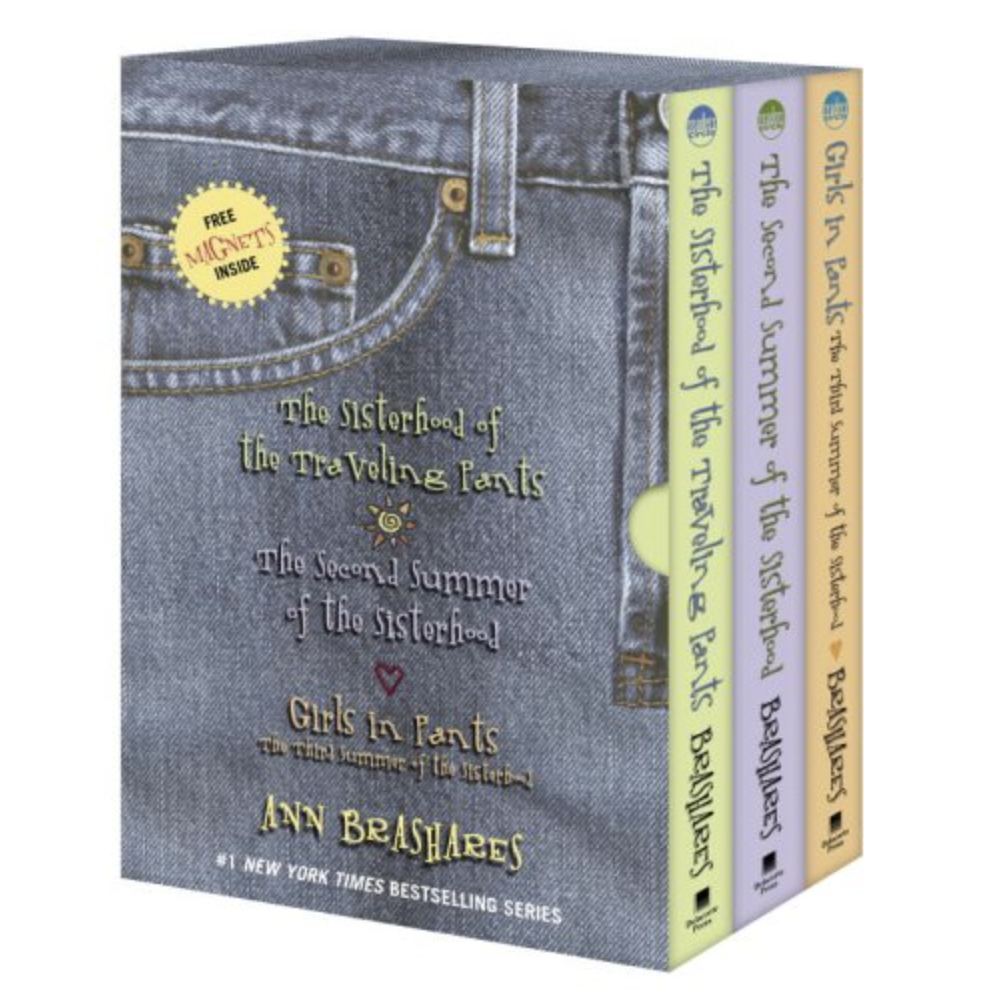 If you don't have the luxury to have meaningful 1 a.m. convos with your sister, maybe snuggling in bed and reading a book on sisterhood will do the trick. Okay, it doesn't beat real life conversations with your sister, but if you live far away from your sister you don't have another option. You or your sister can also fill up free time to distract yourselves from real responsibilities.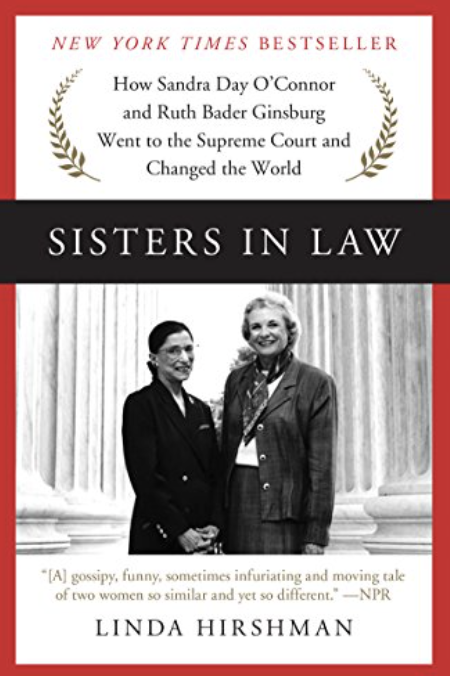 You don't need to be related to feel like sisters. Bookstores sell plenty of books revolving non-blood related sisterhood and #girlpower. Take this book on Supreme Court Justices and #bossladies Sandra Day O'Connor and Ruth Bader Ginsburg, for example. They've stuck together and ruled the Supreme Court in a male-dominated profession and rock their respective roles. Your sister, especially if she wants to work in the legal system or watches too much Law and Order, will appreciate this kind of book.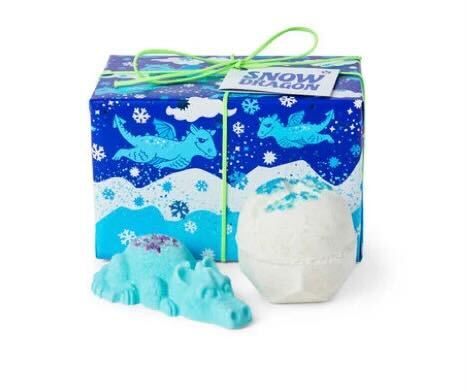 You could go to your neighborhood Lush to find your sister the perfect gift, unless you live 30 miles from one. Otherwise you can find a treasured gift set online, wrapped and ready to give. "I'm obsessed with Lush, so my sister just gives me stuff from there," said American University junior Jozette Allah-Mensah. Go beyond the typical bath bombs and also get shower gels, soaps and lotions that smell flowery or fruity. And when you return home for break, you can use one while you shower. Don't worry; your sister doesn't have to know.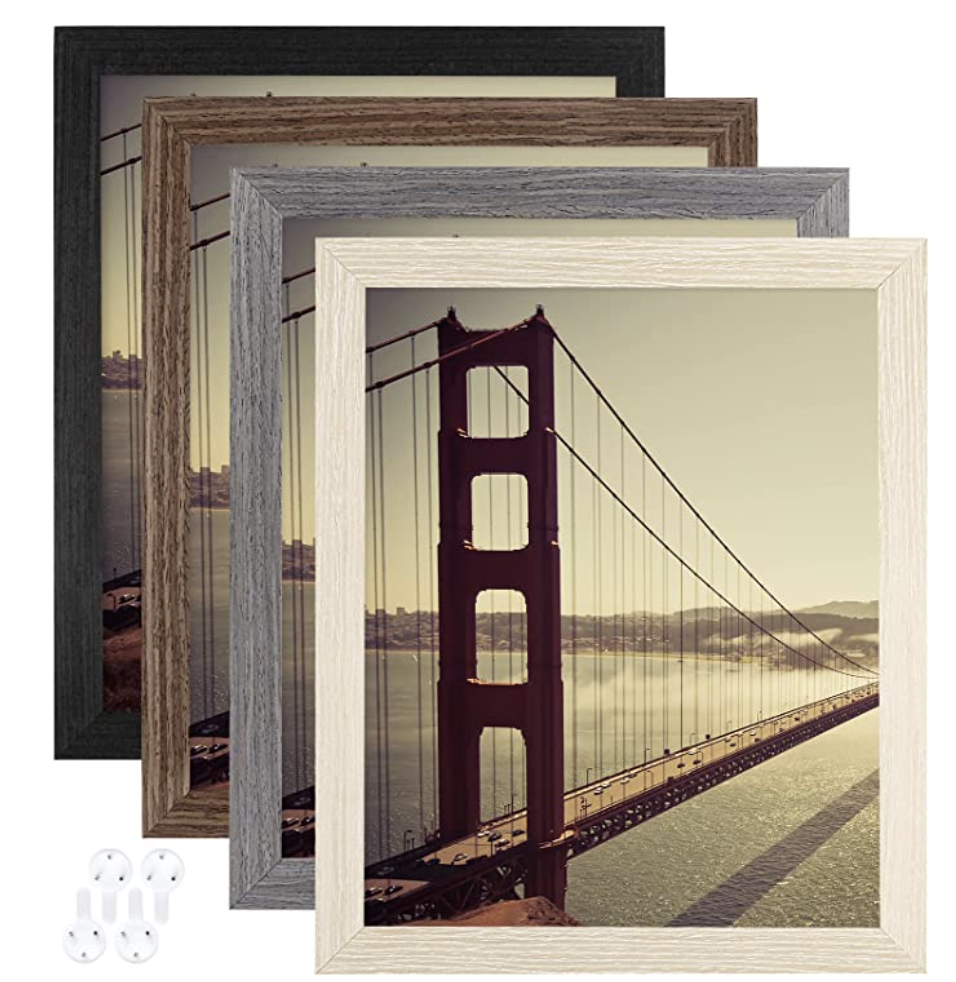 Display your favorite memories with your sister instead of keeping pictures stored on each other's phones. "Before I went to college, my sister gave me one of those box picture frames with glitter inside it and a photo of us," said Abbouchi. It only costs around 15 cents to print each 4×6 photo at Target, and then you can buy cute picture frames anywhere. Mix it up with Insta-worthy and super embarrassing photos to make her smile, laugh and cringe all at once.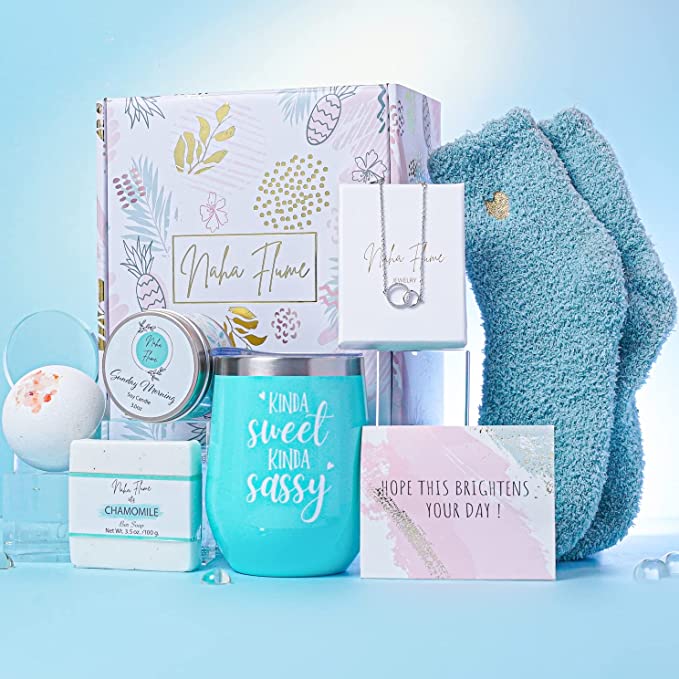 Indecisive gift givers, rejoice! You don't need to spend 30 minutes in the store searching for the perfect gift. Just buy a bunch of things to put in a box or a packaged box with a bunch of things. Your sister will think she's special for getting more than one small gift. And besides, that only means more stuff for you to steal later.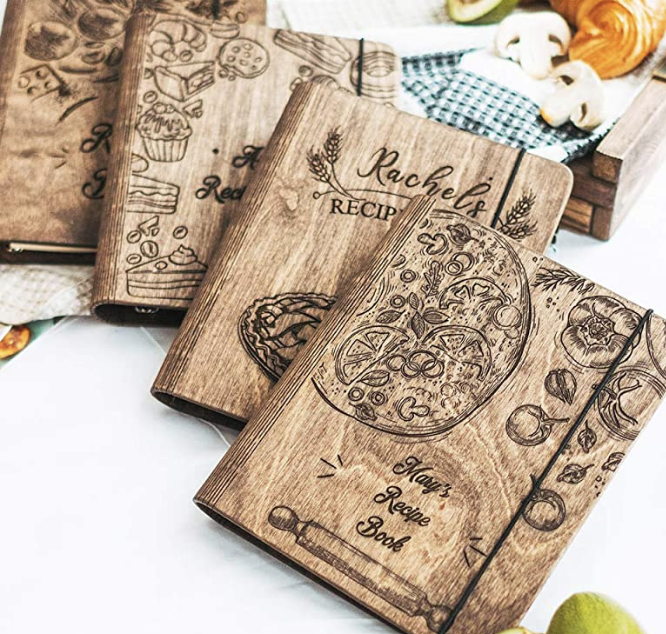 You can't eat ramen forever. It doesn't matter who goes to college, works in the professional world or attends high school, recipes that don't come from Tasty videos are always a plus. One super cool gift idea: Fill up a book full of family recipes (with the help of your parents or grandmother). "My little sister likes to bake a lot, so she'd really like something like this," said George Washington University junior Fatima Pasha. When everyone's grown up and moved on with life, it'd feel nice to have a collection of recipes to keep family traditions alive. Think of it as a long-term investment on your future.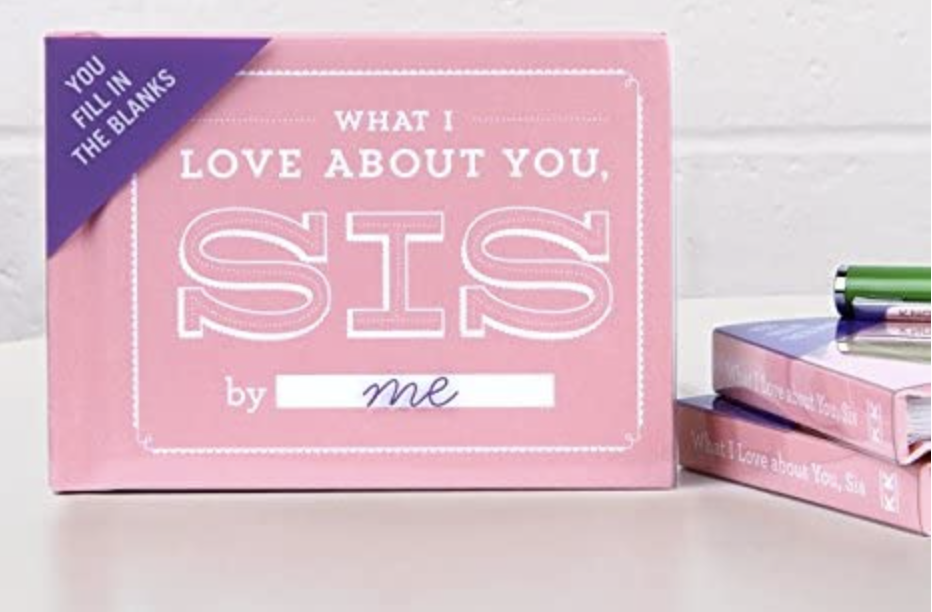 A sentimental gift that can basically cost almost nothing. Unless, of course, you go ham on the scrapbooking and decorations. However, your sister will definitely appreciate the handmade gesture. "My sister gave me a scrapbook when I left for college, it's really cute," said Allah-Mensah. A gift "from the heart" means a lot more than buying something from the store. And your sister doesn't need to know how much money you save.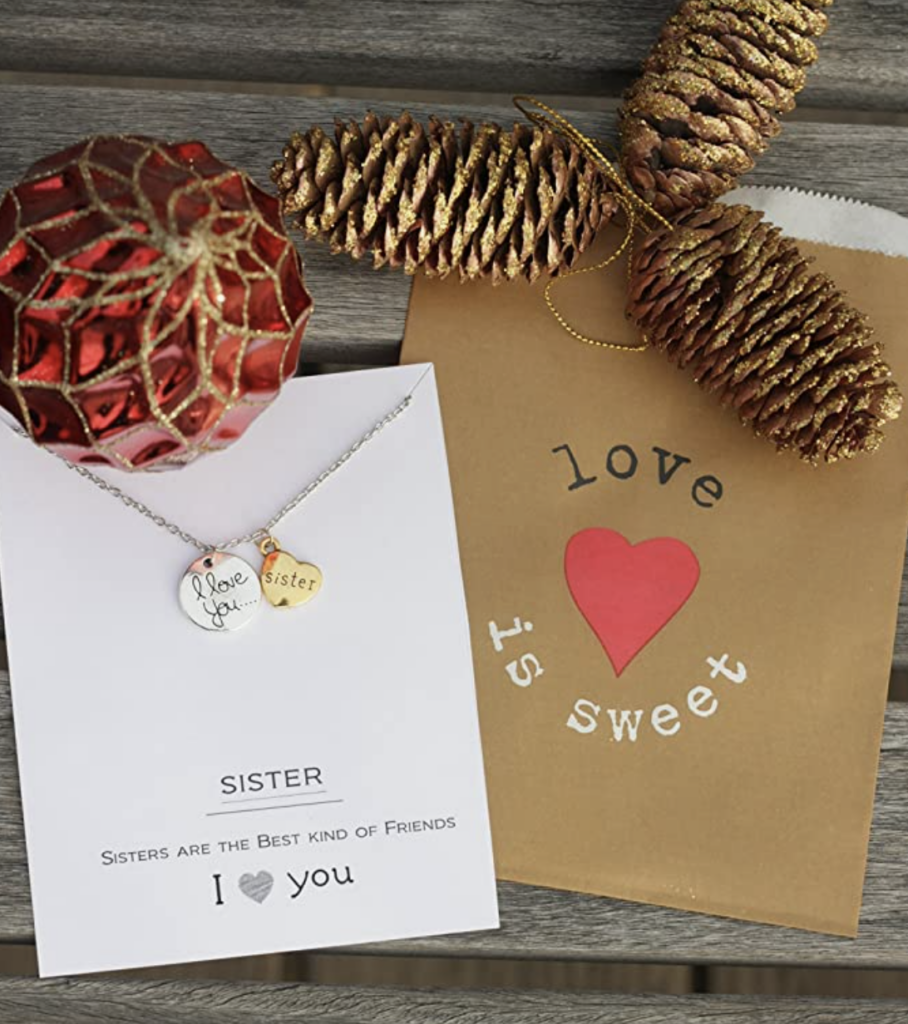 Pick a necklace as unique as your sister. "My sister and I wear a lot of chokers, so we just buy each other a bunch," said Brooks. Whether you just want a pretty one or one that celebrates sisterhood, find one that'll make her ask if you went to Jared. And if you like the necklace too, you can always ask to "borrow" it and then return it to her four months later.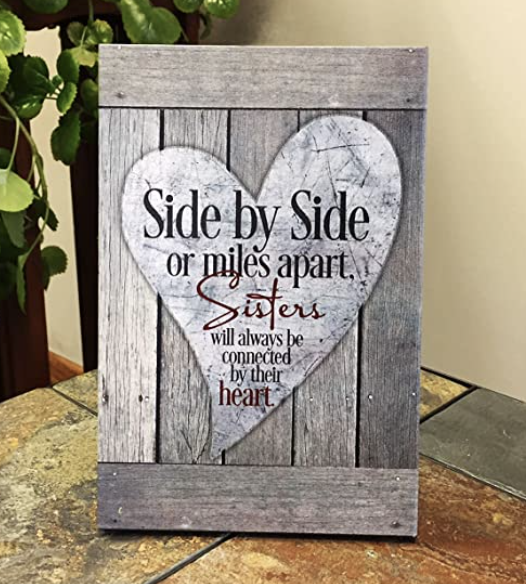 Once again, celebrate both of your bedroom walls back home with some wall décor. It also works if your sister is moving into her first dorm room or apartment. She'll need to decorate the place somehow, and maybe your gift fits perfectly.  Sometimes, siblings know best, even if they have different tastes.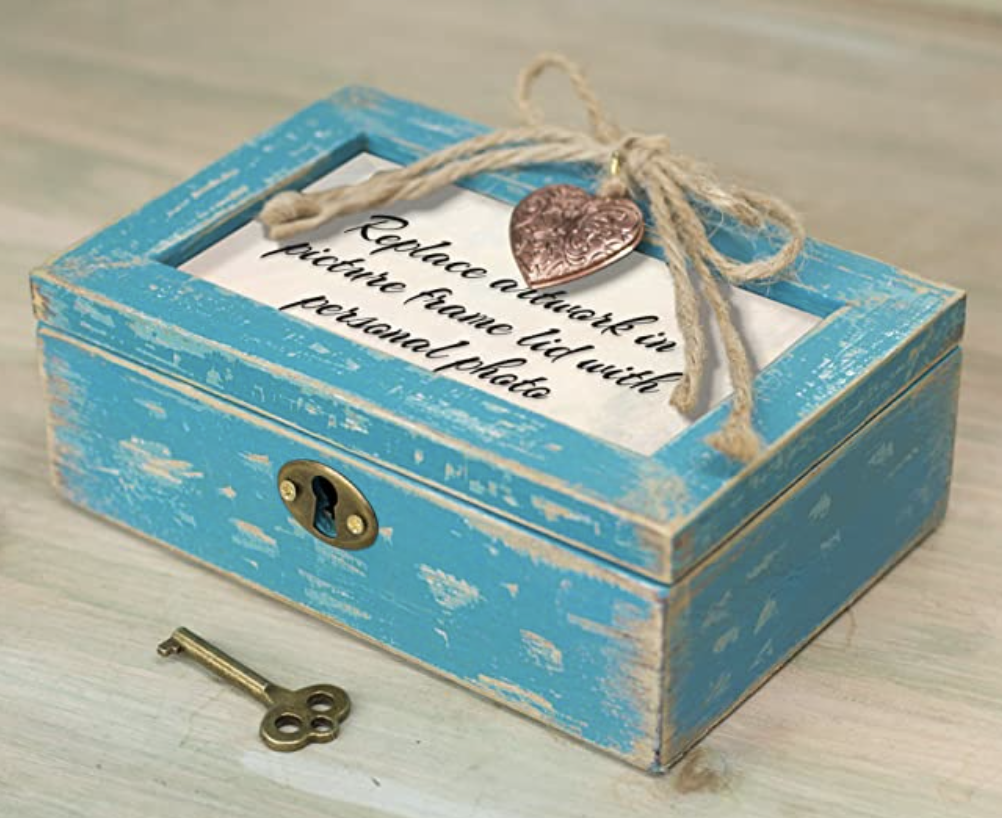 Have a sister who always spends 30 minutes of her day untangling necklaces or searching for her earrings? Get her a jewelry box or stand that keeps everything together. Your sis will appreciate the opportunity to get her life in order, especially if she goes to college. You gotta treasure those small victories while you can.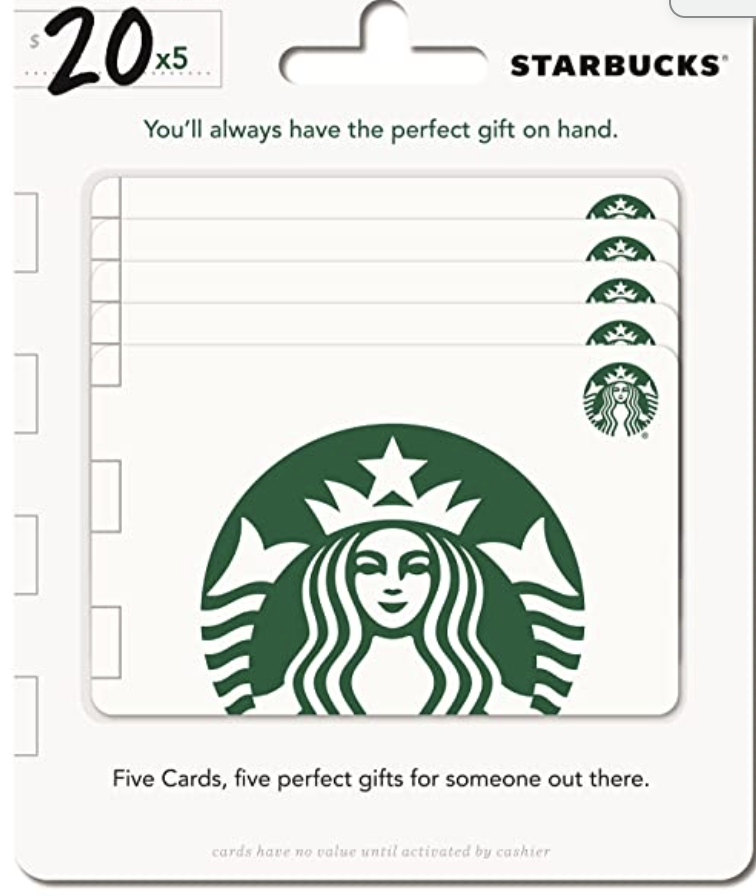 Perfect for the sister whose life revolves around coffee. "I drink a lot of Starbucks so I would definitely want this," said Pasha. "It would save me money at school too." Your middle school sister will even squeal at the chance to order a vanilla bean or cotton candy frap. Invest in a set of gift cards so you can give the same welcome gift at multiple points throughout the years or every Christmas. It may cost more now, but think of how much time you'll save in the future.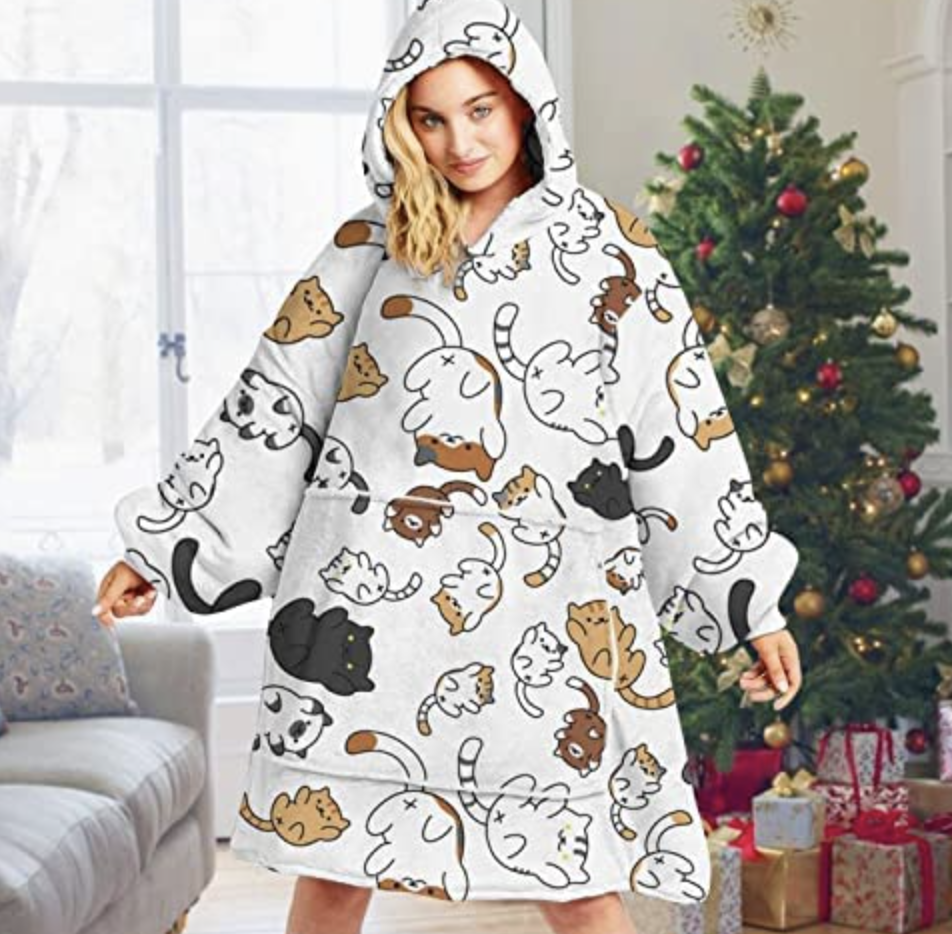 Fact: Snuggies will never die. Just like your relationship with your sister, but at least you can always rely on your Snuggie. Annoy your sister with a Snuggie that matches your obnoxious (in her opinion) personality. Get yourself one as well to twin with your sister to annoy your parents. You'll need it on family movie nights during your breaks home.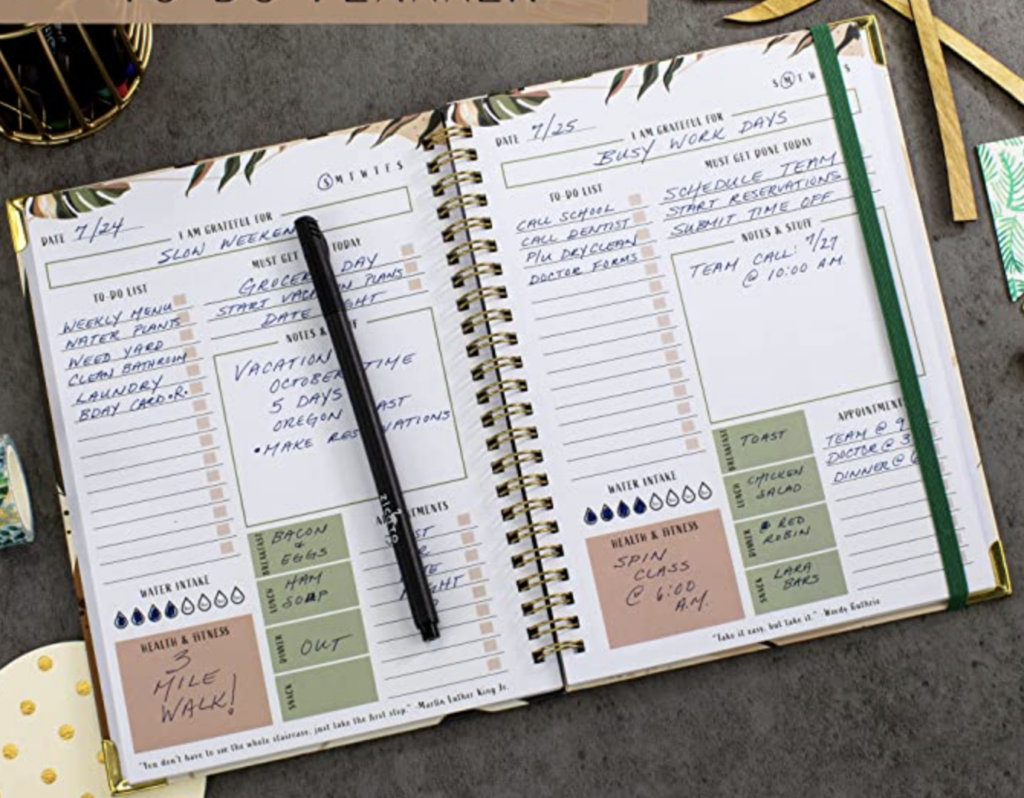 In order to help your sister set aside a self-care day, consider purchasing a planner. "I would want my sister to get me a planner from!" UCLA junior Priscilla Bravo said. You can purchase a cute, inspirational planner that will match your sister's personality. Not only can your sister use this planner to block off a weekend to relax, but she can also continue to use it to keep track of all of her academic or work responsibilities. She'll love it so much, you may just want to buy an extra one for yourself.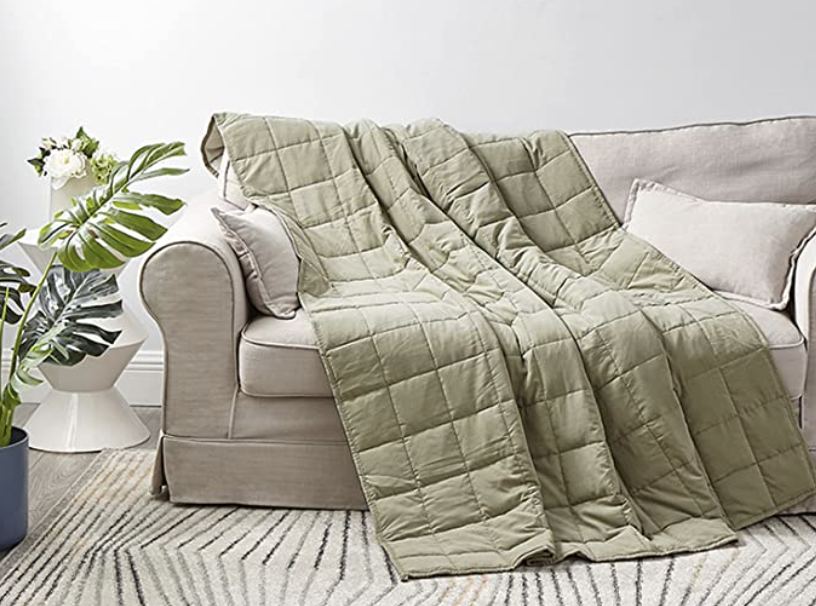 Weighted blankets have recently become all the rage for their unmatched ability to calm and comfort its users. You can easily purchase an affordable version on Amazon for under $50. Your sister will surely appreciate the coziness this blanket brings, and may even let you join in on the relaxation as you watch your favorite film together.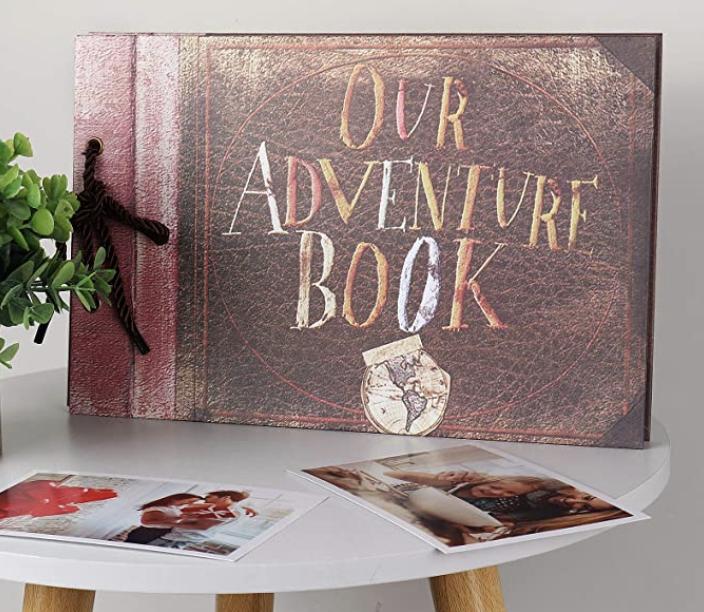 What says self-care more than reminding yourself of all the good times you've had with your favorite sibling? For the holidays consider making a scrapbook for your sister, and maybe even leave a few pages blank for your future outings. "It would be something cute that they could take with them wherever and if you want to, go all out in the last page. It could include tickets to a movie, concert or destination that you have been wanting to go see, watch or visit together!" UCLA junior Valerie Espinosa said. Include your favorite embarrassing baby pictures of her as well as any cringe-y family portraits you've taken. No matter how you personalize it, this gift will definitely give your sister a feeling of joy that no one else could.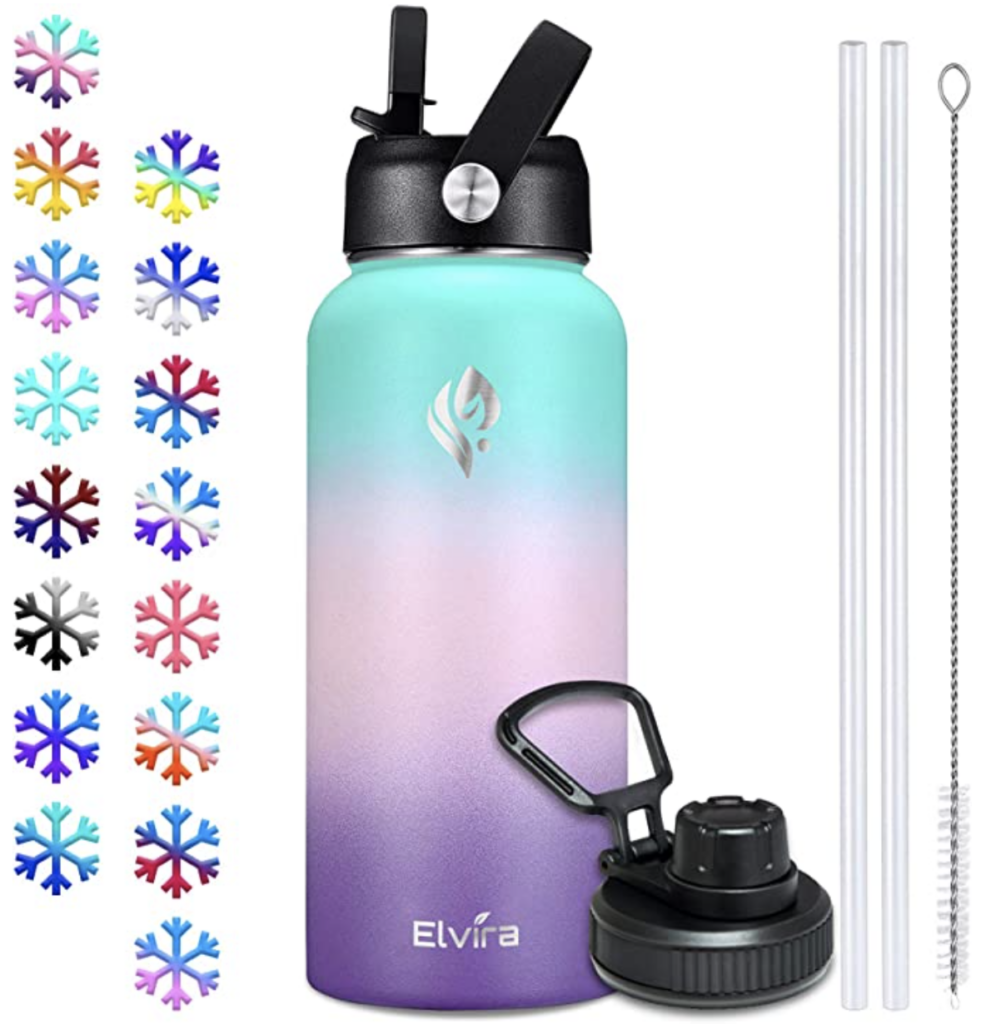 Everyone knows that taking care of yourself starts with hydration. Help your sister start this healthy habit by giving her a quality water bottle that she'll want to carry everywhere. You can purchase a brightly colored Hydroflask or a Simply Modern bottle with a unique pattern. Whichever you choose, make sure it will fit your sis's unique personal aesthetic.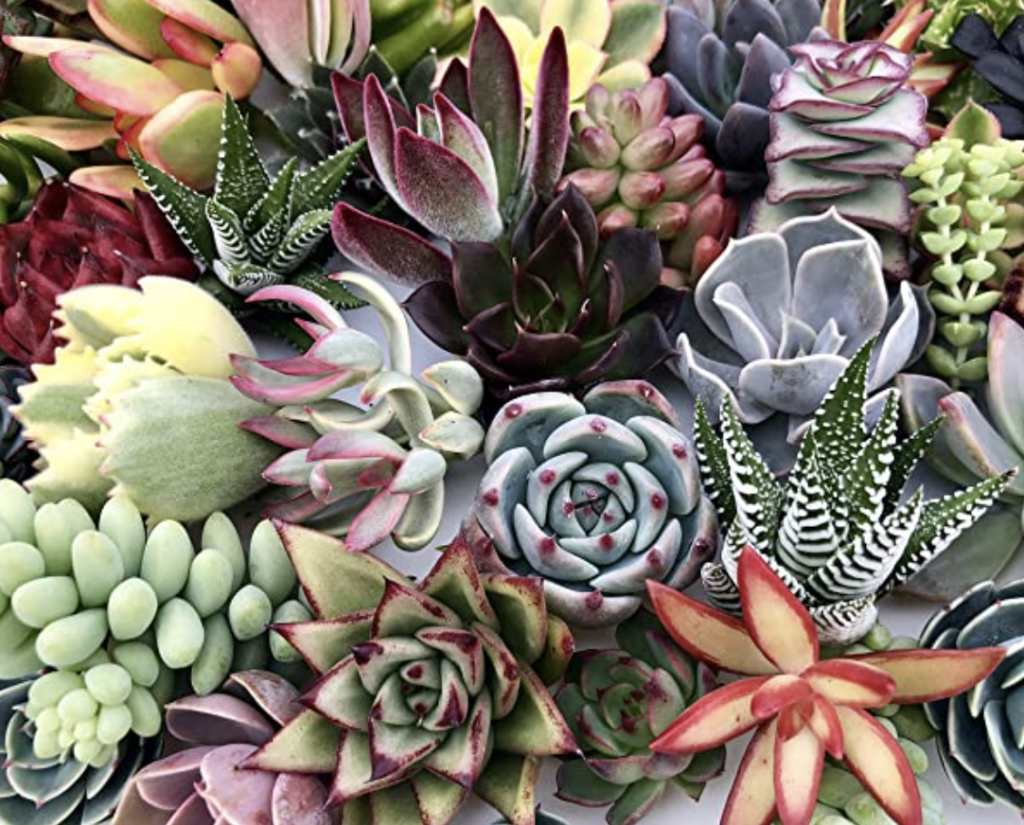 Help your sister spruce up her personal space by getting her a small succulent plant. Not only will these plants brighten any room, but taking care of this plant will help remind your sister to take care of herself. Head to your local plant nursery or order some for an affordable price on Amazon. Either way, your sister will appreciate this small yet lively addition to her room.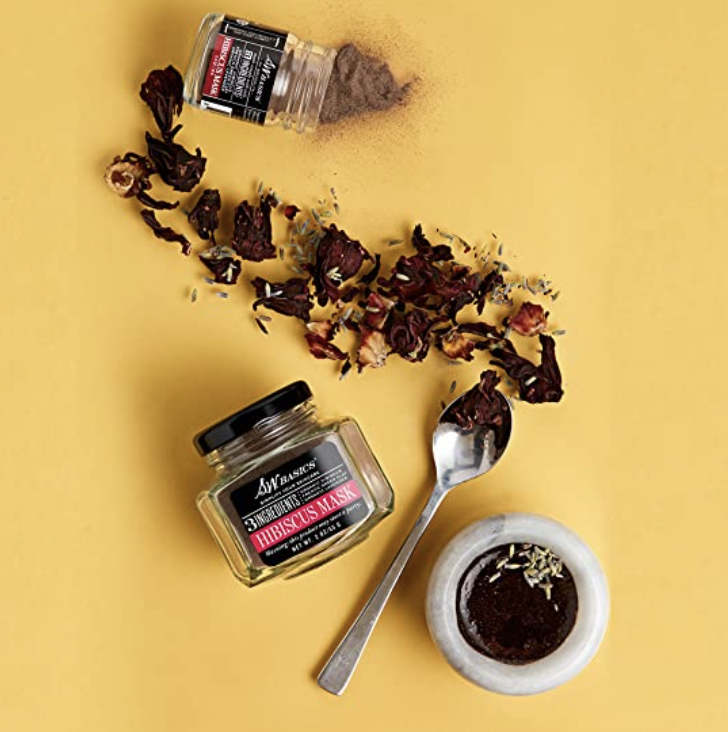 Who doesn't love a good spa day? Indulge in your love for skincare by gifting your sister a face mask. Whether you go with the Korean paper mask option, which helps brighten skin with unique serums, or with an exfoliating mask that will leave your skin soft and supple, your sister will surely appreciate this gift. Perhaps you'll get to take some for yourself by starting a weekly Face Mask Friday between sisters.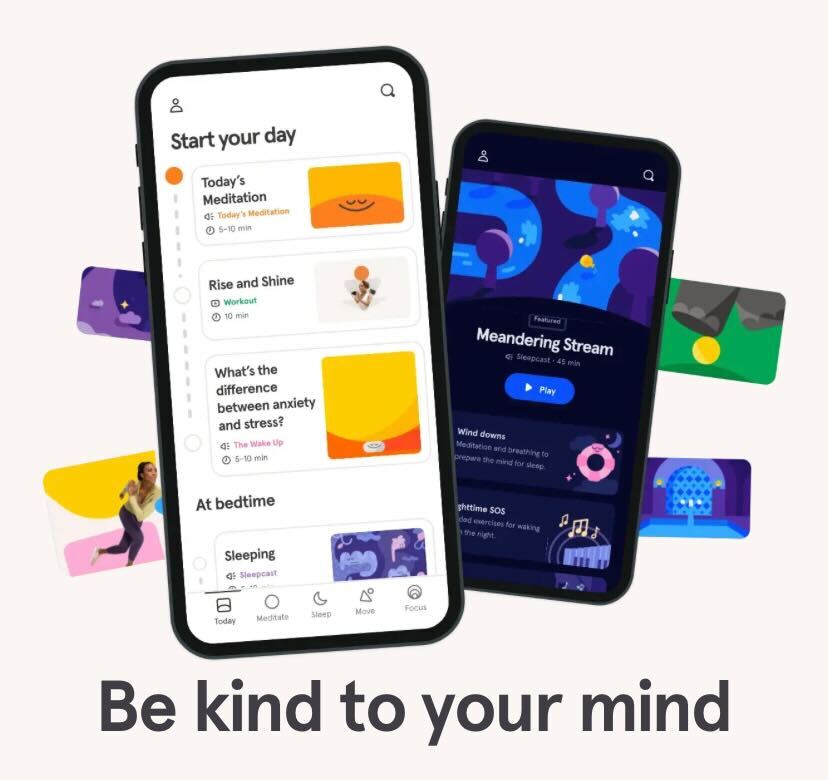 With how hectic life can seem, sometimes we all need to close our eyes and focus on our breathing. Help your sister with a new meditation practice by purchasing a subscription to a meditation app like Headspace. Not only will this help her feel more zen, but she may even act calmer the next time she finds out you stole her favorite turtleneck.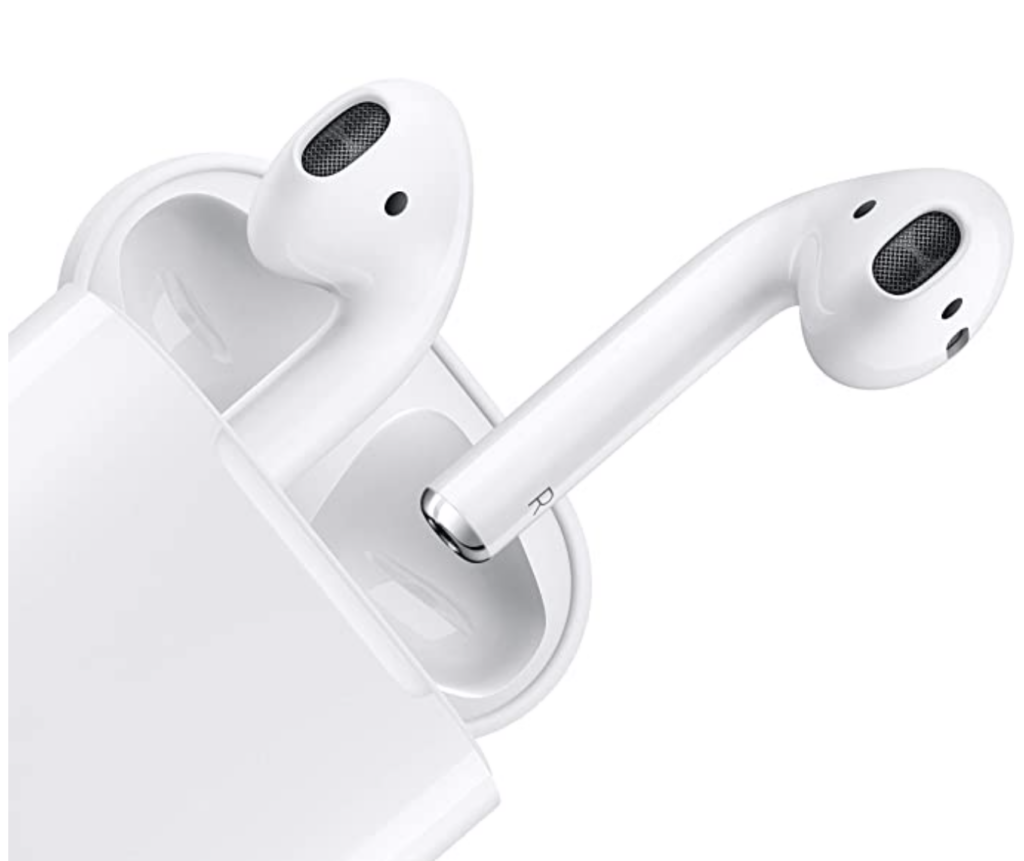 To accompany you sister's journey with Headspace, or perhaps to help her indulge in her new favorite song, consider purchasing a fresh pair of Airpods. "I think Airpods would be a really versatile gift. I used mine all the time, like while walking to and from class or when studying. I think any student will appreciate them," UCLA freshman Daniella Lyustin said. Your sister can binge her favorite podcast on the way to class, or listen to her favorite "Self Care" playlist on her day of relaxation. Plus, if you ever lose your own headphones, you'll have a backup pair you can snag.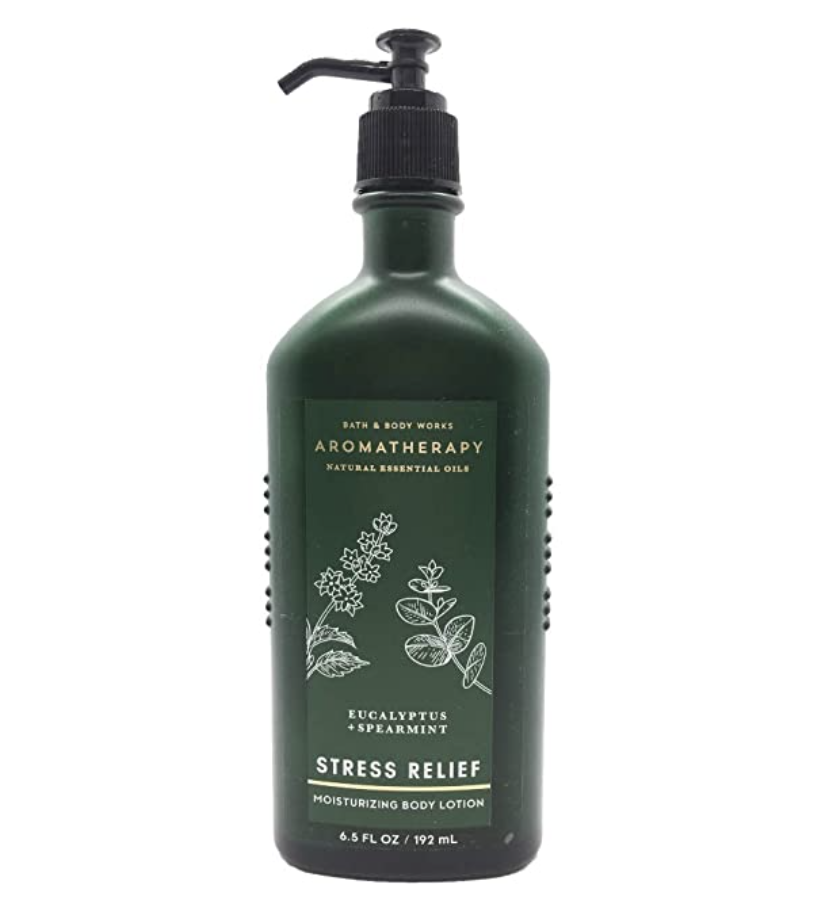 With the stress that accompanies piling assignments, applications and papers in college, your sister will likely need a quick fix to help her get through her roughest weeks. Help support your sis in this endeavor by giving her a bottle of stress relief lotion from Bath and Body Works. "I have a bottle my sister gave me last year, and I use it all the time. It's probably my favorite thing," Sacramento State freshman Jessica Simon said. You can even get her a travel size bottle for her to use in class once her professor says he doesn't plan to curve the final exam.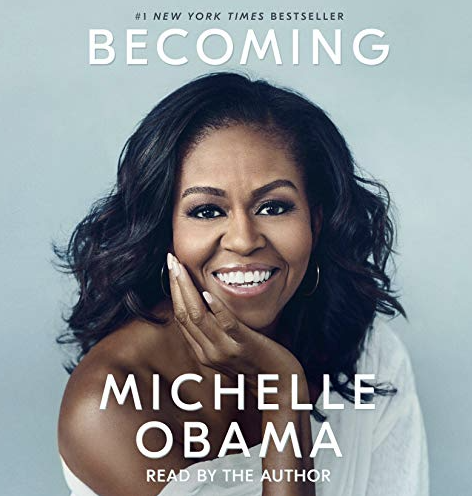 On a relaxing day in, your sister will want to read something inspiring. For this, consider ordering Becoming, Michelle Obama's new memoir. This book will definitely help drive your sister to make the most of her talents like you want her to. Even better, you can convince your sister to let you borrow this book so you can read it for yourself once she finishes it.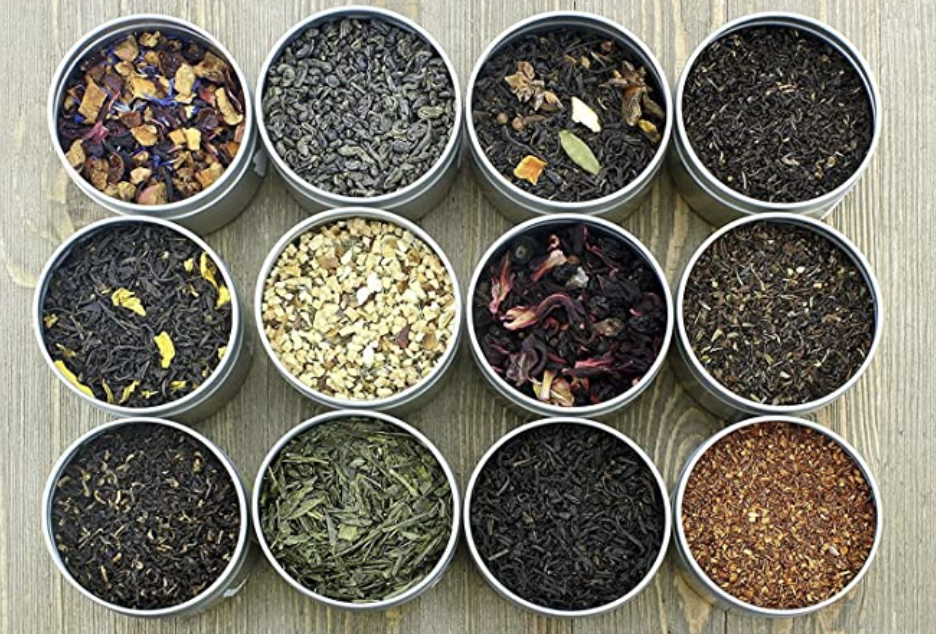 Everyone knows that tea serves as the perfect antidote for the pressures of everyday life. Give your sister her favorite flavor of tea, loose leaf of course, to help her cope with her worries. Whether you opt for a smoother white tea, a fruity herbal tea or a more robust black tea, ensure you also get yourself a mug of this elixir.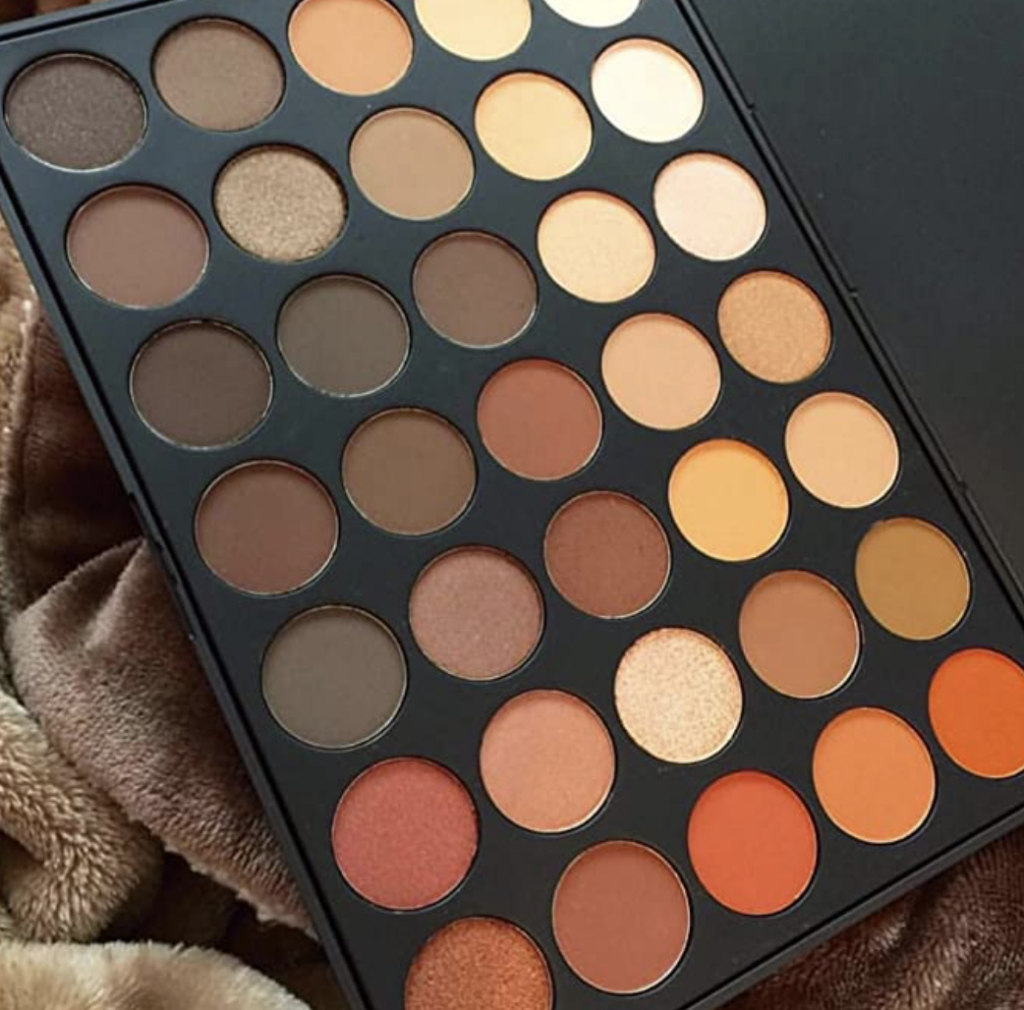 Help your sister transform into the makeup guru she's always admired by giving her that eyeshadow palette she has eyed for forever. "I'd want the Morphe 15B Brunch Babe eyeshadow palette. I think the different colors and pigments will be fun to experiment with, especially for people into makeup," UCLA junior Sam Wolf said. Purchase a palette that will most compliment your sister's eyes and skin tone. Perhaps you can test it on yourself first, just to make certain she'll enjoy it, of course.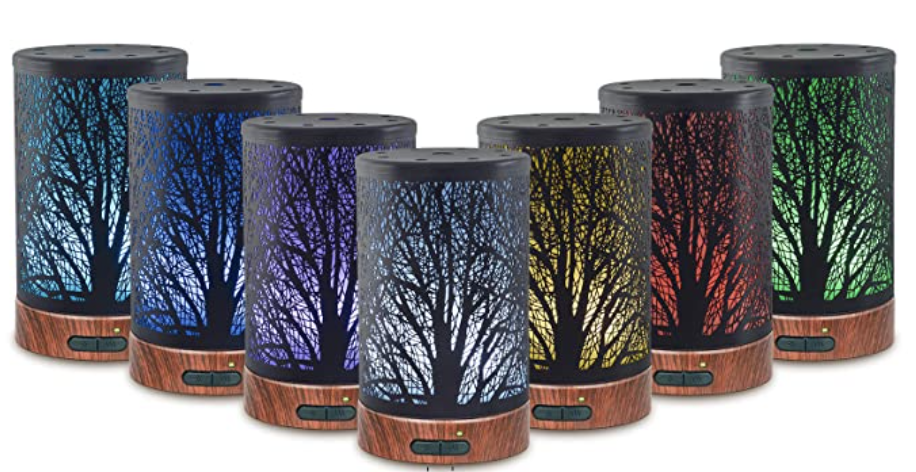 Another way to help your sister relax includes an essential oil diffuser. Not only will this device expel aromatic water vapor to help produce a sense of calm, but it also simply looks soothing as its light slowly transitions from one calming color to the next. "Diffusers are better than candles because they last a lot longer. It's really worth your money, and I think any sister would enjoy getting this gift," UCLA junior Alice Ho said. Your sister will definitely appreciate this decoration. You may even want to take it to spice up your dorm room.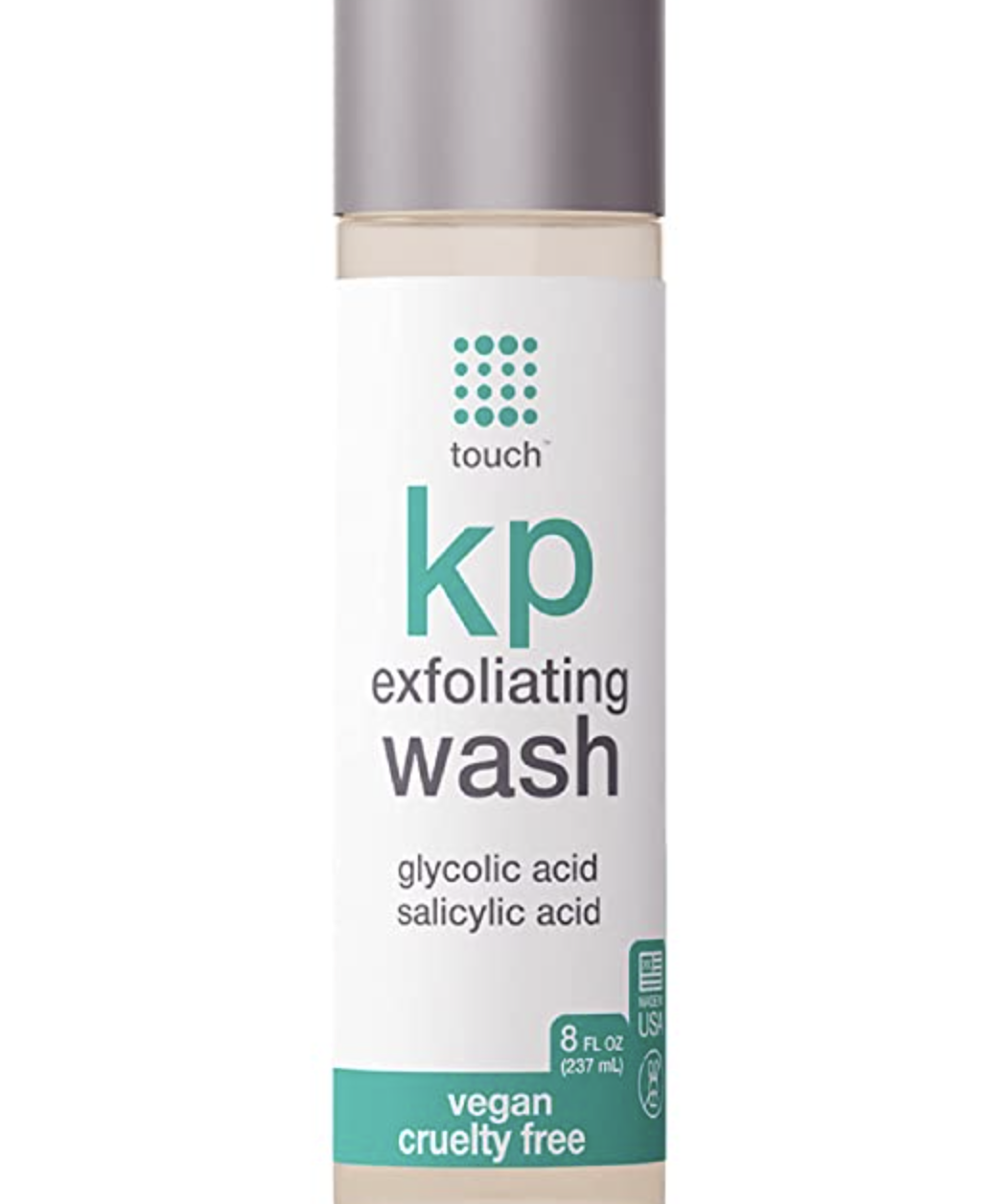 Give the gift that keeps on giving: some exfoliating body wash to help your sister get smooth skin this winter. She'll feel extra cozy in her fuzzy pajamas with extra silky skin. Opt for a sweet smelling body wash perfect for the holidays like warm vanilla. This gift will also serve you well since you'll get to use it discreetly.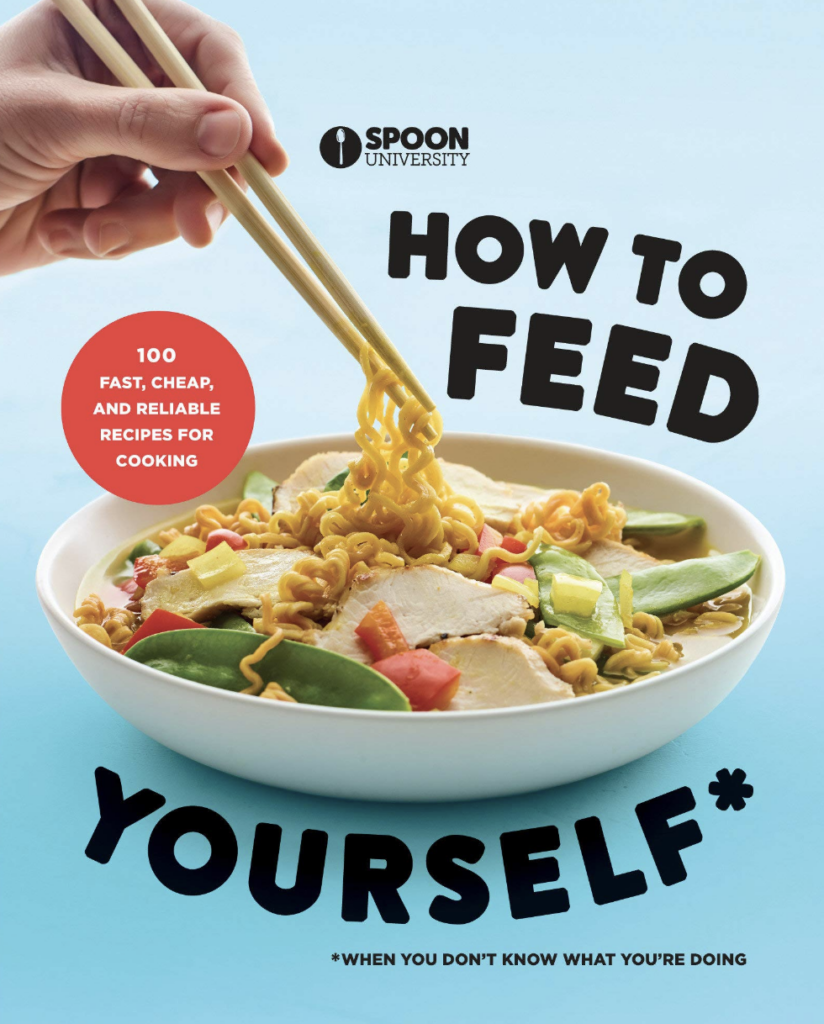 You can't complete a self-care day without fixing a classic comfort meal. Give your sister a cookbook full of hearty meals to help her create the perfect dish. "I recommend the Spoon University Cookbook because it features health ingredients in an unpretentious way," UC Berkeley junior Lilian Kim said. This gift also allows you to join in on the fun as you and your sis can practice your cooking skills together.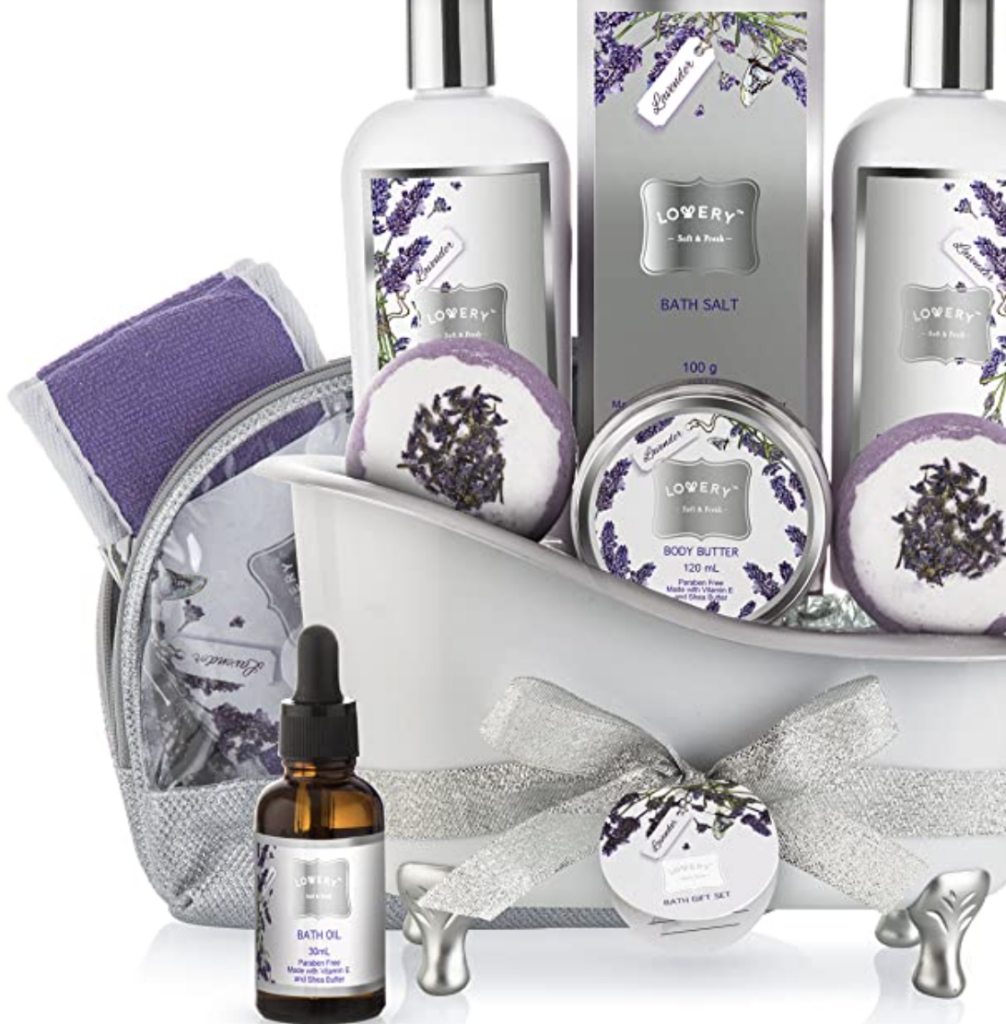 Flaunt your DIY skills by creating a Going Out or Staying In kit for your sister. "You can fill the gift basket with things like nail polish, face masks, cute cups, a candle, travel size perfume, a cute tank top and a silly fanny pack, etc." UCLA junior Pippi De Ridder said. Whether your sis wants to indulge in a wild night out or wind down with a soothing night in, she'll feel prepared for whatever comes her way.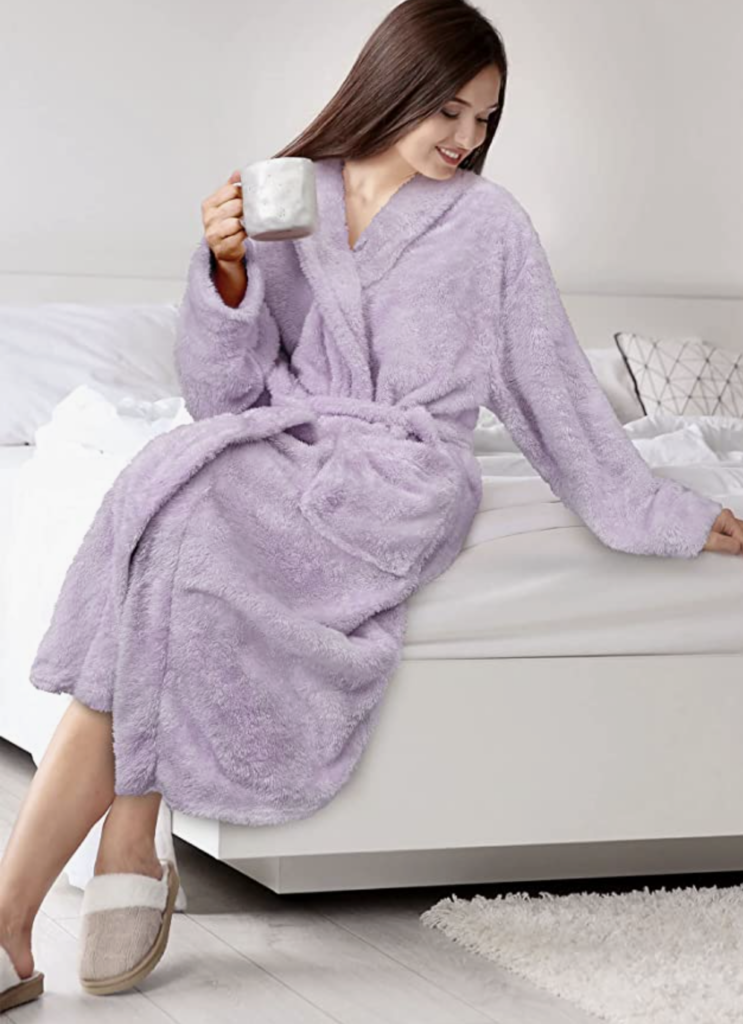 Everyone knows that only a robe can suffice as proper self-care day attire. "I love my robe since it keeps me warm and it can double as a blanket! It's really the perfect gift," UCLA sophomore Jacqueline Wang said. Whether you purchase a silky Victoria's Secret robe or a fuzzy robe that will cover your sister in warmth, she will certainly appreciate this essential garment.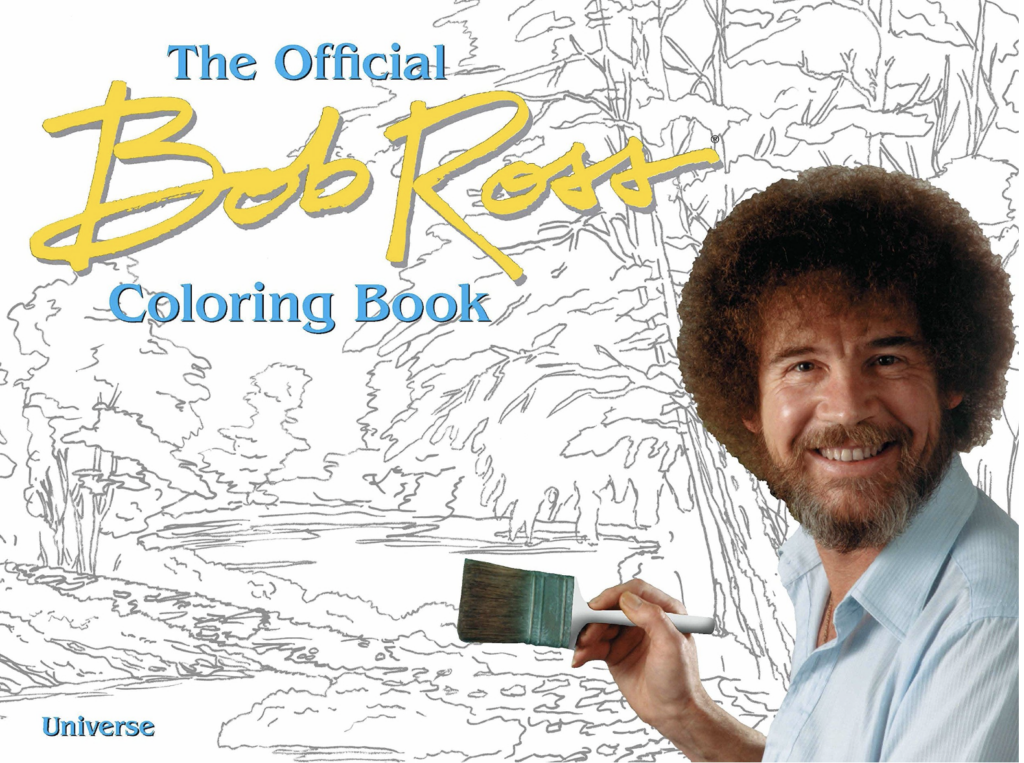 Bob Ross videos served as the original ASMR. Take advantage of the natural calming qualities of Bob Ross by gifting a Bob Ross coloring book. Not only will your sister feel the benefits of the peace Bob Ross exudes, but she will also feel a pleasant streak of nostalgia for her youth as she colors inside or outside the lines.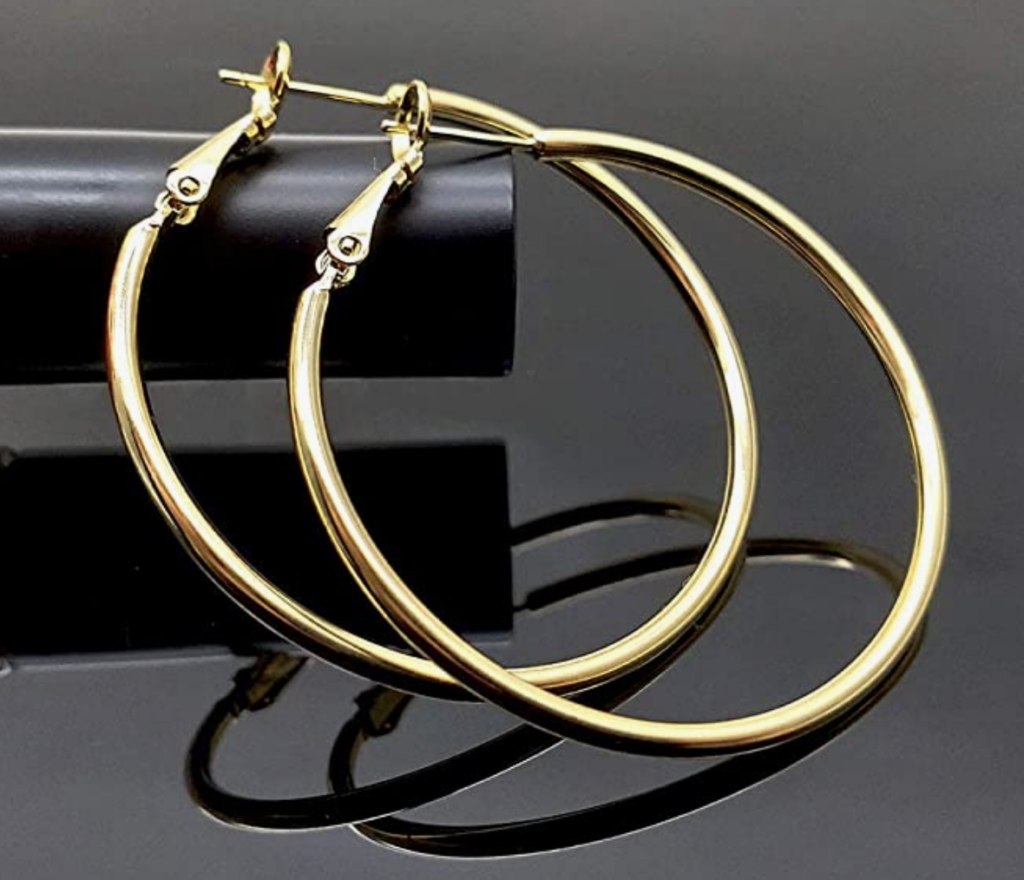 Help your sister feel absolutely fabulous with the perfect accessory for any outfit. "I would want to steal a pair of classic gold hoop earrings, especially since I think they make any outfit more complete. They're definitely in style right now," UC Berkeley junior Kate Montana said. Not only will these hoops make her feel bomb on her day in, but they will help her look fresh on a night out. The best part? You don't have to worry about wearing a different size than your sister when you "borrow" these bad boys.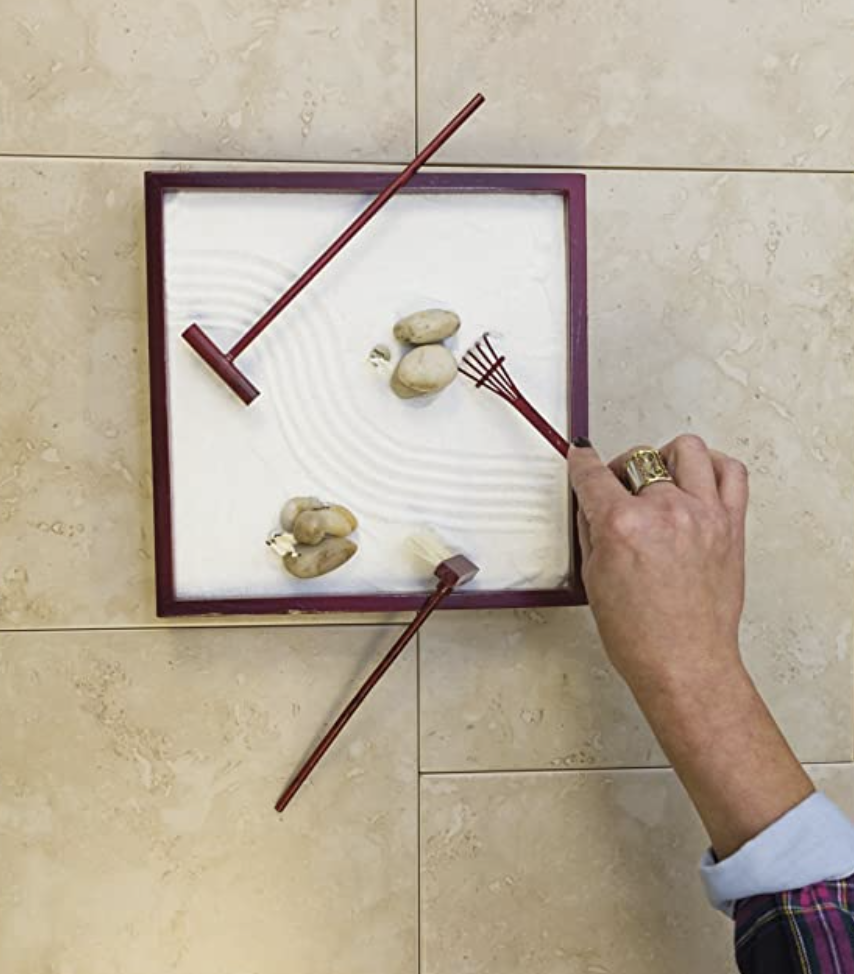 Take self-care and relaxation to the next level with a personalized Zen garden. Your sister can use this tiny kit of sand, stones and small tools to take her mind off of whatever worries her. It also acts as a great addition to any room decor. You'll want to use this garden yourself once you see how much she enjoys it.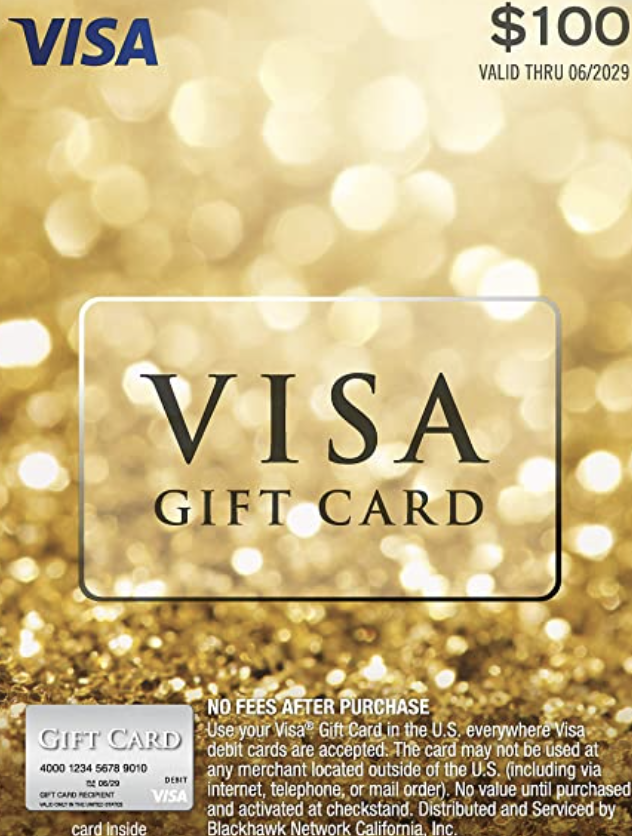 If all else fails, go for some cold hard cash. "I would give my sister cash so I can take it back. It's a fungible good," UCLA graduate Justin Wang said. Anyone will appreciate a few crisp dollar bills, as it can help pay any large bills or go towards something your sister really wants. Who knows? Maybe your sister will use some of this cash to buy you the perfect present.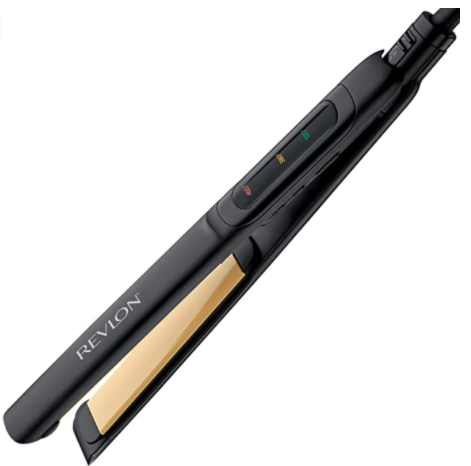 Learning how to do your hair on your own as you get older feels like an accomplishment in itself. Every girl knows that a straightener can come in handy in many possible ways. Getting your sister that straightener will relieve that stress of not knowing what to do with her hair. Plus, that straightener can come in handy when you need it for a night on the town.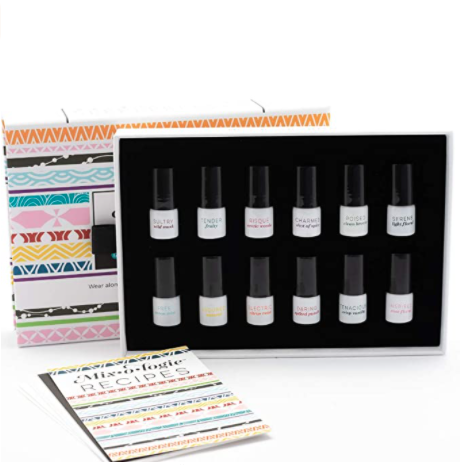 One thing girls like to do: come up with a scent that's all our own. A nice bottle of perfume will do wonders for your sister as she prepares to leave the house for the day and step into the world. Though perfume sometimes runs on the more expensive side of the gift spectrum, it lasts for a very long time. If you grab your sister a perfume blending kit, you'll both have the opportunity to create a scent that works great for you.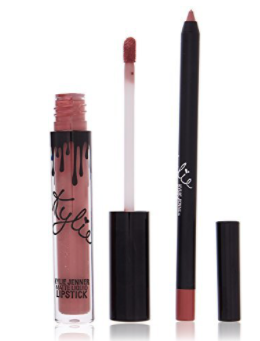 Lip gloss, one of the trendiest and most essential steps of doing your makeup. A nice lip gloss works as one of the cutest finishing touches to any glamorous face. You'll find that this small tube of makeup will change your sister's makeup game forever. Choose a color that compliments your sister's usual makeup, and maybe even your own, and watch how everything suddenly comes into place.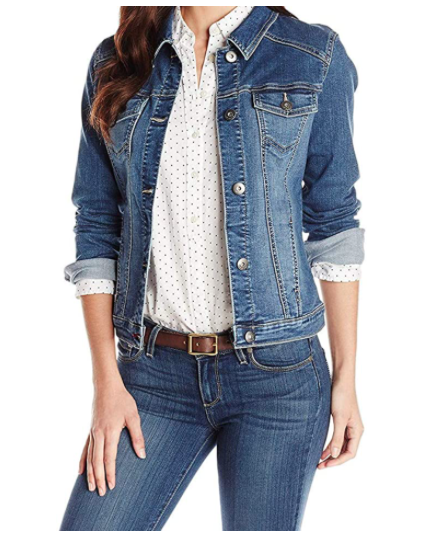 Any season of the year, a denim jacket fits for all occasions. Your sister sports a new look while also being the comfiest girl around. One of the greatest things about denim jackets comes from it being a dressed-up or dressed-down kind of style. Get with the times and buy that denim jacket to win the title as best gift-giver.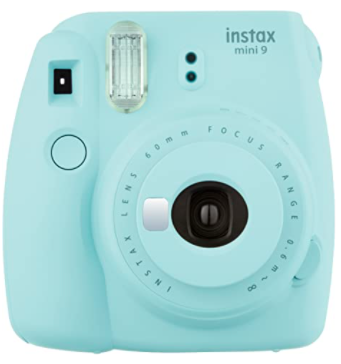 Nothing like making memories with the ones you love the most. Buying your sister a camera adds a lot of sentimental value to your gift. She can cherish your thoughts going into the gift and also savor the new memories she will make with family and friends. Even throw in some cute, patterned polaroid film to really spice up the magic of the camera.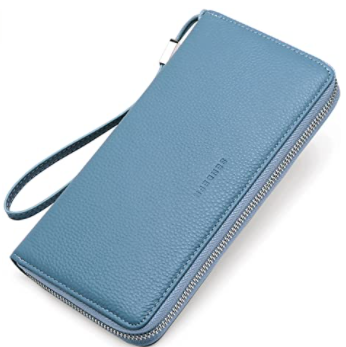 A wristlet works as one of the best accessories to any outfit your sister might plan on wearing. The small size, yet functionality of the wristlet makes it one of the best presents you can purchase for your sister. It holds all the essentials when she doesn't want to carry her purse, such as any cards needed for the night.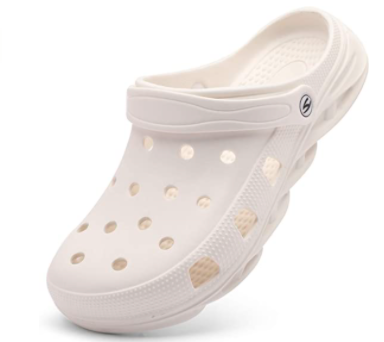 The most comfy, yet sensible, shoes you will ever possibly find: the crocs. Not everyone may be a fan of the hole-filled shoe, but some opinions will continue to remain more wrong than others. Your sister's trips to run errands or even just lounge at home will change for the absolute better. Cros come in all sorts of colors and styles as well, so pick any that pleases the eye.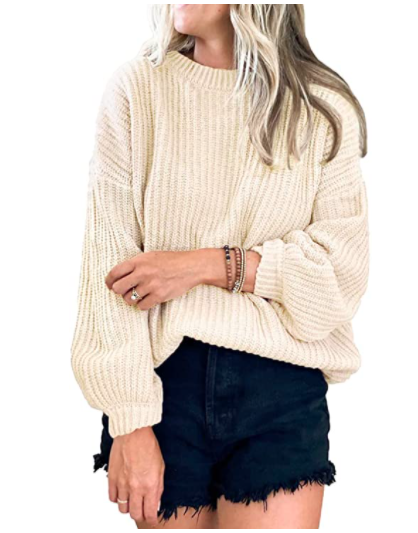 Never underestimate the power of a warm, fuzzy knit sweater. I mean, haven't you seen Chris Evans in Knives Out? Your sister might just shed a few tears as she unwraps this snuggly gift from you. Help your sister embrace the cold as we step into the new year and a few more chilly weeks. Some fun relaxation time around the fire just got infinitely better and a bit softer.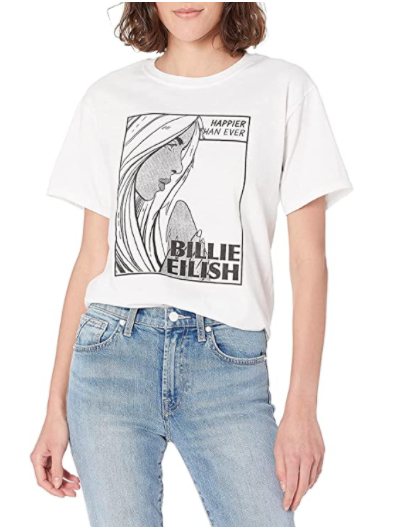 The biggest struggle as a music lover is not having access to music that you can pick at any time you please. Shuffling your music and never finding that one song…such a pain. However, purchasing your sister a music subscription works wonders. She can finally listen to that song that's been stuck in her head without having to search far and wide to play the song. Even paying just for a month will relieve some of that music tension. And who doesn't want to let everyone know how impeccable their music taste is?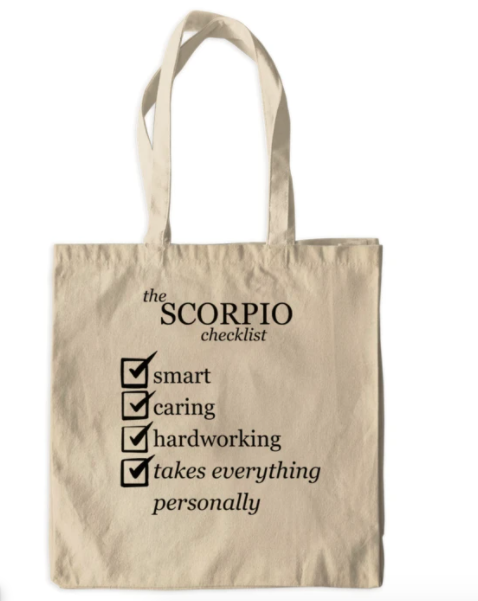 Don't want your sister lugging around a monstrous purse? The answer to this problem: a tote bag. Totes work wonders when you need a reusable bag at the store or just a stroll around the city. Tote bags come in many different styles and even have designs related to your favorite shows and movies. Think about the content your sister enjoys, such as astrology, and see if it comes in the style of a tote.
*Updated on December 15, 2018 by Samantha Spotswood to include gifts 32-52.
*Updated on December 15 2021 by Lisette Serrano to include gifts 53-62.
*Updated on November 4, 2022 by Katarina Marčeta to include gifts 1-10