The future is female. Around the world, activists continue to promote efforts so women will pursue leadership roles. Leaders like Ruth Bader Ginsberg, Madeline Albright, Elizabeth Warren and Hillary Clinton paved the way for aspiring women leaders today. But this only marks the beginning. Whether you want to run the world or a Fortune 500 company, these 10 colleges have the female student body, alumni connections, Women's Studies majors, clubs and opportunities that you need to springboard you to success.
Check out the top 10 colleges that prepare aspiring women leaders to change the world.
10. Bowdoin College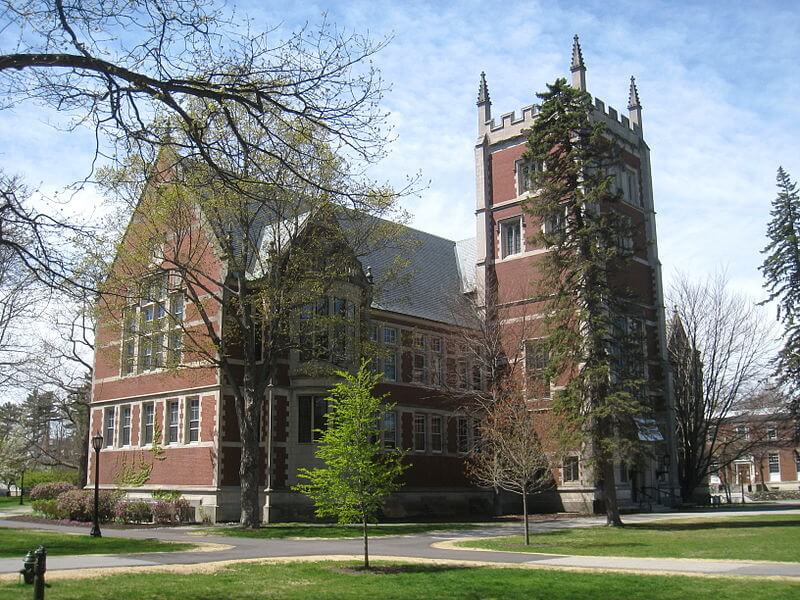 Unlike Congress, this private 
liberal arts college maintains a 50/50 gender balance. "Bowdoin takes great care in providing all of their students with opportunities to succeed," said rising junior Alexa Horowitz. On-campus groups like fEMPOWER work to stop gender-based violence on campus and beyond by allowing women to speak about their own experiences and examine the intersection of gender norms with femininity and gender violence. The McKinsey Institute offers Bowdoin students a series of undergraduate summits, like the Next Generation Women Leaders Conference, to prepare prospective and current students for careers in the job force so that future women leaders can focus on creating workplace equality for women both in the public and private sector.
9. Colgate University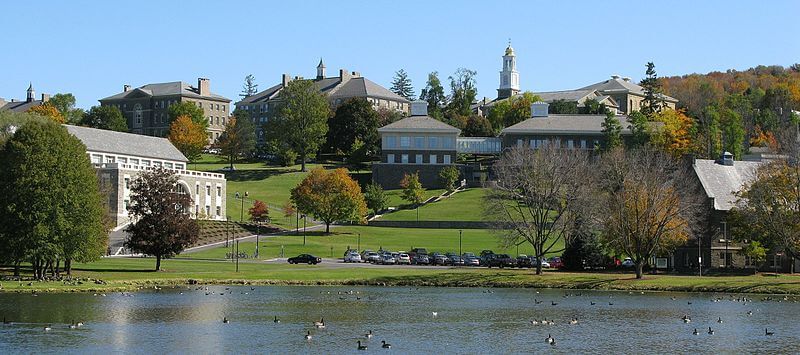 No more worrying about that lovely post-grad life. Colgate offers a dedicated alumnae network that focuses on helping undergraduate women succeed and find internships, jobs and leadership opportunities. This lets students work at organizations from small organizations like Student Action with Farmworkers to global nonprofits like Human Rights Watch. The cycle continues through Ophelia's Girls, a club where students go into a local high school to encourage girls to believe in themselves and strive for success. In the classroom, Colgate offers a Women's Studies Program that opens up many fellowship opportunities specifically for women, including ones with the American Association of University Women, the Institute for Women's Policy Research and Fulbright. Time to #takecharge, ladies.
8. Vassar College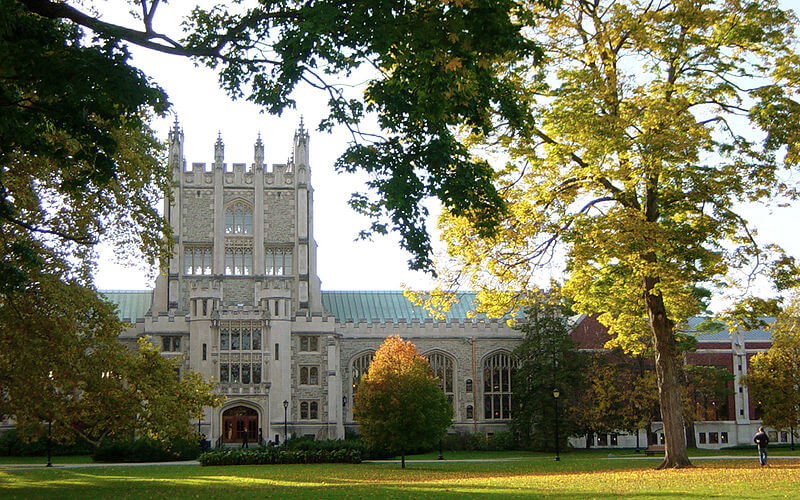 Vassar is the place to be for future leaders. Alumni include prominent women like Meryl Streep, an advocate for equality in cinema and in the workplace, and Grace Hopper, a computer scientist who created one of the first programming languages ever, COBOL. Did you know Vassar is known as one of the Seven Sister Schools, a collection of historically all-female, elite liberal arts colleges? They promote equality and women leadership, especially with the help of the campus Women's Center and Feminist Alliance. These organizations exist as safe spaces for the discussion, organization and activism of feminist-related issues. "Being around 70 percent women and having a history as a women's college, Vassar is built on the [idea of] empowerment of women… Most clubs are run by women, and most of the campus life and diversity positions are filled by women," said rising sophomore Zane Diamond. "Women in power are what make our campus run."
7. Barnard College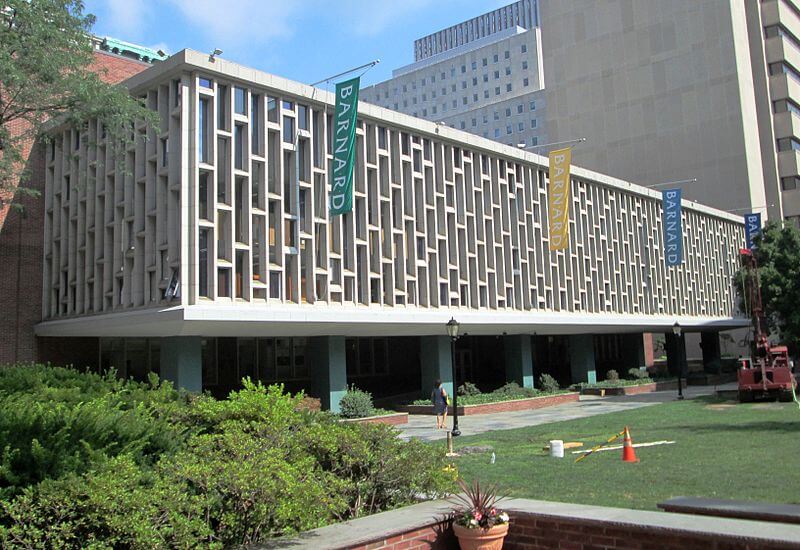 Who wants to go to a college that refused to admit women until the 1980s *cough* Columbia *cough*? Barnard, Columbia's all-female counterpart, remains one of the most elite colleges in the nation. Another Seven Sister School, Barnard provides endless educational opportunities. The Young Women's Leadership Institute allows pre-college and current undergraduate students to examine the idea of leadership through a feminist lens through speakers, workshops and networking opportunities. "[Barnard helps] women succeed through female role-models found across the campus; about 65 percent of the faculty are women," said rising sophomore Leora Lupkin. If you want to take part in what makes New York the greatest city in the world, and, like the Schuyler sisters from Hamilton: the Musical, want women in the sequel, Barnard sounds perfect for you.
6. Bryn Mawr College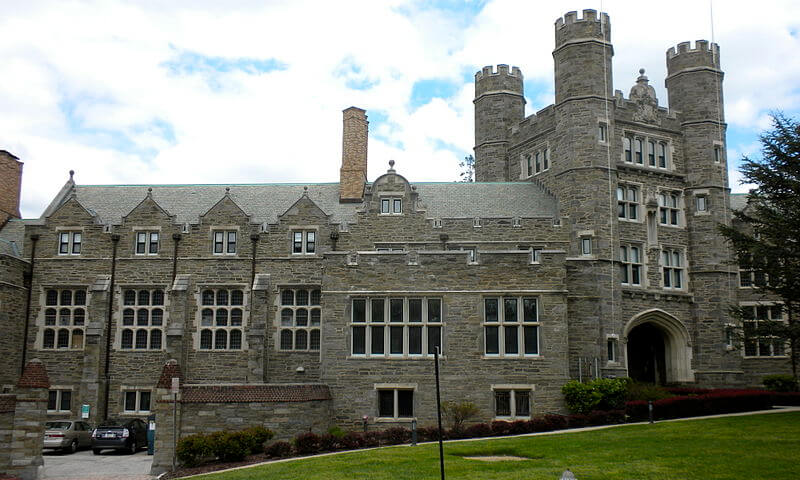 With a beautiful, sprawling campus that could make any artist's heart beat faster, it's no wonder that the notable alumnae include poets H.D. and Marianne Moore. This Seven Sister School offers many clubs that aim to examine and promote feminist ideals academically and socially. A few include She's the First, a national coalition that promotes education for girls in third world countries and Fem-Co, an on campus group that works to advocate for the acceptance of feminist ideals. Between the proximity to the city and the number of on-campus opportunities like the Women in Public Service Institute, a two-week program for women leaders from countries that have experienced conflict or the HERS Institute summer program, a two-week residential program that helps students learn to lead, you'll find more than enough to fill your time here.
Click here to find out why Bryn Mawr's campus is just as beautiful as these women leaders are inside and out.
5. Smith College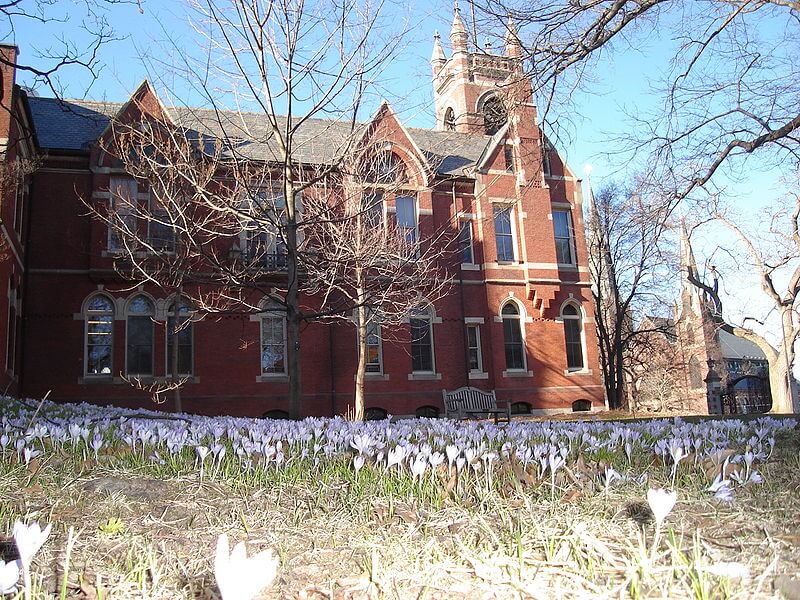 Smith is known as the "feminist college." This college includes brag-worthy alumnae like Betty Friedan, author of The Feminist Mystique, and Gloria Steinem, one of the leaders of the Second Wave feminist movement. Beyond that, Smith hosts the Women's Leadership Conference, an annual two-day conference filled with workshops for women to learn, network and grow. Smith also started a campaign known as Women for the World, which aims to make a Smith education accessible to all who seek it by granting scholarships and financial aid for women students from around the world, providing resources to help these students and creating partnerships and programs to help women students grow. Smith also offers an Executive Education for Women program with the goal of improving leadership skills "from a 360-perspective." This teaches young women how to empower each other, engage with corporate leaders and tackle obstacles within workplace culture and policies.
4. Sarah Lawrence College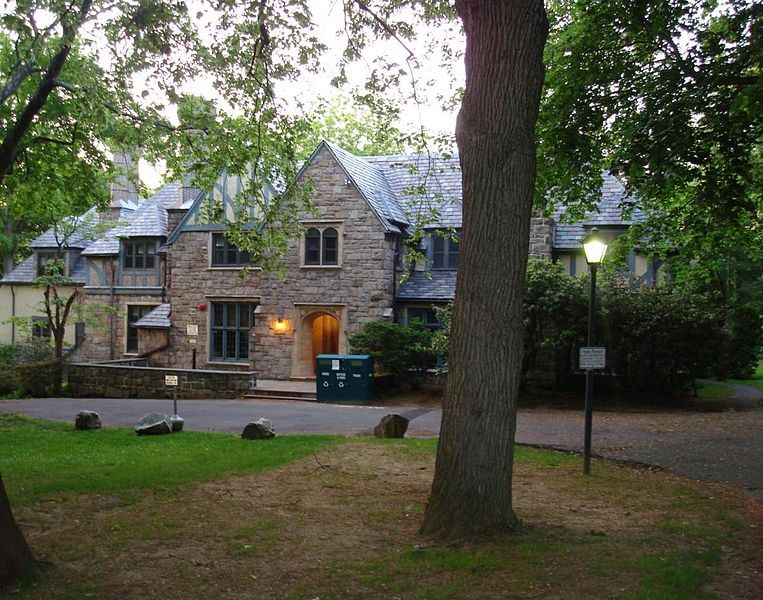 "Funky" describes Sarah Lawrence in one word. But even that doesn't begin to describe the campus culture. In upstate New York, Sarah Lawrence is home to alumnae actress Carrie Fisher, AKA Princess Leia, and author Alice Walker, most known for The Color Purple. It boasts a history of six female presidents presiding for most of the college's history, as well as clubs like STEMming Women, a support network for women in STEM fields. "Sarah Lawrence really empowers women to be activists because it's a very 'social-change' oriented school," said rising junior Kayla Bashe. "The vibe of the student body and school environment is really geared towards advocacy, so even if you're not super active in whatever movement, you're bound to find something at SLC that inspires you to get involved."
3. Chatham University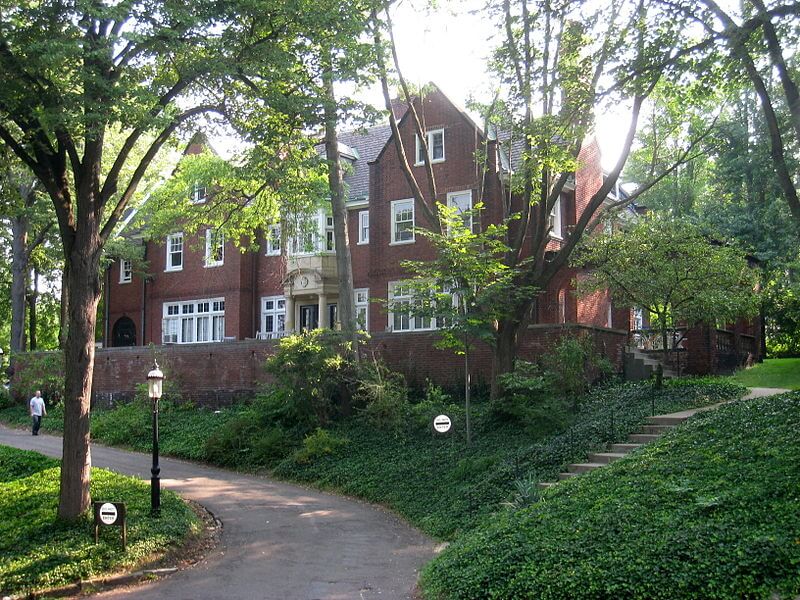 Did you know Chatham is 81 percent women? In fact, it first admitted men in 2014. Chatham encourages students to understand gender studies, pursue advocacy and fight misogyny. Every student must take classes in the area of women's studies. Other subject areas introduce feminist ideas into their curriculum. Chatham alumnae go on to do incredible things – the most famous being Rachel Carson, author of expose Silent Spring, and Muriel Bowser, the current mayor of Washington D.C. Female empowerment permeates every part of campus—especially the Women's Institute—which sponsors Gender Studies classes, a Women's Leadership LLC, and plenty of events like film screenings, lectures and community projects.
2. Mount Holyoke College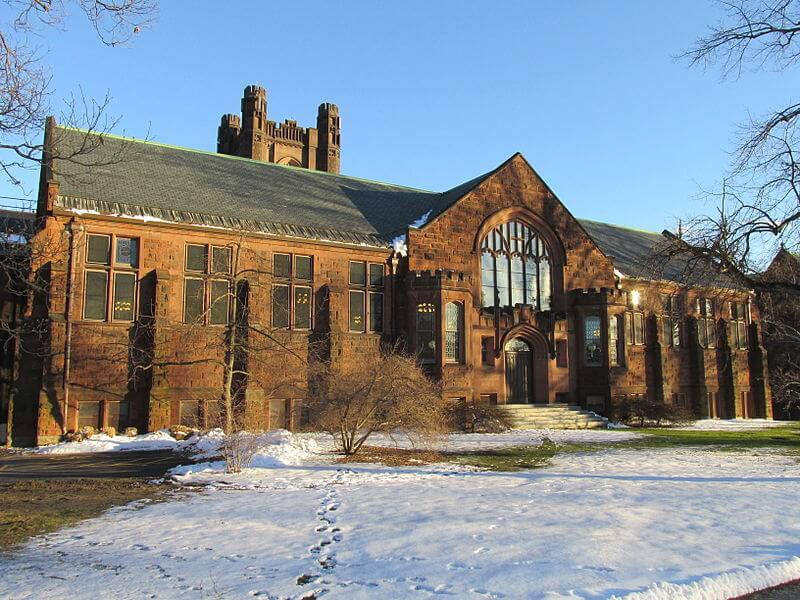 You might know this school as the first all-women school, which encouraged other schools to begin admitting women. Mount Holyoke hosts initiatives such as Women's Education Worldwide, camps like Girls Leadership and conferences such as Take the Lead! to encourage young girls to become leaders and attend the school. "Mount Holyoke is a place that encourages female empowerment, but realizes not all of its students are female; we have a very inclusive trans-policy, which myself and others are really proud of," said junior Emmy Biddle. "The school tries to highlight women and trans people of color by inviting them as speakers and trying to increase the diversity of our faculty." Beyond that, revolutionary alumnae include Florence Wald, the "mother of the American hospice movement," and Gloria Johnson, prominent in the Second Wave feminist movement, whose presence and power as a both a leader and a Black woman made her an inspiration to many.
1. Wellesley College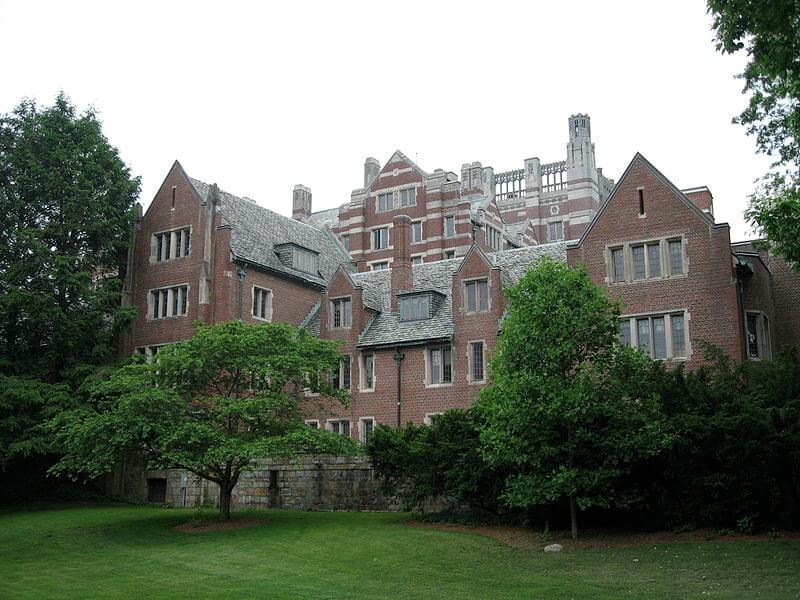 Feel unprepared for the workforce? Wellesley's HERS Summer Institutes and the Leadership Development Program aim to teach teens and college women skills they need to rise to the top in the workforce. Yet another one of the Seven Sisters, #powerfulwomenleader alumni include Soong Mei-ling, Madeline Albright and Hillary Clinton. Wellesley Women in Business, one of their main clubs that works to promote leadership, teaches women about different industries, gives them the tools they need to succeed and helps them navigate yet another male-dominated field, as well as the world at large. Wellesley's "This is the Place Campaign," aims to help women help the world. The college's tagline sums up what the entire world needs to say: "When you support women, you move the world forward."
For more college rankings, check out:
The 10 Most Powerful College Alumni Networks
Top 10 Colleges For Political Activists
Top 10 Schools for History Buffs