College is the time for woke students to be unapologetically politically active. Embrace your inner Elizabeth Warren or Anderson Cooper during these four years, then go make a difference. These 10 colleges help you change the world one semester at a time with countless student orgs, innovative majors and insanely impressive alumni connections.
Check out the 10 most politically active colleges nationwide.
10. United States Naval Academy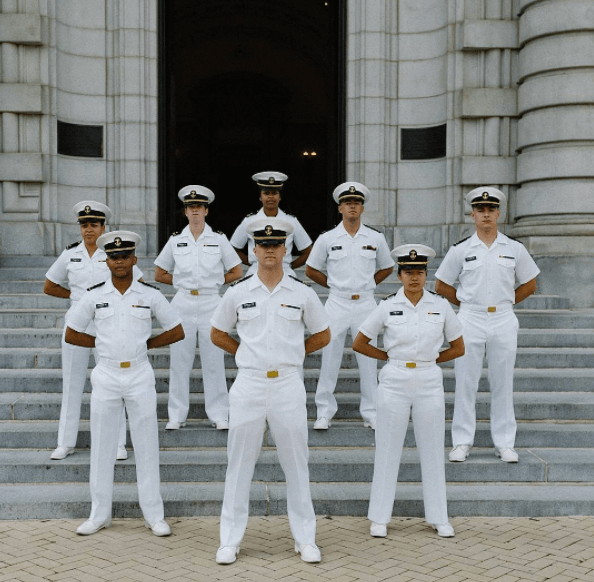 The Naval Academy will prepare you for military service and a career in government. Famous alumni include former U.S. President Jimmy Carter, Senator John McCain and former Secretary of Navy James Webb. Political science midshipmen take classes in international relations, public policy, political theory, political behavior or American politics and law. They also study a foreign language and complete a research paper in freshman year. Talk about getting a head start. Students will also nudge shoulders with other servicemen and government officials at the Naval Academy's Foreign Affairs Conference and field trips to the White House, CIA, Supreme Court, Capital Hill or C-SPAN.
9. Bennington College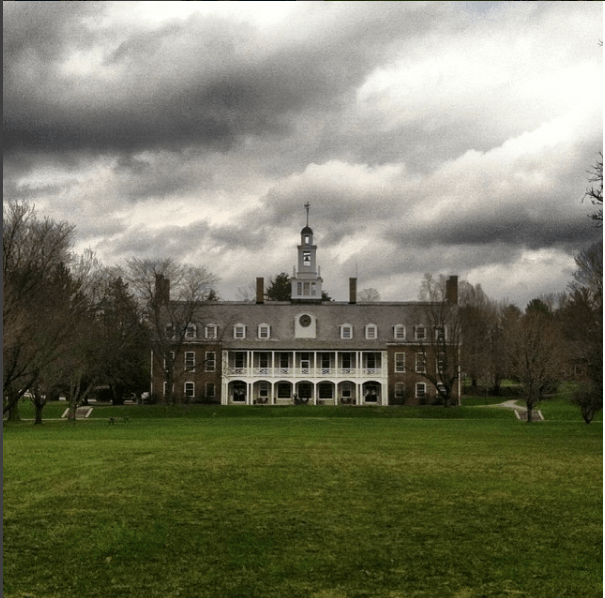 A non-traditional college for the non-traditional activist. Bennington students don't declare a major; they develop a plan catered to their interest. That means they can study advancement of public action, social practices in art or society or culture and thought. So when they want to change the world, they have the knowledge and resources to do it. Recent grad Roi Ankori-Karlinsky started the Bennington College Incarceration Taskforce. "We…interviewed and talked to as many people involved (people in prison, advocates, DOC staff, politicians, etc.) to get a good sense of why and how polices are being enacted," Ankori-Karlinksy said. "We took all that information, found policies from other states or programs that both reduced incarceration and recidivism and started advocating."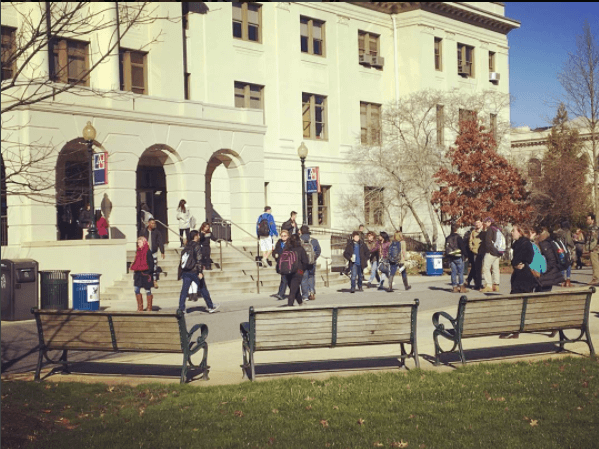 The D.C. community lives and breathes political activism. American University students feel that and put it to action in the classroom. Sophomore Mikaela Williams combined everything into one interdisciplinary major, CLEG (Communications, Legal Studies, Economics and Government). "It's designed to give you a more well-rounded political science-type degree," Williams said. The flexibility lets you change your coursework to reflect your changing attitudes. "When I first came to AU, I thought I wanted to take it on a more government/political science route, but since being here I've decided that I want to take it on a more business and communications side of my major which is really cool." Since the university is near Embassy Row, students can easily intern in an embassy and even eventually work in one. Just ask many of the AU alumni who now are ambassadors.
7. University of Chicago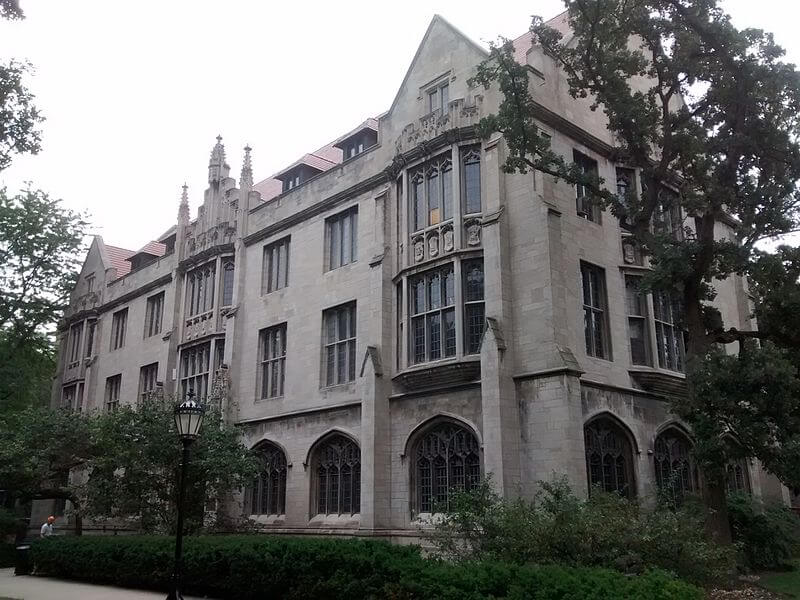 Feel the Bern with other UChicago students. Alma mater of Senator Bernie Sanders, former FBI Director James Comey and former Obama Senior Advisor David Axelrod, UChicago provides never ending opportunities for students interested in politics and activism. Study global studies, human rights, law, political science and social service administration. Or pursue joint degrees in Computational Analysis and Public Policy, International Relations or Public Policy Studies. You'll have a hard time narrowing down your passions and choosing one major. Join the university's 20+ political student organizations, like the Chicago Justice Initiative and Partnership for Advancement of Refugee Rights and International Social Welfare (which works with Syrian refugees in the Chicago-area). Or express your opinion through the Gordian Knot, a political and cultural student publication.
6. Columbia University
Time to rise up and change the world. Columbia University, home of Alexander Hamilton, Barack Obama and Ruth Bader Ginsburg, has a strong love for activism. "Columbia's basically known for being the 'protest anything and everything' school in the Ivy League world," sophomore Juan Jose Gonzalez said. Gonzalez, who participated at an Ivy League-wide Latinx Conference, loves joining the multiple political events on campus. "I see students becoming really passionate about what they believe in, and fighting for the things they believe will make this campus (and beyond) as united as it can be," Gonzalez said. As if that's not enough, students can take classes focused on topics such as human rights and humanitarian policy, political science or international affairs.
5. Yale University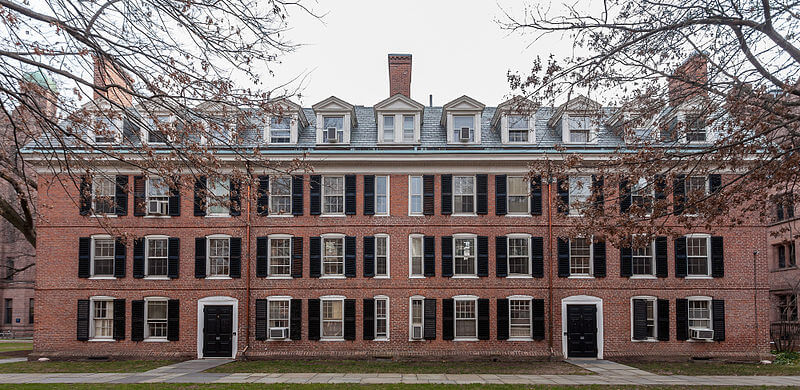 Let's start with some name-dropping: Presidents Bill Clinton and Gerald Ford, Supreme Court Justices Clarence Thomas and Sonia Sotomayor, former Secretary of State John Kerry, former First Lady Hilary Clinton. Want your name to end up alongside theirs one day? Then take advantage of all Yale has to offer. Politically active students can major in Ethics, Politics and Economics, or in Political Science. Besides that, the university's career center offers fellowships for women in government, community service and international affairs so students can intern during the year. Plus, there's student orgs for every part of the political spectrum. Whether you're a Democrat, Independent, Conservative or even a Federalist (like non-stop Alexander Hamilton), you'll feel at home at Yale.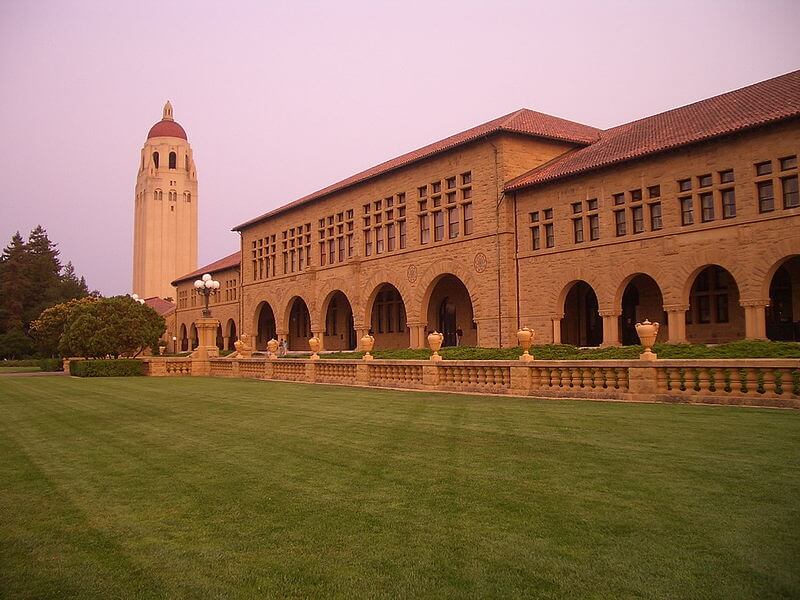 How does interning at the World Bank, the Department of Justice, the White House or Capitol Hill sound? Political science majors can participate in the Stanford in Washington Program, which gives students the chance to intern at those places. These students also participate in seminars about anything from criminal justice policy to politics and the press. "We definitely have a focus on academics, but student groups offer so many different ways to explore new experiences," freshman Mike Solorio said. "Many activist student groups draw motivation from the political climate. They organize events like marches or sit-ins to demonstrate their presence." Famous alum include Chelsea Clinton, former Supreme Court Justice Sandra Day O'Connor, Senator Cory Booker and political pundit Rachel Maddow.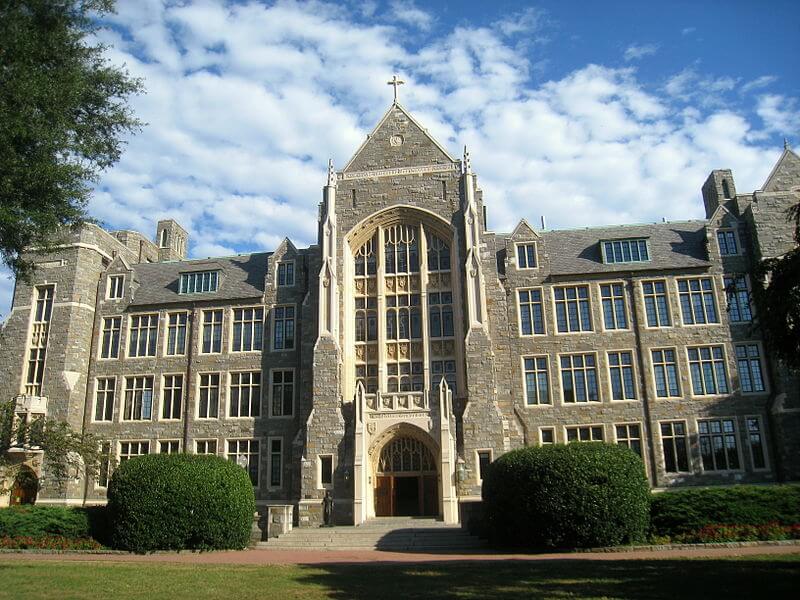 Georgetown goes deeper than plain old political science. The university offers majors in Foreign Service, Government and Political Economy. Or get involved in more than 15 political student orgs, like Amnesty International, Speechwriting Advocacy Group and Women in Public Policy Initiative. And for #inspiration, students can listen to the university's HIPPSter Series. The series features alumni working in politics and public service. Georgetown recently hosted Hoya Jonathan Burks, the current chief of staff to Paul Ryan, to discuss Congress in the era of Trump. You'll want to make connections like this while at Georgetown.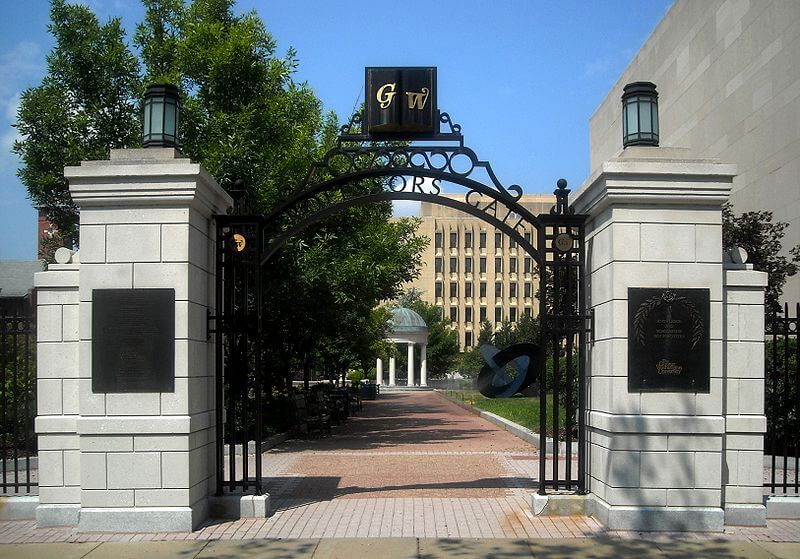 Spread throughout D.C., this university is a Metro ride away from places like Capitol Hill, the White House, the Department of State and the World Bank. That makes juggling your classes and an internship that much easier. Students can major in political science and specialize in public policy, or study at the renowned Elliot School of International Affairs. Talk about options. The School of Media and Public Affairs also offers a famous Political Communications major for those interested in journalism and politics. "I love going to GW because of all the amazing opportunities to hear politicians speak on or near campus," said sophomore Kara Zupkus, who is a member of conservative student group Young America's Foundation. Recent visitors include CNN's Anderson Cooper, CNN's Dana Bash (a GWU alum), Senator Bernie Sanders, Supreme Court Justice Ruth Bader Ginsburg and White House Press Secretary Sean Spicer.
1. Harvard University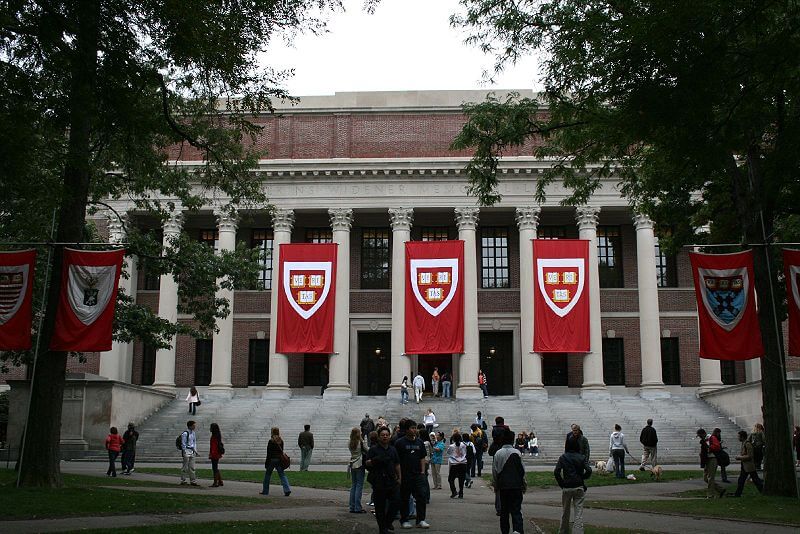 Student activism goes beyond the U.S. at Harvard—it's worldwide. Politically active students participate in over 20 domestic and international political student organizations, like Act on a Dream (immigration reform), the Foundation for International Medical Relief of Children or the Environmental Action Committee. Even cooler? You'll probably recognize many of Harvard's famous political alumni: Presidents John Adams, Theodore Roosevelt, George W. Bush, John F. Kennedy and Barack Obama, and former Supreme Court Justice Antonin Scalia. The list literally never ends. Even undergrads can see their name printed in an academic political journal. You'll probably find it harder to not change the world at Harvard. Besides that, they hold panel discussions and lectures with faculty and guest speakers related to social activism, climate change, journalism and media in politics and immigration.