Looking for the perfect show to satisfy your brain's desire for mindless entertainment? When Netflix lets you down, you can always turn to Hulu Originals—the less evident choice for shows under Netflix's reign but equally as impressive and entertaining. Horrors, comedies, commentaries, and documentaries, Hulu has been pumping out originals for every kind of prospective viewer.
Check out these 15 Hulu originals guaranteed to have you hooked all summer long.
1. The Path
The Path delves into the workings of a cult by focusing on a family at the center of it. "It's super interesting kind of like a thriller," said Justyna Jezierski, a fanatic of horror and hair-raisers. With each episode, you are pulled further into the beliefs of Meyerism—the fictional religion of the cult—and the struggles of each character. The Path gives viewers a look into the strange and unique lifestyle of the characters while also providing an intense psychological study. Is faith the key to happiness or is there more in the world to equate happiness to?
2. The Handmaid's Tale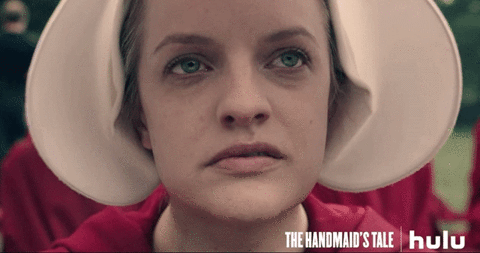 Hulu has successfully taken on the challenge of adapting Margaret Atwood's award-winning novel, The Handmaid's Tale. Set in a near future dystopia where the birth rates throughout the world have dropped significantly, a totalitarian group takes over the U.S. government. The group completely reforms the land of the free by making it anything but. Women are persecuted based on their sexual orientation, fertility, and compliance with the new belief system of society. The women are then subjected to a harsh patriarchal rule in which men determine their lives and reproductive rights. The show primarily tracks Offred, a handmaid who serves one of the high-up patriarchy figures, Fred. The show flashes between the past and the present of Offred's life as she tries to reclaim the life she once led while resisting the one the government forced her into.
3. Shrill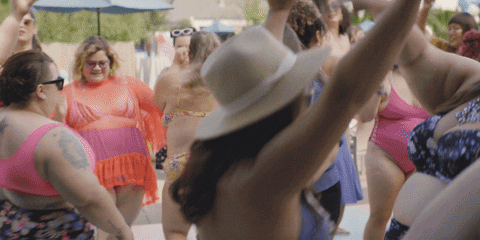 Starring Aidy Bryant, beloved on Saturday Night Live as Annie Easton, Shrill is not only a comedy but a commentary on body shaming. As an overweight woman, Annie loves her body, but the rest of the world doesn't see it that way. While juggling her journalism career, boyfriends, her parents and her boss, Annie sets out to show the world that she is just as good as everyone else despite her size.
4. The Act
The Act brings to life the haunting true crime story about the toxic relationship between mother, Dee Dee, and daughter, Gypsy. From the outside, Dee Dee may seem like a sweet, loving mother who cares only about her sick daughter's well being, but within lies something horribly sinister. "I've never been truly creeped out by a TV show as much as this one," Florida State University student Taylor Belusic said. "Before the season was halfway done, it [had] gotten to a point where I had to promise myself not to watch it alone at night anymore. You go from rooting for Gypsy Rose at the beginning of an episode to absolutely hating her, but also feeling bad for what she's going through." Trying to break free from her mother's overbearing grip on her life, Gypsy uncovers the ugly secrets and even uglier truths about her mother.
5. All That We Destroy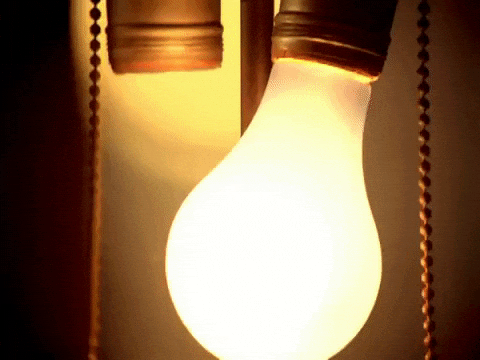 A movie in Hulu's Into the Dark horror series, All That We Destroy mingles with the scientific. In fear that her son is a serial killer, a geneticist creates clones for him to kill in an attempt to find a cure for his psychopathic nature. But when is cloning ever a good thing in a horror movie? It's not. This twisted installation in Hulu's original series proves a mother's love can be as strong as her son's killer urges, but maybe a clone's will to live is equally as strong.
6. Castle Rock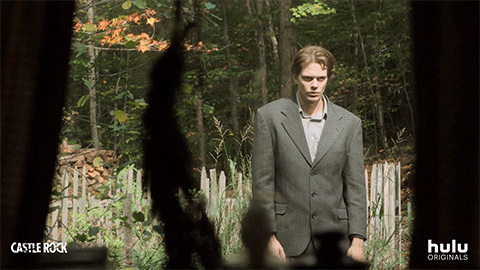 Castle Rock may seem like a familiar title. Why? Because Stephen King incorporates the fictional Maine town into a number of works in his literary career such as Cujo, IT and The Shawshank Redemption. This reference is no coincidence. This psychological-horror show weaves together themes, characters and motifs of King's most iconic stories to create an original thriller series set in the King universe. With a strong focus on its characters, frightful scares and layered story-telling, fans of dark, thrilling tales must watch.
7. Future Man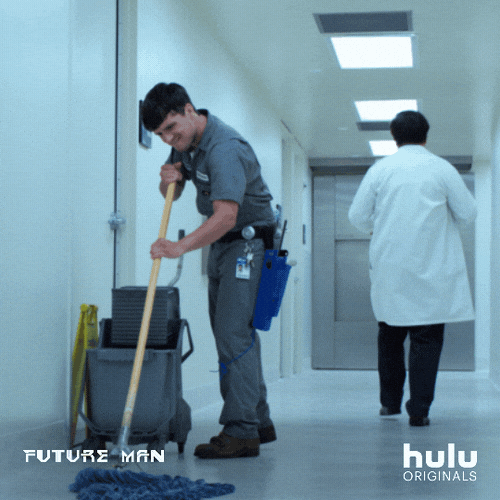 Think Hitchhiker's Guide to the Galaxy meets time travel meets prevention of the apocalypse meets Josh Hutcherson. Future Man is a fairly new series to Hulu about a janitor (Hutcherson) who doubles as a skilled gamer. Because of his video game knowledge, time travelers visit Hutcherson in hope to recruit him in an effort to prevent humanity's demise. In an odd series of quests through time, space and comedic relief, Future Man will have even those wary of science fiction as fans. Plus, who doesn't love Josh Hutcherson?
8. Freakish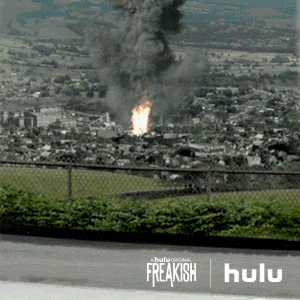 Remember in like elementary school when you and your friends would have the secret wish to have a sleepover at the school? For some reason, the idea, being so unattainable, fueled the desire. That's kind of like Freakish, except the group of students in the show get trapped in their high school after the town's power plant explodes and turns a bunch of people into mutant, zombie-eqsue, predatory freaks. The high school becomes the only barrier of survival between the students and the freaks.
9. Light as a Feather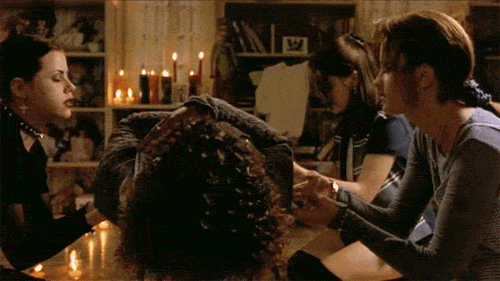 You probably remember playing the "light as a feather stiff as a board" game at sleepovers in middle school, or you remember being too afraid to even try. This Hulu Original plays on those fears. On Halloween, a group of popular high school girls invite the shy new girl, Violet, to hang out with them at the cemetery—which already screams bad idea. To make things creepier, Violet insists on playing a twisted version of "light as a feather, stiff as a board." As each girl is levitated by the others in the group, they recite an elaborate story about how the girl will die. It's all fun and games until one of the girls dies exactly as predicted. Light as a Feather shies away from the expected jumps and pop-out scares but instead leans into visceral frights and psychological horrors.
10. Catch-22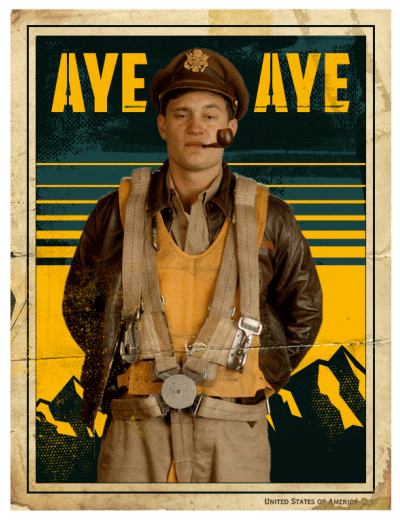 You may have been forced to read Catch-22 by Joseph Heller in high school, but watching Hulu's original production of the novel is more of a delight than a requirement, especially since it stars George Clooney. If you haven't read the book, you can watch the show and pretend like you did. The show sticks Heller's original acclaimed novel by following a squadron of the US air force in Italy during World War II. However, unlike most World War II story adaptations, the enemy of the show's characters isn't the Germans but the military bureaucracy. The series follows the characters as they battle their sanity while complying with the military's orders.
11. UnREAL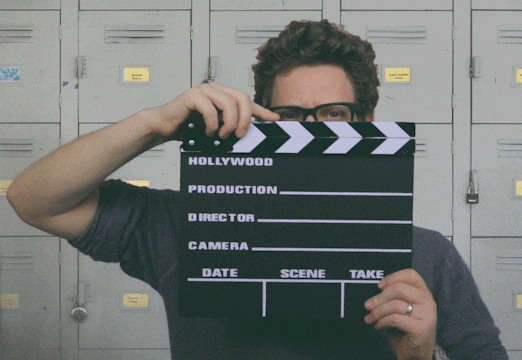 If you've ever wondered about the behind–the–scenes of a reality show, UnREAL might be the show for you. Focusing on the production set of a fictitious reality show, UnREAL gives viewers a glimpse into the makings of hit reality drama shows such as The Bachelor. The primary focus of the show is placed on the young producer of the show. "The main character is extremely dynamic and uses insane manipulation to basically destroy the public's perception of innocent people for ratings on the reality show," said Florida State University alumni Reagan Kelly. While incredibly addictive, the show will leave you wondering what really goes on behind the scenes.
12. Pen15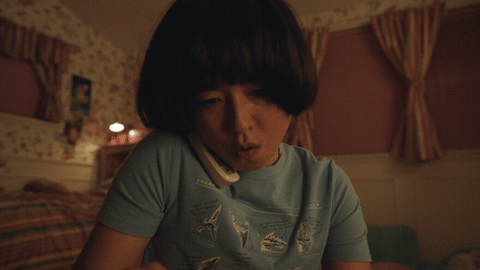 Pen15 will make you extremely uncomfortable at times, but when was middle school ever comfortable? The series introduces you to two girls, Maya and Anna, as they enter middle school during the 2000s. Following their struggles as outcasts at school, their wacky friendship and families, you are immediately sucked into the relatable life of middle school and the nostalgia of the early 2000s.
13. Difficult People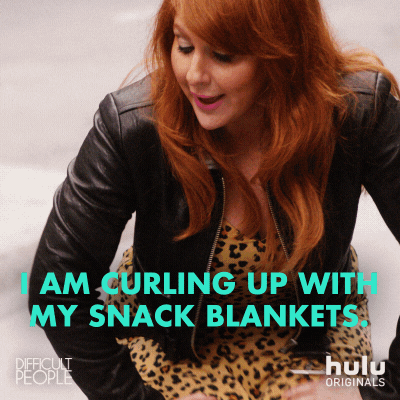 When you mix together the mundane I-hate-everyone humor from Seinfeld with more cynicism and a vibrant cast of comedians, you get Difficult People. Two struggling comedians in New York try and try again to reach their goals but their personalities get in the way. Each episode outlines a new intersecting story between characters. From auditions, holidays, dating and stand-up routines, there isn't a minute without laughs and relatable jokes. If you have a pessimistic sense of humor, this show is the dark comedy you've always wanted.
14. Tiny Shoulders: Rethinking Barbie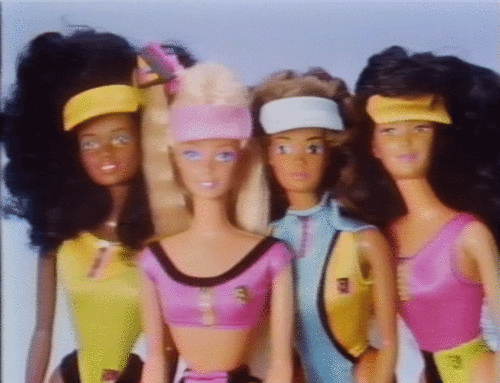 Slender legs, pencil-thin waist, cascading blonde locks, skin-hugging clothes, everything pink. Just a few thoughts when thinking of the stereotypical Barbie doll. However, in her 59 years of existence, Barbie has been and remains an icon. In this Hulu Original documentary, you follow Barbie through her conception to her historical importance in the fight for women's rights. A lot of people don't think too in depth about Barbie. She's a children's toy, why should they? But with a hefty amount of interviews from feminist icons such as Roxane Gay, Peggy Orenstein and Gloria Steinem, it's hard to see Barbie as just a toy.
15. Ramy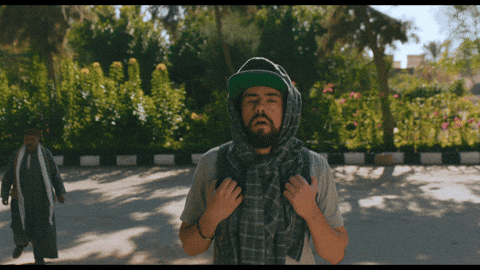 Plenty of shows and movies illuminate various cultures and heritages, but Ramy takes on a more modern perspective with a character trying to find his roots. Ramy, as a first-generation Egyptian-American, tries to find a spiritual balance between his Muslim heritage and his American millennial generation life. The show brings about a new perspective on culture by looking at the challenges of a first-generation American. While insightful, Ramy is equally as hilarious as viewers watch the main character navigate his life and his spiritual journey.