From soggy vegetables to fatty lasagna dinners, college dinning halls hardly feed college students quality food. In addition to all that cholesterol and flavorless food, dining halls definitely increase the risk of seeing last night's hook up. Moral of the story: dining halls really suck. But have no fear, these schools for foodies compensate for dining halls with their on and off campus restaurant selections that offer fresh and local ingredients, healthy options and ethnic dishes.
Top 10 college campuses for serious foodies and food lovers
10. Vanderbilt University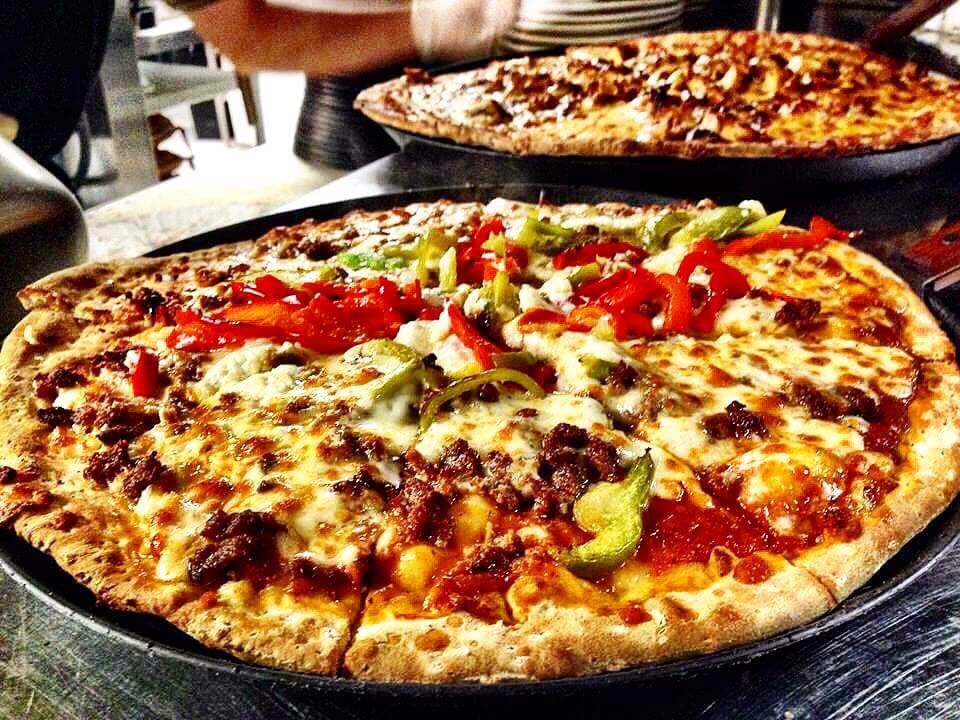 Vanderbilt's selection of restaurants is the only ten I see (can't look much anywhere else because food is everything). The large presence Greek life on campus means lots of parties and lots of drunk munchies and hangover remedies in the form of Pancake Pantry. With early hours and long lines, foodies should fear not because this pantry is fully stocked unlike the one in your apartment. Students, especially those looking for a hangover fix, take solace in Pancake Pantry's prime hours and don't mind waiting in the line. But what is Nashville without some music? Soulshine, a midtown hangout turns up with live music along with hot slices of pizza named after legends like The Marley and The Godfather. Vanderbilt's dining out options provide an ideal complement to their lit downtown and night life scene.
9. Mills College
Even on campus, away from the Bay Area, Mills College is blessed with Café Bon Appétit. The cafe aims to offer a symbiotic relationship between the Earth and the consumer. But here's the twist, this French-titled restaurant ditches the hard to pronounce entrees for global options like chipotle chicken burritos with a tofu substitute and grab-n-go and salads. This on-campus treasure offers every meal of the day with specific emphasis on gluten-free and vegan options. "Mills is all about finding solutions to the boring diet that tends to be delegated to those with diet restrictions. I also think there's a lot more cultural exploration at Mills than there is elsewhere," junior Jasmine Marani said. But one vegan option just isn't enough. Which is why vegans need to head over to Oakland to try Hella Vegan Eats, literally. Hella Vegan Eats will become your new favorite brunch spot and place for one-of-a-kind doughnuts like Thai tea and basil blackberry). Finally, vegans get the resources they deserve!
Related: Top 10 Schools for Vegans
8. University of California Los Angles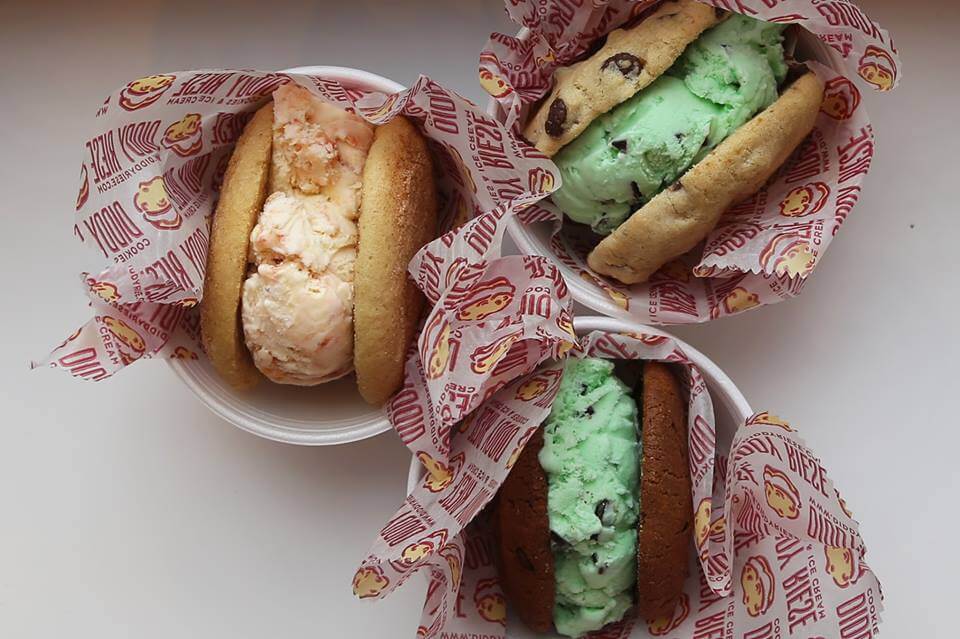 UCLA sits near the top of the nation with their healthy but certainly mouth-watering diverse restaurant selection. Students live in the land of actors, models and athletes after all. The Native Food Cafe, a vegan's haven, and the Greenhouse, an on-campus go-to, allows easy access to clean eating for the perfect Cali bod. In other words, if you want to avoid the freshman fifteen, you're in the right place. "Our food scene is unique in that it offers a rich diversity of ethnic foods, and since LA is full of diverse people, you get to try it straight from the source," Sophomore Sydney Richter said. "Didddy Riese is a good go-to for ice cream and cookie deserts that are affordable. Ramen Yamadaya is my personal favorite for Japanese," Richter said. Though places like In-N-Out satisfy your quick, savory and possibly drunken needs, eat somewhere you might not see again post graduation.
7. Duke University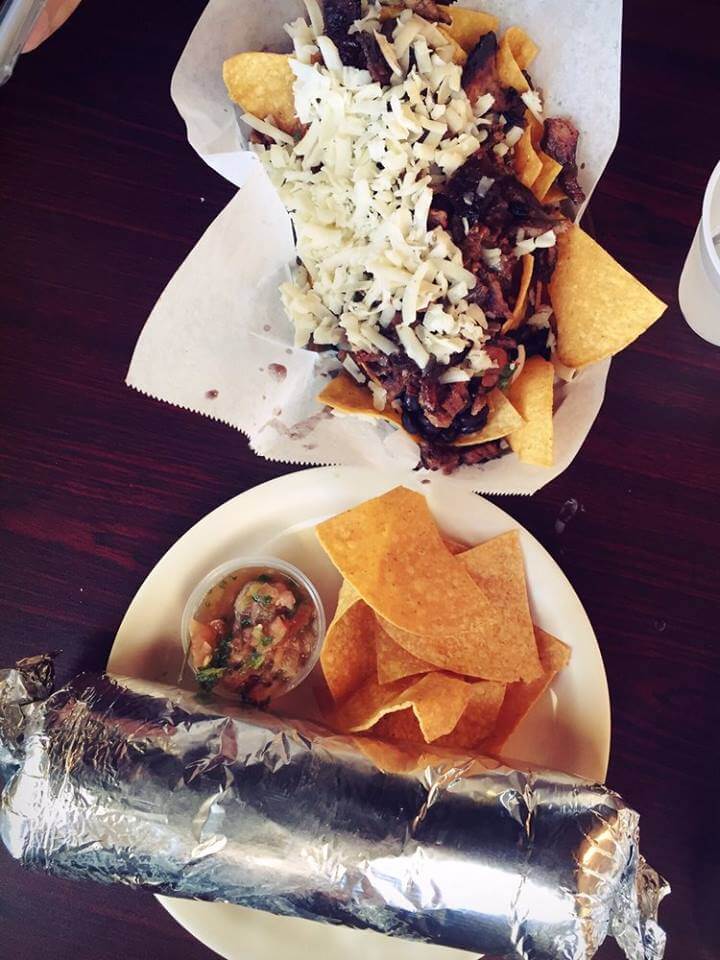 Duke University doesn't just kill the basketball game; the food game is bomb af too. Duke has a very distinct restaurant culture on both sides of campus. Near West campus, Fairview Dining Room offers a fancy venue for special dates and family reunions. West campus also lets game-day fans celebrate wins with Nosh and Enzo's Pizza Co. Nosh entertains that eclectic crowd while Enzo's Pizza Co. is the extra topping on the perfect tailgate pizza. But West Campus has nothing on East Campus' unique choices and atmospheres at Blu Seafood and Bar, the Mad Hatter's Café and Bake Shop and Cosmic Cantina. Why do people talk so much about Duke basketball? #TeamRestaurants seem to be the real winner.
6. Suffolk University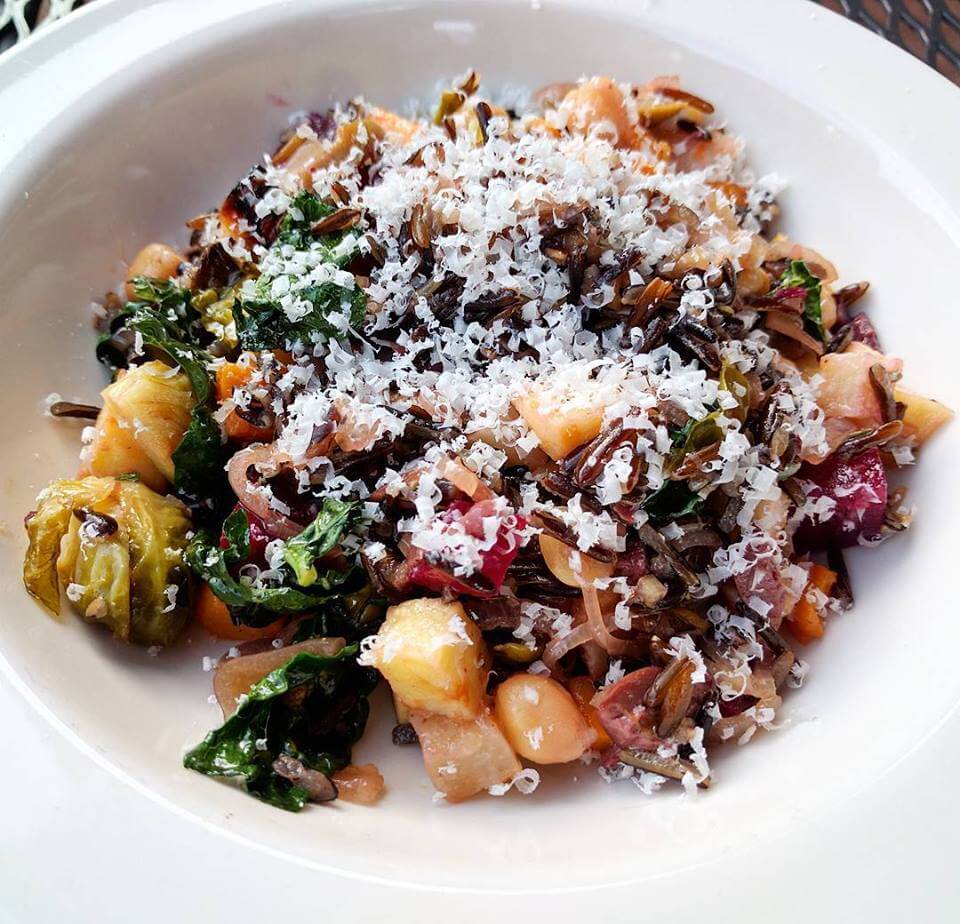 What's better than living in a city with a treasure trove of delicious food in every other building? Absolutely nothing. Unless the food was free; then that's another story. Students at Suffolk have Boston as their open kitchen. Although it's a hike (Boston is called the Walking City for a reason), Picco is a go-to for students craving homemade, fresh and crispy pizza and funky desserts. Binging Ben & Jerry's is so yesterday. In attempts to #adult, try the "Adult" Ice Cream Soda—raspberry Belgian Lambic poured over vanilla ice cream. And who needs to leave the house when Picco delivers, too? Closer to campus, The Tip Tap Room provides foodies with exotic meat, like boar and swordfish, and the Daily Catch provides a hole-in-the-wall experience with homey seafood vibes served right in the pan; are you brave enough to try the squid ink black pasta alfredo with scallops?
5. Occidental College
Only a 15-minute drive from Los Angeles, Occidental College makes a name for itself amongst other top California colleges with its cheap and locally diverse foods. Four Café offers the dedicated health-conscious a delicious sanctuary just minutes from campus. With fresh ingredients, dairy-free options and vegan recipes, Four Cafe dedicates themselves to mixing-up their delicious soups and desserts according to each season. Ever had carrot ginger soup? College is the time to try new things, right? Or stick to comfort food like mac-and-cheese from Max City BBQ. Not into bbq? Elsa's Bakery will brew you up a cozy coffee and sweet pan ducle to get you through finals. Fun fact: Occidental College is such a school for foodies that modern food trucks first gained popularity around the campus.
Plus, you can feast your eyes on their beautiful campus.
4. Virginia Tech
Real Hookies know Blacksburgh for more than just football and its epic party scene. In fact, Virginia Tech has the ultimate trifecta: sports, booze and grub. "Many of the restaurants downtown play a large role in the party scene. Top of the Stairs (TOTS) is definitely the most iconic but is one of many such as Hokie House and Champs," senior Olivia White said. TOTS provides the perfect drunk munchies and atmosphere for a Saturday afternoon not watching football. VT even caters to health nuts with hangovers too. "Gillie's is a vegetarian restaurant right off campus and is good enough for anyone's appetite. It's also known for their breakfast menu," White said. Sounds like a perfect healthy hangover cure.
3. UMass Amherst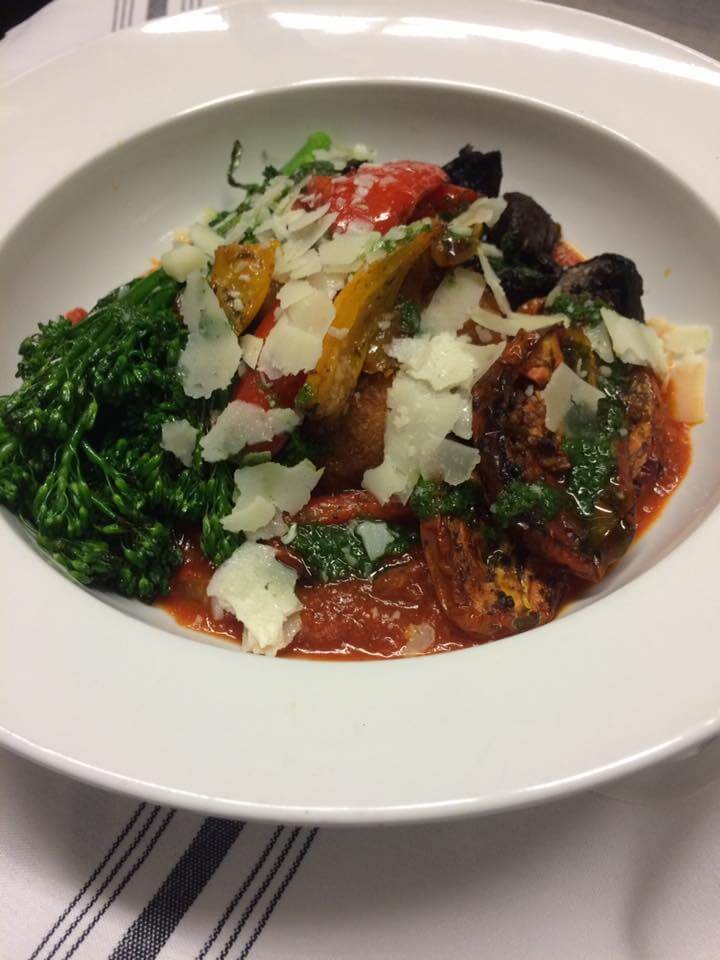 Raise your hand if you've ever felt personally victimized by dining hall food. UMass Amherst can easily fix that. Locality, diverse options and downtown presence all create the ultimate grubbing environment. Instead of taking another Tinder date to Olive Garden (although who can resist those breadsticks?), try Osteria Vespa. The Mediterranean and Italian vibe are anything but basic. If you don't order the homemade meatballs with their fresh tomato sauce did you even go to an Italian place? Or mix it up with the beet salad and shrimp risotto. What better way to channel your inner Dwight Schrute than with a beet dish?
2. Seattle University
Seattle University has aroma more pleasant than walking into your Grandma's kitchen. Okay, maybe not that pleasant. "The unique part about Seattle's food scene is the diversity of foods in just a square block," junior Jason Twaddle said. The Capitol Hill restaurant cooks up Middle Eastern, Italian, French cuisine and American staples, so you can taste the entire world in one just one city. And cross the streets with caution as you follow the sweet aroma of Niche Gluten Free Café &Bakery. We don't want anyone walking into oncoming traffic for some less than glutinous muffins. "My go-to place next to Seattle University would have to be Nate's Wings and Waffles," Twaddle said. Wings and waffles? Get my transfer papers ready.
1. Bowdoin College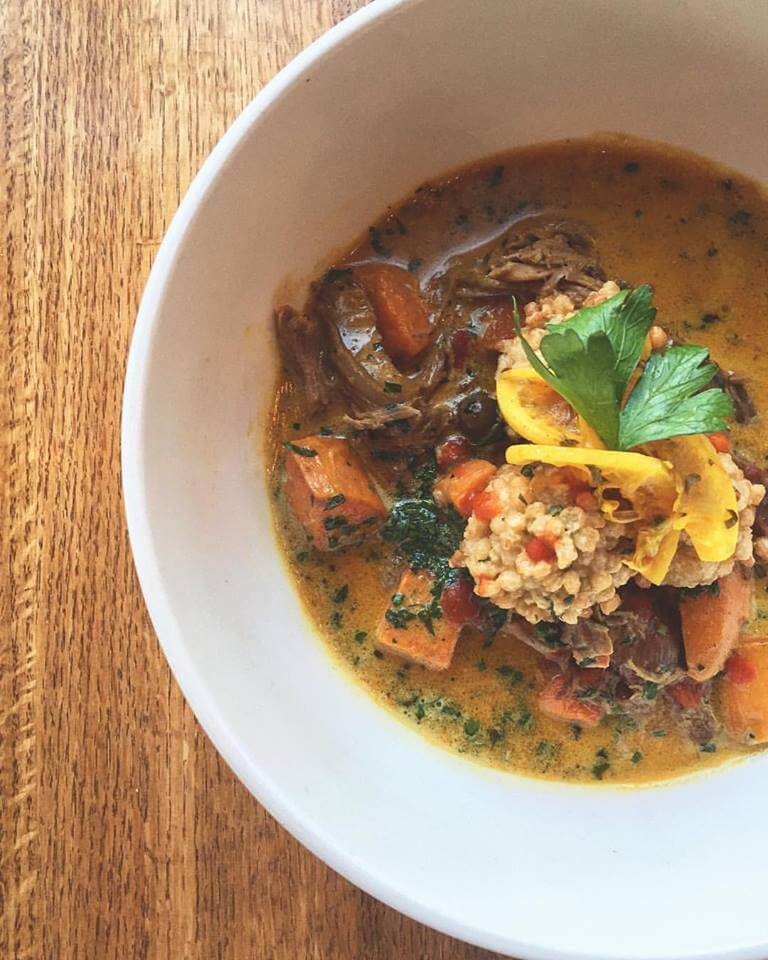 Flying under the radar, Bowdoin College is the place for food snobs and health nuts alike. Before students head over to Main Street, a hustling and bustling street full of Japanese, Thai, Indian, Greek and Mexican restaurants, they can peruse the on-campus organic garden and butcher like they're walking through Trader Joes. "The Bowdoin organic garden is part of what makes our dining the best in the country on so many levels. Students have the chance to work in it themselves and have a direct hand in producing the food we eat," senior Lily Woodward said. Even the laziest students crave food off campus. "I eat out several times a week because Brunswick has so much to offer. My go-to places are Little Tokyo for sushi, Shere Punjab for Indian good and Frontier for a good burger or nachos…The best part is that they're all within walking distance and very affordable for college students," Woodward said. Do you hear that? It's your empty stomach calling you to Bowdoin.