Every year around this time, spring is in bloom, the buildup to finals is beginning, and everyone seems to just want to relax. Luckily, 4/20 comes just in time, but with 4/20 festivities comes one of the most dreaded consequences—the munchies. Some of the lucky ones will still have some leftover Easter candy to munch on, but for the rest, here's a list of the best, from late night CVS staples to more creative cravings.
Not sure what to munch on? You might get a craving after reading about 50 perfect snacks for 4/20.
1. Pizza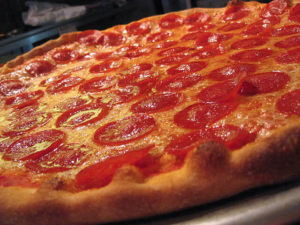 Because PIZZA.
Little bite-sized pizza pillows at approximately the temperature of molten lava.
Heaven… until you bite into them and your mouth burns like hell.
I bet you're sensing a theme here. If we're being honest, though, all Pringles are amazing.
So are all Goldfish. (Except the pretzel ones, those are nasty.)
For when you're desperate. "My inner child stress-craves them all through finals." – Tara Pinto, University of Maryland
7. Cheeseburger Pizza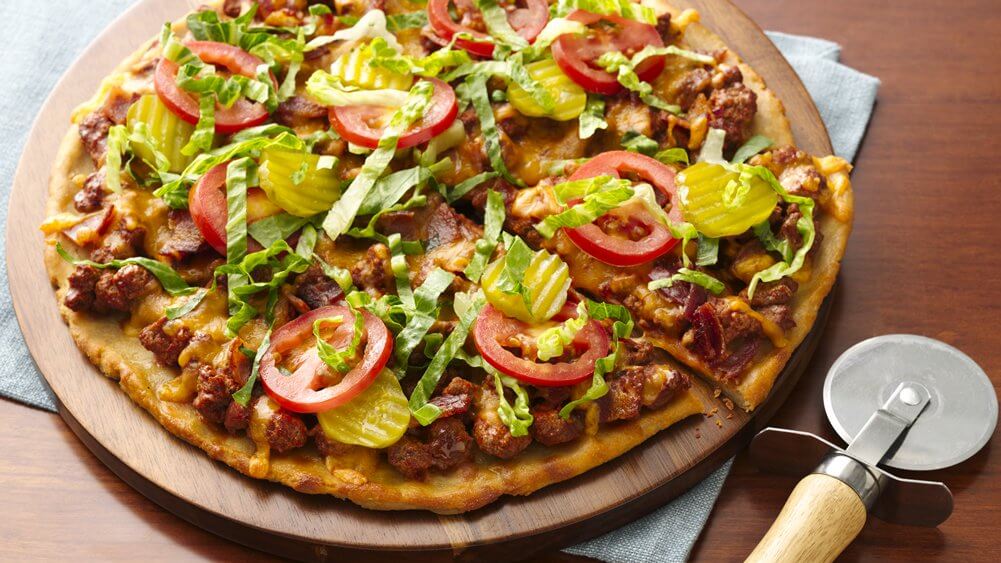 It's a thing, and it's glorious. Kiss your arteries goodbye.
8. Nachos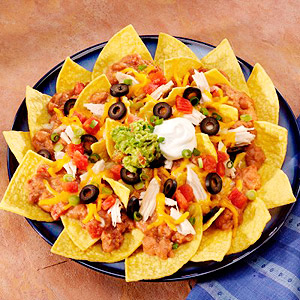 The dining hall version, the Taco Bell version, or even…
9. Ultimate Mac-and-Cheese Nachos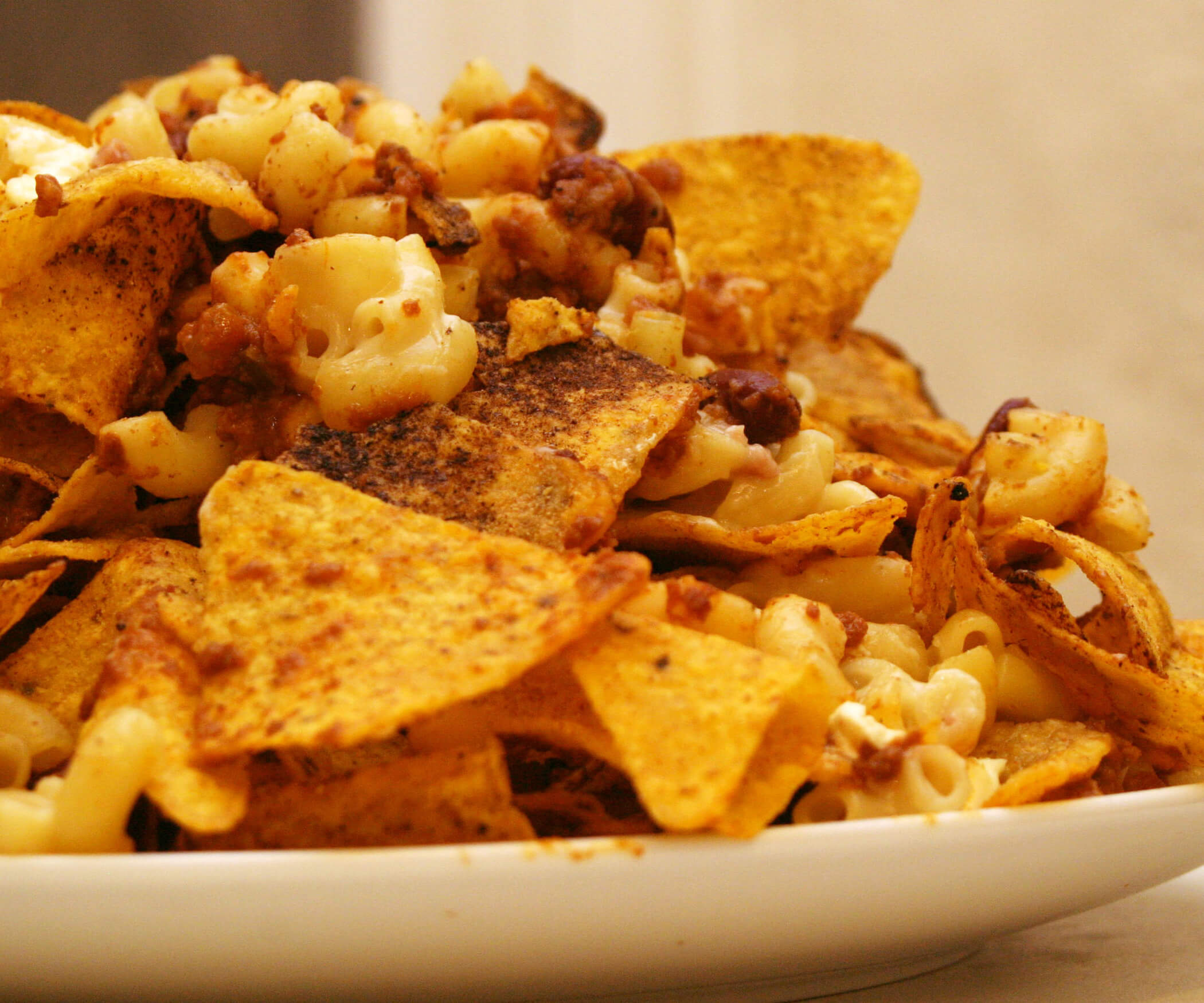 I want to either throw up or eat the whole thing. I might end up doing both.
Everyone's favorite cookie can always be dunked in milk, or elsewhere…
11. Oreos dipped in Nutella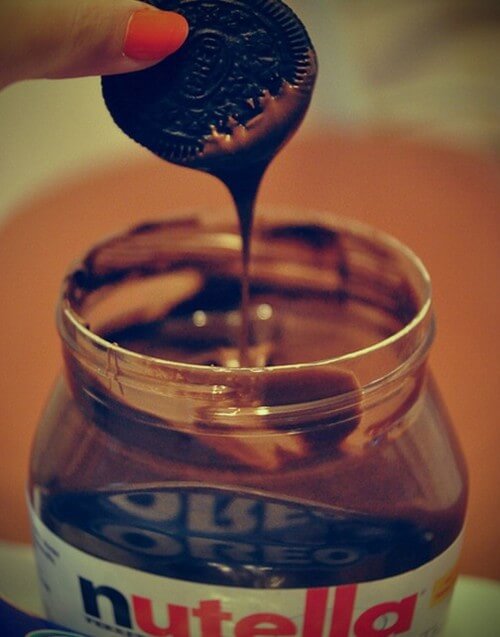 "It's like heaven dipped in extra heaven. These are the snacks God eats." – Sudipta Das, University of Maryland
12. Oreos dipped in Peanut Butter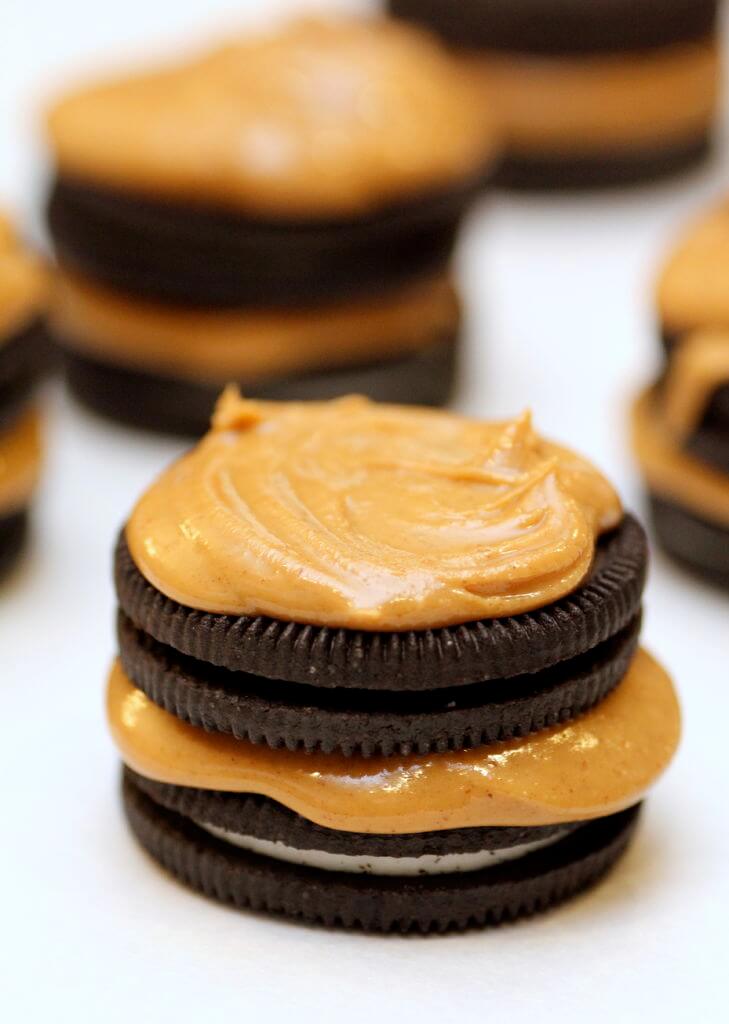 To make up for every calorie you burned at the gym.
For when you're too lazy to dunk (guilty). These are every bit as delicious as you think they are.
Even without the Oreos, these are the bomb-diggity. No brainer.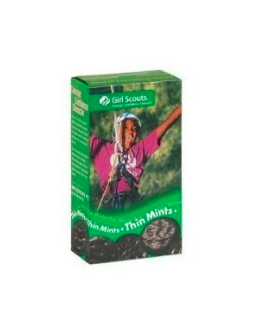 Everyone has their favorite, but Thin Mints straight from the freezer are an out-of-body experience.
16. Breadsticks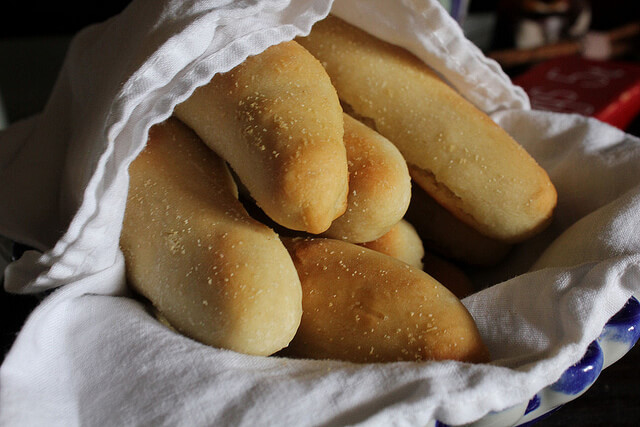 "I just shamelessly drove 15 minutes out to get an order of Olive Garden breadsticks with their Alfredo sauce. Killed all four of them, under record time. SOS." —Laura Durkalec, Florida State University
17. Cheesecake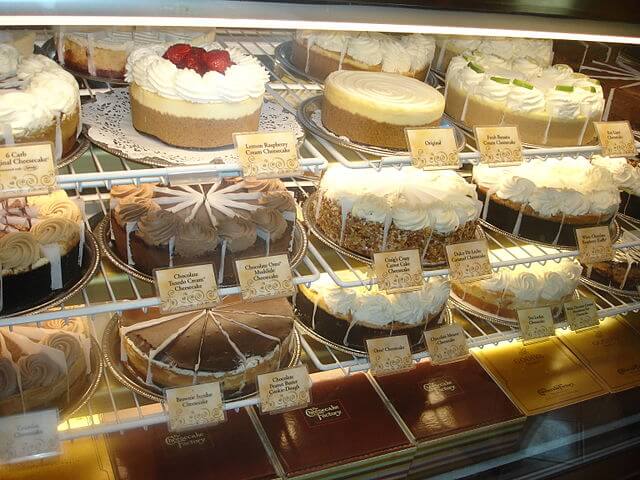 "My friends and I often get crazy cravings for Cheesecake Factory cheesecake and the best part is they have take out… It's caused late night calorie suicide more than once." —Katelin McCabe, University of San Diego
"Pretzel nibbles and peanut butter are the best drunk munchies. I have so many witnesses to back me up on this." —Andrea Fitzgerald, Boston College
19. Burgers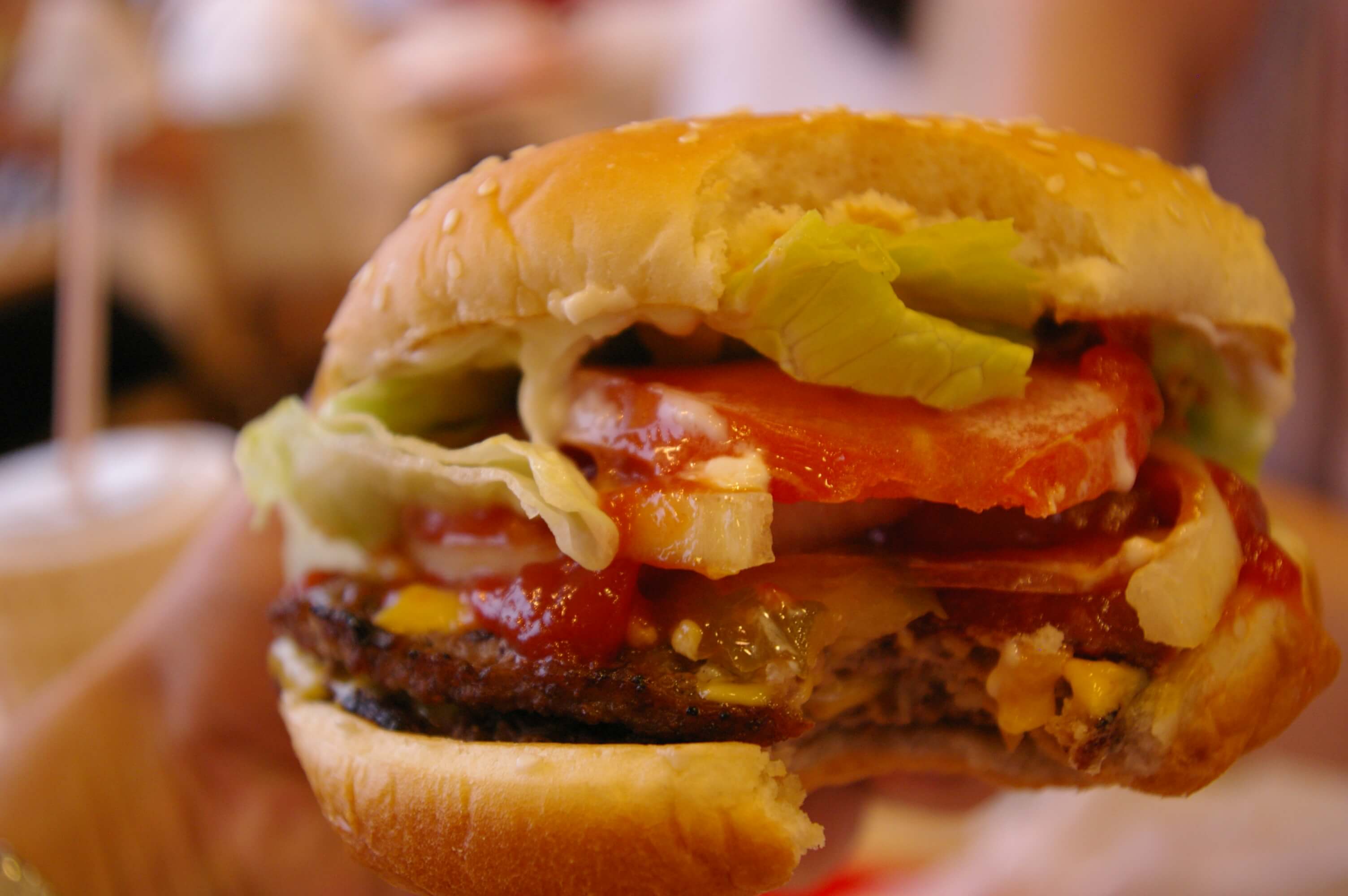 If you can get one (at a dining hall or elsewhere), you're on your way to customized munchie heaven: "My old roommate and I used to eat cheeseburgers topped with pineapple and a fried egg. It was seriously the best… and why I gained five pounds that year." —Kate Mazzotta, Florida State University
You knew this was coming. All the flavors are good, but everyone knows that Nacho Cheese is the best.
For when you care about how it tastes, not about how it's made.

Crunchy, puffed, jalapeno, flamin' hot, or all of them at the same time!
Another no-brainer here. Cherry Garcia and Half Baked are great for, uh, obvious reasons, but you can't go wrong with anything that has caramel or peanut butter, like Karamel Sutra or Phish Food (a personal favorite).
24. Late Night Snack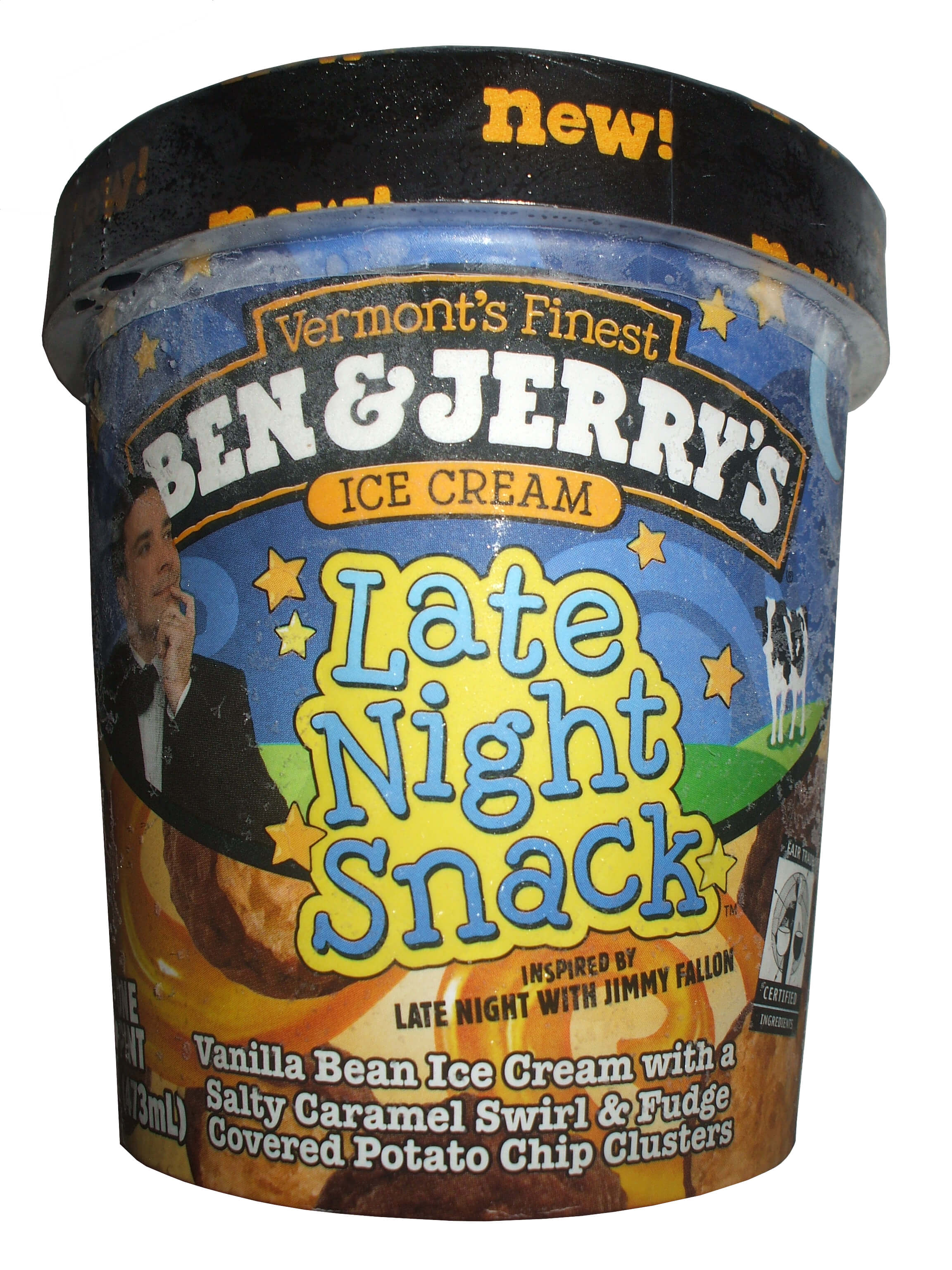 This one gets its own number because it's the epitome of munchie food: Ben & Jerry's vanilla ice cream with a caramel swirl and pieces of chocolate covered potato chips. It's so insane that it doesn't even sound real, but that sh-t is delicious.
25. Chips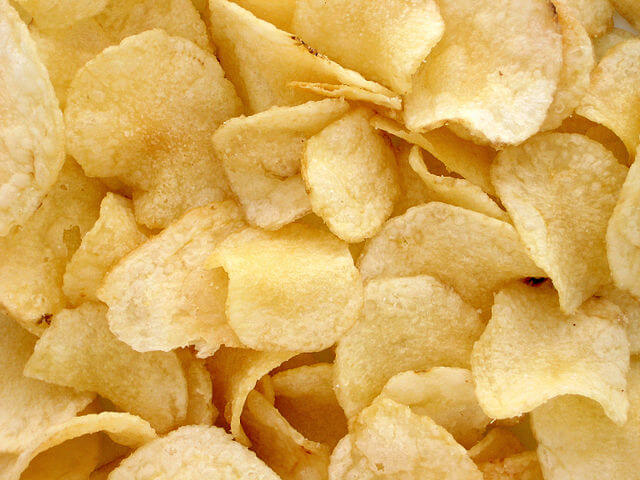 Speaking of potato chips, entire bags of these will be sacrificed on 4/20. Prepare for the slaughter.
When Chipotle is closed and Taco Bell is too far to walk to (*sniffle*), a pre-packaged frozen burrito will hit the spot.
27. Chipotle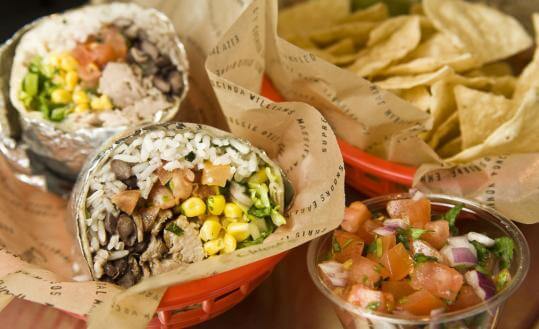 But if Chipotle IS open… "there is nothing better than a three pound burrito that looks roughly the size of a small child." —Katelin McCabe, University of San Diego
28. Cheese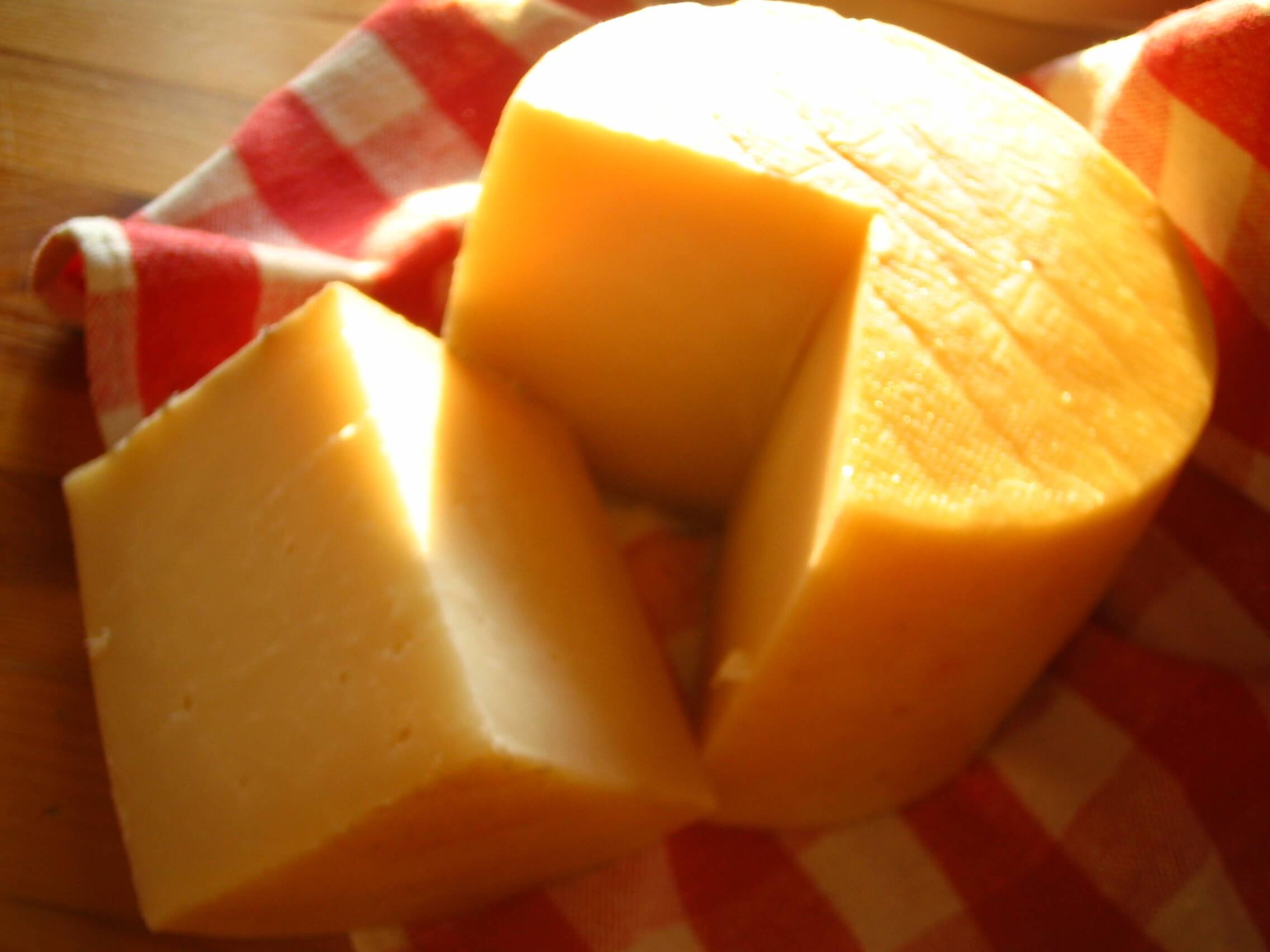 Cheddar, pepper jack, anything you can buy in the form of a brick is great with crackers (or without; no one's judging you, man).
There's literally like a thousand flavors, and you can dip anything in it—pretzels, pita chips, carrot sticks, tortilla chips, spoons…

You know what I'm talking about. Those pink and white sprinkled lunchbox staples. Spoiler alert: they're just as good now as they were 10 years ago.
Wash all these down with another lunchbox throwback. But only Pacific Cooler is worthy. Don't try to pull that Lemonade garbage.
32. Game Fuel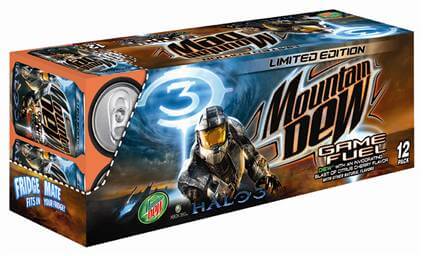 Extra throwback because it's discontinued. *stoners crying in the distance*
One word: texture. Dude… Each bite is like a roller coaster for your mouth.

Microwave is always solid, but real champs (meaning me & my roommate) get air poppers. All about that custom flavor.
35. Chocolate Popcorn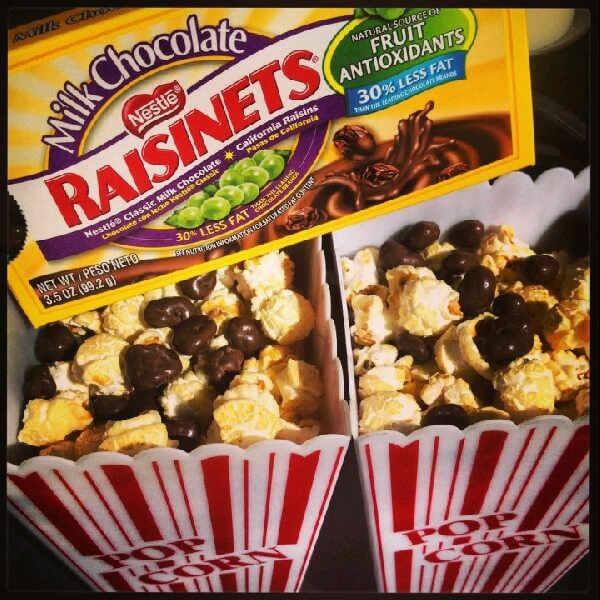 Whaaaa? "Sprinkle Raisinets over popcorn and it's the perfect combo of sweet and salty. Saw it in a movie once and have been doing it ever since." —Paulina Isaac, Temple University
Speaking of popcorn, this stuff is BOMB, and you don't even have to pop it! What a time to be alive!
37. Chinese Delivery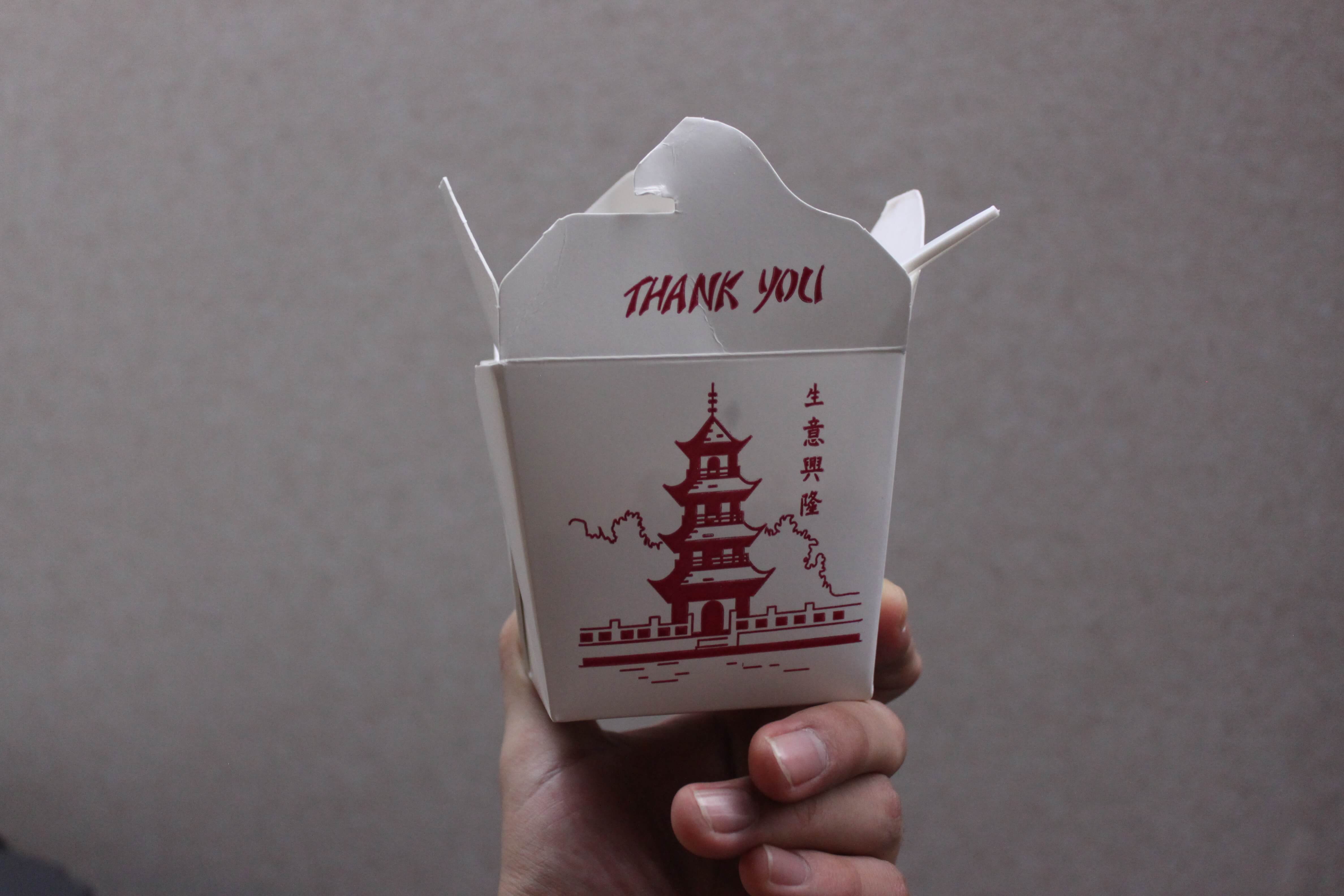 Dumplings, egg rolls, fried rice, oh my god I'm starving.
There's a microwaveable kind, so you don't need a stove, a skillet, or even for it to be breakfast time. You're limitless, man.
39. Crescent Concoctions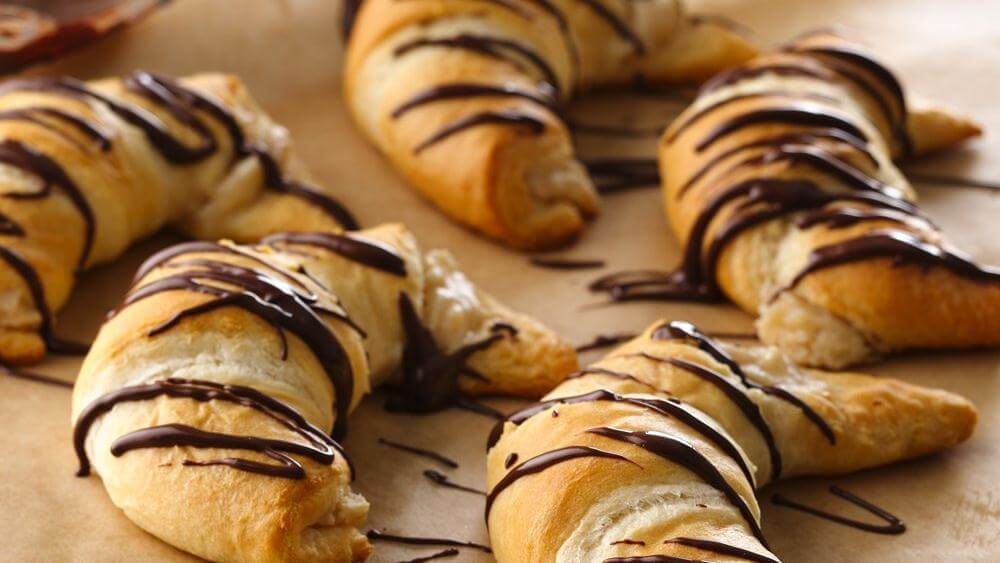 "Crescent rolls you bake with chocolate chips and cream cheese are soooo dangerous, especially if you eat them right out of the oven." —Katelin McCabe, University of San Diego
40. French Fries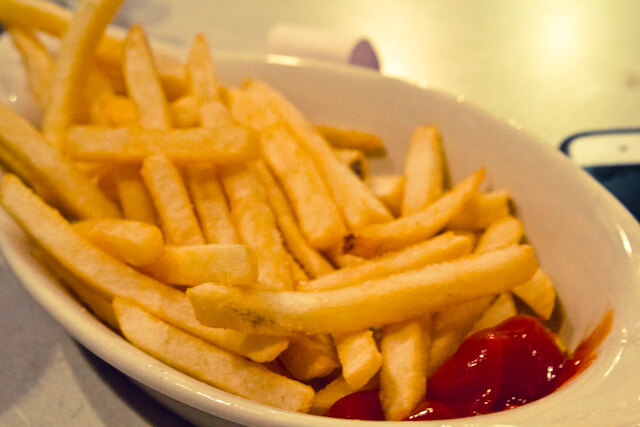 Classic, and almost always within reach on a college campus; just make sure you have some ketchup handy or you could be looking at a tragedy. #SavetheFries2k15
41. Chicken Tenders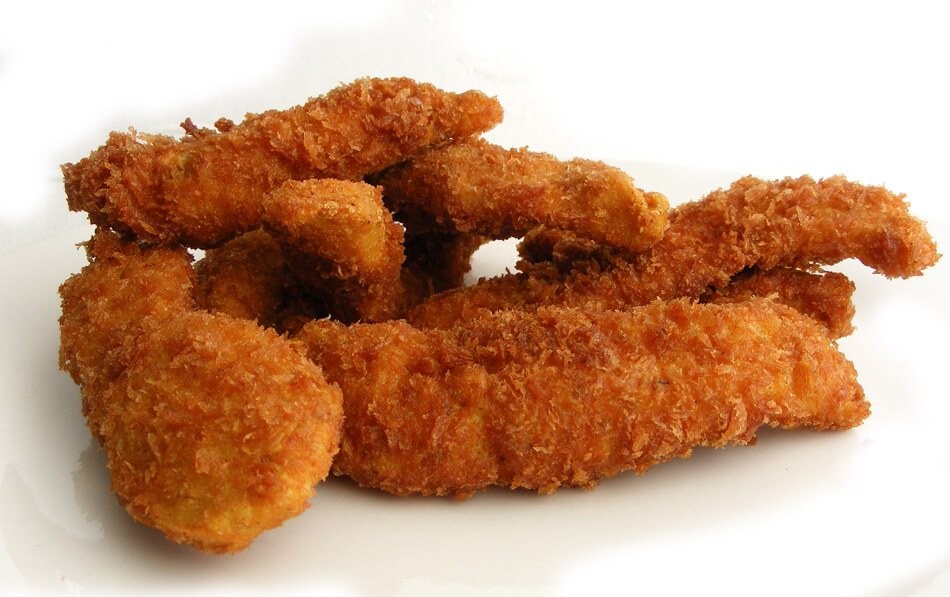 Also classic, and also available almost everywhere. Not necessarily as dependent on the ketchup, though.
42. Cinnamon Sticks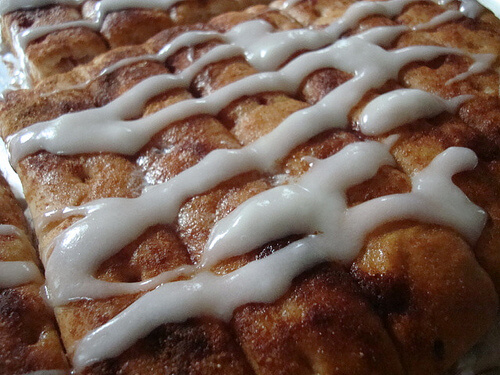 Gooey and warm and smothered in icing and I need them right now. "Thank god Dominos delivers, because I don't know what I'd do without late night cinnamon sticks." —Lisamarie DiOrio, Boston College
Sometimes simple is best, and you can't go wrong with a bowl of Cookie Crisp at 2 a.m. Or at any other time of day, for that matter: "Cereal is two out of every three meals I eat. I have enough cereal boxes in my room to make a badass fort. With turrets." —Samantha Vermillion, University of Maryland
Leaps and bounds above regular Sour Patch Kids. These will blow your goddamn mind.
An under-appreciated and hard-to-find diamond in the rough, these Haribo gummies will change your snacking life.
All that separates you from mediocre, face-meltingly-hot noodles is a microwave.
47. Cookie Dough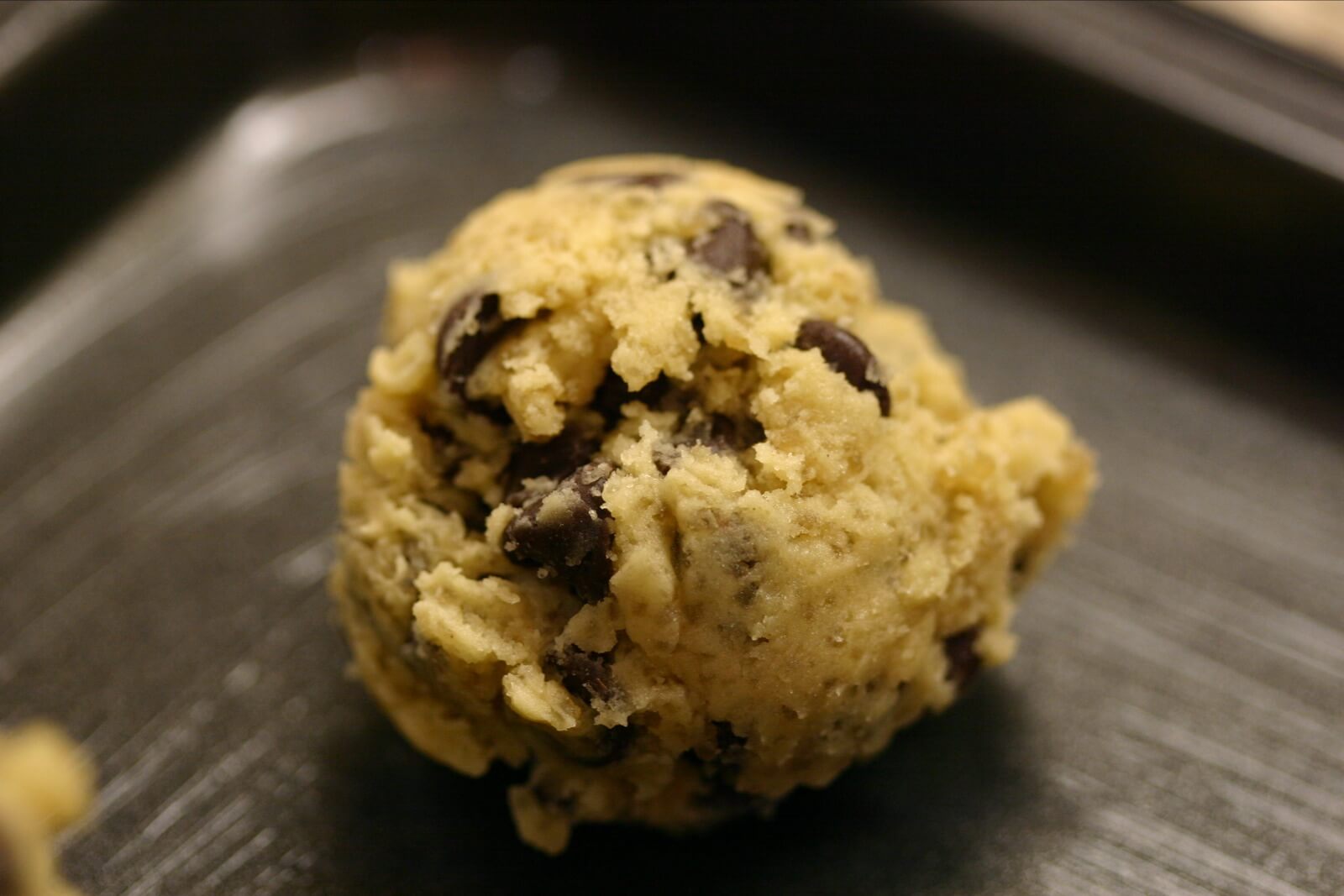 Not cookies, straight up cookie dough. Dive into a tub of it armed only with a spoon and a gut of steel.
Two words: snack packs!
49. Go-Gurt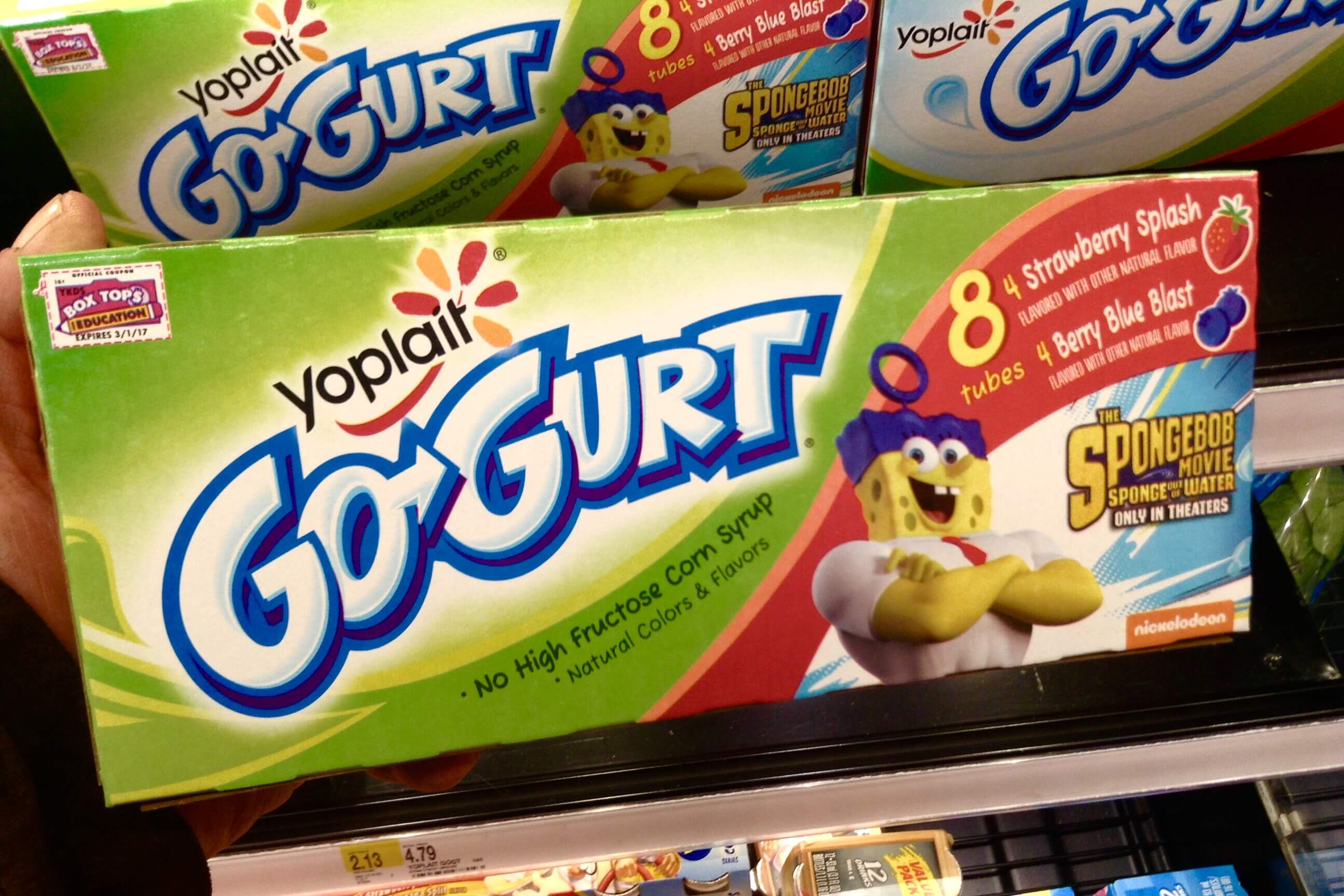 Because who needs a spoon when you have nostalgia?
THREE FEET OF MUNCHIE MADNESS.
Now take this knowledge and make good on your 4/20, man. Munch long and prosper.
15 Best Healthy Snacks for 4/20
Written by Macey Spensley
As all stoners know, it takes strength and courage to battle the munchies when they tell you to eat the entire frozen pizza in your freezer. Do you need an alternative? Only keep nutritious snacks in your arsenal to avoid the temptation. These fifteen snacks will stop you from putting yourself in a THC and grease coma and won't make you hate yourself when you wake up the next morning.
1. Cheesy Eggs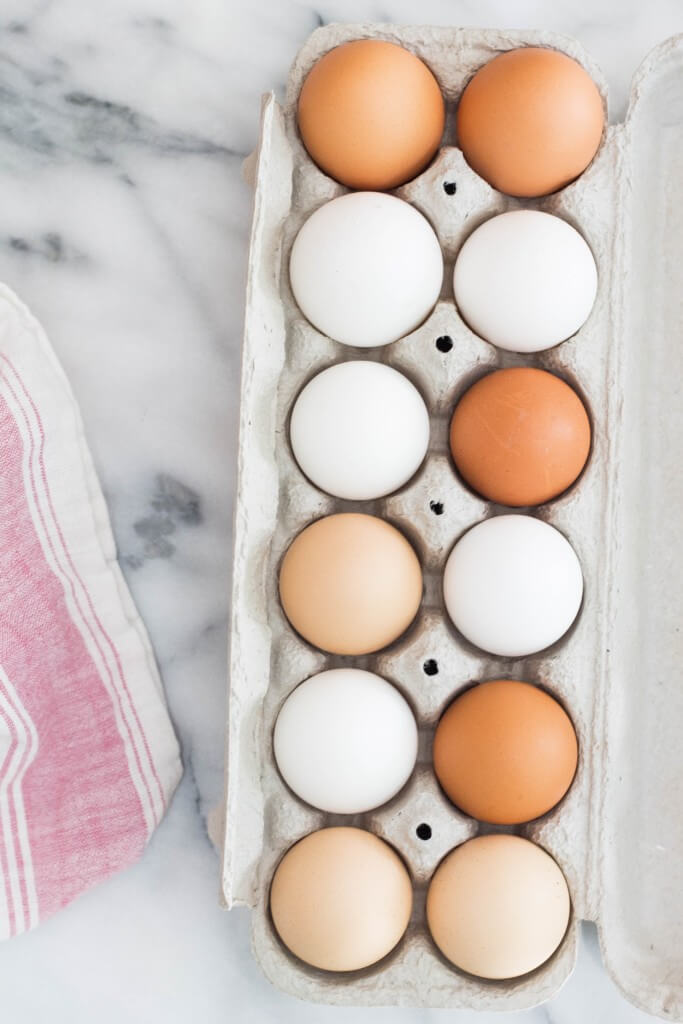 Gym rats know the power of the protein that comes from eggs when fueling up for their powerlifting session. Now you can use that energy to fight off the dreaded cravings after your toke sesh. This snack only takes a few minutes to whip up in a frying pan, and adding shredded cheese will give your bones a little calcium-loving too. "They're delicious, nutritious and not vicious to your diet," said University of Iowa junior Wes.
When the potato chips call your name from deep inside the pantry, ignore it and pick up the veggie straws. This potato-based snack replaces fat and sodium with sunflower oil and vegetable based ingredients. This snack satisfies the salt and crunchy cravings easily. Now you can bury your hand elbow deep in the bag without feeling any guilt.
3. Crispy Sweet Potato Fries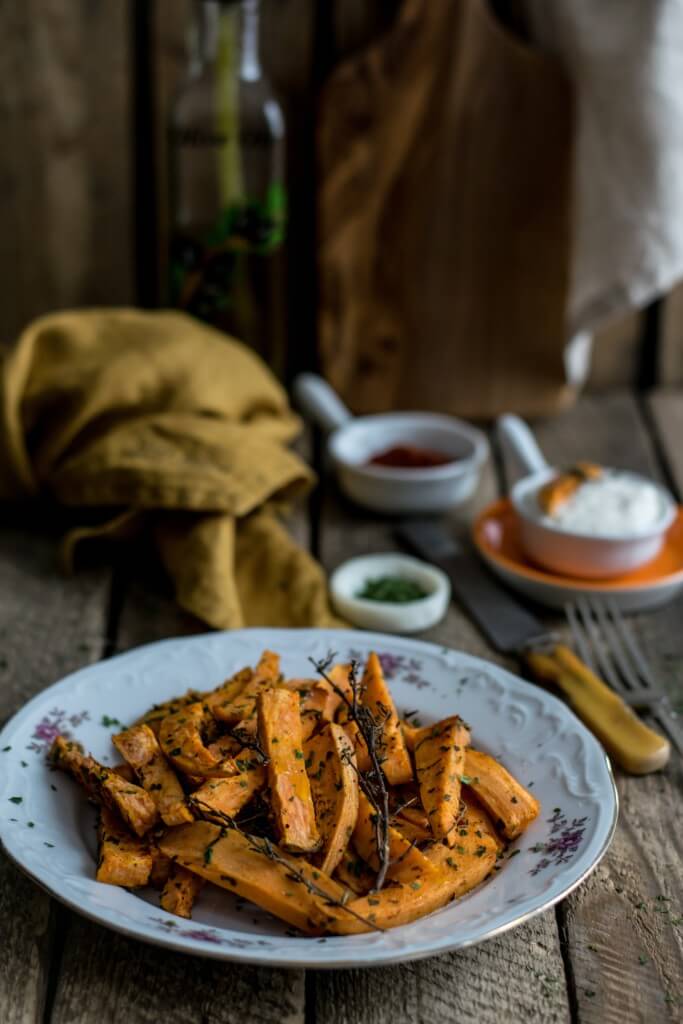 The best healthy snacks help you forget that they're healthy in the first place. You can pop sweet potato fries in the oven for 20 minutes instead of a fryer like normal French fries to get rid of the excess grease. Sweet potatoes fuel our body with Vitamin A, Vitamin C, potassium and more. "I'm always craving something sweet when I'm high, and sweet potato fries give me a little more nutrition as well," said Kirkwood Community College sophomore Zoey.
4. Nuts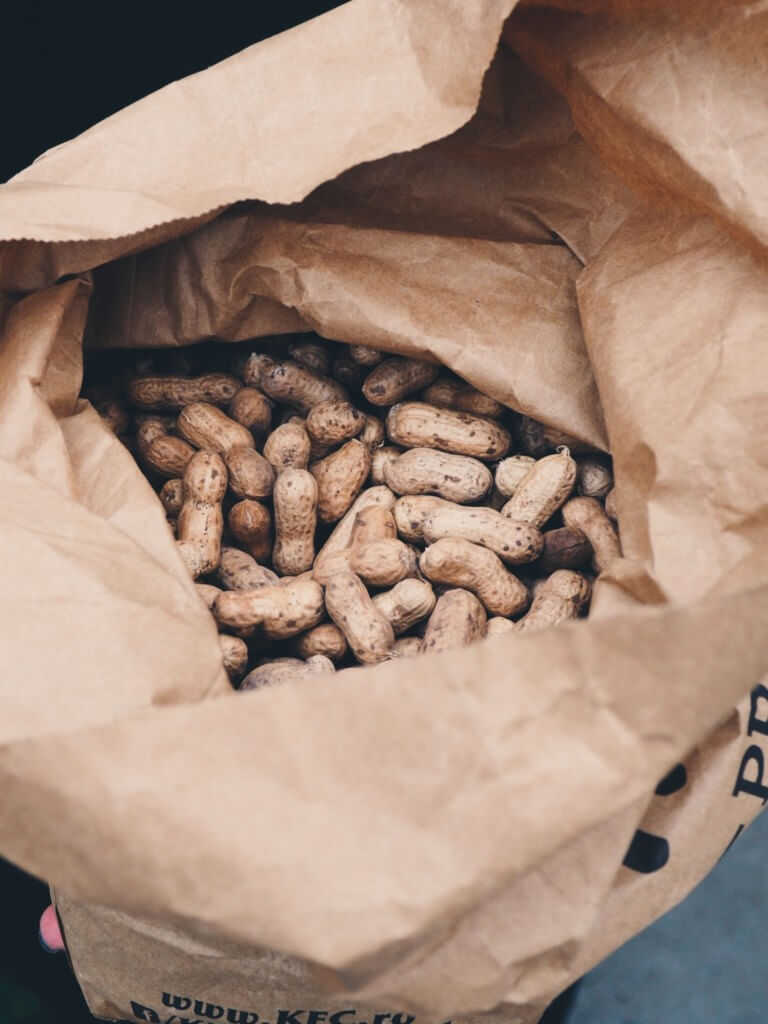 Even when sober, protein-packed snacks like nuts fill us up way quicker than anything else. Most nuts don't cost much and you can stash them in a small bag in your back pocket when your friend offers to smoke you up. The best part? You can choose from a wide variety of nuts and find whatever floats your boat. "Almonds, pecans, peanuts, any type works," said University of Iowa junior Luis. "It satisfies my crunch."
5. Apple Cranberry Quinoa Salad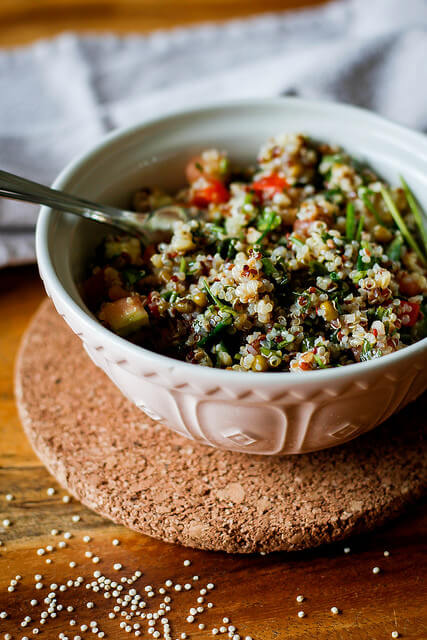 It sounds like something a middle-aged suburban mom would try to force on her picky children, but you'll be wishing she's your mom once you try this snack. Quinoa has earned the title of superfood because of its high levels of protein and fiber. Cranberry and apple add in extra nutrients with a little sweetness on top. "It's super cheap at Trader Joe's, so I never leave there without it," said University of Iowa junior Max. "Trader Joe's supplies all of my healthy munchies snacks."
6. Mangos and other fruits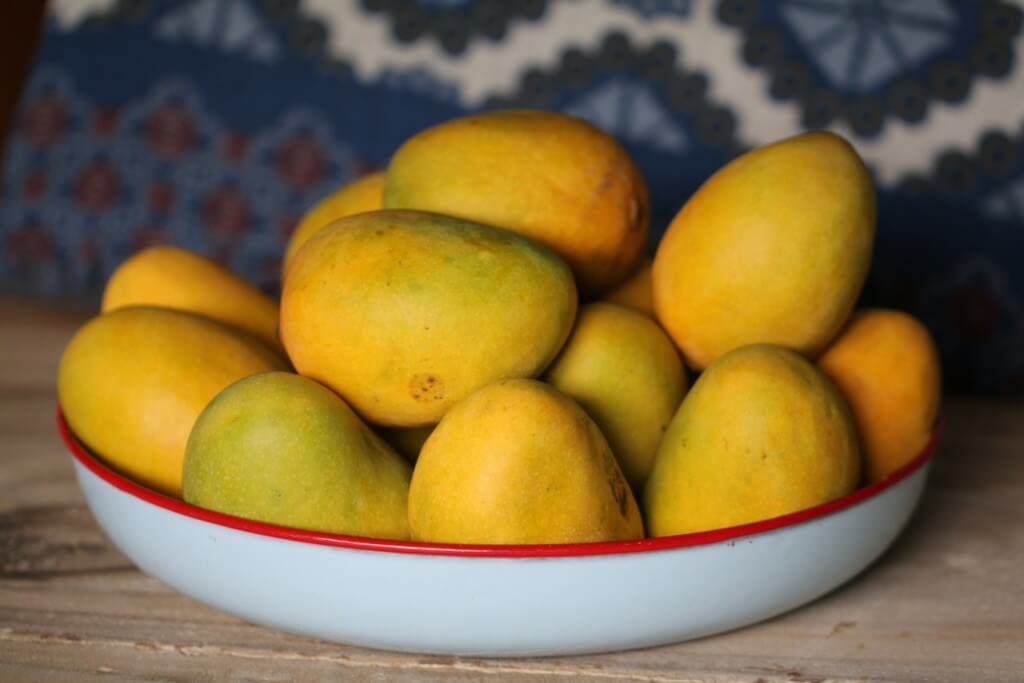 Leave the candy at the gas station down the street. Fruit gives you the same sweet taste without the crazy amounts of sugar. Fruit packs in many of the key vitamins that will keep your mind strong, even when you fill it with THC. From soft melons to crunchy apples, you can find a fruit for whatever your hunger warrants. "I love fruit when I need something sweet," said University of Iowa junior Margaret. "Plus it's soft for when I get cotton mouth."
7. Yogurt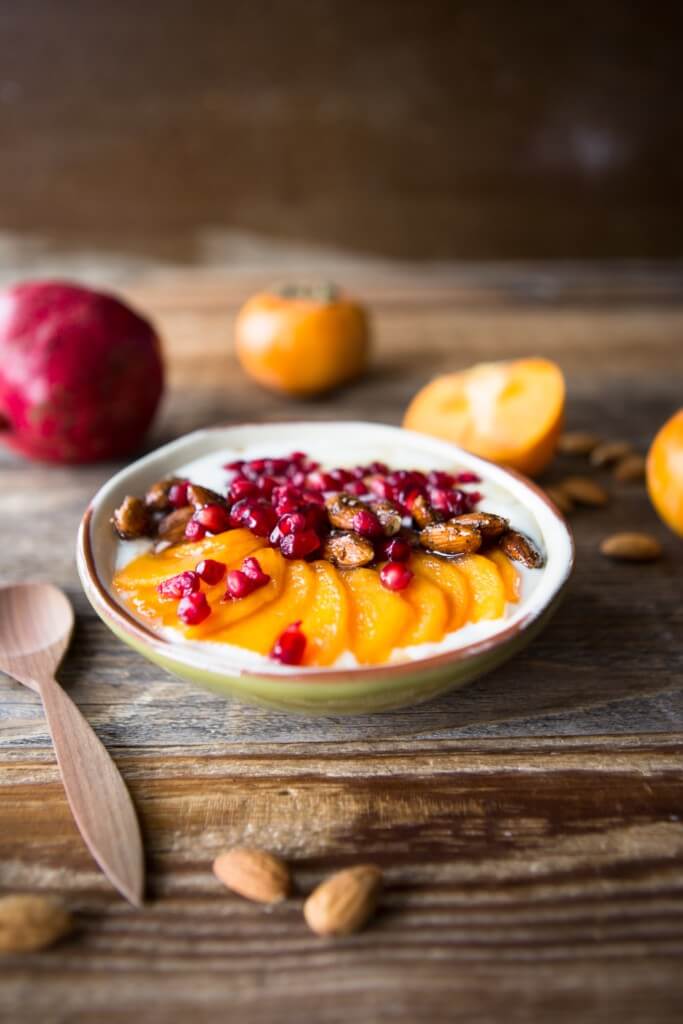 Calcium builds the strong bones of our foundation, which helps us to get to class on a Monday after you stayed up late watching YouTube videos while baked. Yogurt costs minimal and gives you 10 to 20 percent of your daily value of protein. The cultures in yogurt help keep your gut healthy, as well. Grab a vanilla if you feel basic or one mixed with fruit to switch it up. If you want to go the extra mile, make sure to grab the lite version while perusing the grocery store.
8. Carrots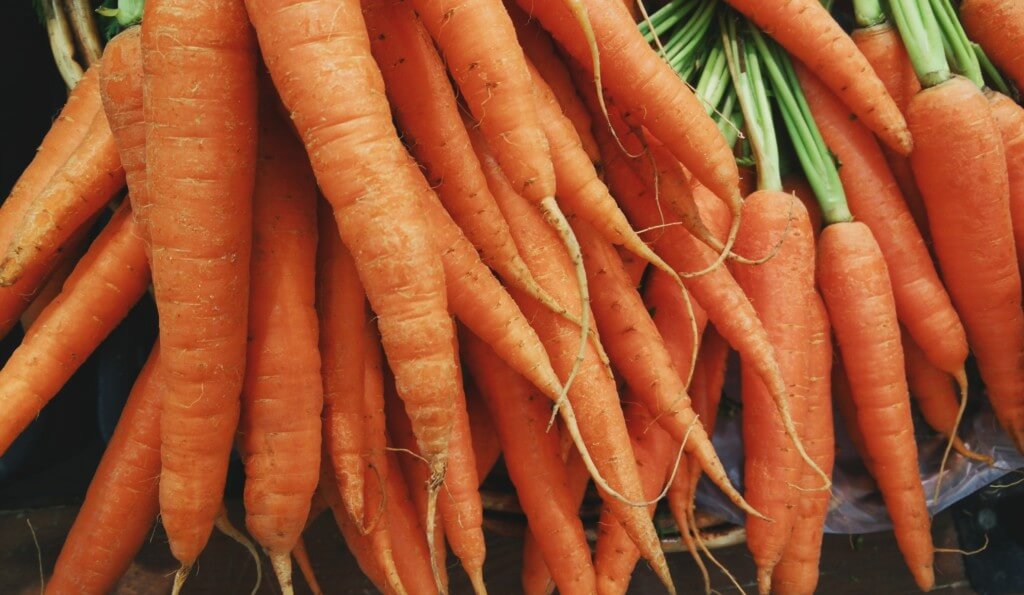 When your eyes become blood shot, you'll want to grab the most eye-friendly snack out there. Carrots fill your stomach up quickly, so you won't even have to binge much to feel satisfied. Pair these vegetables with peanut butter or hummus to liven your snack up while adding a little extra protein. Choosing this snack will make your mom proud you finally learning the value of vegetables—just don't tell her it took marijuana to get there.
9. Peanut Butter Sandwich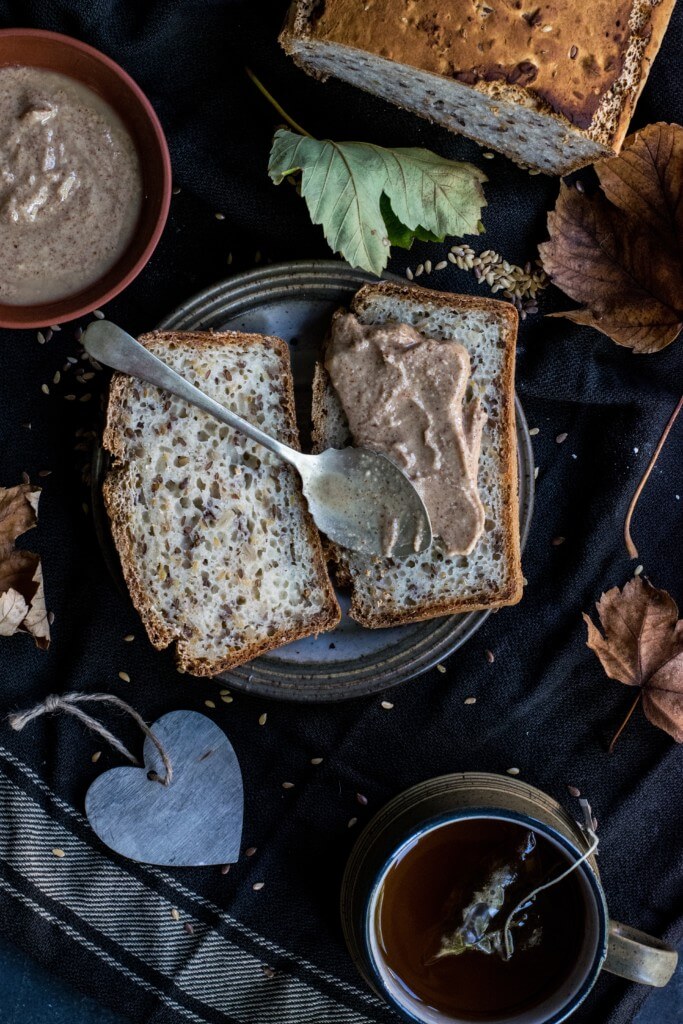 You might not be in third grade anymore, but a peanut butter sandwich never loses its appeal. The thickness of the peanut butter will trick your stomach into thinking it has devoured way more calories than it actually has. Choose a wheat bread to gain the nutrients that white bread lacks. It takes minimal talent to whip up a peanut butter filled masterpiece, but make sure to clean your knife after to avoid irritating your roommate.
10. Spaghetti Squash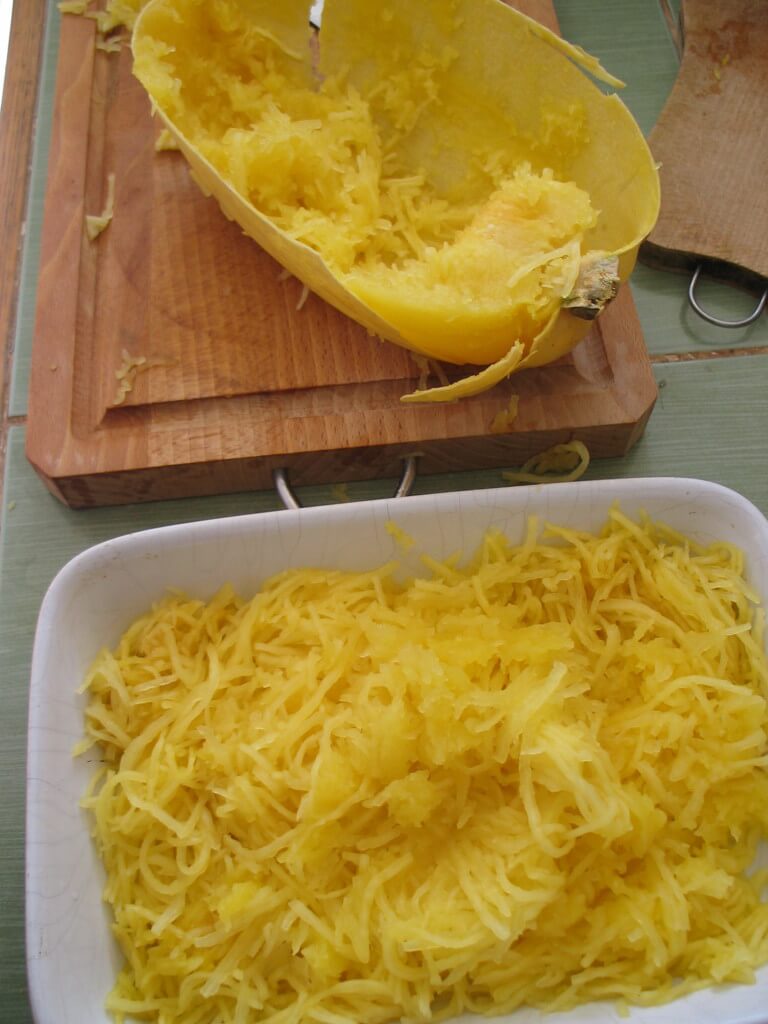 Unlimited breadsticks and pasta from Olive Garden might sound amazing, but the carbs and fat sure don't. When you stick a spaghetti squash in the oven, the "guts" turn into a stringy substance that closely resembles angel hair pasta. But spaghetti squash beats pasta any day, since it has fewer calories, less carbs and more protein. Whether you choose Alfredo or marinara sauce, you'll feel like Ratatouille whipping this meal up.
11. Avocado Toast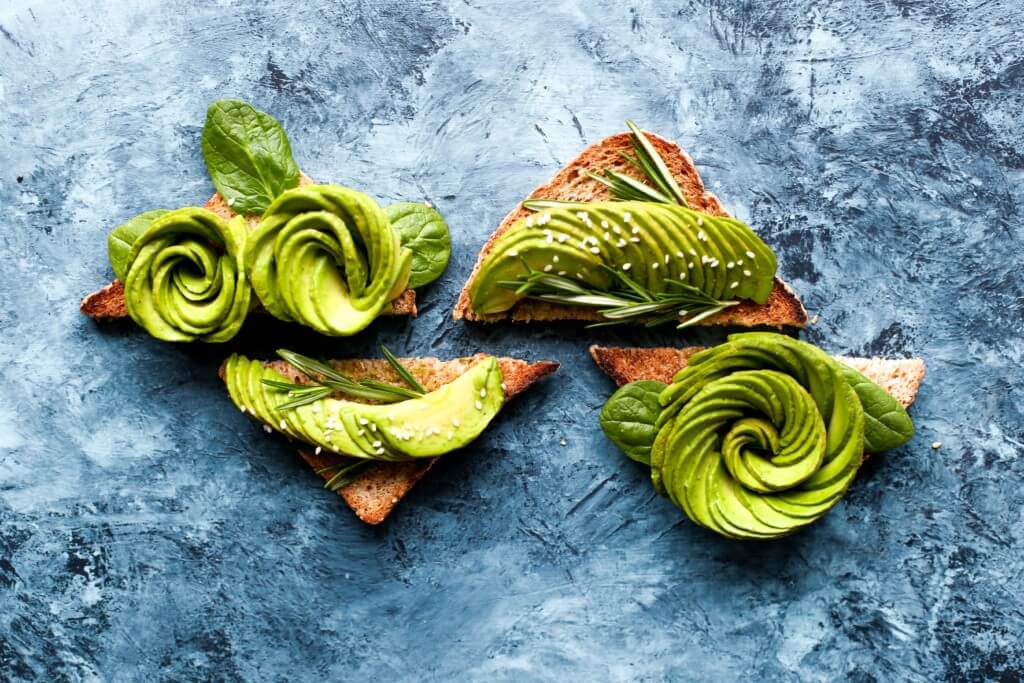 Hipsters love avocados and weed, and putting them together makes for the perfect munchies experience. Avocados contain a large quantity of monounsaturated fatty acids, which no other fruit can brag about. Again, you want to choose a wheat bread for this snack to add in some extra nutrients. Just make sure to cut your avocado before you start to smoke to avoid the dreaded avocado hand.
Being high sometimes makes you salty—the good kind of salty, that is. With this brand of light popcorn, you can binge without feeling like you need a quadruple bypass surgery after. This brand doesn't include the unhealthy oils and chemicals that regular microwaved popcorn does. Plus, you get to dive right in and avoid the two minute wait for the microwave. Patience is alfomost never a virtue when it comes to getting your high snacks.
13. Oatmeal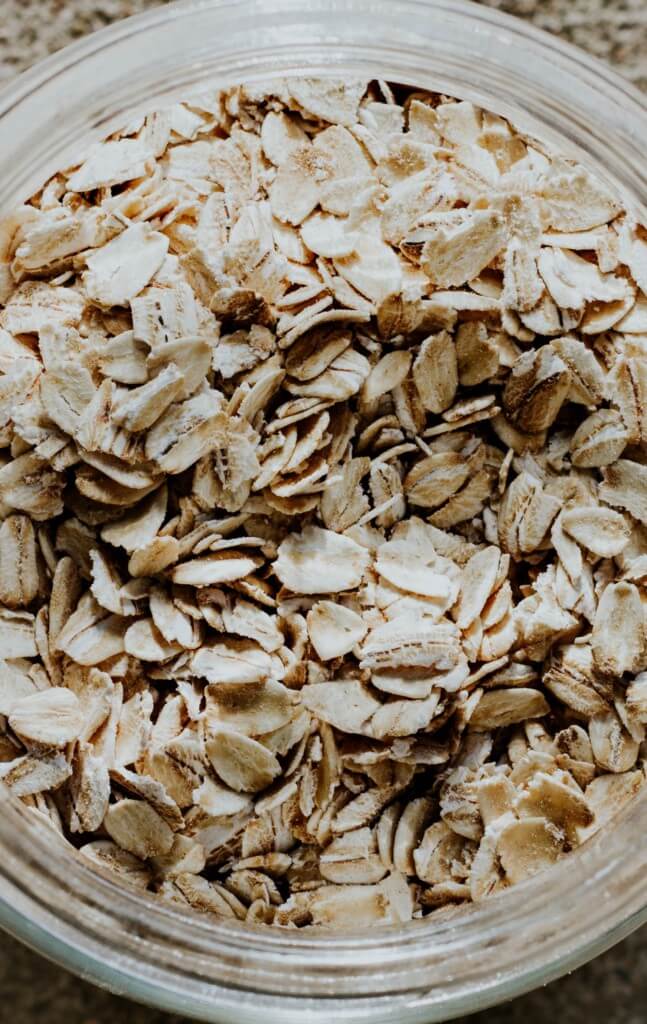 Everyone loves breakfast for dinner, so you might as well choose one of the healthiest breakfast foods out there. Grab a big tub of 100 percent whole grain quick oats to avoid the added sugar that comes with the packets. Plus, you get more bang for your buck with the big Quaker Oats tub. Oatmeal helps to get rid of belly fat and provides large amounts of fibers. Pro Tip: add a little unsweetened applesauce to cool it down quicker when it comes out of the microwave.
14. Vegetarian Chicken Nuggets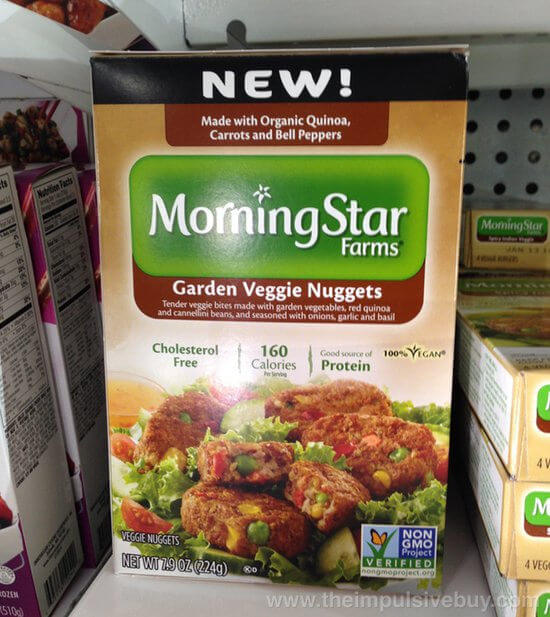 You'll stop in your tracks when you head out the door for McDonald's when you remember you have this snack in your freezer. These chicken nuggets taste just like the real thing with much less grease and fat. Soy comprises most vegetarian chicken nuggets. You will be so high out of your mind, you'll never remember you didn't get a happy meal toy with these delicious nuggets.
As much as you probably love Ben & Jerry's Half-Baked, the 1,080 calories in a pint probably turns you off a little bit. Here comes in Halo Top, an ice cream brand with a variety of flavors that have less than 400 calories a pint. While health experts steer away from advising you eat an entire pint, even eating half a pint of Halo Top will cut out a substantial amount of calories. Halo Top comes in a variety of flavors, like cookie dough and peanut butter cup. Go ahead and enter your ice cream into your MyFitnessPal—you finally won't regret it.
**Updated on April 17, 2018 to include "15 Best Healthy Snacks for 4/20" by Macey Spensley
*Updated on April 20, 2017 to include links to your favorite munchies, so your craving satisfaction is only a click away.