Believe it or not, I walk into the gym encouraged by the fact that each and every treadmill appears occupied and the lines behind each weight lifting machine extend as far as the eye can see. An interest in working out and focusing on physical health and nutrition has increased for the college student population. You can spot girls walking around campus carrying their yoga mats and boys with their protein shakers or pre-workout blends, ready to get their gym fix before, after or between classes.
I surveyed gym rats about the supplements, equipment and proteins they like the most and went even further to gather more information about what we should consume in order to morph into the Hulk. Okay, maybe not to that extreme. But you get what I mean.
Here are the Top 10 crossfit gifts for the person who can never get enough sweat.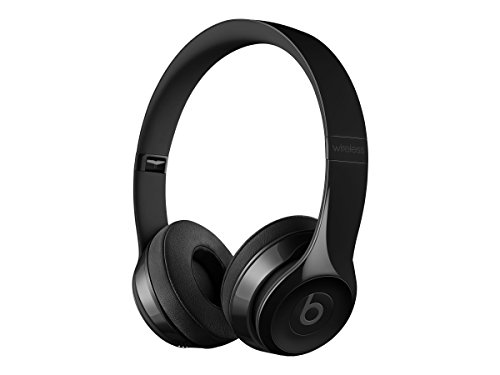 Feel like wires hold you back from reaching your full potential? I feel my strongest when listening to powerful music practically bursting my eardrums. Cardi B works magic through my headphones and transports me to my own world, on a deserted island, just my barbell and I. "I always double check if everything is charged before I workout because for me, nothing is worse than having your headphones go out on you in the middle of a Drake playlist when you're lifting and trying to hit your PR. It sucks," Florida State University grad student Channelle Lynn said. These headphones have a great reputation for their durability and reliability meaning they work perfectly for the transition from the warm up treadmill mile to hitting the mat for some hardcore abs exercise.
Price: $199.99

Do you fear your headphone wire getting yanked out of your ear when you lift weights? Look into wireless headphones instead. "The headphones have to be wireless, otherwise I feel that my range is limited. Also, they're pink and I love them," University of Florida graduate Dara Zagorski said. Wireless headphones not only ensure an efficient workout, but also provide the gym goer confidence in knowing they will not get tangled up in annoying wires. Additionally, you will win major style points and—let's face it—if you look good, you feel good too.
Price: $14.99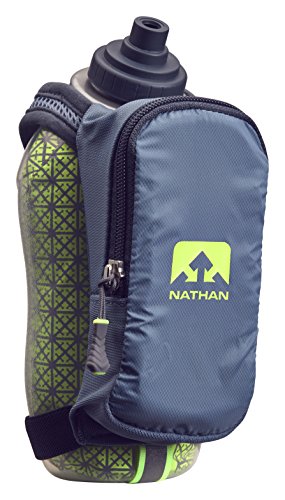 No one wants to feel like a pack mule walking into the gym, or worse, leave something important behind. This water bottle provides a source of hydration along with the capacity to carry all of the other things important in life. "This Nathan Water Bottle is the best investment I ever made. I love that I can easily carry it, but I also use it for carrying any Gu (a type of energy gel) I might need in the run, or if I want to carry my ID with me, it can easily fit in the attachable pouch," FSU sophomore Moira Conley said. Not only does the water bottle prove useful for the runners of the world, but it provides convenience for the every day gym junkie too. "I also use it at the gym to hold my car keys," Conley said. As if it couldn't get any better, the water bottle serves as a functional essential while not costing an arm and a leg—a perfect investment for an on-the-go and broke college student looking to stay hydrated.
Price: $28.65
If you ever find yourself in a funk after a long day and just can't seem to force yourself out of bed and into the gym, you definitely aren't the only one. "I take the MRM Driven pre-workout boost because it has caffeine from green tea with no additional artificial flavors or chemicals, so I don't crash like I have when taking other pre-workouts," Flagler College graduate Beau Beaudreau said. It comes in a variety of yummy flavors to suit your personal taste. I have tried this pre-workout and felt instantly more energized and ready to hit those squat racks. How does this tasty powder morph your sluggish self into a superhero? Let's take a look into some of the formulas components, namely, creatine and BCAA's. These super-substances kick your body into overdrive.
Price: $17.38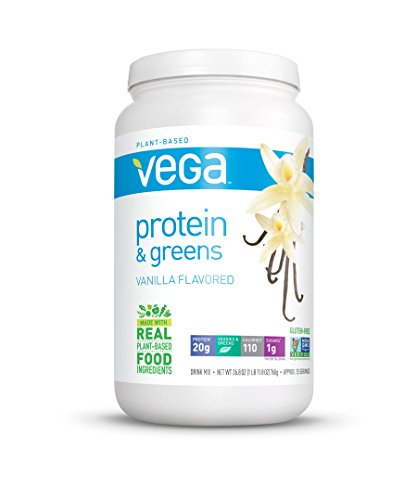 "I drink a scoop of Vanilla Vega Protein mixed in water after a workout because protein helps with muscle repair and I just so happen to be allergic to dairy," FSU junior Max Castaneda said. The protein powder also offers a source of protein for the vegan in your life. Completely dairy-free, it provides no threat to lactose-intolerant gym junkies, vegans and those in fear of suffering a massive break out the next day from dairy. But this powder still assists in building muscle and providing intensive post-work out recovery just like its lactose-full counterpart.
Price: $29.99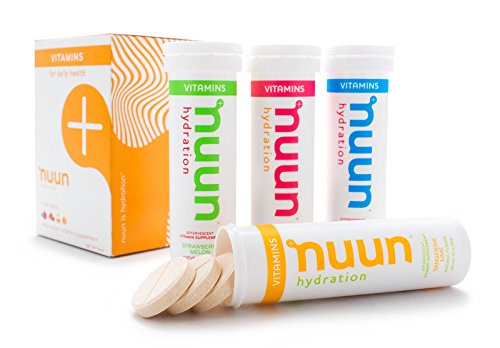 Hydration gel replenishes your electrolytes without the sugar that plagues Gatorade or other energy drinks of the like. "It's honestly great for all athletes. I have the watermelon and the tri-berry and they're great. It's healthier than Gatorade too, weighing in at 10 calories with only one gram of sugar and easily dissolves in water," Conley said. Keep it safe and secure in your pocket or in your handy-dandy water bottle pouch to whip out when you feel like giving up. It will push you through to the finish line. Additionally, the gel gets its sweet taste from stevia, an all-natural sweetener, and it consists of minimal ingredients, ensuring zero chemicals and artificial flavors. This nifty product provides the health nut a means to satisfy their sweet tooth without the guilt.
Price: $18.99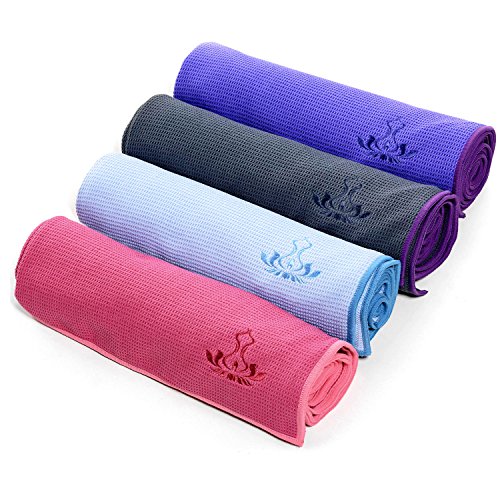 I know I get grossed out by the exercise mats found rolled up on the gym floor that I just so happen to never see anyone clean. I started bringing my own yoga mat to the gym about a year ago. Having one of my own also makes it more convenient to work out a little at home if I don't have all the time in the world to travel to the gym. A smart kind of yoga mat also acts as a towel and soaks up sweat. "The one I have is called Skinny Girl by Bethenny Frankel. I use it at the end of my workout for 10 to 15 minutes of heavy stretching," Zagorski said. It will work especially well for the hot yoga junkie out there. This mat is just like it, so consider it for a sweat-resistant workout experience.
Price: $19.99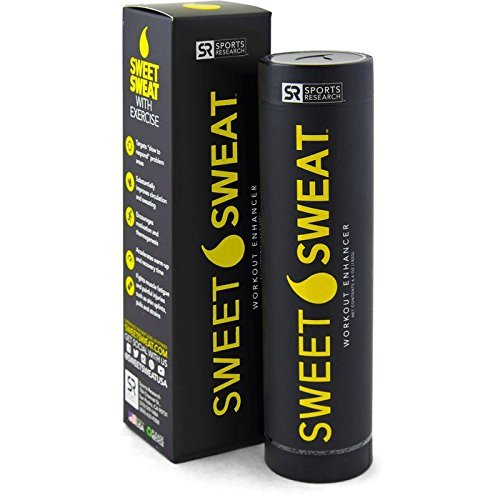 When working certain muscle groups, remember to keep circulation of blood and oxygen pumping through your body. "I apply Sweet Sweat to my abdominal areas when hitting that muscle family. It's a topical gel that creates a 'sauna-like' effect to those areas," Lynn said. Not only does the ingenious formula act to improve blood and oxygen flow throughout your muscles, but it also enhances your muscle appearance, boosting your confidence levels as you prance from machine to machine. "When I'm doing cardio that day, I'll put on the waist trimmer too," Lynn said. These products also work to accelerate warm-up and recovery time, making your workout faster and more efficient because ain't nobody got time for a wasted hour in the gym.
Sweet Sweat Cream Price: $25.95
Sweet Sweat Waist Trimmer Price: $16.13
Honestly, my hands look ugly because of the weights I lift, but I'm kind of proud. Even so, gloves save your hands from bleeding, and more importantly, slipping away from the weight. Ensure that you make it to that fourth set and beat your personal record on each gym visit. Gloves especially help when lifting dumbbells to maximize results. "I use these because my hands get sweaty and it becomes hard to grip weights. Also, I don't want to catch any weird diseases," Castaneda said. Germs and the gym do tend to go in hand, so he does have a point.
Price: $14.99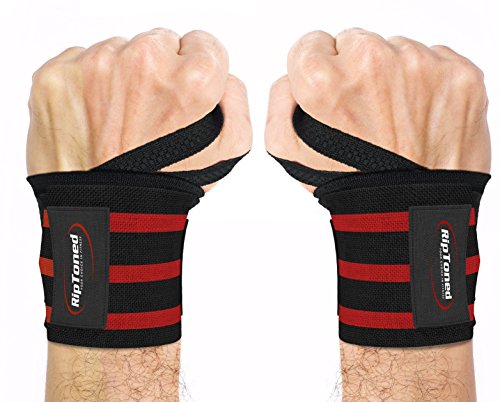 Do you feel your hands slipping away from that barbell when you just begin to feel the burn during those deadlifts? Wrist wraps help you stay engaged in muscle growth instead of becoming frustrated by sweaty, weak wrists and hands. Try out some wrist wraps to feel a physical connection to the barbell. "I am currently deadlifting about 300 pounds for at least four sets of 12 repetitions each and I admit that it would be difficult to do that without the wraps," Beaudreau said. The more weight you lift, the stronger and more toned you get, so the importance of wraps does not go unnoticed by weightlifters. Also, the fact that your lifting capabilities do not fail before you feel like you've reached your potential will increase your confidence and motivate you to work out even harder next time.
Price: $10.97
Check out our shop for more crossfit gifts in our workout tanks.