Got a future teacher in your family? Still haven't bought them a present? CM is about to be your savior: These 15 gifts for new teachers are sure to land you an A+.
Check out 10 gifts for new teachers they'll love more than school holidays.
1. A Tote Bag
Teachers have a lot of stuff, y'all. And for student teachers, a backpack is just not functional for the transition between campus and school. Get them a sturdy tote bag (might I suggest a clever pun for your favorite English teacher?). They'll be able to carry everything they could possibly need and then some.
Still not sure what to buy the teacher in your life? Check out gifts new teachers will seriously want.
16. DIY teacher stool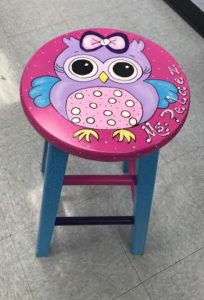 Every teacher needs a good stool. Personalizing it with some DIY magic will show the teachers in your life you care about their classroom.
17. A spa day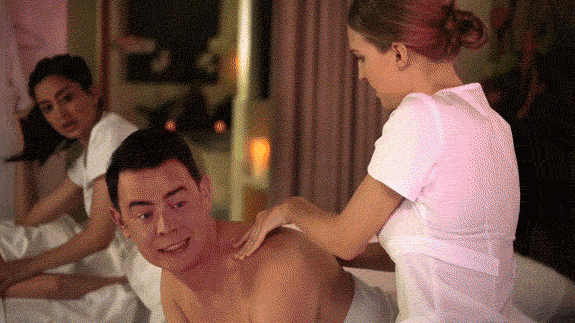 This person spends an entire day with children. A spa day is the least you can give them. If you can't afford to spend the big bucks on a massage, facial and the works, then split it with the class. Have the kids in the class each give anywhere from $20-30. That way you can treat your teacher with a gift they deserve.
Your teacher friend shows up to the bar and already can't speak. Why? She spent the entire day shouting over her students to stop talking. Let the tumbler speak for her.
Parents trust teachers with their kids' lives every day. He's got to make a good impression starting on orientation day. Make sure he makes a good first impression starting at his desk. A personalized nameplate says he pays attention but he's all business when it comes to shaping kids' minds.
20. A smart watch
"Funny enough, [I'd want] some type of smart watch. I'm always timing my kids to keep them on track, and sometimes I don't have pockets or I leave my phone somewhere across the classroom," said Sharlie Goodson, a first-year teacher in Miami, Florida.
21. EZ Grader
Not all teachers are good at math. Make grading papers, exams and worksheets galore easier with an EZ Grader that does the math for them.
22. Fri-YAY shirt
As Rebecca Black would say, gotta get down on Friday. Fridays = freedom to teachers. Let them celebrate with a shirt that can also help them teach their pupils about puns.
23. All the wine
Every Fri-YAY celebration calls for wine. Let the teacher in your life sit back, relax and enjoy adult-only beverages. While you're at it, make sure she's stocked for the next year.
24. Paper & Ink
"I work in a low income school where copies are made once a week and have to be approved two weeks in advance because resources are limited," Goodson said. "So I have to go to Fedex or print from myself way more than I ever expected. I had no idea how much ink and paper I would need."
25. Anything but Bath and Body Works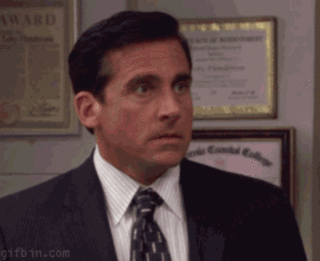 Lotions, candles and body washes smell nice and sound like a wonderful gift. But do you know how many parents think the same exact thought?  Too many. A teacher in Miami, Florida said, "I'd rather them spend $5 on a gift card than give me something that I will eventually give away because of lack of space. Although a gift that is personalized or has a picture of the child I appreciate." On behalf of teachers nationwide, please stop gifting Bath and Body Works.
Learn what current teachers and teachers-to-be really want from their students
Written by Alexandra Blackwell
This school year has gone and past, leaving teachers everywhere with piles of Starbucks gift cards and cute coffee mugs crowding their desks and dreams of the day when students actually give them useful items as end-of-the-year presents. Teachers ultimately want to make their classrooms the best kind of second home for their students. That may take a little more than just a grande black Pike roast. After all, students do spend what feels like half their lives in the classroom, and they deserve the best kind of learning environment possible to make the most of their education.
Everyone loves the teacher who throws parties for Halloween, Valentine's Day or even Saint Patty's. But kids often don't think about where all the food comes from. Well, the money for the chips and salsa or chocolate chip cookies usually comes straight from a teacher's wallet. "We celebrate birthdays, sometimes have pizza for special occasions or popcorn while we watch a movie so a gift card to the grocery store would be really helpful," Connecticut art teacher Thelma Halloran said. Teachers foster a second home for their students and hope to make as comfortable as they can. "I also keep snacks for kids who are hungry," Halloran said. Major shout out and thank you to teachers like Ms. Halloran who save their kids from very real hangriness.
27. Crafting items
The macaroni for those necklaces and popsicle sticks for those picture frames your kindergarten teacher taught you to make for special holidays cost a generous dollar. "Christmas, Mother's Day, and Father's Day is big, so the children make presents for their parents. This is totally out of pocket. If I buy picture frames for $1 each and take pictures of each child and develop them and buy gift bags to decorate, this project comes to over $40," New Jersey teacher Laurie Franklin said. Some school districts in the U.S. can provide this supplies for their students while a lot of others don't have the funding. "I purchase dollar store items to supplement with the items I receive through the district as supplies do run out," Franklin said. Kiddos love getting crafty, so a package of glitter glue, markers or even just crayons can go a long way.
28. Song Books
Theatre, band and choir teachers have special funding needs that other teachers don't. One major economic hit comes from purchasing song books. "Most of my business expenses are song books. I keep an Amazon 'Studio' Wish List of the most useful books. I'm still trying to add to my library in order to have the most useful music on hand for my students," freelance voice teacher and former FSU College of Music teaching assistant James Harrington said. Giving your teacher a song book as their end-of-the-year "thank you" will fulfill each theatre nerd's set and costume dreams and each choir or band geek's concert uniform plea. You'll end up singing and dancing like Troy and Gabriella in High School Musical 3.
29. Subscriptions to online magazines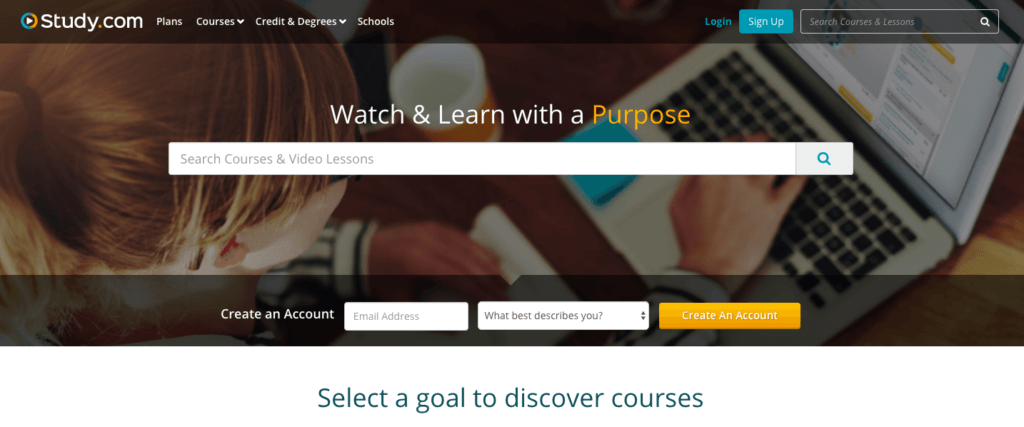 Kids expect their teachers to know everything. As you grow older, you realize that a human encyclopedia does not exist. However, with the help of online magazine subscriptions, teachers manage to get pretty close. "Subscriptions to online magazines or things like Study.com help me prepare for classes and give students study resources they can use at home," English teacher Cheryl Goodman said. This way, every student will have zero excuse for not feeling totally prepared for their exams.
30. Sheet Music
Music teachers go through school with classes with over fifty students and songs extending over five or six pages front and back. Printing not only requires hours in the copy room but lots and lots of paper. Think of all the trees you would save if you invested in a few copies of your favorite song for your music teacher to take on as their next choir class project? Some teachers also ask for gift cards for multiple online sheet music databases. "Gift cards to JWPepper, Sheet Music Plus or even Amazon gift cards can provide enough funds for supplemental music for differentiation in the classroom," choir teacher Madeline Poe said. Music teachers really just want access to all the hot tunes to make their students excited and passionate for the art form.
Videos create a great outlet for modern-style learning. Kids stimulate their senses with multiple types of media each day. "DVD's/musical performances aired on PBS often go unnoticed when at home. But I have the opportunity as a teacher to shed light on these amazing stories," Poe added. All the visual learners out there especially benefit from an investment in education videos. Teachers also benefit from a moment out of the spotlight while their students simultaneously learn about something to share with their families around the dinner table later that night. Pick a Bill Nye video from the bottom of the Walmart dollar DVD bin and bring it in to your science teacher when you get the chance. You both will appreciate it.
32. Movies
No longer are all children pleased by a picture book recitation. Entertainment via the big screen has taken over. But, believe it or not, Netflix does not offer every movie ever created. An even bigger shocker? Not every teacher actually has a Netflix account. When it comes time for the movie/book comparison and contrast papers, your literature teacher could use a little help buying the movie version of The Chronicles of Narnia or even the Shakespeare classic Macbeth. "I just need a proper salary. That's it," International Baccalaureate and AP Literature teacher Derek Coghlan said. Teachers want the best for their students but also have their own families to support. Not all the movies teachers need find themselves in the Walmart dollar DVD bin. Bring a copy of The Great Gatsby to your teacher, but make sure to wait until completing the novel, because you definitely don't want to spoil the ending for your classmates or yourself.
Ever wonder why kids are constantly sneezing and coughing in the hall ways? Keeping an entire school free from germs and dust takes a lot of effort. Save yourself from the bug by dropping a hint to your teacher to keep their classrooms clean. Cleaning supplies came too late for Mr. Galindo's rowdy third grade class. But new teachers can still be saved from the struggle. Create a safe space for yourself and your classmates by purchasing some Lysol wipes or a tub of hand sanitizer as your teacher's end-of-the-year gift. I know it doesn't seem like something you can package up with a bow on top without feeling weird about it, but ultimately, your teacher and her next class will appreciate the decrease in sneezing disrupting the class.
34. Hefty Tote Bag
We know students need a strong backpack to lug around their back-breaking textbooks. But where do you think all of your papers and tests go when they leave your desk? That's right: straight into your teacher's bag. A teacher's job does not stop when the bell rings at 3 p.m. A school day does not include enough time for teachers to grade all their students' assignments. Along with your papers, they have lesson plans, books which aid them in making those lesson plans and personal items of their own. "I need a large tote with big pockets and a water bottle holder. It needs to be waterproof and a dark color because things get dirty easily in a classroom," middle school teacher Gaby Pelaez said. Generously notice their struggle to open the door in the morning and purchase them a hefty tote bag they can easily just throw over their shoulder. This way they'll still have hands for one (or two) cups of coffee. At the end of fourth grade, my mom along with the other class moms made a tote for our lovely teacher, Ms. Fields. She loved it, of course.
35. Stationery
Teachers speed through the conveniently placed pile of note paper on their desk when handing out hall passes or jotting down reminders. At the end of the year especially, they could always use a little more room to scribble. Getting your teacher pretty or personalized stationery shows that you care about them and respect their authority as the leader of the class. Suck up a little and give your teacher some nice stationery as an end of the year present. Mrs. Reamer, my third grade teacher always wrote her students cute, inspiring notes to make them smile. Help teachers display the love they have for their students.
36. Desk Organizers
A creepy critter may crawl out from under that pile of notebooks and loose leaf papers any second now. Save your favorite teacher the pain of disorganization and not knowing what could spontaneously appear on top of their desk with a neat place to keep all their important files. Mrs. Poe always had at least two piles of papers on her desk: music, lesson plans and papers to grade. Maybe you'll get the grade for that big test back sooner if your teacher can actually sort through them before the end of the school year.
37. Desk Calendar
Send your teacher a friendly reminder of how long it has been since you had a classroom party with a desk calendar. Not to mention, a calendar right before their eyes makes it easier for them to remain on top of their grading, which determines how you do in class. Your teachers want to avoid grading at all costs. Who wants to sit for hours on end reading papers that basically provide the exact same information? But a calendar forces them to remain steadfast in their oath to teacherhood.
38. Parent Volunteers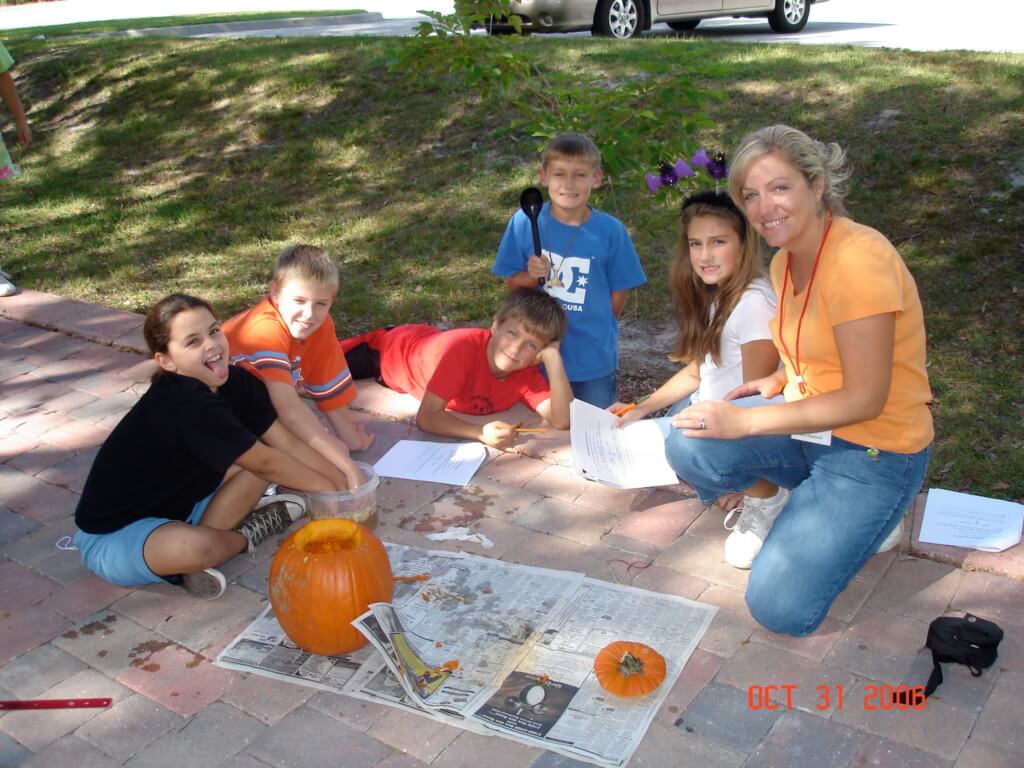 Recruit your parent to chaperone for the class trip you have been waiting for all year long and you will instantly find yourself the new teacher's pet. Even just asking them to help with a crafty project or plan for the next big class party will take major stress away from the teacher. This way, maybe they won't assign a bunch of busy-work projects along with scheduling a test all for the same week. My mom volunteered her time all through my elementary, middle and high school days and she can attest to how much fun it was for her, too. Teaching requires a lot of planning—much more effort goes in to keeping a sane classroom than you may think. They need as much time as they can get to make sure their students get the best education possible. Parent volunteers provide them some time to breathe between lectures.
39. Anything made by their students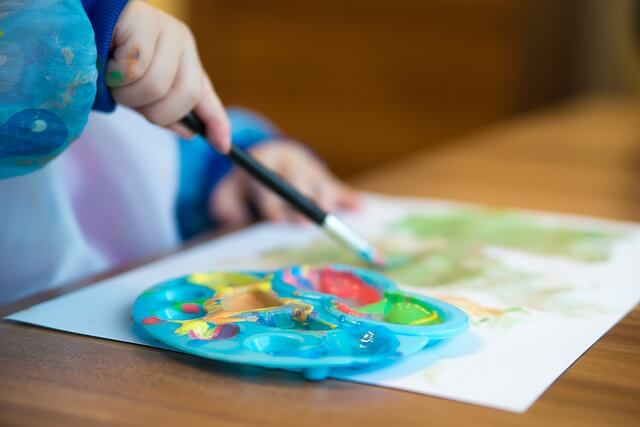 Teachers sign up for this low-pay, grueling-hour job because they ultimately want the absolute best for their students—not only in their schooling, but in their lives. Their students are basically their second children. They definitely spend enough time together to qualify as such. Anything made by their students, teachers keep close to their hearts and hold on to for a lot longer than you think. My second grade teacher who I recently connected with on Facebook sent me a photo of a picture I drew with crayons and stick figures of me holding her hand. "Things like this are priceless and warm my heart," retired teacher Linda Reamer said. Leave an impression on your favorite teacher forever with a thoughtful, handmade gift.
40. Thank You Cards
The most rewarding phrase a teacher can hear from their student, no matter what the context: "Thank you." During my freshman year, my classmates and I took a trip to London with our music professor, Dr. Buchler. We were required to write diary entries each night. I remember taking my last entry to thank Dr. Buchler so much for his passion and commitment to making the trip a success. This simple phrase says so much in only two words. If you do nothing else for your teachers this coming year, make sure to say thank you. But if you want to take it a little further and maybe get a tear out of your favorite instructor, create a thank you note for them. You may start a lasting relationship with a mentor who will have your back forever.
Still looking for a way to show your teacher they're appreciated?
Check out 10 more gifts that say "thank you" to those who guide you.
Teachers use dry erase markers more than any other supply in their classroom. From writing on whiteboards during a lesson to planning out things on a sheet protector, dry erase markers get used up a ton and can get pricey for teachers over time. "It's always a sad day when you lose one or you have to throw one away. Getting this for your teacher person, even if they already have some out, is one of the most thoughtful and practical gifts you can give," substitute teacher Dakota Valdez said. Grab some colorful dry erase markers and wrap them up for the perfect gift.
Price: $10.95
42. Used Books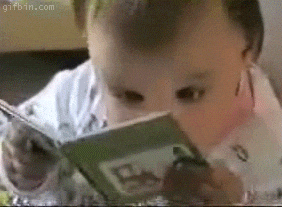 Most teachers have a classroom library stocked with fun reads for their students. Help your favorite teacher update their collection by passing on books that you've already gotten a chance to love! "We always need more books to keep our classroom libraries up-to-date and we can't really afford to start a book collection from scratch. Donating your used books to a classroom will make your teacher very happy," Valdez said. This gift is cheap and much more meaningful if you pick out books that remind you of your teacher. Pair it with notes explaining your reasons for passing on each book for a sentimental gift to the teacher in your life.
Price: Free!
We've all seen the beaten-down uncomfortable chairs schools provide their staff. Don't let your teacher spend their day in an uncomfortable chair. Upgrade your teacher's desk setup with a new office chair in just about any color.
Price: $44.99
Arguably the most important thing to any adult is coffee. "I once gave my teacher a coffee maker and mug set because I wanted to give her something meaningful and useful for the classroom. I knew she was addicted to coffee and would really appreciate it, plus put it to good use. I always try to give gifts tailored to each teacher's personality," said Marta D'Ocon, a sophomore at Santa Monica College. Most have a coffee maker at home, but help your teacher out and get them a single-serve compact coffee maker for their classroom (10/10 recommend the Keurig K-Mini). Throw in a cute mug and box of coffee pods for an entire coffee-themed package.
Price: $66.99
Organization is key for all teachers to handle tons of paperwork and supplies. Make sure they keep everything nice and tidy by gifting them a label maker. Keeping everything labeled will help them save up on supplies and find everything they need with a simple look.
Price: $24.38
On those days where teachers give students the gift of a free period, board games come in handy. With tons of different options, wrap up your favorite game (I suggest classics like Sorry or Candyland) for your favorite faculty member this holiday season.
Price: $19.94
Plants are always a great gift for any hard-working adult. "I think it's nice to give teachers something that you think they will enjoy but simple. My friend and I have gifted a teacher a succulent since she had moved and I'm happy to have contributed just a bit to the decor," University of Notre Dame sophomore Yanik Ariste said. Show your teachers some appreciation with low-maintenance plants for their classroom or their home.
Price: $31.99
Every positive space calls for a fresh smell. Pick out a scent your teacher would love (holiday-themed or otherwise) and wrap it up for a sweet gift. If you want to show them ultimate appreciation, get them a set with a matching cream and body wash.
Price: $10.99
Up your teachers' grading game with some inexpensive stamps. "For a few dollars more you can be the cool teacher and Facebook "like" your students' work. It may not be as cool as TikTok, but it will get you some brownie points, while also subtly letting your kids know that, yes, you do have a life outside of the classroom," Valdez said. From simple letter stamps for giving out As to stamps with cute emojis on them, there are tons of options that would make great stocking stuffers or buy a few to wrap in a basket as a gift.
Price: $8.99
The perfect gifts for teachers make their lives easier in any way possible. Smart home devices help with scheduling, providing entertainment and facilitating simple tasks. "I think surprising teachers with a gift at the end of the year can be really meaningful because these teachers do spend so much time with us, especially in high school when many of them double as club sponsors and sports coaches. It shows them we value all that they do for us," Ariste said. Pick up an Amazon Echo Dot or Google Home for your teachers this year.
Price: $34.99