Got a future teacher in your family? Still haven't bought them a present? CM is about to be your savior: These 15 gift ideas for new teachers are sure to land you an A+.
Check out 10 gifts for new teachers they'll love more than school holidays.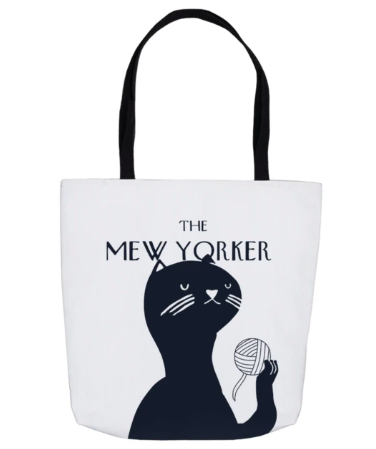 Teachers have a lot of stuff, y'all. And for student teachers, a backpack is just not functional for the transition between campus and school. Get them a sturdy tote bag (might I suggest a clever pun for your favorite English teacher?). They'll be able to carry everything they could possibly need and then some.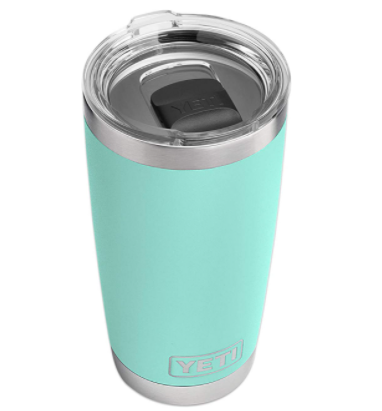 YETI Rambler 20 oz Tumbler: $29.98
Between early teacher mornings and late college nights, student teachers need coffee in an IV. Give them the next best thing and get them a huge travel mug. Seriously, pick out something they can legit swim in. They'll be able to brew their own coffee in the morning, which will save them tons of Starbucks runs (and money!), and they'll be the most awake teacher in the game.
Adult Coloring Book: $8.27
Coloring is relaxing, and there are few things more stressful than five classes of students staring at you five days a week when you still feel a bit like a student yourself. Plus, it's practical: They can decorate their desk (if they have one) or fit in with their Crayola-toting students if they teach elementary school.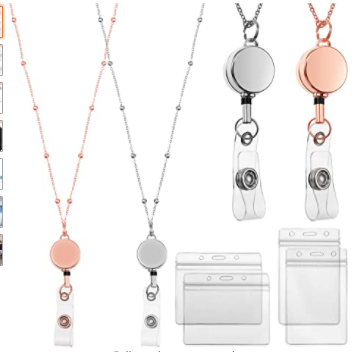 2 Pieces Badge Lanyard with ID Holders: $10.99
Teachers have to display their ID badges at all times, so get your student teacher friend a cute and functional present that they'll use every day. Every college and sports team imaginable sells lanyards, but you can also get ones with dogs or elephants or turtles or whatever it is you're into. Paired with their super professional name badge and horrible passport photo, a fun lanyard will be a welcome change of pace.
Price: $8.99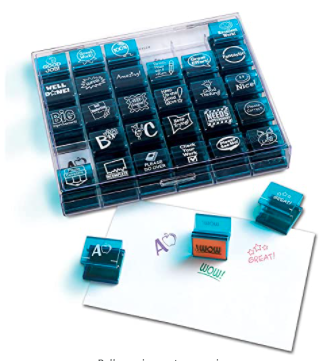 Learning Resources Jumbo Illustrated Teacher Stamps: $19.99
Grading gets tedious and your hand will start to hurt. Save time and cramps with stamps and stickers. These help teachers be fun and personal while also saving so much time. You can find stickers for literally everything, so get a pack that fits their personality.
Teachers need classroom supplies like no one's business, and they pay out of their own pockets. Sticky notes, pens, pencils, scissors…the list goes on and on. Help your student teacher save money for other things and give them a nice base to build a classroom on.
Price: Varies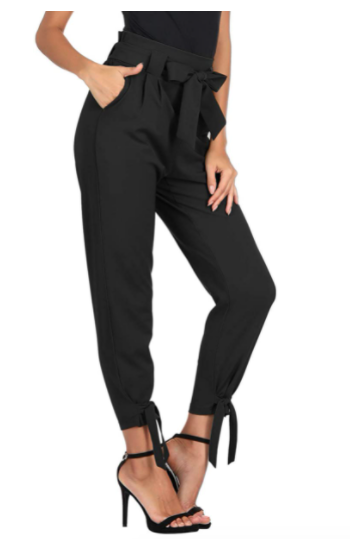 GRACE KARIN Women's Casual High Waist Pencil Pants: $31.99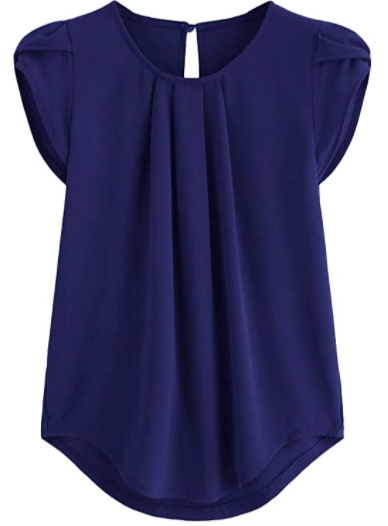 Milumia Women's Casual Round Neck Basic Pleated Top: $17.99
This sounds snooze-worthy, but work-appropriate but fun clothes can be hard to come by. Whether it's a colored blazer or a fun tie, help your future teacher show their personality while remaining professional. Or you can always opt for a classroom-appropriate dress.
And guys, don't think gym shorts are appropriate work attire. Unless you're a gym teacher…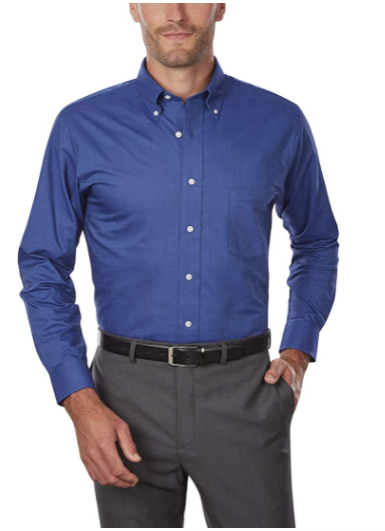 Van Heusen Men's Dress Shirt: $19.99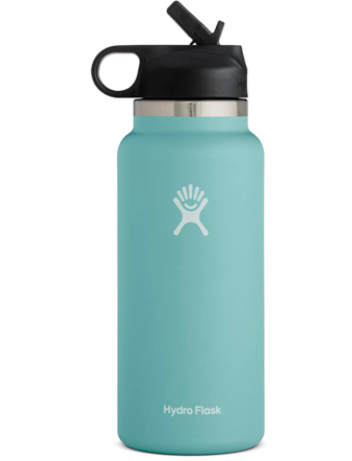 Hydro Flask Water Bottle: $37.46
Teachers spend all day talking, so they get thirsty. It doesn't matter if it's stainless steel or recycled plastic. Get your student teacher a unique water bottle that he or she will love refilling throughout the day.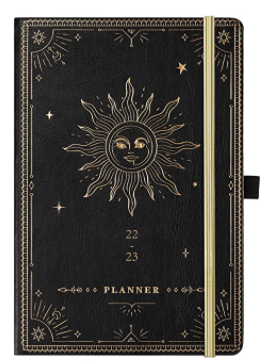 2022-2023 Planner: $16.99
Between teaching and college classes, student teachers have basically every hour of their day planned out—down to sleeping and snacks. Planners help student teachers (and everyone else, to be honest) stay on track, so they'll never forget another meeting again.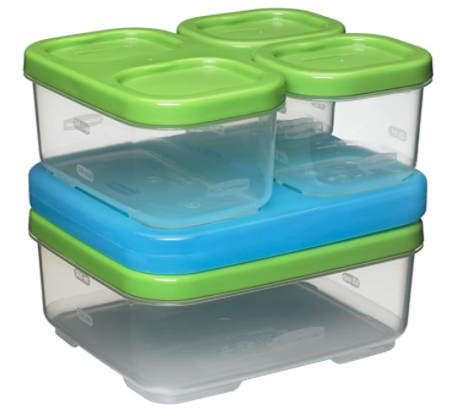 Rubbermaid Lunchbox Kit: $14.50
Bringing lunch to school is a great way to save money, and every college kid has leftovers—even if it's just takeout. Tupperware is the perfect way to store and transport last night's pasta.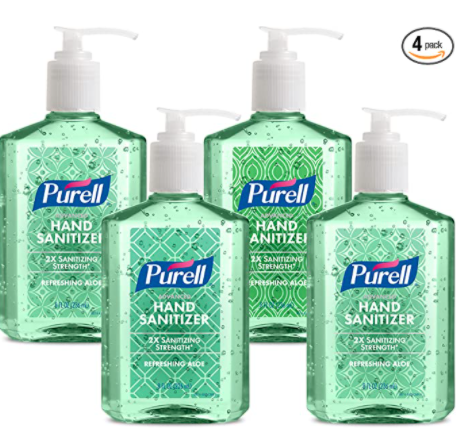 Purell Advanced Hand Sanitzer 4 Pack: $19.99
A cute stocking stuffer, hand sanitizer is the best teacher gift. Kids have germs, you know. A lot of them.
12. Teachers Pay Teachers Gift Card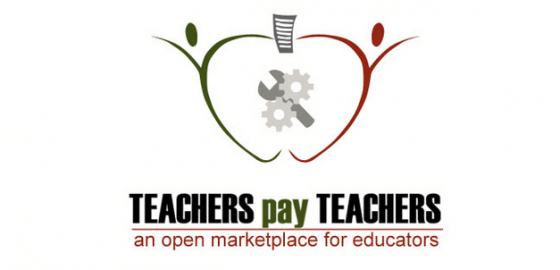 Teachers Pay Teachers is a fantastic website full of resources for teachers, including worksheets, lesson plans and other classroom materials. It's free to make an account, but it's not always free to look at and use materials. Get your student teacher a gift card for all those times they're struggling to come up with a killer lesson… Why reinvent the wheel?
Price: Varies
13. School Supplies
PILOT G2 Premium Gel Pens: $12.98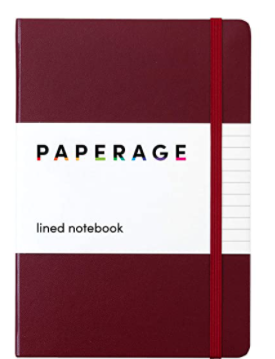 Paperage Lined Journal Notebook: $9.95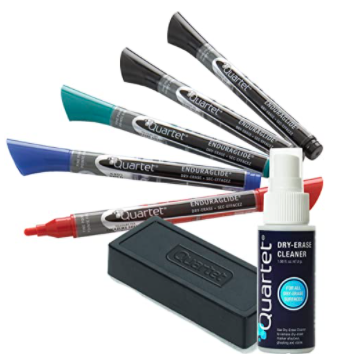 Quartet Dry Erase Markers Accessory Kit: $11.50
Pens, pencils, markers, paper: You name it, teachers need it. If a Staples gift card feels too impersonal, ask your student teacher what they need or want for their classroom and grab a pack. If you're tired of the boring ole' gift box, put a bunch of supplies together into a cute pencil case or desktop holder.
14. Books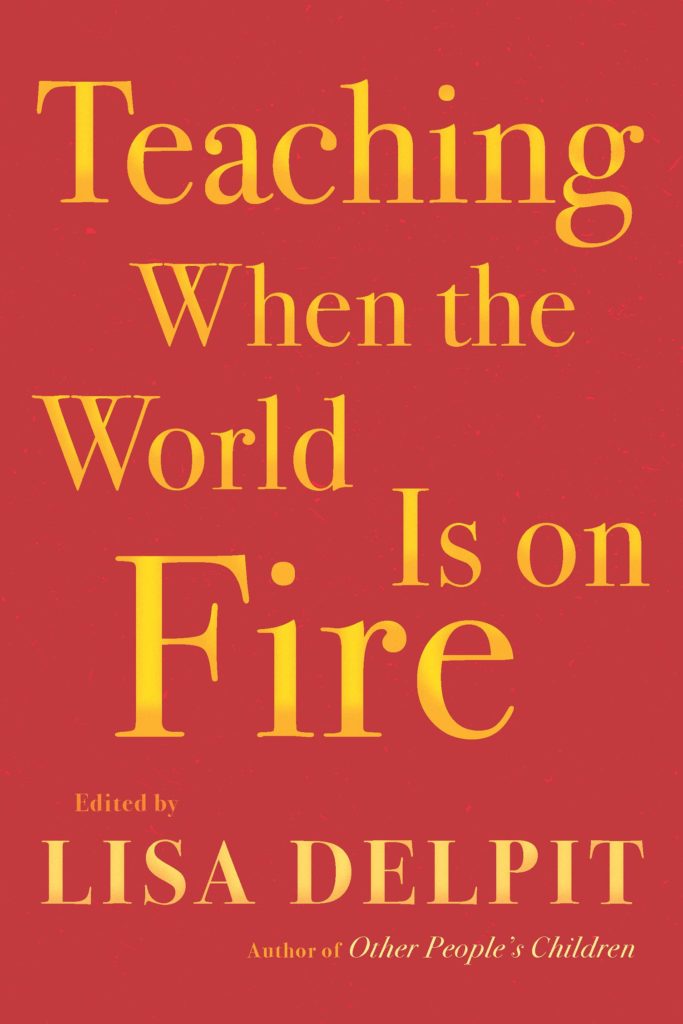 Teaching When the World Is on Fire: $17.99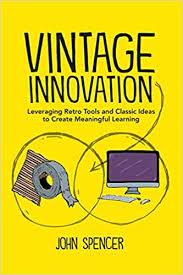 Vintage Innovation: Leveraging Retro Tools and Classic Ideas to Design Deeper Learning Experiences: $25
Whether it's books for their classroom (elementary school and English teachers are always in need of books for a class library!) or books for them to read on break, everyone loves a good book. Teaching-related titles totally optional.
Price: Varies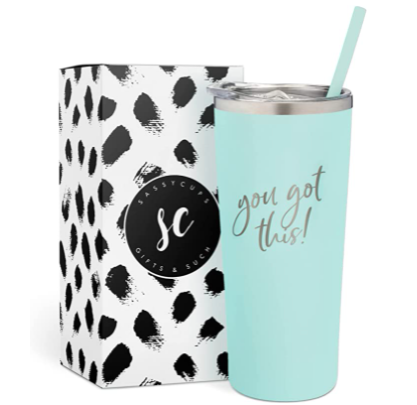 Teaching is hard, y'all.
SassyCups You Got This Tumbler: $24.62
Still not sure what to buy the best teacher in your life? Check out this gift guide with gifts new teachers will seriously want.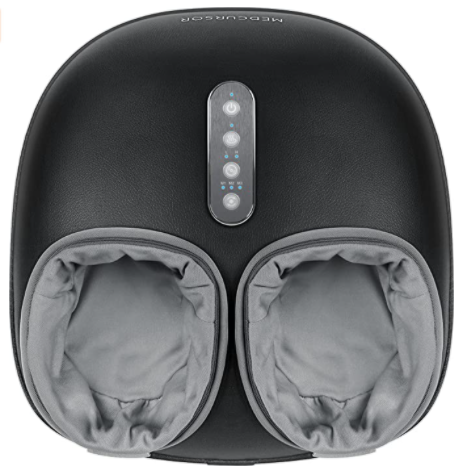 Medcursor Foot Massager Machine: $72.99
Teachers spend all day standing in front of their class trying to instill the children with the brilliance to change the world (or at least to stop talking for five minutes). How exhausting. Give the teacher in your life a moment of relaxation. It will surely be their favorite gift they receive.
17. A spa day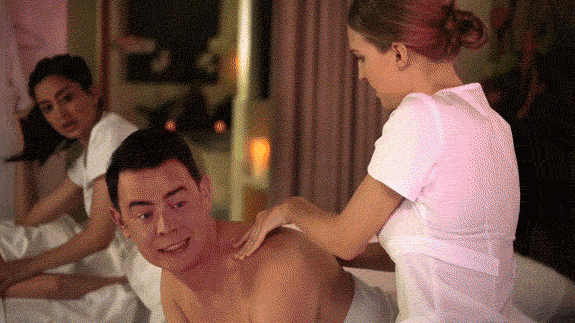 This person spends an entire day with children. A spa day is the least you can give them. If you can't afford to spend the big bucks on a massage, facial and the works, then split it with the class. Have the kids in the class each give anywhere from $20-30. That way you can treat your teacher with a gift they deserve.
Teachers are busy. You might consider throwing a few different items into a gift basket for your favorite educator that they can utilize in the comfort of their own home. They have earned all of the self-care they can get.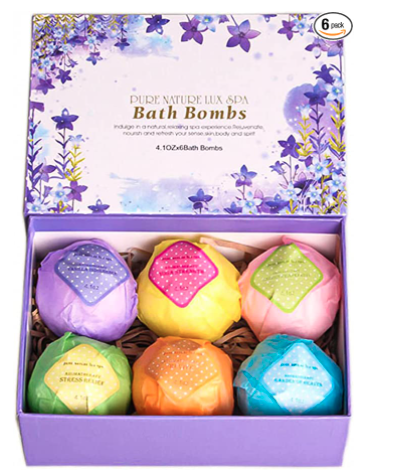 LuxSpa Bath Bombs Gift Set: $14.99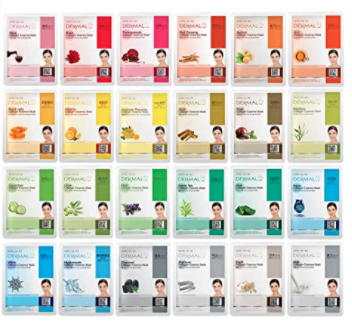 DERMAL 24 Combo Pack Collagen Essence Full Face Facial Mask Sheet: $14.99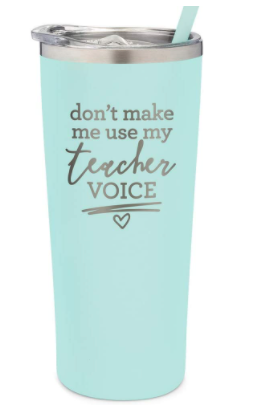 SassyCups Funny Teacher Tumbler | Don't Make Me Use My Teacher Voice: $24.62
Your teacher friend shows up to the bar and already can't speak. Why? She spent the entire day shouting over her students to stop talking. Let the tumbler speak for her.
Acrylic Teacher Office Desk Bar : $37.99
Parents trust their kids' teachers to keep them safe every day. He's got to make a good impression starting on the first day. Make sure he makes a good first impression starting at his desk. A nameplate personalized with your teacher's name says he pays attention but he's all business when it comes to shaping kids' minds.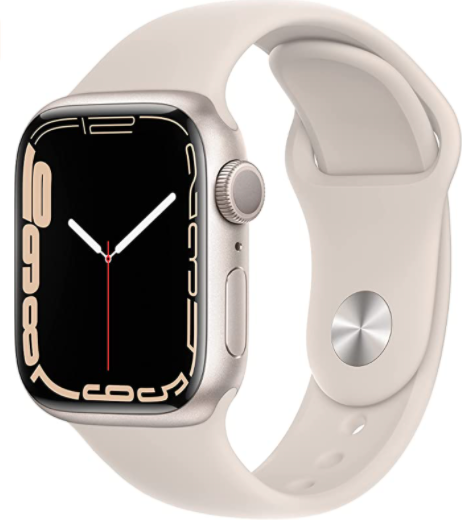 Apple Watch Series 7: $394.32
"Funny enough, [I'd want] some type of smart watch. I'm always timing my kids to keep them on track, and sometimes I don't have pockets or I leave my phone somewhere across the classroom," said Sharlie Goodson, a first-year teacher in Miami, Florida.
Not all teachers are good at math. Make grading papers, exams and worksheets galore easier with an EZ Grader that does the math for them.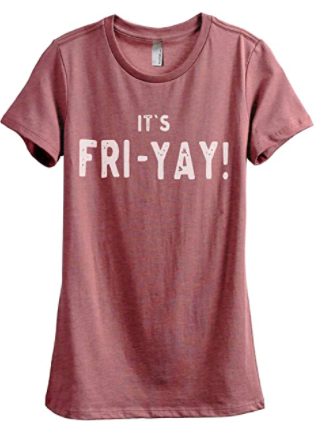 It's FRI-Yay Women's Fashion Relaxed T-Shirt: $18.99
As Rebecca Black would say, gotta get down on Friday. Fridays = freedom to teachers. Let them celebrate with a shirt that can also help them teach their pupils about puns.
23. Wine Accessories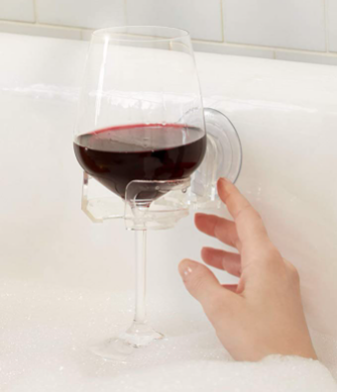 SipCaddy Shower Beer and Bath Wine Holder: $15.95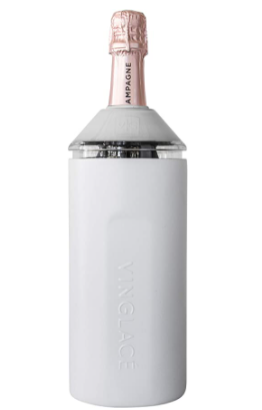 Vinglacé Wine Bottle Insulator: $89.95
Every Fri-YAY celebration calls for wine. Let the teacher in your life sit back, relax and enjoy adult-only beverages. Check out all of the cute wine glasses on Etsy that fit her personality. While you're at it, make sure she's stocked for the next year. Teacher's Appreciation Week is in May. Don't let her celebrate empty handed.
24. Paper & Ink
Hammermill Printer Paper: $19.14
"I work in a low income school where copies are made once a week and have to be approved two weeks in advance because resources are limited," Goodson said. "So I have to go to Fedex or print from myself way more than I ever expected. I had no idea how much ink and paper I would need." Teachers use tons of printable activities throughout their day. That shouldn't have to come out of their pocket.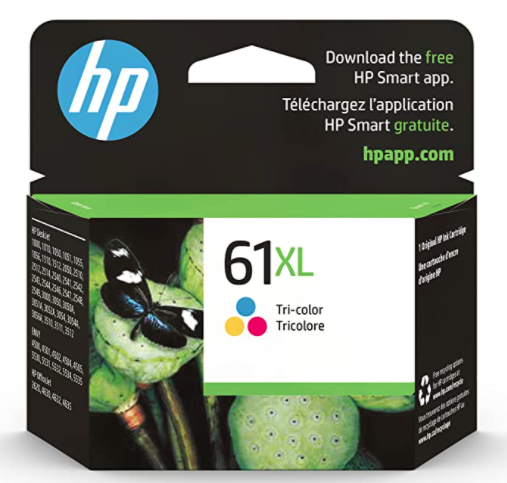 Original HP 61XL Tri-color High-yield Ink : $43.89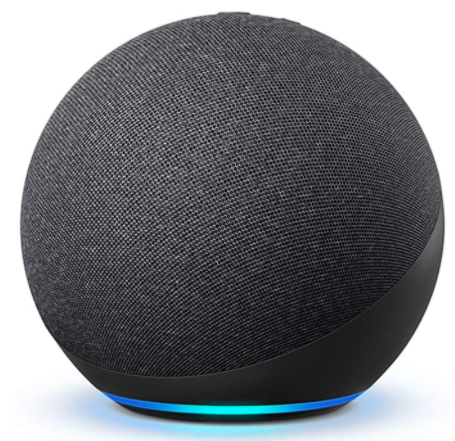 Echo 4th Gen: $59.99
The teacher in your life needs all the help they can get to hold their students' attention. With this gift, they can play soft, soothing music while their students work or a wild dance party for indoor recess. The possibilities are endless.
Learn what current teachers and teachers-to-be really want from their students
Written by Alexandra Blackwell
This school year has gone and past, leaving teachers everywhere with piles of Starbucks gift cards and cute coffee mugs crowding their desks and dreams of the day when students actually give them useful items as end-of-the-year presents. Teachers ultimately want to make their classrooms the best kind of second home for their students. That may take a little more than just a grande black Pike roast. After all, students do spend what feels like half their lives in the classroom, and they deserve the best kind of learning environment possible to make the most of their education. Send an influential teacher in your life back to school with a teacher appreciation gift they'll never forget.
Everyone loves the teacher who throws parties for Halloween, Valentine's Day or even Saint Patty's. But kids often don't think about where all the food comes from. Well, the money for the chips and salsa or chocolate chip cookies usually comes straight from a teacher's wallet. "We celebrate birthdays, sometimes have pizza for special occasions or popcorn while we watch a movie so a gift card to the grocery store would be really helpful," Connecticut art teacher Thelma Halloran said. Teachers foster a second home for their students and hope to make as comfortable as they can. "I also keep snacks for kids who are hungry," Halloran said. Major shout out and thank you to teachers like Ms. Halloran who save their kids from very real hangriness.
27. Crafting items
Crayola Ultimate Crayon Collection: $12.99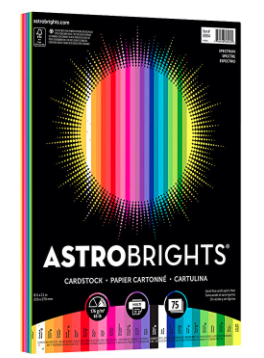 Astrobrights Colored Cardstock: $6.88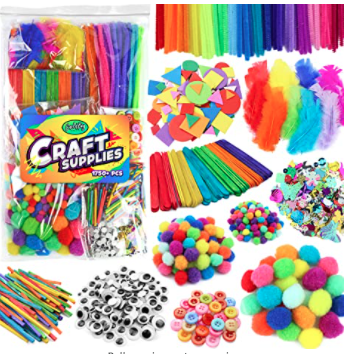 Arts & Craft Supplies for Kids: $13.49
The macaroni for those necklaces and popsicle sticks for those picture frames your kindergarten teacher taught you to make for special holidays cost a generous dollar. "Christmas, Mother's Day, and Father's Day is big, so the children make presents for their parents. This is totally out of pocket. If I buy picture frames for $1 each and take pictures of each child and develop them and buy gift bags to decorate, this project comes to over $40," New Jersey teacher Laurie Franklin said. Some school districts in the U.S. can provide this supplies for their students while a lot of others don't have the funding. "I purchase dollar store items to supplement with the items I receive through the district as supplies do run out," Franklin said. Kiddos love getting crafty, so a package of glitter glue, markers or even just crayons can go a long way.
The Teen's Musical Theatre Collection: $21.50
Theatre, band and choir teachers have special funding needs that other teachers don't. One major economic hit comes from purchasing song books. "Most of my business expenses are song books. I keep an Amazon 'Studio' Wish List of the most useful books. I'm still trying to add to my library in order to have the most useful music on hand for my students," freelance voice teacher and former FSU College of Music teaching assistant James Harrington said. Giving your teacher a song book as their end-of-the-year "thank you" will fulfill each theatre nerd's set and costume dreams and each choir or band geek's concert uniform plea. You'll end up singing and dancing like Troy and Gabriella in High School Musical 3.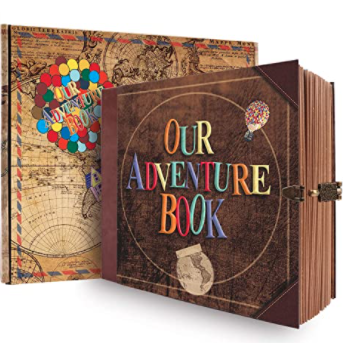 Our Adventure Book Scrapbook: $27.99
Teachers spend hundreds of hours with their students. Each school year represents a new and exciting adventure. Your teacher will want to remember each special relationship they created this year. This will be especially perfect if your teacher just started at a new school. They'll never forget that first class that welcomed them with open arms.
The Greatest Showman: Music from the Motion Picture Soundtrack: $15.35
Music teachers go through school with classes with over fifty students and songs extending over five or six pages front and back. Printing not only requires hours in the copy room but lots and lots of paper. Think of all the trees you would save if you invested in a few copies of your favorite song for your music teacher to take on as their next choir class project? Some teachers also ask for gift cards for multiple online sheet music databases. "Gift cards to JWPepper, Sheet Music Plus or even Amazon gift cards can provide enough funds for supplemental music for differentiation in the classroom," choir teacher Madeline Poe said. Music teachers really just want access to all the hot tunes to make their students excited and passionate for the art form.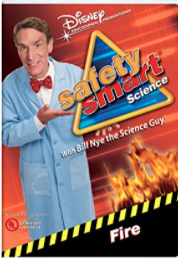 Bill Nye the Science Guy: $39.99
Videos create a great outlet for modern-style learning. Kids stimulate their senses with multiple types of media each day. "DVD's/musical performances aired on PBS often go unnoticed when at home. But I have the opportunity as a teacher to shed light on these amazing stories," Poe added. All the visual learners out there especially benefit from an investment in education videos. Teachers also benefit from a moment out of the spotlight while their students simultaneously learn about something to share with their families around the dinner table later that night. Pick a Bill Nye video from the bottom of the Walmart dollar DVD bin and bring it in to your science teacher when you get the chance. It'll make that teacher's day.
No longer are all children pleased by a picture book recitation. Entertainment via the big screen has taken over. But, believe it or not, Netflix does not offer every movie ever created. An even bigger shocker? Not every teacher actually has a Netflix account. When it comes time for the movie/book comparison and contrast papers, your literature teacher could use a little help buying the movie version of The Chronicles of Narnia or even the Shakespeare classic Macbeth. "I just need a proper salary. That's it," International Baccalaureate and AP Literature teacher Derek Coghlan said. Teachers want the best for their students but also have their own families to support. Not all the movies teachers need find themselves in the Walmart dollar DVD bin. Bring a copy of The Great Gatsby to your teacher, but make sure to wait until completing the novel, because you definitely don't want to spoil the ending for your classmates or yourself.
33. Cleaning supplies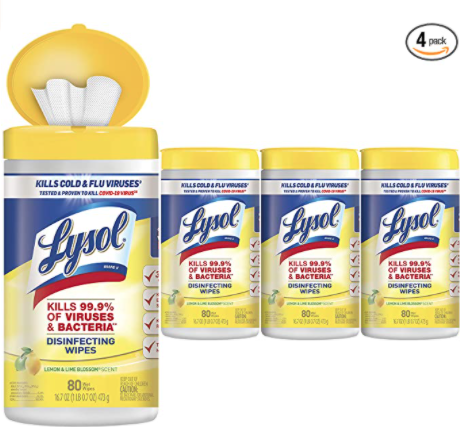 Lysol Disinfectant Wipes: $12.47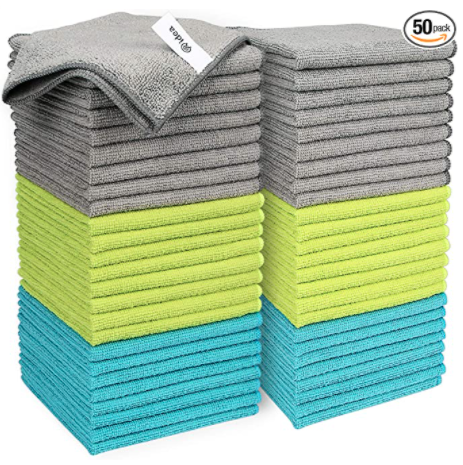 AIDEA Microfiber Cleaning Cloths: $21.95
Ever wonder why kids are constantly sneezing and coughing in the hall ways? Keeping an entire school free from germs and dust takes a lot of effort. Save yourself from the bug by dropping a hint to your teacher to keep their classrooms clean. Cleaning supplies came too late for Mr. Galindo's rowdy third grade class. But new teachers can still be saved from the struggle. Create a safe space for yourself and your classmates by purchasing some Lysol wipes or a tub of hand sanitizer as your teacher's end-of-the-year gift. I know it doesn't seem like something you can package up with a bow on top without feeling weird about it, but ultimately, your teacher and her next class will appreciate the decrease in sneezing disrupting the class. A useful gift is a thoughtful gift.
We know students need a strong backpack to lug around their back-breaking textbooks. But where do you think all of your papers and tests go when they leave your desk? That's right: straight into your teacher's bag. A teacher's job does not stop when the bell rings at 3 p.m. A school day does not include enough time for teachers to grade all their students' assignments. Along with your papers, they have lesson plans, books which aid them in making those lesson plans and personal items of their own. "I need a large tote with big pockets and a water bottle holder. It needs to be waterproof and a dark color because things get dirty easily in a classroom," middle school teacher Gaby Pelaez said. Generously notice their struggle to open the door in the morning and purchase them a hefty personalized teacher tote bag they can easily just throw over their shoulder. This way they'll still have hands for one (or two) cups of coffee. At the end of fourth grade, my mom along with the other class moms made a tote for our lovely teacher, Ms. Fields. She loved it, of course.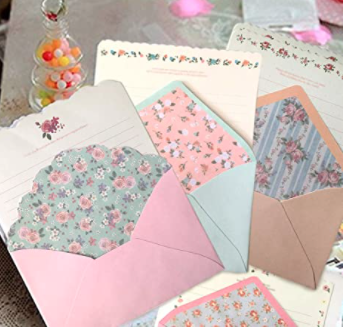 Cute Kawaii Lovely Special Design Writing Stationery Paper: $18.00
Teachers speed through the conveniently placed pile of note paper on their desk when handing out hall passes or jotting down reminders. At the end of the year especially, they could always use a little more room to scribble. Getting your teacher pretty or personalized stationery shows that you care about them and respect their authority as the leader of the class. Suck up a little and give your teacher some nice stationery as an end of the year present. Mrs. Reamer, my third grade teacher always wrote her students cute, inspiring notes to make them smile. Help teachers display the love they have for their students.
Desktop Tray Organizer: $22.87
A creepy critter may crawl out from under that pile of notebooks and loose leaf papers any second now. Save your favorite teacher the pain of disorganization and not knowing what could spontaneously appear on top of their desk with a neat place to keep all their important files. Mrs. Poe always had at least two piles of papers on her desk: music, lesson plans and papers to grade. Maybe you'll get the grade for that big test back sooner if your teacher can actually sort through them before the end of the school year. It's a school gift that works for everyone.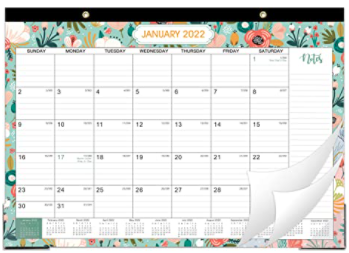 2022 Desk Calendar: $14.99
Send your teacher a friendly reminder of how long it has been since you had a classroom party with a desk calendar. Not to mention, a calendar right before their eyes makes it easier for them to remain on top of their grading, which determines how you do in class. Your teachers want to avoid grading at all costs. Who wants to sit for hours on end reading papers that basically provide the exact same information? But a calendar forces them to remain steadfast in their oath to teacherhood.
38. Parent Volunteers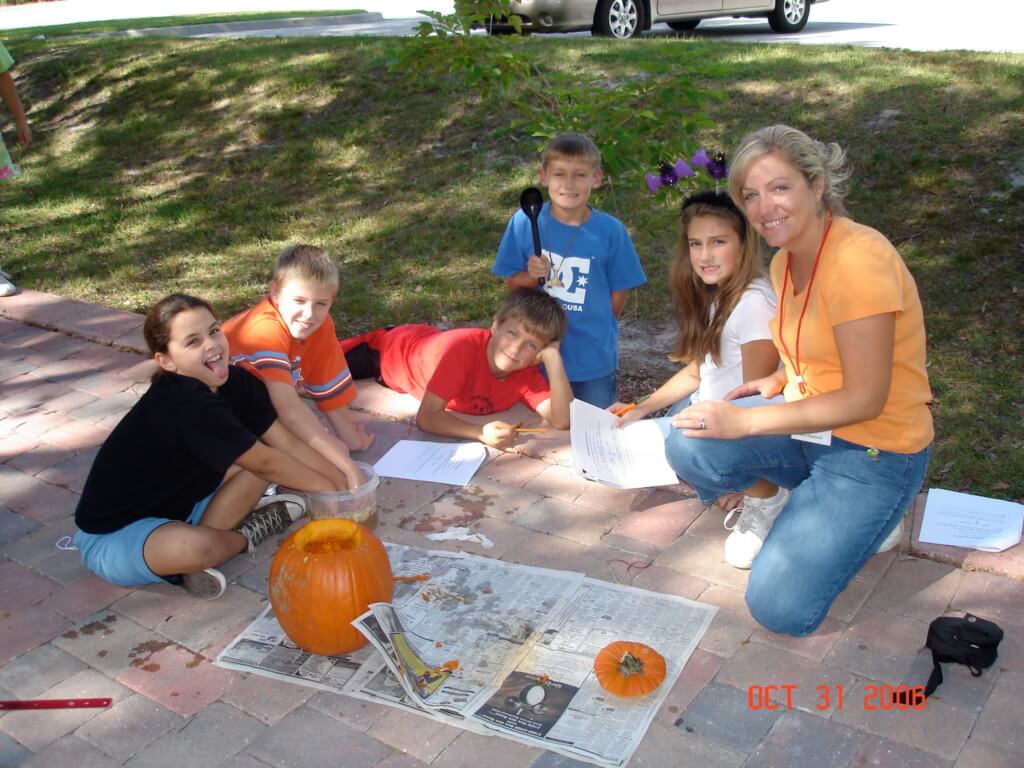 Recruit your parent to chaperone for the class trip you have been waiting for all year long and you will instantly find yourself the new teacher's pet. Even just asking them to help with a crafty project or plan for the next big class party will take major stress away from the teacher. This way, maybe they won't assign a bunch of busy-work projects along with scheduling a test all for the same week. My mom volunteered her time all through my elementary, middle and high school days and she can attest to how much fun it was for her, too. Teaching requires a lot of planning—much more effort goes in to keeping a sane classroom than you may think. They need as much time as they can get to make sure their students get the best education possible. Parent volunteers provide them some time to breathe between lectures–the best gift of all.
39. Anything made by their students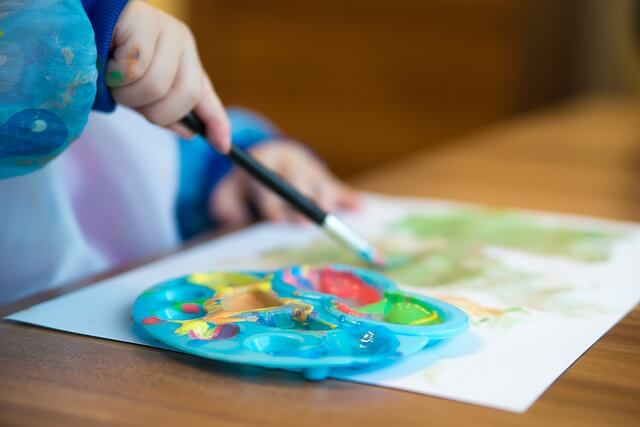 Teachers sign up for this low-pay, grueling-hour job because they ultimately want the absolute best for their students—not only in their schooling, but in their lives. Their students are basically their second children. They definitely spend enough time together to qualify as such. Anything made by their students, teachers keep close to their hearts and hold on to for a lot longer than you think. My second grade teacher who I recently connected with on Facebook sent me a photo of a picture I drew with crayons and stick figures of me holding her hand. "Things like this are priceless and warm my heart," retired teacher Linda Reamer said. Leave an impression on your favorite teacher forever with a thoughtful, handmade gift.
The most rewarding phrase a teacher can hear from their student, no matter what the context: "Thank you." During my freshman year, my classmates and I took a trip to London with our music professor, Dr. Buchler. We were required to write diary entries each night. I remember taking my last entry to thank Dr. Buchler so much for his passion and commitment to making the trip a success. This simple phrase says so much in only two words. If you do nothing else for your teachers this coming year, make sure to say thank you. But if you want to take it a little further and maybe get a tear out of your favorite instructor, create a thank you note for them. You may start a lasting relationship with a mentor who will have your back forever.
Still looking for a gift for teachers to show they're appreciated?
Check out 10 more gifts that say "thank you" to those who guide you.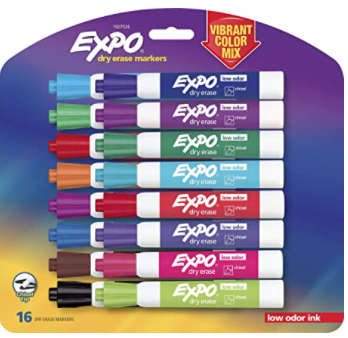 Expo Dry Erase Markers: $18.70
Teachers use dry erase markers more than any other supply in their classroom. From writing on whiteboards during a lesson to planning out things on a sheet protector, dry erase markers get used up a ton and can get pricey for teachers over time. "It's always a sad day when you lose one or you have to throw one away. Getting this for your teacher person, even if they already have some out, is one of the most thoughtful and practical gifts you can give," substitute teacher Dakota Valdez said. Thank god you can use this school gift idea now, since the boring chalkboard is no longer. Grab some colorful dry erase markers and wrap them up for the perfect gift.
42. Used Books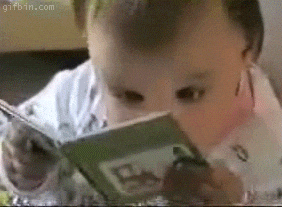 Most teachers have a classroom library stocked with fun reads for their students. Help your favorite teacher update their collection by passing on books that you've already gotten a chance to love! "We always need more books to keep our classroom libraries up-to-date and we can't really afford to start a book collection from scratch. Donating your used books to a classroom will make your teacher very happy," Valdez said. This gift is cheap and much more meaningful if you pick out books that remind you of your teacher. Pair it with notes explaining your reasons for passing on each book for a sentimental gift to the teacher in your life.
Price: Free!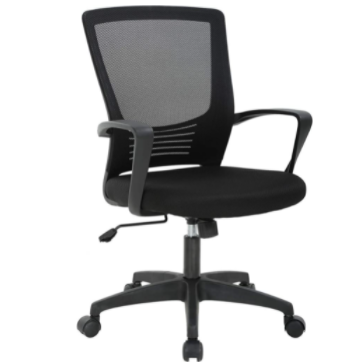 Ergonomic Office Chair: $49.99
We've all seen the beaten-down uncomfortable chairs schools provide their staff. Don't let your teacher spend their day in an uncomfortable chair. Upgrade your teacher's desk setup with a new office chair in just about any color.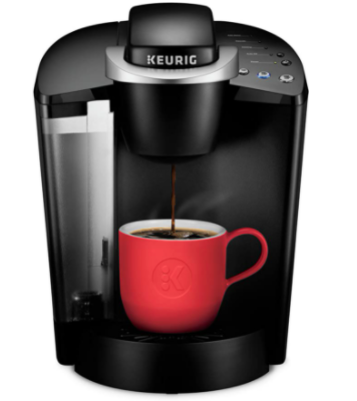 Keurig K-Classic Coffee Maker: $99.99
Arguably the most important thing to any adult is coffee. "I once gave my teacher a coffee maker and mug set because I wanted to give her something meaningful and useful for the classroom. I knew she was addicted to coffee and would really appreciate it, plus put it to good use. I always try to give gifts tailored to each teacher's personality," said Marta D'Ocon, a sophomore at Santa Monica College. Most have a coffee maker at home, but help your teacher out and get them a single-serve compact coffee maker for their classroom (also recommend the Keurig K-Mini). Throw in a cute mug and box of coffee pods for an entire coffee-themed package.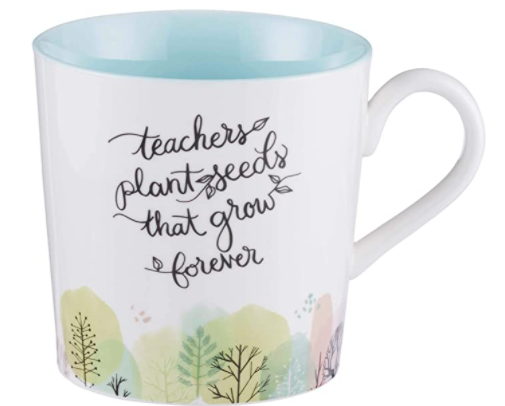 Ceramic Coffee Mug: $9.99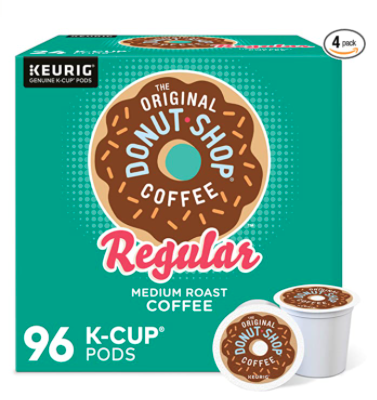 Keurig K-Cup Pods: $38.38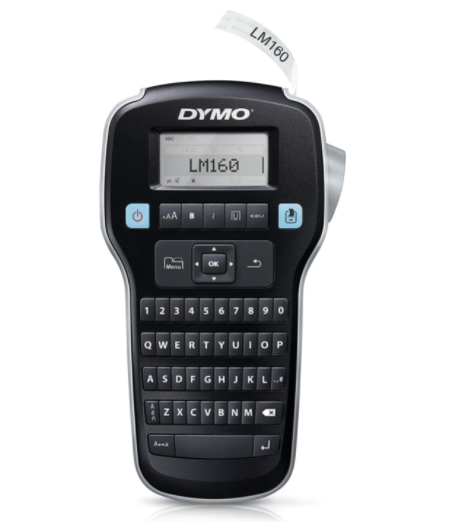 DYMO Label Maker: $30.49
Organization is key for all teachers to handle tons of paperwork and supplies. Make sure they keep everything nice and tidy by gifting them a label maker. Keeping everything labeled will help them save up on supplies and find everything they need with a simple look.
46. Board Games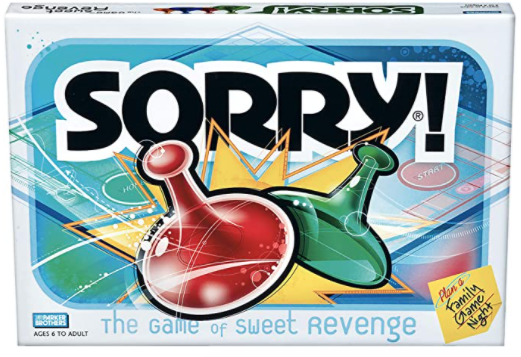 Sorry! Board Game: $20.99
On those days where teachers give students the gift of a free period, board games come in handy. With tons of different options, wrap up your favorite game (I suggest my favorite classics like Sorry or Candyland) for your favorite faculty member this holiday season.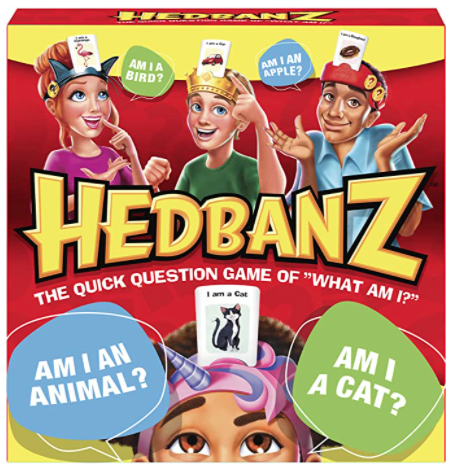 Hedbanz Picture Guessing Game: $15.99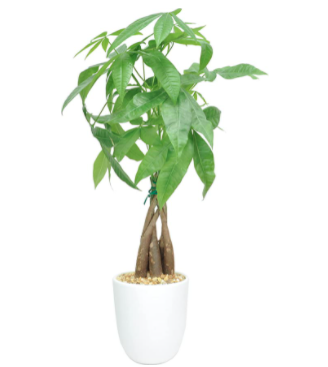 Costa Farms Money Tree: $30.51
Plants are always a great gift for any hard-working adult. "I think it's nice to give teachers something that you think they will enjoy but simple. My friend and I have gifted a teacher a succulent since she had moved and I'm happy to have contributed just a bit to the decor," University of Notre Dame sophomore Yanik Ariste said. Show your teachers some appreciation with low-maintenance plants for their classroom or their home.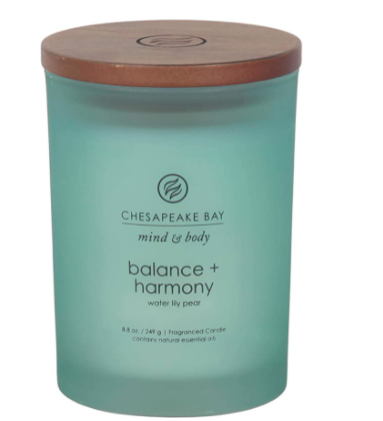 Chesapeake Bay Candle Scented Candle: $9.99
Every positive space calls for a fresh smell. Pick out a scent your teacher would love (holiday-themed or otherwise) and wrap it up for a sweet gift. If you want to show them ultimate appreciation, get them a set with a matching cream and body wash.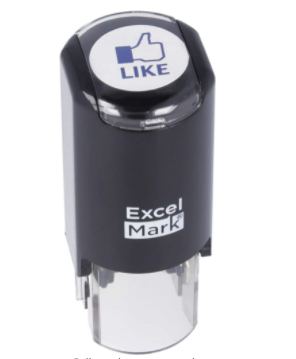 Thumbs Up Like Teacher Stamp: $9.24
Up your teachers' grading game with some inexpensive stamps. "For a few dollars more you can be the cool teacher and Facebook "like" your students' work. It may not be as cool as TikTok, but it will get you some brownie points, while also subtly letting your kids know that, yes, you do have a life outside of the classroom," Valdez said. From simple letter stamps for giving out As to stamps with cute emojis on them, there are tons of options that would make great stocking stuffers or buy a few to wrap in a basket as a gift.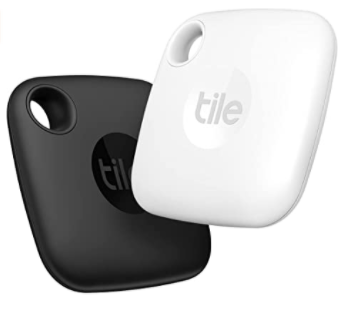 Tile Mate 2-Pack Bluetooth Tracker: $34.99
Imagine you spend all day educating children, grading tests, caring for students' emotional needs and creating lesson plans for the next day and then you pack up all of your stuff to get home to your loving family and…you can't find your keys. Don't let this be your teacher.
*Updated on December 21, 2017 by Celina Pelaez to include gifts 16-25.
**Updated on June 14, 2018 to include 15 more gifts by Alexandra Blackwell.
***Updated on February 3, 2020 to include 10 more gifts by Vanessa Vazquez.
****Updated on November 30, 2021 with new gifts and links by Macey Spensley.
College Magazine does not promote underage drinking. Please drink responsibly.