This post is sponsored by The NAMM Foundation.
Some musicians prefer the classroom to the stage and flawless report cards to applause. Striking a chord between education and music comes easy to students at these 10 cutting edge schools for music education. Marching in the footsteps of the impressive alumni and faculty at these schools, hitting all the right notes in all the right facilities, and finding your first teachers' lounge with these orgs and resources will have you singing in a major key before you even hit the classrooms. Turning your back on performance doesn't sound so bad when you get to be the conductor.
While you're gaining the skills you need in the classroom, don't forget to step outside of your campus to network at The 2018 NAMM Show by registering to attend under the GenNext program—open to college music students and faculty. College music students can apply for the $600 NAMM President's Innovation Award to help get you there!
Check out 10 cutting edge schools for music education.
10. Claflin University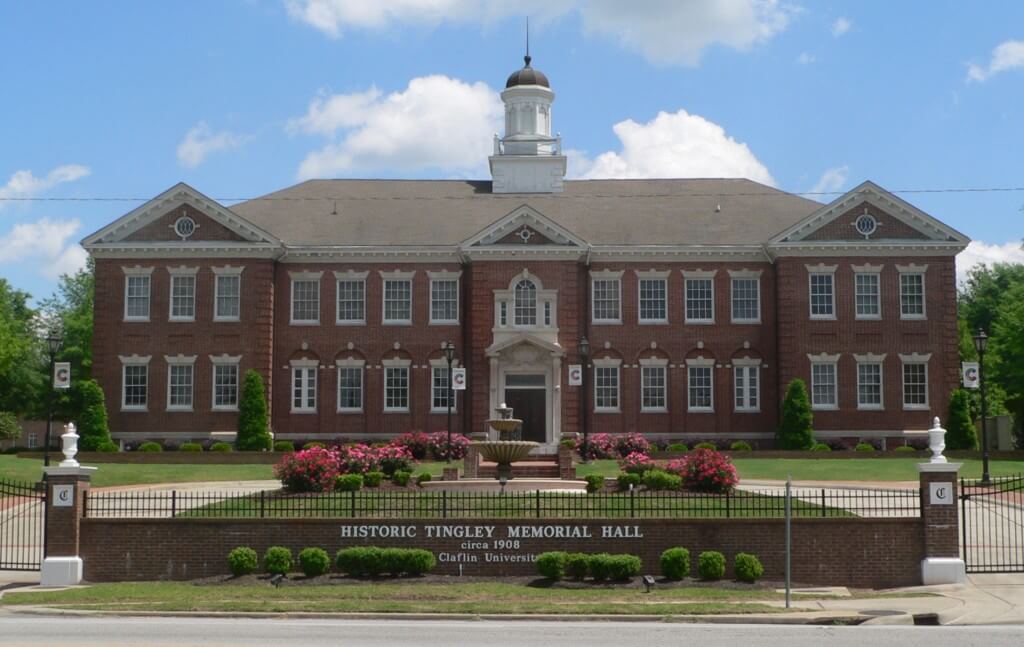 Students studying for a Bachelor of Arts in Music Education learn from first-generation college students and accomplished jazz musicians. You hit the books, and Claflin teaches by the book. All of the requirements for this degree come vouched for by the National Association for Schools of Music and the National Council for Accreditation of Teacher Education. The first generation students and performers that teach here know the benefits of competition, so your student-teaching placement won't come easy. After getting into the music school, students must maintain a cumulative grade point average of a minimum of 2.75 and earn above a C in all major classes, pass content and principles exams, make it though an interview evaluation, pass field experience evaluations, get 100 hours of field experience and pass a background check. Nothing goes unchecked to make sure Claflin-produced teachers are grade-A certified grade-A givers.
9. Johns Hopkins University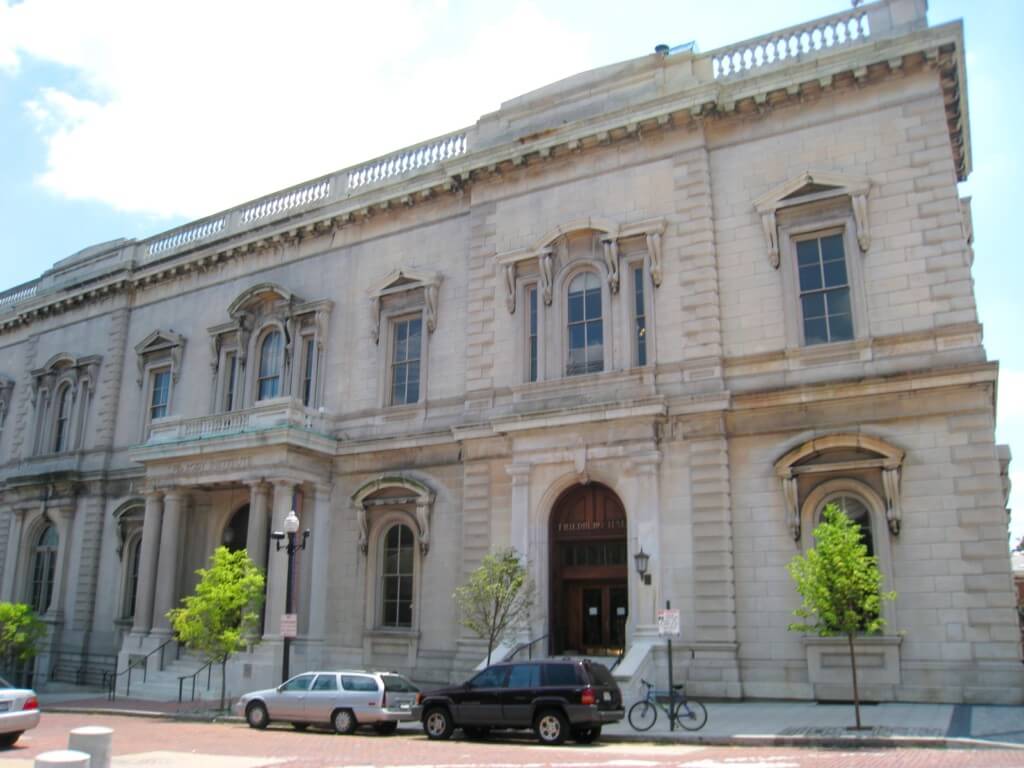 These Ivy League faculty members and alumni make up the big leagues of performing. They hold spots in the Baltimore and Chicago Symphony Orchestras, the Cleveland Orchestra, and the New York and Los Angeles Philharmonics. And they've earned Grammy nominations and Pulitzer Prizes. They say you can pick your instrument and pick your professor here. With a 4:1 student to professor ratio and the option to pick your primary professor and mentor, pick an educator wisely that will shape the educator you'll become. Aside from the impressive faculty, you'll gain access to the Arthur Freidheim Music Library, home to over 225,000 items to peruse.
8. Berklee College of Music
You won't worry about dusty old professors, compositions or equipment at the ultra-modern Berklee. The program traded in the handwritten scales of yesterday for the screens of today in its 22-workstation Professional Education Division Technology Lab, plus updated technology in the performance center, recording studio, and music and media library. Professors didn't throw out all the good ol' stuff though. Berklee students get an unbeatable mix of traditional and modern teaching styles to bring to their classrooms. You can rock like Bach and increase the tempo to the year 3000 all at once. Plus, Berklee's staff actively works in other music education gigs themselves, so the faculty deliver experience from real music education 9 to 5's straight to your 10:30 to 11:20 lecture. Your own 9 to 5 comes one semester through your student teaching practicum, the first step to adding your name to Berklee's impressive list of alumni job placements.
7. University of the Pacific
https://www.youtube.com/watch?v=j_UEsNAL2Xo&list=PL485C46FF0CE01D7C&index=5
What does your ice cream man have in common with the UOP? Lots of options to make the community a better place. Students choose from six halls to perform and rehearse, some with surround sound or new instruments. For the student-teaching requirement, they can choose from three different, options: full-time or part-time, unpaid or paid, suburban or urban, elementary or high school. In "lab ensembles," students practice secondary instruments as part of the ensemble or take a turn as conductor for a day, videotaping their lesson for self-reflection. Students also teach visiting ensembles from schools in the area, teach master classes to children and organize a Children's Choral Festival. When preparing to leave this cozy bubble of community, University of the Pacific sets up students with resources from guest artist master classes, faculty presentations, Pi Kappa Lambda presentations and relationships with the Stockton Symphony and Stockton Friends of Chamber Music.
6. University of Redlands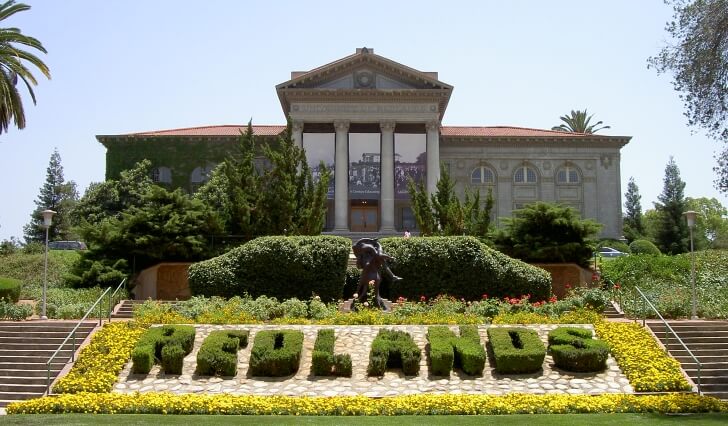 Vocal or instrumental? Performer or educator? ¿Por qué no los dos? Students are encouraged to study both the instrumental and vocal teaching tracks. Or they can take their music education program abroad to schools and conservatories worldwide. Like your favorite genre bending composition, Redlands professors can do both: perform and instruct. Most faculty members also perform in the Redlands Symphony Orchestra. Students can perform while learning to teach as assistants and substitutes. The lucky winner of the concerto competition gets to perform regularly in a subscription concert series. Future teachers that want to skip concertos can participate in The Community School of Music and the Arts, assisting or leading affordable classes for children and adults. "I get to work with six different professionals in a day and learn the tools of the trade. It's so individualistic and it helps immensely to go to someone who knows what it's going to be like when you leave the protective environment of the school," Senior Katelyn Matson said.
If you haven't yet, get your application in for The NAMM President's Innovation Award!
5. Indiana University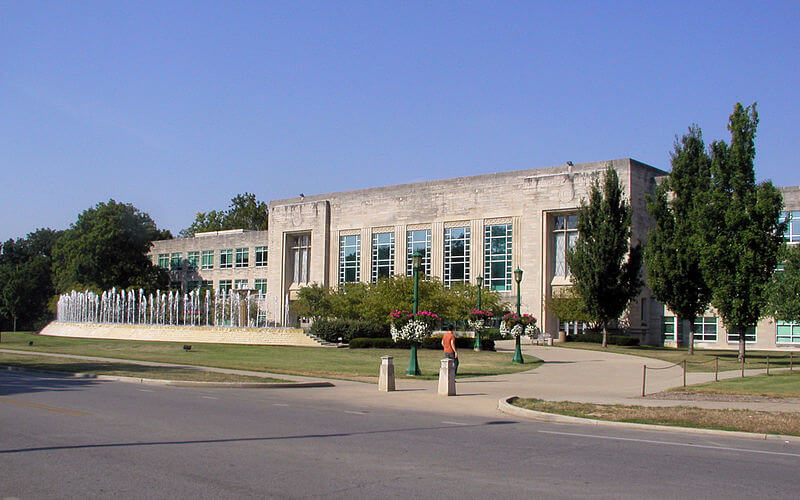 Hoosier best bet for cutting edge music ed? The faculty that get you to your dream job in a music classroom include Brent Gault, former president of the Organization of Kodaly Educators, and Patrice Ward-Steinman, a widely published author in the field of music education. A degree from Indiana University can come from band, choral, instrumental or general tracks. So you can specialize in your favorite subject, but your education will include a well-rounded mix of performance, theory, skills, methods and real-life experience. You won't wait to hit your future employer's teachers' lounge to collaborate and gossip with other teachers. The INSPIRE Living-Learning community in Indiana's residence halls give future educators a place to lay down some sick bulletin board ideas. Students also hang out with their future coworkers in required ensemble participation, with marching band, choirs, jazz band and more. "IU has a very large complex of facilities, including the Musical Arts Center, which houses one of the largest stages in the country," professor Brenda Brenner said. "Home of a full opera season, our students get the experience of performing in productions that rival or surpass many professional companies." Not to mention, the Music and Mind Lab offers Indiana students the chance to collaborate with researchers in interdisciplinary work.
4. Florida State University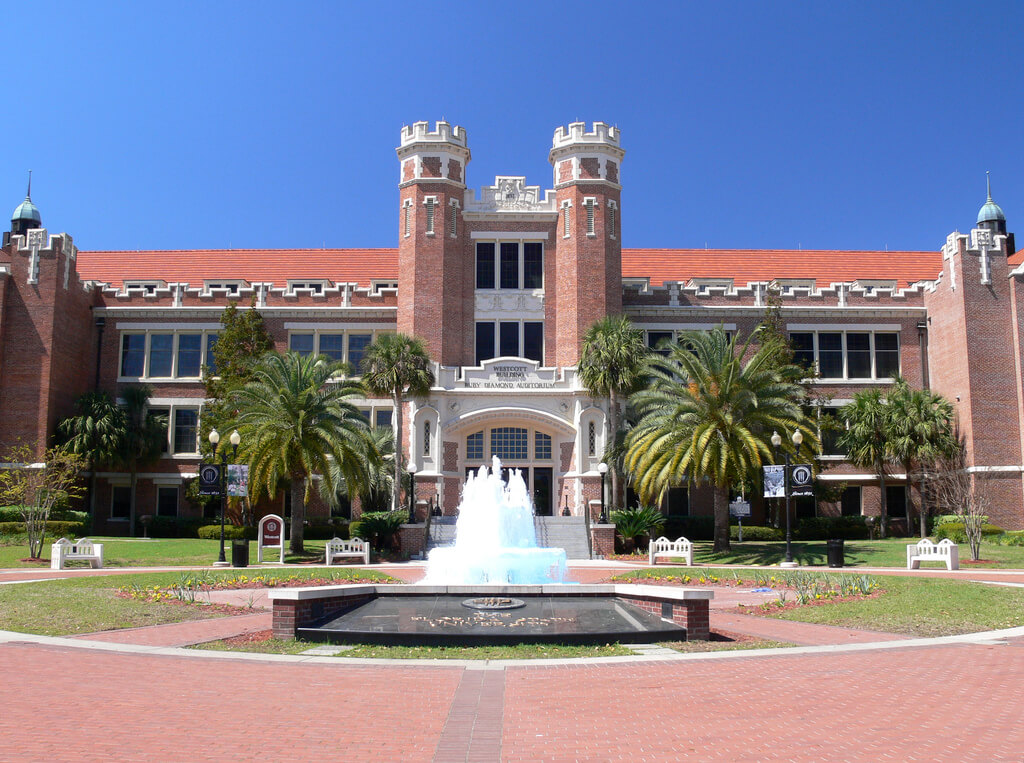 All music education Seminoles find a classroom to call their own after graduation. The 100 percent job placement rate comes as no surprise considering they can focus in Choral, General, Instrumental, Piano Pedagogy, Music Therapy, Conducting, Music Education and Leadership, Special Music Education, or College Teaching. FSU students get to form a teacher's lounge early in the Music Living-Learning Center, only two minutes from all music buildings. That means only two minutes of walking separates you state-of-the-art technology labs, recording studios, libraries and five performance halls "[The Music Library is] a great spot for us to have all the technology we need and an ample workspace," FSU senior Lorelle Jock said. Community members and music lovers from around the country come to FSU to attend some of the 350 productions hosted by the college of music and the biennial Festival of New Music. "…those of us at the College of Music and in the Music Education field are well taken care of, trained extensively and given all these opportunities to join these organizations, become a leader, be involved [and] be an advocate for music education," Jock said.
3. University of Colorado-Boulder
Students here cram a lot of education into little time, perfect practice for lesson planning. You can earn a performance and an education double degree in five years. You'll pack those years tight with 150 hours of field experience starting sophomore year, weekly lessons with professors in your chosen instrument and ensemble participation. You can also join the largest NAfME chapter in Colorado, offering meetings, service projects, recitals and a trip to the Colorado Music Educators Association Conference. In between practice, students can stop by the Computer-Assisted Music Laboratories (CAML) for classwork using workstations with a Musical Instrument Digital Interface, sampling keyboard and a computer in each. Or they can visit the CRUNCH lab for computer music research, recording and editing projects and audio/video production. After getting in with two applications, two auditions and a letter of recommendation get geared up for your junior and senior recitals. You'll need to keep proving yourself worthy of this education.
2. University of Wisconsin-Madison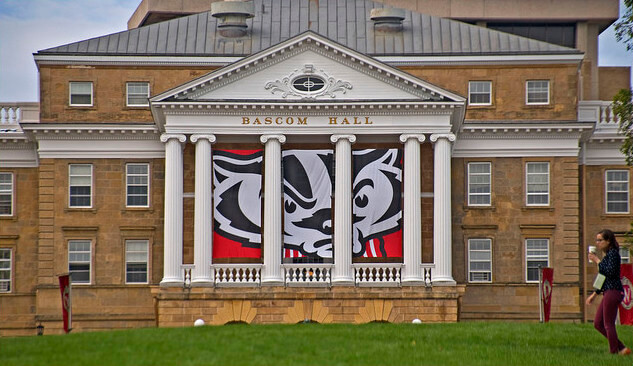 Fifty-four district schools around Madison want to welcome fresh Badger music teachers. Future music teachers with an eye for social justice, sign up. Madison's mission statement on their website outlines goals for thinkers, about pop culture, tradition and inclusion. The Mills Music Library fuels students' pursuits of answering their big questions and the Music Engagement and Outreach program brings their ideas to the community, with visiting ensembles from schools around Wisconsin for the students to practice teaching. "We recently created an entire revision of the entire undergraduate music ed degree and teacher licensure program… for 21st century students and the diverse students that our own students will teach," department chair Teryl Dobbs said. UW-Madison now offers more field experience, cutting edge technology and impressive, energetic faculty. "One of the new courses, an intro to music ed course has an ancillary tactic where students every week go into a different type of music learning venue in the Madison area," Dobbs said. "Students are going to Latin drumming ensembles, African drumming ensembles, youth choir ensembles, gospel choir ensembles… so they can see this whole rich, diverse panoply of music education that happens both within schools and outside of schools."
1. University of Michigan
Performers find their home informing America's youth at University of Michigan. You won't need to choose between the stage and the classroom for your future career venue if you major in performance for an instrument; you'll also receive teacher certification as part of your degree program. Alumni move on to positions at Julliard and the Philadelphia Orchestra after gracing Michigan's 12 performance facilities with space to host up to 3,000 of your adoring fans. So you can school the audience with a sick performance before you school the musicians of tomorrow. Admissions might school you first if you don't live up to its high standards of 2-3 years of experience, extraordinary involvement, three letters of recommendation and an invitation-only audition process. The method to this music madness comes from Michigan's commitment to choosing qualified students for their program. "We care very deeply about fostering a diverse student body and work hard to make sure that we engage thoughtfully and respectfully in the communities that surround us, including Detroit," acting program coordinator Dr. Kate Fitzpatrick said. "We believe it is extremely important that our music education students, as future music teachers, are empowered to promote, nurture and develop music programs that are inclusive and just." Michigan wants these educators out in the field ASAP, too. The EXCEL program gets students entrepreneurial skill training, career development, seed funding for community projects and positions in real schools as early as freshman year.
Being enrolled in a music performance or music education college-level program comes with serious perks like access to GenNext programming at The 2018 NAMM Show. At the show you'll meet industry experts who will open up your world to new options for a career in music. Apply for the NAMM President's Innovation Award today! Registration to attend The 2018 NAMM Show GenNext college music program opens August 30..
This post is sponsored by The NAMM Foundation.