Think about bands and artists that emerged from Tallahassee within the past decade or two. Not many answers may come to mind, save for T-pain, Creed and Mayday Parade. However, all artists must start somewhere, and the new kids on the streets of Tally are already making noticeable waves in the music industry. With dozens of local spots and outlets for creative expression, not running into one or more of the following acts when navigating First Friday, walking through Cascades Park or happening upon a free event at the Wilbury seems impossible.
Check out these 11 must-see local Tallahassee bands.
1.  Boys Who Cry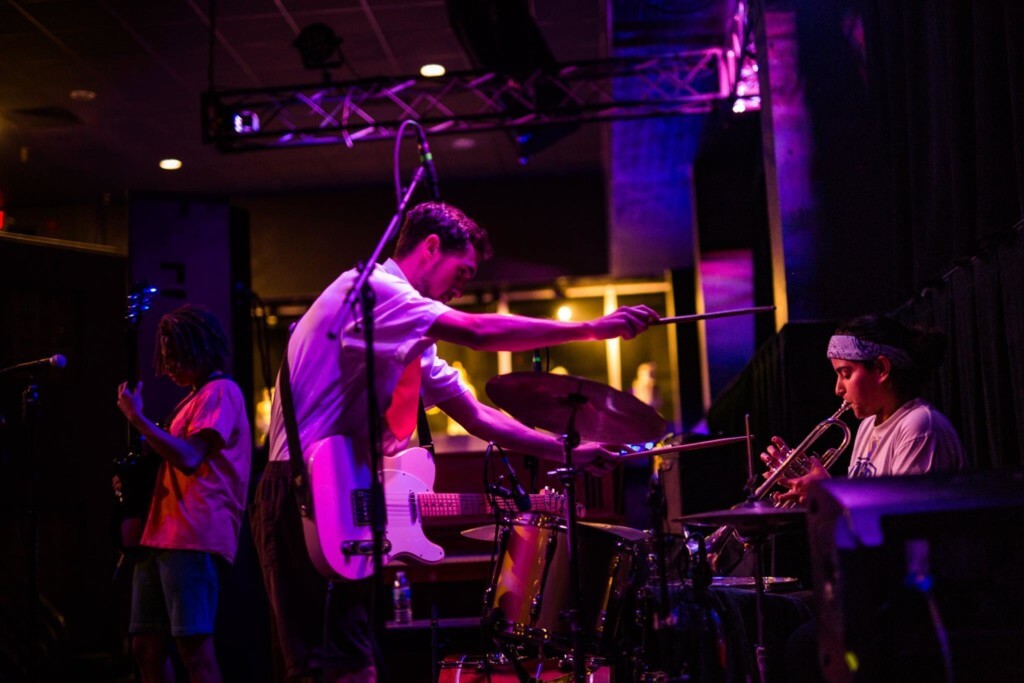 When they first started jamming in the living room of their trumpeter Elena Vallalta's house, none of the members of Boys Who Cry anticipated making a name for themselves by covering SpongeBob songs. Yet, months later, they grew collectively as group and captured the attention of FSU students and Tally natives alike.
Their name derives from the boy band in the SpongeBob episode "Whale of a Birthday," who sung for Pearl on her sixteenth birthday. As tribute, Boys Who Cry got their start covering a number of SpongeBob anthems including "Ripped my pants," and the infamous outro theme. Since then, they branched out to cover My Morning Jacket songs, as well as composing and performing a number of original pieces. With a dedicated fanbase dubbed the "crybabies," this trio proves a force to be reckoned with.
2. The Feeling Ecstatic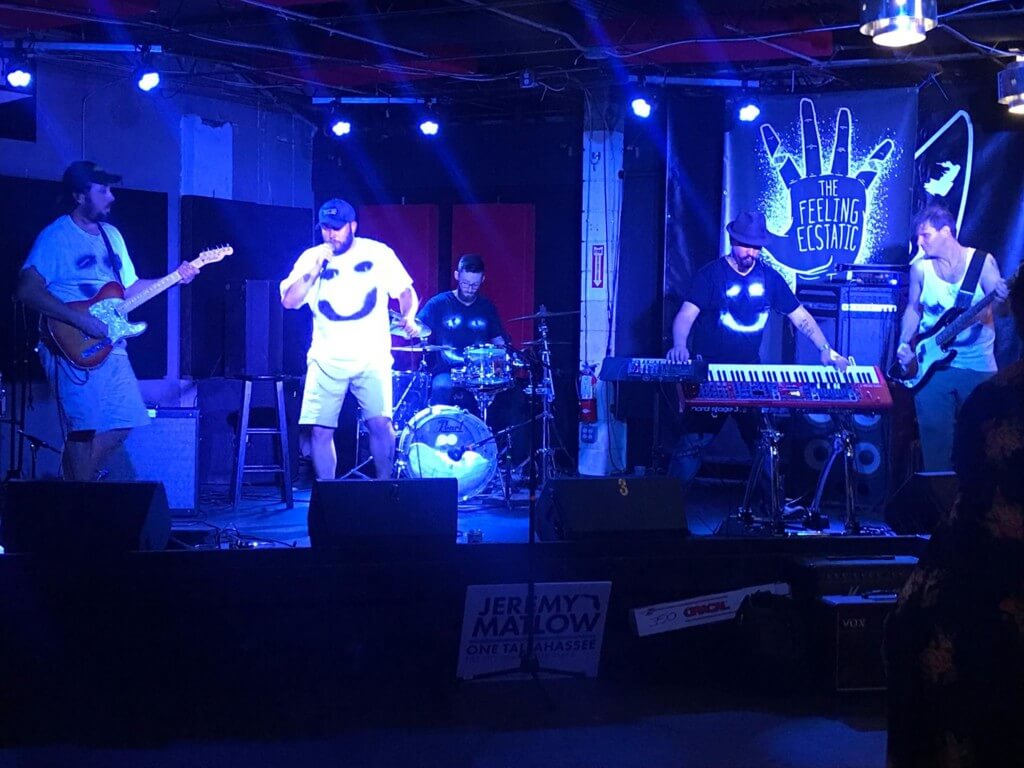 Members of the Feeling Ecstatic dabbled in the local music scene for over a decade, with each member coming from their own band and musical backgrounds. Eric Madsen joined because he played bass in singer Jeff Godbey's favorite local band growing up, the Popheads. From there, the band's connections continued to branch until the five-piece group solidified.
When starting a band, you need two things to make it big: community and support. Luckily for The Feeling Ecstatic, Tallahassee provided both in droves. "The venues are intimate but still accommodate larger crowds. I like the fact that all the venues are willing to compensate bands regardless of whether they are big names or have been around a long time," says Godbey. Taking a classic rough and tumble approach to rock and roll, Godbey belts his lyrics over lively guitars. They're currently wrapping up their debut EP, so be on the lookout. If you want a taste of Godbey's original work, you can check out his live singles under the moniker Hit by Cars on bandcamp.
3. Hightest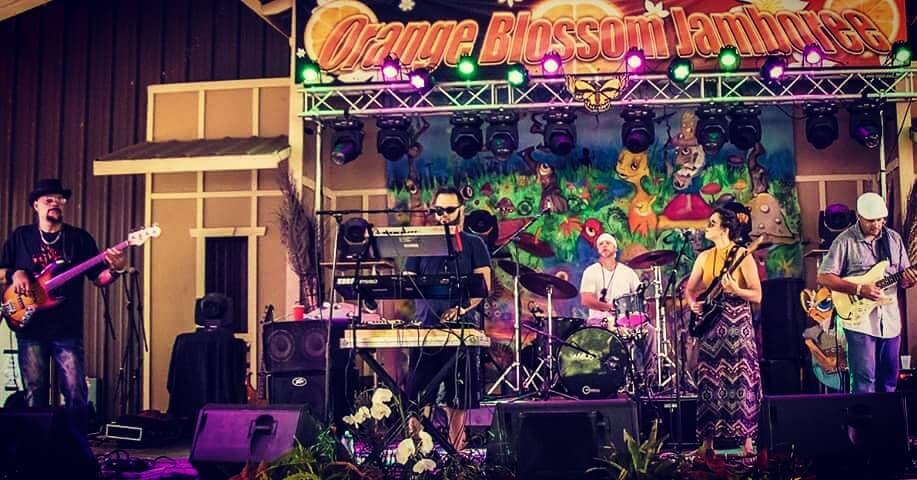 Are you looking for a versatile band that covers a swath of genres? Look no further than Hightest, the bluesy, funky band that incorporates smooth cuts of jazz and shredding guitars with every one of their beautifully mastered songs. Somewhere between the String Cheese Incident and the Filthy Six, Hightest can fill your time with long jam sessions that will leave you dancing from beginning  to the end of their set. Their EP, So What, dropped last year and remains available for streaming on Soundcloud. The group recently announced their return to the studio to work on their anticipated next release. They announced collaborations with organist John "JB" Babich and soul singer Avis Berry. Expect big things.
4. Old Soul Revival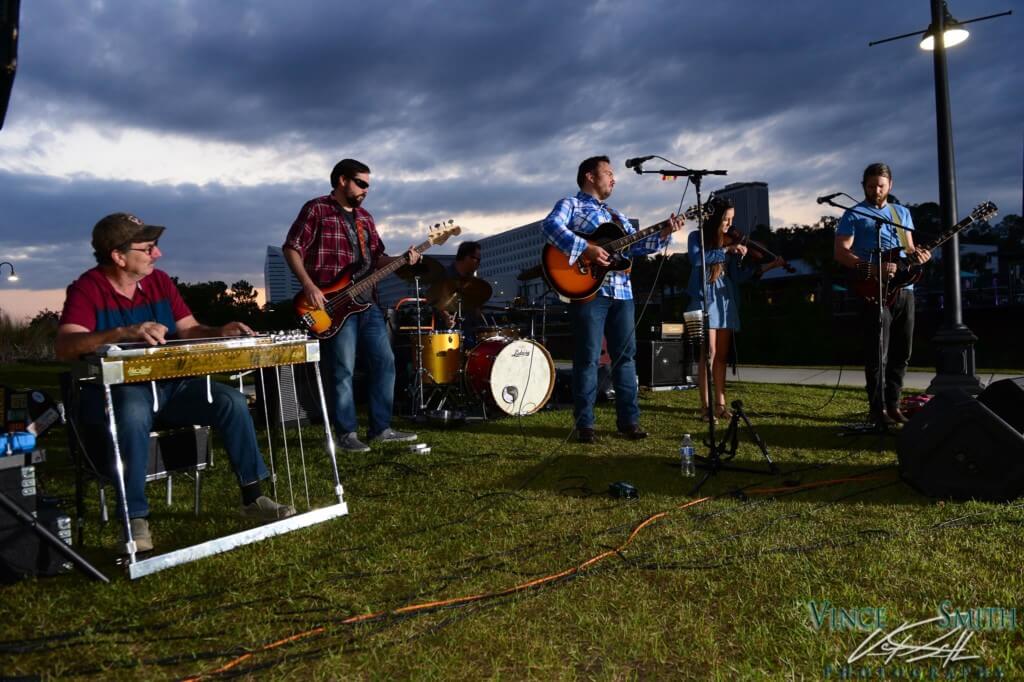 If you live Tallahassee for a long time, you will run into Old Soul Revival at some point. They play from the Aloft hotel, to Proof to Fire Betty's and everything in between. The self-dubbed Tallahassee's authentic "honky tonk" band lives up to its namesake. With band members hailing from Northern Florida, Georgia and Alabama, the group plays a wide variety of genres including Bluegrass, traditional country and rock. The core trio often plays acoustic sessions featuring Jason Taylor on guitar and vocals, Holly Riley on the fiddle and Neal Goree on guitar, but can easily adapt to an electric performance. Add in bassist Sean Anderson and drummer Brett Crook and you got your hardcore southern rock set.
5. The Lessers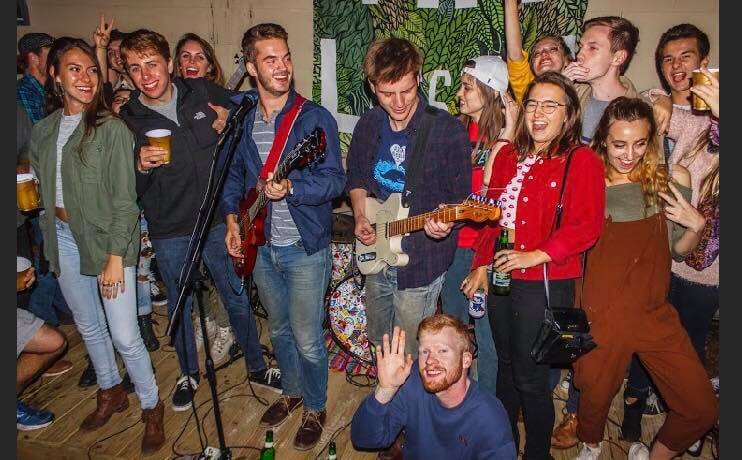 Few entities arise by chance, and yet out of the informal back and forth jam sessions between a few students, The Lessers were born. They began with lowkey practices in their apartments before slowly coalescing into the bluesy rock and roll phenomenon they present today. Hailing from Florida State, the early days saw the group renting out practice rooms in the college of music. They caused quite a stir among the other students who grew frustrated as the loud and groovy music violated noise ordinances. The Lessers reflect their mantra in their very name. They play not for fame or money but for the sheer adrenaline of having a good time. The group  plays shows everywhere from house parties to the Strip, all while staying non-profit.
6. Wild Planet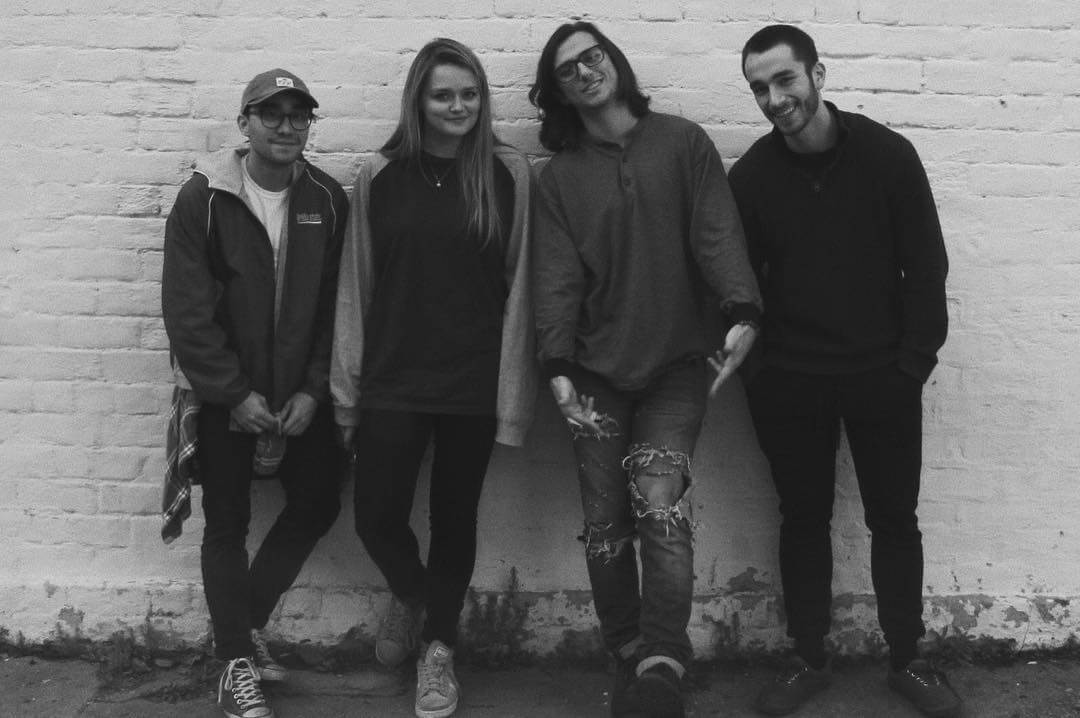 If you want an indie band to brag to your hipster friends about, check out Wild Planet. Originally known as David and the Phoenix, their sound changed to more of an experimental indie when drummer Dan Prusher joined. Chords run seamlessly into one another, blending with the dreamy vocals supplied blissfully by Dartanyan Melendez and Madison Fields. Their new name Wild Planet derives from a French animated film, Le Planet Sauvage, which translates to "fantastic planet."
The group formed in 2015 and covered much ground in three years time. Their EP, Subtle Specters, dropped  in 2017 on Spotify and landed on "Atwood Magazine's 2018 Artists to Watch" alongside the likes of BROCKHAMPTON and The Wonder Years, all while staying true to their quirky roots. "Being genuine is what makes our band different and all we wanna do is make new memories and have fun with each other," said Justin Fogel, guitarist.
7. Brightside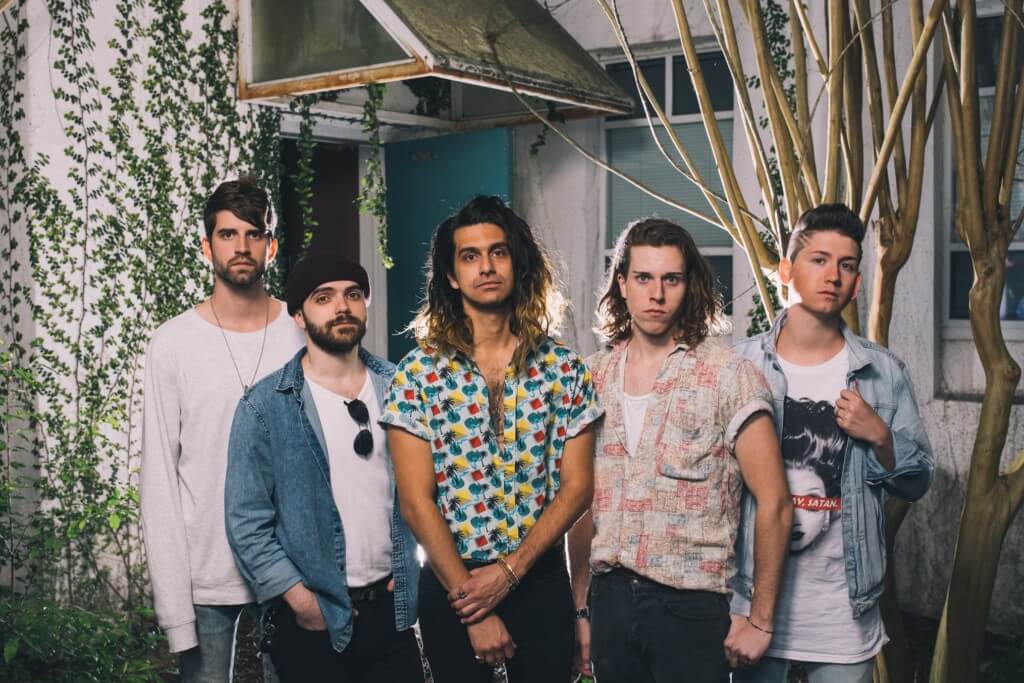 "I know I'm just a victim of a college town," may ring true for this group, but the sentiment only makes their success that more worthwhile. Founded in 2014 by five friends, musical group Brightside cuts cleanly through the slew of indie-pop bands with bright guitars and thumping bass. Akin to TobyMac in terms of style and big hooks, and right up there with All American Rejects with lyricism and poppy, grungy sound, Brightside straddles the line between boyband and alternative rock group while catering generously to both genres. Their EP, Heart Science, proves gloriously mastered and filled with optimism for their fans, themselves and their future.
These days they open for big names like We the Kings, Senses Fail and Train while continuing to circulate around the towns that made them famous. "We're really excited to be playing the Cascades amphitheater for the first time soon with Train… Between that and The Centre of Tallahassee amphitheater, there have been a lot of big shows coming through the area that wouldn't have come through town in years' past," said Brightside. Catch them on tour this summer.
8. Just Chameleons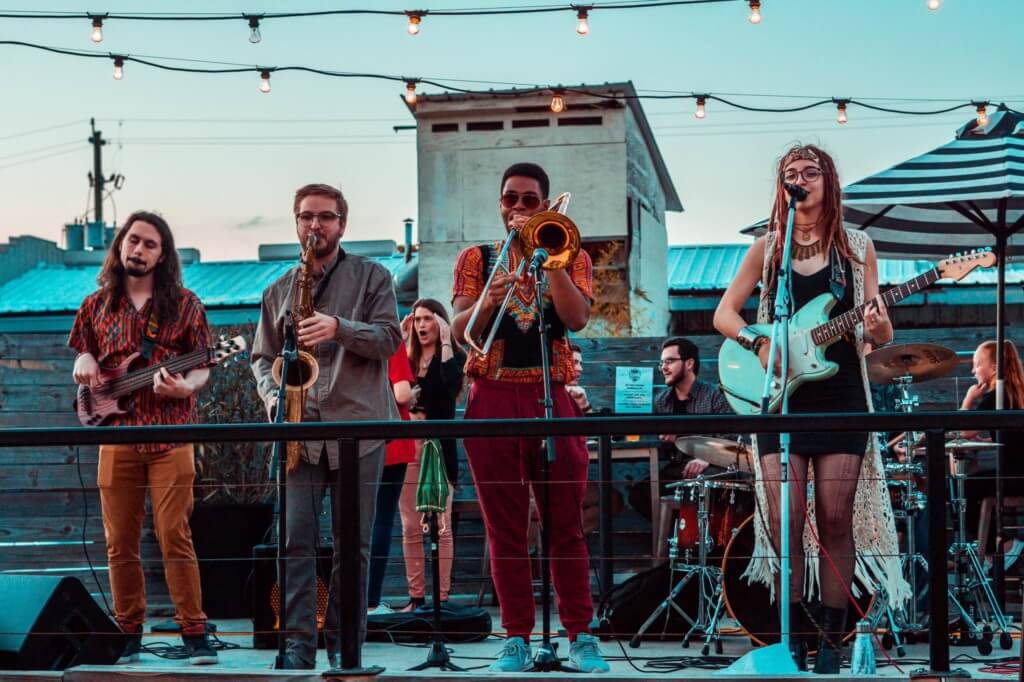 Using music to promote worldly positivity may embody a tired trope, but Just Chameleons manages to stay true to their mission while standing out among the rest. It may seem like a tall order at first, however, their soulful rhythms certainly remains enough to quell misgivings and get your feet tapping. Lead singer Kat Hall belts with reggae inspired chops while the brass bring well balanced elements of jazz and funk, fully fleshing out this five-piece band. If you love Hiatus Kaiyote or Stick Figure, be sure to listen to Just Chameleons' EP Propaganda on Spotify.
Just Chameleons continues to made good on their promise to bring people together, even linking up with tally natives Sway Jah Vu and the aforementioned Lessers. Be sure to catch them at the Thursday pre-party at this year's Hulaween.
9. Specific Oceans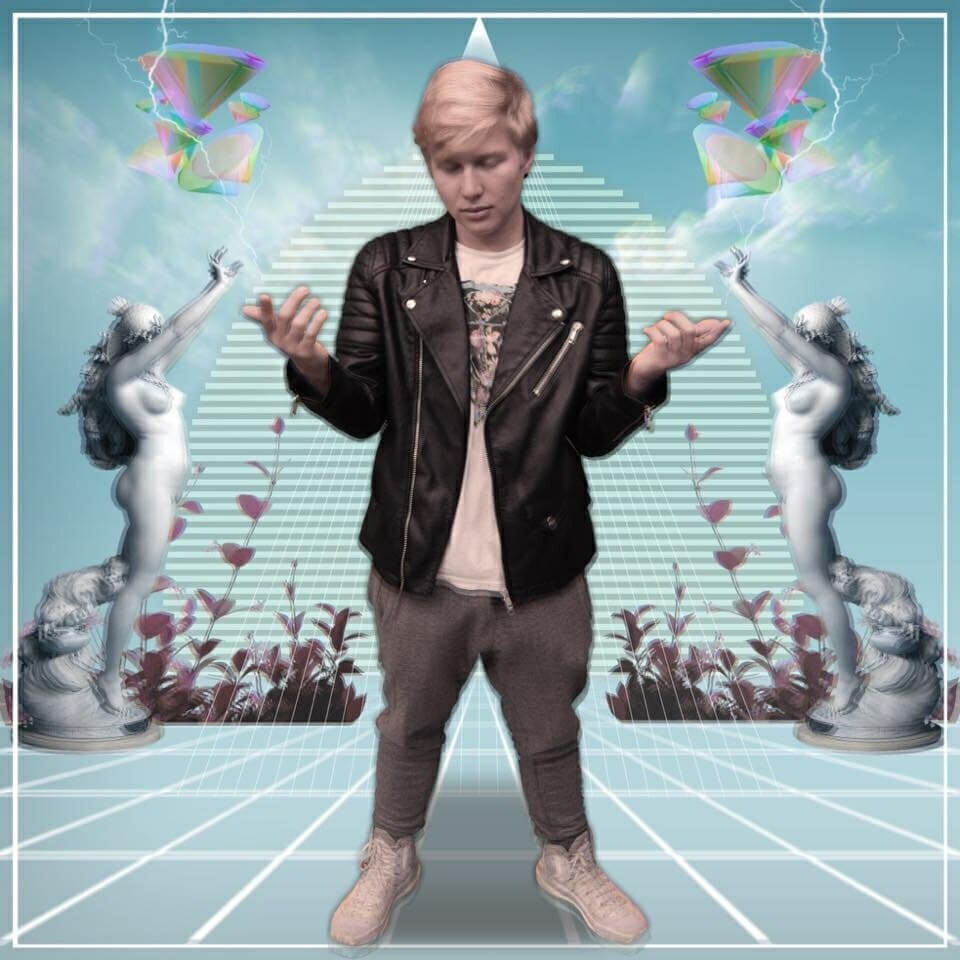 If you dream of ditching the 9 to 5 post grad cubicle plan, let musical artist Austin Cramer act as your breakaway inspiration. Specific Oceans carries listeners to a dreamlike realm, where heavily inspired vaporwave and synth pop sounds, blend pop with alternative. Originally from Baltimore, Maryland, Austin Cramer enrolled in FSU to study entrepreneurship, while along the way discovered his affinity for singing, mixing and producing music. Soon the dreampop entity Specific Oceans was born. Cramer incorporates bright and poppy beats into his music, layering in ambient samples, to produce a sound and style that resembles Owl City or Cleopold.
He debuted his first album, A New Dimension, earlier in 2018 and toured the album throughout Tallahassee. "There's a core audience of dedicated local music fans, while new blood cycles in and out of the city every few years. The city is very diverse too, so there's a lot of different genres being made," said Cramer.
10. Once Great Estate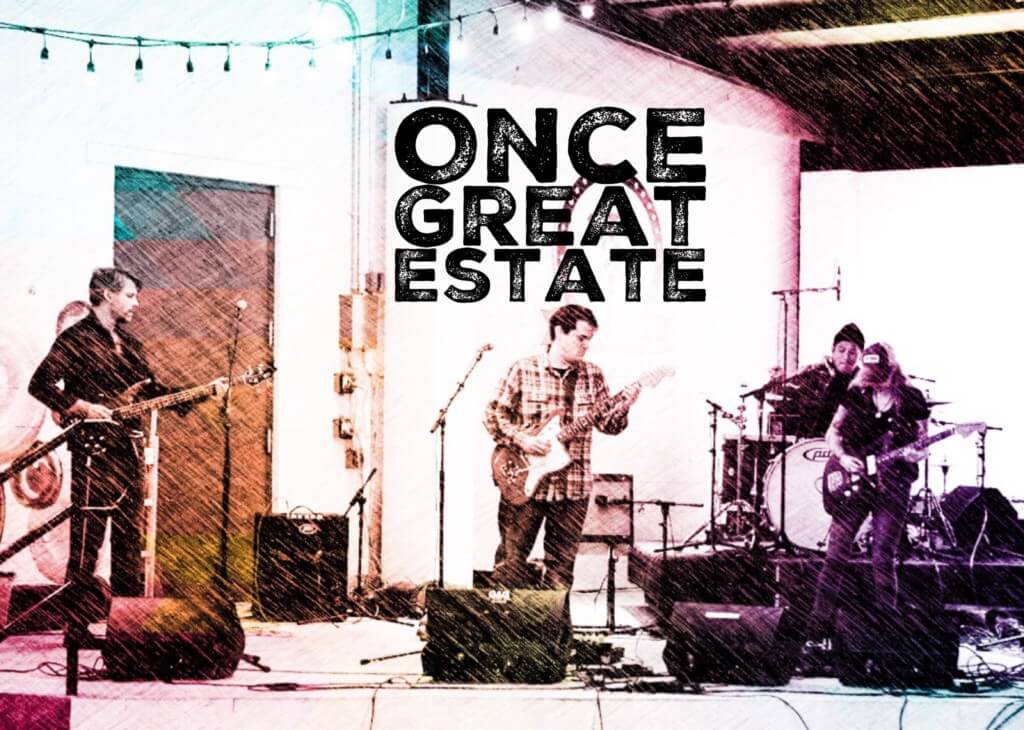 Not many bands can function if every musician plays the guitar. Luckily for the Once Great Estate, they quickly found their way around this obstacle. Three of their members quickly settled into the roles bass, drums, and fiddle displaying the raw versatility of the country and blues group.
Lead singer Tracy Horenbein provides insightful lyrics, and like all of the bands on this list, harbors an unbridled sense of pride for Tallahassee. "The music scene in Tallahassee is very supportive and fertile. Whether you're an established artist or just starting out, it's a great city to refine your skills or to return from touring and recharge your creative process," said Horenbein.
11. Sway Jah Vu
Kick back and light up in the presence of Tallahassee's true-blue alt reggae group. Guitarist and singer Travis Green (the name is unironic) a Tallahassee local heads Sway Jah Vu. From a very early age on, Green surrounded himself with music, listening to everything from Tool to  Incubus, to Tallahassee's own Mayday Parade right when they started out.
Green injected  these punk and rock sounds along with a heavy hint of jazz, into his four-piece group while carving out a niche in the funk-reggae genre. It remains a unique sound that attracts much attention in the area. "I do think it's tough sometimes for bands, clubs and promoters because there is so much going on, but it seems to be a good problem," said Green. Be sure to check out their EP's In the Company of Wolves and Stealing Secrets on Spotify.