The epicenter of popular music creation and business lies in the forces from the city. New York, L.A. and London all make a consistent impact on the music industry as we currently know it. But the sphere of musical possibilities in L.A. specifically, opens up even further when we acknowledge Hollywood's mainstream film production. Therefore, anything that functions so close to Hollywood and Los Angeles would have its perks. Enter UCLA.
In 1919, UCLA dominated UC Berkeley as the new sheriff in town. Now, 100 years later and their influence and reputation have only grown. This No. 1 public university operates in many sectors. One of the most famous includes that of the Herb Alpert School of Music (HASoM). With 15-degree programs, 350 performances per year, and over 150,000 recordings in the ethnomusicology archive, HASoM stands as a pivotal part of the music community in L.A. UCLA students and faculty have since turned into some pretty iconic names. How exactly have 100 years of UCLA shaped the music industry?
Read on to learn about 10 famous UCLA alumni musicians and their influence.
1. Sarah Bareilles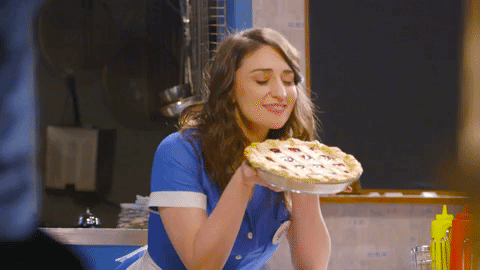 Sugar, butter, flour – all the things that make Sara Bareilles sound so sweet. This Grammy-award winning singer, songwriter, actress, author and producer graduated from UCLA with the class of 2003. Just two years after getting her degree in communications, she got signed to Epic Records. Since then, she's released 11 albums. Bareilles' musical recipe often blends pop and soul, finely kneaded with 88 black and white keys. "It's always the singers that double as instrumentalists who write the most brilliant music," Juilliard freshman Elizabeth Madani said. "'Gravity' was the first song I ever auditioned with…so compelling." Bareilles distinguishes as one of the few icons who has cross-pollinated genres by also composing music and lyrics for Broadway. I'm talking Waitress!
2. Randy Newman
If I didn't know any better, I'd say the "R" in Pixar stands for Randy Newman. His bluesy Americana sound features in Pixar animated classics like Toy Story, Monsters Inc., Cars and A Bug's Life.  Other than voicing the musical tone of Pixar, 1960s UCLA alumnus Randy Newman also composed the score for films like The Princess and the Frog, Marriage Story and a surprising amount of movies featuring Ben Stiller.
Last year, UCLA commemorated 100 years of achievements and academic longevity. One event celebrated Bruin composers through a competition called "Ring The Way." The event launched with an arrangement of "You've Got a Friend in Me" played on UCLA's Powell Library bells. "Randy is a personal hero. He's one of those rare composers who can write a pop song, a film score, and a concert work with equal skill and spirit" UCLA junior and "Ring The Way" winner Kian Ravaei said. Newman also recently became a part of the HASoM "Dean's Board of Advisors." Look out for UCLA's "Conversation with Randy Newman" that's coming to a computer screen near you on October 21st.
3. Nancy Sinatra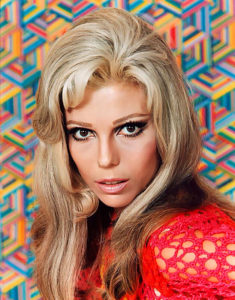 Nancy Sinatra definitely wouldn't have sung about boots made for walking if she arrived to campus in 1959, the year UCLA spoke its infamous hills into existence. UCLA built its first dorm that year and since then, life on "the hill" has left Bruin feet exhausted. Sinatra left her college studies in dance, music and voice in 1958 to kick-start her successful career. As an icon of the 60s, she has influenced many female rock stars like Madonna and Lana Del Rey.
Sinatra is notable for constantly saying her career isn't as important as her personal life and happiness. Decades later, and the pressures of the current music industry proves as exponentially higher for female artists. "Once in a pop music class, a guest male speaker said to the surprise of the professor and students, 'Girls you have to choose between motherhood and a career, I'm not trying to be a jerk, that s—t's just the truth' " USC graduate Anita James said. Sinatra's name enumerated as one of the female pop icons studied in that university course. Currently, she has two adult daughters and in 2017 her hit "Summer Wine" returned to reach No. 1 on the Billboard charts. No matter what lies ahead, Sinatra's alma mater shines through as her original stomping grounds.
4. Arnold Schoenberg
Ever heard of Schoenberg Hall, otherwise colloquially known by UCLA students as "schobo"? Yes, in 1955 UCLA named one of its north campus music buildings after the 20th-century composer and painter, Arnold Schoenberg. His position as a faculty member lasted from 1936-1944 at UCLA where he privately taught budding composers and arrangers. Schoenberg gained fame for his development of the 12-tone scale which proved as a defining point for 20th-century classical music. Now, Schoenberg is a hero to composition students who score-study his expressionist pieces. And while you would assume this technique stayed privy to the classical music scene, it has actually expanded to other genres of popular, electronic and theatre music. From West Side Story's "Cool" to Frank Zappa's "Brown Shoes Don't Make It", Schoenberg has definitely left his mark on the unexpected.
5. James Horner
A Beautiful Mind, indeed. James Horner got his master's and Ph.D. in music composition and theory from UCLA in the 70s. As one of the greatest names in film scoring, he has befittingly worked on over 100 movies. Titanic, Braveheart, Field of Dreams, The Boy in The Striped Pajamas, Avatar… the shockingly amazing list goes on and on. "As someone who loves storytelling, I've always found it so stunning how Horner can evoke emotions, ambiance, and ultimately a specific story through combinations of notes and instruments," UCLA senior Alethea Katherine said. "[He] inspired me to pursue film scoring." While with a heavy heart the world parted with Horner in 2015, his approach to writing music with a blend of electronic and classical cues lives on within his admirers.
6. Linkin Park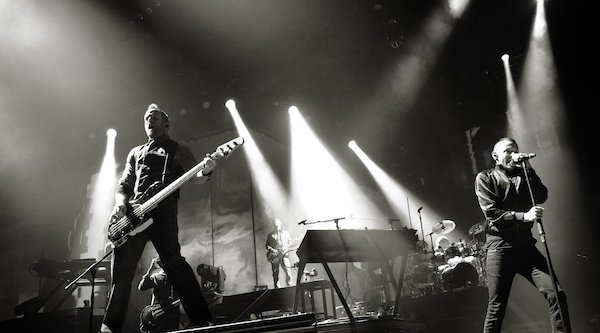 Those iconic Linkin Park shreds would've played out pretty differently if lead guitarist, Brad Delson, went into law after college. Delson graduated summa cum laude from UCLA with a B.A. in communications and a specialization in business and administration in '99. He also completed a music industry internship and had time for a social life in Phi Beta Kappa. During his undergrad years, he dormed with future Linkin Park bass guitarist and backing vocalist, Dave Farrell. "Phoenix" Farell also graduated in '99 with a B.A. in philosophy. This year Linkin Park celebrates the 20th anniversary of their debut album Hybrid Theory. Their maze of an undergraduate journey truly goes to show, college doesn't only amount to what you major in.
7. The Doors
The Office theory: Robert California may actually be Jim Morrison in disguise. While you let that conspiracy sink in, let's talk about The Doors. From 1963-1965, lead singer Jim Morrison and keyboardist Ray Manzarek studied film at UCLA. They started their psychedelic rock band in the 60s along with guitarist Robby Krieger and drummer John Densmore. Even so, their involvement with film never truly ceased. Their song "The End" underscored the opening sequence of Francis Ford Coppola's Apocalypse Now. Last year, the university started a campaign to restore Manzarek and Morrison's student films to benefit future generations. "These films contribute to the history of American cinema and The Doors," UCLA's Film and Television archive stated. The Doors got inducted into the Rock & Roll Hall of Fame in 1993 and continue to make OG Bruin rock fans proud.
8. Anthony Kiedis (Red Hot Chilli Peppers)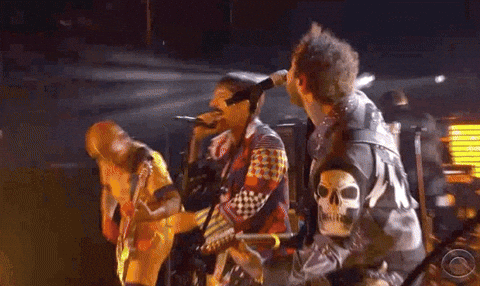 If you consider your major a straight shot reflection of your projected career, think again. Another non-music major was lead singer Anthony Kiedis of the Red Hot Chili Peppers. From 1980-1981, Kiedis studied political science at UCLA. He met his remaining bandmates in 1983 and thus, the funk-rock group melted into the hearts of emo kids everywhere. "Honestly, I don't care for those personality tests. The 'infj… abcd' s—t," UCI sophomore Daniel Sumners said. "If someone jams to 'Californication' with me, that's all I need to know." Red Hot Chilli Peppers have definitely made a killing as one of the best-selling bands. In past albums, their lyrical components transfigured from rock & roll, to more contemplative subject matter. Their next album will come out post-apocalypse—exciting news to rock fans all over. Considering Kiedis's artistic ambitions and flair, album 12 just might present us with the anti-2020 anthems we desperately deserve.
9. John Cage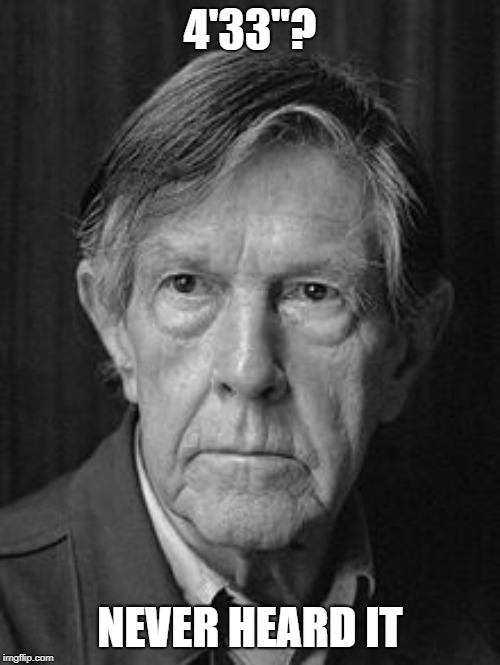 Before minimalism became a trend, John Cage paved the way in creating experimental music with zero instruments. His self-proclaimed most important work, 4'33" conceptualized his idea that silence doesn't exist. Now whether you interpret it as a significant thought-piece or a meme, is up to you. Cage practiced Zen Buddhism, Indian philosophy and studied beside Arnold Schoenberg. In the 1930s, he worked as a composer and professor at UCLA. A decade later, Cage began to write for prepared piano, meaning he would alter the instrument to encourage the formation of unusual sounds. He would also write music for unconventional instruments like pots, pans, water and other common household objects. His mantra was "everything is music." You name it, Cage played it. Check out his performance of Water Walk and you'll understand what his mantra truly means.
10. John Williams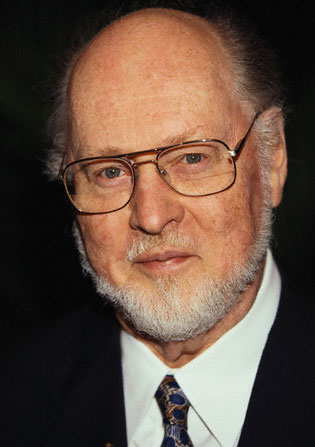 John Williams — Father Christmas himself — brought us scores like Home Alone and Harry Potter. In 1950, he started his undergraduate degree at UCLA, where he privately studied music composition. Since then, he's won 11 Grammy Awards for films like Star Wars, E.T., Catch Me If You Can, to name a few. Outside of the film world, he also writes concertos and chamber music. "I remember I used to listen to classical music all the time when I was little, but I don't think I really fell in love with the art of it until I heard his soundtracks (especially Jurassic Park and Schindler's List)," UCLA senior Alethea Katherine said. "There's nothing like it. If I didn't know better, I'd say it must be magic." Williams holds the record for the most Oscar nominations of any other composer at a whopping 52 recognitions and 5 wins.
The power of a UCLA Bruin proves fierce. Rumor has it, once they dip their fingertips into the inverted fountain, they absorb the potential of all those who shared in the tradition before them. Looking at this list, it's no wonder they rank #1.