Who said you can't dance your way through life? These 10 prominent performing art colleges say you can. They have impressive dance programs, famous alumni and movement classes you never knew existed. Here, dance is as an art preserved and treasured through teams, competitive departments and one electric performance after the next. These dance colleges encourage you to transition from dancing alone in your room to dancing around the globe on world-renowned stages. If you find yourself at any of these schools, there's no need to retire those dancing shoes.
Get the latest ranking of Top 10 Schools for Dance 2019 here.
Practice your technique—you'll need it to get into one of the 10 best dance colleges.
10.  Towson University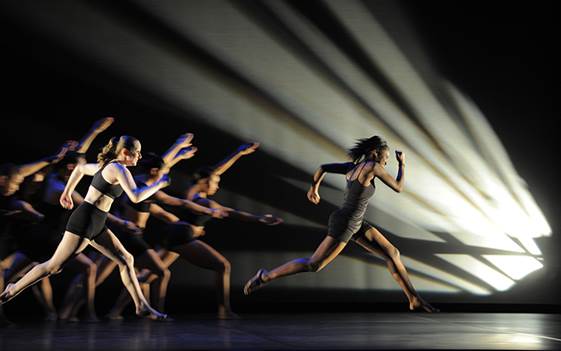 If the thought of becoming a Dallas Cowboys Cheerleader and dancing in front of a large NFL audience excites you, then you will fit in well with the Towson dance team. The team performs during football games and brought home 14 consecutive National Dance Association national championships. Students can audition for this team even before they send in their university application and get accepted to the school. If you want a little more dance in your life, you can also major in Dance Performance and receive a dance K–12 teacher certificate that trains you to teach dance in Maryland public schools. TU is the only school that offers a B.F.A. in dance performance and choreography in the Maryland State higher education system. Musical Concepts for Dancers and Scientific Basis for Movement are just two of the classes students can take to achieve this degree. Be sure to check out prerequisites for other classes before you register. Junior Dance major Sarah Degler said that teaching dance is one of her passions and Towson has been able to offer her "a variety of courses, job opportunities and even student teaching internships" to prepare her for the professional world.
Continue the slideshow to get the full list!
Thinking of going to one of these dance colleges?
If you're auditioning or applying to be a part of any of these schools, or maybe even a different school for dance consider this:
Some of these schools offer a straight path right into a dance or performance company while attending a different school can make it more difficult (but not impossible) to join a prestigious company.
Even if you don't make it past the audition rounds, there are always dance classes and clubs to join on campus to stay active on constantly allow you to work and improve your technique.
If you thought your studio ballet teachers were strict, these dance instructors definitely top them. Be prepared with the right attire.
5 Items Every Aspiring Dancer Needs
1. Dance Basics
Black leotard for girls
Black tights for boys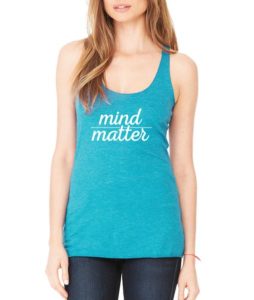 What it's Really Like to go to one of the Best Dance Colleges in the Nation
1. Your body will be challenged all day, every day.
"My dance classes are intense. Every class is challenging but in different ways. I would say one of the most challenging classes I've had at Point Park is jazz/modern with Jason McDole. He is an amazing dance teacher who pulls the best out of you. However in doing so, your body is more exhausted than ever. He challenges us to use every single muscle in our body." – Jessica Scherr, Point Park University, dance major with jazz concentration, senior
2. You'll learn to audition and land a gig before even graduating.
"After completion of only one year I was already able to work under a professional contract over the summer. I had no idea how to audition for a professional gig before coming to Point Park; they do everything in their power to make sure you are ready to work in the industry." – Adam Flagella, Point Park University, dance major with jazz concentration and a minor in musical Theatre, sophomore
3. You'll get the clout—and expectations—that come with your college's prestige.
"When I went to American dance festival winter intensive in New York last winter, many of the teachers knew my professors because they have worked with them before. Because they know who I train with, they had high expectations of me. – Eleanor Weir, Towson University, double major in dance performance and anthropology, junior
4. You'll strengthen your body and your mind.
"Point Park taught me how to trust myself more when I dance, how to be more confident and how to keep believing in your dream no matter what people tell you. Point Park is making me a stronger (mentally as well as physically), better… dancer." – Katja Rochat, Point Park University, dance major, sophomore
5. You're expected to act professionally from day one of class.
"Point Park has prepared me to enter the professional world by already treating our learning environment as a professional one. They don't want us to be students and therefore treat us like professionals." – Scherr
6. You'll find your niche and lots of opportunities in the dance industry.
"Some dancers choose to a K-12 certification during their time here which allows them to teach in public schools after graduation. This allows dancers to have a job right out of college and to start a teaching career… The dance major graduates go on to dance in many different companies such as Ailey II and the Rockettes and to also pursue other dance pathways such as opening up their own studios or choreographing across the country" – Weir
7. You'll be forced to learn and master time management.
"Towson's dance curriculum is similar to a conservatory dance curriculum, on top of the fact Towson… is a Liberal Arts College. [You] get very busy very fast, and being able to manage that helped me for what I am doing now post-graduation, which is working two retail jobs while auditioning and working paid dance gigs." – Darnell Williams, Towson University, dance performance and choreography major, class of 2016
8. You'll explore more genres than just ballet and modern dance.
"All dance majors take ballet and modern alongside electives such as jazz and tap. My favorite elective I have taken has been aerial dance which has inspired me to explore aerial dance more by performing more aerial pieces and going to the Aerial Dance Festival last summer in Boulder, [Colorado]." – Weir
9. You'll even learn about what happens off the stage.
"Towson takes you through all the different areas of dance from administration, to performance, composition, backstage and tech, Advocacy, and Anatomy in Movement which are all things you need to know for work in this industry." – Williams
10. You'll need to build a strong community to survive.
"Dance is not an easy major. In addition to our course load, we often had long hours of practice and rehearsals, irregular hours when working with others and scheduling around other responsibilities… Dance is a very personal form of expression and to create, explore and grow you need a safe and supportive environment. I think we realized early on that, in order to succeed, we needed to be there for one another." – Kristin Alessandroni, Towson University, B.F.A. Dance Performance & Education Cum Laude 1992, Awarded at graduation for "Most Outstanding Contributions to the Dance Department"
Be prepared for hours of rehearsal at these dance colleges. Need practice gear?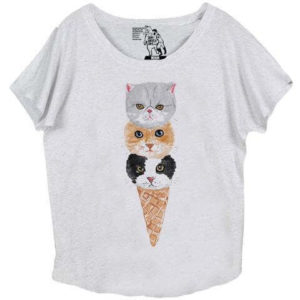 Also researched and written by Paulina Isaac.
*Updated July 6, 2016 to include tips and items to wear.
*Updated by Celina Pelaez on October 31, 2017 to include "What it's Really Like to go to one of the Best Dance Colleges in the Nation" and "5 Items Every Aspiring Dancer Needs."