Let's face it, snowboarding beats hopping on a skateboard or a surfboard; snow normally doesn't slough off your skin or try to drown you like concrete or water. Plus, what could outdo the sight of mountains slicing the blue sky with white peaks? Whether you're a die-hard shredder or you're a born-and-raised Californian who has never seen snow, these colleges offer incredible opportunities to slip into your winter gear and hit the slopes. A vast number of colleges boast coveted winter sport locations for snowboarders. But there's more to snowboarding than location. Consider outdoor programs, gear affordability, transportation, student discounts and more.
Check out the top 10 colleges for snowboarders for 2020.
10. Reed College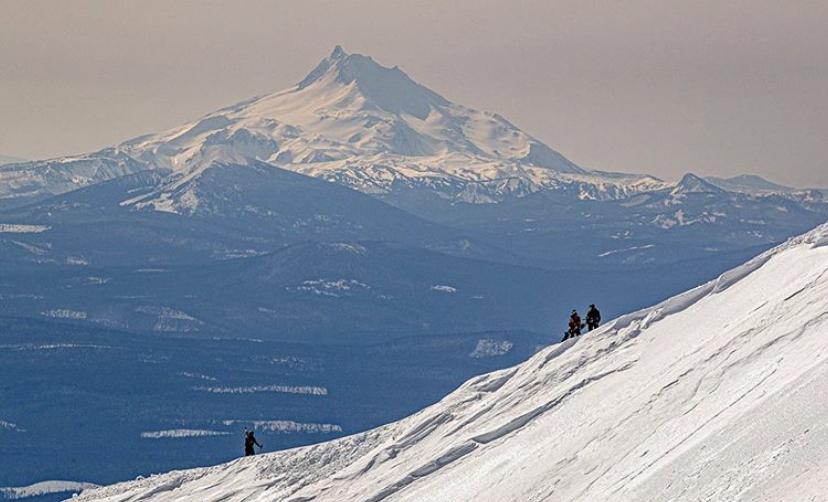 When most people think of Portland, Oregon snow doesn't make the top of the list. PDXers tend to splash around in the rain with their bikes. But don't let that fool you. Mt. Hood stands tall against blue skies, a beautiful location for snow-sports. And you get to drive through the magnificent Columbia River Gorge to get there. Reed College's Sports Center offers snowboard classes up at Mt. Hood Meadows. Plus, they count for credit. Reed's Gray Fund, founded in 1992 to enrich student life outside academics through funding clubs, recreational activities and more, offers discounted trips for students who can't help but escape to the mountain to tear it up. And you can't forget about Timberline Lodge on the south side of Mt. Hood, a beautiful piece of architecture where the filming of Stephen King's movie adaptation of The Shining took place.
9. University of Nevada Reno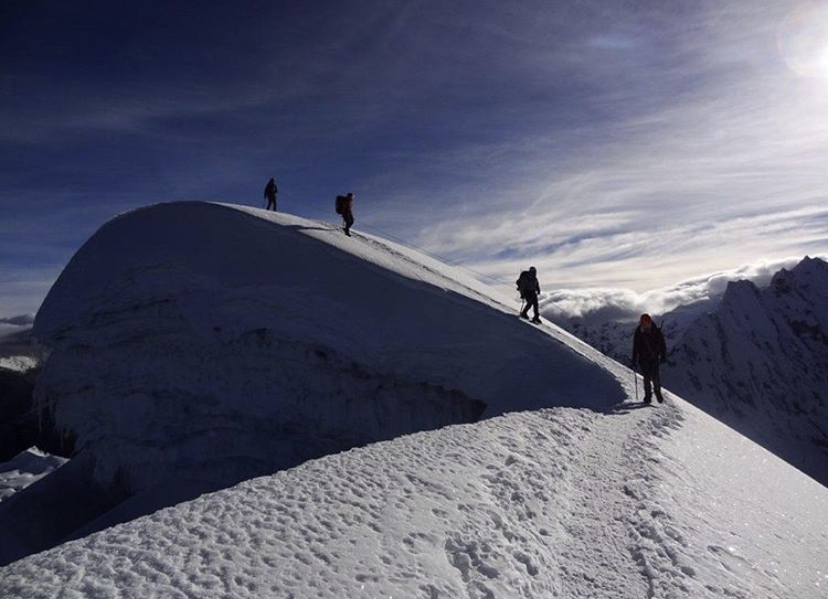 All riders seek the perfect snow conditions. Students at the University of Nevada Reno can drive to a mountain called Rose with over 1,200 acres of the Sierra's quality powder. Mt. Rose also reaches a higher elevation than most, which extends the winter season. But seriously, there's so much to choose from, including Boreal and Squaw Valley. Boreal offers $15 Fridays for college students, and it's just over 40 miles from campus. The Winter Sports Club and Outdoor Adventures Club both provide opportunities to snowboarders, including organizing trips to the mountain, snagging incredible discounts for students and putting together social gatherings. The Winter Sports Club also provides opportunities for snowboarders to compete. They even organize carpools to competition events.
8. University of Wyoming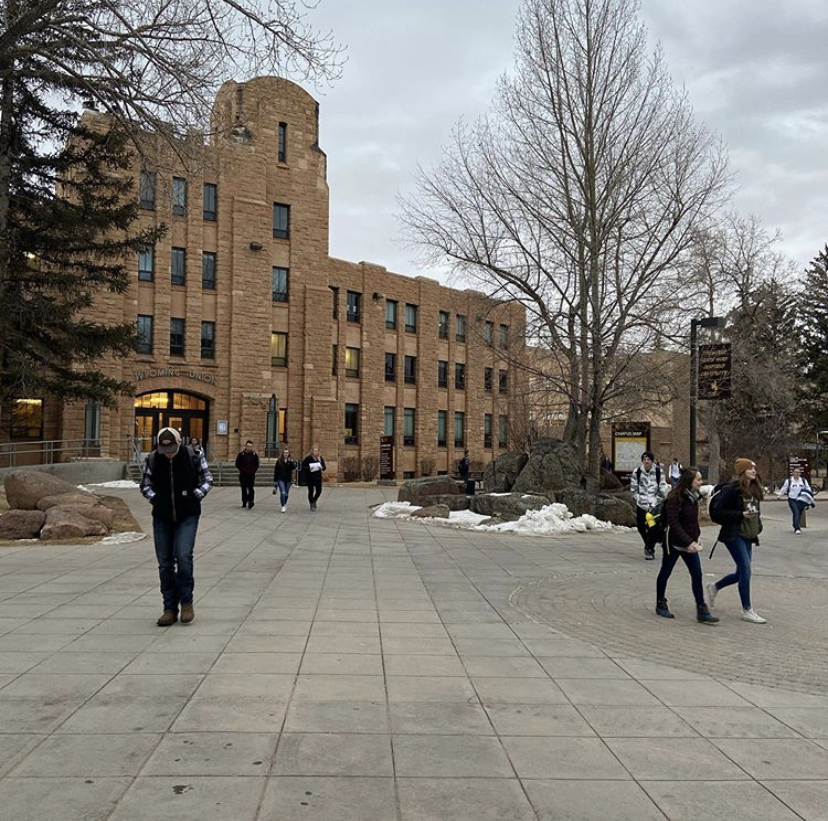 Give a boarder a postcard of where the Great Plains meet the Rocky Mountains and they'll plan a road trip in the next few seconds. Laramie, Wyoming is a snow-sport enthusiast's dream with an annual snowfall of 64 inches. University of Wyoming's Snowboarding Club welcomes riders of all levels with open arms. They want you to have fun. The club's website states, "Our mission is simple, we want cheap tickets, we want new… buddies and we want to have a good time." Sometimes they screen movies all about snow sports, and other times they organize trips to Colorado's best ski resorts. Hop on board for a season of snow and fun.
7. Colorado Mountain College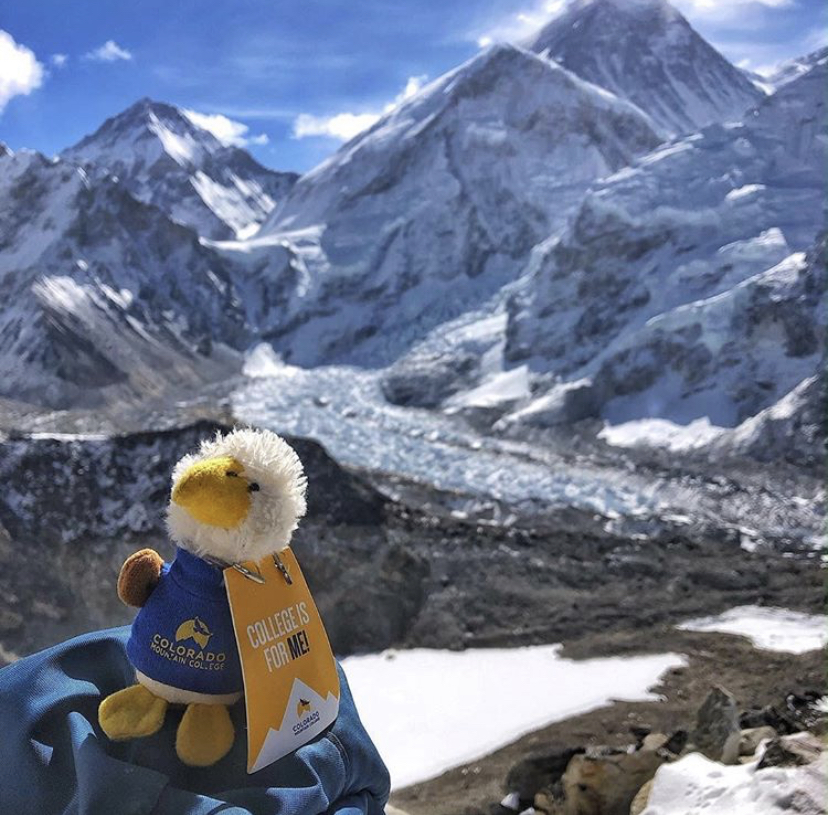 Business programs scatter universities all over the world. But how many can claim a degree in ski and snowboard business (especially from a program that was the first of its kind)? Head on over to Colorado College to fulfill your occupational dreams. Colorado Mountain College and Snowsport Industries America (SIA) connects majors with global business contacts, like SnowSports Industries America. Classes include Ski and Snowboard Business Retailing and Sales, Ski and Board Product Design, and Ski and Snowboard Marketing and Media. What better way to dive into snow sports industry? "If you aren't [competitive] I wouldn't worry too much because although Colorado Mountain College doesn't have a specific club team every student at the entire school loves to go out on the mountain and shred. Everyone is friendly and loves to share their experience and time no matter what their ability are," alumnus Tai Juneau said. The college district boasts three national forests, several wilderness areas and the majority of Colorado's best ski resorts, like Aspen and Breckenridge.
6. Westminster College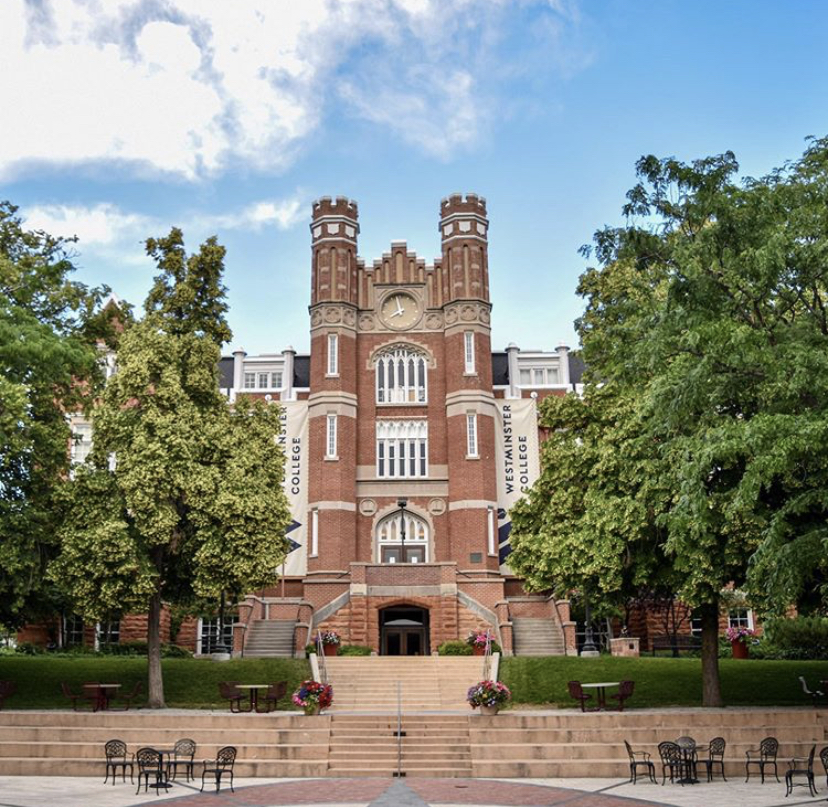 Located in Salt Lake City, Westminster College's Snowboard Team is a part of the United States Collegiate Snowboard Association. The men's team won the National Championship in 2019, but they need a few more wins to catch up with the women. The women's team has snatched the National Championship title four years in a row. A number of Westminster College's riders have made it into the pro ranks, professional filming, pro competitions and coaching. Their incoming freshmen come from a strong background of competition and training. Making it on the team is the hard part. The team selects incoming recruits based off film edits, resume, competition history and a questionnaire. The team trains about 12 to 14 snowboarders in total. Smaller teams allow for a tight-knit community.
5. Dartmouth College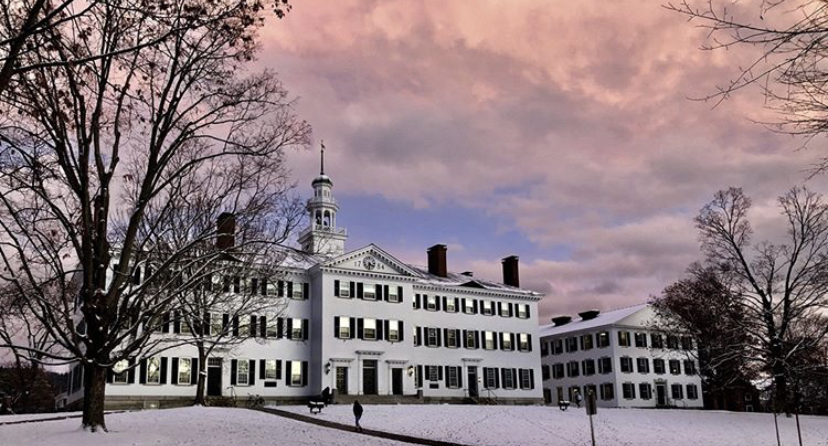 Dartmouth hosts a Winter Carnival each year. The event began in 1911, and friendly competition abounds. The main draw? You can win 99 cent lift tickets. Ski resorts surround Hanover, including Dartmouth Skiway and Storrs Hill Ski Area. Dartmouth students take advantages of opportunities to go night skiing and snowboarding at Storrs Hill Ski Area. Searching for community? Their Club Snowboarding Team aims to provide an environment where you can hone your half-pipe tricks with friends. You can also get competitive in either racing or freestyle competitions. And don't miss out on annual snowboarding trips over spring break. Take advantage of the 68 inches of annual snowfall and head over to Hanover, New Hampshire.
4. University of Utah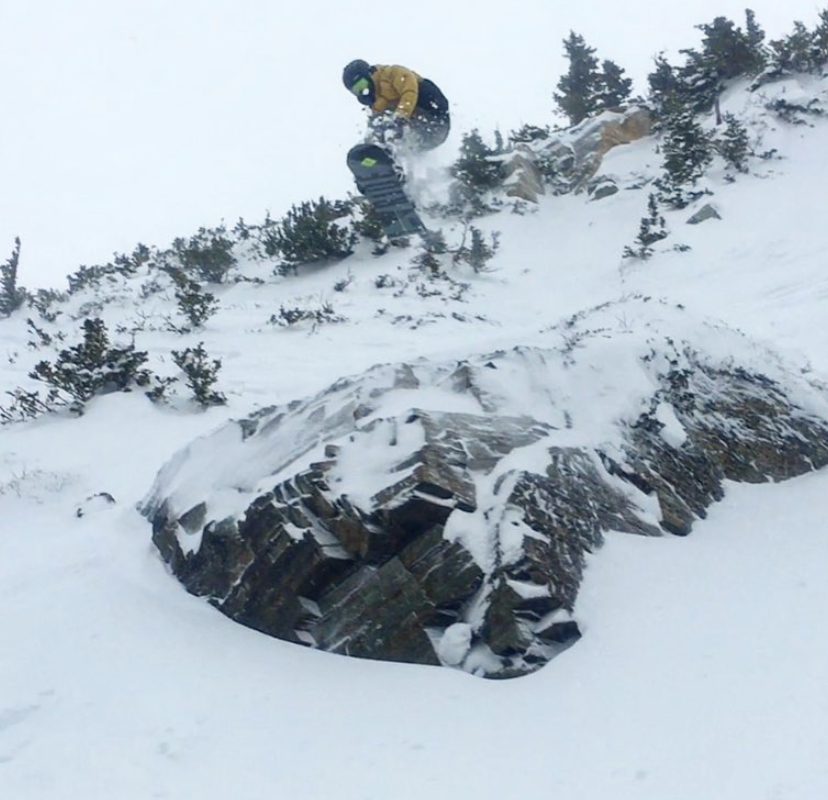 Salt Lake City bursts with opportunities to shred in the snow. There is a plethora of ski resorts less than 50 miles from the University of Utah. Join the One Love Snowboard Club to steal some sweet deals on passes and winter gear. One Love hits the slopes at Brighton Resort, which isn't far from Alta. "The cottonwoods have some of the sickest terrain you can find and they're really close to campus. One Love has a huge membership base because they have exclusive discounts on season passes and no requirement to enter the club," alumnus Zeke Greer said. One Love members and alumni have continued their snow sport passion to receive amazing accolades while competing in the Freeride World Qualifiers and Freeride World Tour competition circuits. The University of Utah also has an Outdoor Adventures program that plans trips in the backcountry, organizes used gear sales and offers discount lift tickets.
3. University of Vermont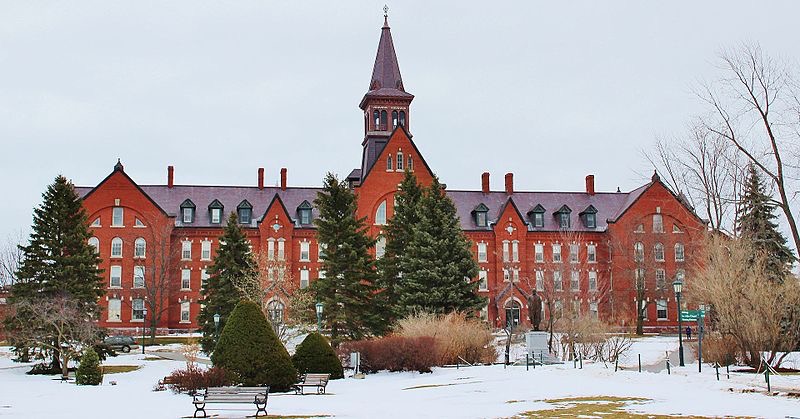 All you need to understand about the University of Vermont's snowboarding you'll find on the UVM Snowboard Team's Instagram. "Pretty relaxed situation, more focused on community, progression, and high-level riding without taking ourselves too seriously. What is unique is that we have a handful of the east coast's best mountains at our disposal," president of the UVM Snowboard Team Nick Meerburg said. With 50-100 members, the snowboard team's riders are committed AF. They train with a professional coach seven days a week in halfpipe and slopestyle. They compete in USASA Northern Vermont Series, and they've sent riders to the US OPEN, USASA National, Jeep King of the Hill and more. Don't miss out on discounts for lift tickets and UVM merch.
2. Sierra Nevada University at Lake Tahoe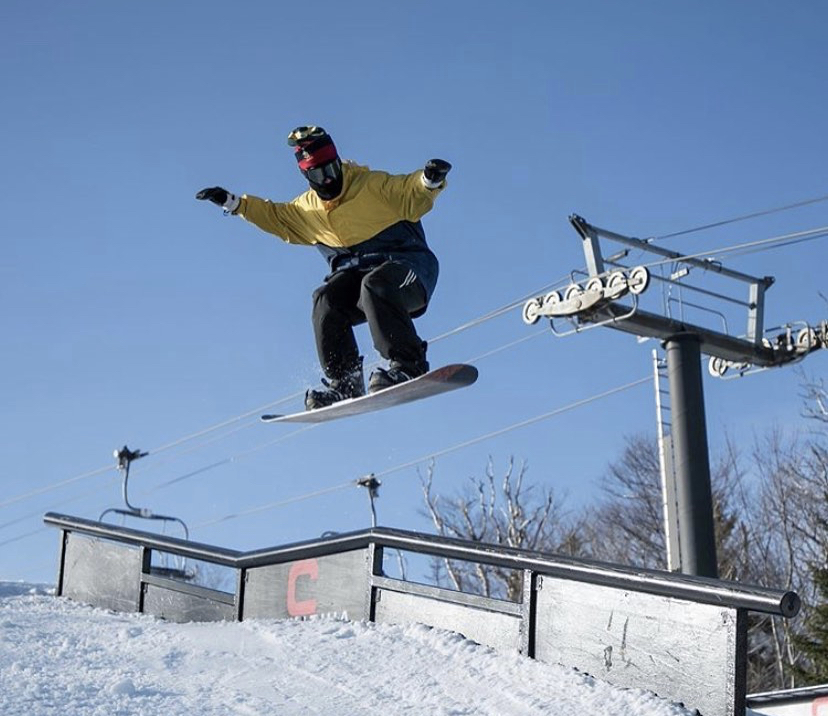 SNU has over 15 resorts within driving distance, such as the aforementioned Mt. Rose. Annual snowfall can add up to a little over 400 inches. The snowboard team placed 2nd for the second consecutive year at the USCSA National Championship Snowboard Cross event in 2018. They placed first in 2016. Students can head over to Diamond Peak, the local resort less than two miles from campus, after classes.
Locals and students get discounted lift tickets and season passes. "[SNU] is such a special place… You're located at the base of Tahoe, so it's a 2-minute cruise down on your skateboard from the campus to the beaches…and Diamond Peak Ski Resort is on the same road 5 minutes up the hill, so ride breaks in between classes are the best during the winter season!" junior Nikkie Starick said. If you're a natural leader, consider getting involved in the Outdoor Adventure Leadership major.
The major takes a hands-on approach and students attend class primarily outdoors. Learn to navigate the terrain, uphold Leave No Trace and be resourceful in a position of leadership. Unfamiliar with LNT? Any proper outdoor enthusiast knows the seven principles of how to care for the environment and leave your area of exploration in perfect, untouched shape. Enroll in SNU's outdoor leadership courses to learn more. If you like to backpack into the mountains with your board, then LNT is essential.
1. Western Colorado University
As one of the coldest places in the US, Western Colorado University is an obvious choice to go crazy on your board. Gunnison, Colorado sits in a high mountain valley with an annual average snowfall of 45 inches. Students are only a half an hour drive from Monarch Mountain and Crested Butte, so keep your student ID handy for a discount lift ticket. If you crawled on a snowboard at age three, head over to Gunnison National Forest for some backcountry snowboarding.
Got a thing for competition? Join Western Colorado University's Freeride Team for skiers and snowboarders. "The main feature that separates Western Colorado University from any other school in the country (or world for that matter) is the presence of a well-established, institutionally-supported, traveling Freeride Ski & Snowboard Team… We reliably have about 8-10 snowboarders represented in the bunch each year. While we require riders to be competent at fundamentals before joining the team, we support folks ranging from recreational rippers to those looking to qualify for the Freeride World Your," Freeride snowboard coach Peter Noon said. Plus, Western offers an unbelievable selection of majors focused on everything outdoors. Take your pick from Wildlife and Conservation Biology to Sport Fitness and Management. Or try your hand at Outdoor Environmental Education or Environmental Geology. The world is your oyster at Western.