When the first snowflake falls, your feet are already strapped into ski boots. Some students spend snowy days snuggled up by the fire. You prefer to hop on the ski lift, then hop off and master your next black diamond slope. Plenty of campuses will get you close to the powdered slopes. But you also want a campus that encourages you to hit the great outdoors with transportation to lifts and affordable ways to find ski gear. You'll also want to consider proximity to ski resorts, available deals for college students and winter events.
Get ready to hit the slopes at one of the top 10 colleges for skiers.
10. University of Nevada Reno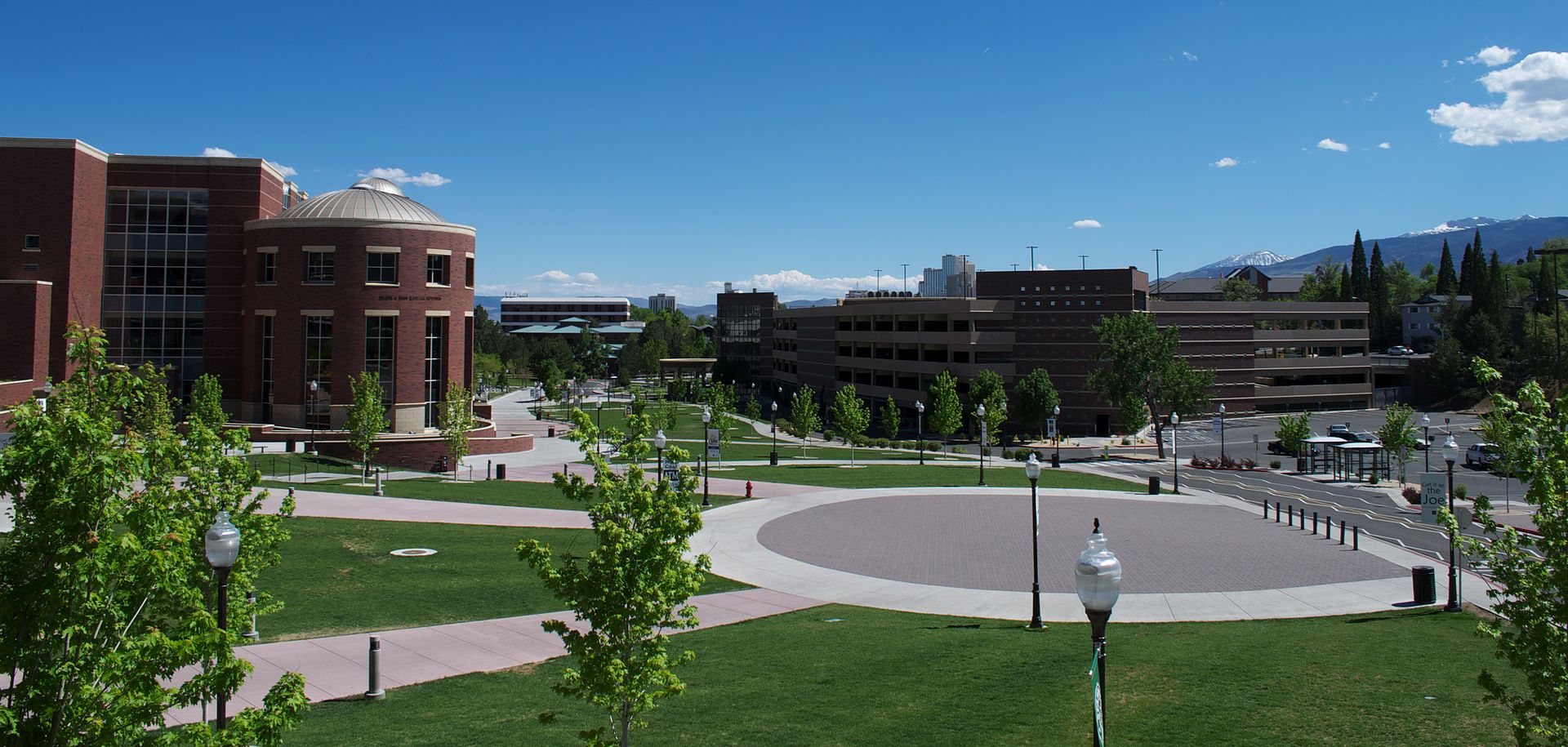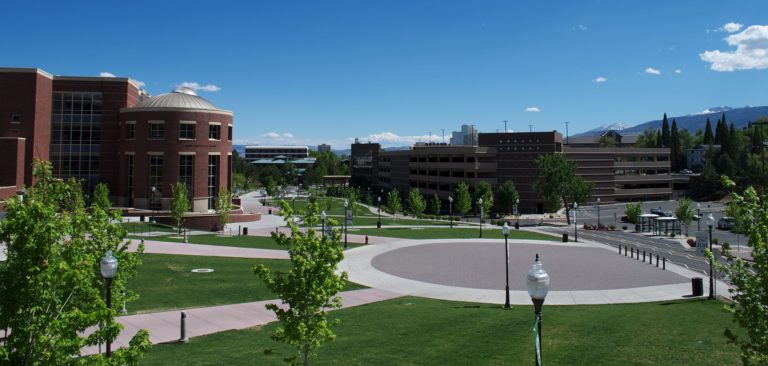 Good luck deciding if you should hit the books or hit the slopes as a student at the University of Nevada Reno. The campus sits less than an hour drive from Squaw Valley Ski Resort and Northstar Ski Resort in California, and only a 30-minute drive from Mount Rose. Northstar offers a Tahoe Local College Pass for students to shred all season long at a discounted rate. Want friends to ski with? Join the UNR Winter Sports Club, divided into two groups: one for winter sport competitors and one for those who ski just for fun. The club's subset of the Nevada Freeride offers club driving to and from the slopes to make sure you can always catch a ride and a buddy for the ski lift.
9. Western Colorado University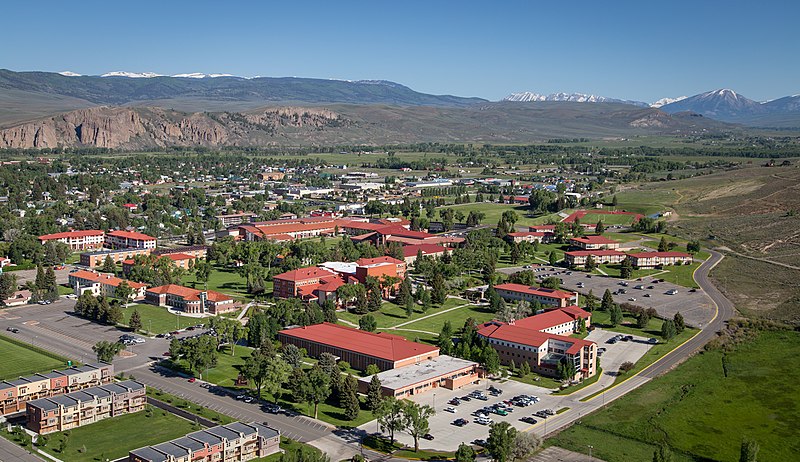 Expect an elevated ski experience at Western Colorado University. A 30-minute drive from Crested Butte and Monarch Mountain with 217 and 350 inches of annual snowfall respectively, the Western Colorado University campus allow students to strap on their ski boots and load up their poles. Crested Butte and Monarch Mountain both offer a discount on ski passes with a flash of your valid student ID. More competitive? Try out for the Ski team to make sure that skiing is always included in your schedule. If you are feeling adventurous, try your hand at back country skiing in the Gunnison National Forest.
8. Sierra Nevada College at Lake Tahoe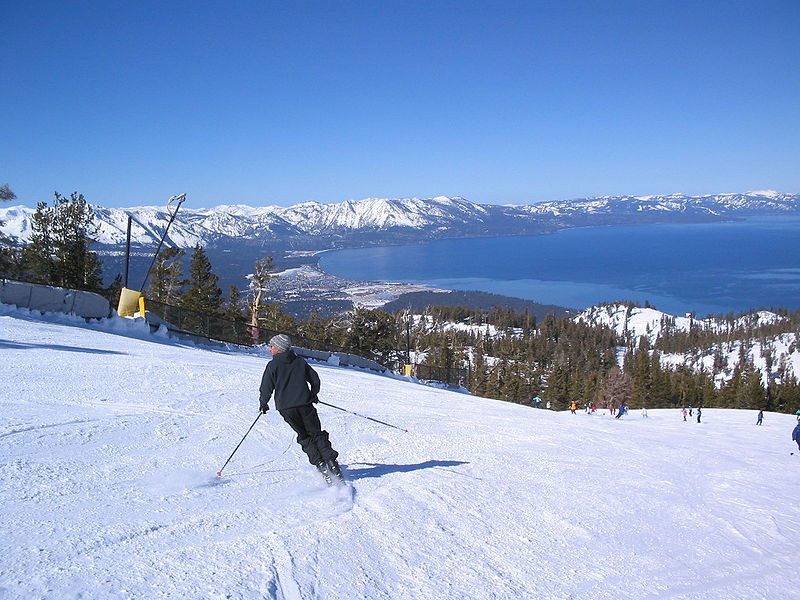 Students at SNC learn the tricks of the ski trade in and out of the classroom. Students choose to major in Ski Area Management or Ski Business and Resort Management (SBRM). As part of the Outdoor Adventure Leadership program, classes like "Expedition Backcountry Skiing" will take you out into the field for an expedition summiting a peak in Desolation Wilderness. Not sure how to get started? SNC students can network with SBRM program director Tim Cohee, who also owns China Peak Mountain Resort. And when you get tired of planning how to run your five-star ski resort, explore the 12 ski areas near campus like Diamond Peak, Boreal Mountain Resort and Squaw Valley. And with all those slopes nearby, SNC's ski and snowboard teams have perfected their craft, bringing home five team championships and seven individual national championships at the USCSA National Championships in 2017.
7. University of Denver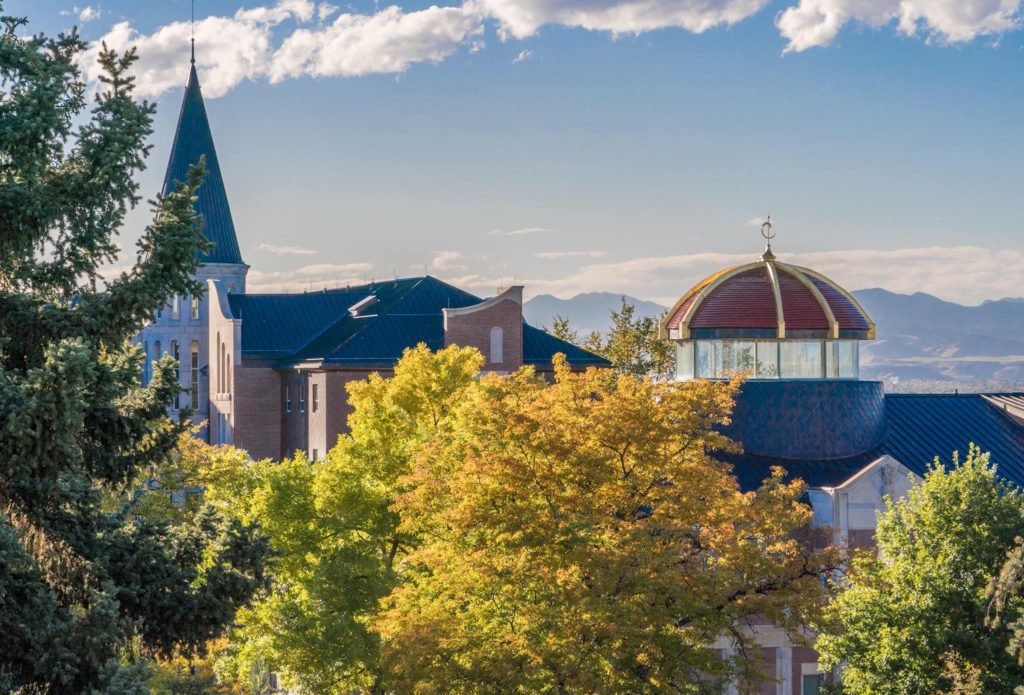 Skiers of all levels find a way shred the slopes at DU. With 24 NCAA National Championships under their belt, the DU's ski team recruits world-class skiers like Andrea Komsic, who competed with the Croatian ski team in the 2018 Winter Olympics. Prefer the bunny slopes? DU sits an hour and a half away from ski resorts in Summit County like Breckenridge, Keystone, Vail and Arapahoe Basin. DU students can also take advantage of the College Epic Season Pass and the IKON Pass. Oh, and DU's Alpine Club also offers transportation to passholders in the winter and early spring. "The fact that I can just go to the mountains and ski a day is still a novelty to me," senior Bekah Kiner said. "Looking back I will remember the hours spent bonding with friends skiing, stuck in traffic blasting music on the way to ski, spending my spring break as a ski instructor and car camping with two friends." Students also make memories at DU Programming Board's Annual Winter Carnival. The carnival, held for 57 years so far, includes a Snow Queen competition, an on-campus snow sculpture contest, snow tubing and live music.
6. Dartmouth College
Dartmouth has sent student athletes to the Winter Olympics since the modern games started in 1924. More recently, that includes skiers Susan Dunklee and Sophie Caldwell. So where do they get all that practice? The Ivy League owns Dartmouth Skiway, a ski area open to the public offering students discounted lift tickets and season passes for only $99. The Dartmouth Outing Club takes recreational skiers out on trips and rents them gear. Dartmouth also hosts a Winter Carnival, a Dartmouth tradition with winter sports events on campus and at the Skiway. As a part of the carnival, students can dare to bear the cold by participating in the Polar Bear Swim at Occum Pond or stay warm by running ahead of a sled in a Human Dog Sled Race. Best of all they can score 99 cent ski lift tickets for the Skiway.
5. University of Colorado at Boulder


Buffs know how lucky they are to live with the Flatirons as their backyard. "It helps me to refocus and escape all the stressors that come with college. In an otherwise chaotic life, skiing gives you a moment to soak up the grandeur that is Mother Nature," senior Emma Merkle said. Only 30 minutes away from Eldora Ski Area, Buffs can make it onto the slopes and back in time for an afternoon class. Summit County, home to Keystone, Arapahoe Basin, Breckenridge and Copper Mountain, rests right around the corner from Boulder, ready for students to spend a weekend on the slopes using the College Epic Pass for access to all Vail-owned resorts. Need a ride there? The Boulder Free Ride club gives students rides to and from the sports plus they plan weekend getaways. Then once they feel confident, CU skiers can take it to the next level as a part of the Freeskiing club team.
4. University of Vermont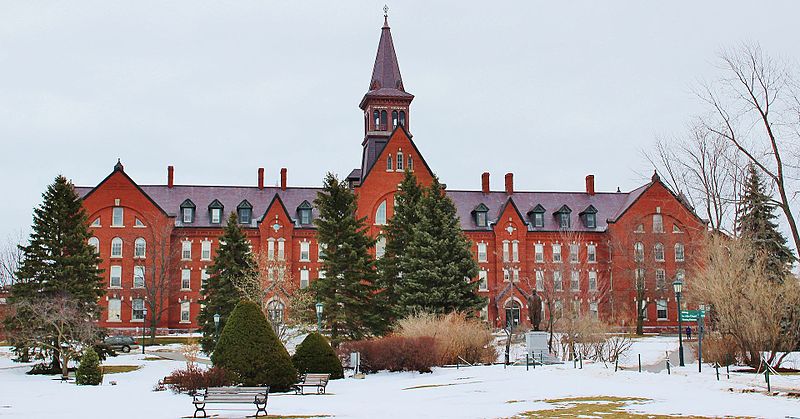 Need a ride to the lift? The University of Vermont offers a day trip to several ski areas like Jay Peak, Mad River Glen and Sugarbush. Join the Ski & Snowboard Club, the largest on campus, to purchase discounted ski passes, grab the club's merch and get discounts from the club's sponsors. Race down the mountain with UVM's Alpine Ski Racing Club and travel to Vermont, New Hampshire and Maine with the team. UVM's Outing Club even has cabins in the Bolton Valley Ski Area available for students to rent for a weekend away and hosts leadership training programs for other organizations on campus. "Being close to the mountains has made every part of college better for sure. It gives me a great hobby and makes me look forward to the long Vermont winters," senior Jon McCoy said. While packing for your first year at UVM, leave space for your skis.
3. University of Alaska at Anchorage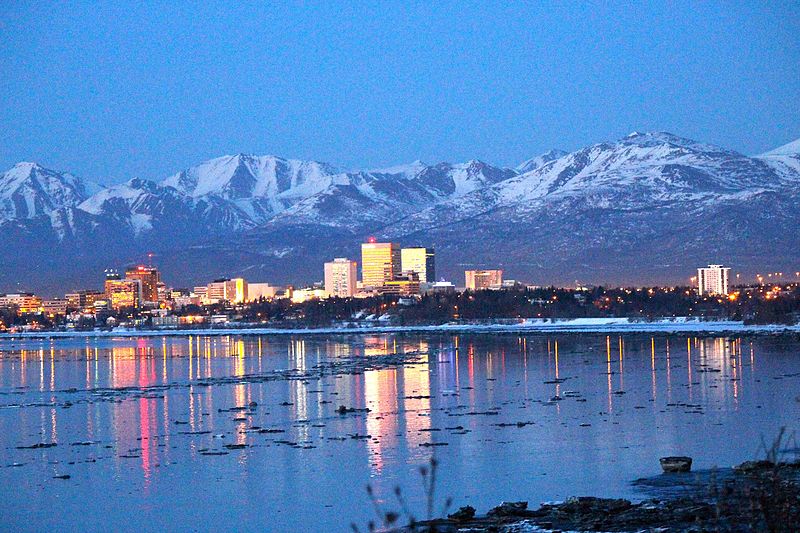 With an annual snowfall of around 643 inches, Alaska gives students plenty of powder to shred. Its backcountry invites the true adventure-seeker off the groomed trails and onto their own path. More comfortable on a marked trail? Not to worry, drive only 45 minutes from campus to the Alyeska Ski Resort which offers adventures from helicopter skiing tours plus terrain parks where you can practice your skiing without taking flight. The University's Outdoor Gear Room offers rentals for skis and snowboards for as low as $15 and $20 a day to make sure hitting the slopes fits into your college budget. If you want to invest in a set of skis of your very own, hit up the Alaska Ski Swap where students and the public can buy and sell ski and board gear. In Anchorage, you can take a break from the library by exploring the last frontier in a set of skis.
2. Middlebury College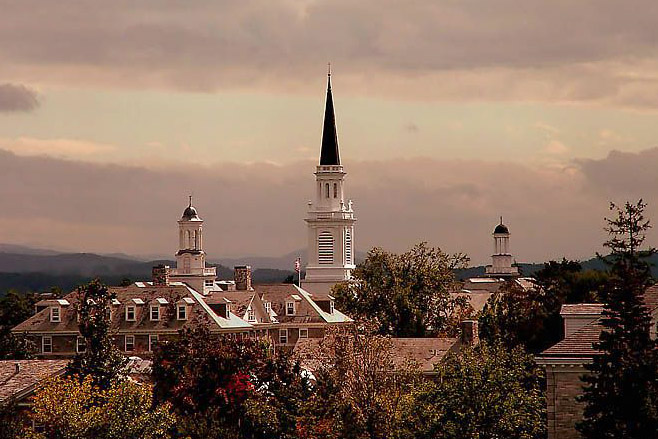 Middlebury College owns and operates its very own Snow Bowl ski area with four ski lifts and 1,000-foot vertical terrain. It offers student day ski passes for $35 and also provides a free shuttle between the ski area and campus. With an average annual snowfall of 150 inches, the Snow Bowl offers students a great snowy escape from the classroom. Don't own ski gear? You can rent equipment straight from the Middlebury Snow Bowl for just the day or even the entire ski season. If you want to be more of a slope regular, try out for the Middlebury Ski Club team. Then you can join events like Dryland training and a Christmas Holiday Camp where athletes and coaches explore the open terrain.
1. University of Utah
Students at U of U get their pick of ski spots from their campus in Salt Lake City with only 23 miles between campus and Alta Ski Area and seven other ski resorts located less than 50 miles away. Utes who join the Utah Free Skier Society get amazing deals on rentals and season passes. Or join the OneLove Ski & Snowboard Club to take advantage of discounts on ski passes and winter clothes to keep you bundled up before you hit the mountains. Want to go with a group? The University of Utah's Outdoor Adventures organizes trips like backcountry skiing, offers discounted lift tickets and even hosts used gear sales to save you some extra cash. And U of U's winter athletes know how to compete and win. The ski team has claimed 11 NCAA titles and sent 35 athletes to the Winter Olympics.
Top 10 Most Beautiful Campuses 2018