This post is sponsored by The NAMM Foundation.
Music goes beyond your Spotify playlist for your walk to class. It's your expression. It's how you interact with the world. As a music major, music is your life. "It's a whole different culture in a way—we're all in this little bubble because the music industry is really small," explained Dean Emerson, a jazz studies major at University of Maryland. "We're all kind of weird, we all love each other, and we all get along pretty well—it's cool." When you spend hundreds of hours rehearsing, ultimately music seeps into every aspect of your life. If you're passionate about music, then how can you expand your knowledge, get connected in the industry and discover your dream music career?
Road trip to the 10 most prominent musical events in the nation to meet your idols, learn about the latest trends in music tech and network with music industry professionals.
*Events are in order of date. Get your tickets now and start planning your road trip across the U.S. to every major music event!
1. The 2017 NAMM Show- January 19-22, California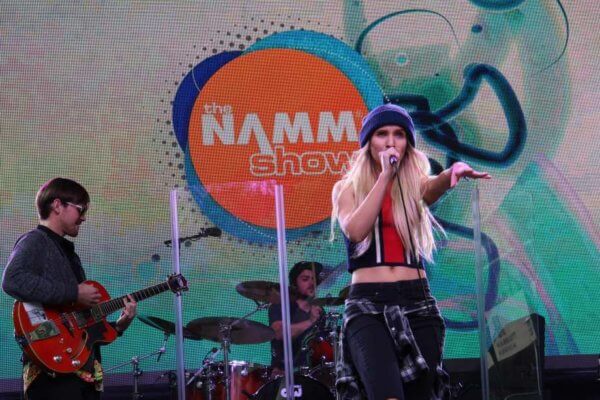 Prepare yourself for an epic music education experience. The 2017 NAMM Show is the largest music products industry trade show in the world. It's like the Las Vegas of music industry events—cue impressive light shows, 150 live performances and 120 educational sessions. "The NAMM Show is a "must do" destination for college music students as they consider and plan for their life in music," said Mary Luehrsen, the Executive Director of The NAMM Foundation. "The world of career opportunities in music and the creative industries is ready and waiting for every college music student through the GenNext program at The NAMM Show."  Students can register to attend this industry-only event through NAMM'S GenNext college music student and faculty program. Carefully curated sessions presented by The College Music Society expose college music students to a world-class, only-at-The-NAMM-Show educational experience in music business, technology and innovation. Not to mention you'll learn from the most successful music producers and music business leaders in the industry. The NAMM Show helps music majors realize the limitless possibilities of having a life in music. And if you're passionate about music recording technology and audio design this is the place to be! GenNexters are invited to attend TEC Tracks featuring Dante training and 70+ sessions showcasing new ideas in music technology, recording, live sound, lighting, DJ, apps and game audio. Plus some of the biggest names in the industry are featured as keynote speakers. Ready to meet your record producer idols? Grab your music major friends and plan your next road trip to sunny Anaheim, California for The 2017 NAMM Show on January 19-22! You can even add on to the fun with a quick Disneyland trip right next to the convention center. Simply register for GenNext at The 2017 NAMM Show and plan your Cali road trip now.
 2. ILMEA Conference- January 25-28, Illinois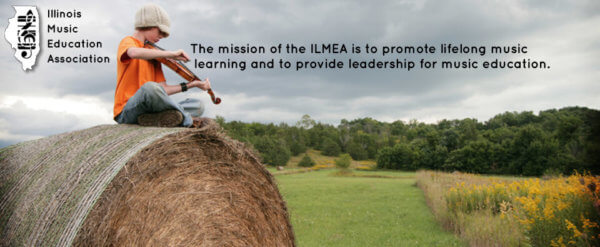 The only thing that compares to a musician's passion for music is their passion for sharing music with others. The Illinois Music Education Association Conference teaches musicians how to pass on their passion for music to the next generation. This year's theme is music as a central part to a well-rounded education. Aspiring musicians spend four days hearing from current teachers about the ins and outs of teaching music—from jazz to Latin to music for children. Teachers share intimate advice like how not to lose your voice as a music educator and everything you need to know about beatboxing, yes, beatboxing. "I want to go because, looking from my high school experience, it was where many music teachers from the state gathered to learn and exchange information and experiences," Wheaton College sophomore Christianna Tai, a music education major, said. At the ILMEA conference, music halls fill with the melodious sound of rising musicians gaining inspiration from their elders. Plus, what better place to begin networking for a job in music education than at a place filled with current and future music educators? "I'm looking forward to having a great time with other music education majors and attending some sessions on music education for elementary schoolers," Tai said. Time to pull out those teacher clothes you have hidden in your closet…the January 25-28 conference is coming up quick.
 3. Texas Music Educators Association Clinic/Convention- February 8-11, Texas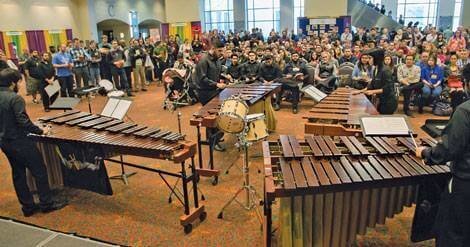 "Picture 29,000 people gathered in one convention center all sharing a passion for music education and music-making," Executive Director Robert Floyd said. Think School of Rock, but taken to a whole new level. "Everywhere you turn there is a workshop, a concert [and] a chamber ensemble performing, all anchored by a 1,300-booth exhibit hall demonstrating and sharing all things music," Floyd said. From tiny elementary schoolers to 60-year-old seasoned musicians, the TMEA convention is a music beehive that attracts all ages and styles of music. College students interested in future teaching careers can visit the career fair and talk with representatives from schools throughout the state of Texas—it's time to put your networking skills to good use. Who knows, you might meet your future boss here. "It is truly…an inspiration to the 3,400 college students in attendance currently majoring in music education," Floyd said. Besides gaining access to future job opportunities and jamming out to some of the best performers, college students can, above all else, gain inspiration from the thousands of other passionate musicians around them. Register and start planning your Texas road trip for the February 8-11 clinic.
 4. South by Southwest Conference- March 10-19, Texas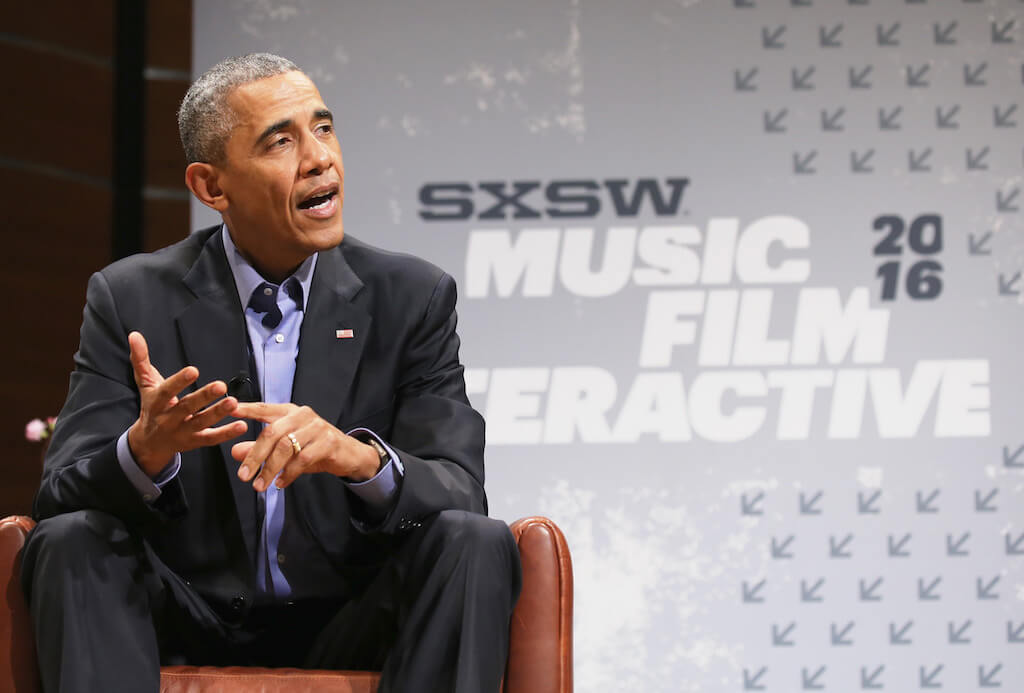 You know it's real when Obama takes time out of his insanely busy schedule to visit a music convention. Well, that's South by Southwest for ya! Ten full days of hearing talks on music in government, journalism, design, marketing, film and entertainment. Basically, if you weren't sold on majoring in music already, SXSW makes you realize that music can play a part in your career no matter what you choose to study—even if that means majoring in political science or engineering. Walking through the conference, you'll spot keynote speakers, like actress Kathryn Hahn and designer Marc Jacobs, you'll see futuristic music technology and you'll hear stories and advice from businessmen and women, writers, actors, producers and designers. The SXSW Conference shows early musicians how they can use their talents and passion for music and apply it to the limitless worlds of business, entertainment and innovation. So the next time someone gives you the stank eye and asks you what you can do with a career in music, tell them to checkout SXSW's website. The SXSW conference is March 10-19 in Austin, Texas, packed with speakers and stories from some of the most experienced people in the entertainment and technology industries.
 5. ASCAP Music Expo- April 13-15, California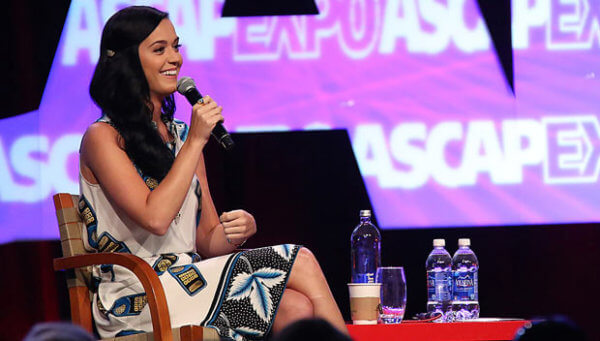 The ASCAP Music Expo gives up-and-coming music majors the "in" that they need. Right in the heart of Los Angeles, ASCAP brings in songwriters, producers and musicians for three days of networking and learning more about the music industry. "[Music majors] gain real knowledge that they can take away and start using in their own careers right away," Lauren Iossa, ASCAP CMO and founder of ASCAP EXPO, said. "Many who come to the EXPO walk away saying that it is a life-changing experience. Some have even launched successful careers at the EXPO by meeting a musical hero or a collaborator." Hear why artists like John Mayer and Justin Timberlake wrote some of their favorite songs, and even see some of them perform. Who knows—you and JT might cross paths and collaborate on a new hit song together. ASCAP brings together all different music into one community—from hip-hop to jazz to country. "The energy of all of these creative people coming together is infectious, exciting and inspirational," Iossa said. Want to discover what you can gain this year? Find out by registering for the April 13-15 event.
 6. International Double Reed Society Conference- June 20-24, Wisconsin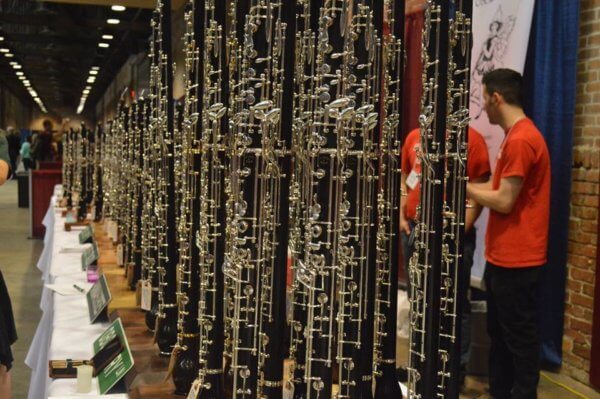 Hosted this summer at Lawrence University in the beautiful and happenin' Appleton, Wisconsin, the IDRS will feature musicians from all across the nation. For any non-musicians, double reed is another name for the oboe and bassoon family of instruments. Although a complete schedule will not be released until early April, past conferences have included days filled with recitals and competitions among performers. "You get to try out a lot of different instruments from the manufacturers and see concerts and attend events featuring the best players on your instrument," New York University senior Zachary Larimer said. "It's an invaluable experience." Join the oboists and bassoonists of the world from June 20-24 and start planning the revolution of double reeds.
 7. NAfME Collegiate Advocacy Summit Hill Day- June 27-July 1, Washington, D.C.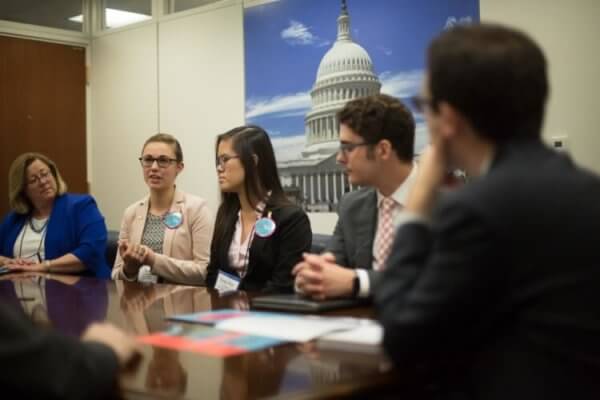 Even if the extent of your political knowledge is what you've seen on Scandal, the most politically inept of us still know that music education is a hot topic in congress. For the past five years, the NAfME Collegiate Advocacy Summit has combined music and politics to advocate for the protection, preservation and growth of music education. And what better place to do this than in our nation's capital? With Abe Lincoln and George Washington there to back you up, college students come together on Capitol Hill for what NAfME calls "Hill Day." You're not just signing a petition and calling it a day; you're personally meeting with members of congress to share the story of how music education has made a difference in your life. "These students are so incredibly passionate that they don't bat an eye at it—they're like, 'Sign us up we want to be a part of it,' and that is incredible to see," NAfME Deputy Executive Director Chris Woodside said. Even though congress moves slower than your journey to graduation, the work accomplished by students during Hill Day has actually led to changes, like making music a core academic subject by law. "[College students] can take that valuable lesson from D.C. and…go to the state house in Montana, in California, or wherever they're going to teach, and participate in advocacy at that level," Woodside said. Embrace your inner Olivia Pope and head to Capitol Hill from June 27-July 1.
 8. Bang on a Can Festival- July 17-August 6, Massachusetts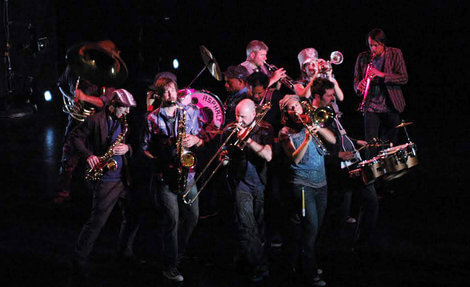 No, you don't actually bang on a can, but you do get to listen to live music performed in the middle of an art museum. The Massachusetts Museum of Contemporary Art is hosting this year's Bang on a Can Fest. While surrounded by Monet paintings and listening to brand new contemporary music, you're bound to feel transported to the streets of Paris. Or, maybe you'll even feel inspired enough to write your own new masterpiece. Bang on a Can Fest dedicates three weeks to learning, practicing and creating music. "I've always wanted to go to the Bang on a Can Festival in Massachusetts," Larimer said. "The musicians are all great and it's fun to be able to hear the new works of young composers for the first time." At the end of the festival, ensembles and guests put on a six-hour performance to show off their musical skills. "If you're interested in new classical music, it's the best place to be," Larimer said. Apply online before Jan. 18 to join other contemporary musicians from July 17-August 6 at the Mass MoCA.
 9. ClarinetFest 2017- July 26-30, Florida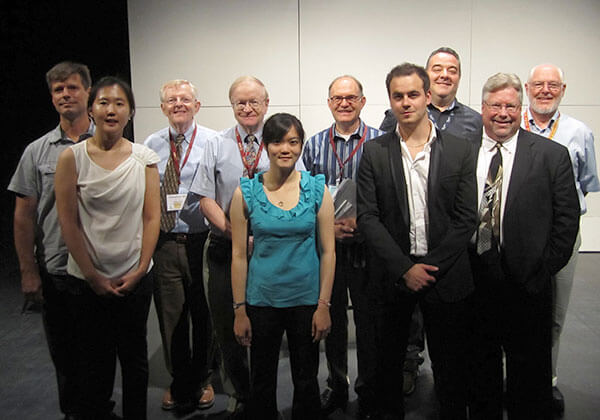 Orlando, Florida, isn't just home to Disney World and Universal Studios. It's also home to the 2017 ClarinetFest. This convention is more than just a music conference. It's a chance for 1,400 people to reunite with old friends and make plenty of new ones, all centered around their passion for the clarinet. Walking through the convention, you'll hear sounds coming from some of the greatest clarinet players and lectures from the most experienced educators. You'll feel the intensity of students battling it out in performance competitions. "An incredible variety of performances can be heard," Artistic Director of ClarinetFest Professor Keith Koons said, "from pieces for solo clarinet to chamber ensembles and concertos with orchestra and band." At ClarinetFest, the magic of music comes to life as students and musicians try out the latest music technologies and experiment with new musical styles together. "In the exhibit hall, you will hear many people trying out different brands of clarinets, barrels, bells, mouthpieces and reeds," Koons said. At the end of each day, wind down with a concert by clarinet soloists with orchestra, string quartets, bands and jazz combos. Tap into your inner Squidward and make your clarinet dreams a reality. Online registration for the July 26-30 event starts here.
10. The Midwest Clinic – International Band and Orchestra Conference – December 20-23, Illinois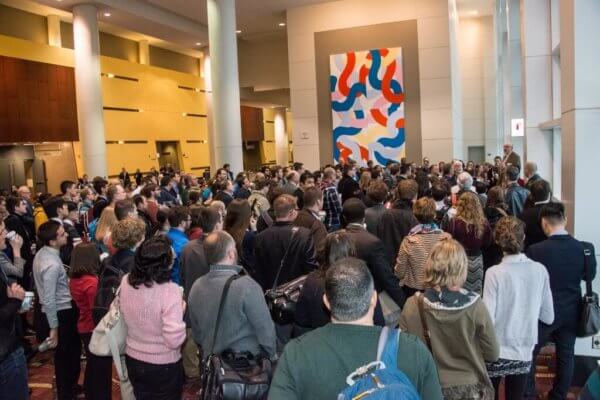 "Imagine over 18,000 people from around the world, each with an infectious passion and desire for instrumental music, converging on the largest convention center in North America – McCormick Place," Associate Director of The Midwest Clinic, Jeff Daeschler, said. For the past 70 years, music educators, students, administrators, bands and orchestras from around the world have gathered together in Chicago for The Midwest Clinic. With over 90 clinic sessions, 40 concerts, 20 technology demonstrations, 3 music reading seminars and a music chat room for students and professionals to learn from each other – the clinic packs entertainment and education into three-and-a-half enriching days. Make sure you bring along a resume, because some students have even landed their first teaching job after attending. College students are surrounded by networking opportunities and potential employers ready to hire. More than anything, though, is the clinic's focus on building a community around a passion for music. "It is the people – that sense of belonging, the 'I have arrived moment,' that makes Midwest so special," Daeschler said. "That this one event during the year can enrich you, recharge you and propel you, but most importantly, connect you to people that share that same passion as yourself." Register now for next year's event on December 20-23 and get ready for your Chicago road trip. Once you attend, you will always return.
This post is sponsored by The NAMM Foundation.