Hold the chicken and pile on the pinto beans. The vegan fad has been spreading like wildfire, and there isn't enough almond milk to put it out. The vegan diet is one not to be taken lightly; forgoing a Chipotle steak burrito or thick milkshakes to live a plant-based life takes time and intense effort. Luckily, campuses all over are catching on to this healthy lifestyle, and our top 10 vegan-friendly colleges will show you where to find the best vegan options.
10. Wellesley College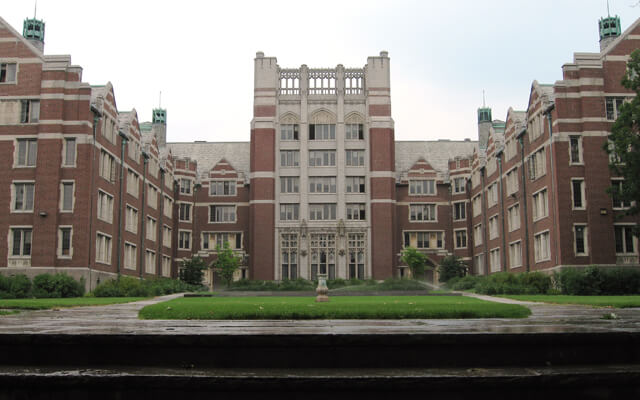 This 2,400 student filled school packs a vegan punch. Although there aren't many off-campus eats, the college's five dining halls offer what any student looks for: variety. Soup up at Bae Pao Lu Chow; fall in love with the exclusively meatless Pomeroy, which offers house-made pasta accompanied by eggplant meatballs; go Italian with Tower Dining Hall's vegan pizza and pasta. Don't forget about Bates' tofu curry or Stone Davis' black-bean burgers. But don't stick with a few set items. The dining halls' menus change daily to offer different options whenever you stop by. And while every dining hall offers at least one vegetarian/vegan meal option, Pomeroy goes the extra mile to also serve up a variety of vegan, vegetarian and kosher options. In other words, Pomeroy won't make you spend ten minutes scraping the cheese off your pasta. On the weekend, hop in a friend's car (or snag an Uber) and drive just 15 minutes to Walnut Grille. A vegan and vegetarian restaurant in Newton, MA, Walnut Grille serves up delicious dishes like a meatless BLT and the best damn gobi Manchurian you'll ever taste. Don't have a way to get to this divine heaven? No problem. They'll come to you. A vegan place with a delivery service? Count me in.
9. Wesleyan University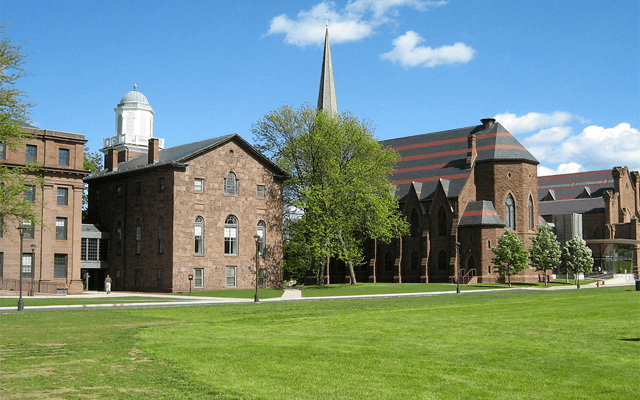 Wesleyan not only boasts its history of social justice activism, but also a wide range of mouth-watering vegan foods. Veggie chicken red curry is just one of these fine meals. Let your senses run wild with Bon Appétit, the campus' food supplier. Their navy bean soup, garden burger and steamed parsnips will have you running back for more. Even better, Bon Appétit serves vegan options all day, every day. Or try Usdan Marketplace, which employs a chef who shines above the rest (though most Wesleyan students know her for her to-die-for apple crisp). A vegan herself since 1985, Chef Stephanie Zinowski knows how to make delicious meals without including animal products. She even hosted a vegan cooking class on campus for students looking to learn tricks of the trade. Off campus, It's Only Natural (or ION if you're cool) brings vegan hipness to Middletown, CT. Less than a 15 minute walk from campus, ION remains the perfect destination for when your parents head into town. The food may be on the pricier side, but one bite of their vegan shepherd's pie fills a much bigger hole in your heart and stomach than it leaves in your‒or your parents'‒wallet. 
8. University of South Florida – Tampa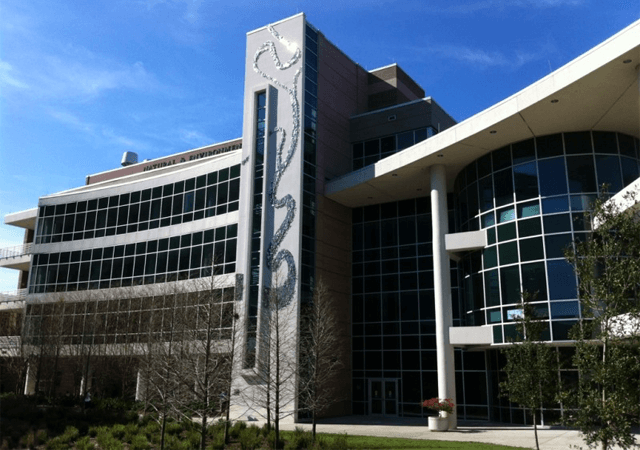 This school's dining halls offer the usual salads, fruits, yogurts, hot and cold cereals, and vegan chicken patties. What makes it a competitor for our list is the multiple small shops and courts that offer vegan foods. Build a tofu, black or pinto bean burrito at Moe's Southwest Grill and smother it with fresh veggies. Get a taste of Jamba Juice's fresh blended smoothies or apple cinnamon pretzels. Don't forget to stop by Loving Hut, the largest family of vegan restaurants in the world. "Loving Hut is created with the vision that all beings can live in peace, love and harmony with each other," Tampa's Loving Hut employees said in an email. "All of our menu items are made with only wholesome, plant-based ingredients." They also offer an easy starting point for vegan newbies. So be on the look out for their vegan wings, organic potato kale soup and BBQ sourdough sandwichs; they're just dying to hit your plate.
7. Stanford University
In the mood for some rice or almond milk? How about a vegan quinoa burger with seasoned sweet potato fries? Stanford knows what's up when it comes to vegan choices. "The Stanford dining services is very attentive to students' preferences and health concerns," student Cameron DeHart said. They also offer vegan meals in every dining hall so you'll never feel like you're out of options. Stanford continuously looks for ways to accommodate their students. Just recently, the school installed soy milk dispensers in their dining halls. Plus, Stern Dining Hall always offers tofu burritos or bowls. Who says vegans miss out on Chipotle? For dessert, head over to Fraiche for some soy fro-yo that will make you wave bye to Pinkberry for good. Areas around campus are vegan-friendly too. For example, Curry Up Now (Palo Alto) was once a single food truck and has since expanded to five trucks and three restaurants. They all have a distinct take on Indian street favorites. Look out for their trending samosas and Holy Moly Fried Ravioli.
6. University of San Diego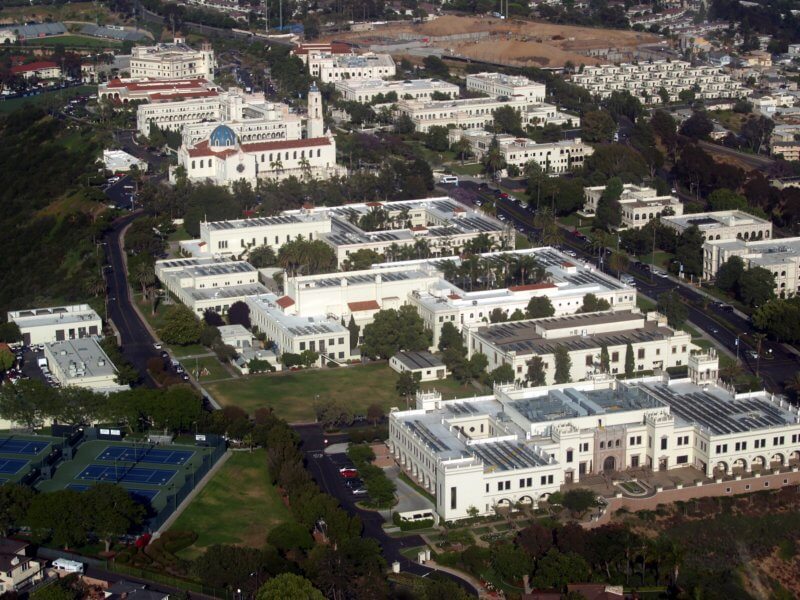 Warm weather isn't the only thing that makes this school attractive. Their Pavilion Dining is home to all types of food such as authentic Mexican and Mediterranean. Get a pizza with your favorite veggies; take a bite of some mango, cucumber and avocado sushi; savor the flavor of a veggie burger. As for grocery shopping, you don't have much to worry about. "San Diego is best for veganism because every grocery story provides organic produce and meat/dairy free alternatives for everything," sophomore Nikki Eldred explained. The top stores are Sprouts and Trader Joe's, and both offer a variety of foods like fresh veggies, dairy-free butter and different pastas. They have the right supplies for Eldred's signature veggie pasta stir-fry. Don't forget about your dining out option. After all, we all know San Diego has the best Mexican food this side of the border. But did you know that San Diego also offers plenty of vegan Mexican food options? Venture off campus and try out Ranchos Cocina. Whether you hear a tostada or enchilada calling your name, you won't be disappointed.
5. Ohio University

Ohio University doesn't joke around when it comes to fests and food; vegan is no exception. Dining halls Nelson and Shivley offer extensive salad bars and vegan soups like lentil and vegan chili. Cereal is always an option, especially with soy and almond milk as alternatives. Uptown Athens is even better. With ingredients grown within a 30-mile radius, restaurants like Bagel Street Deli and Casa Nueva offer the freshest bagel sandwiches, biscuits and gravy, and burritos. The best part? Conscious workers. "I ordered a bagel with tofu, tomato, Swiss cheese and honey mustard," said student Adrian Covington. "After asking for no cheese, the server thought to ask me if I still wanted the honey mustard because it had milk in it." The next best part? OU is near a Kroger Marketplace, which is filled with vegan cheeses, alternative meat options, nuts and grains, and even vegan ice cream.
4. University of Redlands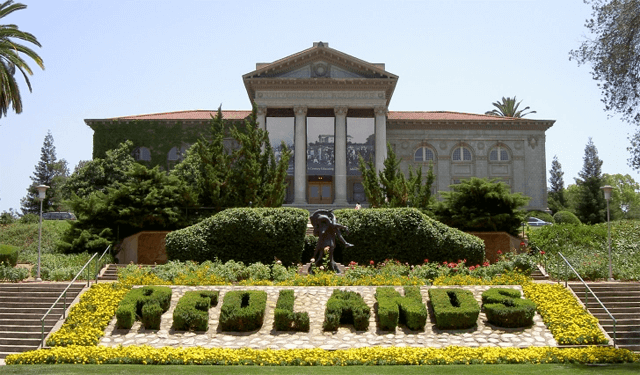 Bon Appétit is back, and roaring with vegan-fied energy. This common university dining service puts Redlands on the chart with its Pacific Rim and equator food dishes. They also have a wide range of vegan/vegetarian options that range from dal and spinach curry to garam masala tofu with mint chutney. Don't have time to sit and eat? Head over to the quick service Plaza Café, which houses many plant-based options. Change up the dining hall routine with a visit to The Living Root Cellar, where they keep their vegan options raw and delectable. "We only use things from local farms," manager Rebecca Kasik said. "So there are no artificial preservatives." So try one of their popular juice cleanses to feel the full effect of a vegan diet, or just stick to a delicious Italian pecan patty seasoned with garlic aioli.
3. University of Colorado – Boulder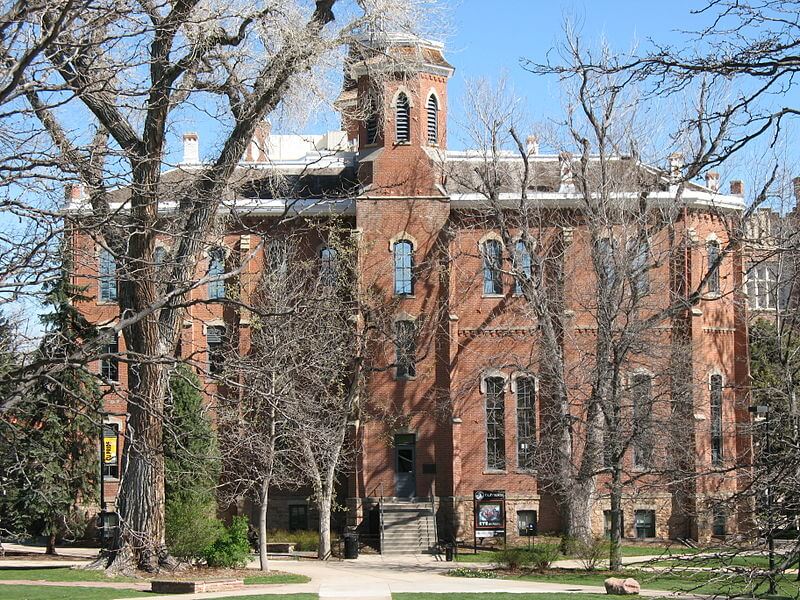 This isn't called hipster central for nothing. UCB offers over 50 vegan meal options in every dining hall every day. Meals can range anywhere from a three bean chili to a hummus wrap. Don't forget about their delectable vegan chocolate chunk cookies. Plus, the university looks for new ways to support their herbivore students. Just this march while their students were living it up during Spring Break, UCB chefs went through a training program to learn how to create more plant-based dishes. Not in the mood for dining hall wonders? Native Foods Café has you covered. "We are 100% plant-based and make out seitan and tempeh in house," said Lauren Neuschel, the brand and communications manager. "We also use tofu in many dishes and 'Native Chicken,' which is made from soy, pea and wheat protein." You can also smother your chicken in flavorful chipotle sauce. Interested in finding more students who eat like you? Join the Vegan Justice League. This student-run on-campus group will give you the solidarity you seek while fighting for the plant-based eating centers you crave.
2. Warren Wilson College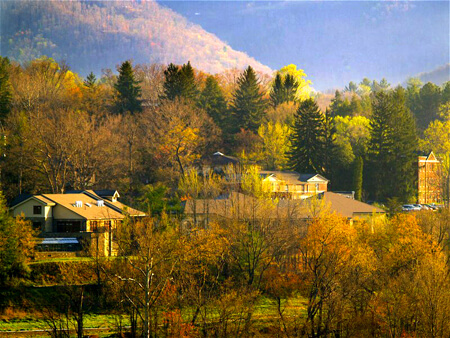 With an entire café devoted to vegan and vegetarian options, you better believe Warren made the list. This smaller school boasts its Cowpie Café, which, along with the usual salad options, offers different vegan meals every day. From their beet hummus pita to their stir fried vegetables, there is always a place for vegans here. Unfortunately this vegetable playground isn't open on weekends, but Plant is there for you. Just 15 minutes from campus, Plant is a vegan/vegetarian paradise. Loaded with flavorful foods made from the best vegetables and spices, Plant's goal is to make the community and the earth healthy. They satisfy Warren students with dishes such as the S'Nuts, a mixture of smoked almonds, hazelnuts, Brazil nuts and cashews, and maple syrup. But on Tuesdays (or any other day of the week), check out Nectar. Just down the street from Plant, Nectar offers cold-pressed juices, guacamole salad and, above all, their Taco Tuesday special. Three tacos for only nine dollars? What more could you want? Nectar also holds cooking classes, so you can learn how to bring some of that homemade goodness into your dorm room.
1. Oberlin College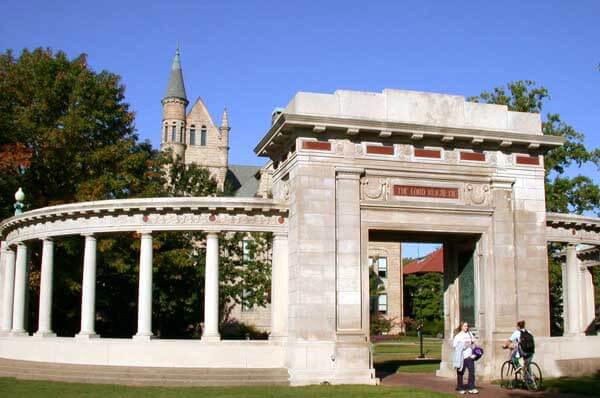 When it comes to vegan options, this is one school that triumphs like no other. With four cafés proudly wearing their vegan badge, you'll always find a meal. "There are salad bars," junior Colin Anderson said, "sandwich bars, pasta bars and usually a meal that is made without animal products or byproducts." Also, check out the Decafé for sensational fruit smoothies and the Science Cart for the vegan sandwich of the day. Who can resist vegan pizza and cookies, fresh at Descomb dining hall? Don't forget about Stevenson's tofu and beans, a powerhouse of protein. Not in the mood for dining hall food? It's just a short distance to the TreeHuggers café. You'll be hugging the employees after tasting their hummus, veggie and protein wraps.
Gone vegan? Check out these products:
Student's Go Vegan Cookbook: Over 135 Quick, Easy, Cheap, and Tasty Vegan Recipes
Women's #Vegan Funny Vegan V-neck Tee
The Book of Veganish: The Ultimate Guide to Easing into a Plant-Based, Cruelty-Free, Awesomely Delicious Way to Eat, with 70 Easy Recipes Anyone can Make
What Is It Really Like Being a Vegan In College?
The clock strikes noon. Your stomach rumbles low and steady as you walk through campus. The fumes of fast food restaurants penetrate your nose. You walk further. The vending machines are stocked with chips and candy.  You walk a little further. A club generously hands out free pizza. You walk further. The clock strikes one. Your stomach remains empty. Should you give up? No. Never fear, for college vegans are here. We know what really goes on and we want to help you out with tips and tricks while also sharing relatable stories.
THE STRUGGLE OF FINDING FOOD ON CAMPUS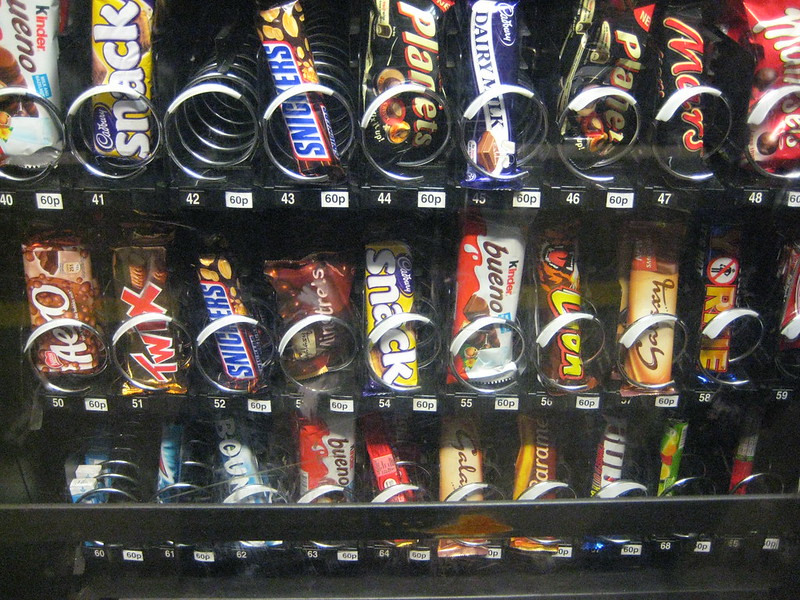 The seemingly infinite number of vending machines on college campuses make for an easy pit stop. However, plant-based eaters find options extremely limited. Listen to what a few students say about these lacking snacking machines.
"Back to back classes for 8 hours and nothing in the vending machines, which was the only place to get food in the building I was in," Myles said, a recent graduate of Mott Community College.
"When I forget to pack a lunch/dinner and don't have time to leave campus to get something so I have to each Chex mix out of the vending machine"  Erin said, a graduate student at the University of South Florida.
Chex mix for a meal may sound awesome for some. However, the sad reality remains that most campuses do not provide enough vegan option for students. From dining halls to restaurants, students walk away dismayed and hungry.
"Trying to find filling options in the dining halls that aren't just vegetables and rice. It's bland and doesn't fill me up at all, so I would just end up overeating." Hayden said, a sophomore at the University of South Florida.
"Anytime on campus I struggle to find food other than French fries" Meghan said, a senior at the University of Central Florida.
BATTLING FOMO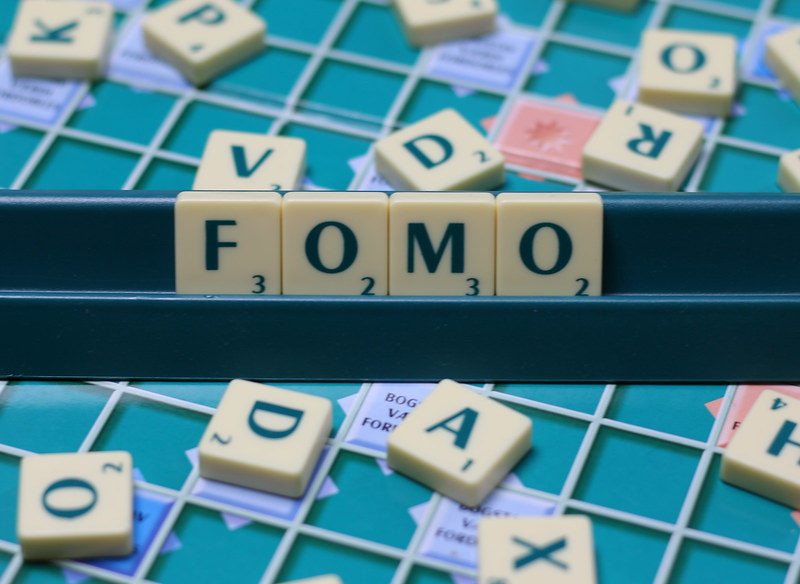 Busy students often find it difficult to balance social life with studies and work. Many choose to socialize by getting a meal with their friends. Vegan students find eating out hard to navigate but never want to miss out. Here's a few tales showcases the annoying reality of eating out:
"Attending parties or even college events that provide food can be a challenge. Especially in Texas, barbeques are popular and definitely pizza for college gatherings. It isn't a huge barrier to overcome, but it doesn't feel great to not be able to eat with others and share that experience," Cailin said, a senior at Texas A&M University.
"The most difficult thing about being a vegan in college is when your friends what to go get ice cream." Veronica Gayoso said, a senior at Florida State University.
TOP THREE TIPS AND TRICKS TO EATING VEGAN WHILE STAYING HEALTHY
"When do you see free guacamole? Almost never! Living as a vegan is expensive!" Emily Berndt said, a senior at the University of Florida.
To better navigate how to fill your stomach without emptying your wallet, we convinced vegan students to spill their secrets to new vegans.
1. Shop Smart For Your Cart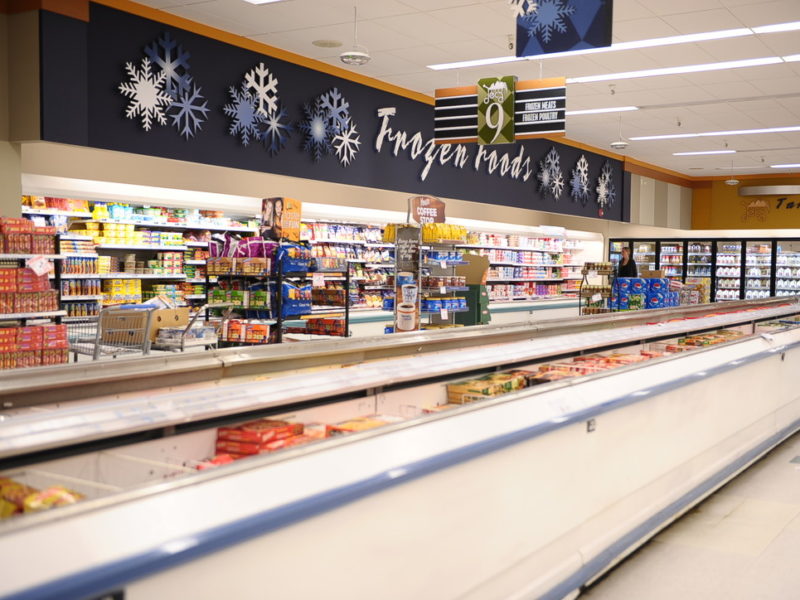 Focus on places to get organic produce for cheap! Most students find luck at local farmer's markets as well as cheaper chains such as Aldi. Don't feel dismayed about your local supermarket. Instead of going to the fresh and expensive sections, endeavor towards the frozen section. Here you  buy in bulk and save yourself grocery runs in the future. Keep an eye out for for new recipes.
"Frozen vegetables keep for a long time and can be used in tons of different recipes, from spaghetti to stir-fry. Make big batches of dried lentils, chickpeas, pintos etc. Insanely cheap, filling, versatile, and keep well as leftovers. Burritos are quick, easy, and delicious" Gina said, a junior at California State San Bernardino.
"It's super easy to get veggie burgers or other processed foods, but things like oatmeal, edamame, and even homemade vegan treats are healthier and cheaper too!" Cailin said.
2. Meal Prep. Meal Prep. And More Meal Prep.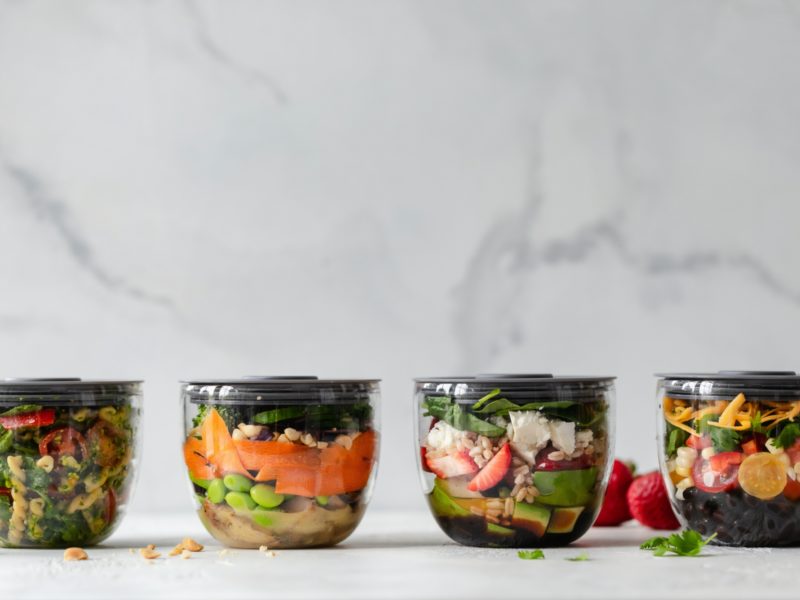 Eating out gets expensive very quickly. Your bank account drops faster than your GPA does. The easiest way to save your credit score starts in your kitchen. Simply cook at home. Find some time during the week and make all your meals at once. Many students use meal prepping as a saving grace.
"Lots. Of. Beans. They're cheap, contain lots of protein and you can make so many things with them!! Like curries, burritos, with sweet potato, in pasta sauces etc. etc. Also oatmeal for breakfast is a filling and cheap meal! Just cook for yourself I'd say, makes it a lot more affordable and easier to stay vegan," Eline said, a freshman at Leiden University.
"Cooking for yourself enables you to ensure your food is vegan and nutritionally balance your meals. Before going vegan, stock your pantry with plant-based staples like beans and lentils, rice, pasta and sauce, bread, peanut butter and vegan specialty foods like plant-based milk and nutritional yeast, (which can give a cheesy flavor to foods). Frozen vegetables keep for a long time and can be used in tons of different recipes, from spaghetti to stir-fry," Delaney Ramirez said, a senior at the University of Houston.
3. Feel Free to Snack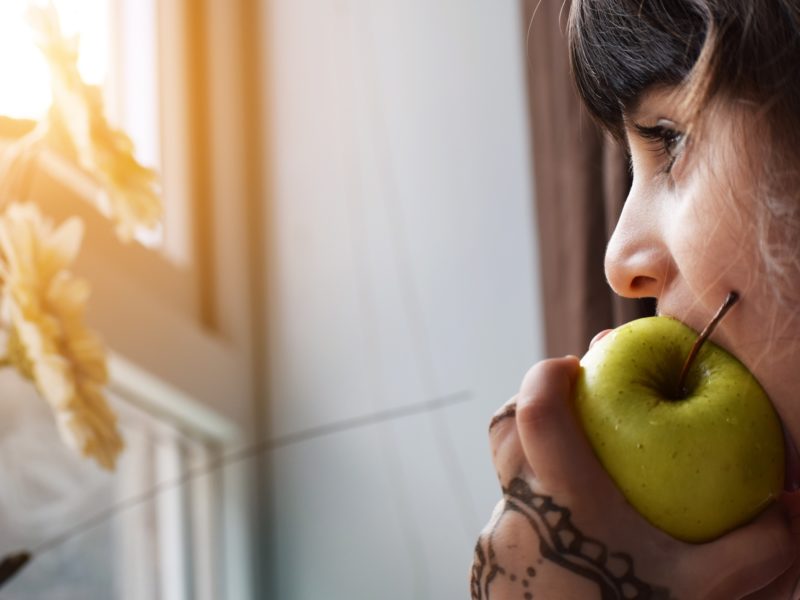 Snacks do not always equate to junk food.  Seeds and fruits provide nutrition while also occupying a small enough space for you to store in your bag.
"Brings snacks everywhere! Graze like a cow, and most of all read the ingredients on prepackaged food!" Myles said.
"Working full time and school full time and trying to fit enough snacks into my purse to sustain myself through the day of no breaks," Gina said.
"Pick yourself up a pint of dairy free ice cream on your way so you can have something to enjoy with your friends! 'SoDelicious' Cashew Milk ice creams are to die for!" Gayoso said.
"Definitely stick to whole foods as much as you can but throw in some treats here and there to take care of those cravings." Cailin said.
WHEN IT GETS HARD…FIND STRENGTH IN YOUR CAUSE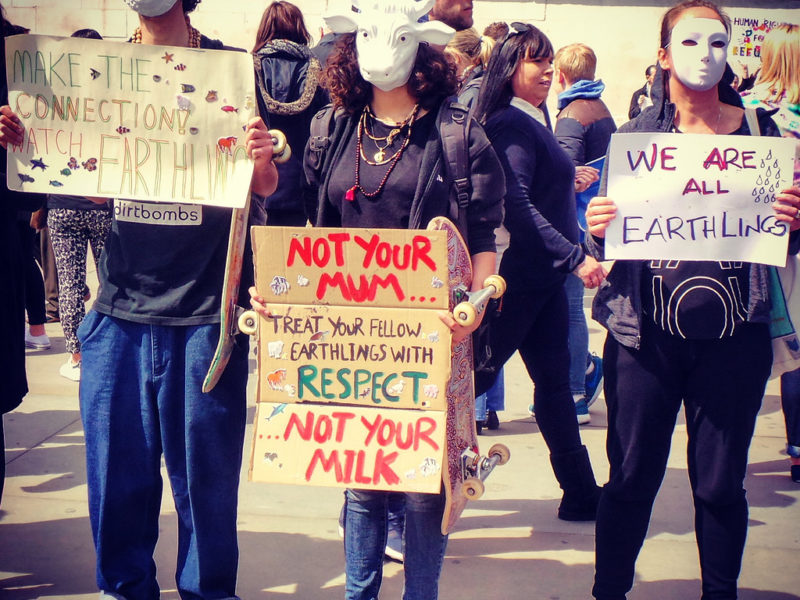 Changing the world starts with you. From the agricultural to the fishing industry, cruel practices lurk within. Proactive students choose a plant-based diet to combat ethical malpractices. Learn some insight to what motivates them to continue veganism.
"I decided that it was hypocritical to parade myself as an animal lover while also paying an industry to abuse and slaughter them for my tastebuds.The ethical stance is the biggest reason I became a vegan, but the environmental and health benefits also pushed me in the right direction." Hayden said.
"I know I am making a difference by preventing the slaughtering of animals for consumption as well as the exploitation of their outputs," Melissa Harmon said, a sophomore at the University of North Carolina.
"I think using animals for our consumption is wrong. I'm especially against the bio industry as it exists today. Beyond ethical reasons, the environment was a big one for me. Eating vegan is one of the best ways to reduce your carbon footprint, which is very important in my opinion," Eline said.
STAY VEGAN, STAY UNIQUE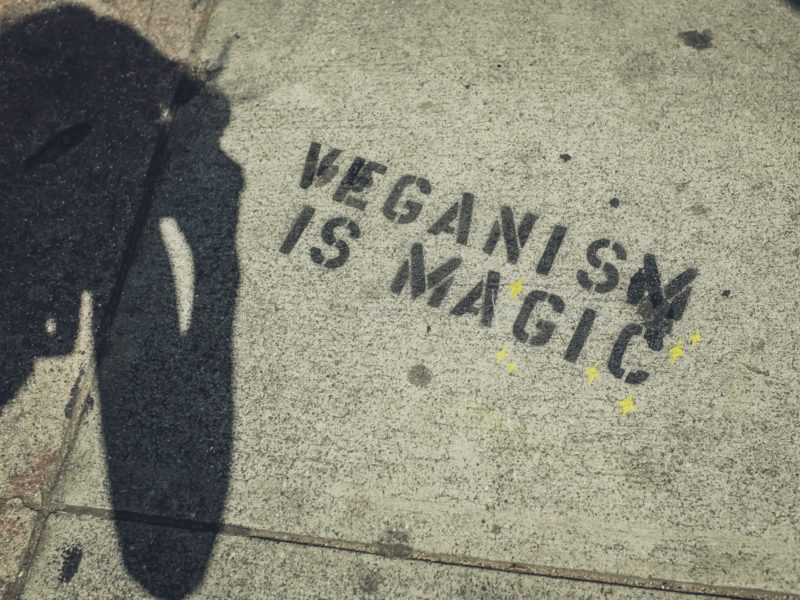 "It seems scary at first! Once you develop a routine with quick meals that can be easily & nutritiously incorporated into your schedule, a plant based lifestyle becomes so satisfying!" Gayoso said.
"As a vegan you're different than the norm, which is difficult sometimes but has also taught me a lot. I was always afraid to be different but now that I say to people "hey I'm vegan!" people already see me as different so I might as well be completely myself then!" Eline said.
We know eating vegan in college demands inner strength. Always stay true to yourself and live healthy.
For more college rankings, check out: