Hold the chicken and pile on the pinto beans. The vegan fad has been spreading like wildfire, and there isn't enough almond milk to put it out. The vegan diet is one not to be taken lightly; forgoing a Chipotle steak burrito or thick milkshakes to live a plant-based life takes time and intense effort. Luckily, campuses all over are catching on to this healthy lifestyle, and our top 10 vegan-friendly colleges will show you where to find the best vegan options.
10. Wellesley College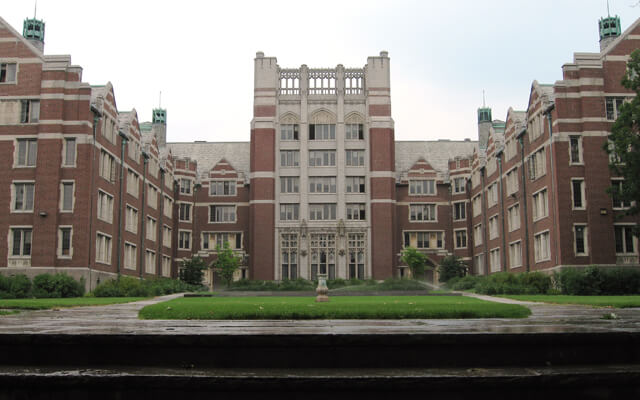 This 2,400 student filled school packs a vegan punch. Although there aren't many off-campus eats, the college's five dining halls offer what any student looks for: variety. Soup up at Bae Pao Lu Chow; fall in love with the exclusively meatless Pomeroy, which offers house-made pasta accompanied by eggplant meatballs; go Italian with Tower Dining Hall's vegan pizza and pasta. Don't forget about Bates' tofu curry or Stone Davis' black-bean burgers. But don't stick with a few set items. The dining halls' menus change daily to offer different options whenever you stop by. And while every dining hall offers at least one vegetarian/vegan meal option, Pomeroy goes the extra mile to also serve up a variety of vegan, vegetarian and kosher options. In other words, Pomeroy won't make you spend ten minutes scraping the cheese off your pasta. On the weekend, hop in a friend's car (or snag an Uber) and drive just 15 minutes to Walnut Grille. A vegan and vegetarian restaurant in Newton, MA, Walnut Grille serves up delicious dishes like a meatless BLT and the best damn gobi Manchurian you'll ever taste. Don't have a way to get to this divine heaven? No problem. They'll come to you. A vegan place with a delivery service? Count me in.