For any Penn State student, turning 21 is almost a rite of passage as you can finally experience everything downtown nightlife has to offer. The days of passing eager students waiting outside bars are over, and you yourself can finally join in. However, with so many bars to choose from, picking the right one for that perfect night out can feel difficult.
Keep reading for a countdown of the top 10 bar-crawl-worthy stops at Penn State.
But first, let's go over exactly how to navigate the bar scene at Penn State. Due to the pandemic and social distancing guidelines, students must follow certain rules to ensure a fun yet safe night out. You might have to start your night earlier as bars stop serving all drinks after 11 p.m. The bars are also only allowed to open at just 50% capacity, so it is not a guarantee that you will even get in right away.
However, to avoid the long lines in the infamous Penn State cold, students must download an app called LineLeap. Students can purchase "LineLeap passes" for most of the bars (not all) on this app for their groups at certain time slots. This guarantees entry into that specific bar at the chosen time. LineLeap passes go on sale at 9 a.m., but keep in mind they sell out extremely fast!
"If you miss when they go on sale or if you can't get one before they sell out, you have to try your luck at a bar that doesn't do LineLeap," Penn State junior Joshua Wildonger said.
Another big change as a result of the pandemic? Students not only have to remain seated at their designated table, but also must order some sort of food with their drinks. Ready? Check out the top 10 bars at Penn State for that perfect night out!
10. Saloon
This typically overlooked bar might actually deserve a spot on your bar-crawl! The Saloon is best known for its Monkey Boy drinks. This iconic drink is a 32-ounce pitcher of liquor and potentially bad decisions offered in 15 delicious flavors. During happy hour, this enormous drink is just $6 a pitcher. Saloon is also conveniently located just a few blocks away from a 24-hour McDonald's for some quick late-night drunk eats.
9. Pickle's
This bar might just be a pickle lover's dream! They not only offer pickle juice shots, but their fried pickles are also a must-try. Go and rally on a Tuesday night and hit the bars, as Pickle's hosts their fan-favorite country night on Tuesdays. If that doesn't interest you, then maybe their "Yuengs and Wings" will every Wednesday night. On these nights, the wing specials begin from 8 p.m. to 11 p.m., and all Yuengling Pitchers stand at only $4,50 for 32 oz.
8. The Shandygaff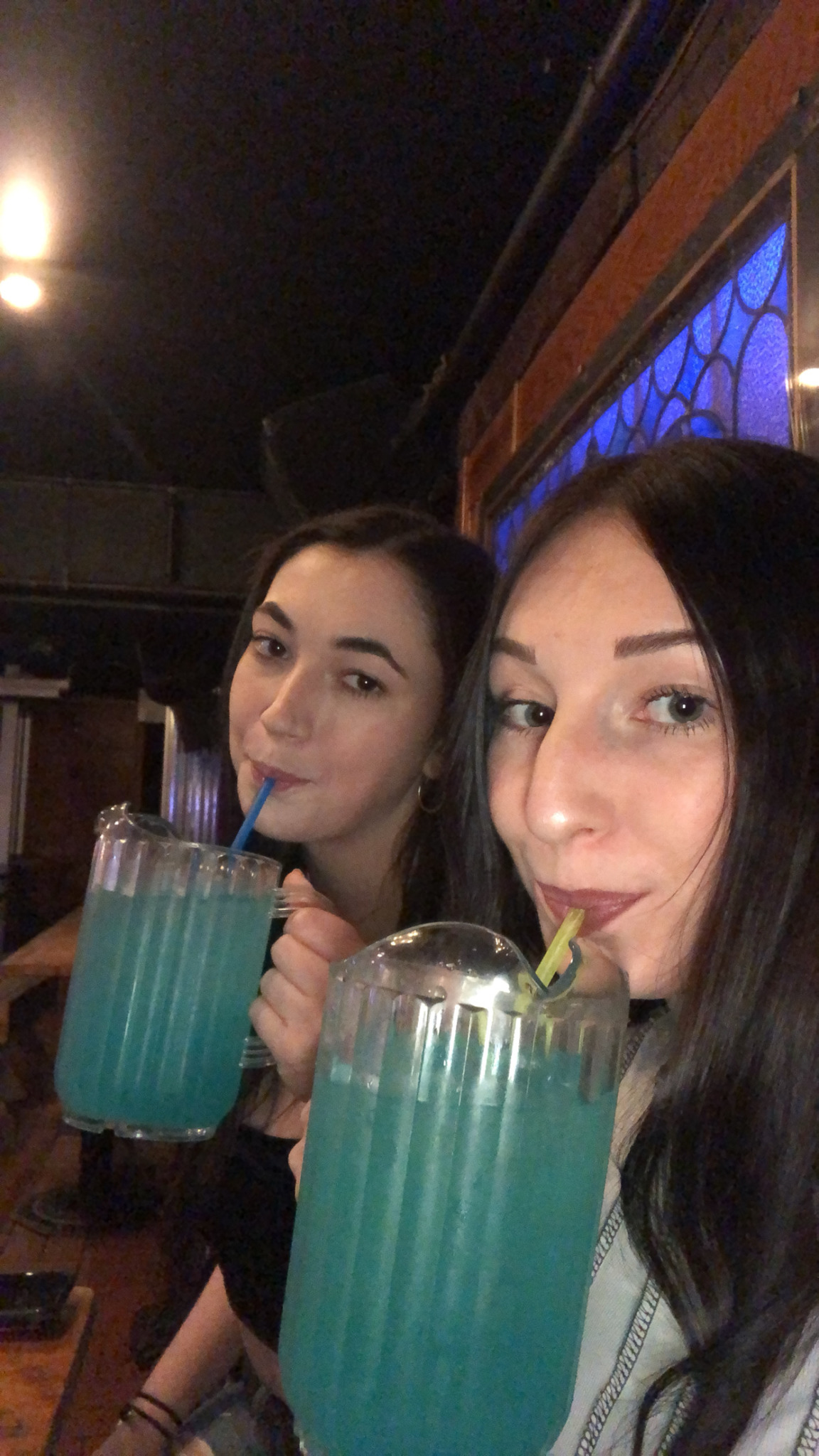 Home to the famous adios mother—–r pitcher, you and your friends are in for a night that may or may not be remembered. The Gaff makes these massive blue pitchers with a mix of different liquors that include vodka and rum. If that doesn't entice you, then maybe their karaoke Wednesdays will. Grab your pitcher, some friends and get ready to belt out some throwbacks.
7. Mad Mex
The outdoor patio that Mad Mex offers is the perfect place to enjoy the infamous 22-ounce "Big Azz" margarita paired with some classic nachos. The perfect day to go to Mad Mex is on a Monday, because they offer $6 "Big Azz" margaritas as well as all-you-can-eat mini burritos. Does it get any better than that? You can also order margaritas to go if you want to keep the night going afterward.
6. The Lion's Den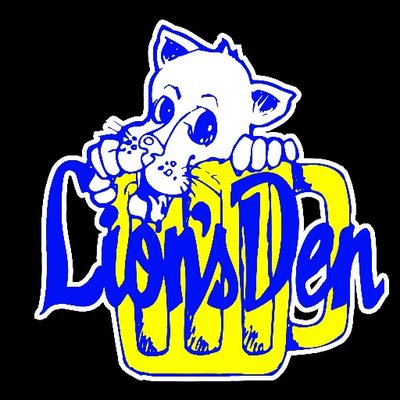 Even though The Lion's Den opens starting Thursdays, it never fails to serve up an amazing night. Their drink specials? Just perfect for college students on a budget, as they offer $3 vodka sodas, long island iced teas and skinny margs.
"The Den is one of my favorite places to go to for their drink specials and the outside patio," Penn State junior Joshua Wildonger said. "Honestly, they are my overall top favorite bar. The Den has always been the bar that the other guys in my fraternity have gone to and we know the bartenders and staff. The drink specials make it really affordable to go out."
Before Covid-19, The Den also had their special "Den Tuesdays," where the drinks are even cheaper and the bar gets packed with students just ready to party.
5. The Phyrst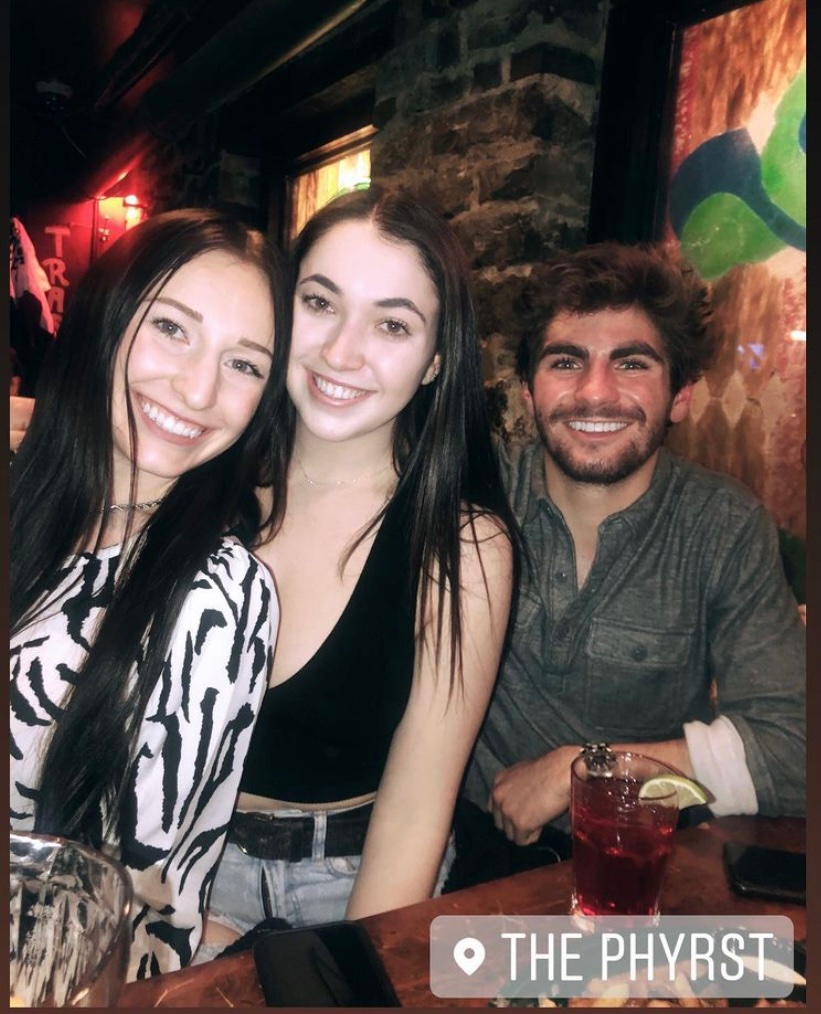 If you just turned 21, The Phyrst is where you want to be. Students often go here to celebrate their "21-Phyrst" birthday. Not every bar downtown lets people in on the night of their 21st birthday just because they have the tendency to drink too much or get too rowdy. However, The Phyrst will welcome you with open arms. They also have drink specials as well as live music every day of the week.
"The live music at The Phyrst is always fun, especially the Corner Brothers. The Phyrst is my personal favorite because I just love the vibe and I have the ability to request live songs," Penn State junior Colton Dellinger said.
This bar is definitely a great "Phyrst" impression of the nightlife at Penn State!
4. Doggie's Pub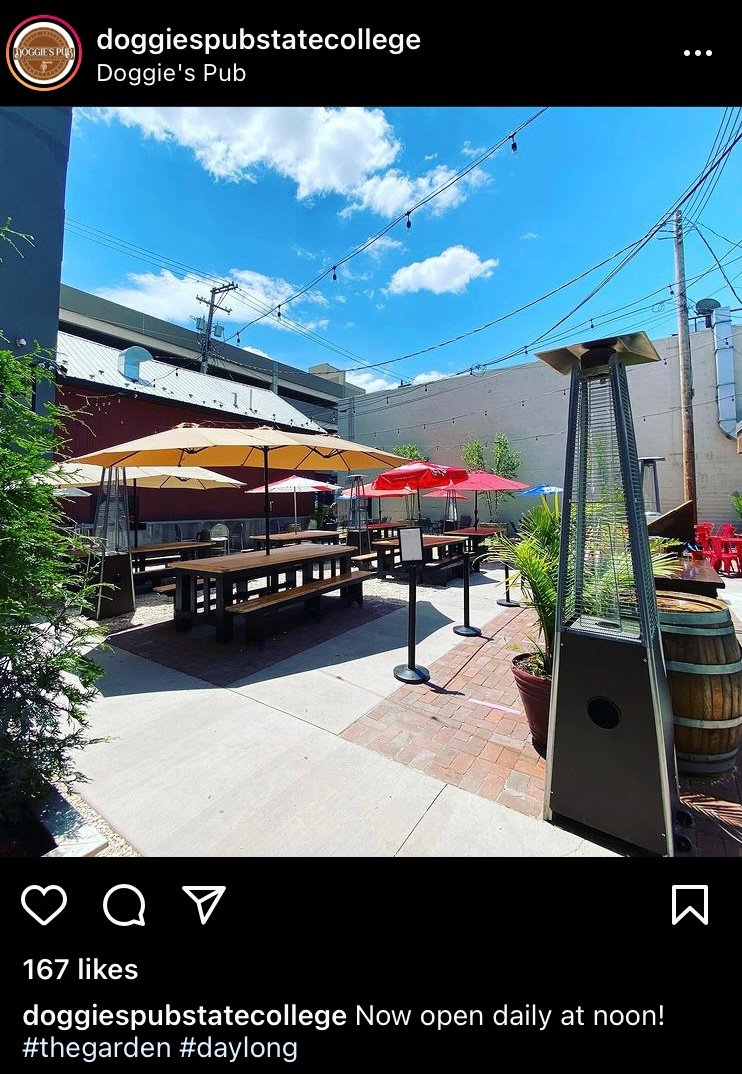 If the weather feels even remotely nice, students will line up to get into Doggie's for their unique outdoor garden. The garden is a prime spot to drink with friends because it is closed off from the street, provides plenty of seating and also access to TV. Doggie's not only offers different drink specials every day of the week, but their pizza is also amazing drunk food. However, Doggie's is not one of the bars offered in the LineLeap app, so get there before the line begins to wrap around!
3. Champ's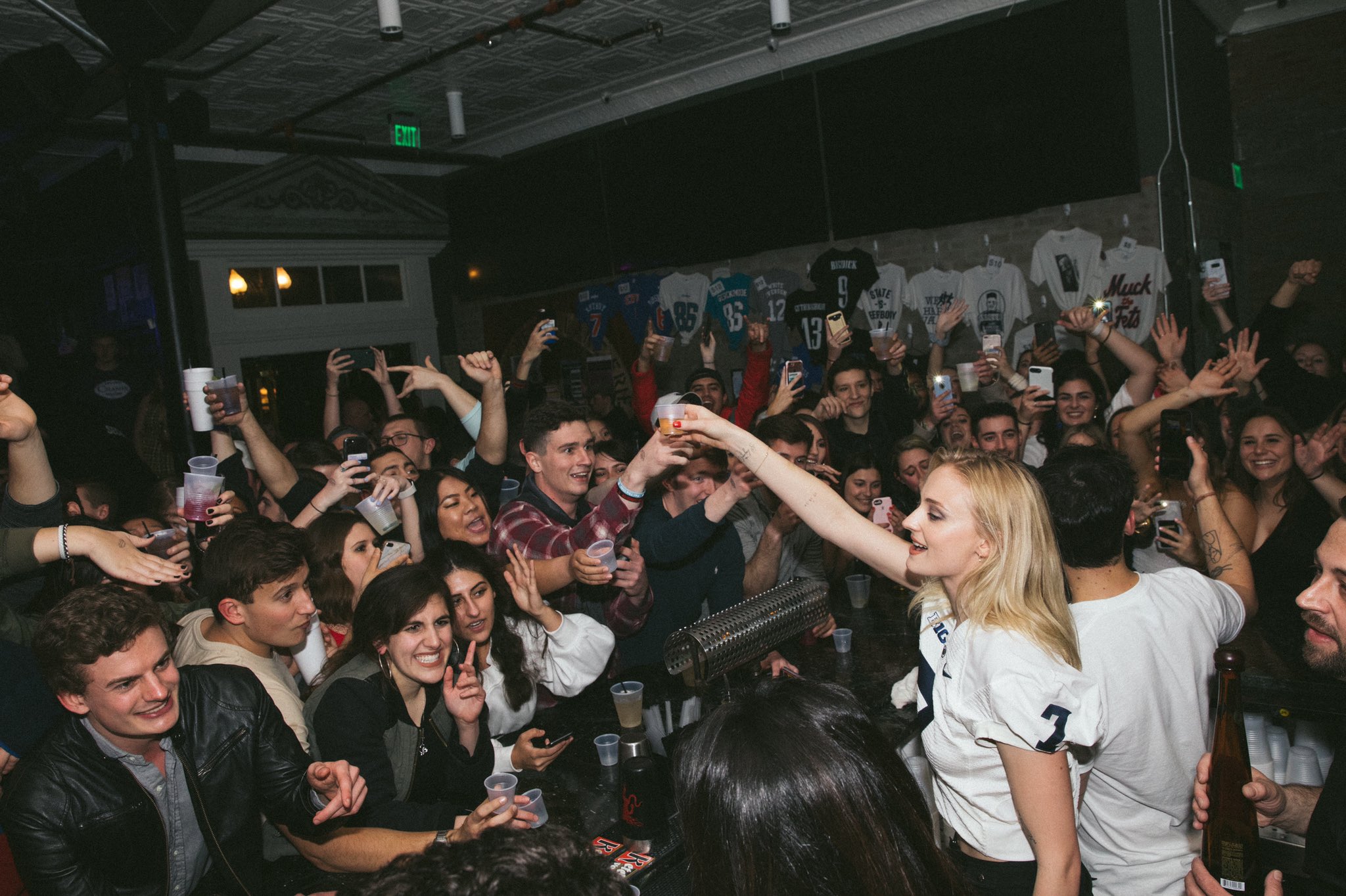 Champ's is not only a Penn State fan favorite but also the Jonas Brother's favorite as well. In April of 2019, the Jonas Brother made a guest appearance at the bar to perform a long-awaited reunion concert. Joe Jonas also hosted his own 21st birthday after-party at Champs as well.
If this is not enough to show you that Champ's deserves a top-three spot, maybe their two-level bar interior where you can enjoy an iconic Champ's dirty sprite will. This drink is just $4 and tastes like candy.
"Champ's is just overall a great bar, from the drinks to their happy hour, and they also bring in great DJs on the weekends," Wildonger said.
This bar is simply a staple for any Penn State student, and a must-stop for any night out.
2. Cafe 210 West
Cafe: where every Penn State student wants to be when the weather starts to get nice. The outdoor seating area is the perfect place to chill out with friends while sipping on the fan-favorite Cafe Teas. This is Cafe's own take on the classic Long Island Iced Teas and will get you buzzed in a flash. The teas consist of rum and Sprite; however, the rest of the ingredients are unknown to the public. However, with such delicious flavors and an entire pitcher only costing $5, who really cares?
"When the weather is nice, Cafe is a close second to being one of my favorite bars. They have very good drinks and prices on their menu, and drinking outside is always better than drinking inside," said Penn State senior Tanner Romano.
Keep in mind, Cafe always fills up super-fast since you cannot buy LineLeap passes for them!
1. Primanti Bros
Primanti Bros (Pmans) definitely deserves the number one spot. This chain is typically known as a classic sandwich spot based in Pittsburgh. However, in downtown State College, Pmans prides itself as a Greek life-centered bar. The first of many reasons why this bar is such a hit is definitely because of their "Mind Eraser" drinks. The name is pretty accurate as you probably won't remember a lot the morning after.
The drink itself has a chocolate flavor to it, as it is made with vodka, Kahlua, Bailey's and chocolate sauce. Their one-of-a-kind zipper shots are also a must-try.
"My overall top choice has to be Primanti Bros. A combination of the atmosphere, the crowd I am attending with and good drinks and food at reasonable prices is why it is my favorite bar," Romano said. "During happy hour, they probably have the best prices as their entire menu is half-priced, not just specific items."
What goes better with half-priced drinks than some delicious bar food? Not only are their classic sandwiches delicious, but their wings and fried zucchini planks are also to die for.