"You'll have no social life unless you go Greek." Sound familiar? Roll your eyes at the warnings all you want, but some college towns would be nothing without their beloved frat parties and Greek life traditions. With all those foreign letters, Greek life can get pretty confusing. Luckily, CM is here to help you sort it all out. We took a look at the places with the highest participation, the best parties and most effective philanthropies. Here are the schools where this caution is worth listening to.
10. Lehigh University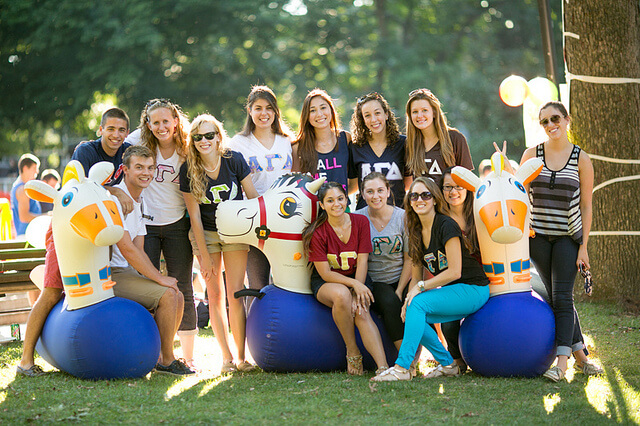 Every fraternity party here is completely FREE, so you'll never have to worry about digging for $5 when the party "reaches capacity." There's always a party at Lehigh; even if it's an afternoon weekday you can find frat boys playing in Beirut tournaments. Lehigh's Greek system comes with a few expected rules to keep Greeks up to their high standard. Students go through a deferred recruitment process, which most rave about because you get to make friends both outside of and within your organization, giving you a break from your sisters and brothers every once in awhile. Another rule requires that all members of sororities or fraternities live in the buildings the university donates to the chapter. Greek housing is really nice, however, and situated on a beautiful hill so members can overlook their college kingdom.