Get the latest ranking of the Top 10 Colleges with the Hottest Girls.
Being hot isn't everything. But it sure doesn't hurt to add a little extra scenery to your college experience. Your campus is beautiful but part of its beauty is its student body. A healthy lifestyle, unwavering school spirit and brains landed these girls a spot on our list. These dedicated students know how to succeed, have fun and look good every step of the way.
1. University of Southern California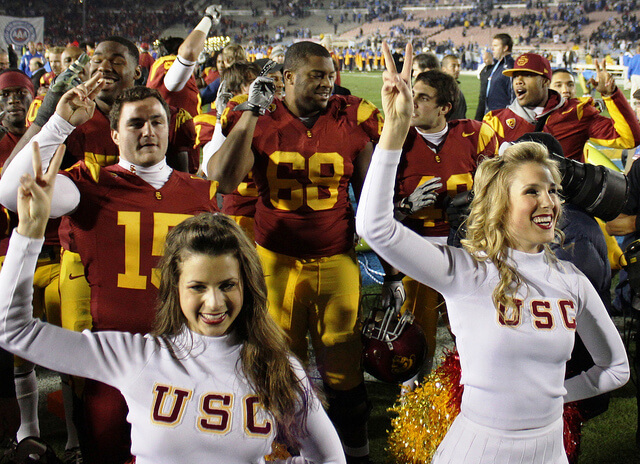 Before "I'm Shmacked," there was a different documentarian capturing the lives of wild, scantily clad women. His name was Joe Francis—the creator of "Girls Gone Wild." Joe turned his BA into a $150 million dollar franchise after graduation and we're sure the beautiful girls at University of Southern California had something to do with it. The Trojan Song Girls are among the hottest in the country and only seek candidates who, in addition to being a good dancer, meet certain height and weight requirements."They would probably be considered the most top tier 'hot girls' at USC," junior Deborah Abber said. All of the tan, tone and fit SoCal girls definitely make for a competitive tryout.