Two minutes after your astronomy final, you broke down crying in the hallway over black holes and constellations. You wish a black hole would swallow you up right now. The emotional distress, the anxiety, those horrific nights typing away your future in the library… Will it never end? But a light shines at the end of the tunnel: Winter Break. You need someone to help you recover from those late nights and tests, and that someone is Netflix.
1. How I Met Your Mother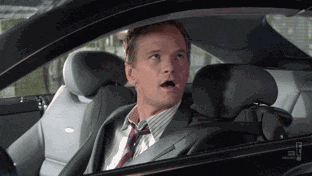 Truly legen—wait for it—dary. LEGENDARY. Binge all nine seasons of hilarity to recover from the emotional turmoil of finals. You'll easily forget about your economics final after watching Ted try (and fail dozens of times) to find the love of his life.
2. The Office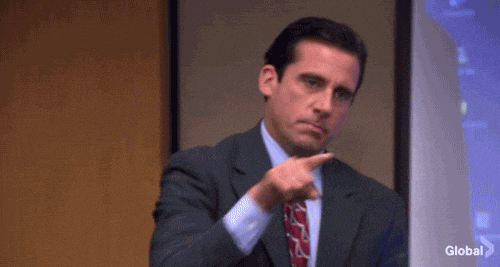 Name a better duo than Michael Scott and Dwight Schrute. You can never watch The Office too many times. And if you haven't watched it yet, what are you doing with your life? You can't miss out on Jim and Pam. "Jim is the best because he and Pam are so sweet together and he is always playing pranks which makes him very charming," University of Missouri sophomore Sarah Tinnin said. Not watching all of the seasons at once will be incredibly hard. That's what she said.
3. Parks and Rec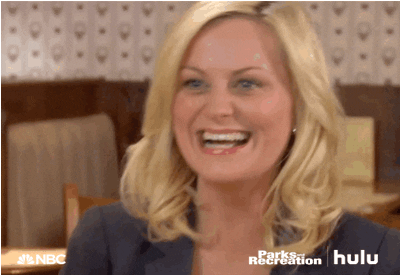 While you mourn the loss of a 4.0 GPA, you can also mourn the loss of little Sebastian. Follow Leslie Knope and her park adventures in Pawnee. Amy Poehler provides the perfect comedic relief from test-taking, while still motivating you to come back from winter break ready to kick some major ass. "I try to channel Leslie Knope during finals week, but it's even better to kick back and binge Parks and Rec on break when I have no stress," said San Diego State University junior Savannah Cartach.
4. Young and Hungry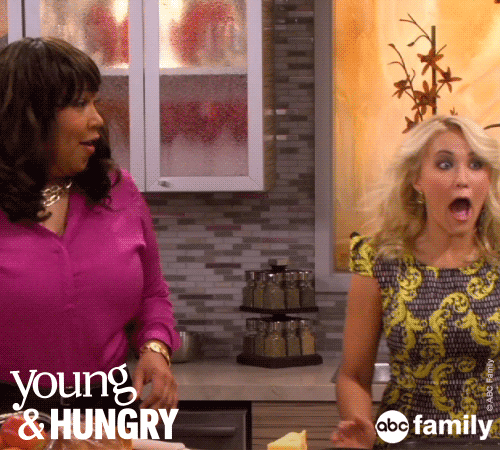 She may still be cute and quirky, but her days of wearing wigs and covering for undercover superstars are over. This winter break, take it back to your Hannah Montana days with Emily Osment and her adventures as a chef for a rich tech-guy in San Francisco. After all, who can resist a show based around food?
5. Baby Daddy
Contemplating how in the world you're supposed to finish a Modern Literature paper, an Abnormal Psychology project and a cumulative Econ final all in two weeks? Look forward to taking your mind off of it during winter break. At least you don't have a child you didn't know existed. "I love Baby Daddy because it's just a feel good show. It's a great mood booster after a heartbreaking episode of Grey's Anatomy," said Mizzou sophomore Joy Wilbourn. Follow the main character, Ben, as he tries to take care of his newly found child with the help of his brother, best friends and mom.
6. New Girl
Who's that girl? It's Jess. Jess and her three roommates‒Nick, Winston, and Schmidt‒will make you wonder why you and your friends why "True American" isn't a part of your daily routine. I mean with all the different personalities on the show you'll definitely cry laughing at some point. "I binged New Girl last Christmas break. The shenanigans of the loft mates are amazing. And I love Winston and his cat," said Mizzou sophomore Rachel Lock. Who wouldn't laugh at the life of a broke bartender. #toorelatable
7. Unbreakable Kimmy Schmidt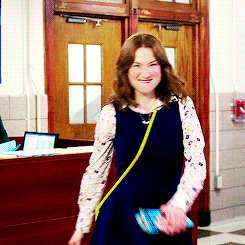 Imagine trying to live a normal life in New York after being trapped in a doomsday cult for 15 years? Sound difficult? It just so happens it may be funnier than it appears. And since winter break rescues you from college, what show could be better? Watch Kimmy Schmidt epically fail time and time again and realize that more awkward things can happen besides just spilling your mocha frap on your way to Latin.
8. Friends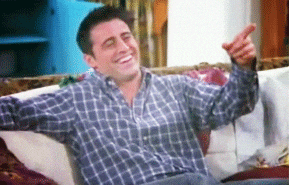 Best friends, New York City and getting involved in other people's business: This is the one that has it all. These best friends will make you forget about all those late nights in the library. Just imagine Joey using the coffee cart to pick up girls or Chandler trying to focus in the library. They'll be there for you. "My favorite thing about Friends is how much they sacrifice for each other in their times of need, and never expect anything in return," said Mizzou sophomore Maddie Douglas. "It is such a good example of what true friendship looks like."
9. Scrubs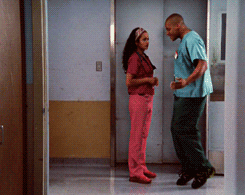 Pre-med students, stop memorizing muscle groups for a sec and relax with Scrubs. These characters are recently-graduated trying to learn the ropes of a hospital (and often failing miserably). And no, this hospital show won't tear you apart like Grey's Anatomy. Think the opposite. You wouldn't want anymore emotional trauma after that biology final.
10. Arrested Development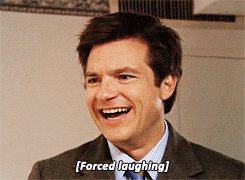 Netflix brings a dead show back to life with a fourth season exclusive to Netflix and possibly a fifth in a couple years. And thank goodness for that—who wouldn't want to watch Michael Bluth aka Jason Bateman tackle family affairs because of his dad's arrest? This American sitcom follows Michael Bluth try to juggle his interesting family. Weird cousins and judgmental parents? Who can't relate to that?