Having trouble focusing? Not sure if your wallet can take another meal out on the town? No worries, Pocket Points created by Chico State students, Mitch Gardner and Rob Richardson, rewards students for staying off their phone. If you stay off your phone for a few hours while hitting the books, you can reward yourself later with a variety of discounts on local food and merch.
Check out the 5 easy steps to take advantage of all the free stuff Pocket Points offers.
1. Earn and Learn
The concept is simple: pay attention in class and earn rewards for doing so. "One of my friends told me about it, and then once I started, I realized that it was really easy to integrate into my lifestyle," said Indiana University senior Daniel Chang. "Then I started to move up in the rankings, and it became a fun competition. Once I got to the top, I felt compelled to try to stay there. If someone else occupies that spot though, I think I'll live!" Push yourself to avoid Twitter, Snapchat and that group chat constantly blowing up during class, and you just might learn something. "I feel what prevents people the most from earning points is staying on their phones during class," said IU junior Ryan Morgan. "Yes, class can be boring and personally, I just compromise with myself and think, 'Okay, it is not that hard to stay off my phone for 50 minutes and do what I came to school to do, learn in class!'"
2. 2x Tuesdays
2x Tuesdays are practically a giveaway for points. Earn double the points every Tuesday—and double the rewards. "DON'T FORGET ABOUT 2x TUESDAY," said Morgan. "You can add an easy 30+ points easily (I have gained 103 points on a Tuesday)." When you lock your phone more frequently your level increases and you earn points even faster. "On a typical day, I usually earn around 20 to 30 points, but on Tuesdays, I've gotten upwards of 150 before," said Chang. "I don't tend to get as many points on weekends because I don't really have reason to leave my residence hall, and I'm not so intense that I'll go out of my way simply for points. In a typical week, I can get anywhere from 100 to 200 points!"
3. Get a study buddy
Just because you're studying more doesn't mean you have to go it alone. Misery loves company and with finals looming on the horizon, your friends probably need to study just as much as you do. Plus, the more people using Pocket Points, the faster the points rack up. "I also recommend this to anybody trying to gain points: go to the library," said Morgan. "It provides a great environment to get schoolwork done." Just try equating time spent at the library with free pizza, soon the process of studying becomes entirely painless.
4. Cheat the System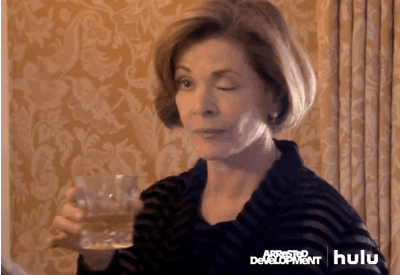 To become a top point earner on your campus, you'll need to figure out how to keep your phone locked for the longest amount of time possible. "This may be considering cheating in some eyes, but most phones will enable you reply to texts by just replying from the locked screen," said Morgan. "This way you do not actually unlock your phone! If you have a Mac, you can also use iMessage on your laptop instead of your phone." This goes for other forms of social media as well. "For other things like Instagram and Snapchat, I just wait until the evening when I'm relaxing and I'm in a building that no longer works with Pocket Points," said Chang. "I've literally pulled my laptop out in places just so I don't need to unlock my phone, which sounds a little extreme, but I usually just stay on my laptop then and find something to do!"
5. Treat Yo' Self
By far the best benefit to using this app is cashing in on all that studying. "There are tons of local places such as Subway, T.I.S. College Bookstore, Baked! Of Bloomington, Japonee, Chik-fil-A and many more," said Morgan. "There are also so many online stores you can get discounts on with apparel and accessories. You can also get ticket discounts with many professional sports teams." Looking to turn that study buddy into something more? Pocket Points can help with that too. "Craving some Chik-fil-a? Spend a day of studying and buy an original chicken sandwich for yourself or that special lady for 35 points," said Morgan. Before you know it, you'll be topping the leaderboards and rolling in rewards. Not to mention your professors will thank you for staying off your phone in class.