If you ever accidentally (because why would you be here otherwise) end up in Indiana, it becomes obvious very quickly that you either cheer for the Hoosiers or the Boilermakers. Don't make the embarrassing mistake of sporting black and "old gold." Let me illuminate the superiority of Indiana University in this Crossroads of America/Lincoln's Boyhood Home/flyover state showdown.
1. No Mascot vs Boilermakers
https://www.youtube.com/watch?v=R0LbpmwEqdY
I know, Indiana lacks a physical mascot and no one really knows how to define a Hoosier. But honestly, I consider it a blessing compared to Purdue's "Boilermaker Special." At first glance I would assume that the Boilermaker Special denotes a breakfast platter served at the local Denny's in West Lafayette. In reality Purdue chooses to be officially represented by a train engine, and unofficially by the alarming foam-headed Purdue Pete. IU opts to allow the students, the actual Hoosiers, to represent the cream and crimson.
2. The Campuses don't even compare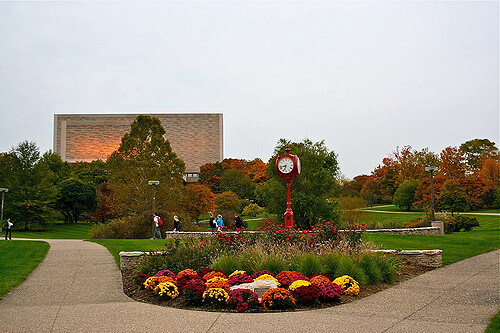 Comparing Bloomington to West Lafayette seems kind of cruel. Bloomington gained its name from settlers in 1818 who called it "a haven of blooms." From Dunn Meadow to the Arboretum, green space faces no shortages here. "Our campus is constantly ranked as one of the most beautiful campuses in the U.S.," said sophomore Haley Anson. "There's nothing like walking through campus in the fall when all of the leaves are changing colors. There's something special about limestone buildings compared to Purdue's brick." Visitors to campus often see students sprawled across the grass or lounging in hammocks strung up between the trees.
3. Bop to the top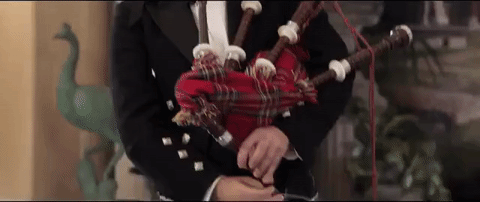 From the random guy who plays the bagpipes in Dunn Meadow to the music practice buildings on Third Street, constantly hearing music on campus comes as just another perk. The Jacobs School of Music consistently earns the number one ranking in the nation alongside Juilliard and Eastman School of Music. The school features a wide variety of performance groups including 13 ensembles, eight bands and seven orchestras.
4. We're Basically Sporty Spice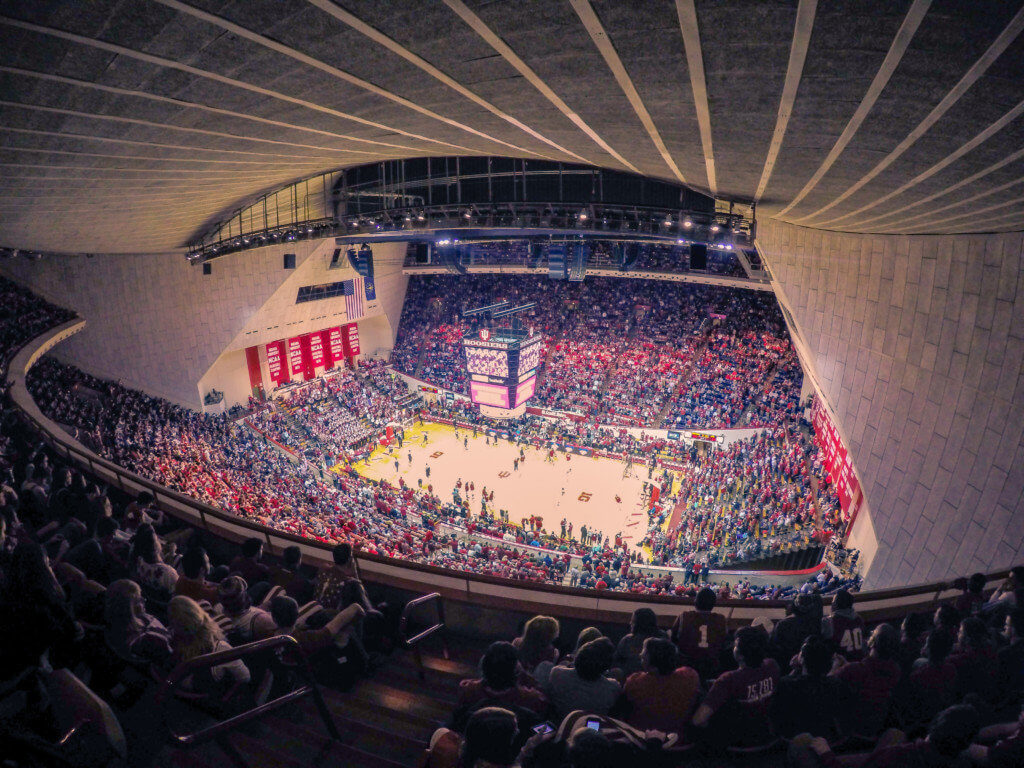 A huge part of attending a Big Ten university involves athletics. "As a student athlete myself, I get to see sporting events from both sides," said Anson. "There's nothing like dancing on a football field and looking up at the student section seeing thousands of my peers chanting 'I-U!'" Most recently, Indiana beat out Purdue in Olympic proportions with 17 athletes in the 2016 Rio Summer Olympics compared to Purdue's eight.
5. Famous Hoosiers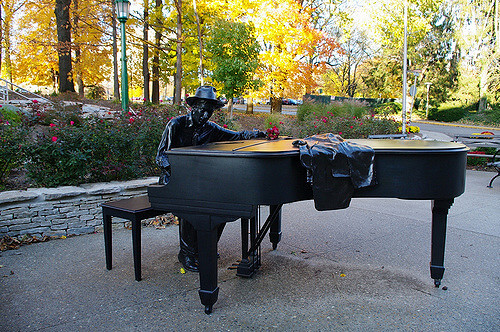 Although Purdue students never let you forget that the first man on the moon came from Boilermaker roots, IU alumni make up a larger, more diverse crop of notable people. Playwright and lyricist Howard Ashman, known for the music from Disney films including The Little Mermaid, Beauty and the Beast and Aladdin, received his master's degree from IU in 1974. Author of The Princess Diaries series, Meg Cabot, graduated in 1991 with a degree in studio arts. Performer Hoagy Carmichael graduated in 1925. A statue of Carmichael seated at the piano found a permanent residence outside of the IU Cinema in 2008.
6. Little 500
Our new commercial airing on local Comcast stations! April 15th and 16th are coming up quickly! #PoehlerForLittle500 pic.twitter.com/r0w7eSKgwH

— IU StudentFoundation (@IUSF) February 18, 2016
Beginning in 1951, the Indiana University Student Foundation organizes this relay-style bicycle race modeled after the Indianapolis 500. "Little 500 is such a cool event," said sophomore Claire Wilson. "Personally, I absolutely love the race itself because I know a lot of riders that train so hard all year [for] that one day of racing. The dedication they put forth to prepare for the race is quite amazing, and it's so much fun to watch." The funds raised by the event go towards scholarships for working IU students. Purdue does its best with the Grand Prix, essentially a watered down Little 5. But let's face it, only one is the "greatest college weekend."
7. Breaking Away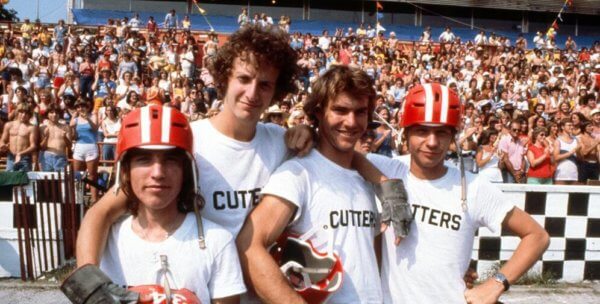 Written by IU alum Steve Tesich, the film stars a young (and angsty) Dennis Quaid and centers on the annual bicycle race at IU. While the conflict between the "townies" and the students no longer exists; the campus, the quarries and the bicycle race remain. "I think that it's awesome that IU, as the Little 500, is so prominently featured in an Academy Award winning film," said Wilson. "It's pretty cool to think that it was filmed on our campus with such famous actors."
8. Finish in Four
Although my mom constantly tells me that whether you graduate in four years doesn't matter, the statistics speak for themselves. While Purdue sports a four-year graduation rate of only 47 percent, Indiana flaunts a solid 60 percent. "Almost everyone I know plans on graduating in four years," said Wilson. "Interestingly, a lot of people I know plan on going on to get a masters degree too." What you learn trumps how long it takes, but numbers don't lie and Hoosiers don't hang around.
9. Mother Earth probably roots for the Hoosiers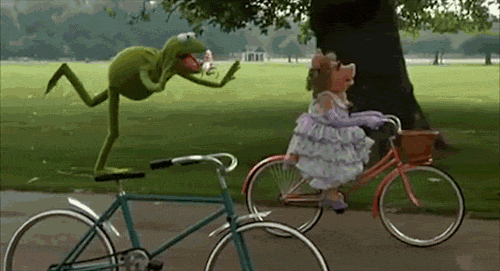 While 19 percent of Boilermakers use cars on campus according to U.S. News, Hoosiers often choose a more eco-friendly option. "I love having a bike because I can go a lot more places I wouldn't otherwise," said freshman Avrie Allen. "I hate feeling trapped in my dorm or on campus, so my bike has been great to get around on." With B-Town being a gold-rated bicycle-friendly community by the League of American Bicyclists, students easily bike from class to class. "It's a lot better for your health, for the environment, and it's cheaper," said Allen. "10/10 would recommend!"
10. Work Hard, Play Hard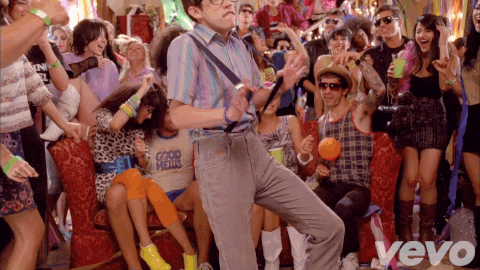 Despite its reputation as a party school, IU's academics make it just as notable as its parties. "While I know that Purdue is a great school for engineering and agriculture, IU is a top-rated school for business, music, informatics, public health and education," said Wilson. Not to mention, if your major requires research on sexuality, gender or reproduction, a short walk to the Kinsey Institute (and meeting the visit requirements) gives you access to a wide collection of materials from amateur porn to pre-Columbian erotica.