Sunday brunch with a live band? Hogwarts themed dinners? Lunch made by Bobby Flay? Nope, you're not dreaming. There are actual universities that offer these exceptional meals. Say goodbye to the drab dining halls with mystery meatloaf Mondays. These ten universities are upping their dining hall game.
10. MIDDLEBURY COLLEGE- Middlebury, VT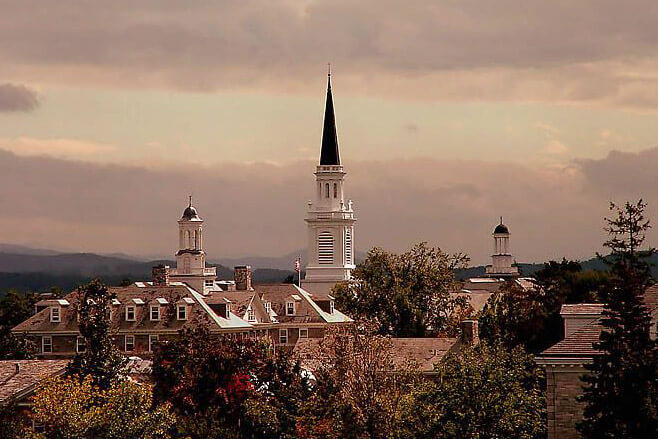 Unlike typical colleges, Middlebury College doesn't require students to swipe to enter the dining halls. Their motto is come in and eat as much as you want. This offer is hard to resist with menu items like garbanzo bean and lentil soup and basil coconut curry chicken thighs. Their sustainability program not only encourages the chef to buy from local food suppliers but also works to turn approximately 300 tons of food waste into compost to be reused. There is soy milk at each dining hall for the lactose intolerant and vegan/vegetarian options at each meal. Being sustainable never tasted so good.