Since everything has gone virtual, finding the right gift for your BFF can be difficult. With the holiday season right around the corner and pre-Black Friday sales already happening, the time to start shopping for your best friends is now. As challenging as these times are, a great gift to show your BFF just how much you love and appreciate them can offer them happiness and excitement during this holiday season.
Sit back and enjoy this ultimate virtual gift guide to help you find the right gift that represents your great friendship.
1. Mystery Boxes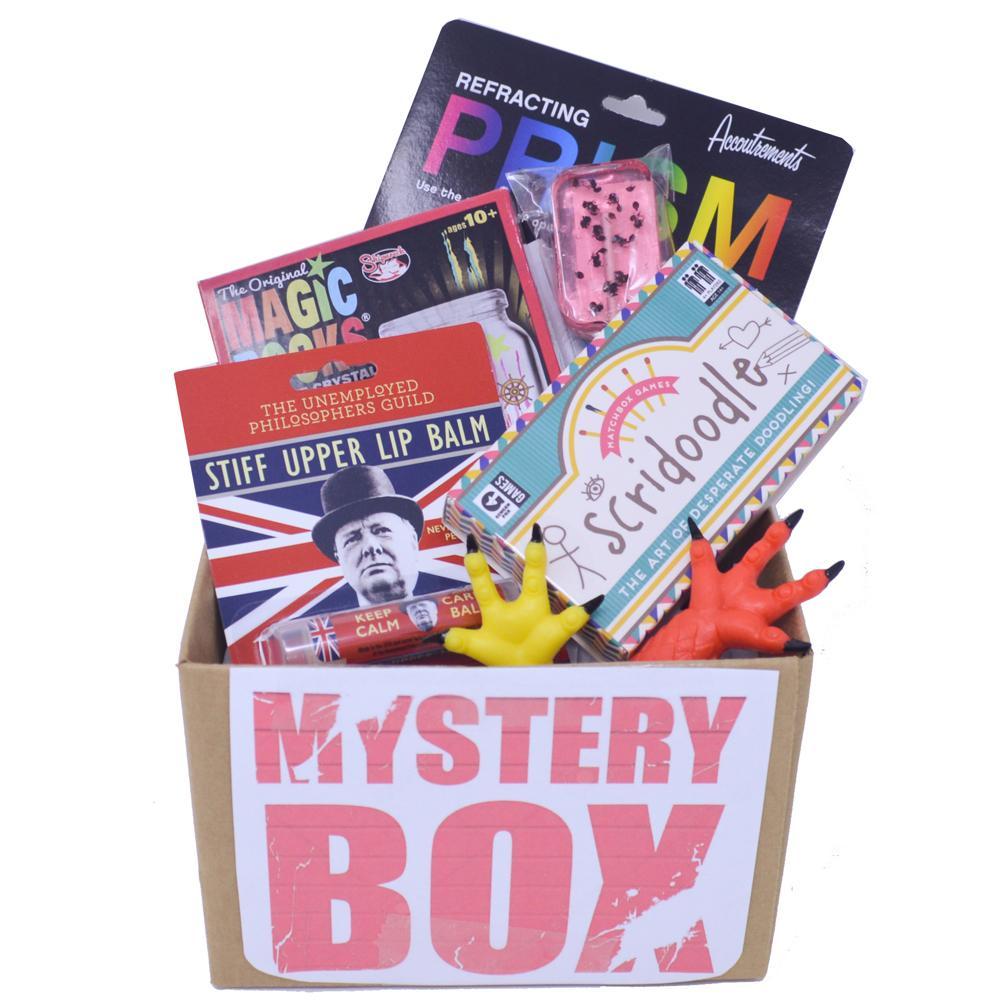 Mystery Box of Fun: $24.99
Does anyone else love dumb mystery boxes filled with the most random stuff? If you don't know what to get your BFF this holiday season, purchasing a themed or random mystery box can be the way to go. Websites like OfftheWagon have a couple of different themes and customization options to ensure that you're getting the best bang for your buck. The mystery box above can be customized based on age and gender, with a couple more photos on the site to give you an idea of what the mystery box may have.
2. Book Box Subscription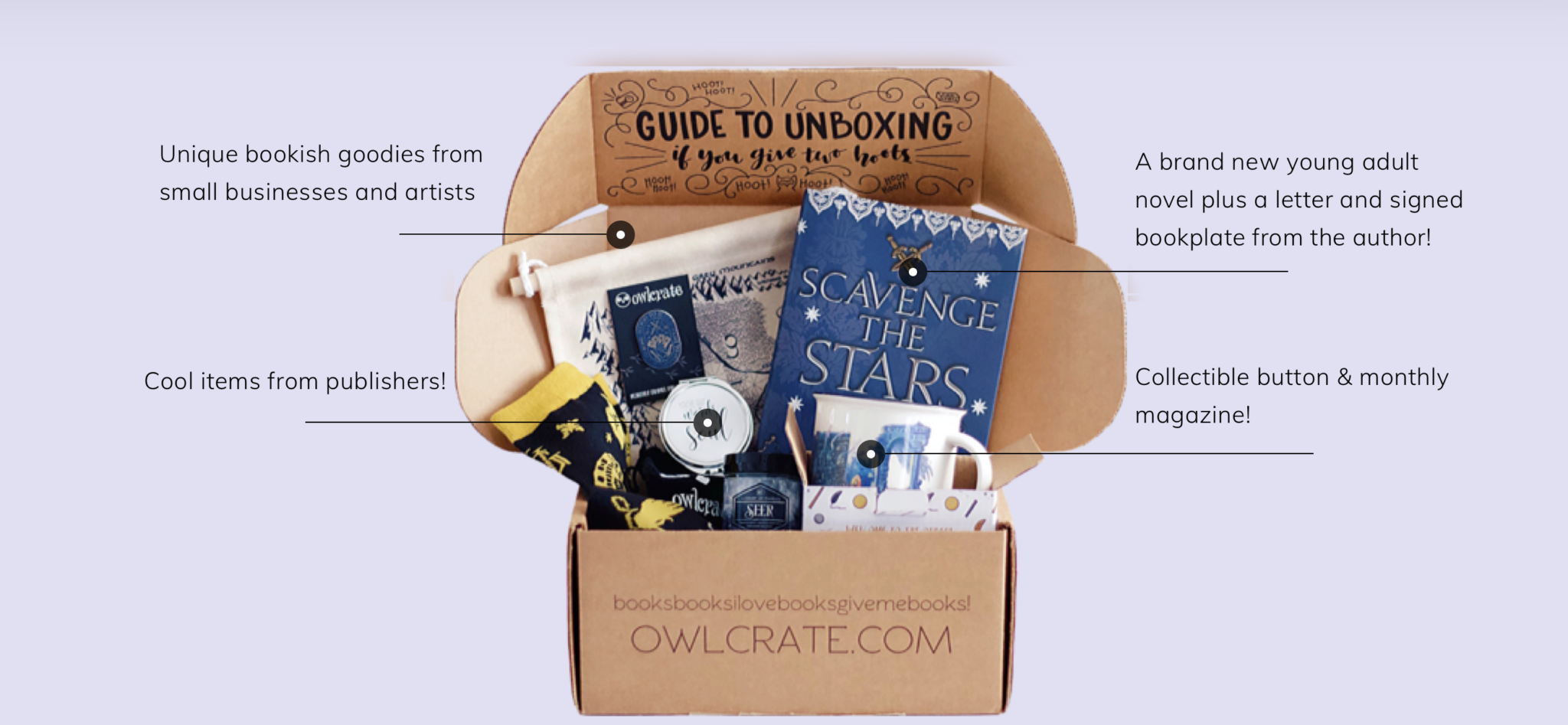 Owlcrate Subscription Box: $27.99
Snuggling up with a book and a cup of cocoa during this magical time of year brings peace and adventure without needing to leave the comfort of your home. Book box subscriptions such as Owlcrate let you subscribe for one, three or six months without the commitment. This allows your best friend to try the box for the first month and see if they'd like to subscribe for more. Owlcrate has a creative theme that ties the book and bookish goodies together and collaborates with small businesses to design unique items each box.
"No matter how far away from someone you are, you get to feel connected and excited when they open up the package to the assortment of little extras that go along with the theme, and then the book itself, which you could discuss," Dakota McMillan, a former student of Washburn University said. "It's easy to get lost inside the days right now and neglect relationships, but having something on a schedule like that means enjoying a guaranteed connection."
3. Self-Care Box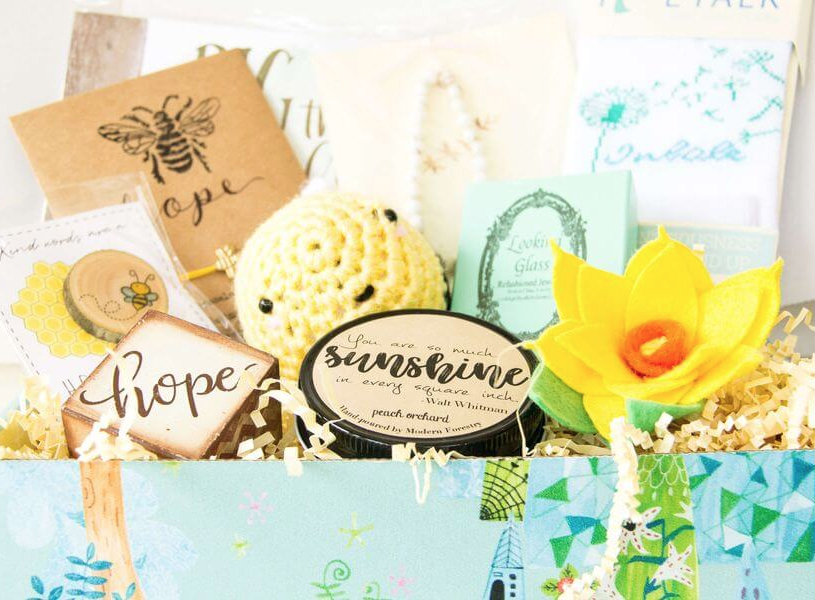 Practicing self-care can provide clarity and refreshment after the crazy whirlwind of this past year. Gifting a self-care box to your best friend serves as a reminder that they should take the time to step back and spend some time with themselves. Crafting a personal self-care box or purchasing one, such as HopeBox, may reduce anxiety and inspire hope for the days to come. HopeBox includes an assortment of different high-quality treasures such as candles, socks, aromatherapy and anything else you would need to show a loved one how much they mean to you. With different options for the amount of items they'll receive, HopeBox brings care right to your BFF's door.
4. Skillshare Subscription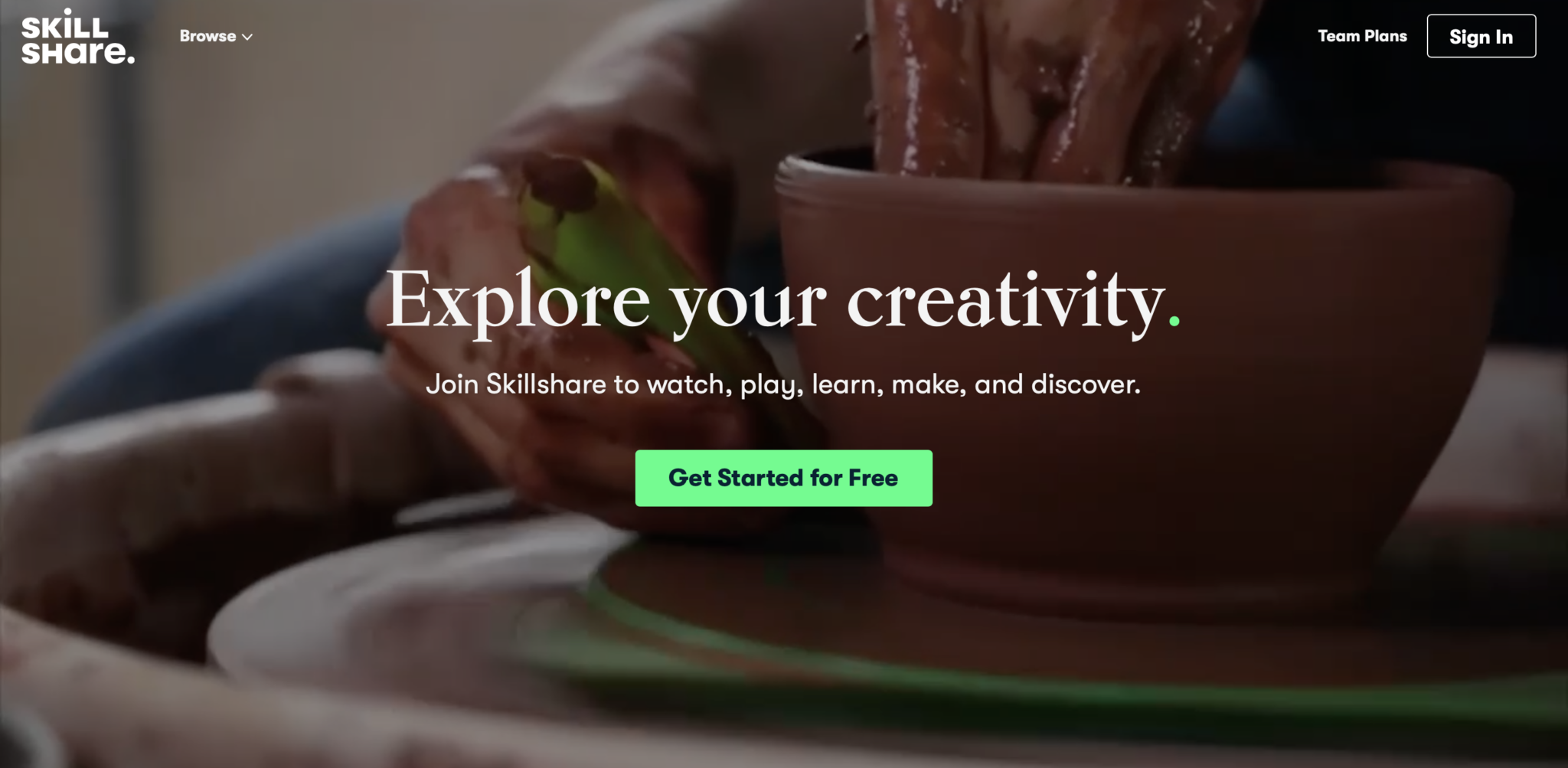 With remote learning comes the inability to truly enjoy taking your classes because of the extra stress and worry with the state of the world. A gift subscription to online classes, such as Skillshare, can help your BFF rediscover lost creativity, learn some new skills and deepen their personal knowledge about passionate subjects. The Skillshare website has hundreds of free classes to choose from and if interested in expanding on specific lessons, the monthly subscription is only $8.25. There's also the option of a Skillshare Limited Membership, which works like a virtual gift card, and can be a better option for your best friend to try out the classes.
5. An Etsy Gift Card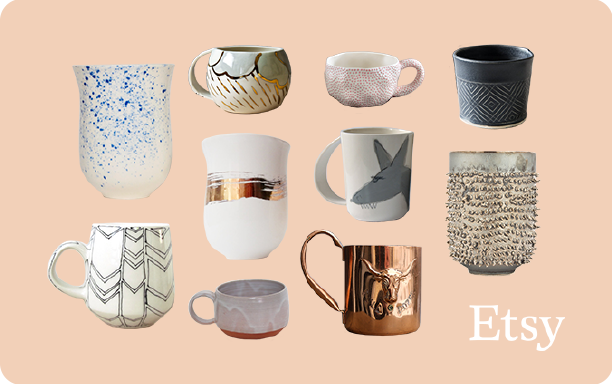 Etsy Gift Card: $25-250
The Etsy platform makes shopping for personal handmade, vintage and unique gifts simple for all of your holiday shopping needs. Purchasing an Etsy gift card for your BFF supports millions of people selling their items and jumpstarting their small businesses. This option also gives your BFF liberty to browse through the different categories of items and choose what they would love to have.
"Etsy allows your friend to give something to themselves that they wouldn't gift themselves otherwise. Etsy is filled with so many artistic items that they could treat themselves with," Frankie Meono, a former student of California State Long Beach said.
Supporting small businesses and giving your BFF a simple yet thoughtful gift provides a great shopping and gift-giving experience for everyone.
6. Personalized Videos from Your Favorite Celebrities on Cameo
Cameo: Prices Vary
On Cameo, fans all around the world can book a personalized video from their favorite celebrities—including musical artists, actors, social media stars, impressionists, sport stars and so much more. The prices vary depending on which celebrity you want to book and what their individual set charge is during that time period. The process of booking on Cameo requires three simple steps—sending your request, getting the video and making your BFF incredibly happy.
7. Plane Ticket Vouchers to Fund their Future Trip

Flightgift Voucher: Prices Vary
Everyone's thinking about the next possible chance to travel when the world finally opens up again. Your BFF will love receiving a flight voucher to fund a future trip to anywhere in the world. Websites like Flightgift allow you to either print out, email or get a physical gift card where you can input a $25-$1000 value. The recipient can book any flights from over 300 airlines and the vouchers are valid for two years.
8. Any DIY Gift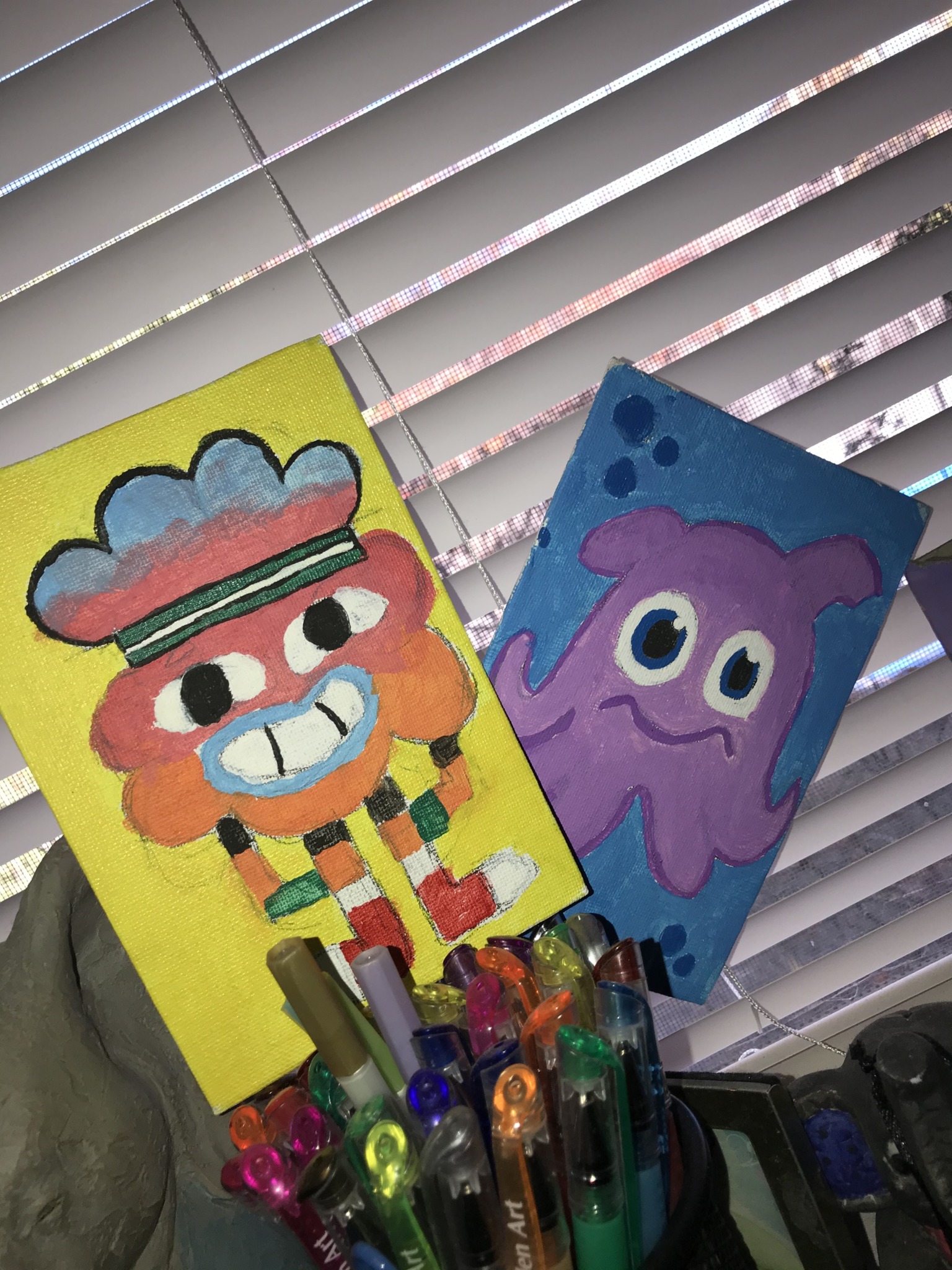 Arts&Craft Subscription Box: $33
There's nothing more special than crafting a gift for your best friend to show them how much you love them. Whether that's making a scrapbook of your favorite memories together or making a friendship bracelet, your best friend will appreciate your sweet efforts.
"A DIY gift I would suggest is a painted canvas. It is a nice gift to give because you can paint anything that reminds you of them. You can paint more than one as well," Tiana Thompson, a junior at Fresno City College said.
You could even order a subscription box filled with craft supplies, such as the Adults & Crafts box, and send it to yourself and your BFF. This would be an awesome way to virtually spend time with your BFF through a FaceTime call! By crafting a gift over purchasing one, you are both saving money and showing how much you appreciate your friendship.
9. Food Delivery Gift Card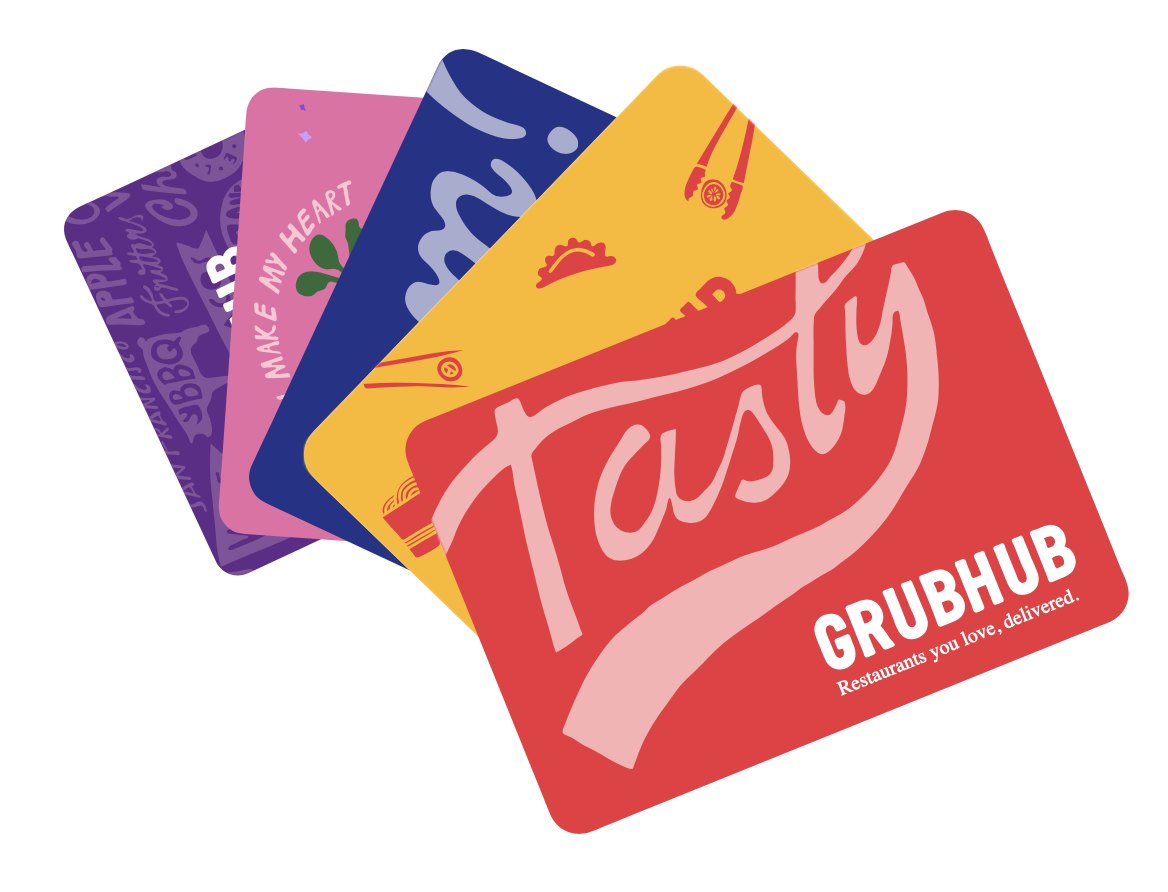 Grubhub Giftcard: Prices Vary
College sometimes leaves students drained from their responsibilities and struggling to cook three meals a day. Food delivery gift cards can ease this difficulty and make perfect gifts for your best friend or anyone else on your list. Many food delivery websites, including GrubHub, give you the option of buying a digital and physical one with no hidden fees. GrubHub cards never expire and can be used to order from any food place GrubHub associates with.
10. Digital Photo Frame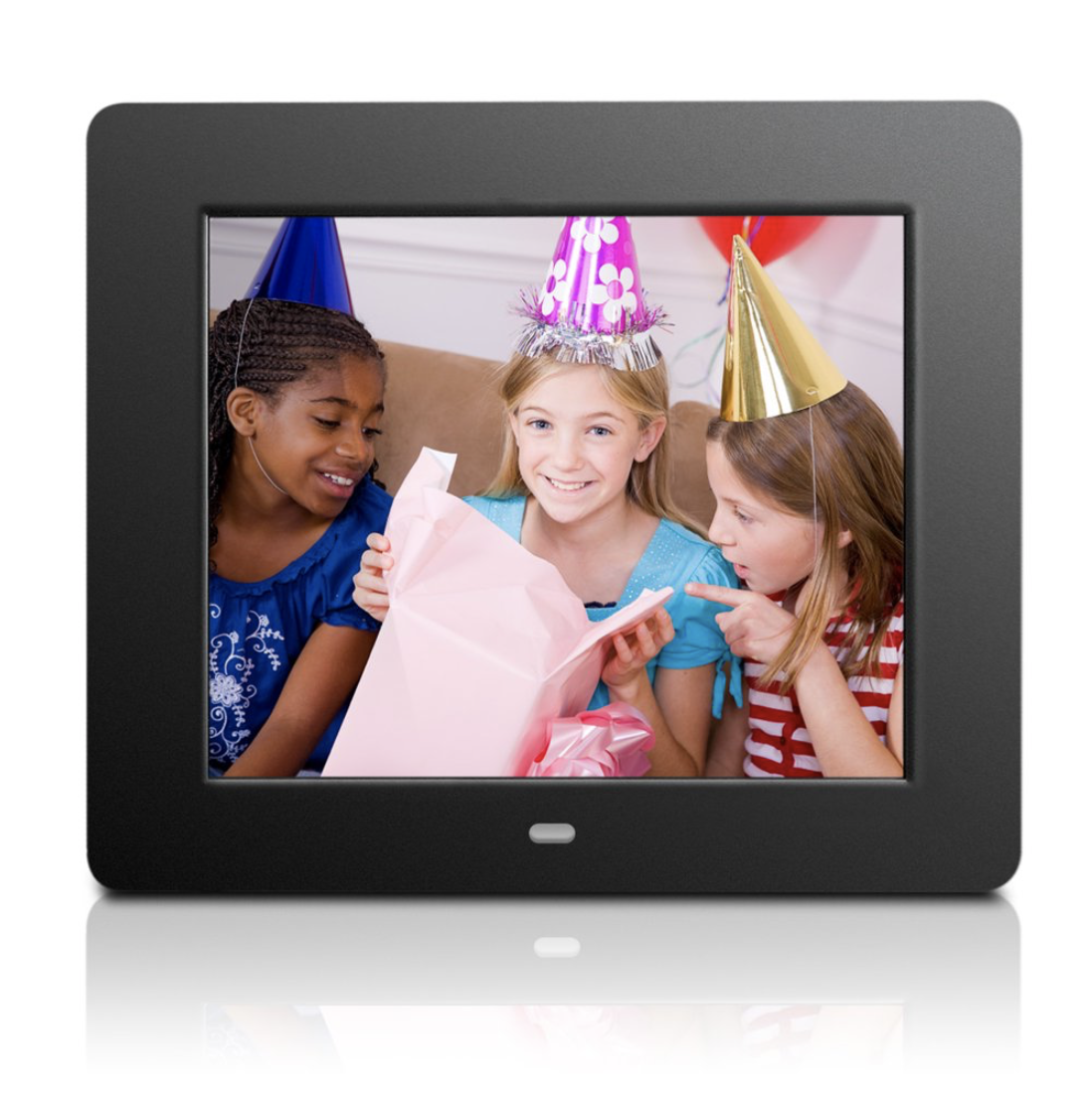 Digital Photo Frame: Prices Vary
Reminiscing about all of the fun times you've had with your best friend and wishing that there was a way to go through your photos in an easy fashion? Well, look no further because a digital photo frame may be the perfect gift for your best friend. Most stores carry digital photo frames, like this one from Walmart, with different available options, such as color and capacity. You can't go wrong with buying a digital frame that they can hang up in their home and play a slideshow of your favorite memories with them. For another option, make a virtual photo album through Google Photos and share it with your BFF. This can be a bit easier to add photos into through a couple clicks on your device!