The gift giving season has steadily come closer to us, which means we need to look for some good and practical gifts to give to someone going to college. From dining dollars to various gift cards, the life of a college student feels quite different than any other person. Also, wherever you live, either a college dorm or an off-campus apartment, the limited space doesn't allow students to own something giant. Therefore, we've listed 10 different gift ideas for college students that will help them arrange their rooms and make lives easier.
Read on for the best 10 gifts students actually want in 2022.
No matter what time you walk around campus, you can always see a lot of students wearing headphones or AirPods. This Beats pair offers an optimal option for students who look for wireless headphones. It has rich sound with up to 40-hours of battery life. Five minutes of charging could also provide you another three hours of playback. You can simply take phone calls, listen to music and adjust the volume by pressing the on-ear control button. This high-performance wireless headphone not only satisfies your everyday use, but also serves as a great option for you to do workouts at the gym.

As a college student, you will no longer hear your mom remind you to clean up your room. Instead, it turns into our own responsibility to keep the dorm or the apartment tidy and organized. This vacuum cleaner could break into three different machines: a stick vacuum, handle vacuum and stair vacuum. Its multipurpose versatility could clean hard floors, area rugs and carpets. You could also choose a different color for this vacuum on Amazon. Getting such a powerful and easy to use cleaning tool would certainly make your life become much more convenient.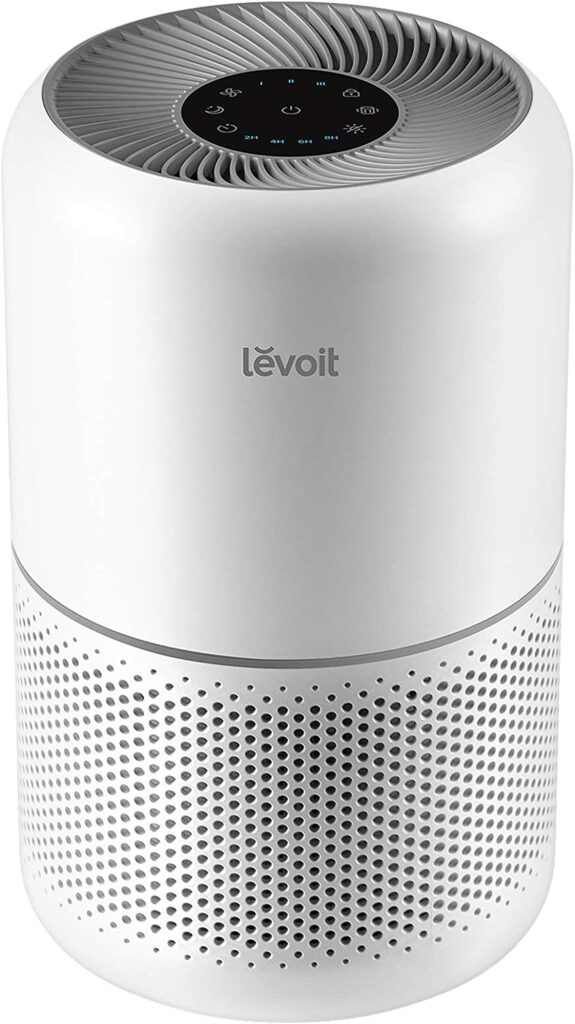 For those who live in a traditional college dorm room, a breath of fresh air could reset your mind. Trust me, this air purifier helps your lungs to properly function by improving the air quality. You could enjoy fresh air in just a couple of minutes by its high-performance technology and 360-degree air intake. If you want to filtrate certain toxins like smog, VOCs or smoke, you could choose from a variety of replacement filters to best meet your needs. During the night, you can select the sleep mode and then forget about it. The newest technology reduces noise levels to a near-silent status, so you don't need to worry about the sound affecting your quality of sleep.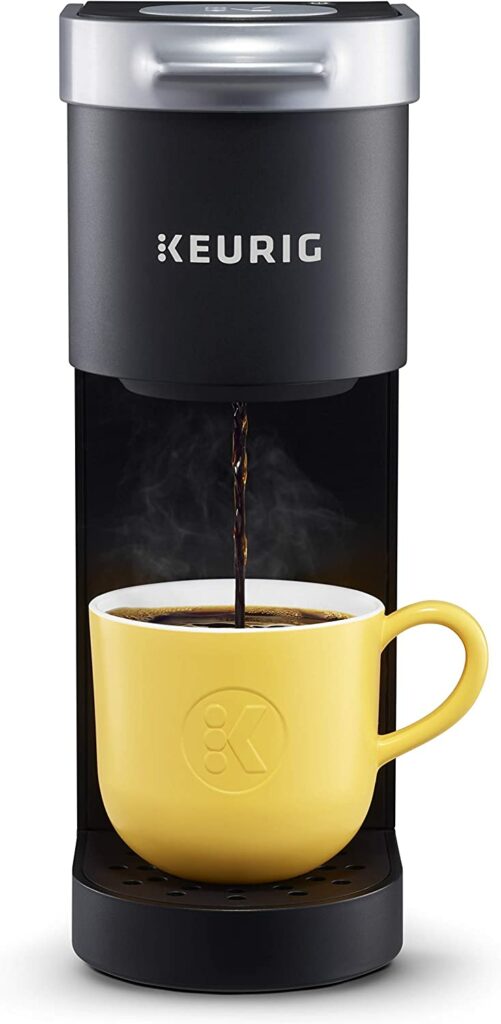 Drinking coffee becomes the first thing in the morning after getting up for a lot of college students. We always see long lines in front of Starbucks or other coffee shops no matter what time of the day. This simple coffee maker gets the job done at a reasonable price, so you don't need to cut your daily expenses and save money for a cup of coffee. This machine fits everywhere with its less than five-inch width. It also suits small spaces perfectly if you need to share a room with other people.
"Having a coffee maker saves me a lot of money because buying Starbucks every day is very pricey," Penn State senior Kiana Kang said. "It's also great to be able to make my own coffee in my apartment whenever I want and not rely on the business hours of those coffee places."
This coffee maker allows students to enjoy a fresh brew without stepping outside their dorm room or apartment. If you want to make more than one cup of coffee, just simply add fresh water to the machine. Moreover, the auto-off feature could turn off the machine 90 seconds after the last brew, aiming to save energy and protect the environment. If the drip tray gets dirty, you could easily remove it and clean it up, then pour another brew to recharge yourself. This mini coffee machine is available on Amazon now in a variety of color choices.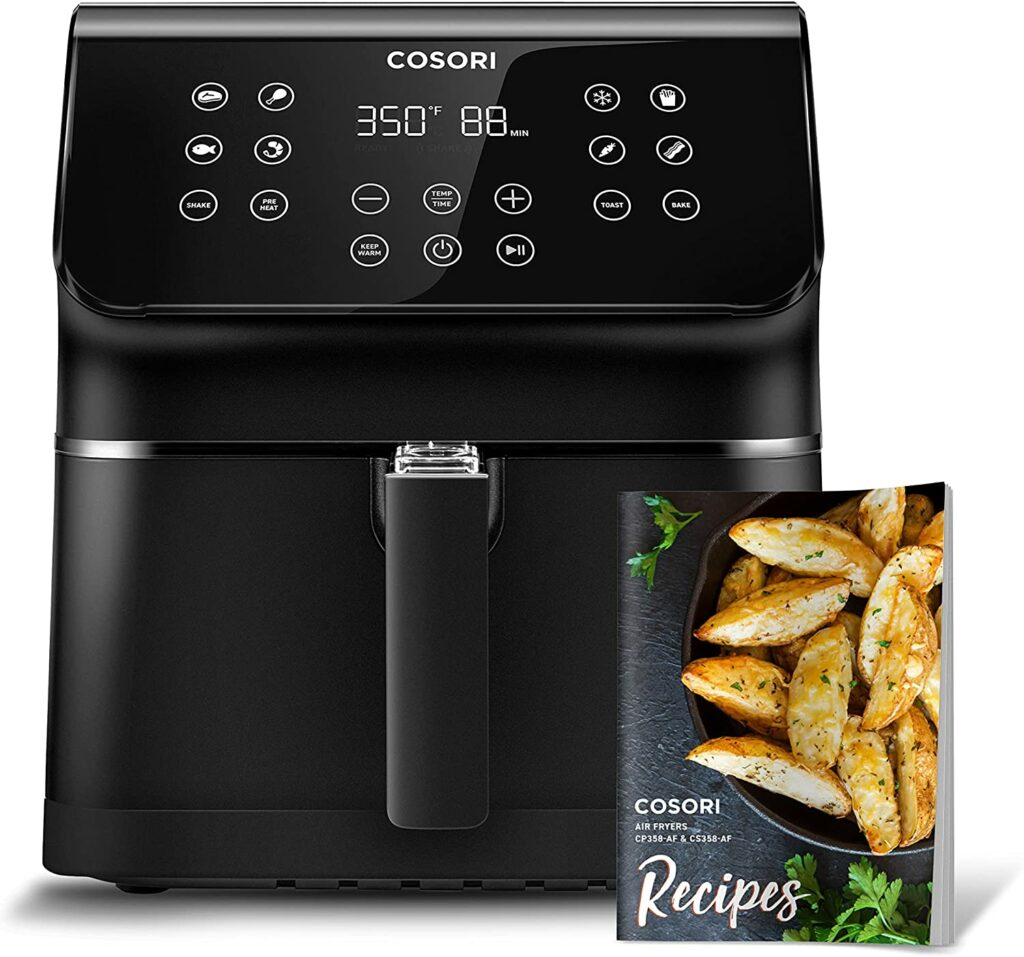 Many college students often skip meals due to their hectic weekly schedules, however, an air fryer could save you plenty of time on cooking. This machine can turn just about any food into a crispy and delicious dish, including chicken, steak, toast and different vegetables. The air fryer also cuts 70% of calories, reduces a ton of fat and those harmful compounds in food, which helps college students consume healthy diets. If you feel concerned about how to clean up the mess after using it, no worries. You could easily place the detachable basket into the dishwasher and get back to your work right away.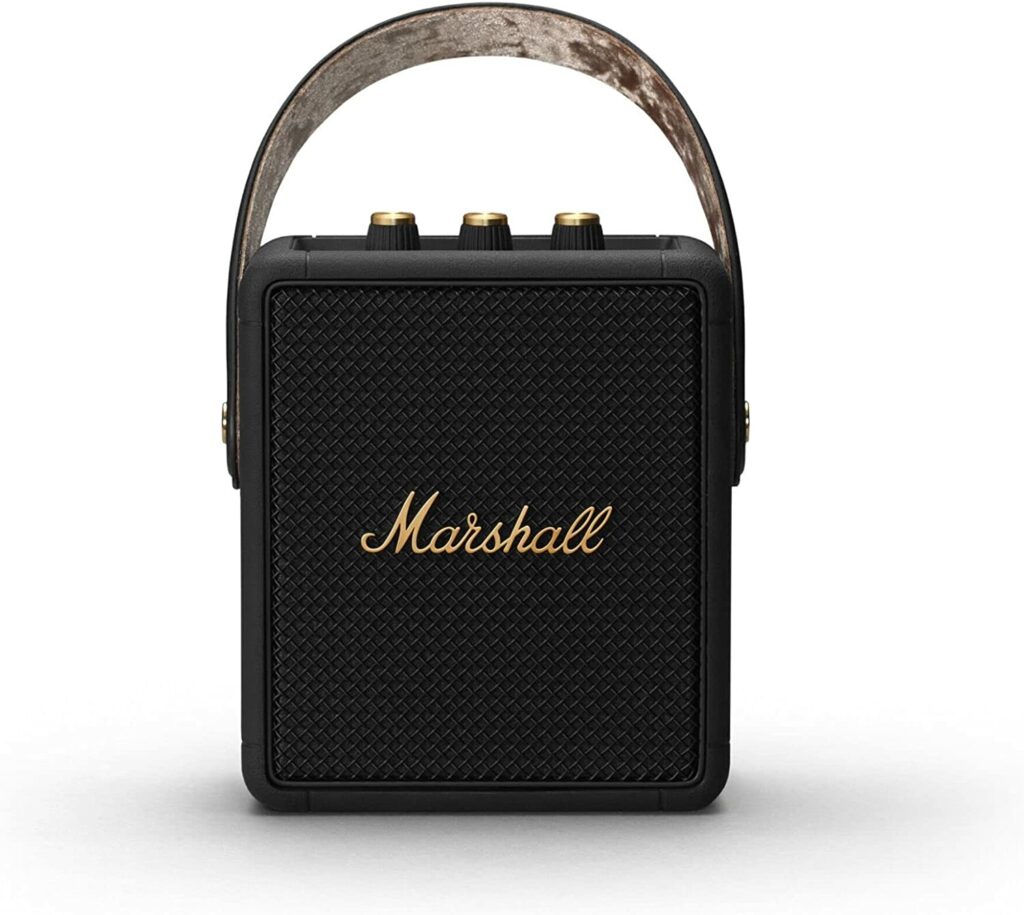 Listening to a good speaker provides you a feeling of going to a live band performance. Why not buy a Marshall Bluetooth speaker that offers nearly 20 hours of playtime on a single charge? With its silicone exterior and small size, it not only looks fashionable, but it also makes it extremely easy for students to carry around. Once you connect the speaker's Bluetooth with any device, you can still clearly hear the music up to 30 feet away. Most importantly, it can withstand splashes of water when you accidentally spill some liquid on this speaker. Therefore, buying such an excellent speaker with great build quality and Bluetooth connectivity will never disappoint you.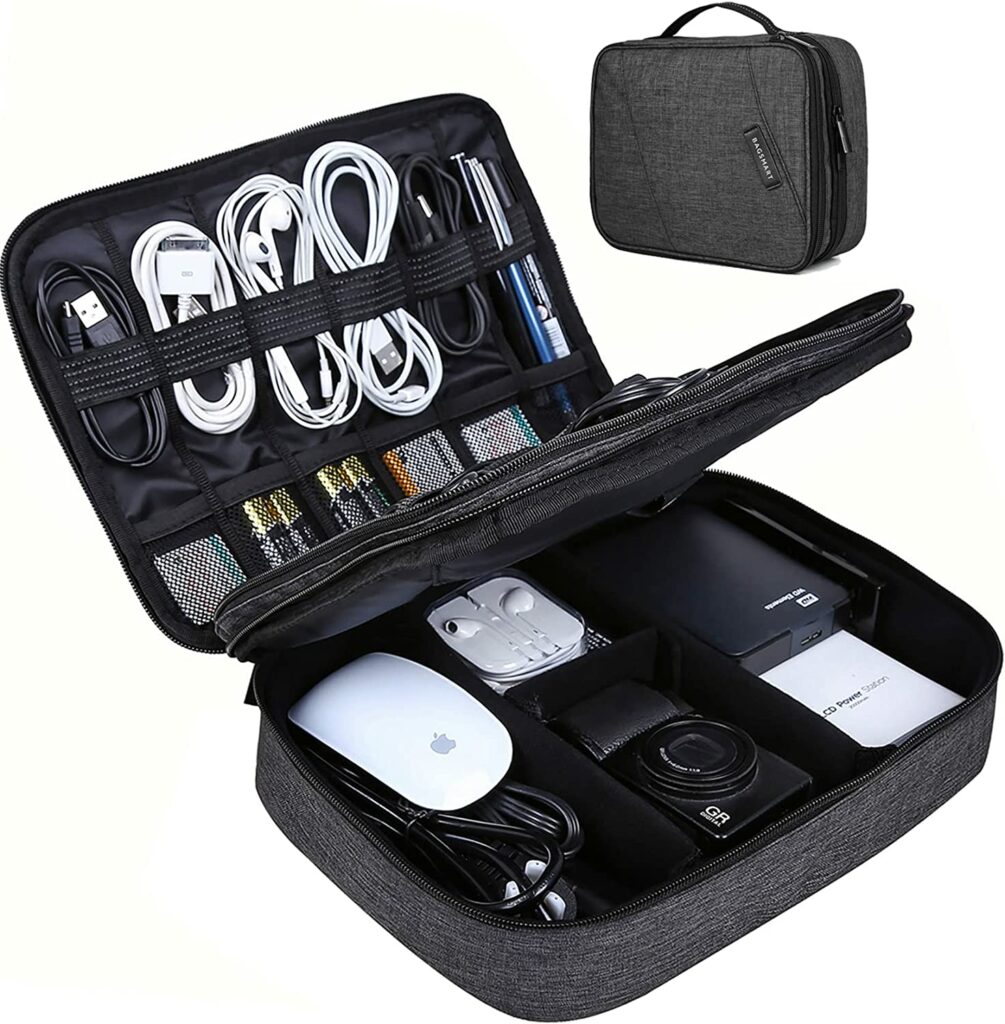 Do you always need to borrow a charger from someone else after looking through your backpack and not finding it? If you see yourself through this question, this electronics organizer would address your needs. It lets students pack away all the different chargers, cables and even small electronic devices in one place. Plus, it fits in any suitcase or backpack with a handle to carry around. This organizer turns out as a great personal item arranger for people who often travel to different airports and for students who need to manage their charging devices.
"As an international student, I always have to pack my suitcase and travel to home during the summer. So, I brought this electronics organizer to put all my chargers in one place," Penn State junior Wendy Gao said. "It's surely a life changer. I could easily find the charger that I need when I'm at the airport or on a plane."
When you open it up and look inside, you can find two separate sections. The upper part intends to store small items that a person may lose, such as chargers, flash drives and headphones. The lower compartment creates a larger space to organize some heavy devices, like power supplies, small tablets, Kindle and other personal items. The outside waterproof padded case also protects all your belongings from damage. This product helps you to sort all electronic accessories, whether you go back and forth between classes or on a holiday trip.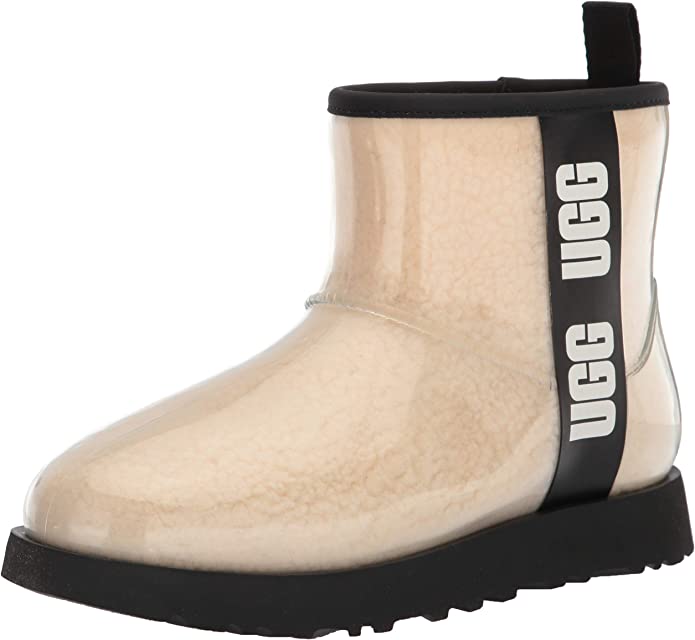 As the cold weather progressively approaches us, wearing a pair of boots could keep our feet warm. This UGG classic clear mini ankle boot features a see-through faux shearling. If you go to college on the east coast or the Midwest, you already know how deep the snow gets during the winter. The outside waterproof protection of this boot prevents you from getting your feet wet while looking stylish. It adds a cozy flair to everything from ripped jeans to sweatpants. Additionally, Amazon offers up to 16 different colors for the boot. I bet you would find your favorite ones for sure.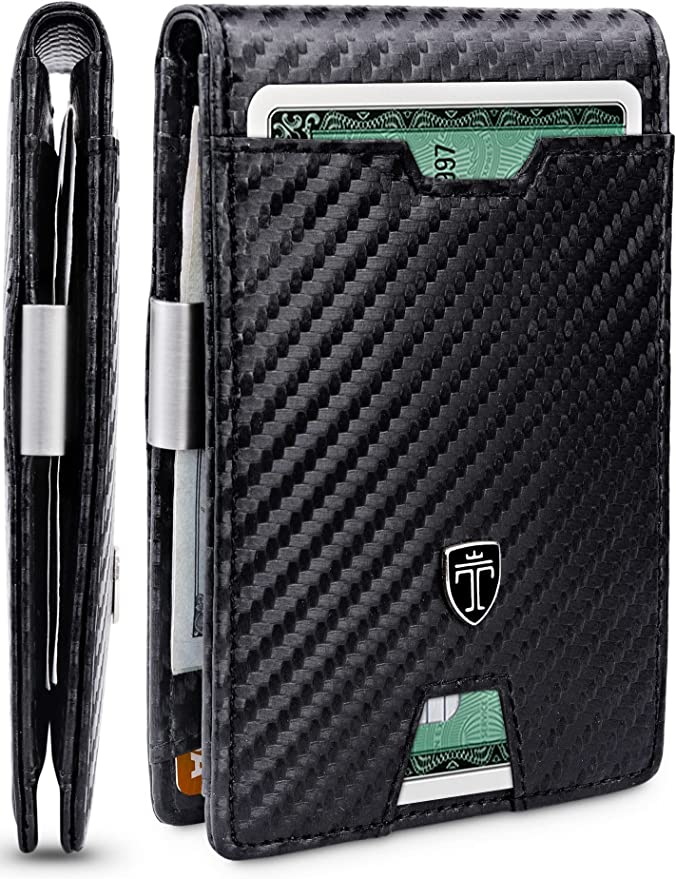 Do you often forget to bring something when you go to an early morning class in a hurry? Never fear though. This wallet could help you to stay organized. It offers 11 card pockets for you to put all your important cards in one place, such as a student ID, driver's license and any credit or debit cards. Also, the outside notch allows you to take out and push back each card at any time. Inside the wallet, you could find a metal money clip that enables you to put some paper bills in it. This wallet also fits in the pocket perfectly, so no worries about the wallet bulging out when you try to go to your next class in a hurry.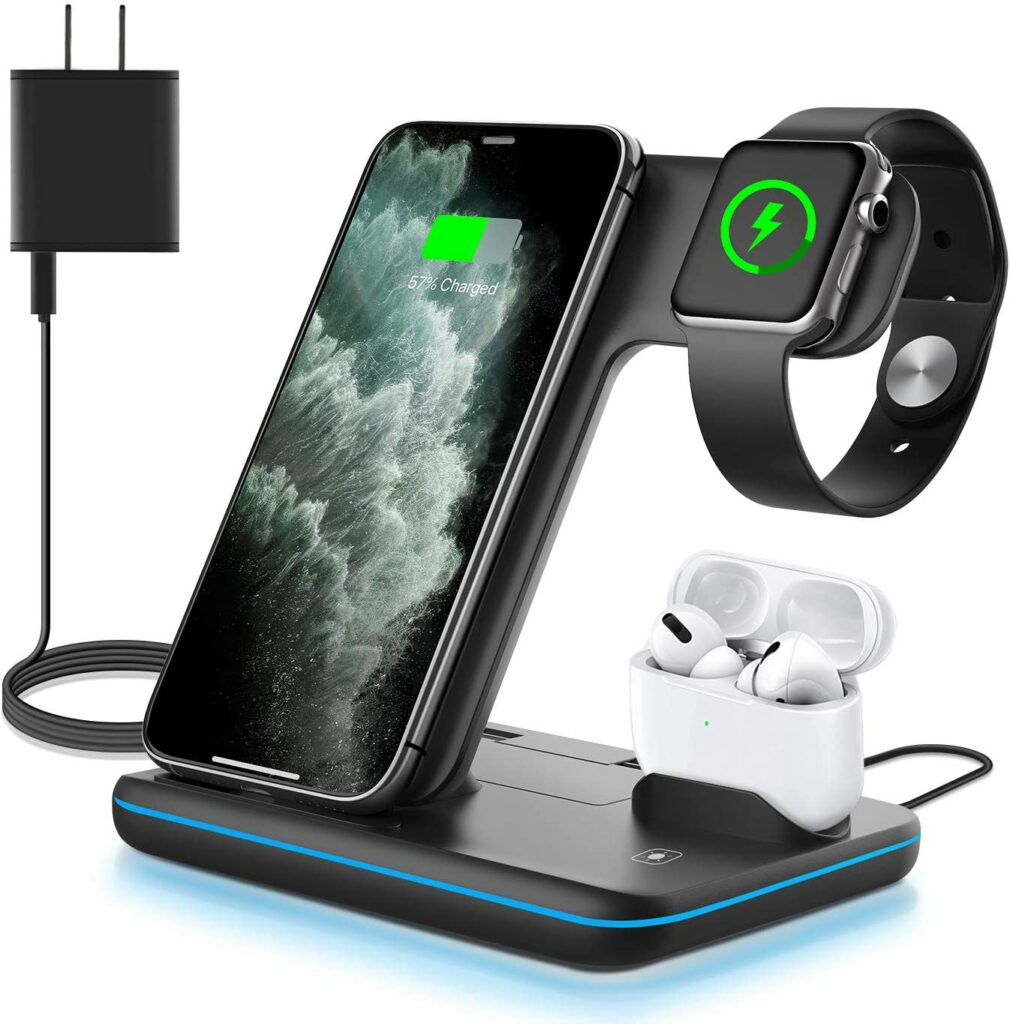 Phones, Apple Watches and AirPods, all these electronic devices can come in handy for students. Plugging one device in at a time would take forever to get all those batteries fully charged, especially when you share limited power sockets with roommates. In this case, buying a wireless charger could make a real change in your life. This charging dock removes tons of wires from just one simple charging station. You could charge up all your devices at once with a quicker speed and more stable universal compatibility.
"Using a wireless charger is very convenient because it doesn't need any cable to connect to a specific connector. My phone would start charging as soon as I lay it on the charger," Penn State sophomore Kelly Tang said. "I love this technology because it could also charge multiple electronic devices at the same time."
With over-temperature and over-current protection, this wireless charger prevents overcharging damage to the batteries. The silicone-designed base also serves as anti-slip to make sure your electronics won't move or slip to the floor. The indicator light will change colors to show the charging status when a device gets fully charged. Furthermore, this wireless charger doesn't only limit to Apple products; you could use it to charge the Samsung Galaxy phone series as well. You should order this perfect gift right now without further hesitation.