With the holiday season upon us, it's time to start planning what to get your friends before you go on break for a month. Do you have a friend that's a communication major and you want to get them something related to that but have no idea what? Don't worry, plenty of perfect gifts exist for the many different areas of mass communication that comm majors can potentially pursue.
With finals and the holiday season approaching, do you find yourself on a budget when it comes to purchasing presents? Here's 10 gifts for comm majors for $25 or less: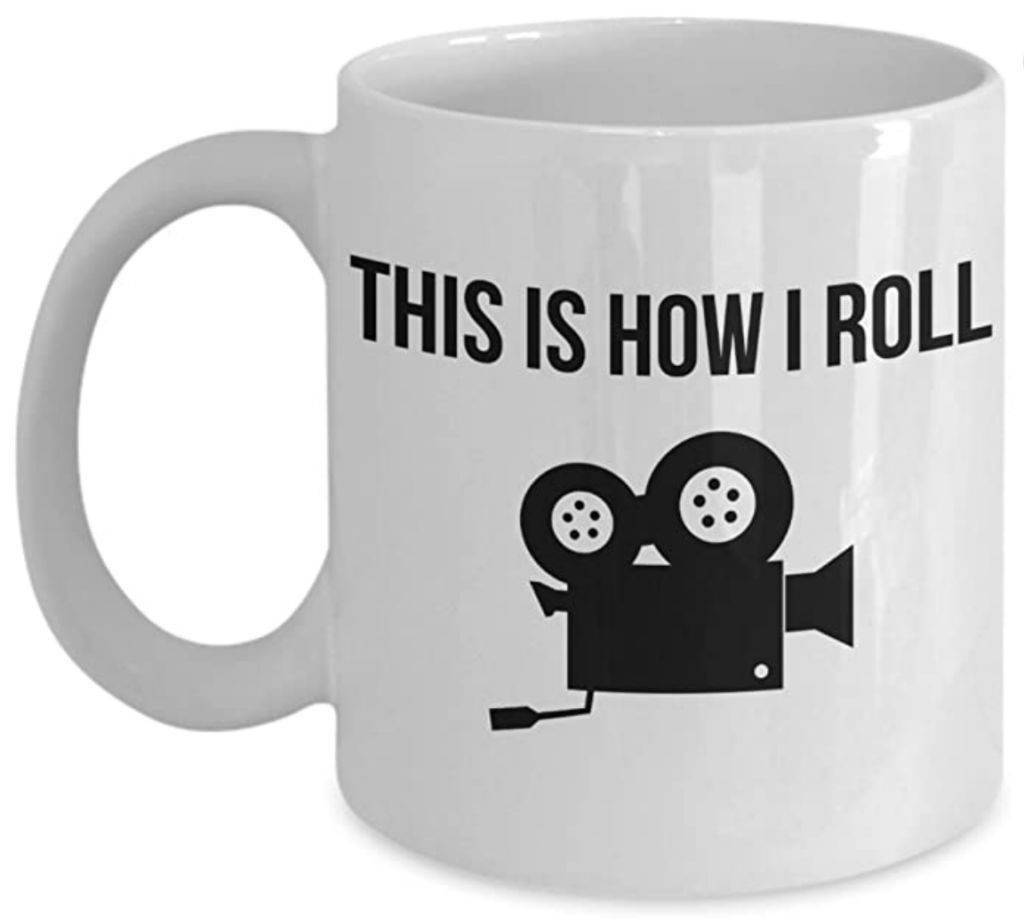 Let's face it, a lot of college students can't function without coffee; especially during the upcoming finals week. This mug can serve its purpose not only for coffee, but any beverage of choice one may want before class in the morning or while doing homework in their dorm room at night. Plus, a group full of student filmmakers with this mug would make for the perfect Instagram holiday photo.
"This is a good gift for someone who is a communications major because it epitomizes what communications is all about such as editing, film and photography," St. John's University sophomore Arianna Pacelli said. "What I like about this mug as a student who is a communications major is the phrase 'This is How We Roll'. I think it's very cute and shows us how a cup of coffee is how a person rolls, just like how the camera rolls in filmmaking."
Give a gift that's practical but still clever with this filmmaker mug that says, 'this is how we roll.' Even though it seems like a simple gift, future filmmakers will love it! I'm sure every comm major you know that wants to go into filmmaking will appreciate the sentiment and the pun.
Price: $19.97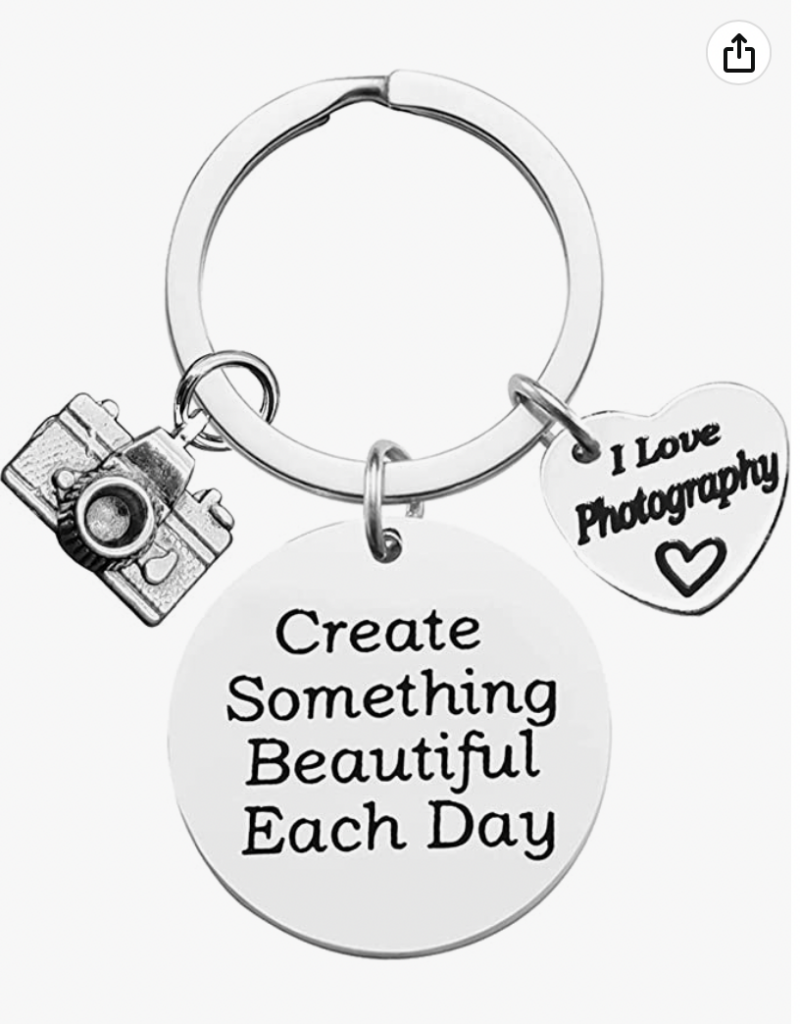 If your friend always walks around campus with a camera in hand taking pictures of the world around them then this gift will do the trick. The photography key chain serves as the perfect gift for photographers with its motivational message to inspire the photographer in your life to keep creating. Not to mention its convenient size that will allow it to attach to any backpack or set of keys. Your friend will possess this constant reminder of the gift you gave them that may seem small but goes a long way because you selected something that's personalized to them and their passions.
Price: $9.98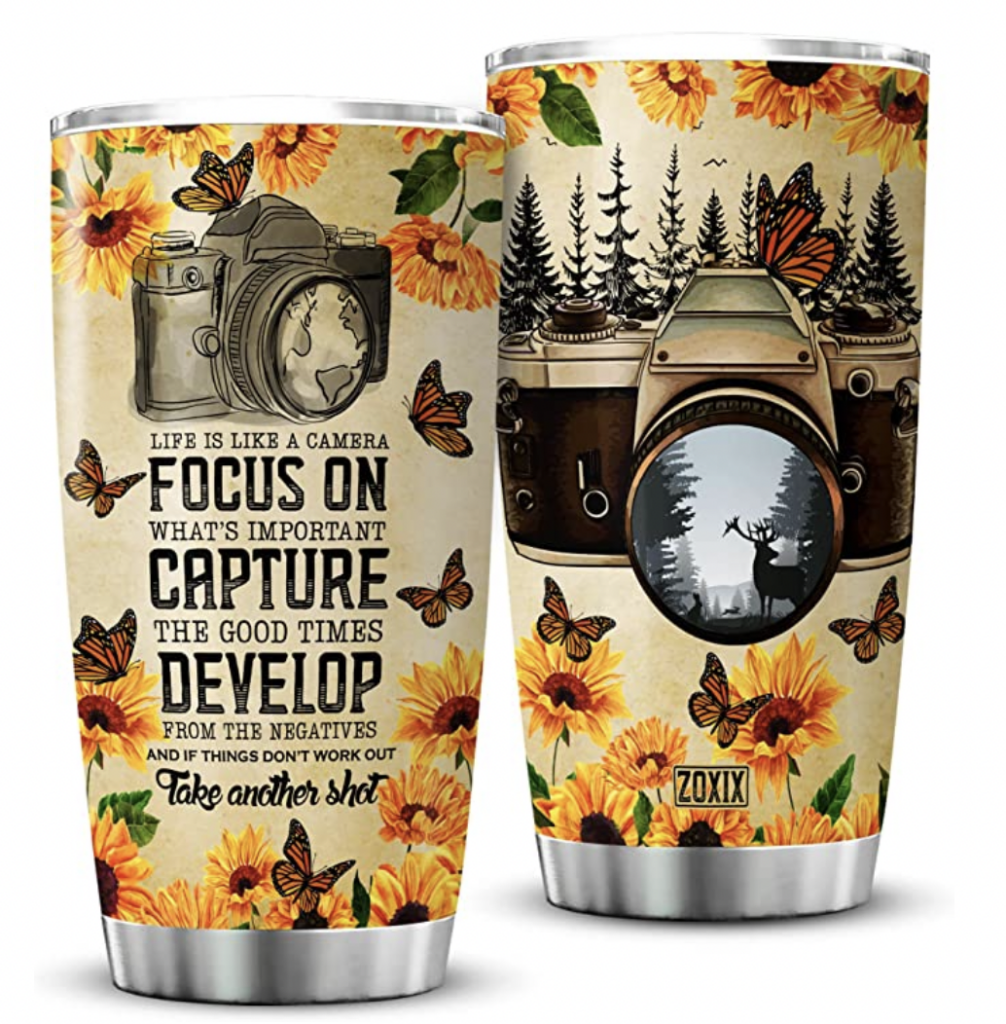 Speaking of photographers, your comm major friend may love this photography tumbler. While winter only begins to approach us, this customized tumbler will get any comm major in the mood for spring as the naturistic design features sunflowers and butterflies. Besides the beautiful design, it also contains an inspirational quote relating to photography that will constantly inspire the recipient of this tumbler: "Life is like a Camera, Focus on What's Important, Capture the Good Times, Develop from the Negatives, And if Things Don't Work Out Take Another Shot."
"Comm students are very creative which is why I feel they would like this gift. What I like about this gift as someone who majors in communications is the inspirational saying in the back of the tumbler," Pacelli said. "I feel that it can be helpful to students who are comm majors and helps set good vibes."
While it may sound cliché, this quote holds a lot of truth as it discusses how we should live our lives by always remaining positive, making lifelong memories and never giving up. A summary of every student's experience in college when trying to navigate life on their own for the very first time. This tumbler holds 20 oz. and works for any beverage your comm friend desires to enjoy when strolling around campus in the afternoon between classes.
Price: $24.95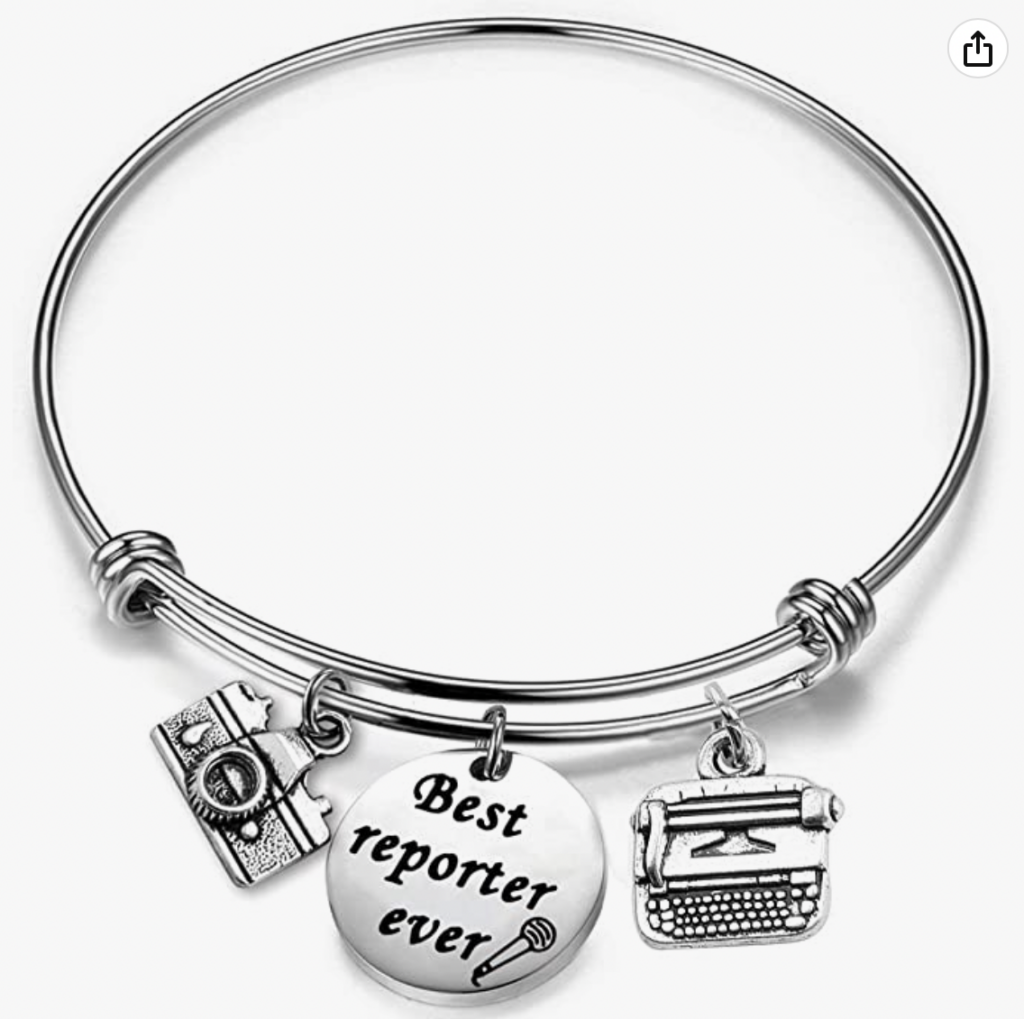 Do you know a comm major that writes for the school paper or holds a position as an anchor for your university's broadcast news program? If you answered yes, then I highly suggest you get them a journalism related present (especially if they are currently a student-journalist for your college). You can never go wrong with a pretty piece of jewelry. Comm majors interested in pursuing a career in any form of journalism would love a gift that represents their life passions.
"The journalist bracelet is super unique and cute. It's a good gift for a comm major, especially one that is leaning towards journalism. It's fashionable, unique, cute and also is a gift that thought was put into," St. John's University sophomore Rita Vlastaras said. "As a comm major, I like the gift because it is unique and would represent my passion. I also could wear it for any occasion and would certainly love a gift like that."
The 'best reporter' bracelet will not only show you listen, but that you appreciate all the hard work they put in as a student-journalist. Sure, writing for the school paper and appearing as a broadcast reporter may seem fun (which it is) but it's also a lot of hard work. Mostly, behind the scenes preparation that you don't even see as the audience. Between balancing uncovering stories on campus and going to class, this present will make every future journalist happy as they wear it into class. Who knows, the bracelet you give could also make an on-air appearance if they decide to wear it during the broadcast.
Price: $13.69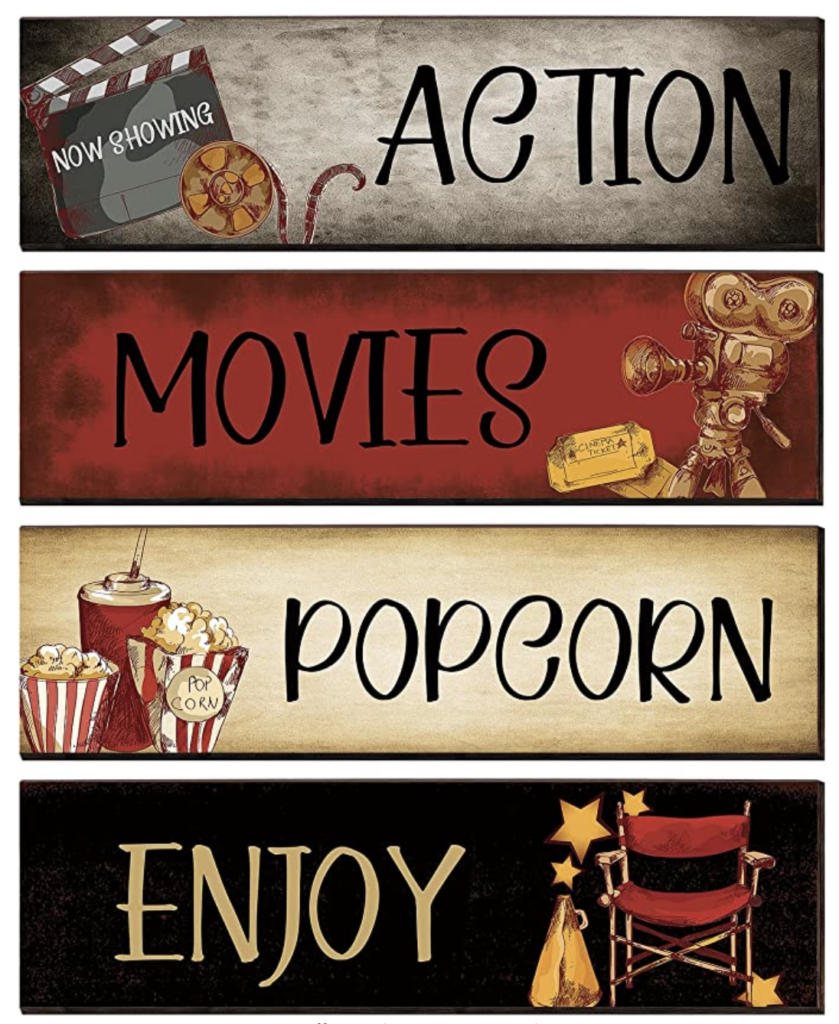 Want to spice your room decor in a space where you tend to watch all different cinema genres? If so, then you should consider some film-inspired wall decor (or in this case get some for your comm major friends who would). The four-piece movie theater wall decor works great because you get four great pieces of wall decor in one affordable purchase. Your comm major friend that's obsessed with watching movies will definitely love it.
"As a comm major, and I think I can speak for a lot of us, movies are an integral part of media, and what we do," St. John's University freshman Nick Sisto said. "I think this is an amazing gift for any comm major as it brings those experiences from the theater to your own home. Especially for those comm majors who might be involved in the movie industry."
You can style the four pieces anyway you like. Put them on top of each other vertically, more spread out, etc. Make any room an entertainment room with these four signs that you can hang up on any wall any way you like. It gives off a vintage aesthetic that will make their dorm room feel like a real movie theater.
Price: $14.99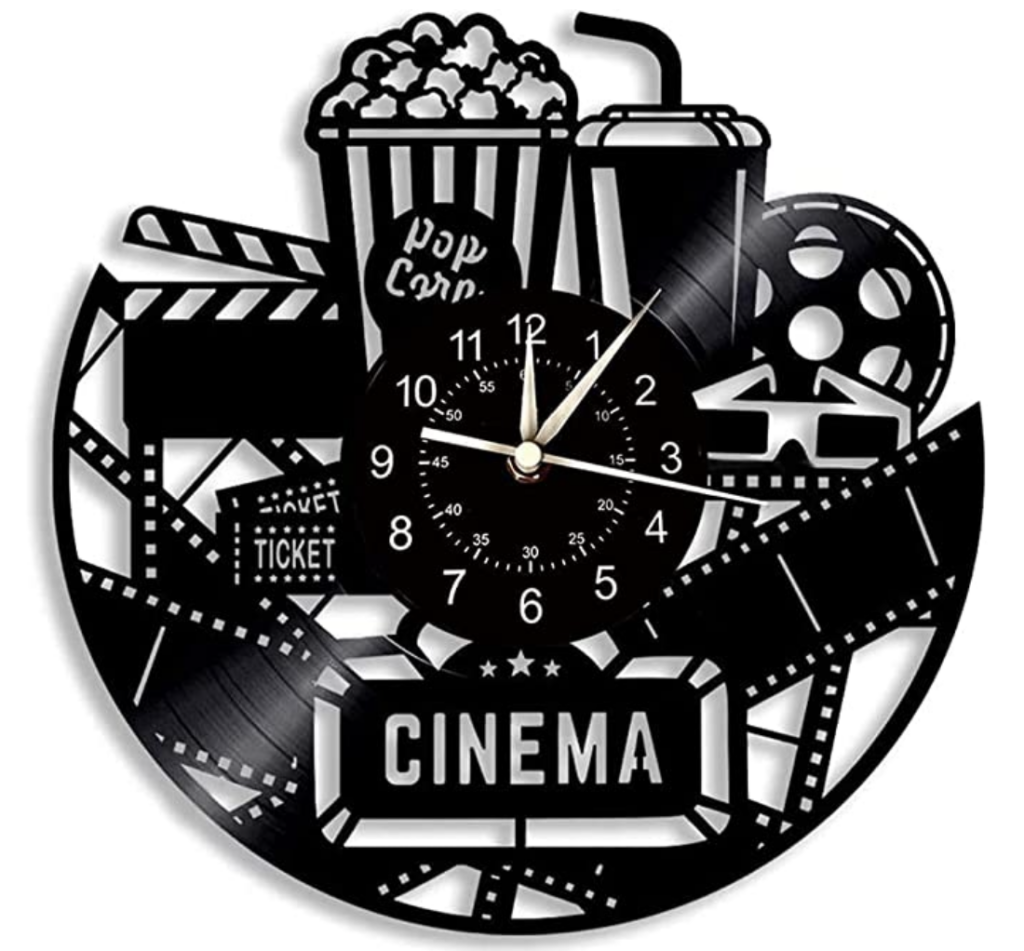 Up next, a gift that will go perfectly with the movie theater wall decor. You can decorate your dorm room even more with this filmmaker clock. This clock will make any dorm room feel like home. Plus, who would rather keep time with their phone when you can keep track of the time using a cinema themed clock. It allows you to tell time while your other devices charge after using them all day. Everyone will love this, regardless of major. So, if you live with roommates, they will most likely enjoy the new addition as well. Every time you look at it, you'll want to host a movie night with friends.
Price: $23.99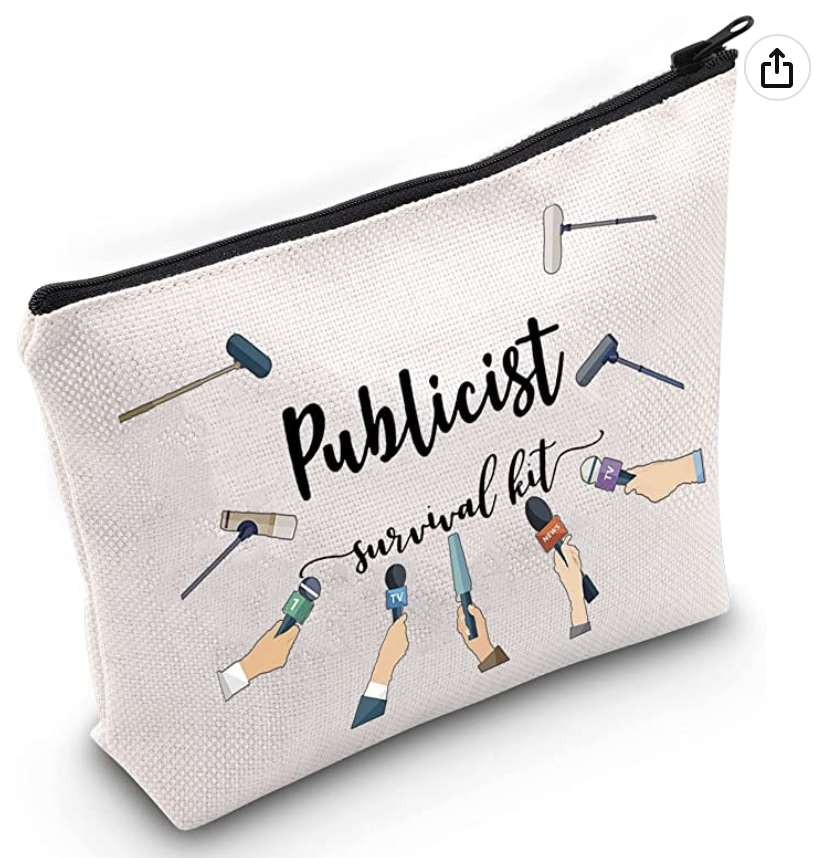 Looking for the perfect holiday present for any comm major interested in public relations? This survival kit remains the perfect option for any comm major interested in a career in public relations. Many different roles exist in public relations, including a publicist. If your friend currently works as a public relations intern, this kit will come in handy in the morning when getting ready to start their day. As a cosmetic bag, you can store makeup and brushes, or you can use it as a pencil case that you can take to class. Fill it up with pencils, pens, erasers, earbuds, charger, notepad or whatever else you will need throughout your day.
Price: $12.99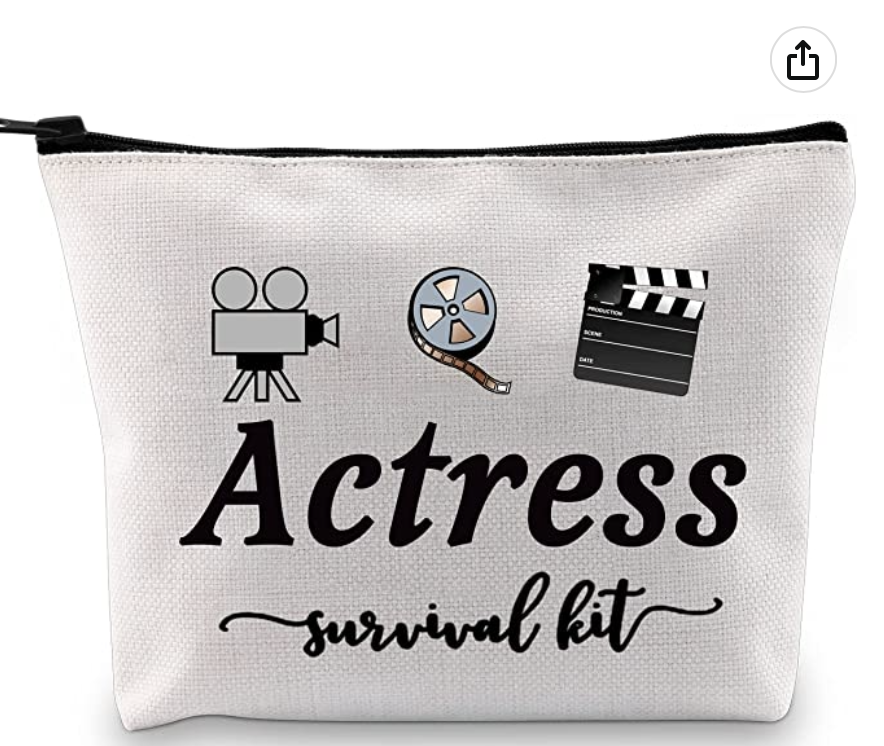 This next one serves the same purpose as the previous gift, except instead of giving it to a comm major interested in public relations, this one's for the comm major interested in acting. For any comm major that's an aspiring actor/actress, this actress survival kit will always remain useful. As an actor, you always need makeup on stand-by in case you need a quick touch up, so you need to make sure everything's organized and ready-to-go. The bag will not only work for your early morning makeup routine before class, but the convenient size of it makes it the perfect kit to also bring on set.
Price: $14.89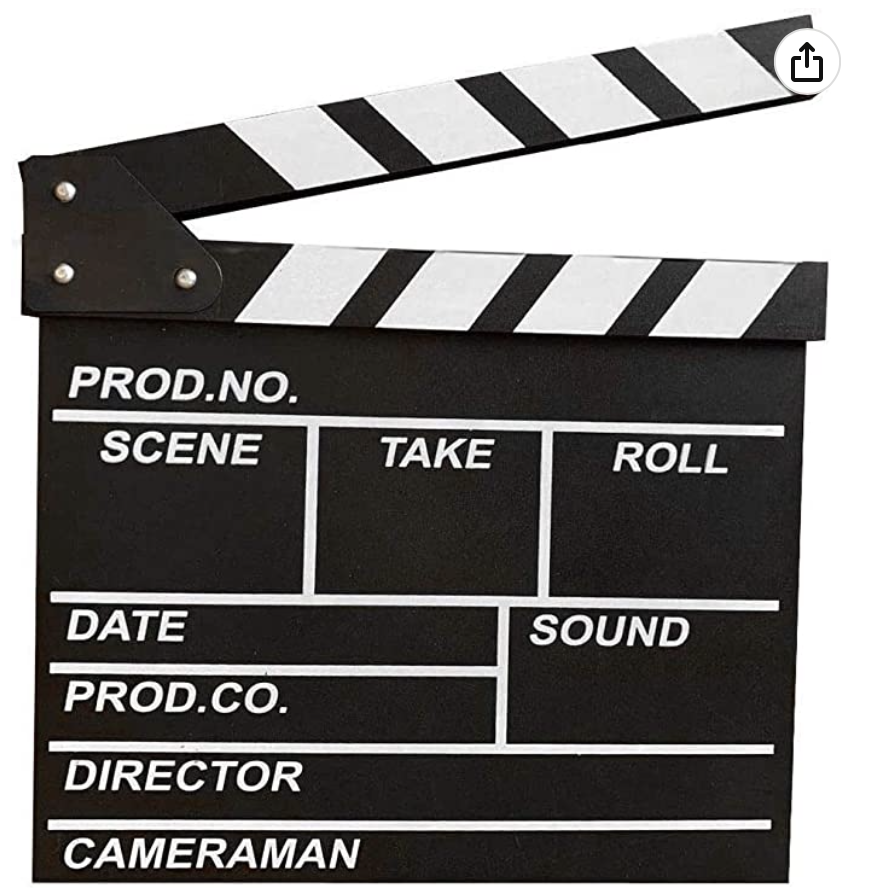 Nothing brings as much excitement to a comm major than owning their very own clapperboard. For those that don't know, a clapperboard is used in a film or video production in-between takes to signify when the camera starts and stops recording. This allows for the synchronization of video and sound when editing. Any comm major can use this gift for their own productions or just keep it around their living space as a piece of decoration to match the movie theater wall decor and filmmaker clock. If they decide to use it for decorating purposes, they can write their name and customize it however they'd like when placing it in their room.
Price: $13.99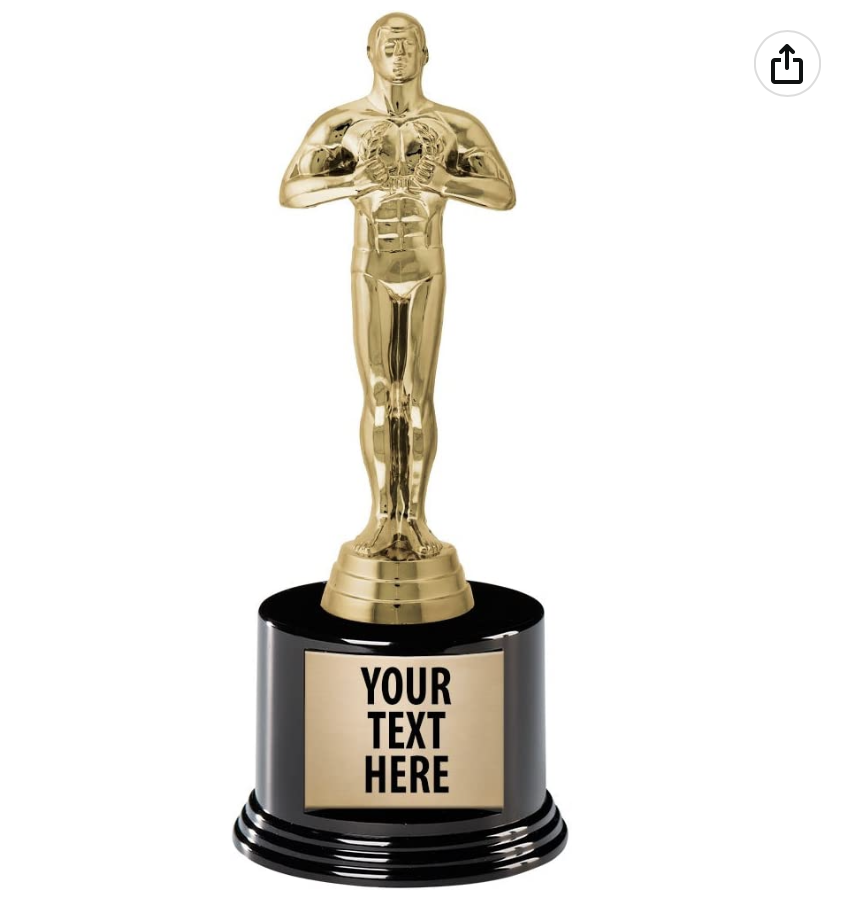 We saved the best gift for last (a gift so good it should win an award, because it is one). Show the comm major in your life how much they mean to you by presenting them with an honorary Oscar style trophy. Let them manifest this moment and serve as a constant reminder of the real Oscar they can win one day. The best part… you can customize the engraving on the trophy to say anything you'd like, making this a true gift from the heart and even more personalized to them.
"The Oscars is a huge event with advertising and marketing campaigns surrounding it, public relations teams scattered around to control any incidents, and dozens upon dozens of journalists and reporters covering it. Just that alone completely covers most of the major job titles within communications," Sisto said. "I think this would be an amazing gift for any communications major this winter, since you can engrave it, and bring the experience of winning an Oscar into your household."
You can use this trophy to send a heartfelt message or a maybe an inside joke between the two of you that will turn it into a comedic but still wonderful present. After you give them this gift, use this as an opportunity to host a movie night and start preparing for the 95th Academy Awards Ceremony in March or you can spend some time re-watching some winter movie classics to truly maintain that holiday spirit before the semester ends.
Price: $10.99