We all know the story of Hanukkah, and the miracle when the oil lasted eight nights instead of one. This gave the Jews more time to find more oil. Now, we celebrate through eight days of lights. Despite discussion on whether the number of candles lit would decrease or increase each night, the ultimate decision provided a brighter tomorrow — an additional light each night until the hanukkiah fills with nine shining candles. And eight nights of celebration means more opportunities for gifts. No matter how well you know someone, gathering more than a week of presents proves difficult.
Keep reading for gift ideas while avoiding the holiday shopping madness.
Start with something small
A classic Hanukkah tradition gets you excited for the biggest gift on the last night. Some people even scramble them to make every day a surprise. Including small, simple gifts among the bigger ones provides the excitement of the holiday spirit while giving filler gifts in the meantime. Besides, who doesn't love a bouncy ball or Play-Doh?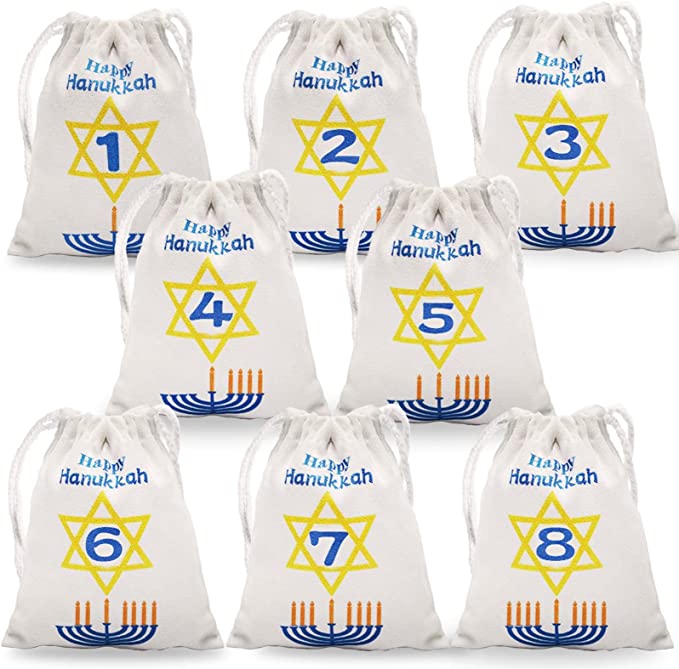 Growing up, my family and I had a Disney-themed Hanukkah calendar we kept on the wall. With a pocket for each of the eight nights, my mom would put small gifts in each for my siblings and me. We would race each night at sundown to find out what was in that night's pocket, all while arguing over who got what. Despite the pushing and shoving that constantly ensued, the excitement created monumental childhood memories that stick with me to this day.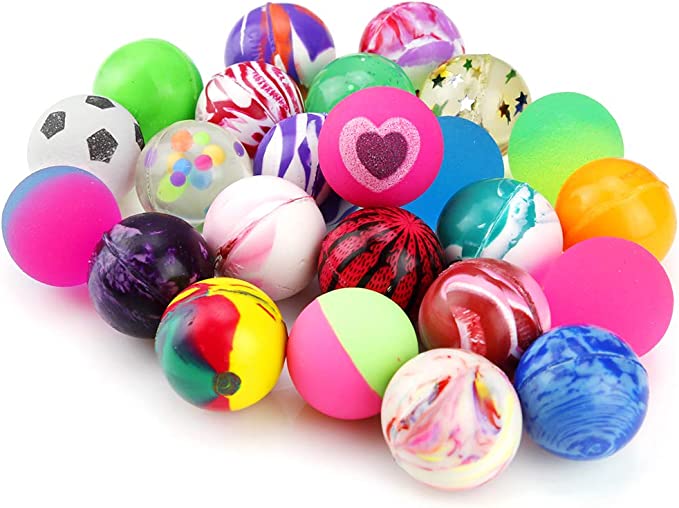 Admit it. No matter your age, bouncing a ball up and down produces serotonin. While this obviously does not suffice for your extravagant Hanukkah surprise, a ball turns into a fun way to get in the holiday spirit. University of Florida sophomore Eden Eyal celebrates eight nights of gifts and opens one each night of Hanukkah.
"Some were small like a ball, and some were bigger, so it added excitement into choosing which gift to open each night," Eyal said.
Bouncy balls give an inexpensive yet fun option for people of all ages. With an array of colors, patterns, designs and sizes, you can find ones well-suited for anyone. They fit perfectly in advent calendars, or you can present them in a large gift box or bag to disguise the gift while the receiver picks one out, unsure of what lies inside.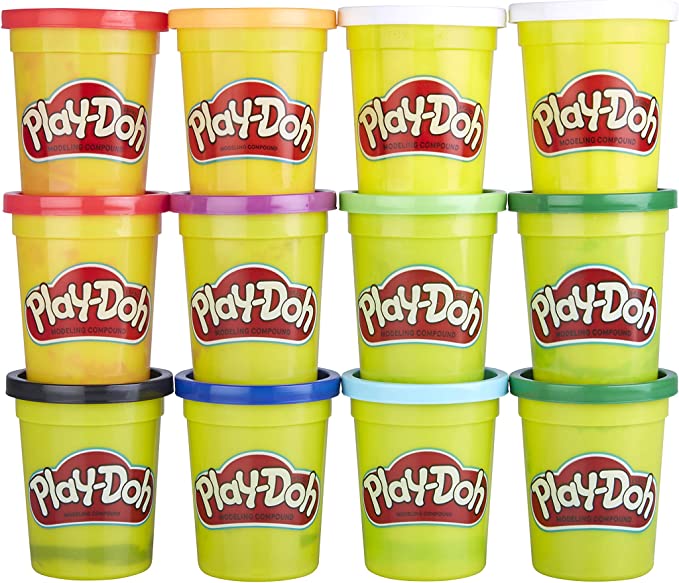 My roommates and I recently bought a few containers of Play-Doh, and we remembered how much fun we have with the squishy, gummy substance. We have a variety of colors and often sit together chatting while making our own shapes or simply squishing the Play-Doh in our hands. No matter your age, playing with Play-Doh offers child-like excitement and nostalgia from simpler times.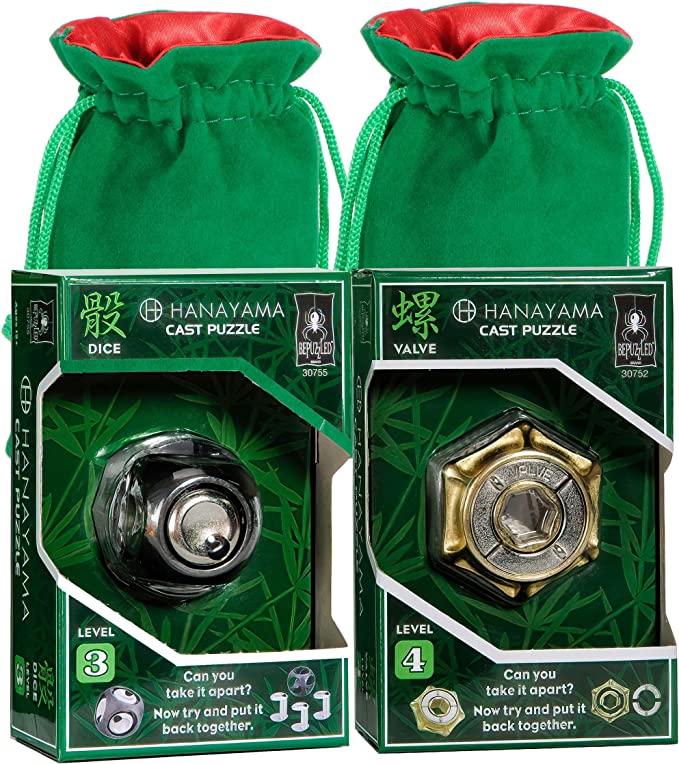 Fidget spinners quickly became a meme years ago, but since then, fidget toys have been introduced left and right from game controller designs to hand puzzles. Personally, I love the Hanayama metal brain teasers that serve as both fidget toys and brain games. The puzzles have a level ranking from one to six, with one meaning the easiest and six the hardest, so you can cater to someone's skill level and experience. Once figuring out the puzzle, taking it apart and putting it back together stimulates the brain and gives you something to do with your hands. If you have a Jewish neurodivergent friend, fidget toys and puzzles create the perfect gift.
Get Bigger
While the small gifts make the night more fun, the big ones often form the biggest memories. In my family, we received our largest, most exhilarating gifts on the final night of Hanukkah. By the eighth night, my siblings and I shook with excitement, counting the minutes until sundown. I remember receiving an iPod Shuffle fourth generation when it first came to stores in 2010 as my final Hanukkah gift, and the joy I felt sticks with me until today.
5. An All-Expense-Paid Trip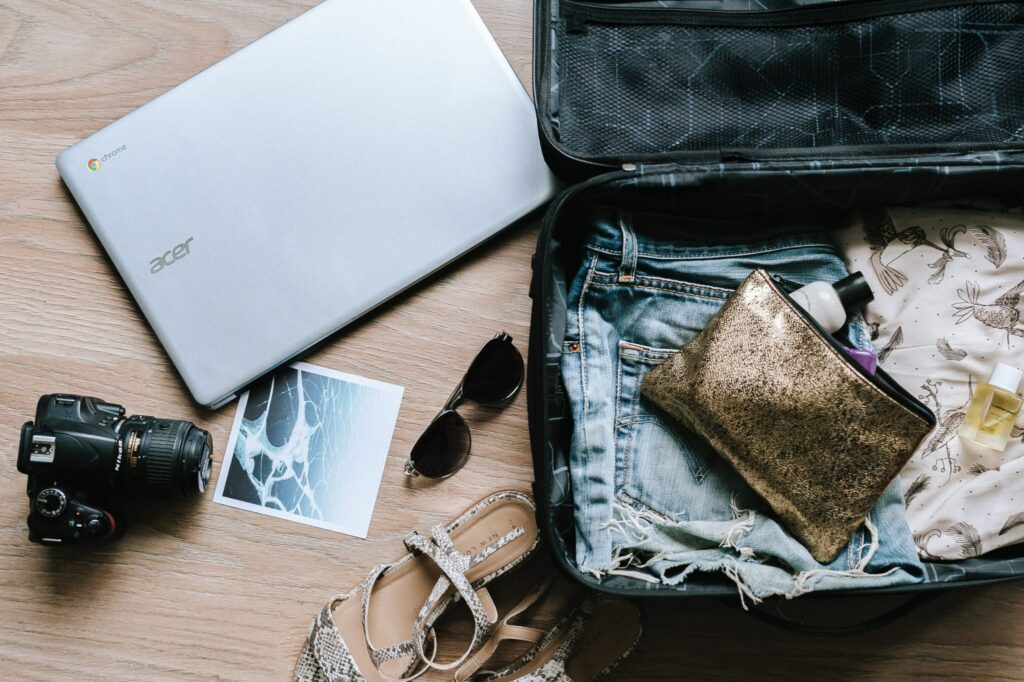 Who doesn't love a free vacation? Whether you give them a trip to do with you or one on their own, it provides a way for them to relax. Take some time off and live in the moment. Vacations or even staycations give an excuse to not think about anything besides your own needs. They can also reunite people with family. Eyal's most memorable gift came in a suitcase.
"I opened up the suitcase, and there was a plane ticket in it," Eyal said. "It was a trip to San Francisco with my grandparents where they lived at the time. It was super exciting for me."
Eyal still remembered the gift to this day despite after over a decade since the trip. The gift of a vacation lasts forever through photographs, memories and shared experiences. A couple of years ago, my sister gifted me a plane ticket to visit her in Indiana. I got to see her place for the first time, and our time together cemented our relationship.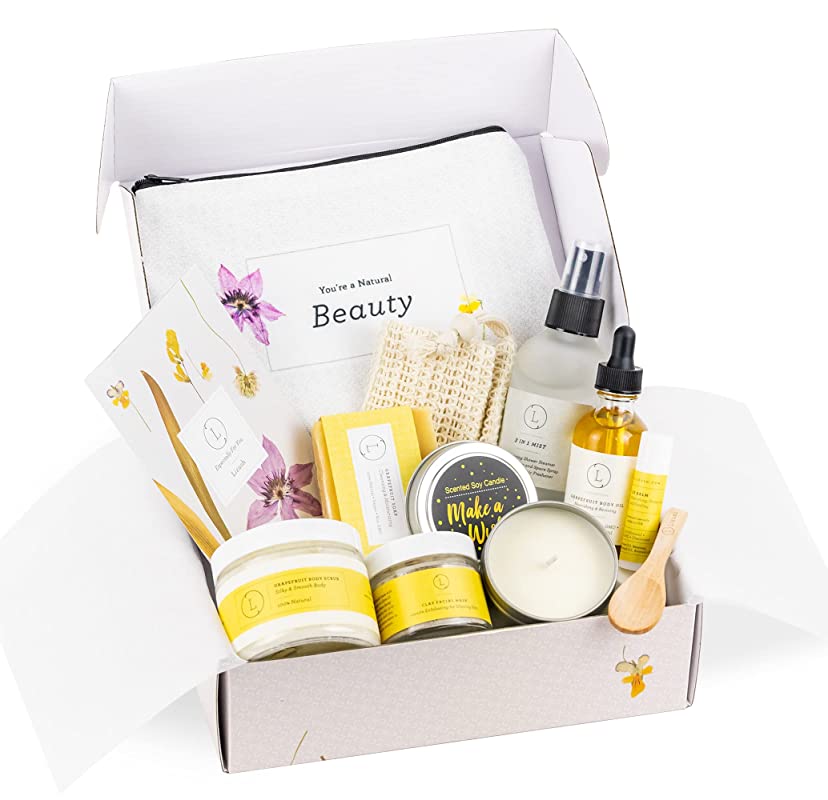 Hanukkah this year falls in mid to late December when the weather cools down and your skin starts drying out. Putting together a skincare package, or getting one already made, offers a sweet, intimate gift for anyone close to you. This Amazon Prime package includes a full-size citrus soap bar, citrus body scrub, grapefruit body oil, facial clay mask, shower steamer mist, natural lip balm, soy candle, cosmetic bag and soap saver all in a beautiful care box.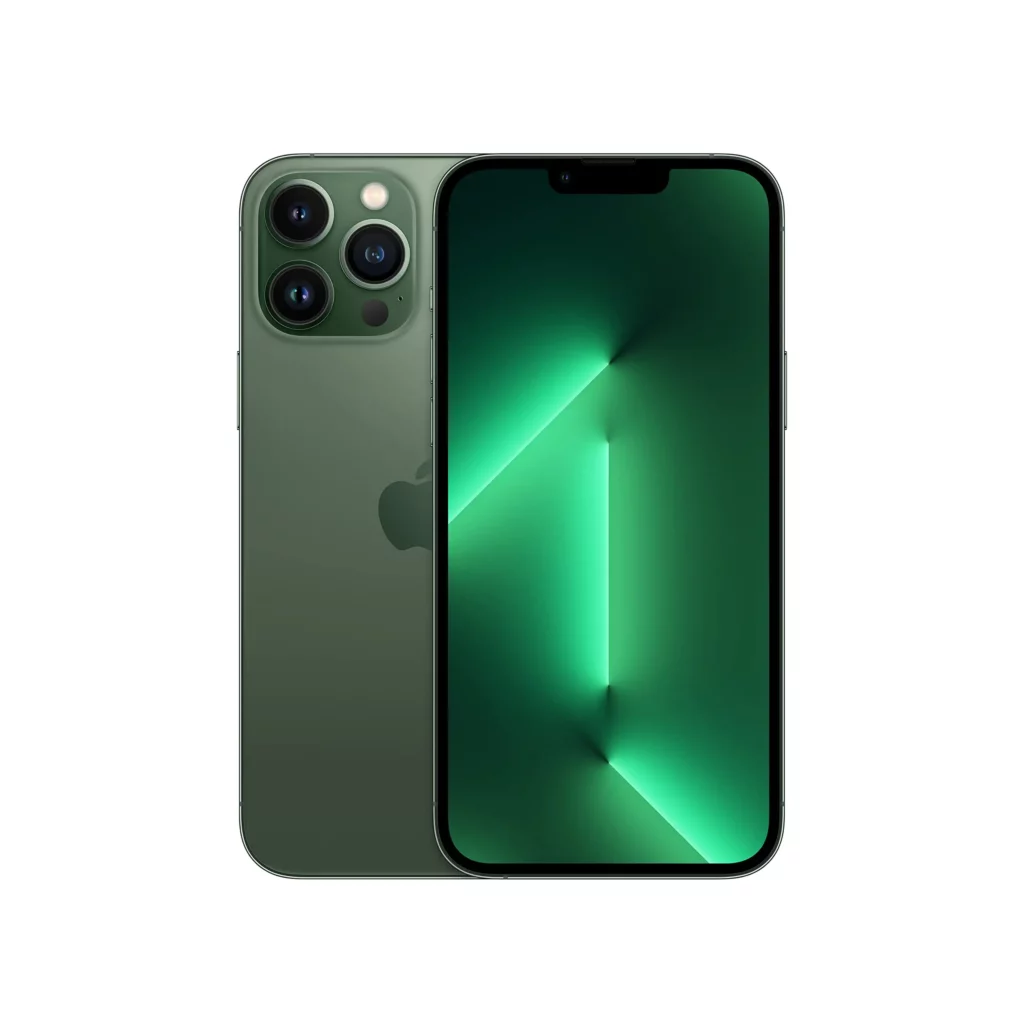 With new iPhones coming out constantly and old iPhones not standing the test of time, gift ideas come easily. Phones, a necessity in our culture, provide easy access to anything you need. From playing games to working on homework, smartphones can do it all. When University of Florida senior Rose Rogers was 10 or 11, before phones could do much more than text and call, she got a blue Pantech Pursuit flip phone as her first-ever cell phone.
"I thought it was the coolest thing in the world," Rogers said. "That night, I put in all my contacts, which were probably three people, two of them were my parents. I set up my own voice intro, and I remember that being really, really exciting for me."
Whether your Hanukkah gifts provide a 10-year-old with their first phone or a 20-year-old with an updated smartphone model, this useful and entertaining device can make someone's night. You also do not need to pay for it all at once. Instead, you can sign up for a plan and pay it in smaller portions. Just make sure you know your audience. Don't get an android user an iPhone or an iPhone user an android. Stick with smartphone loyalty.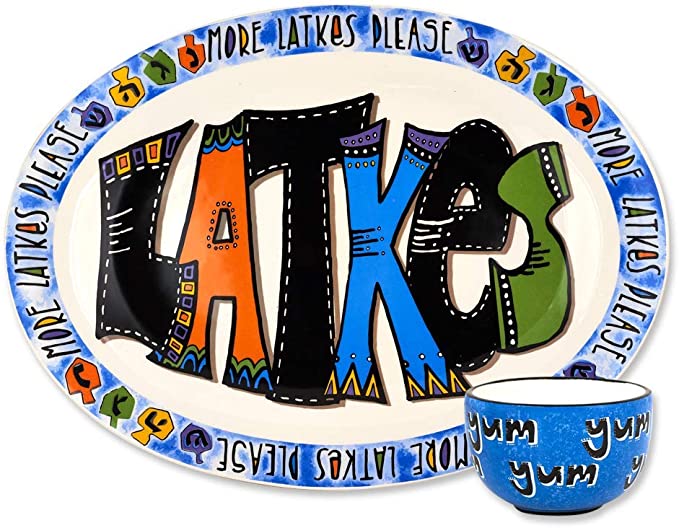 Half of the holiday consists of food. Not just any food, greasy food. My family has used the same latke recipe for generations, and we always serve them with our "latke" spatula. A matching platter perfectly sets up a tradition that can follow you for years. The Aviv Judaica Ceramic Hanukkah Platter on Amazon includes a colorful latke platter decorated with dreidels and a matching ceramic bowl for toppings. For the best way to eat them, you can fill this bowl with applesauce for the perfect dipping combination.
Gifts that Spark New Hobbies
Hanukkah marks the end of the U.S. calendar year. With the New Year comes some new resolutions that may include picking up new hobbies or trying new things. University of Florida junior Lisa Reichelson's favorite gifts include ones that spark new hobbies. From art supplies to sportswear, infinite gift ideas exist.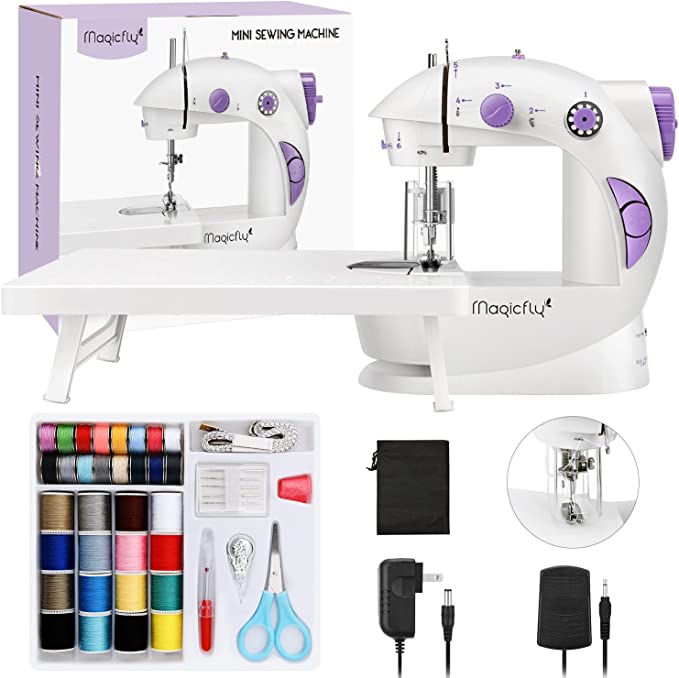 Sewing machines offer limitless ways to use them from making clothing, stuffed animals to storage bags. They also come in a variety of styles and colors, giving you the chance to personalize the gift. A few years ago, Reichelson got a sewing machine from her parents, and she had a friend come over to show her how to use it.
"I still use it to this day, and every time I do, I remember that night," Reichelson said.
Most craft stores sell sewing machines, but Amazon also offers quality ones. The Magicfly mini sewing machine has an affordable price for a small business and works best for beginners. It depicts a threading direction on the machine and meets any basic home sewing needs. It also has an extension table, built-in light, safety needle guard, sewing needles, a dual power operation, two-speed modes, an anti-slip rubber pad and a sewing accessory set.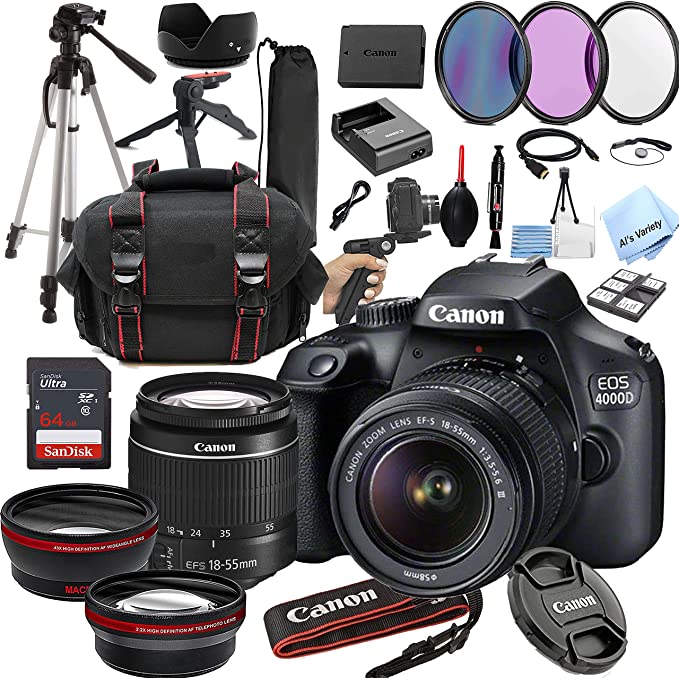 While smartphones offer nice camera quality, they pale in comparison to professional cameras. Whether someone shows interest in video blogging, YouTubing or photography, a camera provides a range of purposes, making it the optimal gift. Amazon offers camera sets with all the supplies necessary to start a new hobby. The Canon Rebel offers quality usage for beginners, and this set comes with a camera strap, battery pack and charger, lens cap and dust cap, memory card, a variety of light filters, wide angle and telephoto lens attachments, a tripod, HDMI cable, gadget bag and more.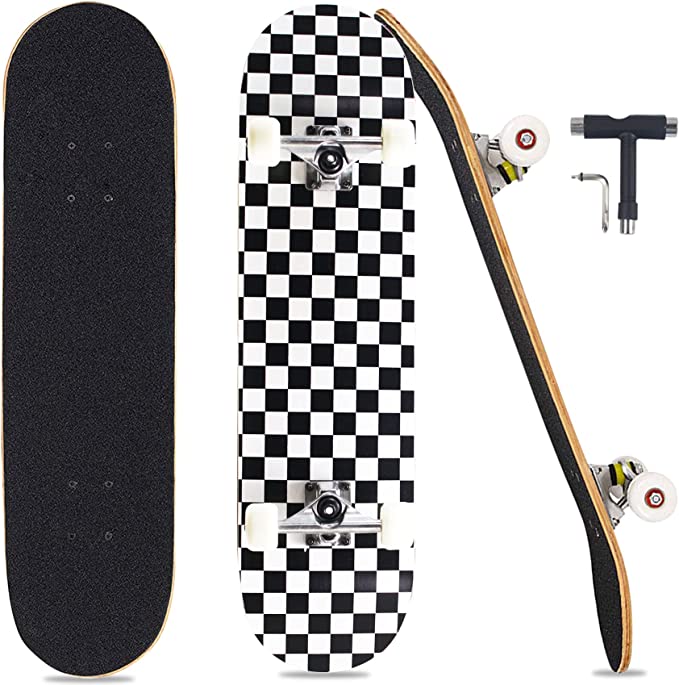 I gifted myself my first skateboard, one of my best purchases. When I was quarantined at the beginning of the COVID pandemic, I taught myself to ride it, and I consistently ride it as my main method of transportation to this day. They come in a range of designs, sizes and styles, so if you get someone a skateboard, have fun and make a whole day of it. Amazon has an array of options, but you can also go to a local skate shop to test them out. Just don't fall off it in the store.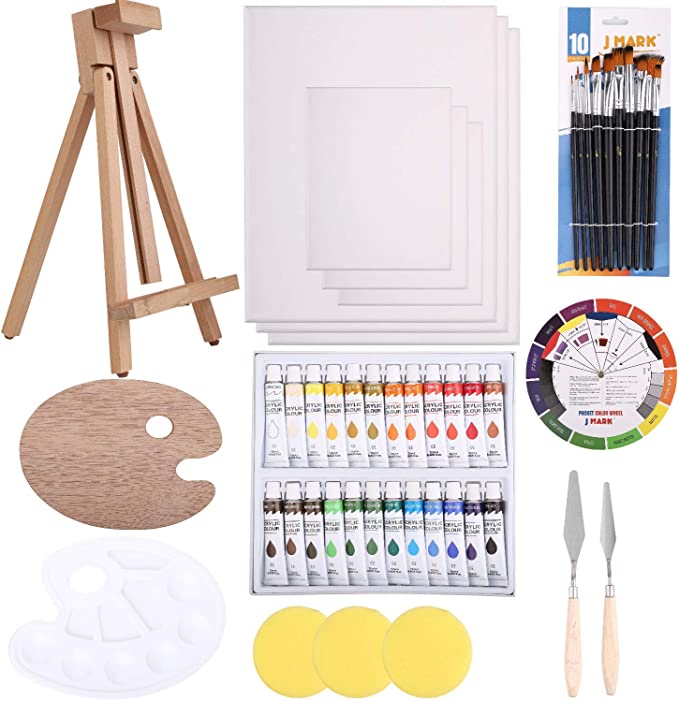 Anyone can paint. You just need the right tools. If you know someone with a creative spirit and tons of ideas, help them to develop their strengths by gifting them a painting set. Amazon Prime offers an adult painting kit with wooden easels, brushes, acrylic paints, sponges, canvases and more. Put on a Bob Ross tutorial, sit down with a friend, and let your imagination run wild.
Gifting someone a jigsaw puzzle leads to the unmatched excitement of a finished piece. When you complete the puzzle, you can even help them glue and frame the finished product to show it off for years to come. This beautiful Hanukkah puzzle comes in either a 500 or 1000-piece set, so make the choice carefully based on the skill level of the recipient. Then grab a glass of wine, a plate of latkes and gelt and get to work because this might take a while. In the meantime, put on a Hanukkah movie. Well, not many Hanukkah movies exist, so maybe pick one from the thousands of Christmas movies.