Do you have a Gaucho in your life? Getting a UCSB student a gift may seem pretty intimidating—after all, what does one who lives on the beach really need? Don't worry, we talked to actual Gauchos to ensure you give the best gifts this holiday season. Below is a compilation of 10 gifts Gauchos actually want.
Coming from actual Gauchos themselves, this list covers anything a UCSB student could dream up!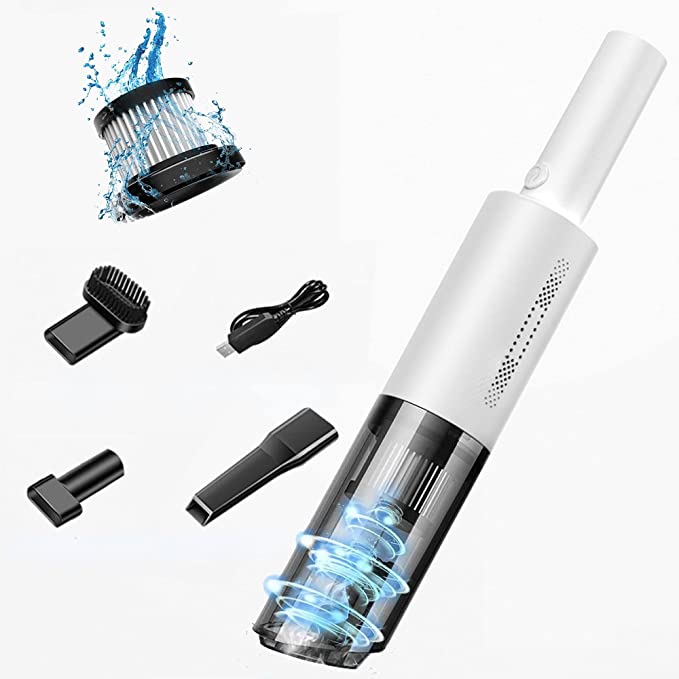 Dorms get dirty fast. Whether because of roommates who track mud in or lack of proper cleaning tools, the tiny room students spend the majority of their time in can quickly become uninhabitable. Add in UCSB's proximity to the beach and you get sand thrown in the mix. The solution? A mini vacuum! Small enough to fit in any dorm or Isla Vista apartment, a mini vacuum can save students' sanity and do a great deal to clean up a small space.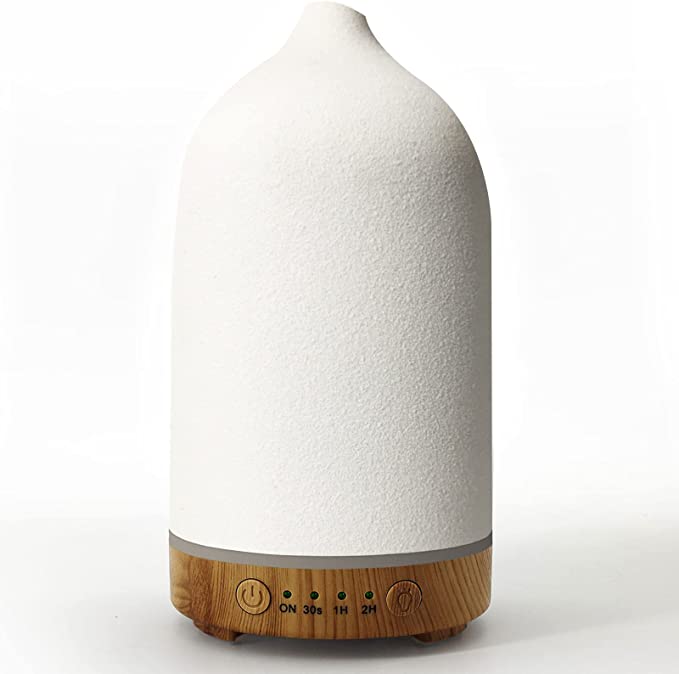 Stinky roommates? Stuffy dorm? Shifty ambiance? A diffuser solves all your problems! Living with others for the first time exposes students to a plethora of new experiences, dealing with unfamiliar smells constitutes a major factor.
"My freshman-year roommate used a perfume that always bothered me," UCSB second year Hannah Hodges said. "It permeated the entire room, it was almost suffocating. I couldn't deal with it. Then, I got a diffuser for Christmas and winter quarter was so much better."
Diffusers allow students to choose from a variety of different scents in the form of essential oils to customize what they want to smell at any given time. After adding a couple of drops of oil, the diffuser will freshen up the room for hours. A bottle of essential oil will also outlast any candle you buy at the store, so diffusers actually turn out cheaper in the long run. They also act as humidifiers, making it easier to breathe while making the room smell fresh. Lastly, many dorms don't allow students to light candles in their rooms, making diffusers a perfect replacement to make the room smell nice.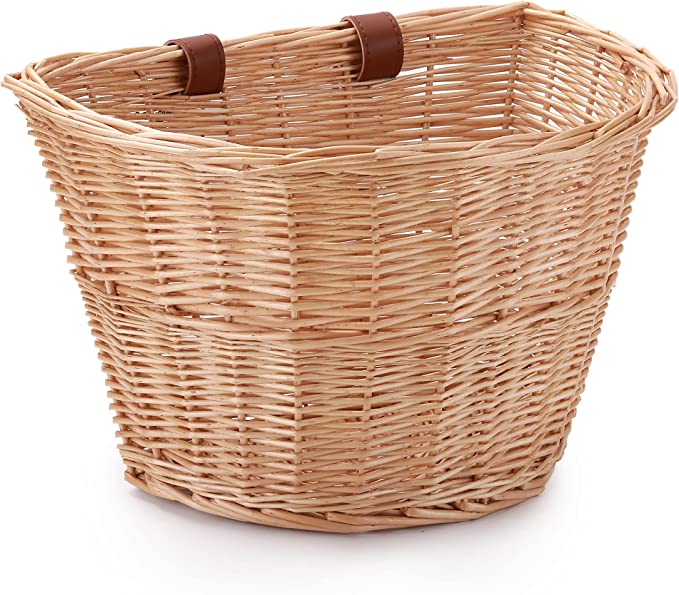 If you go to UCSB, you know all about our bike culture. From cruisers to mountain bikes, students ride on the bike paths to go to class, the dining hall or the library. Bike accessories make an awesome gift for students who rely so much on their bikes for transportation around campus. Baskets fulfill multiple purposes—they hold bike locks, school supplies and shopping bags, keeping riders' hands free. Not only do they serve a purpose, but they accessorize your ride too!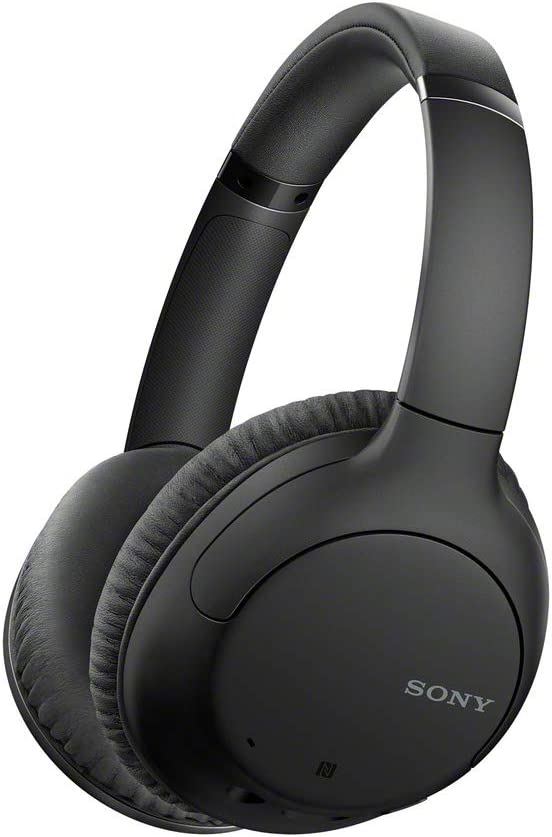 Whether biking to class, studying in the library or going out to a show on the weekend, Gauchos always seem plugged in and listening to music. For music lovers, a nice device to listen on can make a world of difference. Not only can wired earbuds get unwieldy and tangled, they don't have the best sound quality. Replacing wired earbuds with even the most rudimentary Bluetooth earbuds can alleviate the wire problems, making music much easier to listen to. However, nicer devices come with perks as well.
"I recently got a pair of AirPod Pros for my birthday and I'm in love," UCSB fourth year Nicole Hearfield said. "They're noise canceling, so I can really focus with them on, and the sound quality is so much better than my wired headphones!"
As Hearfield said, the noise canceling aspect of nicer headphones can really isolate the music they play. This can help when students study and want silence or in a cramped Isla Vista apartment. Like a bike basket, headphones not only serve as a functional gift, but can take your outfit up to the next level as well! Many college students don't have $100 to $400 to invest in a nice pair of headphones, which will serve them at least until the end of their time at UCSB. If you want to get the Gaucho in your life a nicer and pricier gift, headphones make the perfect gift!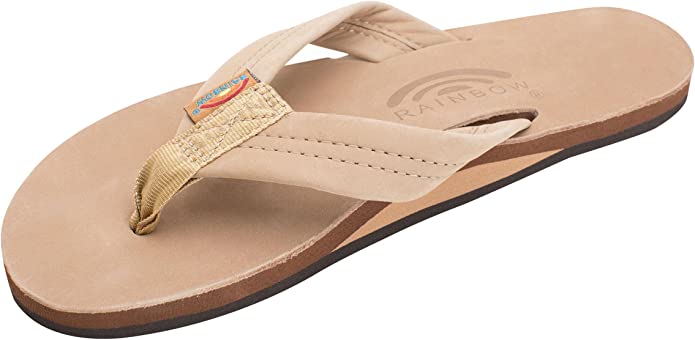 Proximity to the beach serves as one of UCSB's biggest draws. However, my friends have shocked me time and time again when they tell me that they didn't bring a pair of flip flops with them to college. Wearing sneakers to the beach sucks, unless you want to track sand throughout your room and have a generally uncomfortable time walking home from the beach. College students don't want to spend a ton of money on a nice pair of flip flops. Enter generous gift giver. Gifting a Gaucho some quality sandals can greatly improve their time at school.
UCSB students take every opportunity they get to enjoy the beautiful environment of their school. Whether you prefer flora or fauna, UCSB has something in store for you. The hard part comes with identifying what you find. Sometimes you just need to get up close and personal with whatever catches your eye. Binoculars check this box. They can help students truly appreciate the many amazing natural sights at UCSB.
"I got my girlfriend binoculars for her birthday this year, and she loved them," said UCSB second year Peter Genus. "She's really into birds, so the binoculars are helpful when she wants to go bird watching. I've gotten to use them too and they've shown me so many things about UCSB that I haven't noticed before!"
Binoculars can help students truly appreciate the many amazing natural sights at UCSB. If the Gaucho in your life loves nature, binoculars make the perfect gift. With so many things to see on our campus, Gauchos can find a new hobby or just become more familiar with their surroundings. Binoculars range in price from $20 to $300, so you can find a pair for beginners or spend a bit more if you've got an experienced user on your hands. You can't beat the gift of an awesome hobby!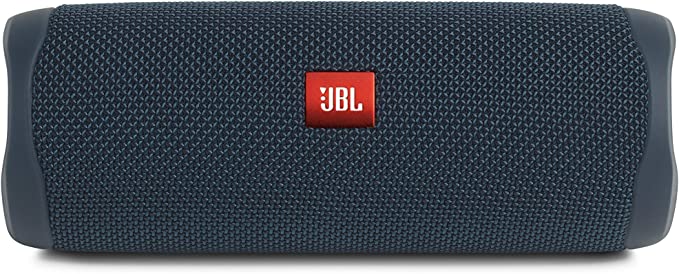 By now, you understand the musical inclination of UCSB students. Now that your Gaucho can listen to their own music in the best way possible, you can give them the ability to share their music with others. No one wants to listen to music off an iPhone speaker. To put it frankly, it sucks. Enter a waterproof Bluetooth speaker. Now your Gaucho can blast their music anywhere they go—whether a house party or a chill beach day!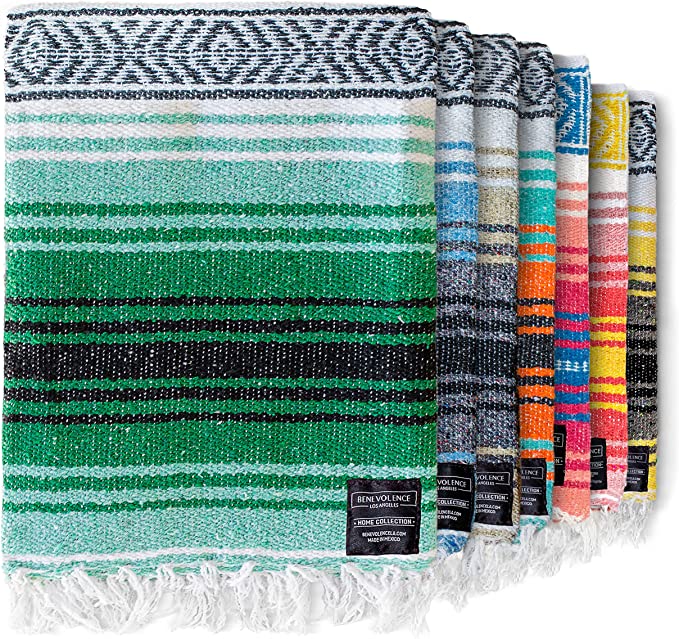 You've got your flip flops and your speaker, but you feel something amiss from your beach day preparations. It hits you: where will you sit? On the ground, getting a sandy butt? This is one of the biggest problems UCSB students face. Luckily for them, beach blankets exist. Another underrated classic, beach blankets ensure that beach sunset watching, stargazing and picnics can occur without the casualty of a soggy bottom. The ability to fold beach blankets makes them easy to store in a small space, making up for the inflexibility of beach chairs. Plus, the added bonus of customization makes beach blankets a fun and personal gift!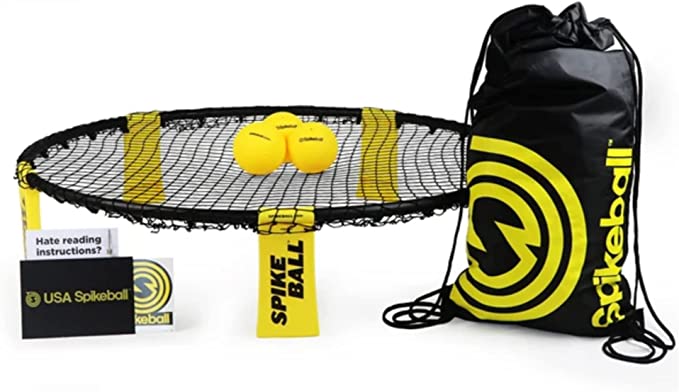 If you've gone to the beach recently, you've seen kids playing Spikeball. It may look a bit ridiculous from the offset, but playing the game really rounds out the beach experience. Usually people get a bit bored of tanning and try to play some sort of game, whether frisbee or catch or soccer. Spikeball serves as a fun alternative to these overdone games. Oftentimes, students play Spikeball on lawns around campus, setting up tournaments to determine a Spikeball champion.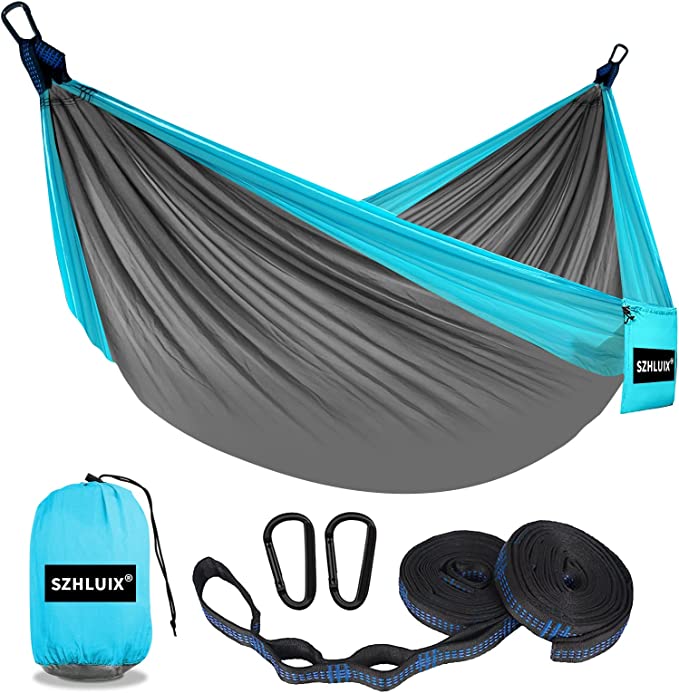 One of my favorite ways to spend an evening consists of hammocking with friends. With the mild climate and all around awesome views, UCSB's campus and surrounding Isla Vista host a number of great spots to hammock. Not only does hammocking prove super relaxing, it also serves as a way to decompress outside. Whether hanging and meditating alone or inviting friends and hosting a hammock party, most Gauchos benefit from the addition of a hammock in their lives. With so many fun buying options (different colors and sizes), you can customize the hammock you decide upon to your Gaucho's liking!