Are you sitting in the middle of a pile of dirty dishes, a month's worth of laundry and empty takeout containers everywhere? Don't you wish those crumbs in your bed would disappear and your bed could make itself? Well don't we all. We spend so much time running between classes, extra-curricular activities and frat parties actually learning how to clean falls below "get a root canal" on our to-do lists. Lucky for you, you'll find simple hacks to keep your living area in tip-top shape. It's either taking 20 minutes out of your day to tidy up, or sleeping with bugs…that doesn't sound like fun, right?
Check out 10 tips on how to clean to keep yourself from living amongst rats and roaches.
1. Make Your Bed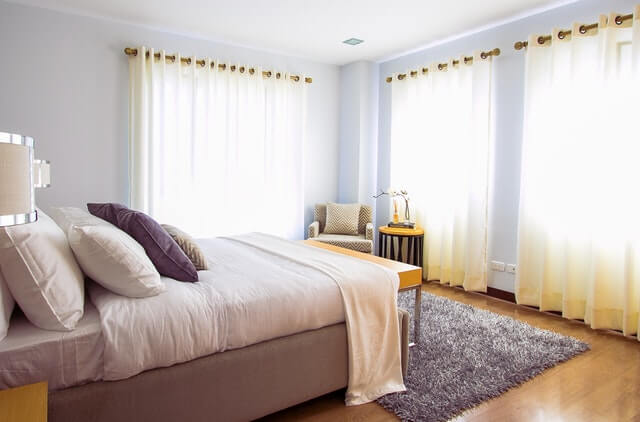 Making your bed as soon as you wake up really makes a difference in your day. By doing this once you wake up, you've already been productive, and it feels great. Many of us think that it's utterly pointless to make your bed since you'll crawl right back in after a long day of boring lectures and "fun" internship duties, but it brings the whole room together. A nicely made bed makes the other messes in your room seem miniscule. Your friends will be too mesmerized by your already made-bed to be concerned out by anything else in your room. Pro tip: This serves as a way to impress someone when showing them your bedroom.
2. Tidy Up Your Bedroom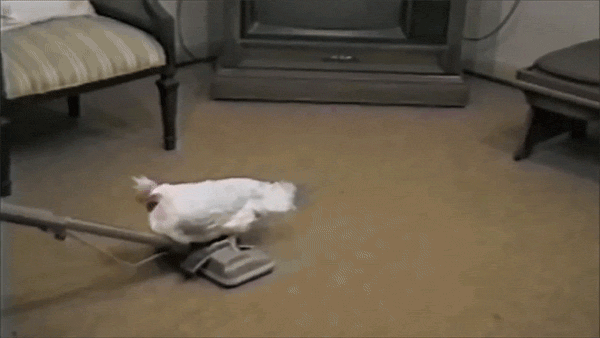 Sundays are made for lying around in sweats, binge watching The Office or Parks and Rec on Netflix, laundry and yes, cleaning. It serves as a great way to start off a hectic week. First, vacuum. When living in a college dorm/house or apartment, a vacuum will be your best friend. Then, use a duster to clean off any dust bunnies around. Lysol wipe down your desk, furniture any shelves, etc. Lastly, spray some air freshener, light a candle and voila. Now your room looks brand new, smells great and you'll be prepared to have a great week.
3. Clean Up After Yourself, You Slob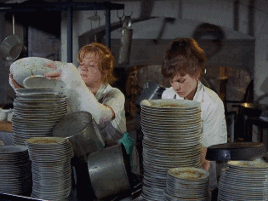 Time and time again, we walk to our kitchen sink and find it overflowing with forks, knives, dishes and cups that are crusted over with bits of dried food. Yuck. Nine times out of 10 we walk away from the dirty sink saying, "I'll do it later." Oh, you liar. You know you'll avoid doing dishes for as long as possible. The best way to keep your kitchen area intact? After making that yummy PB&J, wash your utensils and plate; clean up your mess right after you make it. It will make things a lot easier for you and your roommates. You never know—you could even start a cleaning trend. Just imagine what it'll be like if everyone pitches in to help clean, Cinderella style. Minus the singing mice, of course. But if you really are super lazy, and don't have "time" for cleaning your dishes, use paper ones. But please, do not forget to take out the trash.
4. Wipe Down Surfaces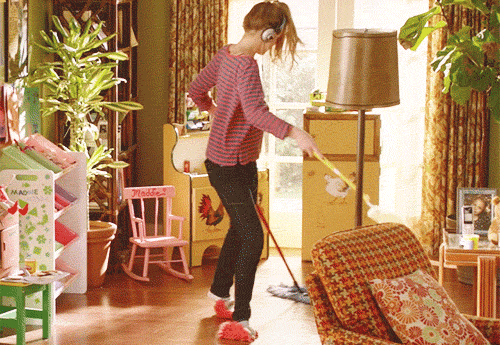 The dreaded college bathroom. We all know about it. Typically, the first place we go to when we wake up is the bathroom. Things happen; toothpaste falls off the brush and is suddenly smeared on the inside of the sink, pee may get on the seat or mirrors get foggy and dusty. The best way to prevent these messes would be with the help of Lysol wipes, or just anything antibacterial. Now you can say you have one of the cleanest bathrooms—what a rarity.
5. Set Aside a Day for Laundry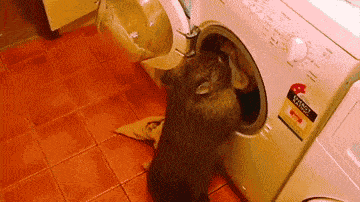 Sunday rolls around, and your laundry basket is over-flowing with dirty clothes. Or maybe you're searching for your favorite fall sweater that makes your eyes pop on your date with that man-candy in your English class, and realize it currently sits under a pile of smelly socks. Don't you wish you could express ship it to your mom? Unfortunately, one of the many responsibilities of being a college student includes doing your own laundry. The disrespect! But laundry day can actually be quite fun if you make it. Turn it into something to look forward to, and it'll go by faster. Set up a time with some of your friends, bring snacks, play your favorite songs and knock out your load of laundry.
6. Make a Cleaning Schedule
When living at college, rare occasions happen when you are, if ever, alone. Personally, I live in an off-campus house with eight other girls—you can imagine it can get quite crazy. One of the ways that we keep the peace is with the help of a cleaning schedule. Depending on how many people you live with, you can evenly divide the days. Two of you can clean the kitchen, where another pair can focus on the common area. Keeping true to this schedule will allow you to have a clean atmosphere at all times, and avoid any passive-aggressive notes.
7. Don't be a Hoarder
Being a "hoarder" or collecting too many of everything can cause excess clutter. The rule is simple: Don't be a pack rat. You seriously do not need six Keurigs, a panini press, five extra duvets and that random bowling ball. Go through your things, whether it is clothes, shoes, accessories or books, and get rid of what you do not need. If you haven't used it in over six months, it's got to go. If you stare at it with a raised eyebrow, you don't need it. I promise getting rid of all of the extra stuff that is just taking up space, will make you feel a lot better and give you much more room to take advantage use.
Keeping all of your things organized in your room, college dorm or apartment will aid in overall cleanliness. Just imagine how awesome it'll feel to not find your phone charger in the fridge. Trying to find your favorite shirt or your math textbook can take hours instead of seconds if you can't find where you put it. Actually put things where they belong and keep track of where your stuff is. Plus, organizational skills are key to a successful future as an #adult.
Bringing a little green to your room/ house can really brighten up the area. Whether you prefer flowers or a small cactus, it will bring positive vibes and keep the area looking fresh. Put a bouquet of flowers on the kitchen table, or on your desk in your room. That'll help make your college dorm/ house feel and appear homier.
10. When in Doubt, Spray it Out
No one wants to walk into a college dorm that smells bad. To avoid this, invest in Febreeze, Lysol spray, air fresheners or candles. Having a good smelling dorm will impress guests when theywalk into your living area. They may even ask, "what smells so good?" Hey, they don't need to know you don't exactly have pumpkin spice anything baking in the oven.
Add this cute dorm decor as a reward to yourself for learning how to clean.