A long day of classes leaves me wanting nothing more than a hot shower and an American Idol-style singing session. I do all my best singing in the shower—just ask my roommate. Don't be afraid to belt out those tunes for your whole floor to hear. Let the world know you're a star. And if you're in the mood for good vibes only, these songs to belt out will definitely get the serotonin flowin' all while your conditioner is setting.
Keep reading for 21 songs to belt out when you need a good jam session.
1. "Schoolin' Life" by Beyoncé
So you don't have as much soul as Beyoncé does. Don't let that stop you from schoolin' it.
2. "Shower" by Becky G
If this song didn't make our shower playlist, then is it really a shower playlist?
3. "Feeling Good" by Michael Bublé
If you are the type of person who takes morning showers, bellow Buble's lyrics and you're bound to have a confident day ahead of you.
4. "Love Me Like You Do" by Ellie Goulding
Don't worry about hitting the high notes in this one… the running water will mask your amateur singing skills. Own it, rock it.
5. "I Don't Mind" by Usher
Sing like Usher but don't try to dance in the shower, or you'll end up wiping out.
6. "U Can't Touch This" by MC Hammer
Classic. Need I say more? Your shining shower solo will probably have your roommates concerned for your mental health.
7. "Everybody" by Backstreet Boys
A major throwback calls for some major enthusiasm. Backstreet Boys were the jam back in the day, why not bring 'em back on your Thursday showers? #tbt.
8. "Ignition Remix" by R. Kelly
https://www.youtube.com/watch?v=y6y_4_b6RS8
"Can I get a toot toot, can I get a beep beep, runnin' her hands through my 'fro." Okay, so this is a song to throw in some dance moves. Jiggy along to these lyrics, and now you've got a shower show.
9. "Wannabe" by Spice Girls
It's impossible not to get in the groove of this and start using your shampoo bottle as a mic.
10. "Trap Queen" by Fetty Wap
This song gets stuck in my head way too easily. I find myself jumping into the shower already singing it.
11. "Nobody Love" by Tori Kelly
The chorus is so catchy; I go to this one when I'm in a super good mood.
12. "Shut Up and Let Me Go" by The Tings Tings
After an especially long day, I don't want anyone talking to me. Shut up and let me go, forreal.
13. "Gold Digger" by Kanye West ft. Jamie Foxx
Ah, no playlist is complete without a little Kanye. Am I right or am I right?
14. "Promiscuous" by Nelly Furtado ft. Timbaland
Nelly and Timbaland will have you shaking your hips even after your shower is over.
15. "Love is Blindness" by Jack White
Jack White really gets some volume in this song, so you can too. Scream it—don't sing.
16. "If I Ain't Got You" by Alicia Keys
Careful not to crack a mirror trying to hit the high notes with this one.
17. "Suavemente" by Elvis Crespo
Salsa and sing (or mumble some made-up Spanish words) to the tune of this one and you'll get your cardio in before your shower is even over.
18. "Fergalicious" by Fergie
Any song that has you spell out words are totally shower sing-able, D-E-L-I-C-I-O-U-S.
19. "Bad Girls" by M.I.A.
Live fast, die young, sing till you can't no more.
20. "Vivir Mi Vida" by Marc Anthony
Another Spanish single, the song translates to "to live my life." It's a cheery tune can always turn around a sour mood.
21. "Roses" by Outkast
Land this verse and you're golden: "I hope she's speeding on the way to the club, trying to hurry up to get to some baller or singer or somebody like that and try to put on her makeup in the mirror and crash, crash, crash into a ditch!"
10 Songs to Sing in the Shower When No One Will Listen to Your Demos
Written by Andrew Checchia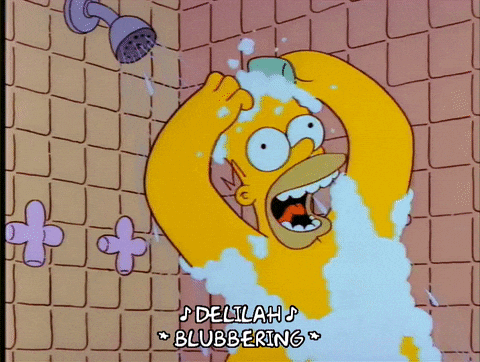 While the dreams of "American Idol" and "The Voice" hopefuls wilt away with cable TV's continued downward spiral, college students still belt their hearts out in communal showers across the country. You might not sing during your daily cleanse for a chance at fame, but you should still perform the best songs for the occasion. Check out our list of iconic songs and deep cuts to add to your rotation of songs that will piss off your roommates. Maybe these will do it just a little bit less.
22. "Self Control" by Frank Ocean
Gen Z's emotional state generally oscillates between internet-radical outrage, depressive apathy and overwhelming emotional devastation. So when you want to get in that last mood, listen to this song. Aside from Frank Ocean's position as a culturally ubiquitous artist, "Self Control" stands as one of the best examples of songwriting from the past decade. The beautiful guitars, the choral build and the lyrics about lost love coalesce into the perfect way to start or end your routine on one of those days. Try not to get choked up in the process.
23. "Mr. Brightside" by The Killers
The white boy national anthem may soundtrack indie kid memes and conjure up memories of terrifying scenes at college parties, but in the shower, everyone can get down with the Killers' electrifying hook and iconic lyrics. You don't need the opening guitar riff or drum backing to pour your emotions into "coming out of my cage and I've been doing just fine." I can't vouch for the side effects of scream-singing in a communal bathroom, but you may just make some interesting new friends.
24. "Freaky Girl" (feat. Lil Kim) by Nicki Minaj
For Barbz—Nicki Minaj's dedicated stan community—across the world, quoting some early morning bars from the Queen makes any day better. In this early 2010 deep cut, Nicki wields her trademark lyricism and catchy hooks on top of Gucci Mane's iconic "Freaky Gurl" instrumental, taking a page from fellow Young Money rapper Lil Wayne's mixtape playbook. "Wake up, cook three overeasy eggs and sausage served with oat milk for breakfast, go to church, go to our local farmers market, and get home for a nice shower while dissociating to 'Freaky Girl' by Nicki Minaj," Texas A&M sophomore Shane Pesek said. Nothing says 'Zoomer emotions' like an apathetic listen to Nicki taking on a classic beat.
25. "It Wasn't Me" (feat. Rik Rok) by Shaggy
You don't need to say much more than "Picture this, we were both butt naked / Bangin' on the bathroom floor." This iconic 2000's throwback can make your shower experience as exuberant and promiscuous as you'll let it. While you might struggle with Shaggy's Patois verses (and should probably avoid offensive attempts), you can slip right into Rik Rok's perfectly smooth hook and maybe remind yourself to stay faithful in the process.
26. "On My Own" (from Les Misérables) by Samantha Banks
However terrifying the threat of a theater kid wanting to talk to you about musicals may appear, sometimes musicals urge you to truly belt during that afternoon shower. Without the judgment of others, you can really get into those little vocal inflections and bombastic bridges. Plenty of tunes fit the bill, but this classic song from Les Misérables does it best. "It's extremely dramatic. I can add extra dramatic effect in the shower," UCLA sophomore Shay Embler said. I wouldn't recommend this one to students with rocky roommate relationships, but for those that find the confidence, go for those high notes!
27. "Life's a Bitch" (feat. AZ & Olu Dara) by Nas
"Life's a bitch and then you die"—a solemn reminder of mortality will kick start your day like nothing else, and few artists do it better than Nas and AZ. AZ's infectious first verse would keep you entertained working out the rhyme schemes and flow patterns all on its own, but the iconic hook and Nas' equally dexterous second verse will keep shower rappers engaged and stumbling through missed lines for weeks before nailing that perfect rendition. Next time you start steaming up your apartment mirrors just try to squeeze "Keepin' this Schweppervescent street ghetto essence inside us / 'Cause it provides us with the proper insight to guide us" into two clear bars.
28. "The Breach" by clipping.
So you mastered "Life's a Bitch" and need a new challenge for your morning raps? Well, nothing can stop you from going straight to one of the most absurdly difficult lyrical exercises ever put on record. Take a stab at "The Breach" from the Daveed Diggs led experimental rap group clipping. The cut from the group's 2016 sci-fi epic "Splendor & Misery" can prove itself a full-fledged challenge to undertake. "It works perfectly in the shower. With no beat and cool atmosphere you can get into trying the crazy rap skill," Southwestern University sophomore Joseph Eaton said. So if you want a mental exercise while cleaning yourself off, try out this deep cut next time.
29. "Right Round" (feat. Ke$ha) by Flo Rida
Sometimes a good song only really needs a good hook. Flo Rida and Ke$ha seemed to have agreed when they interpolated Dead or Alive's 1985 hit "You Spin Me Round (Like a Record)." They managed to take an already instantly memorable melody and whittle it down to an even catchier exercise in sugary sweet pop: a perfect distillation to sing behind that shower curtain. No one knows the verses, but why would you? With a chorus that good, you can sing it round and round for hours—just try not to waste too much water.
30. "Cash Shit" (feat. DaBaby) by Megan Thee Stallion
"Hot Girl Summer" conquered the world for a reason: Megan's unique lyrical style never fails to make you feel like a bad bitch. The Houston Hottie's memorable lines like "he say he hungry this pussy the kitchen" will burrow into your head all day—so either let them sink in for your walk across campus, or risk getting too hyped-up to fall asleep at night. And take care with the sexually explicit DaBaby verse should you get that far. Your roommates might call you out on that one.
31. "S&M" by Rihanna
For more great hooks that get your blood pumping, almost any Rihanna song does the trick. But "S&M"'s sexually charged chorus and silky smooth verses combine to produce the perfect shower track to motivate you early in the morning. You probably remember and can sing literally every part of this song with confidence, down to the "na na na come on" that starts it off. So go ahead and relive some middle school memories of pop radio with this continually incredible throwback!
*Updated on July 30, 2020 by Andrew Checchia to include songs 22-31.

9 More Songs to Belt Out in the Shower
Written by Danielle Tabatneck
Something about the shower really brings out the performer in all of us, despite your musical talents. Nothing compares to a good karaoke shower session. Have you ever thought to yourself, what song should I listen to next? Well, we got you covered. Here we have a compiled list of the best songs that you should definitely be listening to in the shower.
We hope that you make use of this list and bring out the "American Idol" star in you.
32. Buy U a Drank by T-Pain
The iconic "Buy U a Drank" makes everyone break out in song. The early 2000s tune gets anyone in a great mood and dancing along.
"'Buy U a Drank' absolutely never gets old, no matter how much time goes by, I refuse to skip this song," Millersville University junior Gabriela Karch said.
We would definitely recommend adding this T-Pain song to your go-to shower playlist. You won't be able to stop yourself from using your shampoo bottle as a microphone!
33. It's Gotta Be You by Isaiah Firebrace
Every time you listen to this song, you will be in your feels. What better encouragement to sing along than a heart-felt, powerful song? "It's Gotta Be You" pulls at your heart strings, especially when Firebrace sings "I don't want to fight it / It's gotta be you." Firebrace tells the story of missing his significant other after their breakup, as she cannot be replaced. "It's Gotta Be You" desires a designated spot within your shower playlist, as nothing compares to the passion behind this love story.
34. The Middle by Zedd, Maren Morris, & Grey
A classic sing-along… it can be difficult to resist "The Middle." The song tells the story of being in a fight with your significant other, asking for them to meet you halfway. The upbeat rhythm of the song and hopeful energy makes it so appealing to listeners. In the shower, you can sing on the top of your lungs "I can't just let you go," along with the passionate music. We can guarantee that anyone who can hear your music in the bathroom will likely join along and duet.
35. Party in the U.S.A. by Miley Cyrus
Hands down, no one can resist "Party in the U.S.A." by Miley Cyrus. This upbeat song will get anyone in a good mood, as the song and music video blew up when it was first released. Therefore, just about everyone knows and remembers the words, making it the perfect song to listen to in the shower.
"I love listening to older hits when I'm in the shower, like 'Party in the U.S.A.' or anything like that. It takes me back to the last time I heard it," University of Delaware junior Sarah Iannuzzi said.
The perfect shower playlist needs to consist of music that you can connect to, with "Party in the U.S.A." being an automatic go-to!
36. High Hopes by Panic! At the Disco
Every part of the song "High Hopes" really gets your blood pumping. The lyrics remind listeners to never give up. "Had to have high hopes for a living / Shooting for the stars when I couldn't make a killing"! Now, how could you not be encouraged by these lyrics? Panic! At the Disco really connects with their listeners. So next time you go to turn on your shower music, make sure to add "High Hopes" to the queue.
37. Dynamite by Taio Cruz
Despite the COVID-19 pandemic keeping you inside, you can listen to music that reminds you of going out. The song "Dynamite" by Taio Cruz has the power to liven up any room. It also reminds people of being at a party or club and dancing with your friends.
"Nothing compares to going out with friends and listening to good music that everyone knows and can sing along to, "Dynamite" is one of those songs," UMass Amherst junior Jacob Berman said.
"Dynamite" can be known as an extremely popular and catchy song, making it a great song your shower karaoke session.
38. Last Friday Night (T.G.I.F.) by Katy Perry
Everyone has a wild memory of an unforgettable night. "Last Friday Night" by Katy Perry describes an insane Friday night that definitely took first place in the list of wild nights. The song reminds listeners of going out, feeling free, and having the time of your life. How can you not sing along? Being one of Katy Perry's most iconic songs, "Last Friday Night" truly deserves a spot on your shower playlist.
39. Shut Up and Dance by Walk the Moon
Singing in the shower allows you to escape the world for a little while. Take advantage of it and jam out! We recommend listening to "Shut Up and Dance" by Walk the Moon, as we can guarantee that it will boost your mood. It can be extremely difficult to listen to this song and not instantly begin dancing and singing along. Being in the shower, you will be taken back to good memories and maybe even the first or last time you listened to the song.
"When I need a mood-booster, 'Shut Up and Dance' always does the trick," Ramapo College junior Victoria Rak said.
What better reason to add the song to your shower playlist than instant happiness?
40. Kings & Queens by Ava Max
This song can be described in one word: powerful. If you want to feel like a badass belting every word to the song, "Kings & Queens" would be your answer. The song describes women empowerment, and how women do not need a man for rescuing. What better way to express this topic than singing? Or better yet… in the shower! Since we all know that shower-singing can be the best kind of singing.
*Updated on January 4, 2021 by Danielle Tabatneck to include songs 32-40
9 More Songs to Jam Out to in the Shower
Written by Jake Tammara
41. September by Earth, Wind & Fire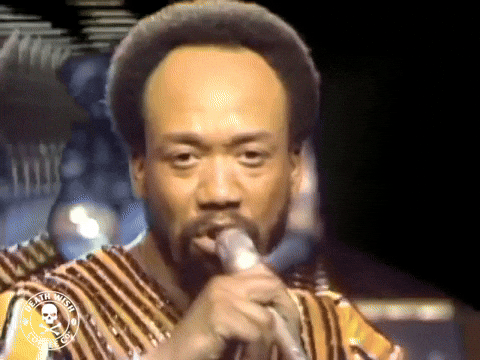 A song with one of the most memorable choruses reminds us of the 21st night of September. But jamming out to this classic while cleansing yourself? That's a little risky. If anyone else in your house hears it playing, they're sure to end up outside the bathroom dancing right along.
42. Positions by Ariana Grande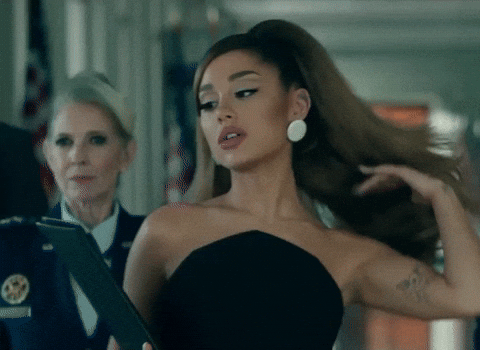 One of the chart toppers at the moment, Ariana's back at it again with her new song Positions. From the album of the same name, this hit contains everything that a good song should.
"I'm in love with Ariana. How does she keep dropping hit after hit after hit? Positions is my favorite album of hers by far—I love every song. But obviously the two best are Positions and 34+35," Ryder University sophomore Carly Wilkins said.
Who knows, Positions may even go on to gain more success than her last album, which had the smash records thank you, next and 7 rings.
43. Bohemian Rhapsody by Queen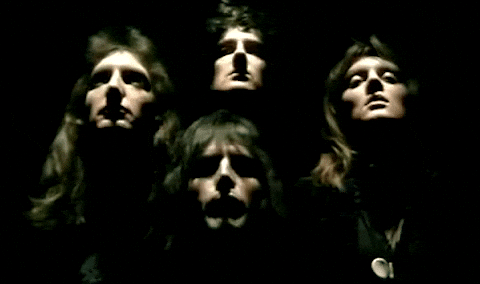 Is this the real life? Is this just fantasy? You guys know the rest. This medley of genres throws listeners in a different direction with every verse. By the time the song ends, anyone listening to this song understands the story that it intended to tell.
"What else is there to say? It's one of the greatest songs ever made by one of the greatest bands to ever exist. Yea, to be honest, I might have caught myself singing it while shampooing a couple of times," Arcadia University alumnus Marcus Harold said.
Don't go too crazy singing this when showering— you don't want to slip while rocking your air guitar to one of your favorite songs.
44. Mr. Fear by SIAMES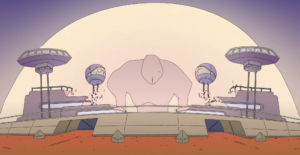 Mr. Fear's techno club vibes will surely get you in the mood to dance for as long as possible. In fact, rumor is that this song inspired countless dance moves. The only issue with the song would be that it leaves you wanting more when it comes to an end. It's a good thing that we have the repeat function so you can play it over and over again.
45. La Donna E Mobile by Luciano Pavarotti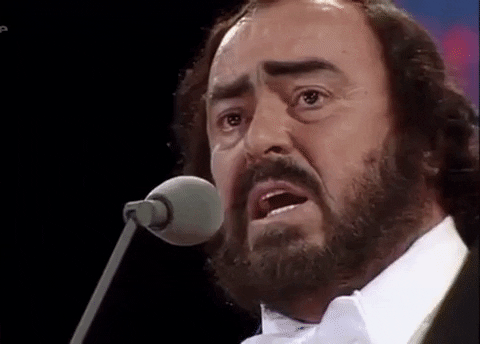 This song stands out as an outlier on this list as the only opera song, but hey, don't doubt it until you try it right? La Donna E Mobile hails from the opera Rigoletto and became one of the most famous opera songs to ever be performed. Pavarotti's voice tears into your ears and soul so hard that you will not be able to resist trying to match it.
46. Sanguine Paradise by Lil Uzi Vert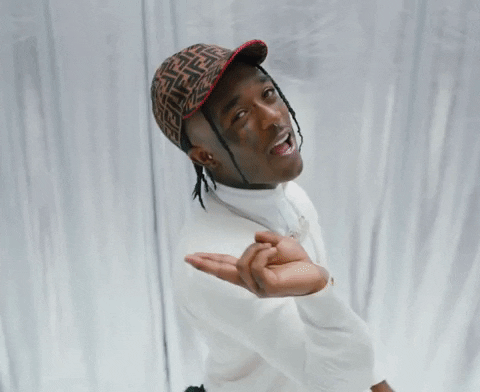 One of Lil Uzi Vert's singles, Sanguine Paradise, will pump anyone in the necessary mood up and get them excited for their shower. Sanguine Paradise could be considered more of a song to sing along to rather than to A cappella, but it remains a good song for the shower nonetheless.
"'We be throwing money in a spiral!' This song has so many amazing quotes. 'In reality, I'm 5'4″, stand on my money, now I'm 6'6″' is for sure my favorite line. I listened to this song multiple times every single day a few summers ago," Shippensburg junior Javon Hilton said.
While Lil Uzi recently dropped a few albums, Sanguine Paradise stands out as one of his better releases.
47. Sweet Caroline by Neil Diamond
A guaranteed song to be played at almost any family event, Sweet Caroline remains one of the only songs to get everyone involved together at the same time. When we hear Neil singing the chorus, we all know that everyone in the room is preparing for the "Bum, Bum Bum!" Good times will never seem as good when belting this song in the shower.
48. Can't Stop by Red Hot Chili Peppers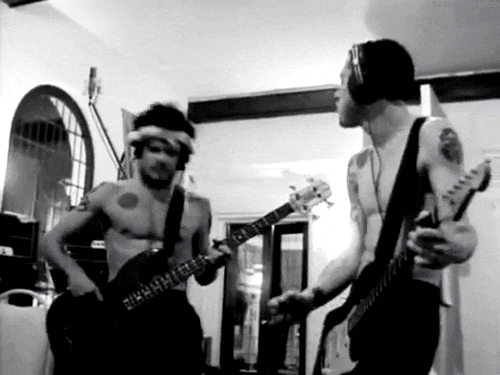 Right when that opening riff comes in you know the shower is going to be good. Can't Stop stands out as one of the most exhilarating and exciting songs from the Red-Hot Chili Peppers.
"Any time I'm feeling down or in a depressed mood, I take a shower and play this song. There's something about the combination of the two that gets my energy flowing again. I accidently fell one time and hurt myself, I couldn't resist jumping up and down to the beat," Florida State University sophomore Felix Nunes said.
Anyone who is not left jamming on their air bass slapping it like Flea needs to listen to the song over and over until this becomes the case.
49. Blinding Lights by The Weeknd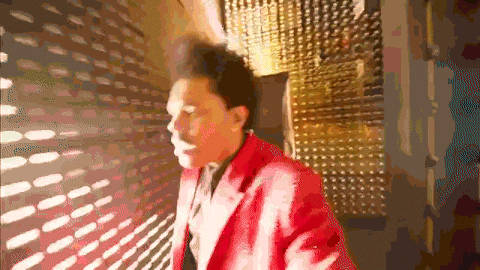 From the Superbowl to Tik-Tok dance trends, The Weeknd holds the title for one of the most popular artists in the world right now. Blinding Lights plays on listeners' nostalgia, sounding like it came straight out of the 1970s… even though The Weeknd was born 20 years later.
"I really like the song Blinding Lights. I first heard it from that Tik-Tok dance and then went on to listen to the whole thing on Spotify. I had no idea The Weeknd was as big as he was right now until his Superbowl performance. I thought he really killed it," Philadelphia Community College Sophomore Jorge Cardoso said.
Be careful that you don't get too into it while trying to doing the trending dance in the shower.
Here's nine bonus songs that are sure to get you hyped up for the day or even for bedtime.
Nothing screams a long day of classes like you screaming the hottest hits in the shower! Showers are the perfect time to host your very own audition for the Voice, serenade your roommates or attempt hitting notes you never hit before. Want some good vibes? Let's see what you got!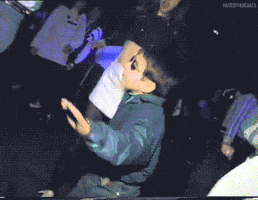 50. EVERYTIME WE TOUCH BY CASCADA
This timeless classic is heard all over campus – the bars, pre-games at apartments and now from the comfort of your very own shower!
"'Everytime We Touch' is a timeless yet nostalgic banger that either slingshots you to the past or transports you to the future. Who doesn't love a little shower time travel?" University of Maryland senior Regan Kerr said.
51. SHAKE IT BY METRO STATION
Trying to re-live your "it's not a phase mom" years? This is the song for you! It's upbeat, high-energy and everything you want and need for a shower dance party. This song will truly transport you through time back to the simpler days when this song took over the world by storm.
52. WHAT YOU KNOW BY TWO DOOR CINEMA CLUB
An all-time favorite of my own, "What you Know" is filled with serotonin-infused instrumentals that will send your ears on a journey.
"'What You Know' gives me energy and makes me want to smile and sing along when I hear it." University of Maryland senior Greg Bristol said.
53. "GOOD 4 U" BY OLIVIA RODRIGO
Relationship troubles? Not according to Olivia Rodrigo's rules! Her self-love and "F-off" attitude is expressed in this perfect anti-love song. Get out all your pent-up anger with this incredible tribute to being single.
54. DOWN BY JAY SEAN
Don't think, just dance. "Turn this place into your private getaway," as Jay Sean would say. Let loose in the shower and just be in the moment "…even if the sky is falling down".
"'Down' is a classic pregame-shower-beer song to get ready to go out with," University of Maryland senior Sean Brown said.
55. LET ME LOVE YOU BY NE-YO
Confess your undying love for NE-YO, or person of choice. Or, since your alone in the shower anyway, express some self-love! This dynamic song from the 2000s will bring you along for the ride on an emotional roller-coaster.
56. PEPAS BY FARRUKO
Yes, I took Spanish in high school and yes, I still don't understand a word they're saying, but you don't have to. Farruko just doesn't miss with his infectious beats and will get you hyped up regardless. "Pepas" is an instant guarantee to get you fired up for a long night out with friends and frat boys. Language barriers can't stop you from getting litty!
57. LOVE ON TOP BY BEYONCÉ
Trying to test your range and pitch? Look no further! Beyoncé will push your vocal cords to the limit while you test the patience of your roommates studying in the room next door.
"With Love on Top, I feel like I actually have a vocal range in the shower, and trust me, I like to showcase it to whoever's listening." University of Maryland senior Carlie Butz said.
58. CRUSH BY DAVID ARCHULETA
Here's your chance to experience what it's truly like to audition for American Idol! David Archuleta auditioned in 2008 and unfortunately lost to David Cooke, but that didn't stop him from going forward and releasing bangers.
Check out this next 10 song setlist!
Written by Jonathan Hunter Blasberg
Long day of homework and exams? Stressed about the paper due tomorrow? If you need to sing out some of that pent-up college stress, then the shower is the perfect place to do it.
So embrace your inner pop star and check out these ten songs that are perfect for a lively shower performance.
59. I Miss You by blink-182
When creating this list, "I Miss You" was the first song to instantly pop up in my head. Just listen to what these students had to say about it.
"Tom DeLonge's voice captures all of the teen angst I have ever felt. It reminds me of the awkward and amazing times of my early high school years. Plus, his accent is just so much fun to mimic," says Cole Gargano, a sophomore at Schreiner University.
Emmanuel, a second-year student at the University of Manitoba calls "I Miss You" his "go-to sad song".
And as Ray M., a grad student from Florida State points out, this song is perfect to sing in the shower because "the acoustics are great."
Are you singing "I Miss You" yet? Or do you need more quotes?
60. Kokomo by The Beach Boys
Look, I get it. "Kokomo" and its sweet, bubbly sound might be divisive amongst Beach Boys fans given its stark contrast from early wonders like "Wouldn't it Be Nice" or "God Only Knows," but if you're honest with yourself and let go of your musical ego, then you may find that few songs are more fun to sing when you're in a great mood than "Kokomo."
61. In the Aeroplane Over the Sea/Two-Headed Boy by Neutral Milk Hotel
Neutral Milk Hotel is a great example of how lackluster singing chops can be overcome by tremendous passion. "In the Aeroplane" is the most popular sing-along off this classis lo-fi indie-rock album, but if you really want to belt it out, then keep the album going for the next track "Two Headed Boy" to let everyone in the building hear your full vocal range.
62. Breaking Free from High School Musical
Nothing will make you feel more like a star than taking a duet and performing it all by yourself. This song provides the perfect chance to warm up in the verse to prepare for those "soaring" high notes in the chorus. In fact, the entire High School Musical soundtrack is filled with perfect shower songs. Let's take it back to high school for a moment.
63. Determinate from Lemonade Mouth
I didn't see Lemonade Mouth until last year when my girlfriend suggested we watch it, but now, I regret every day of my life that I didn't see it sooner. An emotional piano intro, an energetic and catchy verse/chorus and a sweet rap? Look no further than "Determinate" if you want to include all your performance needs in one song.
64. The Way I Loved You by Taylor Swift
Taylor Swift's pop-country milestone Fearless is so jam-packed full of iconic hits like "You Belong with Me" and "Love Story" that you might have made the mistake of overlooking some of the deep cuts that go just as hard.
As Liz Caroline, a student at Miami University explains that it's "filled with so much emotion on top of brilliant instrumentals—it's impossible not to scream it…not to mention the iconic Swiftian rain imagery."
And as always when listening to Taylor Swift now, make sure to listen to Taylor's Version!
65. I Would Hate You if I Could by Turnover
This emo/indie-pop anthem will make you feel like you're in the middle of a heartbreak even if you're in the happiest, most loving relationship in the world.
As Madelyn Kraus, a senior at Florida Atlantic University puts it, "I scream-sing 'I Would Hate You if I Could' in the shower because it is free therapy."
In fact, check out Turnover's entire album, Peripheral Vision, if this leaves you wanting more.
66. My Shot from Hamilton
Maybe singing isn't your thing; and no matter how hard you try, everyone around you tells you to stop cause you're always off key—that's where rapping comes in. This hit from Hamilton has long, memorable verses that are a blast to rap, and you might gain some historical knowledge along the way.
67. Clairvoyant by The Story So Far
One of the saddest and most beautiful songs in pop-punk, this track allows you to shout out all your pent-up emotion.
"The lyrics are powerful…it's simple, easy to sing, and just a beautiful song!" explains Noel Marcelle, a senior at Texas A&M University.
I'll even leave you with a bonus track! If you like this song, make sure to also check out "Navy Blue" by The Story So Far for that perfect acoustic-shouting-heartbreak vibe.
68. Teenage Dream by Katy Perry
Katy Perry had an amazing string of pop hits in the late 2000s and early 2010s, but I would argue that none are as much of a blast to sing as "Teenage Dream" with its extremely catchy chorus melody and high, airy verses. Plus, there's a 5 Seconds of Summer cover if you're more into that.
---
*Updated on February 25, 2021 by Jake Tammara to include songs 41-49
*Updated on November 21, 2021 by Margo Cerrone to include songs 50-58
*Updated on November 24, 2021 by Jonathan Hunter Blasberg to include songs 59-68.