New apartment, new decorations. You probably already picked out dishes and bedding, but did you remember to design the bathroom? No? That's what I thought. Have no fear. We did the research for you so you can bring one of these conversation starters home with you this semester.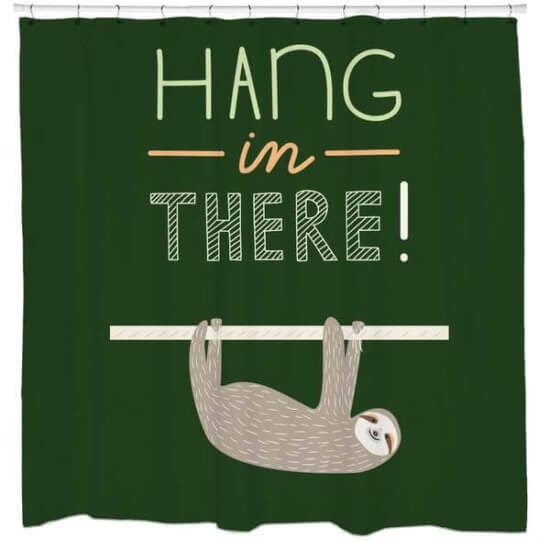 If there's something every college student needs, it's motivation. This verbal pat on the shoulder from your spirit animal is exactly what you need to see when you're dozing off on the toilet before your 8 a.m. class.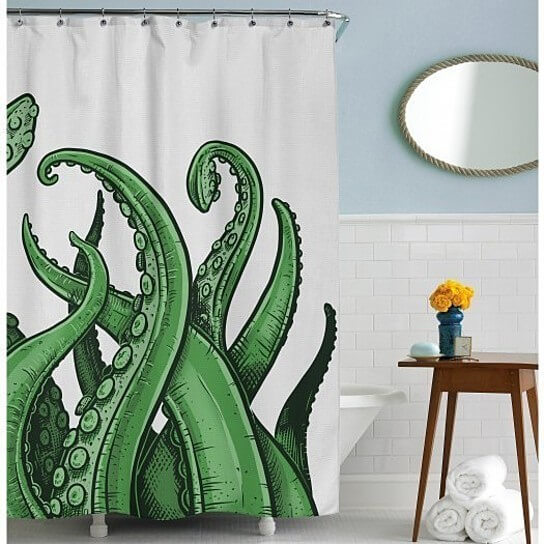 Showering alone is scary, but putting a kraken between you and the door lets you wash in peace. Worry not, these tentacles will protect you. Not to mention, it goes great with an underwater-themed bathroom.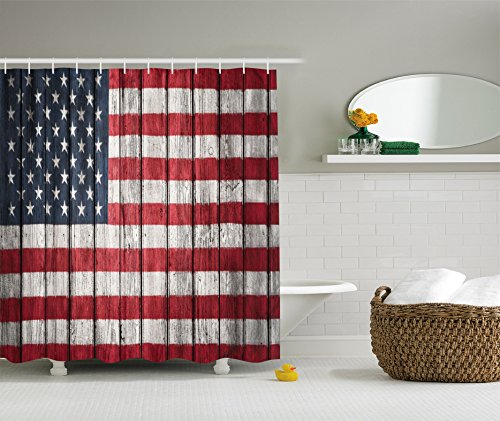 There's never a wrong place to hang the Red and Blue. Throw it back to 1814 and belt "The Star-Spangled Banner" as you defeat the bacteria that grew in your armpits overnight. Top it off with some rustic American hand towels and your bathroom will become a shrine for the country we love.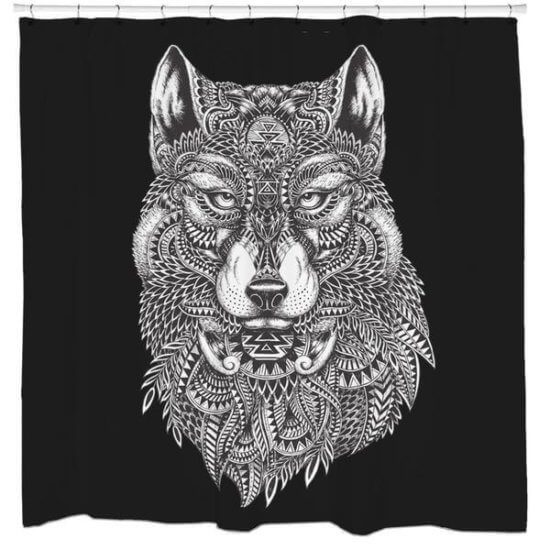 You've been considering tattooing a tribal wolf on your thigh for a few months now, but consider this curtain a trial run to make sure you're really committed. If after a year you still enjoy transporting to Twilight every time you enter the loo, you'll feel more confident inking it permanently on your body.
Perfect for bachelor pads, sci-fi nerds or anyone with solid movie taste. Pretend you're Vader and lather comfortably knowing that a Stormtrooper has your back. If you're really serious, complete the whole bathroom set and show everyone that George Lucas is a legend.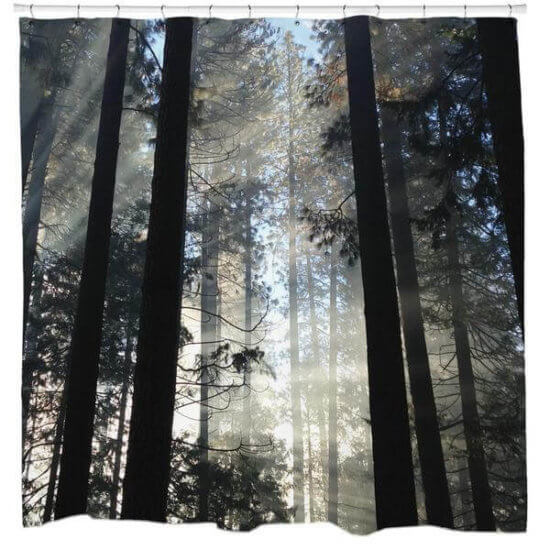 There's nothing better than the sun breaking through a forest. This magnificent curtain lets you #LiveAuthentic even when you're trapped in your house studying for finals for nine consecutive days. Complete the vibe with a nature-inspired toilet paper holder and woodsy towel hooks.
Target is a landmine for simplicity, and math-minded college students need a break from the basics sometimes. Skip the shopping trip and geek out with your home décor this year. Never be afraid to own the fact that you know how to decipher every equation in your bathroom.
If you're an interior decorator at heart, you're probably cringing right now. If you love a good conversation piece, however, this is exactly what your restroom needs. Machine-washable and inspiring as hell, this curtain reminds you that your late-night shower thoughts will never be as nuts as the polyester lining beside you.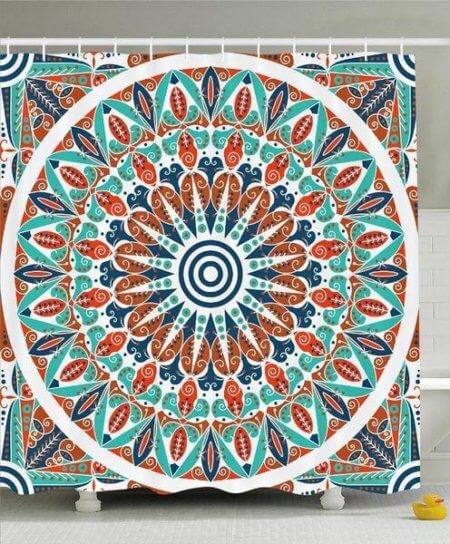 Buddhist symbols rose to power over the last few years, and mandalas are just another reminder of Zen. If you identify as a hippie, you will require a mandala visible at all times–when you wake up, when you scramble eggs and, yes, even when you brush your teeth.
Whether you're a Jurassic Park junkie or a plain ol' prankster, you'll be the talk of the evening when someone enters your bathroom to take a leak and wets their pants six feet from the toilet. Everyone has seen a basic gray-and-white-striped shower curtain, but nobody has seen a raptor's silhouette dangling from the shower rod.