Most of us hop in the shower when we need alone time. We find comfort in and have our most profound thoughts under the beating of the warm water. Shower time gives us our own private and safe place, so we might as well add a splash of our personality with a fun and silly shower curtain. Plus, shower curtains easily liven up a dorm room bathroom if you've been #blessed with a suite-style dorm that you can customize.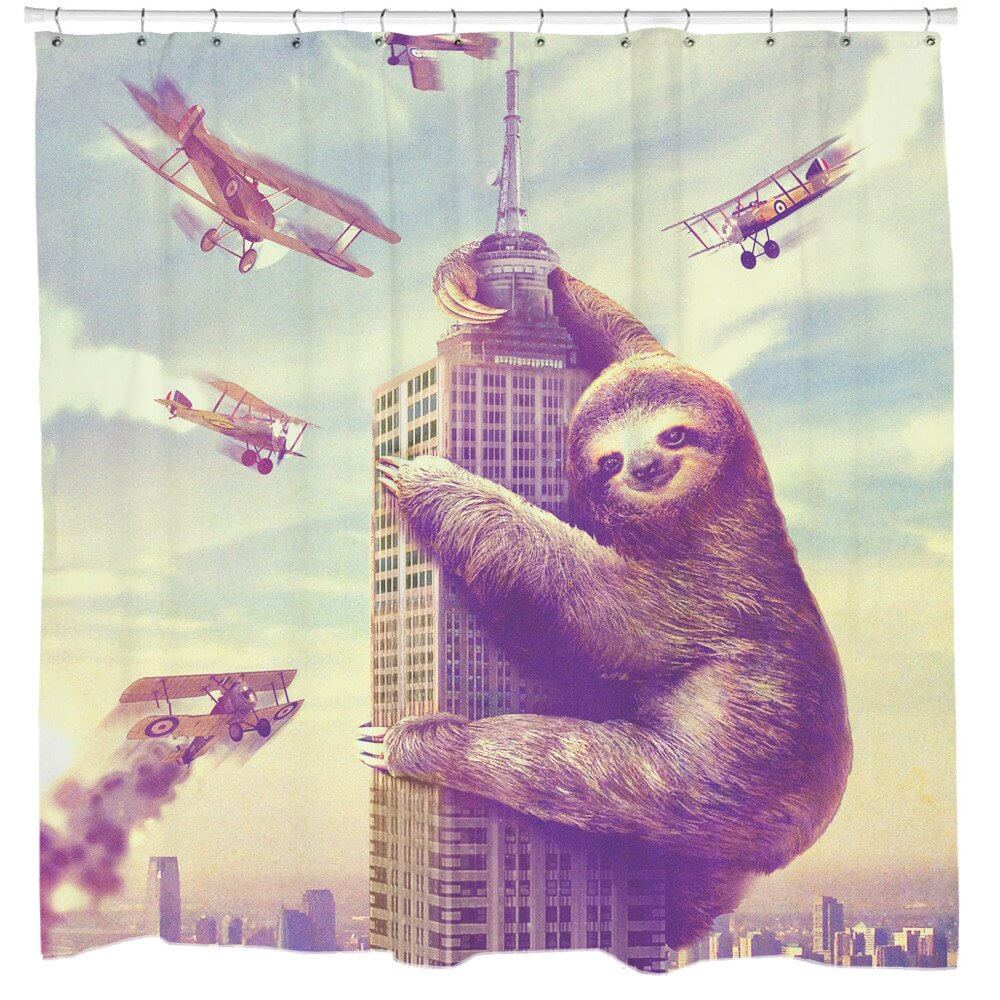 No one likes mornings. Without our daily dose of caffeine and a warm shower, college students can't promise they'll make it to class as a functioning human being. But you can count on this giant sloth shower curtain to feel for you on those awful Monday mornings we can't avoid. If a sloth isn't the spirit animal of all lazy college students, I don't know what is.
Price: $39.99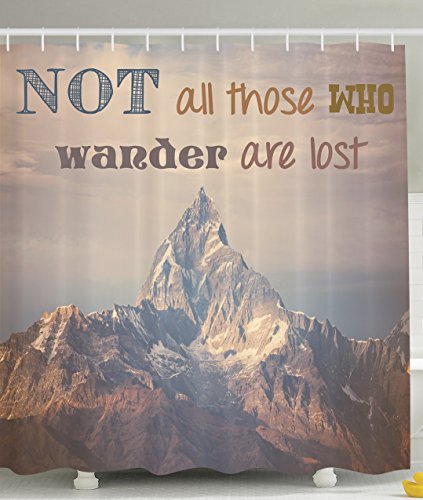 You made it to college. Adventure awaits you at every corner and you enjoy spending all day discovering a new place to eat or new people to meet. Some may call you indecisive, but you really just prefer spending time finding your true self. This curtain will give you the inspirational boost you need to maintain your curious nature.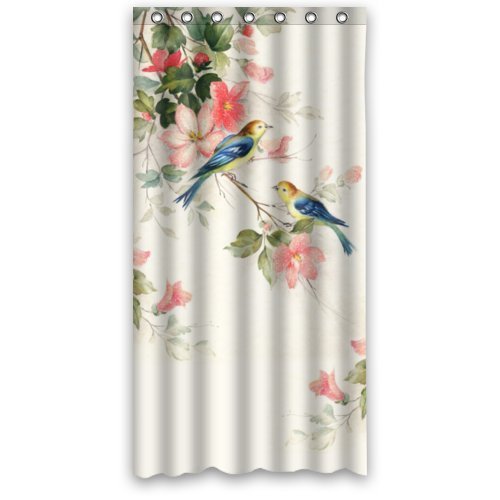 Are you one with nature? Do you frequently visit the conservation center on your campus? If you answered yes to either of these questions, please proceed to the checkout with this shower curtain. "It looks very oriental and hummingbirds are cute," University of Florida junior Rocio Cosme said. The subtle and calming colors ease you into a relaxing morning shower or a soothing night after an exhausting day of classes or that shitty part-time job you need to support your online shopping addiction.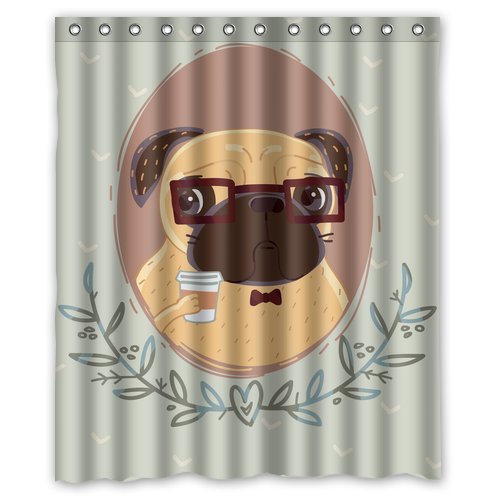 Take one hipster and one adorable pug and you get a pugster. Pugster epitomizes the cool kid who makes wearing beanies in the summer chic. Once you get home from a day surround by basic b-tches, freshen up in the shower while blasting obscure bands' albums with your bumpin' speakers. "Imagine walking into your bathroom and seeing that. You can't help but smile," UF junior Kelsey Provenzano said.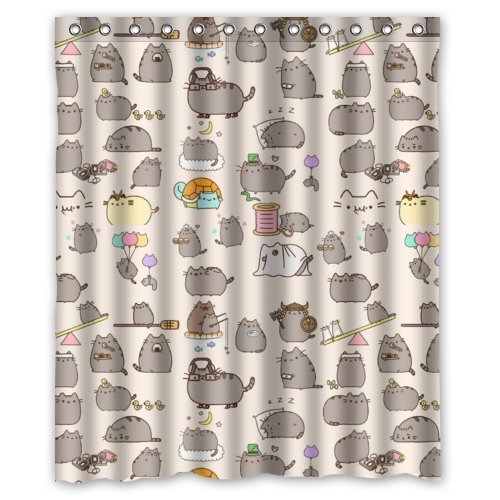 Dogs aren't your thing—no judgment. Being a crazy cat lady (or man) is another totally valid option if this whole college thing doesn't work out in your favor. Embrace your quirks and dynamic emotions with this all-encompassing Pusheen shower curtain. No matter what mood you feel when you step into the bathroom, don't be surprised to leave much happier.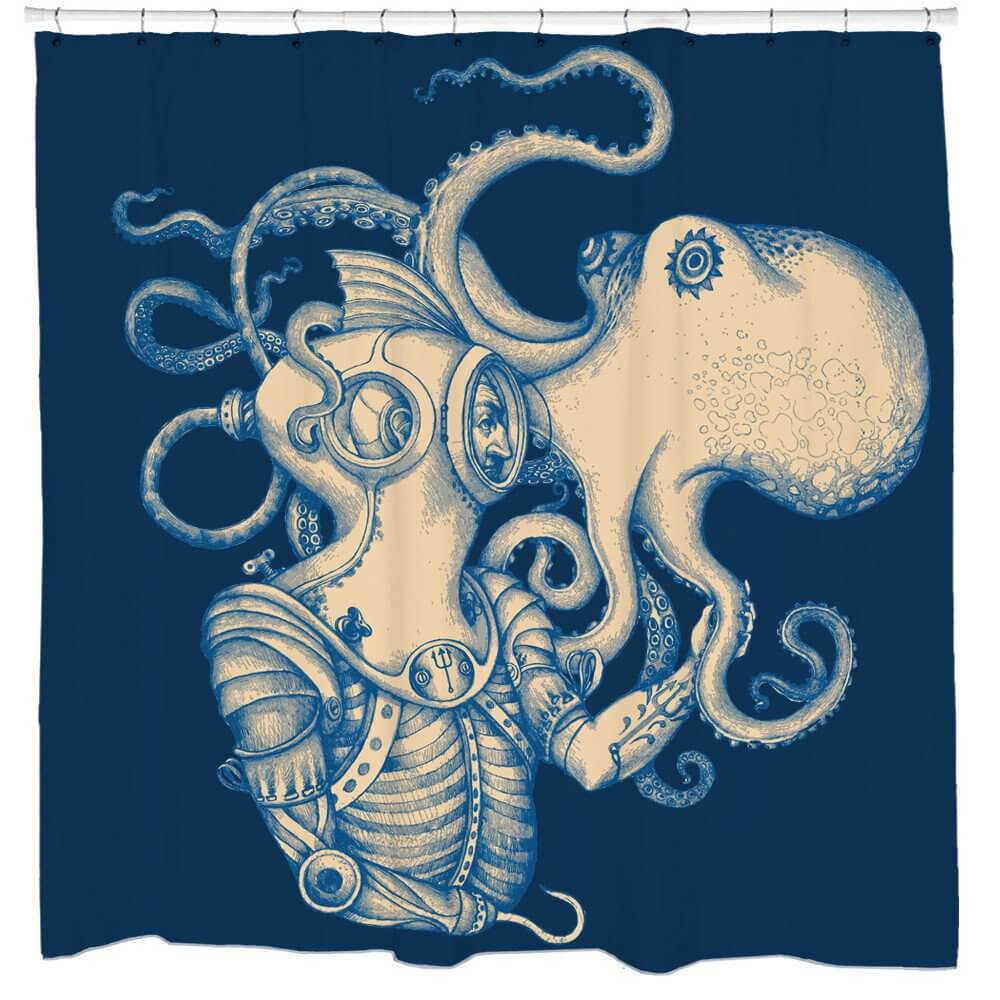 Remember when you used to pretend your bath tub was a giant ocean and you'd use rubber ducks and goggles to swim and splash around? Though it might be deemed socially unacceptable to be over the age of 12 and play with toys in the shower, don't let your imagination whither away while you learn about the harsher realities of the world. Put up this whimsical shower curtain to maintain your creativity and true aspirations of being an underwater diver.
Price: $39.99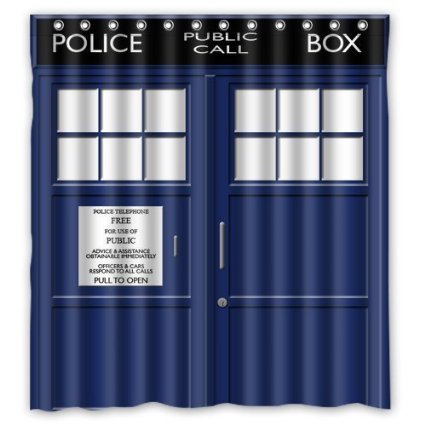 Some people search all of England to find iconic red telephone booths to take Insta worthy pictures, but the true hipsters set out to find the blue ones. It doesn't matter which Doctor you love more, everyone can agree that Tardis receives love from all fans. "It's definitely a good conversation starter if anyone wanted to use my bathroom," UF junior Jason Jose said. Step in and transport back to the time you can retake that orgo exam you bombed last semester. Just don't forget to come back before your fingers shrivel up.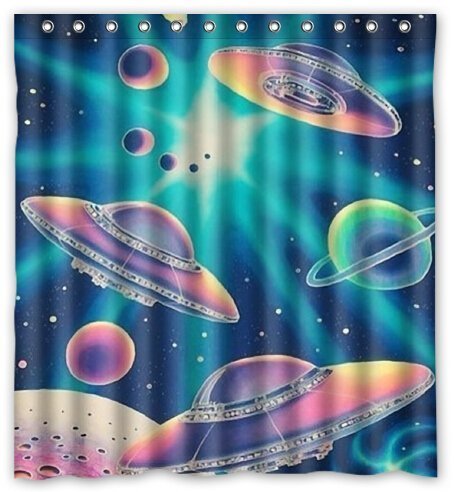 If you find your spaceship malfunctioning, don't worry. Trek to another galaxy and clear your head with this shower curtain, and a little bit of imagination of course. Think of this curtain as a reminder that there's more to life than classes and going to every summer frat party under the sun. If you enjoy a little out of body experiences and vivid colors, then this curtain can help you out there too.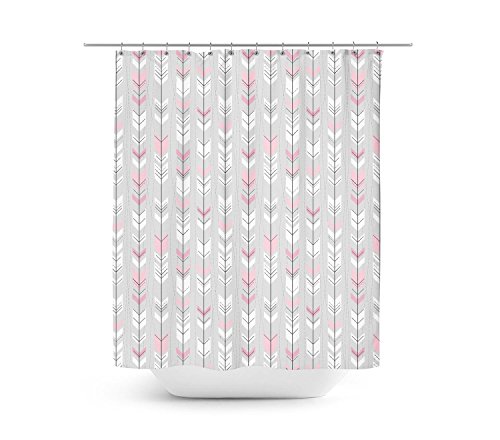 College confuses the hell out of the best of us. With over 100 clubs that you can join, interviews and friends telling you to come out on Wednesday nights because the lemon drop shots are only $2, how do you know what to do? Easy. You choose your path. "I like the minimalistic designs and the simple colors," UF junior Shaina Plotkin said. While you stand in the shower replaying all the impossible scenarios in your head, remember that you hold the compass of your life in your hands. Even if you want to do something as simple as order a coffee with an extra shot of vanilla, go for it.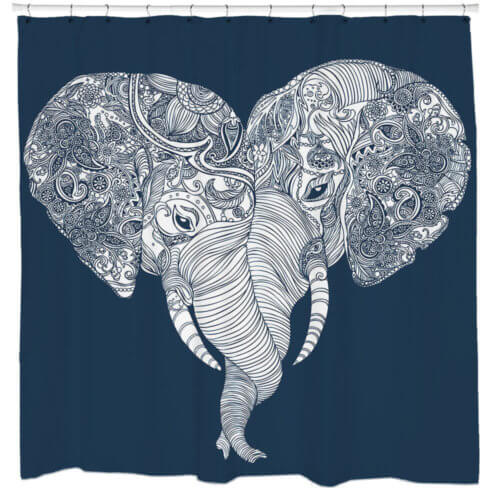 Did you know that elephants have a great memory? Recount all the awesome things that you achieved every day while you shower behind this beautiful and artistic shower curtain. By purchasing this exact bathroom accessory, 20 percent of profits will go towards the African Wildlife Foundation to help protect and defend elephants. "I always buy stuff that can support animals. Plus, I love that it's not simple," UF junior Shannon Cea said. This curtain can even be the inspiration for your next artistic project.
Price: $39.99