Picture your opening night in a starring role on Broadway. You go out for your final curtain call and the whole crowd leaps to their feet, showering you with a well-deserved standing ovation: the star treatment! If this sounds like a dream come true, then the musical theatre major fits you perfectly! Trade your nightly shower performances for weekly singing technique classes with professional vocalists. Surround yourself with passionate artists who are just as big of theatre kids as you! Though the musical theatre world is extraordinarily competitive, four years in a B.F.A. program will feel like a long lost family reunion.
Read on to learn more about Broadway's official college major: musical theatre.
What You'll Be Doing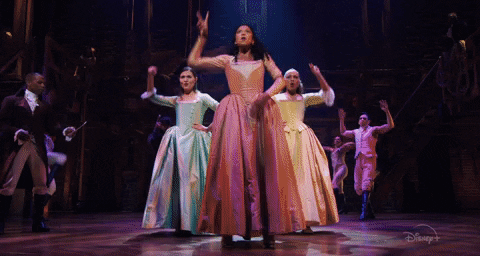 The Musical Theatre Major takes your theatre hobby to the next level. As an actor, you hold the unique responsibility of breathing life into words on a page; your imagination guides you, your talent carries you and your work ethic pushes you to stardom. You will learn every aspect of musical theatre, from music theory and script analysis to scene study and acting technique. The beauty of acting lies in specificity and commitment, and you'll learn how to integrate both into your work. Most programs emphasize the importance of "unlearning" your prior training and replacing it with solid technique—a difficult but rewarding process.
You'll push yourself to your limits, but everyone knows diamonds form under pressure. "In training programs, it benefits you to be a 'yes and' kind of person. Constantly curious, constantly trying, constantly surrendering, [until] you find the tools that work for you. Hold yourself to the highest of standards, soak everything in like a sponge and constantly be doing. Todays lesson may not make sense to you till four years later but if you aren't clicked in and receiving the information now, you'll miss it," said Jelani Alladin, an NYU Tisch's New Studio on Broadway B.F.A. Drama Alumnus, Producer and Broadway actor, originating the roles of Kristoff in Disney's Frozen on Broadway and Hercules in the Public Works' Musical Adaptation of Hercules. Your talent is incredibly unique, and this major will teach you how to strengthen it in preparation for future auditions, bookings and Broadway bows.
Classes You'll Take
1. Acting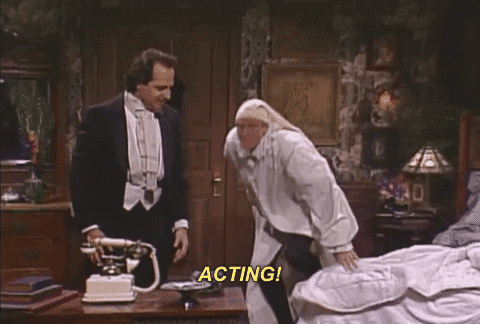 The keystone to theatre, acting sits at the core of your musical theatre training. Acting classes vary in subject matter; some are broad, like an introductory class, and some are specific, following a particular school of thought. You'll learn a ton of different techniques, work on monologues and perform scenes with your classmates.
2. Vocal Performance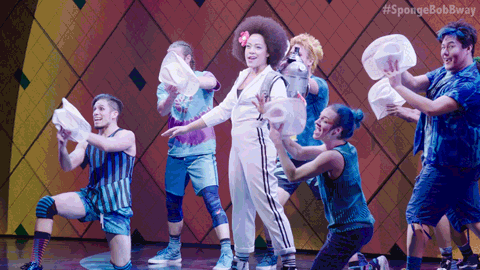 An old saying in musical theatre says: if what you're feeling is too great for words to express, sing. This class is a two for one deal; most actors don't realize the nuance of acting through song until they reach formal training. In this class, you'll perform individual songs and work on your emotional connection to the piece. Some tools you should expect to learn include music selection, objectives, analysis and discovery.
3. Music Theory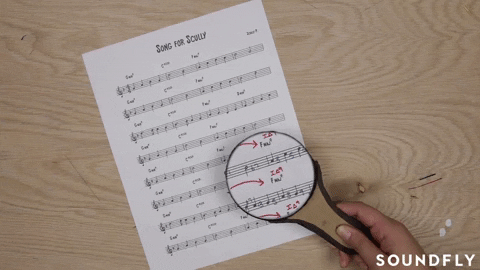 This class examines the elements that construct a piece of music. Music theory training is an excellent skill to have in your back pocket before entering the world of auditions and will make any future rehearsal process a breeze. In addition to sight singing, you'll learn music composition, key/time signatures, notation, chord progressions and much more. With all of these tools, music theory fundamentally prepares you for your career in Musical Theatre.
4. Dance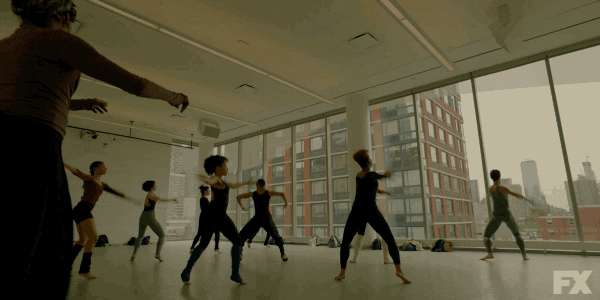 Though each musical theatre program diverges in its specific classes, all of them contain a dance curriculum. You'll take classes in varying styles, such as tap, ballet, jazz, contemporary, musical theatre (of course) and many others. Some programs have leveled curriculums in order to accommodate dancers of all experience levels. Whether you're a seasoned pro or have two left feet, your dance training will only help your career on stage.
5. Theatre Studies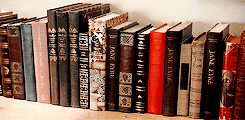 Most performing arts programs contain a General Education component and require you to take some extra academic classes outside of your conservatory-style training. Theatre Studies classes highlight a wide range of the academics of theatre. You could take something broad, like a "History of American Musical Theatre" course reviewing everything from Showboat to Hamilton, or take something specific, like a "Women in Shakespeare" course about the Bard's female characters. These classes broaden your knowledge about the theatre world and act as a great educational bonus alongside your training.
Internship Opportunities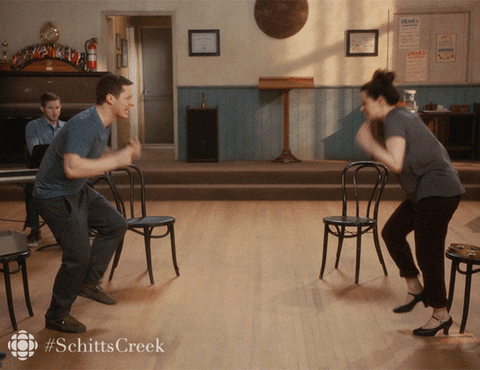 In the musical theatre world, your best internship opportunity lies in a Summer Stock contract. Each year, repertory theatre companies pick out a season of shows and cast actors from all over the country to perform in their selected summer productions. "The summer after my freshman year of college, I was fortunate enough to be cast as an acting intern at the New London Barn Playhouse in New London, New Hampshire. I spent twelve weeks with thirteen other college-aged acting interns putting on four fully-staged musicals, and several cabarets," said Talia Suskauer, a Penn State B.F.A. Musical Theatre Alumnus, Broadway actor and current Elphaba in the National Tour of WICKED. "I learned so much from my summer as an acting intern, and was truly humbled by the experience." Auditions typically happen during early spring, and contracts last anytime from late-May to mid-August.
Since the same group of actors performs in every show throughout the summer, you'll be in rehearsals for the following production before the first one officially closes! "I personally auditioned for and booked several shows at The Muny, Pittsburgh CLO, Maine State Music Theatre, Artpark, and Grandstreet Theatre," said JJ Nieman, an Elon University B.F.A. Music Theatre Alumnus and Broadway actor most recently seen in The Book of Mormon on Broadway. "My summer stock experiences were wonderful and challenging, and having to learn shows in such little time trained and prepared my brain and body for being a Swing in The Book of Mormon." Summer Stock provides firsthand experience in professional theatrical productions before you graduate. Your rehearsal days will be exhausting and rigorous, but everything you learn there stays with you throughout your career.
Career Opportunities
1. Tony Award-Winning Actor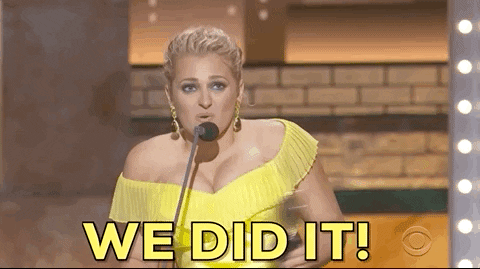 What musical theatre major doesn't dream of winning a Tony? Although only an elite group of Broadway actors can call themselves Tony winners, that doesn't mean your dreams are unattainable. In addition, most Broadway actors also pursue careers in film, television, commercial, cruise line, theme park and voiceover work. The career choices for an actor are versatile, so prepare for an adventure.
2. Music Composition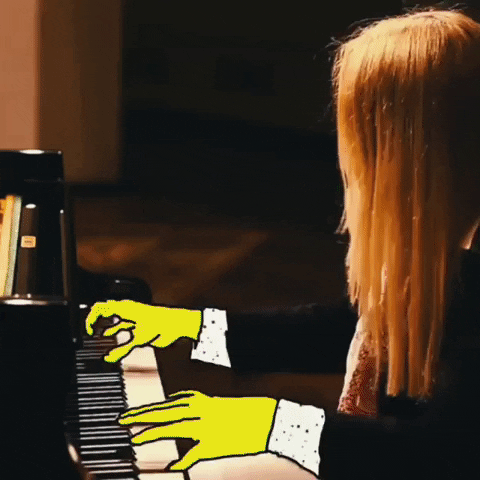 Perhaps, during your training, you discovered a passion for musical theatre writing. Take it from Lin-Manuel Miranda—you can wear both the acting and composing hats at the same time! Lucky for you, all your music theory training while in school prepared you for this path. Whether it's for the stage, screen or radio industry, endless opportunities await your career in composition.
3. Directing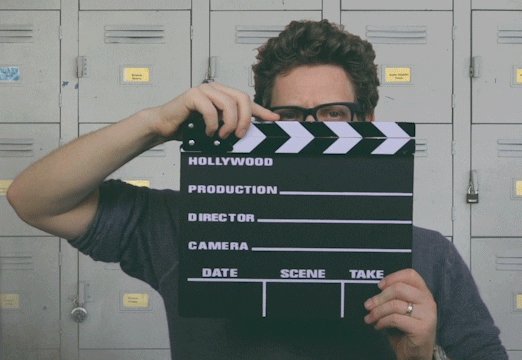 The leaders of any production, directors head all creative decisions in film, television, and stage work. They also audition actors, interpret scripts, run sets and lead rehearsals. The best kinds of directors work as advisors to their casts, guiding actors toward their creative vision instead of just telling them what to do. If you consider yourself a creative person who enjoys leading a team on your artistic journey, think about pursuing directing.
4. Choreographer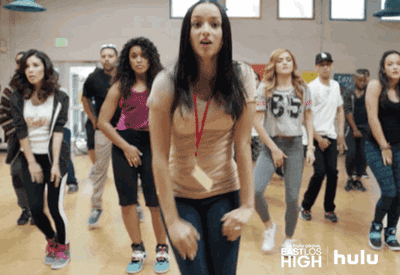 Dance allows an artist to express what they feel without words, and choreographers write the language. Choreographers' responsibilities include creating or revising dances, auditioning potential dancers and helping dancers achieve their best work. The choreographer often works closely with the director to ensure their artistic visions coincide. If uninterested in a career of musical theatre choreography, consider opening a dance studio of your own to train the next generation and share your passion with young dancers.
5. Teacher/Coach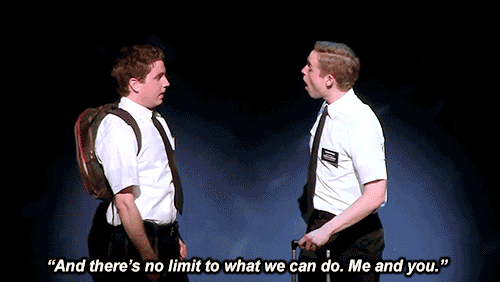 Musical theatre majors looking to share their talents with younger generations, supplement their income or leave the strenuous life of the theater may consider careers in teaching. Depending on your strengths, you could teach dance, vocal lessons, acting, audition technique or everything under the musical theatre sun. Organize private bookings online via Zoom (thanks, quarantine!) or pursue educational certification and teach at the elementary, middle or high school level.
Reviews
"Training does not give you talent. Training gives those who want to understand the craft more fully, the resources to do so. Training is more dependent on the individual than it is what university you attend. How hungry are you to learn? How hard are you willing to work to see improvement in the areas you are lacking? You must be sure to find the institution that offers everything you need to be a working professional. I chose NYU because I needed black teachers, I needed to see myself reflected in the faculty to know that achieving the goal was possible. My training included many late nights, many moments of uncertainty, many moments of doubt, constant investigation and deliberation, but never fear. I failed and faltered many times, and in those times, in finding the strength to stand again, that is where I learned the most. Sure there's fun to be had but fun is the payoff, not the goal. I never saw my time in training as an experience; it was preparation, to work. That is the goal. Otherwise, training is a waste of a very expensive investment," said Jelani Alladin, NYU Tisch's New Studio on Broadway B.F.A. Drama Alumnus, Producer and Broadway actor, originating the roles of Kristoff in Disney's Frozen on Broadway and Hercules in the Public Works' Adaptation of Hercules.
"Penn State gave me everything I could possibly want in a college experience. I entered as an energy-filled, excited little belter, and graduated as a well-rounded, grounded, focused, unique performer with a diverse skill-set. I knew exactly who I was when I graduated, and Penn State helped me find that. I definitely had ups and downs in college— who doesn't? But you learn the most when you're down— and those down moments prepare you so well for a career where, unfortunately, you are going to hear 'no' most of the time. If you are thinking about going to college for musical theatre, really ask yourself— 'Can I see myself doing anything else?' If the answer to that is yes, I'd advise you to go to school for that other thing. Or go to a school with a liberal arts program that allows you to take musical theatre classes. This major is no joke— its hard work. If you are ready to put in the work, go for it. Choose a program that feels like home," said Talia Suskauer, Penn State University B.F.A. Musical Theatre Alumnus, Broadway actor and current Elphaba on the National Tour of WICKED.
"Everything that I learned in college has really carried over into my actual career. I think the two biggest takeaways from my time at Syracuse are to always be as prepared as humanely possible and to treat people with respect and kindness… School taught me to take the critique, adjustment, what have you, and run with it. When I got to the real world I learned to continue to do this, and then if it wasn't working for you go back to what you were doing before because someone out there is going to love it. School is great, and you learn so much, but don't be discouraged if your time at school isn't always sunshine and roses, because mine wasn't and I'm a better performer, and I'd like to think person because of it." – Lila Coogan, Syracuse University B.F.A. Musical Theatre Alumnus and Broadway actor most recently seen as Anya in the 1st National Tour of Anastasia.
"It was slightly intimidating stepping into a school with such incredible talent, but I specifically chose Elon because it felt like a SAFE environment to hone my skills and stretch my limits, and I didn't feel anything "cookie cutter" about the program that would try and put me in a box. I know some people feel ready to tackle the city and the Broadway industry right out of high school, and that's AMAZING if that's you, but don't underestimate how important training is – I cannot stress that enough. When I came into Elon as a freshman [musical theatre major] I was good at a few things, but I left the program with a plethora of knowledge, so much more flexibility and dance technique, proper vocal technique to be able to sing 8 show weeks, confidence in my acting, and a true understanding of how to play a role. I can't say enough great things about my time there!" said JJ Nieman, Elon University B.F.A. Music Theatre Alumnus and Broadway actor most recently seen in The Book of Mormon on Broadway.