I know some people think that having a career in writing is difficult or useless, but those people don't know what they're talking about (and probably can't write a proper essay). Professional writing comes with as many job opportunities as the next person. So, whether you're looking to be a freelance writer, an editor-in-chief, a publisher, or something else that falls under a writing profession, what major you decide to pick can lead you all the way up to that job. Understanding what major to choose for the type of career you want isn't always easy. I wanted to be a writer and was interested in a career in book publishing, so I thought the best major for me was an English major. That was before I realized that some fantastic schools offer a publishing major and/or publishing graduate program. Now I wish I had known all this before but there are so many opportunities for others looking for school or going back to school that I can share with you to make the best choice.
Here's the list for the Top 10 Colleges with Programs for Aspiring Publishers:
10. Susquehanna University (BA Program)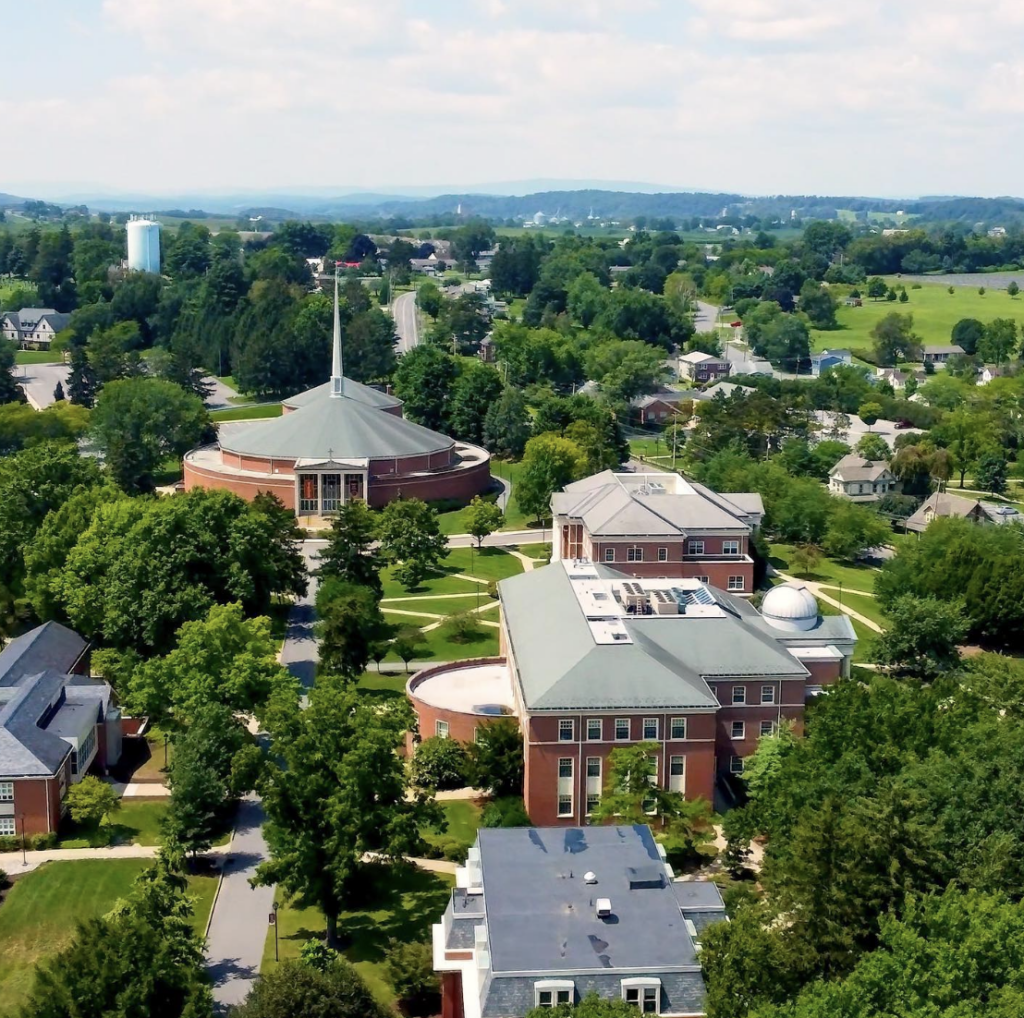 With nine student organizations like The Quill, Apprentice Writer, Essay Magazine and Rivercraft students possess many opportunities to write, manage or publish with other students. The university offers other types of opportunities for student involvement, including internships like The Overlook Press, San Diego Magazine, Massie, and McQuilkin. Located in central Pennsylvania, Susquehanna University offers a publishing and editing major and minor in the Department of English and Creative Writing. With over 50 courses to take in English and creative writing, like Introduction to Modern Publishing, Editing, and Small Press Publishing and Editing, as well as employment opportunities at companies like Penguin Random House, HarperCollins Publishers, Princeton University Press, Susquehanna University has a place among these great publishing schools.
9. University of Houston- Victoria (MS Program)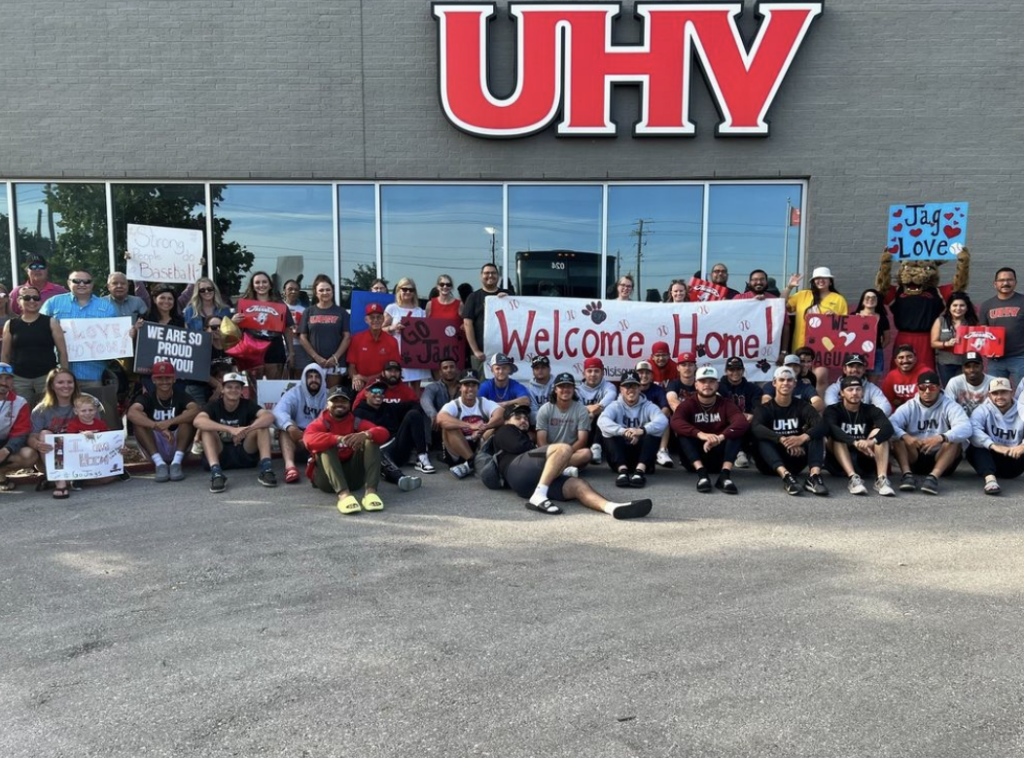 University of Houston-Victoria's degree plan includes a Master of Science in publishing for 36 credit hours on the Victoria campus for traditional or online semesters. Students can immerse themselves in the publishing world with introductory classes, like Introduction to Publishing, Publication Design, and Legal Environment of Publishing. As part of the program, the university will familiarize you with cutting-edge software like Indesign, Illustrator and FrontLab so you can gain practical experience in the industry. You can join publications and writing organizations like The Action Pack and The Poetry Collective. Go Jaguars!
"Our diverse student body is one of the things that makes our program unique. Our students come from different countries, cities, walks of life, and backgrounds with the common goal of radicalizing the future of the book by integrating new media and old. Our program is built on: Theory, Practice, Tradition, and Innovation. Rather than work on projects that go in a drawer upon graduation, our students work closely with professional publishers and renowned authors in real-time to make books that live in the real world, so it is possible to build a resume and portfolio as a student. I would encourage anyone interested in ensuring that the future of literacy prospers to join our dynamic program," Professor of Publishing at the University of Houston, Victoria Dr. Schlesinger said.
Talking with the professors of creative writing, English, communications, and publishing was such a pleasure. They all were very welcoming and communicative when it came to advocating for their program. They work with their students to provide them with unique and critical skills, like making physical books, attending to the rhetorical properties or material properties of texts, looking at the impact of formatting and page layout, and more. Students can experience publishing their works and sharing them with audiences through this program.
8. Portland State University (MA/MS Program)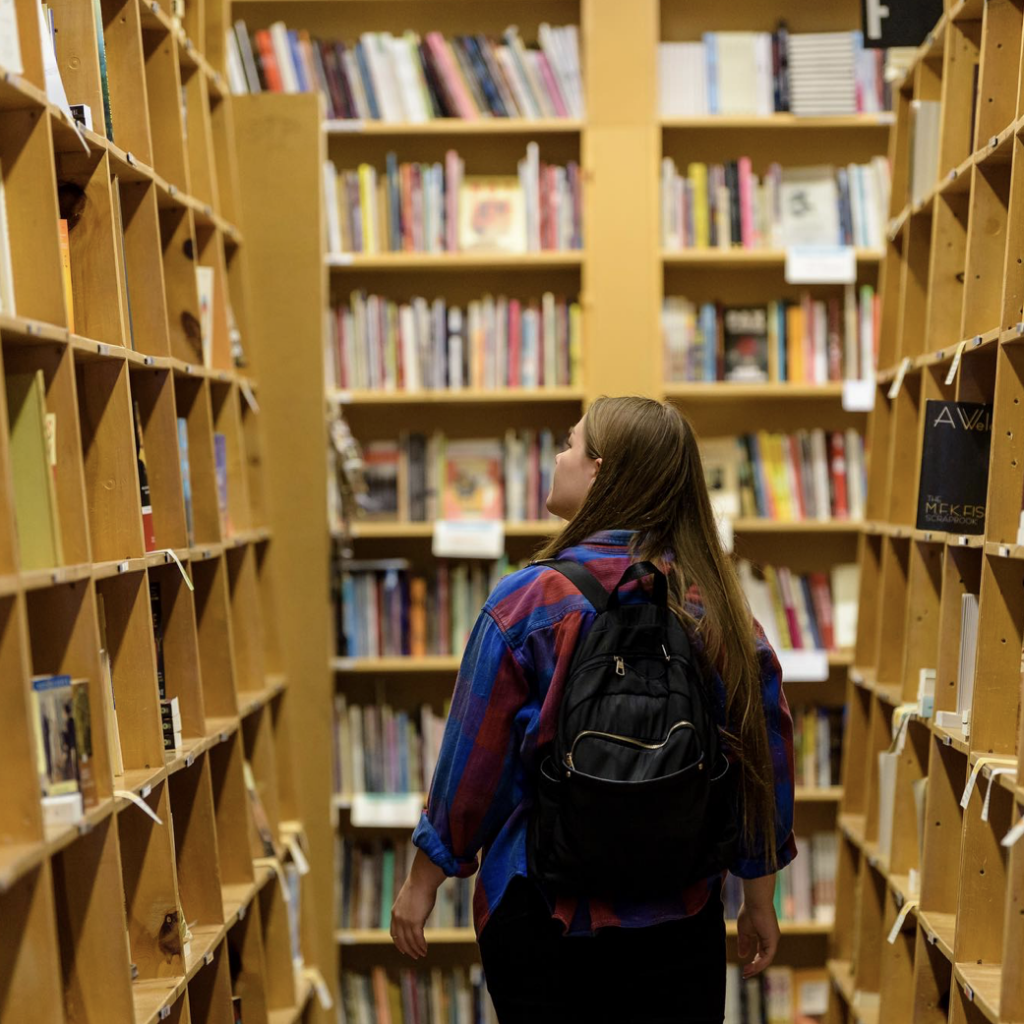 Portland State University is located in the heart of downtown Portland, Oregon in Multnomah County and is one of the few universities that offers both a master of arts and a master of science in publishing. They are also the only university with its own publishing house staffed by its graduate students, Ooligan Press. This program offers the hands-on experience most needed to prepare for a career in publishing. Along with this program, students can take some fundamental courses, like Book Editing, Book Design Software, and Book Marketing for a well-rounded curriculum.
"Our master's program (MA/MS) is the only one whose students entirely staff a working trade press. Ooligan Press publishes four books annually and distributes them through Ingram, the largest book distributor in the world. All of our graduates have a two-year, internal-to-Portland State University internship working at Ooligan Press," the Associate Professor of Interim Director of Portland State University's Book Publishing program Kathi Inman Berens said.
Most publishing companies don't only look for a degree, but also for experience in the field. Finding publishing or English internships might be more niche than other internships, so having a clear gateway to gain hands-on work experience like Ooligan Press is a rare opportunity to start, not to mention how cool it is for a university to even have a publishing press like this one. During this experience, you can connect with other students in various programs.
7. The Master's University (BA Program)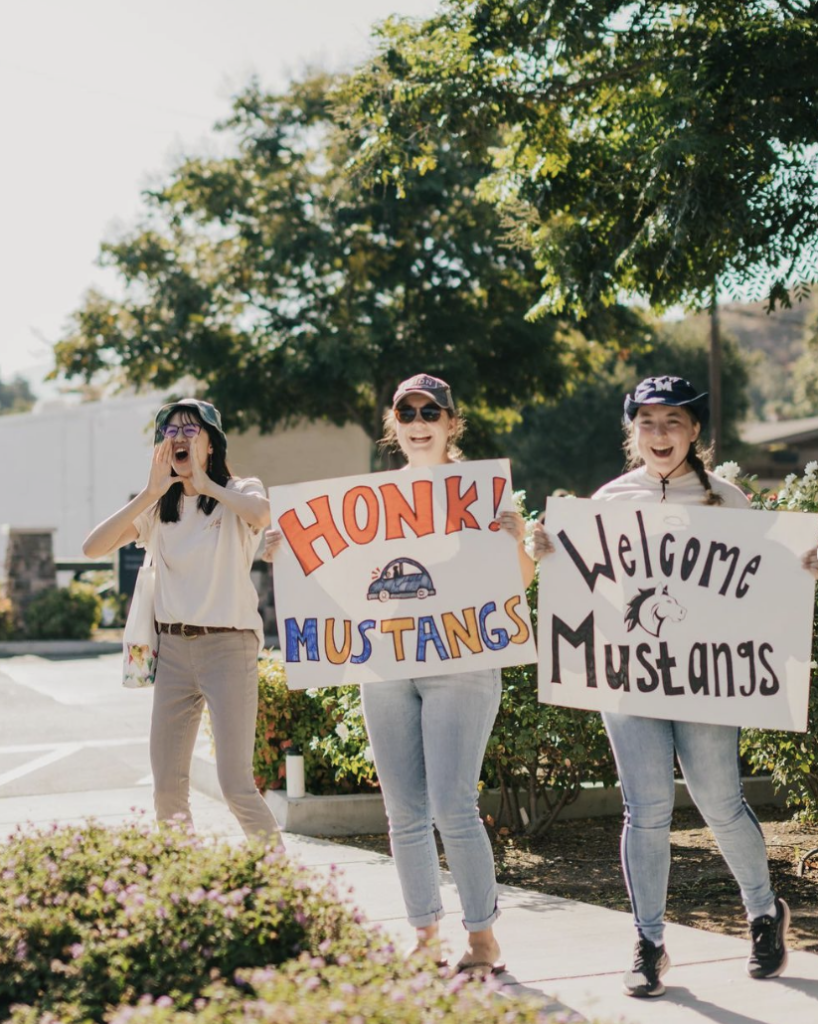 The Master's University is a Christian university located in Santa Clarita, California. They offer a BA in communication, creative writing, and publishing emphasis for students looking to pursue a career as an editor, novelist, or script writer. The creative writing program boasts fiction, non-fiction, photography, videography, journalism, and podcasting as purposeful content creation for students to pursue. They offer a vast array of courses like travel writing, screenwriting, multimedia storytelling, graphic novels, novel writing, writing for publication, and more. With their own Master's University magazine they encourage students to participate and practice their writing skills to the best of their abilities.
6. Pace University (MS Program)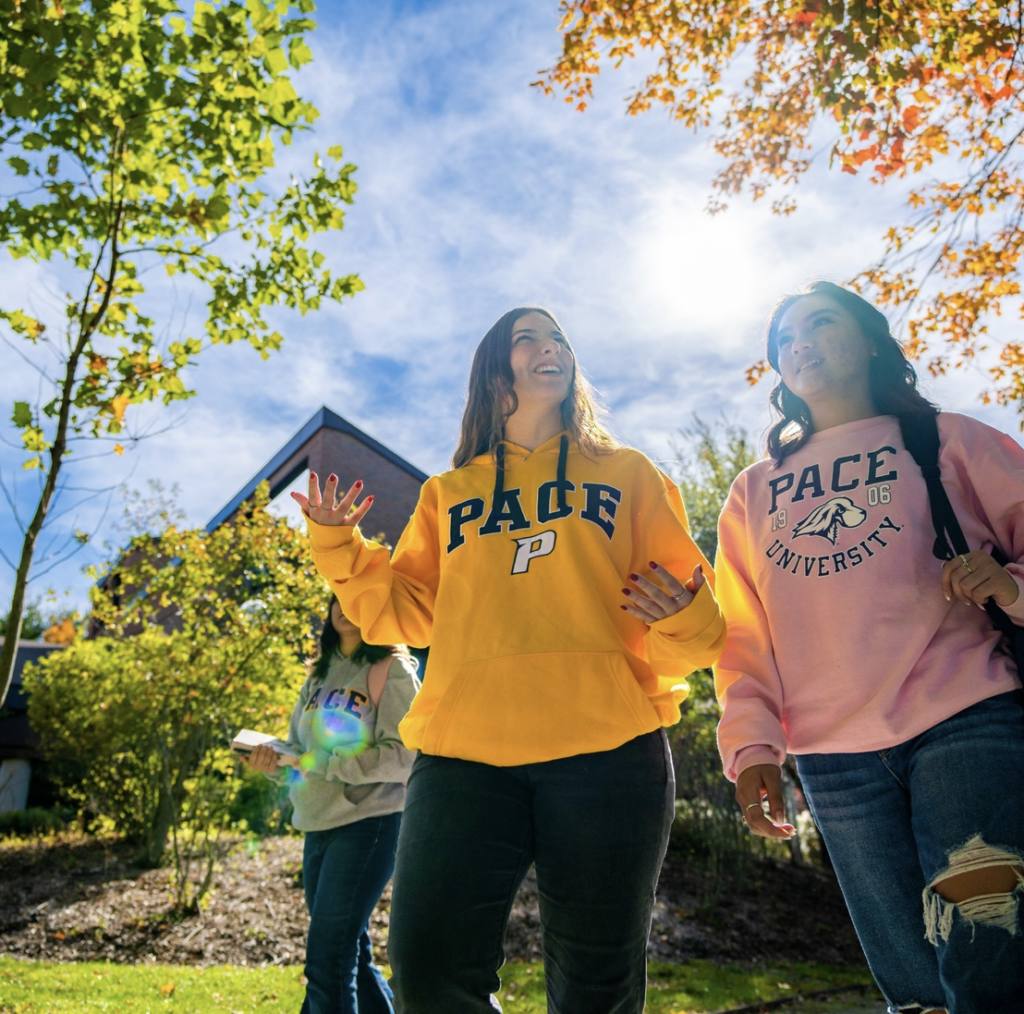 For publishing and English majors, you'll notice that most of the schools that offer a publishing major are located in the northeast, like Pace University. Pace is located in New York and offers a master of science in publishing and equips its students with various classes to understand different publishing concepts. They offer very interesting classes I wish I could take over and over, like Rewriting and Line Editing, and Publishing Comics & Graphic Novels. Pace also offers Accelerated (4+1) Programs for a BA in English/MS publishing and a BS in modern languages and cultures (Spanish) / MS in Publishing that undergraduates are welcome to apply to. This means that instead of four years for your undergraduate classes plus two for your master's (give or take a year), you can finish both degree programs in five. If a master's track isn't what you're looking for, the publishing department also offers four 12-credit certificate programs in book publishing, digital publishing, magazine publishing, and business aspects of publishing.
"Pace University's MS in Publishing program is the oldest MS in Publishing program in the United States, founded in 1985. Since the early 2000s, the program has offered the MS degree, as well as certificates in book, magazine, digital, and business in a combination of online and in-person classes. In addition to a curriculum taught by industry professionals, the program offers scholarships, internships, and mentoring opportunities to students. Mentoring events and guest lectures in every course along with networking events with alums and industry professionals provide our students with opportunities unique to the program. Our students participate in many industry conferences and events including international book fairs. A weekly newsletter with information about available internships and a weekly jobs newsletter assist students and alumni in their job search. Learn from the best in small, focused classes designed to prepare students for a career in publishing and media, print and digital," Director M.S. in Publishing Program at Pace University Manuela Soares said.
Founded in 1985, the publishing program boasts a rich history at Pace. This program may also suit those who prefer smaller class sizes over larger university lectures, for a smaller and more focused environment rather than being another student confused in the back (and the more provided availability for seating doesn't hurt either).
5. Belmont University (BA/BS Program)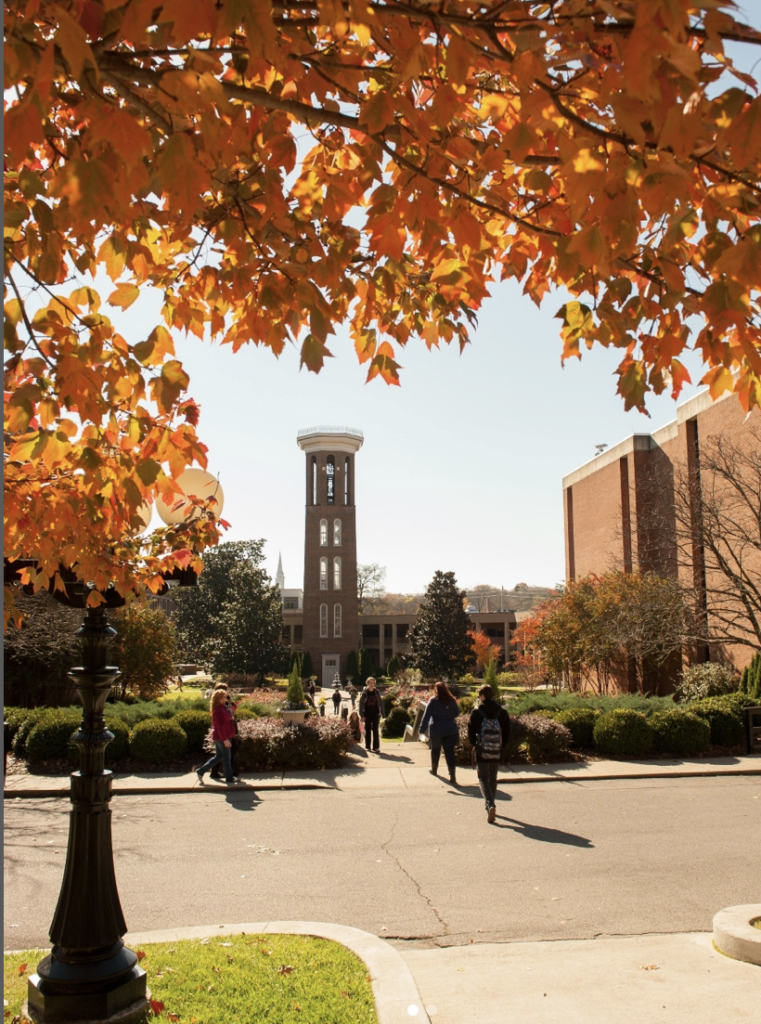 Belmont University offers both a Bachelor of Arts and a Bachelor of Sciences in publishing. You can choose between the editorial track and the marketing and publicity track. Belmont equips students with sufficient literary knowledge through classes that cover multiple studies, like Editing Internship, Marketing and Publicity, The Business of Publishing, Marketing, and more. Students at Belmont frequently intern at publishing companies and have the opportunity to join organizations like The Belmont Literary Journal and the Belmont Story Review, which give students a chance to be a part of something bigger, gain experience, and learn from others.
"I was so lucky to find the book publishing program at Belmont. As students, we were fueled by great members of the publishing industry in Nashville. They inspired us, and they taught us about how to take this deep passion we all felt for books and make a career of it. Our professors, adjuncts, guest speakers, and internship mentors welcomed us into the small world of the book biz, where everybody knows everybody, and encouraged us to take ownership of our roles there. As I learned about traditional versus self-publishing and how to create marketing and publicity plans, I was equipped with a solid foundational knowledge of how books get made and sent out into the world," Harper Collins Publishing, Belmont University graduate Kathryn Notestine said.
Like Notestine, I'm sure we all hope to have as much luck as her working for a well-known publishing company like Harper Collins and Belmont is a great way to start your journey to get there. Beneficial publishing programs don't just teach you what you need to know but also help you get to where you want to be.
4. Emerson College (MA Program)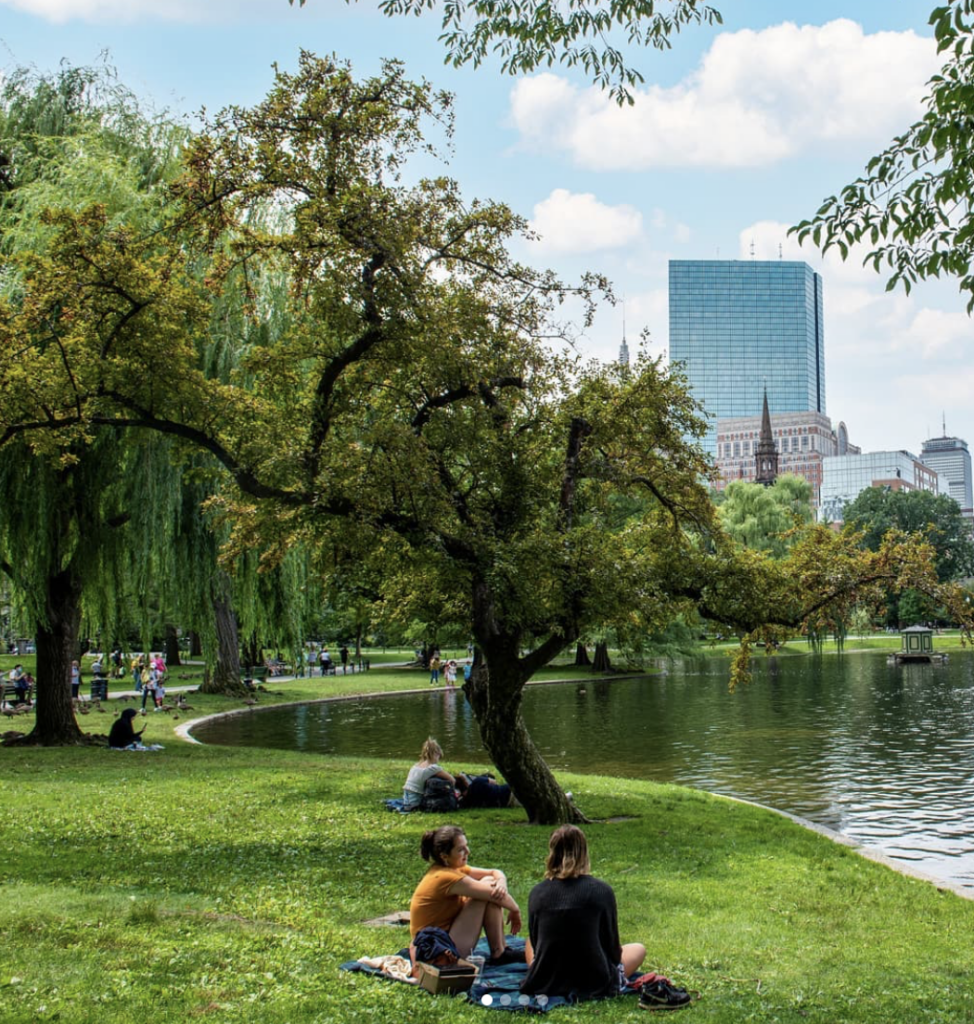 When I was looking for the best school for an English major when I was applying for colleges, Emerson College was among the ranking schools. I see the university has not lost its rank since then but also seems even better now learning about its publishing program. Emerson offers a Bachelor of Arts for undergraduate Writing, Literature, and Publishing and a master's in arts degree for publishing majors, not to mention the school has a nationally ranked MFA creative writing program.
"The instructors are all working professionals with many years of experience with top publications (that isn't the case everywhere). The coursework emphasizes hands-on work with manuscripts and group projects meant to mimic what goes on in professional settings. The college is in Boston, which as a big city offers job and internship opportunities in publishing. Boston is also a smaller city than New York, which might be more intimidating to someone moving to a city for the first time. Publishing programs are rare in themselves, so somewhat unique just for that fact. Our grad program also intersects with Emerson's MFA program in creative writing, which means our publishing students can take creative writing (and literature) classes, and they work with MFA students on a graduate literary magazine. Those contacts can be useful in their subsequent careers," Associate Professor and Graduate Program Director of Publishing and Writing at Emerson College Bill Beuttler said.
According to one of the Associate Professors of the Writing, Literature & Publishing Department for Emerson, Susanne Althoff, Emerson was the first school to partner with the major book publisher, Random House. Emerson and Random House collaborated on a mentorship program about professional copyediting and proofreading. Students paired with a Random House editor and worked together on paid projects, and projects like soon-to-be published books, and gained real on-the-job experience while still in school. Emerson alumni have gone on to work for major publications like Beacon Press, Candlewick Press, New York Magazine, The Boston Globe, and The Los Angeles Times.
3. Brigham Young University (BA Program)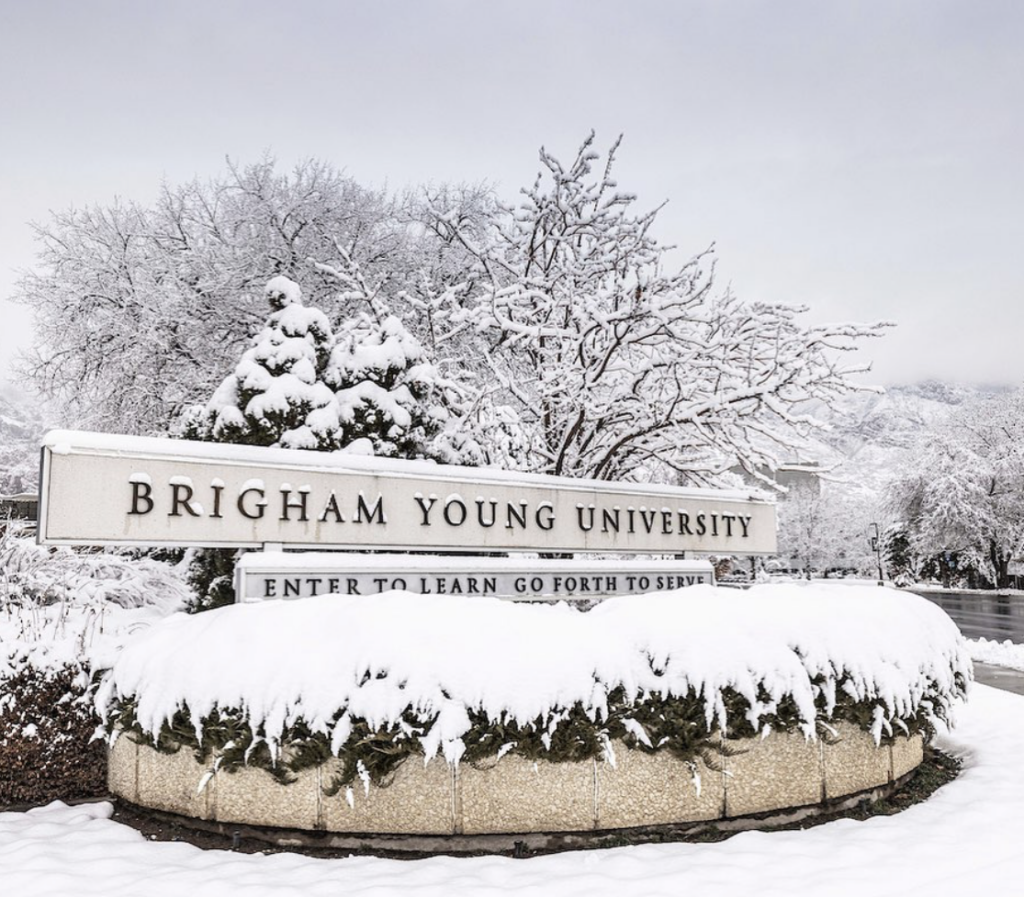 When looking into Brigham Young University (BYU), it seems they focus on providing their students with expertise in editing in publication. Their classes like Intro to Print Publishing, Basic Editing Skill, Genre & Substantive Editing, and Editing for Publication Editor are classes that I have not seen in other universities without a publishing major. Even BYU's unique internships provide on-the-job editing experience: from being editor of BYU Continuing Education, editor for Studia Antiqua, or editorial intern at BYU Studies. The school's organizations, like STET: The Editors' Network, or student journals and magazines like Schwa, Leading Edge, and Stowaway, offer useful resources and opportunities.
"One thing that sets apart the Editing and Publishing program at BYU is that it is housed in the Linguistics department. Students in the program take classes that give them a deep understanding of how language works and how it adapts and changes over time. As they enter their editing classes, their linguistics training helps them to make informed decisions about how to use the power of language to improve and polish publications. BYU's Editing and Publishing program has a proven track record of placing students in careers throughout the publishing industry, including in publishing houses in London and New York. We also prepare students to set up freelance work through specialized publishing business courses. One other way the BYU program is unique is that we show students broader opportunities for editing and publishing outside of the traditional publishing industry, in corporations, nonprofits, and universities, "Associate Professor, Coordinator, Editing & Publishing of Linguistics Department at BYU Jacob Rawlins said.
During my time at university, I noticed the connection between English majors and linguistic majors. I took one myself, and honestly, not really my thing but nonetheless interesting. Learning the way speech functions and generally how words are used can help demonstrate a more grammatical and articulate understanding of one's writing. Grammar is the most important thing when it comes to professional writing. So, taking a linguistics class or a plain grammar class to catch up on some proper English can definitely help you in the long run.
2. New York University (MS Program)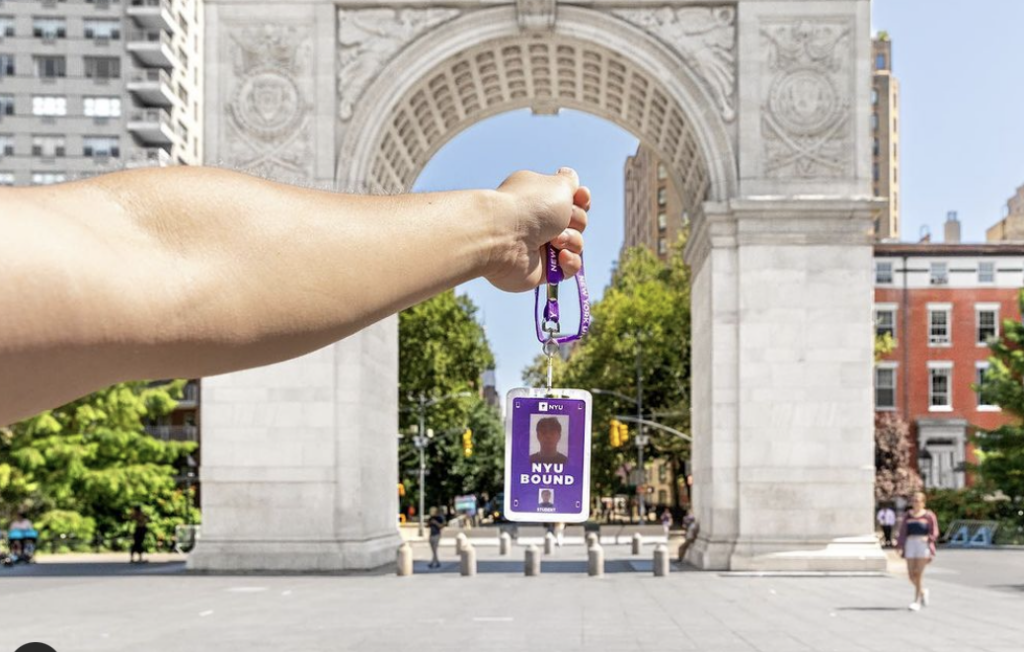 NYU is one of the most well-known schools in the U.S. and has been my dream school. It offers an amazing English program with majors in English, English literature, and dramatic literature. The only thing with NYU's publishing program is that it only offers an MS in Publishing, but even so, a phenomenal school for those looking to do both a bachelor's and a master's at the same place for both English and publishing. Students there regularly intern at well-known publishing companies like Simon & Schuster Agency, HarperCollins Publishers, and more. They also have a very impressive list of alumni, some of whom include Judy Blume, Suzanne Collins, and J. D. Salinger.
The Center for Publishing and Applied Liberal Arts also offers a Summer Publishing Institute. The Summer Publishing Institute (SPI) is a four-week, in-person intensive program designed to launch your career in book publishing and digital/magazine media. Perfect for students to learn about book publishing and digital/magazine media. You get the privilege of attending interactive workshops, strategy sessions, networking events, virtual or in-person visits to meet with publishing teams, and lectures taught by industry leaders. The next SPI 2024 will take place from June 3 to June 28, 2024.
1. George Washington University (MPS Program)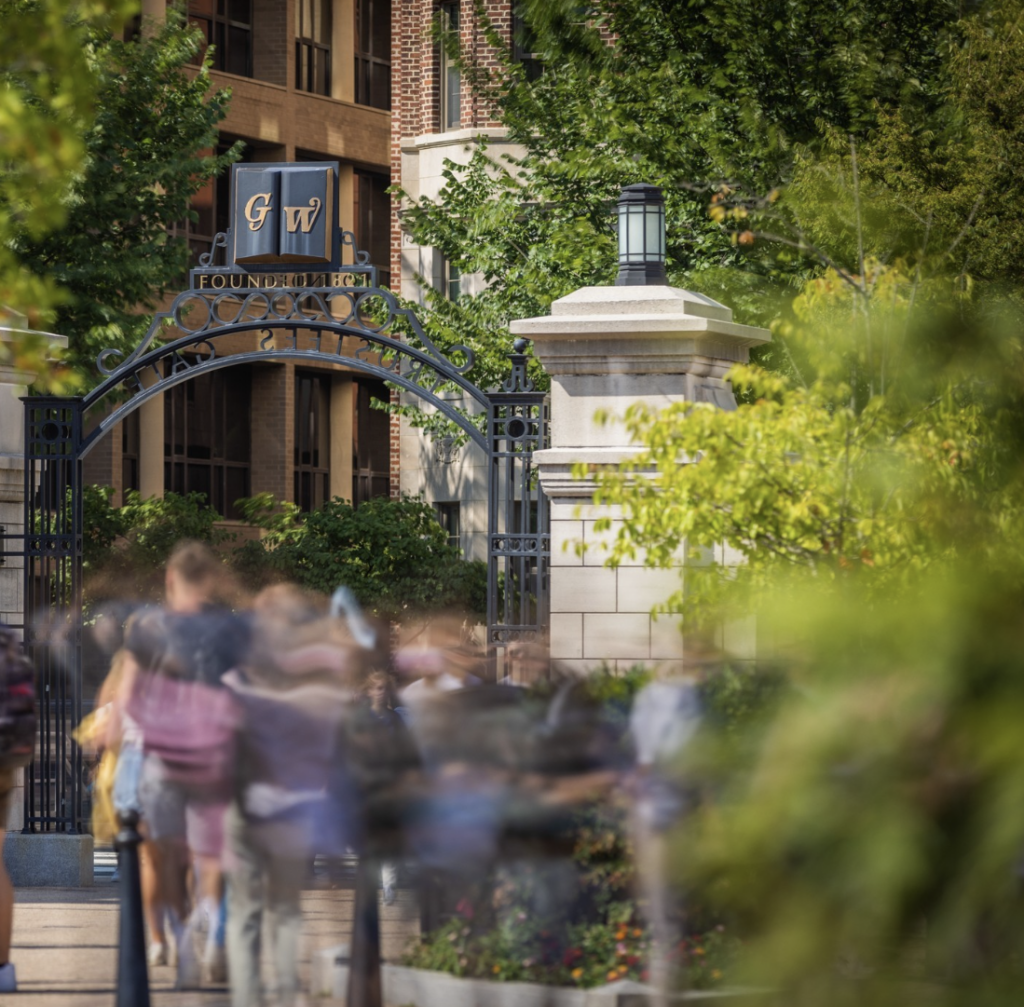 George Washington University (GWU) offers a Master of Professional Studies in Publishing on campus and online. GWU covers the curriculum in their Graduate Certificate in Publishing and the Graduate Certificate in Publishing Management program with classes including Book and Journal Publishing, The Business of Publishing, Ethics in Publishing, and more. Students can also get involved in the Publishing Book Club to get a feel of the community and experience for future professions. I don't think I've ever seen so many classes and friendly faculty dedicated to teaching professional publishing when most universities don't offer it at all.
"While many challenges face students entering the publishing field, perhaps the most daunting, if they are not already working in the field, is landing their first position. About one-third of our students come into the program working in the field, sometimes with significant experience; about one-third are pivoting from another field; and about one-third are straight from undergraduate degrees or with only a year or two of professional experience. Publishing can be a challenging field to enter. Our program prepares students by its comprehensive nature, instilling expertise that is both wide and deep, by emphasizing career management, by demonstrating the wide range of rewarding sectors and job positions in the field. We encourage students to think beyond trade, to consider university presses, other scholarly publishers, and government publishing; and to explore jobs or careers in rights management, marketing, or production in addition to editorial careers. Some graduates launch their own publishing businesses; others rise as leaders in their organizations. Publishers and other organizations, large and small contact me, eager for more graduates of our publishing program.," Director & Associate Professor of the Graduate Program in Publishing at GWU John W. Warren said.
As Warren described, publishing is a niche field and can be difficult to break into. (Though I hear that about everything these days.) When looking for the right program it is important to have backup plans, connect with the right people at the university, and take advantage of the resources given in each program. Finding the right program for you may be difficult since we are filled with so much hope of a new beginning or the check for our career goal and want to fill up as much knowledge as we can. It will take time and effort (and coffee) but that's okay, with this choice you are already getting a leg up on your career. Like Warren, there will always be room for more opportunities to advance.
---