COVID-19 really took a toll on us, especially as students since we needed to adjust to a whole new routine. Maintaining your physical health may seem difficult since states ordered everyone to stay inside their houses. Furthermore, staying mentally healthy matters just as much, especially at a time like this. No one expected to complete their semester online, and in some cases, no one truly prepares for the unexpected. Let's shine some light on this situation and look for ways to keep our spirits going.
Keep reading for 11 ways to stay physically and mentally healthy during COVID-19.
1. Staying in Shape
At this time gyms and recreational areas remain closed for safety purposes. On a positive note, this makes for the perfect opportunity to get your fitness in gear. You can access a variety of at-home workouts through apps, YouTube and Instagram live. "I like to work out a lot. I will switch it up in various ways," University of South Florida sophomore Lianna Chan said. "For example, I'll do home workouts with different exercises, go running two to four miles and make sure to do yoga at night for 30 minutes. USF Recreation and Wellness Center has Instagram lives with instructors doing workouts, so I join in their lives sometimes." In a time where stagnation is hard to avoid, use this as a chance to stay active. For me, the garage continuously makes for a great space to work out in and continue dancing in. After a full day of homework, a walk around the neighborhood acts as a great activity while getting some fresh air.
2. Eating Right
What do you eat when roaming your house all day? A better question: What do you NOT eat? If take-out meals and fast food made up your diet prior to quarantine, now is a perfect time to learn how to cook your own healthy meals. You could try cooking with more vegetables, eating healthier sources of protein or healthier dessert options to satisfy your sweet tooth. Overnight oats make a great and healthy breakfast to fill you up for most of the day so that you don't continue to snack. Simply take a jar and fill it with some oats, some milk, your choice of fruit and then leave it in the fridge overnight to eat in the morning. "Quarantine has given me a lot more time to cook so I've obviously been cooking more, which is always healthier than eating out. I've also been trying to find more elaborate and healthy recipes since I have the time," University of Central Florida sophomore Kitana Rojas said. Sitting in the same environment all day can strain your motivation. "I am being mindful about what foods keep me energized versus lethargic," University of South Florida sophomore Isabel Henson said. Eating the right foods will allow you to stay more motivated and ready for the day. Pay attention to what foods will give you a boost for the day and what foods slow you down.
3. Getting Creative in Quarantine
Whether this means channeling your inner DIY queen or learning a new skill, get creative and do something besides schoolwork. You can do this can by finding ways to celebrate events that unfortunately cannot happen "A lot of people, including my step-sister, have had birthdays and couldn't have a party so we made birthday posters to put them in their front yard and sang happy birthday–like a surprise party, but in their front yard!" University of Central Florida sophomore Alyson Tomasetti said. Throwing a party doesn't sound too bad as long as everyone keeps a safe distance. Getting creative can also take you back to the basics. You could paint, color, draw–anything crafty. You can usually find creative and crafty ideas on Pinterest. Creativity exists in everyone. Find interesting and unique ways to embrace your own creativity.
4. Beating Social Media Habits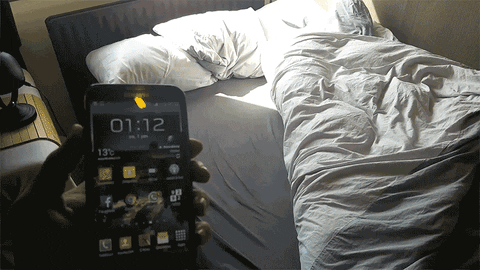 Before I get started, I must let you know that I am as guilty as anyone. I already used my phone for a good amount of time prior to quarantine, but TikTok, Snapchat, Instagram and YouTube seem to make great pastimes while stuck in the house all day. Keeping up and staying off social media is already a hard task on its own. Our phones sometimes serve as our comfort objects. If you desire to take a break from social media for the day, start by doing what seems so simple. "Trying to avoid social media and being on my phone has been difficult, but the only way I can focus is to keep my phone in my bedroom, such as hidden under my pillow, away from where I work so that I do not get distracted," Howard University sophomore Neal Mohit said. I know this method works for me when I need to meet a deadline with homework. You know what they say–out of sight, out of mind. If you passed this step but it did not turn out as planned, the "time limit" feature on the iPhone helps you avoid overusing social media. This way, you still get your daily dose of social media, but your phone lets you know when you hit your time limit. When I notice a test approaching, I make sure to do this for all my social media apps. For the most part, it works.
5. Learning Something New
You sit through lectures. You write those essays. You do those calculations–ALL DAY. If you need a break from schoolwork start working towards that thing you said you always wanted to do. "When the semester is finished, I want to continue learning sign language. I have books and online tools to help me with that," Tomasetti said. If you do not wish to learn anything new at the moment, work on improving something you already know how to do. For me, I make sure to spend time dancing, learning new moves, and choreographing new things to keep it in my body and continue being creative with dance. If you enjoy a passion, I encourage you to take some time of your day to do what you love and expand on it.
6. Staying in Contact with Friends
I know. I miss them too. Luckily, we grew up in a generation where technology works to our advantage. Although you cannot see them in person, you can still talk to your best friends with a simple, call, text, Facetime, and yes, even Zoom. New discussion topics may be hard to come up with since nothing new has occurred in our lives as of recently. Get creative with it. You could set up a Facetime date with your significant other. Find an activity that you and your friend can do. Recently, a friend and I made a "Quarantine Facetime Checklist." At the end of every day, we call each other and do something different on that list. To give you an idea, that might look like a self-care night, a meal-prep night, an arts and crafts night, a game night or a movie night. You could even throw a Facetime sleepover if you really wanted to. Think outside the box a little bit and enjoy your time together.
7. Sleeping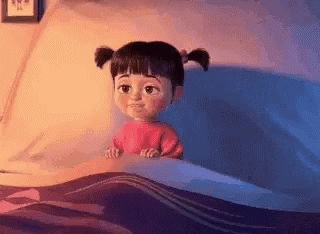 I mean it. If you find yourself awake late at night because of homework, that's a different, understandable situation. However, when done for the day, make sure you find time to rest. The show can wait, the conversation can wait. Go to sleep if you feel tired. Losing track of time can easily happen when inside all day. Taking a nap can't hurt and heading to bed a little earlier than usual can't either. This gives you the perfect opportunity to get those consistent eight hours of sleep each day.
8. Staying Informed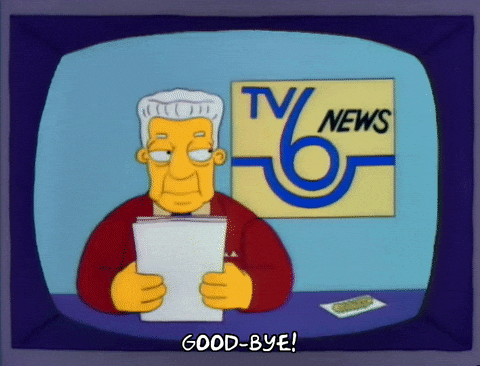 The whole world talks about the same thing every day. Everyone everywhere knows about COVID-19. "Watching the news in the morning and during dinner to stay informed but turning it off all other times besides those times is keeping me mentally healthy," University of Florida freshman Mackenzie Kurth said. In most cases, our parents like staying informed (maybe a little too much). Know that channeling out the news for a day, by no means, does not mean you cannot still stay informed. Listen to what keeps you safe; block out what you don't need to hear. In a time like this, not all news being put out in the world radiates positivity. With that being said, in order for you to stay positive, stay informed–but don't feel the need to listen to everything you hear and read everything you see.
9. Keeping a Positive Mindset
Mind over matter. It seems hard to stay positive in such a time. Understand that the way you think about the situation reciprocates how you will handle the situation. "Honestly, just knowing that my family is safe and healthy and knowing what a privilege that is because not many families are in that situation currently is getting me through this mentally," Rollins College sophomore Camila Fuentes said. You may realize you lost some things but focus on what you kept with you throughout this time. "I'm keeping things in perspective! We are doing this for the betterment and well-being of others," said Henson. Staying positive and filling your mind with positive energy allows your mind to focus on the good in life.
10. Taking Time For You
Our families get excited when everyone occupies all the rooms in the house again. Make sure to spend time with the people you love, but don't forget to take time for yourself. "I try to go outside as much as I can and I drink my coffee out there or just listen to a podcast, just trying to spend time with myself in a peaceful setting," University of Arizona sophomore Nathan McComb said. Find that "happy place" when taking time for yourself, whether that looks like an activity, a book, music or anything that makes you feel at ease. If you need a little breather after doing homework all day, just tell your family that you need some space alone for a little bit.
11. Looking Towards Tomorrow
Hopefully at least one of these tips resonated with you as you make your way to the end of this article. Above all, understand that no one expects you to go through this alone. "We're all stuck in the same boat, so let's ride this wave out together," University of Florida sophomore Sam Ko said. Sooner than we realize, things will slowly make their way back to normal and fall into place. Understand the positive aspects behind this pandemic, such as a healthier future. Keep a hopeful outlook in mind and look forward to a new tomorrow.