States prepared for lockdown and people raced towards the grocery stores. The shelves cleared of canned beans, pasta and toilet paper (Honestly, I don't understand people's obsession with toilet paper. It won't cause an issue unless corona gives you explosive diarrhea). People rely on unperishable foods in this time of crisis. However, this can ruin your wonderful diet and nutrition levels. Not only will your diet change, but your activity will change. Being locked in a house trapped with your wonderful family means movie days every day. Soon the term "couch potato" will reach another level. During these tough times, health remains the most of important aspect.
Keep reading for prevention tips on how to keep the corona lockdown from dragging you down.
Canned Food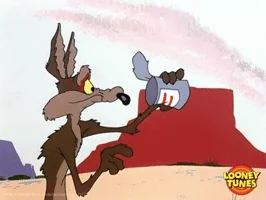 For those of us who played the smart game, you will find towers of processed food stocked in our cabinets. Many people debate that food loses its nutrients during the canning process. However, it surprisingly makes the "healthy" checklist with very few concerns. "The process of canning foods preserves many nutrients, making them just as nutritious as fresh or frozen options. In fact, canned fruits and vegetables are typically picked and canned at the time of peak freshness," registered dietitian and nutritionist Kait Richardson said. Now when you shop in stores, don't fear to grab the can. You'll benefit the same nutrients without worrying about people touching your food. Canned food acts as a staple for survival. As soon as people began preserving food in air-tight containers, they began relying on canned food as a main meal source.
Fun Fact: Canned food was invented in the 18th century in order to sustain soldiers and sailors. Emperor Napoleon Bonaparte had a fear of keeping his armies fed so he offered a cash prize for an effective method of food preservation. Luckily, determined Nicolas Appert, invented the bottle. After 15 years, he learned that if he heated and sealed the food in an air-tight container he would find no spoilage.
In some cans, a substance called BPA (bisphenol-A) lingers on the food packaging. This chemical can transfer from the can into the food. BPA exposure can of heart disease, type 2 diabetes and other health problems. "The canning process requires heat, which may reduce the water-soluble vitamin content (think vitamin C, B vitamins)," Richardson said. Also, when compared to frozen or, better yet, fresh food, canned food does add extra sodium. Canned foods contain high salt levels, added sugar and preservatives. To prevent buying canned food with undesirable nutrients, read the label. Watch for labels that read "low sodium" or "no salt added." This will decrease your overall salt intake and relieve blood pressure. When looking for an escape from the extra sugar, choose fruit that is canned in water instead of syrup. Lastly, don't forget about draining those cans. All that preservative liquid is not intended for consumption, so dump it. Canned foods may take place as the best temporary source of food for now. Here I provide a list for safe and healthier canned food choices.
Del Monte's Canned Spinach, Whole Kernel Corn (No Salt Added)
365 Everyday Value's Refried Black Beans (Add some fiber and protein into your taco mix)
Busch's Reduced Sodium Pinto Beans, Garbanzos
Hunt's No Salt Added Tomato Sauce
Del Monte Sliced Beets (The pigments in these bloody veggies prevent heart disease and reduce inflammation)
Meditation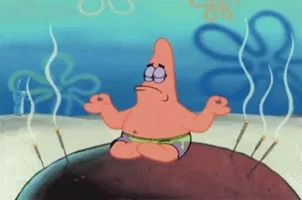 Let's follow the trails of Eat, Pray, Love, shall we? Meditation focuses your mind and guides your thoughts. Taking a moment of your day to practice meditation could change your whole outlook. You can increase awareness of your body and surroundings, reduce your stress, and reach your center. "Be able to move and be in touch with others," said Tara Brach, a psychotherapist and meditation teacher. "It is really healing. We need to have people we can talk to and be real. There's so much good science now that when two people can be in attunement, we feel more safe. It releases the stress."
People like to practice meditation to develop and intensify their emotions and mood; it can even improve sleep cycle. You take power over the body and the mind. Awareness helps you connect emotionally with the ones you love. "We are caught in a virtual reality where we are planning and worrying, or on our way somewhere else. So, to have mindful awareness means you are aware of what's going on in this present moment and the feelings inside you. You become attuned to other people and feel each other in our hearts," Brach said. Without even realizing it, your outlook on life shapes into an optimistic point of view. You improve awareness of yourself and your disturbing thoughts. Through meditation, you grow mentally by destroying evil thoughts and transforming them into positive ones.
Meditation may also help fight addictions. As you increase awareness of your body and its actions you learn to control them. Practicing meditation boosts willpower, which increases your ability to restrict food cravings. So, don't go crazy during this lockdown. Meditate for your own sanity.
App Suggestion: Balance
Exercise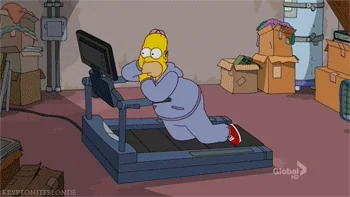 I know you hate to see it. Exercise plays a crucial role in your health. Now that you don't wake up early and spend the day getting your steps in on campus, you need motivation. The gym is obviously closed but you can continue building your body at home. I know it sounds like tough work but I am positive we won't end up like the chubby babies on WALL-E. Workouts produce endorphins, boost your mood and release stress. Remember this important fact to prevent lockdown insanity. Your body does not agree with low activity, it needs movement. Not only will you provide your body a method for expelling energy, but you will kill some time. We need to accept that we are currently living in "Groundhog Day" and the days will eventually blend into one. Kill the repetitive boredom and join a virtual yoga class! Many online exercising apps await your download. Dust off those weights and get to work.
App Suggestion: FitOn
Schedule
Keep your self accountable. Routines play a major role in your mental health. After a few days, late nights and late mornings make up your new lifestyle. Trust me, I go to sleep at 5…a.m. When corona ends, how will you kick that bad habit? Your sleep schedule shapes you as a person. Sleep impacts your weight, mindfulness, accountability, skin, reactive responses…and the list goes on. Stay accountable and set a bedtime.
Staying at home instead of working feels like life hit the pause button. In reality, life keeps going. People use Zoom to get work done while you lay in bed sleeping until 3 p.m. Maintaining a schedule for your day remains extremely important. With too much time, you could end up binge eating, oversleeping or feeling depressed. Now, I'm sure you don't want that. Make sure your schedule incorporates social time to help control and maintain your mentality. "I spend time with the fam and I make the best out of this opportunity to take a break from the hectic atmosphere of life and relax," University of Florida sophomore Jane Hufnagel said. Use a schedule to prevent bad habits from developing. They should include wake up times, meals, exercise, social contact (over the phone) and sleep times. Go dust off your old agenda and start planning.