Have you ever been to Kansas City? You know, home of the Chiefs and the Royals? Maybe you know it as the city bridging Missouri and Kansas. It's a city of history, art, theatre, sports and life: a city people should know about. If you haven't been, you certainly need an introduction.
So let's get to the heart of the matter. Come along as we usher on a tour of all that Kansas City has to offer.
6 a.m. Start Your Day at Union Station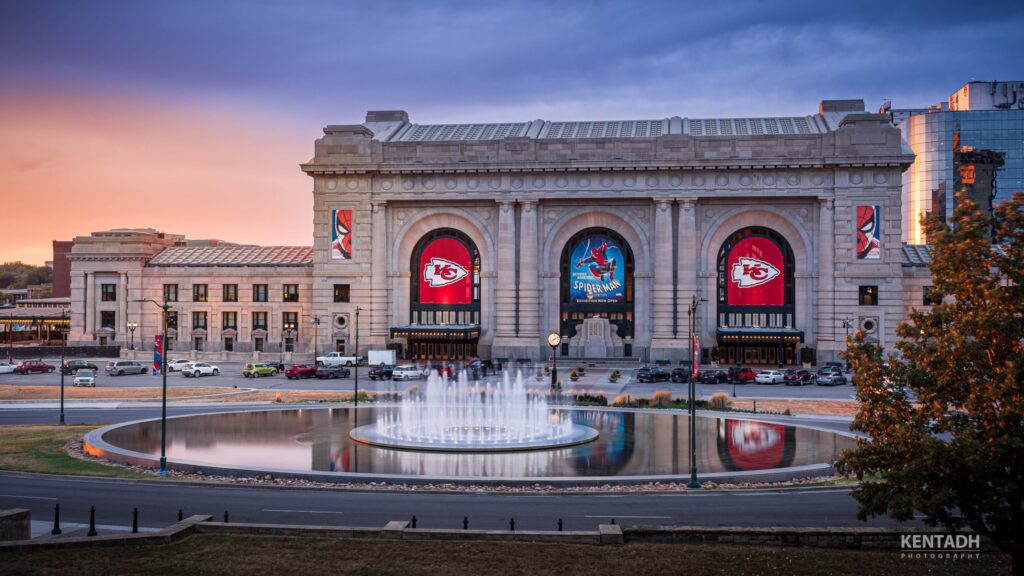 To start the day, take a trip to Union Station and watch the sunrise. This train station was originally built in 1910 but declined in need and eventually closed in 1985. Efforts ramped up for its renovation, and it was reopened in 1999. Train service resumed in 2002. Now, this restored beauty provides a home to many things, including Science City, an interactive exploratory adventure for children, a movie theater, a model train display, a couple of restaurants and an Amtrak station. As the sun makes its way into the sky, make your way to The Link, a glassed-in pathway between Crown Center and Union Station, where you can see the sun illuminate the cityscape into view. Watching the city of KC awaken from its slumber from this well-positioned outlook is a wonderful way to start your exploration of the city.
7 a.m. Chug Some Caffeine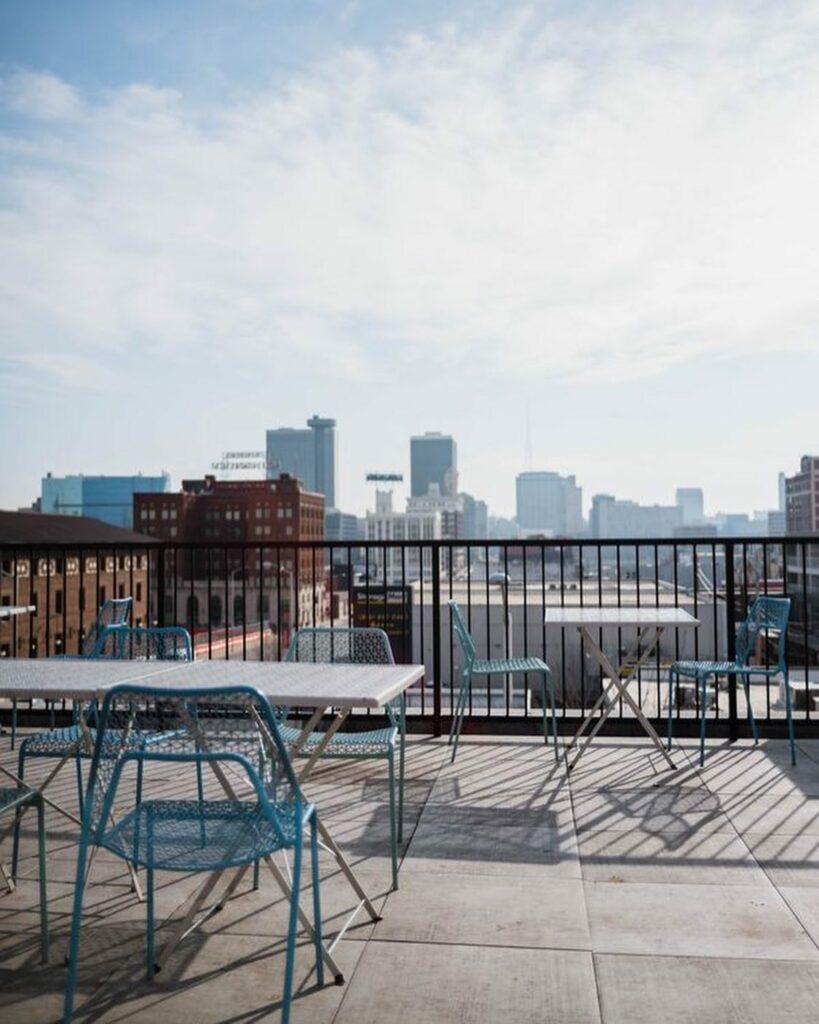 Once you've seen the sunrise on downtown's skyline, it's time to fuel yourself for the journey ahead. To satisfy that need for energy, make your way to Messenger Coffee. An iconic spot in Kansas City, Messenger Coffee boasts three floors, the top one, a rooftop showcasing the view of the city. Grab a pastry, get some caffeine into your system and breathe in the Kansas City air. Most importantly, take your time because the day is about to get very busy.
8 a.m. Spend Your Morning at the City Market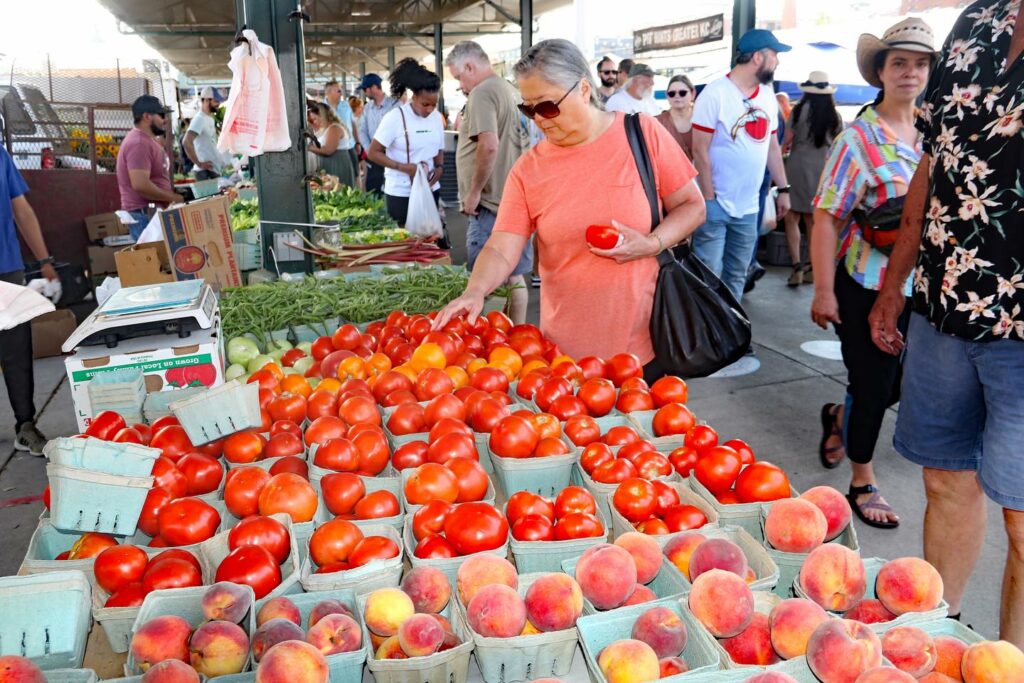 With some coffee in your system, make your way to the City Market's Farmer's Market held on the weekend. With dozens of vendors lining up to sell their wares, and with a morning breeze wafting from booth to booth, you can spend a peaceful morning perusing the work and produce of KC residents. Vendors sell everything from honey to tomatoes to tiny succulents to beautiful bouquets. Revel in the chilly autumn morning air and browse this large farmer's market.
9 a.m. Spend some time at the Kansas City Zoo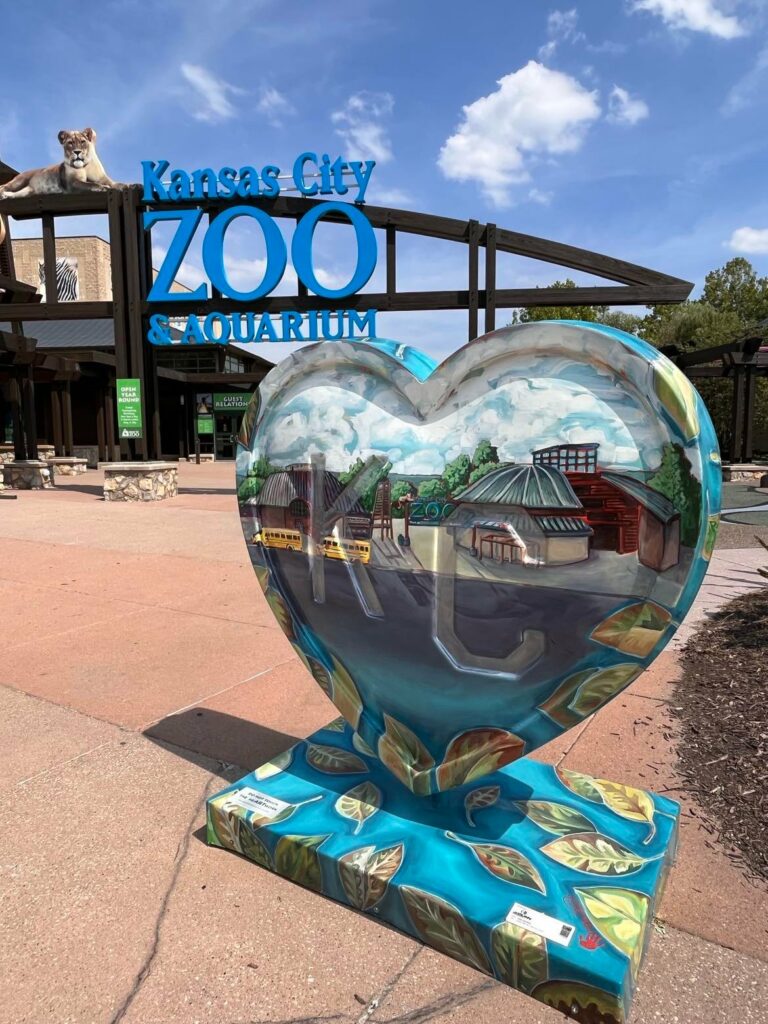 The next stop is the Kansas City Zoo and Aquarium. Whether you're a fan of big cats or an adorer of birds, this zoo has something for you. Watch the penguins get fed in the morning and observe their curious quirks. The Kansas City Zoo has an aviary, a snake house, a tropics building and more. In addition, their brand new large aquarium building opened on Sept. 1, 2023. You could be one of the first to see all that the Kansas City Aquarium has to offer, but don't forget to see the giraffes or the kangaroos or the kookaburras.
10 a.m. Glory in Art at the Nelson Atkins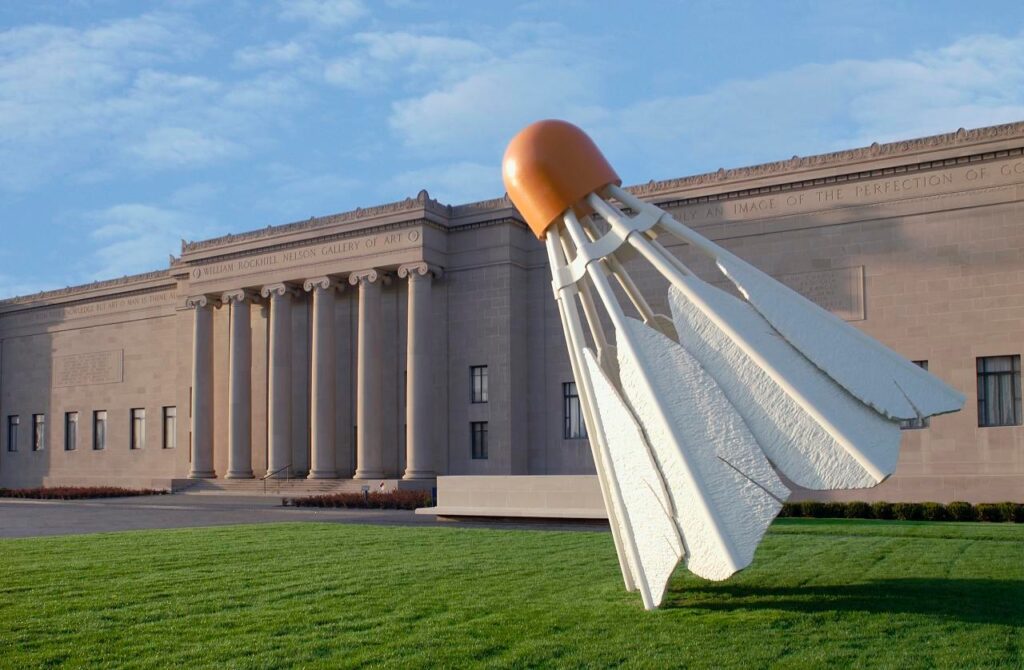 After you drag yourself away from the Kansas City Zoo, why not take in some art? The Nelson Atkins Museum of Art has you covered. The three-story, massive art gallery houses art of all cultures, from European to Egyptian. See a knight in shining armor up close or look at an Egyptian sarcophagus. Last time I attended, I enjoyed taking in the 1800s British art of lords and ladies while my friend gloried in the Medieval exhibits on display. I loved taking a break and leaning over the upper balcony, watching people milling through the Roselle Court Restaurant. We must move on, but before we do, don't forget to take a picture with the enormous and iconic shuttlecock on the front lawn.
11 a.m. Chill out with Cats at Whiskers Cat Cafe and Coffeehouse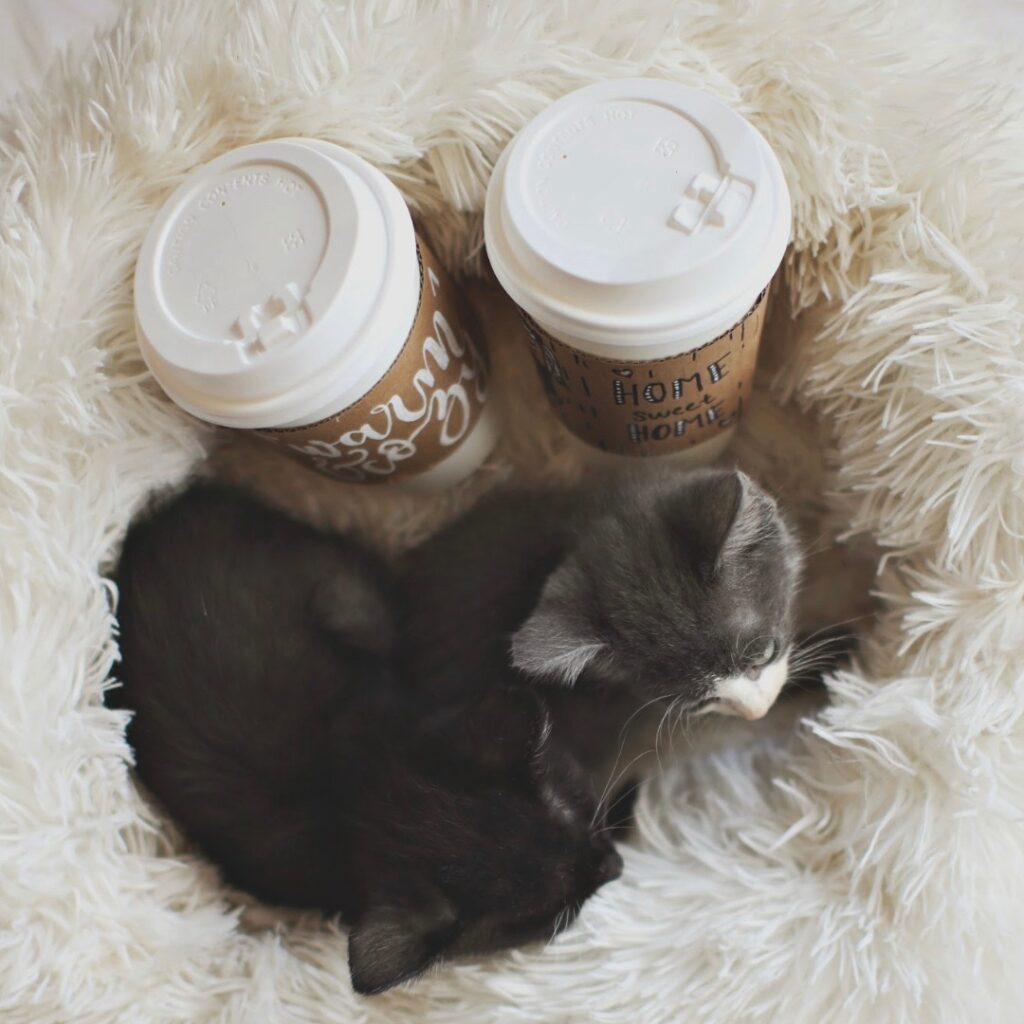 The next stop is quite a unique experience. If you are a cat person in need of coffee and a good snuggle then Whiskers Coffeehouse is for you. Their cat lounge is full of felines you can interact with. From what I've heard, black cats are currently ruling and reigning at the cafe. The cafe puts on various events, such as cat-themed paintings and book clubs. Everything about Whiskers is centered around a cat-based experience.
"One of my all-time favorite spots in KC is Whiskers Coffeehouse located in Midtown. Whiskers Cafe is a cat cafe where you reserve a spot and get an hour of visiting time with adoptable cats and yummy beverages and snacks. However, my favorite hidden gem when it comes to Whiskers is their coffeehouse next door. It's super cute, chill, quiet, and has amazing lattes (that are themed to match the cats inside). It's a great place to get some homework done or grab a coffee with friends," UMKC graduate Violet Layne said.
Whether you are a coffee lover who needs to chug multiple cups of coffee in a day or a cat lover who thrives on snuggles, this place is for you. And if you find a cat that absolutely wraps its little paws around your heart, you can adopt. They do ask that you either adopt in pairs or have another little feline at home. The cats are sourced from the KC pet project. Surrounding yourself with furry creatures makes for a wonderful way to spend an hour filling your heart with love.
12 p.m. Chow Down on BBQ at KC Joe's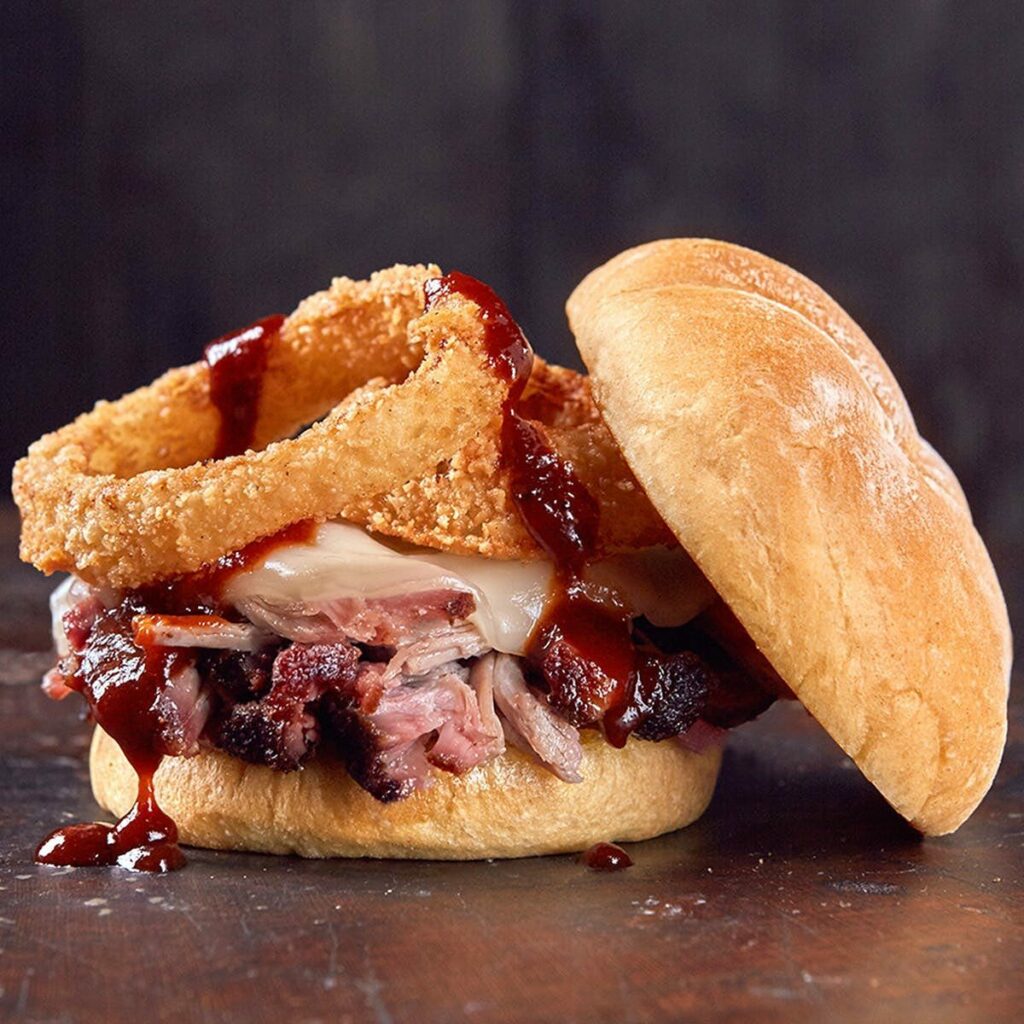 For lunch, you absolutely must try Kansas City's famous barbeque. A myriad of BBQ joints sprinkle Kansas City, whether that be little gas station spots or fancy restaurants such as Q39. For your tour of Kansas City, though, I'd have to drag you to Joe's Kansas City BBQ. A favorite of anyone in Kansas City, Missouri, KC Joe's sits just a mere five minutes from the state line in Kansas. The original KC Joe's was in a little gas station, once a fried chicken counter. KC Joe's now has three locations including the gas station. So if you're in the mood for brisket or pulled pork, pull up a chair and fill up. With such a big day already and much more to do, let the smoky barbeque fill your stomach and understand why BBQ invades KC like ivy.
1 p.m. Explore History at the Negro Leagues Baseball Museum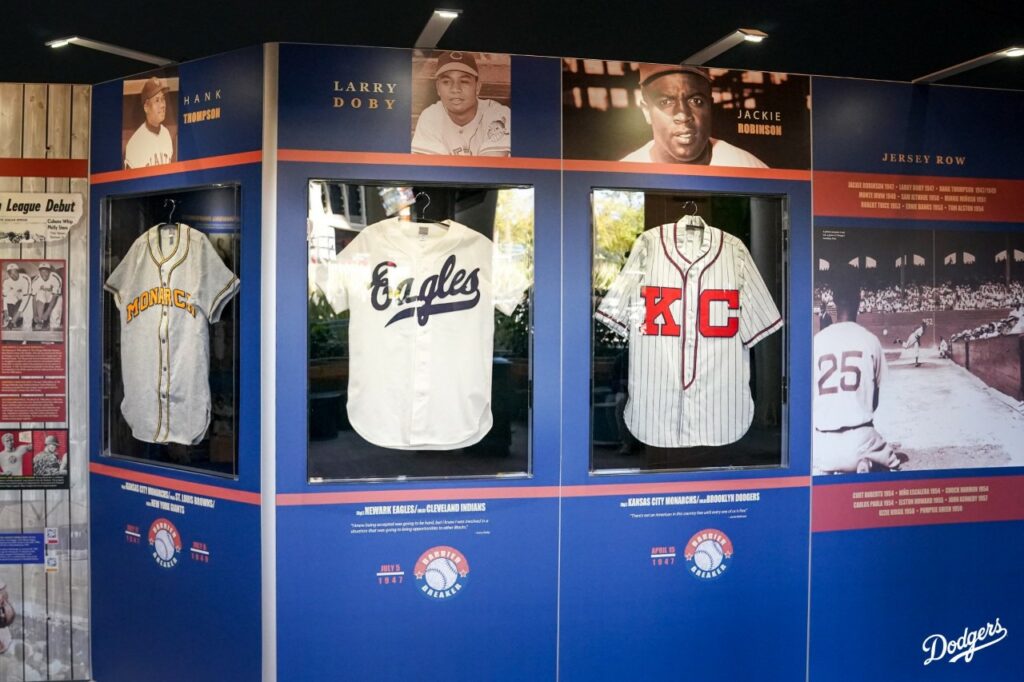 Next up is the Negro Leagues Baseball Museum. The museum, established in 1990 with its current building opened in 1997, celebrates baseball and the special history surrounding the sport. This important museum celebrates the unique topic of the African American place in the sport of baseball. It illuminates the struggles that players faced as they fought for a place in this game. It shares a space with the Jazz Museum, so if you find time, you may choose to check that out as well. However, I'm sure that the Negro Leagues Baseball museum has enough to occupy at least an hour. It is certainly a spot to check out in Kansas City.
2 p.m. Honor the Fallen at the WWI Museum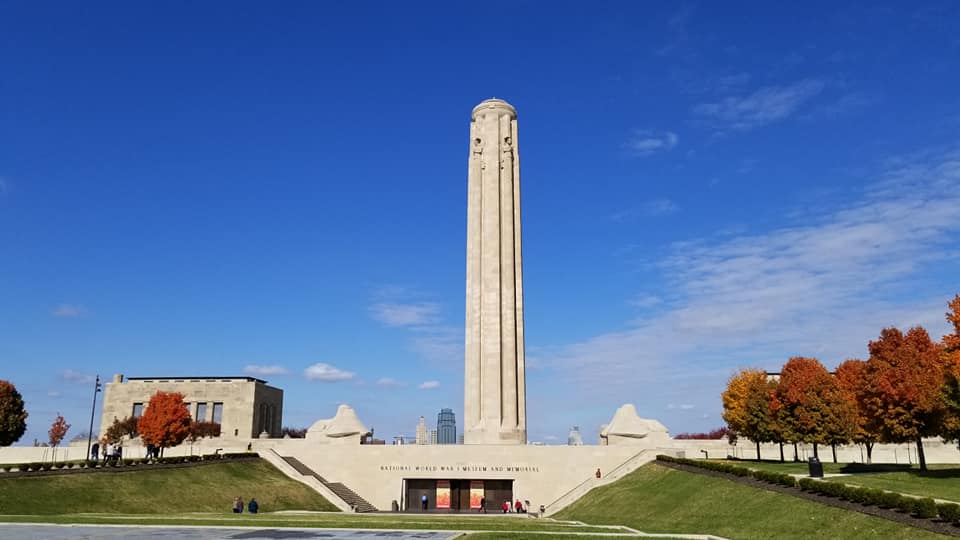 Another unique museum in Kansas City is the WWI Museum, which memorializes the "War to End All Wars." This time capsule of history showcases various exhibits that shed light on this war and its place in history. One of the iconic exhibits is the glass floored room with 9,000 red posies viewable through the glass. Each represents 1,000 lives lost in the war. Visitors can also check out the War Remains virtual reality exhibit where visitors use VR headsets to live out what the front lines would have been like in WWI— a somber but insightful revelation.
3 p.m. Treasure Hunt at First Friday's in the West Bottoms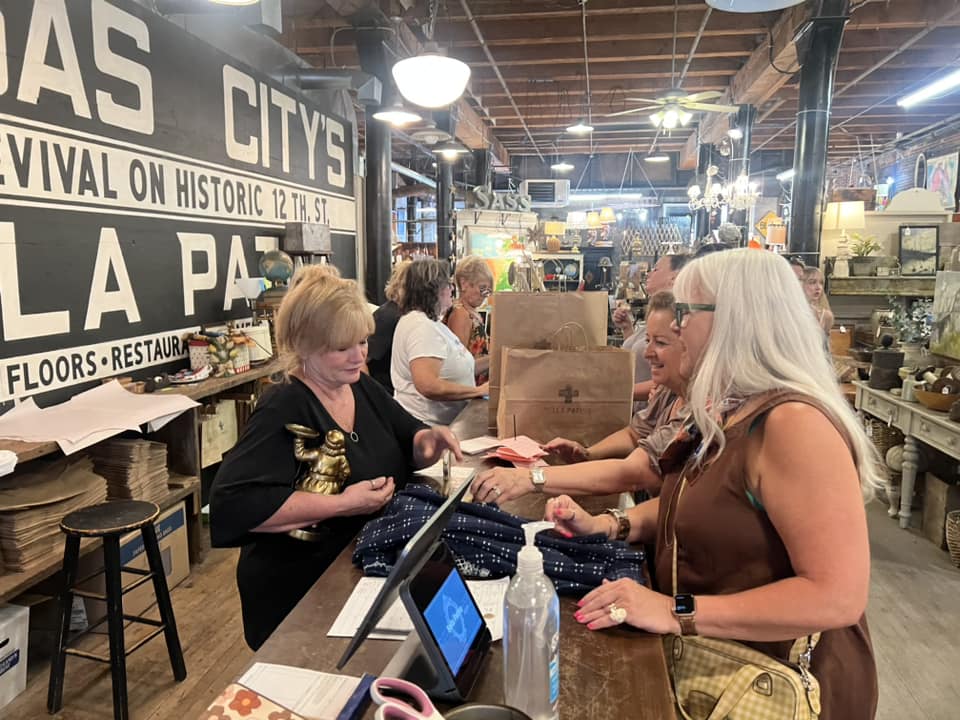 Moving on from the mournful to the memorable, let's head to First Fridays in the Antique District of the West Bottoms. Antique shops comprised of both vintage and home-made goods open up for one weekend a month, welcoming guests to hunt for one-of-a-kind goodies. Shops like Bella Patina, Charmed House or Serendipity are converted warehouses turned treasure troves, and some of the many places in the "Bottoms" to go on a hunt for something special. Plus, tons of food trucks pull up for this bustling event. A fur coat or a rotary phone might catch your eye,or a unique KC shirt, a leather chair, a stained glass window or a macrame owl. You never know what treasures you might find.
4 p.m. Meander through Downtown Lee's Summit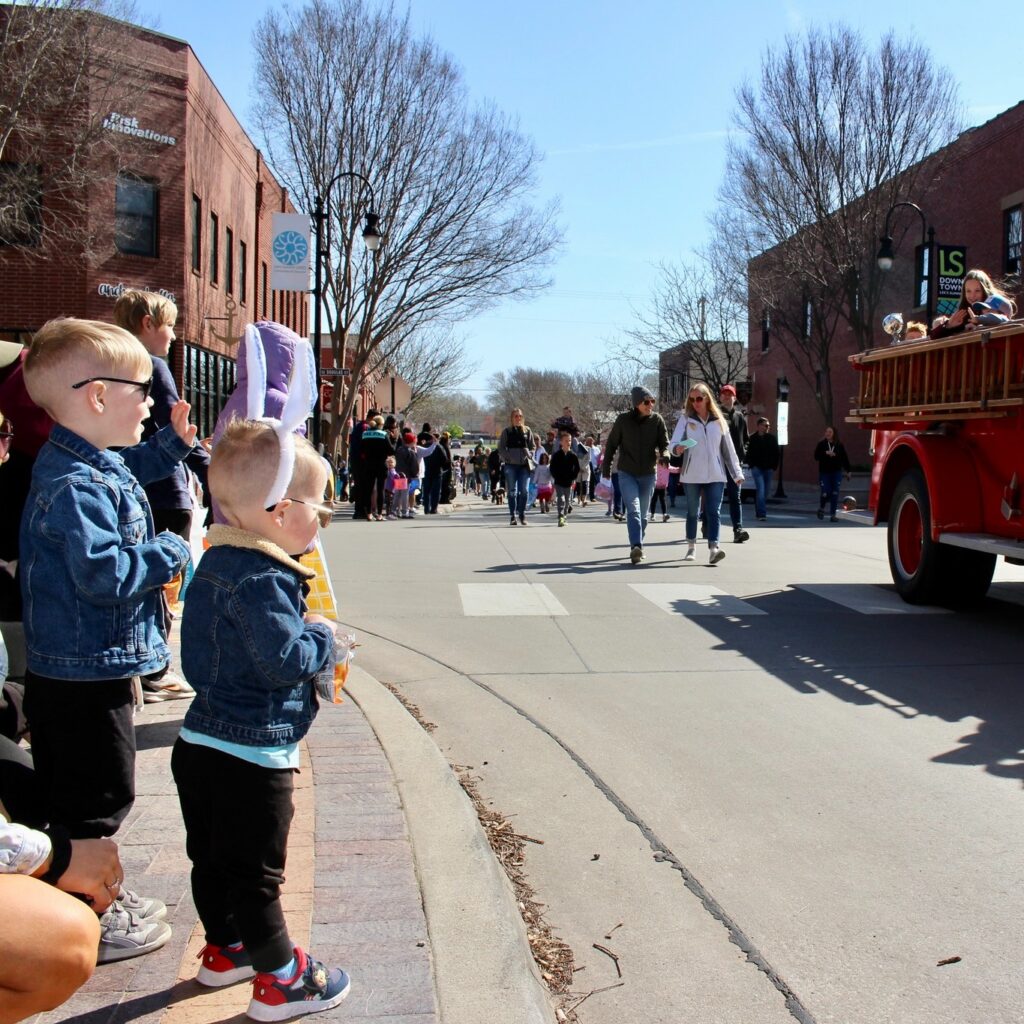 Heading into the suburbs for the start of the evening, Lee's Summit has a quaint downtown section full of lovely little shops you can browse. The area offers a taste of both the suburbs of Kansas City and the historical spice of Lee's Summit. You can explore clothing boutiques, like Anchora Bella Boutique or Elle and Em Boutique, or buy delicate bouquets from the lovely little flower shop called All A' Bloom. If you want home decor, try A Thyme for Anything, or Ivy and Sparrow.
"If you're wanting to check out local shops, Downtown Lee's Summit is a great place to go. This bricked, historical strip of Lee's Summit has multiple restaurants and photo opportunities, and overall just a cozy feeling," Metropolitan Community College freshman Bella Delacruz said.
You can browse the various establishments, window-shop or, if you want to get a little more interactive, make your own candle at Ember Candle Bar. You could even take this setting as a photo op by the train car or simply watch a train pass through the middle of downtown. However you choose to spend the hour, it will be an hour well spent.
5 p.m. Stroll through Crown Center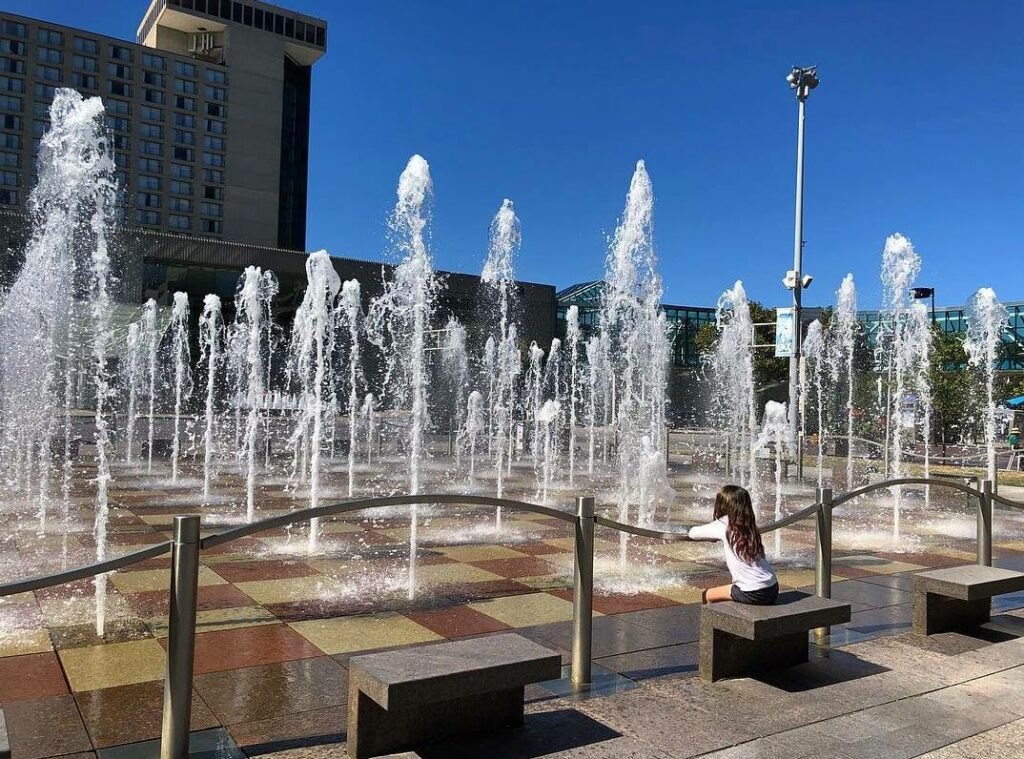 Moving away from the suburbs and into the heart of Kansas City's downtown once more, spend time browsing Crown Center, a charming shopping center with three floors of various restaurants and shops. While there, visit the Crayola store, see a play at the Coterie Theatre or enjoy a meal at one of the many restaurants. I would love to introduce you to Fritz's, a railroad restaurant that serves hamburgers, hot dogs, chicken sandwiches and the like. Instead of a waiter delivering it to your table, though, train engines chug around the ceiling and deliver your food via a lowered down tray.
6 p.m. Get Artistic at Creative Culture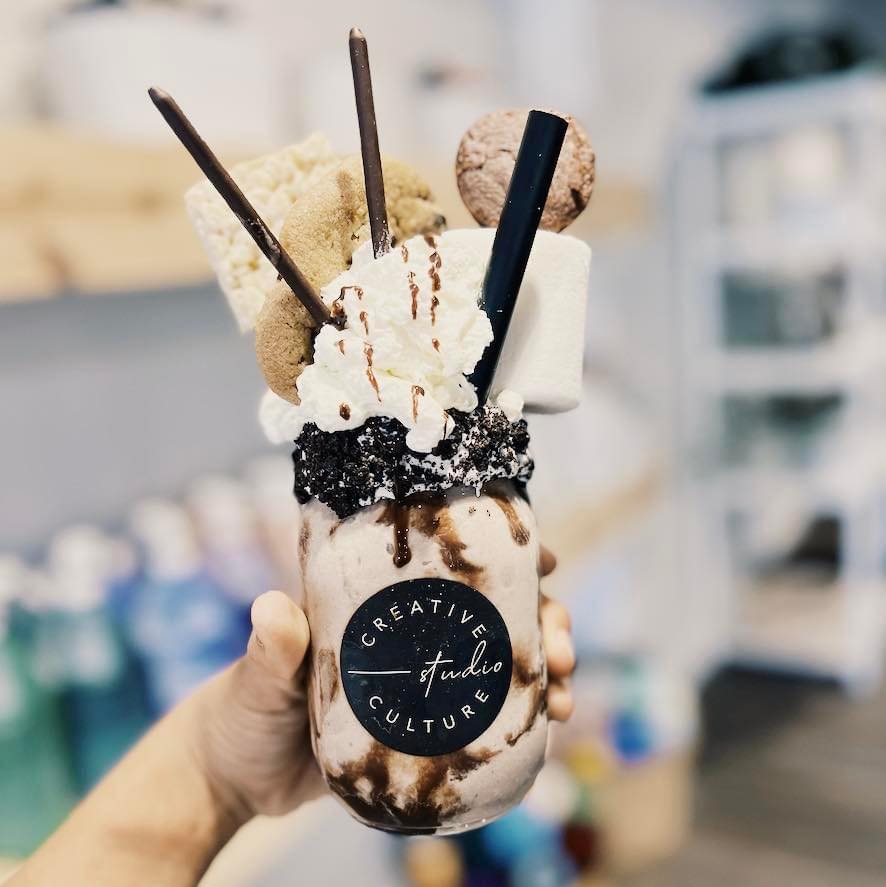 Time to get interactive. Creative Culture is a DIY studio with a myriad of different projects you can have fun with. Do you feel like making a wreath? Painting a KC themed sign? Or doing one of their ever-changing kits? You could even pick out a little succulent and paint its pot. But the fun doesn't stop there. Creative Culture also boasts elaborate and deliciously fun milkshakes with flavors like strawberry cheesecake, coffee, chocolate fudge, s'mores and more. Here, you can spend an adventure connecting with friends and get a fun piece of home decor or plant to take with you.
7 p.m. Enjoy a Show at Starlight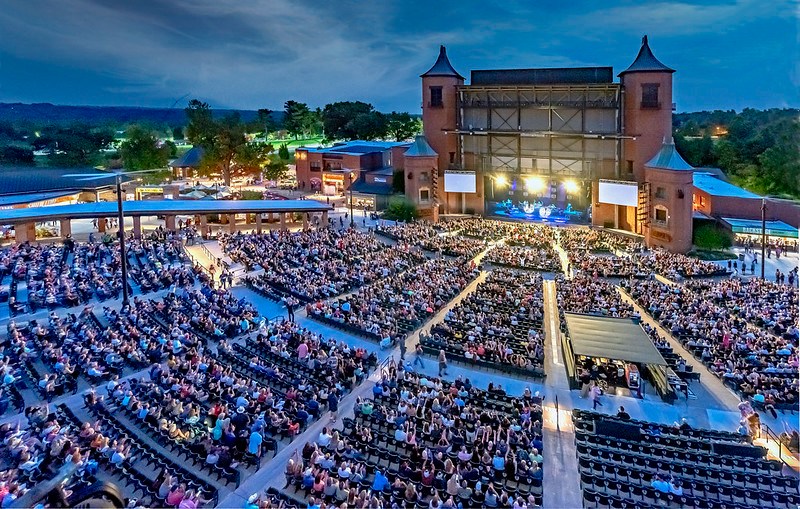 After Creative Culture, catch a show or concert at the outdoor Starlight Theatre. Situated right next to the zoo, this long-standing theatre in Kansas City can hold almost 8,000 people. The stage is nestled between brick towers or turrets which lend it that storybook feel. Starlight puts on Broadway shows every summer, which have included Anastasia, Oklahoma and Waitress recently. In addition, the theatre hosts concerts every year. So be sure to make Starlight a stop on your 24-hour tour of Kansas City.
8 p.m. Prove Your Skills at Chicken and Pickle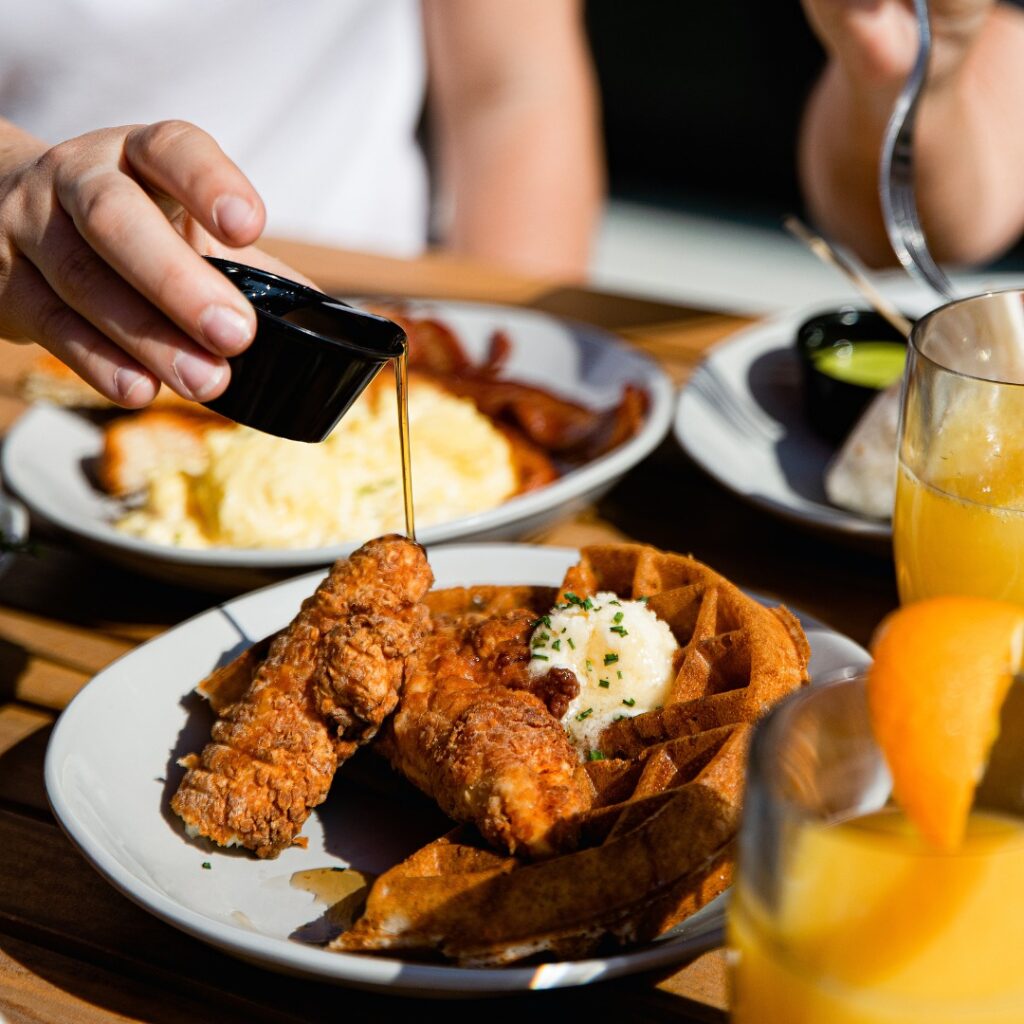 When your show finishes, head over to Chicken and Pickle for food and activity. With pickleball becoming quite the craze, Chicken and Pickle is tapping into the fun offering pickleball courts, yard games, jenga and more. Their menu has many creative and delicious chicken options —hence its name— like Pickled Chicken, Country Fried Chicken or NKC Hot Chicken. Chicken and Pickle has something to please everyone: competition, courts and chicken.
9 p.m. Cool Down at High Hopes Ice Cream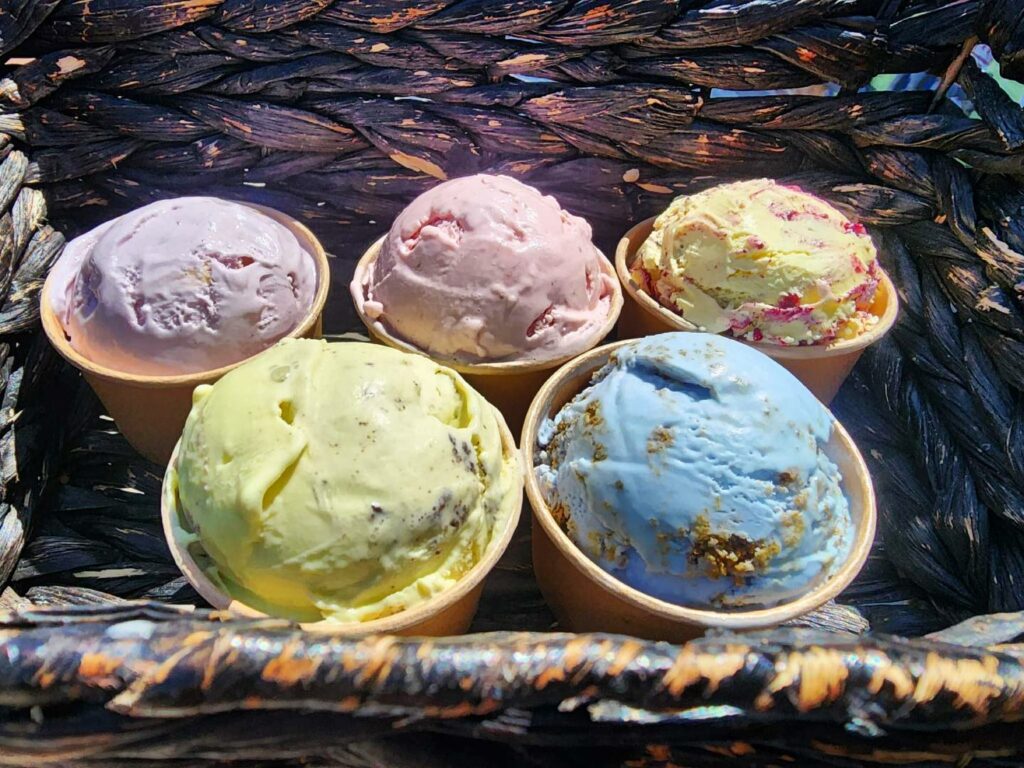 Make your way over to High Hopes Ice Cream to cool down afterward. With so many flavors to choose from, you might have the desire to stand there deliberating for an entire hour, but pick you must. Flavors include Bourbon Butter Pecan, Strawberry Soda Pop, Malted Mushroom, French Silk Pie and more unique combinations you won't find anywhere else. How will you ever choose?
"My absolute favorite spot to go to any day of the week is High Hope Ice Cream. It's a small local business off of 56th Troost Ave that has the most creative ice cream flavors and even non-dairy options. It's a walkable distance from Rockhurst University, and it's a great stop after a long day studying," Rockhurst University sophomore Sydney Duroche said.
Non-dairy options include Mixed Berry Sorbet, Joy of Almonds and Caught in the Rain. I am not surprised people are clamoring for High Hopes Ice Cream. High Hopes has brought their best creativity to their ice cream cones. So, if you're craving a cool treat, this is a must -stop spot.
10 p.m. Tour the Fountains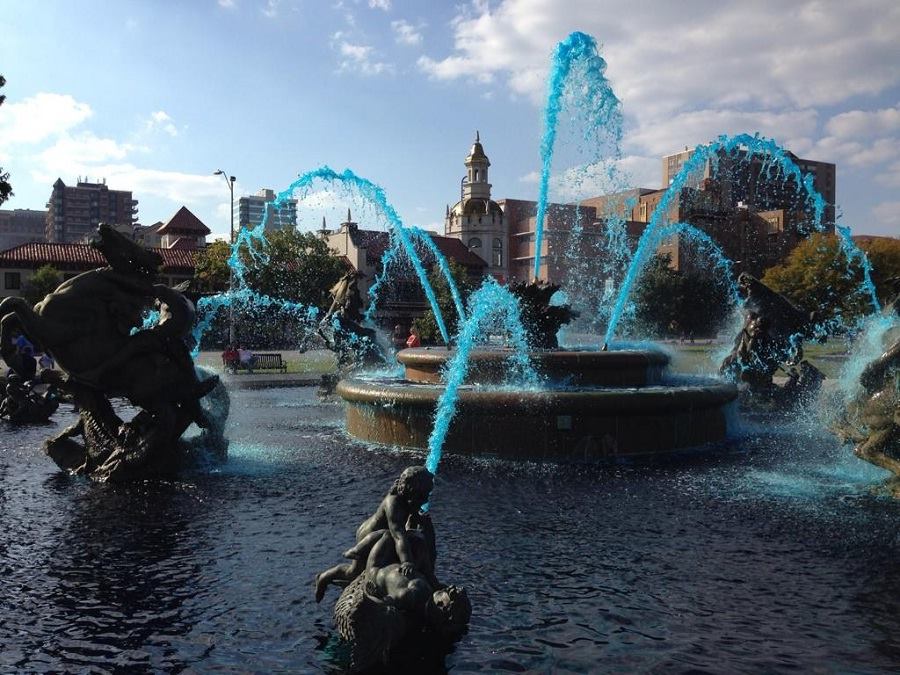 Kansas City possesses over 200 fountains throughout the city, making it the "City of Fountains." KC doesn't just have more fountains than any city in the US, it has more fountains than any city in the world, barring Rome. It even has Paris beat. Therefore, make sure you see some of the fountains while you're here. Head back to Crown Center to see their last fountain show of the night and watch water dance in sync with music provided by the Kansas City Symphony. Once the Crown Center show winds down, explore some more of the fountains KC offers, including the J.C. Nichols Memorial Fountain in Mill Creek Park, probably the most photographed fountain in Kansas City.
11 p.m. Rise to the Challenge at BRKTHROUGH KC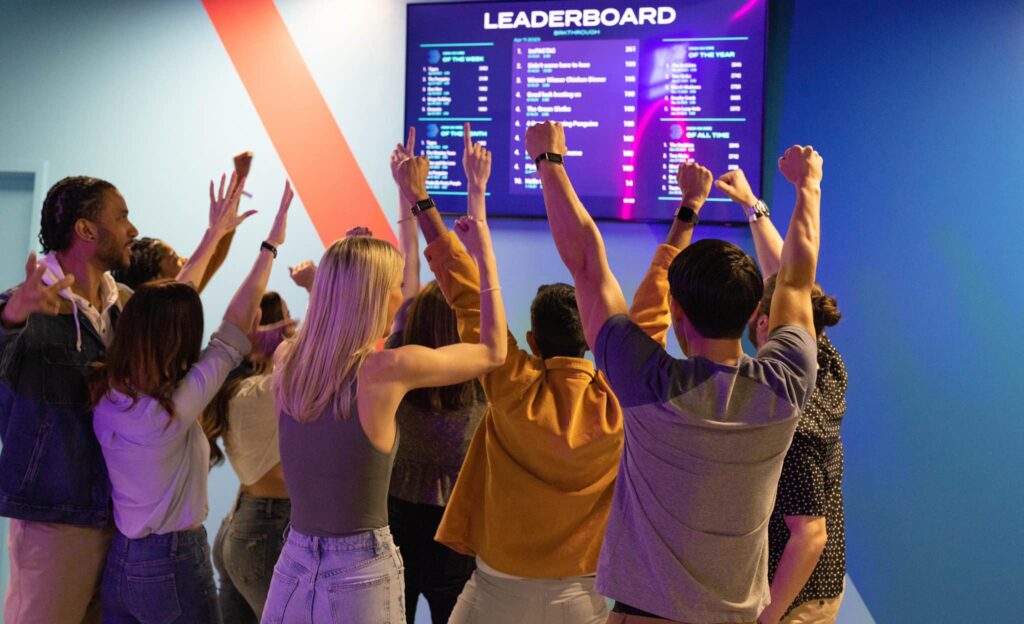 Heading into the true night hours, try an activity similar to an escape room. BRKTHROUGH is a race-the-clock social entertainment experience, designed for 2-4 friends or a date and has over 35 challenge rooms that come in three types: skill, physical or mental. The goal is to complete the room, with a timer that starts ticking the moment you open the door. The themes vary from spaceships to jungles. On Friday and Saturday, BRKTHROUGH stays open until midnight and offers a deal on the last hour of play. So complete as many rooms as you can and have fun.
12 a.m. Take Pictures in the Power and Light District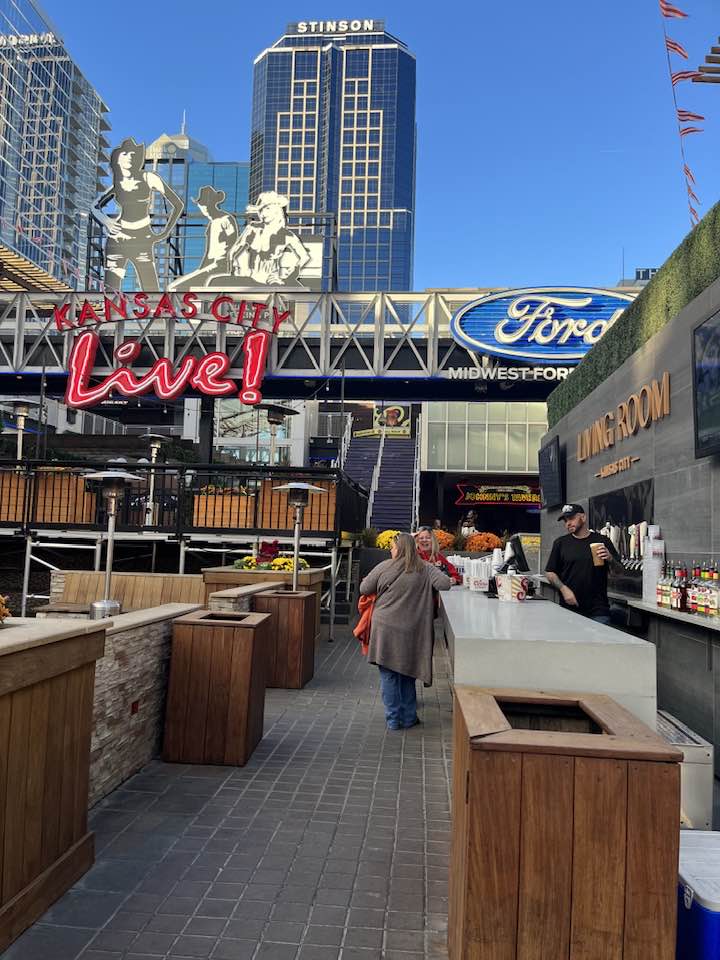 If you ask where people are in Kansas City at night, they'll probably tell you in the Kansas City Power and Light District. With many night events, especially during the summer, this area is a popular hub. Take your visit as a chance to capture pictures of the Power and Light Building, one of the most iconic buildings on the Kansas City skyline, lit up at night. Take pictures nearby with the Heart KC Sign at the T-Mobile Center or in front of the ornate Midland Theatre, or hang out in the PNC Plaza.
1 a.m. Get a Late Night Snack at Insomnia Cookies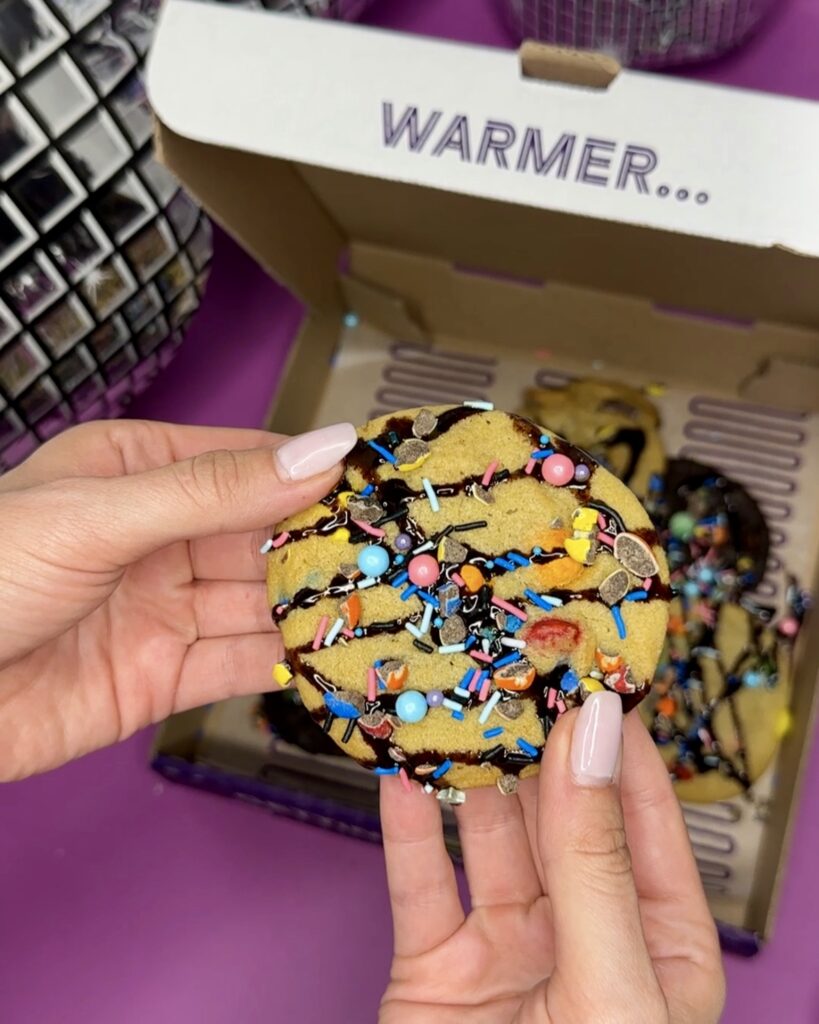 I don't know about you, but when I'm tired, I get the munchies. Let's make a couple stops to cure that need for carbs and sweets. Since you're already in the Power and Light District, make a stop at Insomnia Cookies. With the choice between classic cookies, deluxe cookies, brownies, ice cream or "wiches," (ice cream sandwiches), there is surely something to cure that sweet tooth. Plus, Insomnia Cookies has vegan and gluten free options. What could taste better than a chocolate chip cookie in the dead of night?
2 a.m. Satisfy Your Craving at Chicken-In Waffle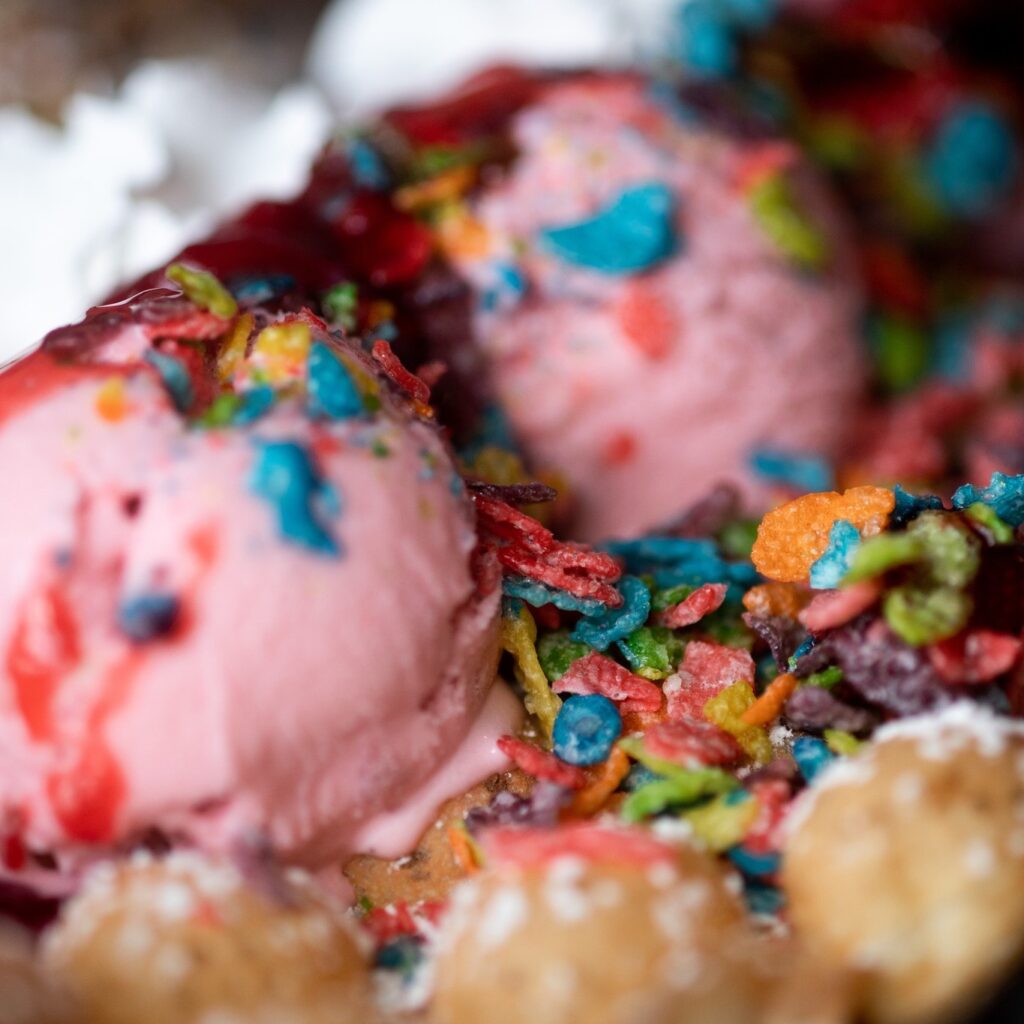 Our next stop is our second chicken stop of the day, but we are after something different this time. A waffle. Chicken-In Waffle has made their waffles into a sweet dessert. The options include The Shortcake, The Churro, The Oreo or Waffle Bites. Not much sounds better than a waffle draped in fun toppings at 2:30 a.m.
3 a.m. Drive through the Plaza Lights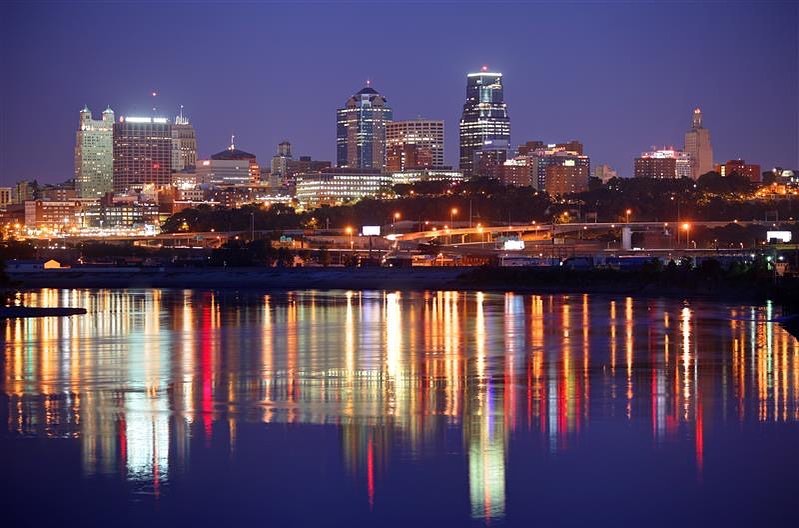 Now that you've settled your late-night munchies, take a late-night cruise of Kansas City. Kansas City's skyline lights up beautifully at night. Cruise by downtown, the Country Club Plaza or Crown Center, take in lit up landmarks, and roll your windows down to hear the sounds of Kansas City at night. Take your time to really soak it all in.
4 a.m. Enjoy An Early Burger at Town Topic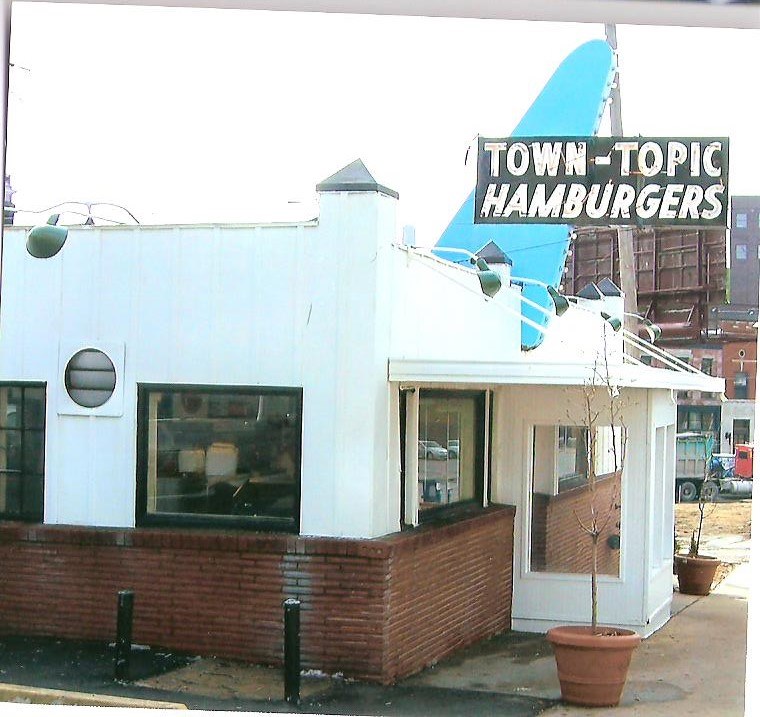 With the day starting to wind down, visit one of Kansas City's iconic 24-hour spots: Town Topic. This all-night haven for food is a diner joint with a retro feel that is known for its late night availability. So never fear it closing on you because it'll be open. With the morning just around the corner, take joy in a hamburger, a patty melt or a classic root beer float. Eat up!
5 a.m. Ride KC Scooters into the Morning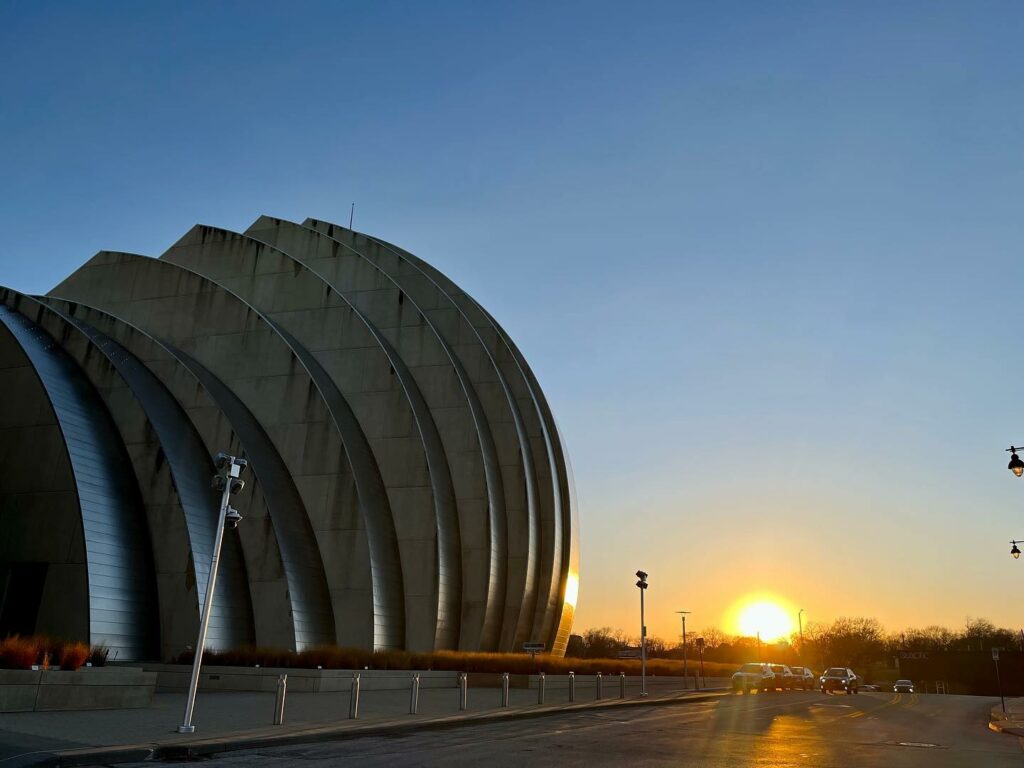 With morning on the horizon and the city lighting up with the first rays of the sun, take in the last hour of this tour of KC. Rent a scooter or bike and enjoy the rest of downtown KC. Pass the Kauffman Stadium of Performing Arts and the Kansas City Star Building. There's only so much the city can show in one day, but enjoy it as you see the glass begin to glint with the morning sun on another day in Kansas City.