High schoolers who want to study an art-related subject at university usually feel stuck or unsure of how worthwhile obtaining a degree may prove. The humanities don't carve instant paths to a specific job like STEM majors often do. However, certain art education programs in the U.S. provide the necessary practical guidance to establish oneself as a working artist, including their proximity to artsy cities, tuition costs, graduation rates, art programs and notable alumni. Many colleges actually offer pretty specific courses and majors for one looking to work in animation or something like furniture design, challenging the preconceived notion that studying art cannot be practical. 
Keep scrolling to see the top 10 art education programs that lead many to fulfill their artistic dreams.
10. Maryland Institute College of Art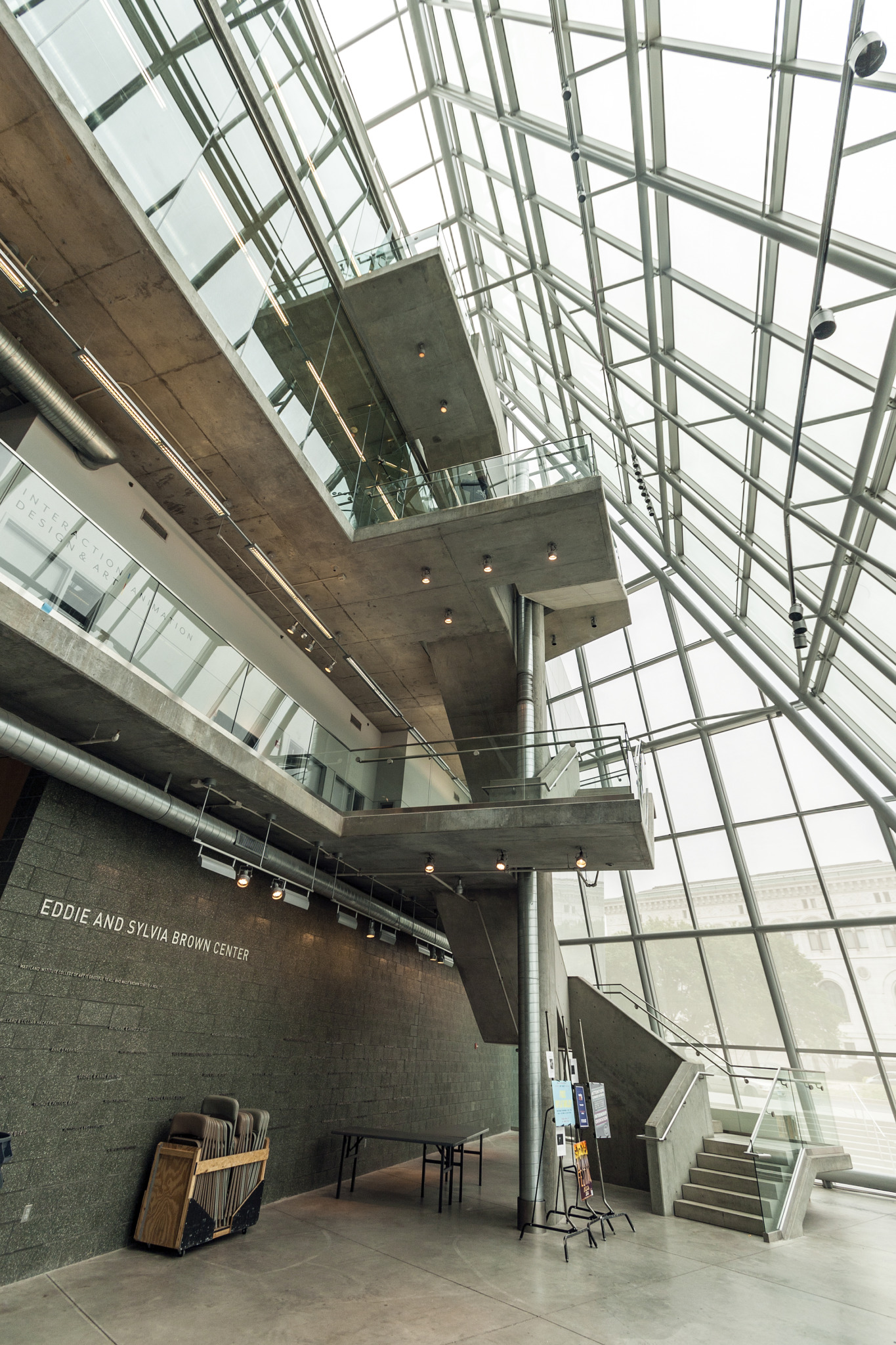 As one of the oldest degree-granting colleges of art and design in the nation, MICA remains a common choice for students seeking an art education. With a dedication to cultivating a new generation of artists, MICA holds a high graduation rate of 68% and a relatively cheaper tuition of $49,190. 
"What I've learned the most at MICA is that methodology and how I approach and think about art as I create it is an essential part of the process. In high school, the way I made art was very linear, but I realize now that I should challenge myself to tackle the same piece from all sorts of directions. Not only does that make the art more fruitful, but it makes the journey even more enjoyable," junior Evan Ramirez said. 
With 19 different majors across the board, MICA provides students with several options, the most popular being illustration and graphic design. Jeff Koons, known for his stainless steel balloon animal sculptures, earned his degree in painting at MICA in 1974 and has used the method of art fabrication extensively in his work. MICA also offers a first-year fellow program in creative entrepreneurship, which focuses on integrating studio research with technology, project-based learning, professional practice and financial literacy. Indeed, MICA could certainly be a solid choice for art students, especially if they want to be a two-hour train ride away from New York. 
9. Pratt Institute 
Also in the hubbub of New York lies the Pratt Institute, eminently known for its top programs in architecture, interior design and industrial design. At the beginning of its founding, Pratt focused on teaching practical skills through a vocational training program, but soon evolved into an institute dedicated to fine arts.
"I go to Pratt for photography, and throughout my time here I've gotten to build my portfolio through school projects, freelance work in New York like weddings, exploring the city every week with friends, etc. My favorite class was about the relationship between images and words, and how writing plays a role in photography," senior Preston Loor said. 
Pratt offers a more classic selection of programs like illustration and graphic design in its 23 different majors, but has an incredibly low graduation rate of 45% and tuition of $53,814. However, don't let these statistics deter you because Pratt sits in Brooklyn, which provides a huge locational advantage in a day and age where connections prove essential. Famous fashion designer Jeremy Scott himself started out as a fashion design student at Pratt Institute and later built his career through opportunities in New York and Paris. 
8. School of the Art Institute of Chicago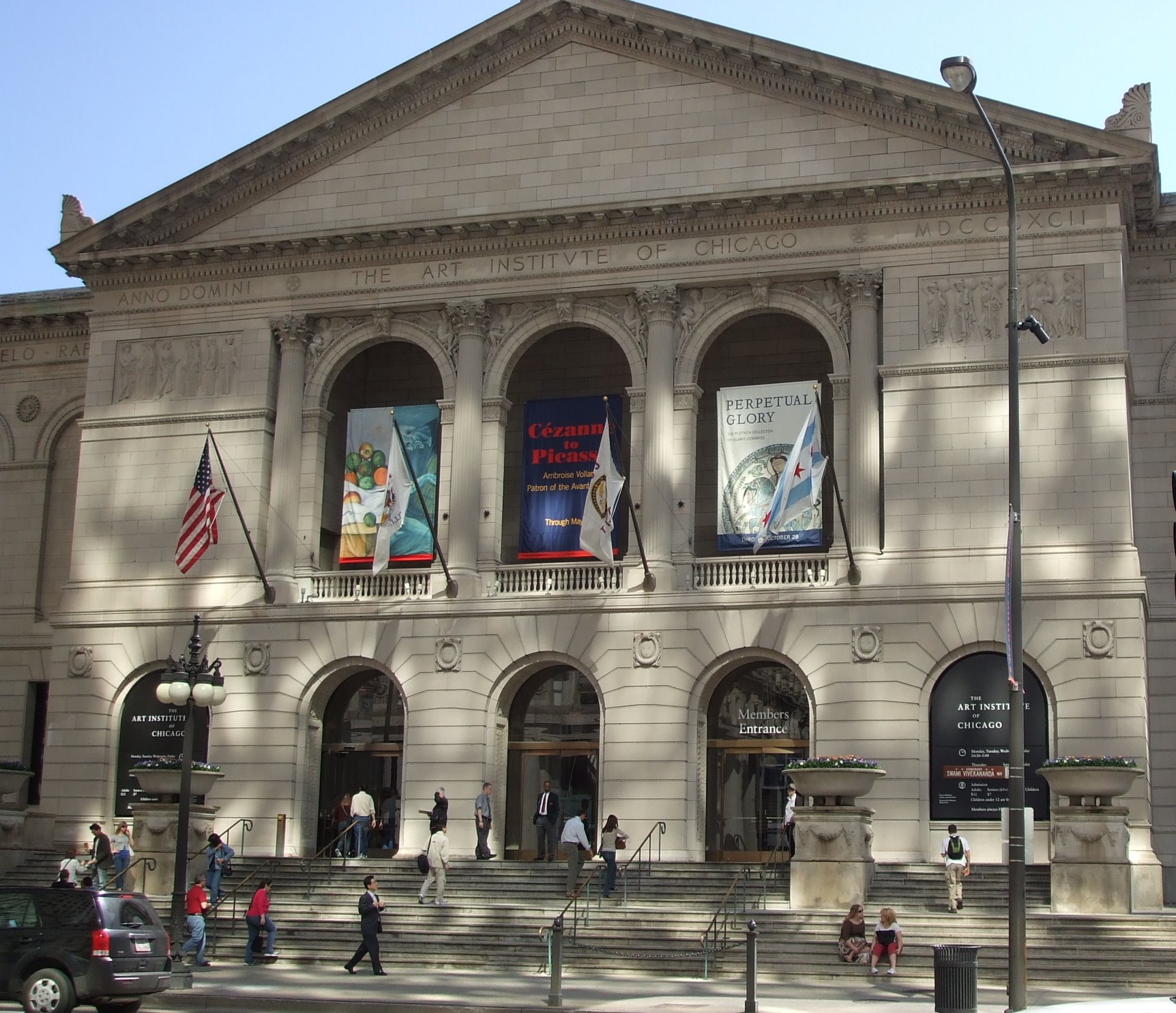 Attracting many potential students, School of the Art Institute of Chicago has some of the rarest artistic programs you could think of. With 17 programs ranging from art therapy and counseling to furniture design, SAIC could be a good fit for many students looking to embark on unconventional education paths. 
"A group of wacko artists in the making. What more could you ask for? Just kidding, but SAIC is fun in that some of your friends will be majoring in stuff like museum studies while you're out here learning about how books are made. Sure, people will talk trash about going to an art school, but hey if you love art then go for it," junior Wesley Chan said. 
SAIC, a private university, has a high graduation rate of 63% and costs $52,200. Interestingly, it started out as an art students' cooperative founded in 1866 then grew into a museum and school. Indeed, SAIC has a deep history with the arts, so much so that the so-called mother of American modernist art Georgia O'Keeffe attended SAIC in 1905. SAIC's name will continue to grow in the hub of Chicago, Illinois, spurring on artists in the making. 
7. Savannah College of Art and Design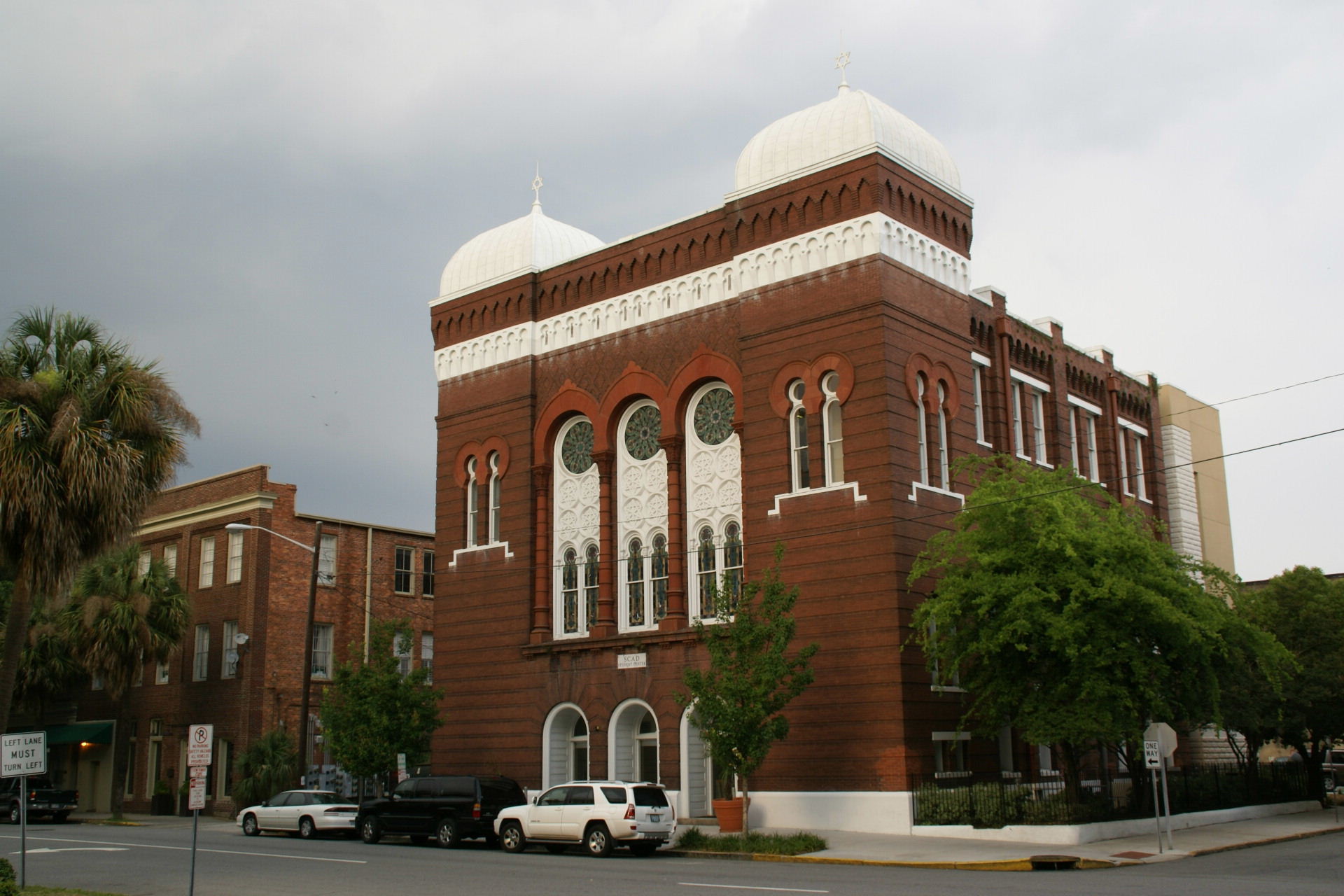 Known for their top programs in interior design and architecture, this private university continues to shape the next generation of visionaries. SCAD has a 57% graduation rate with locations in Georgia and France, plus around 35 programs to choose from. Split into four schools—building arts, communication arts, design and fashion—SCAD offers the opportunity to explore specific educational routes. One of the few colleges that offer majors in interior design or user experience design, SCAD focuses primarily on design education. Rather than offering majors only dedicated to the entertainment industry, most of SCAD's programs lean towards the fashion, real estate or technology industries. 
"SCAD has a big dropout rate because of the workload, so I would say if you're not up to working diligently then art school might not be for you. Other than that, you put the work in and companies like Ubisoft, Nike, etc. will be knocking on your door," senior Jeremy Ruggas said. 
SCAD, compared to many other art universities, remains thousands of dollars cheaper with a tuition of $37,575, which could be much more affordable for lower-income students. Also, American comics artist, Robert Atkins, attended SCAD and now teaches at the university, providing a telling indication of the quality of education SCAD brings. 
6. Rhode Island School of Design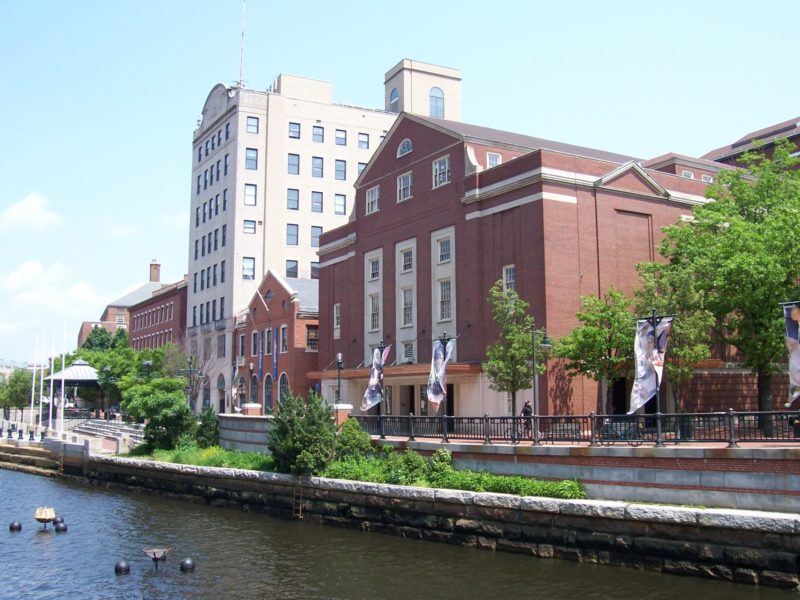 RISD proves exceptionally difficult to get into with a 25% acceptance rate, but has one of the best traditional art curriculum offerings in the country with 17 majors , from textiles to glass and everything in between. Being one of the first art colleges in the U.S. means decades of room for development, thus RISD costs $54,890 a semester and has a dual degree program with Brown University. 60% of all RISD students successfully graduate, which tends to be a common trend among art universities. 
"My favorite part about RISD is the people. Being in an artistic community just fills you with more passion and motivation to create and be moulded into an artist. In my high school, I didn't really have that group of people to nerd out and be pretentious about art with, but at RISD you're just wowed everyday by the things people make," sophomore Grayson Nerop said. 
Being in Providence, Rhode Island doesn't give much room for networking, but alumni like Seth MacFarlane prove that one can make amazing use of a degree from RISD! 
5. University of Southern California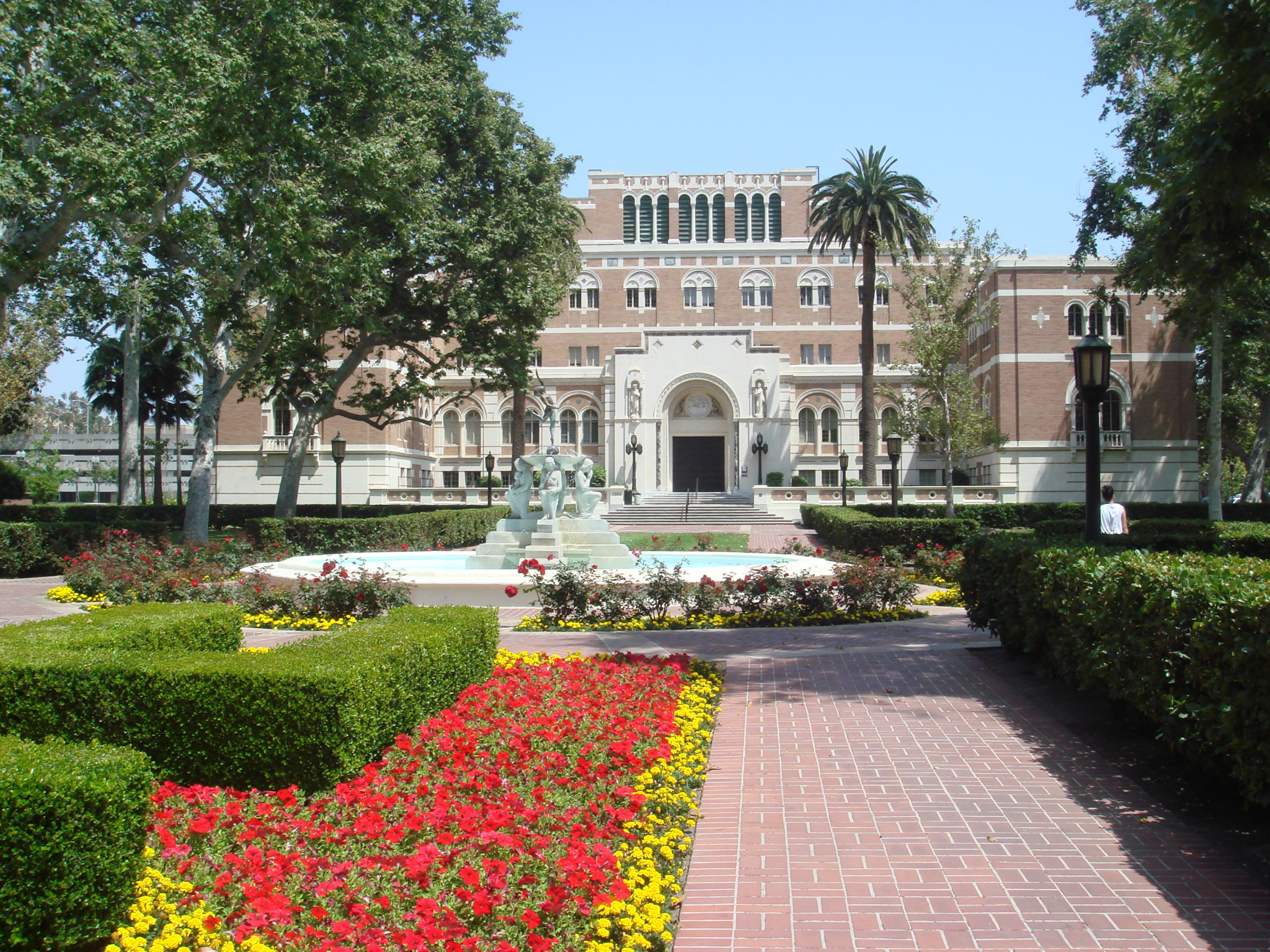 USC: home to distinguished and acclaimed schools in architecture, art and design, arts/technology/business, cinematic arts, dramatic arts and music. The only caveat? Their tuition of a whopping $59,072. With 33 artistic programs and a comforting graduation rate of 77%, USC is worth it for those who can afford it. 
"I've loved my time at USC so far. As a cinematic arts, film and television production major I get to take classes in screenwriting, directing and film theory. Being in LA is also a plus because I've gotten many opportunities just through that," senior Laya Orhat said. 
No doubt, USC has produced many incredibly skilled artists, such as Star Wars director George Lucas, comedy film director Judd Apatow and writing fanatic Shonda Rhimes. USC also finds itself directly in Los Angeles, the sweet spot where entertainment meets glamor,  which could provide the opportunity to go to the places where showbusiness happens. 
4. Ringling College of Art and Design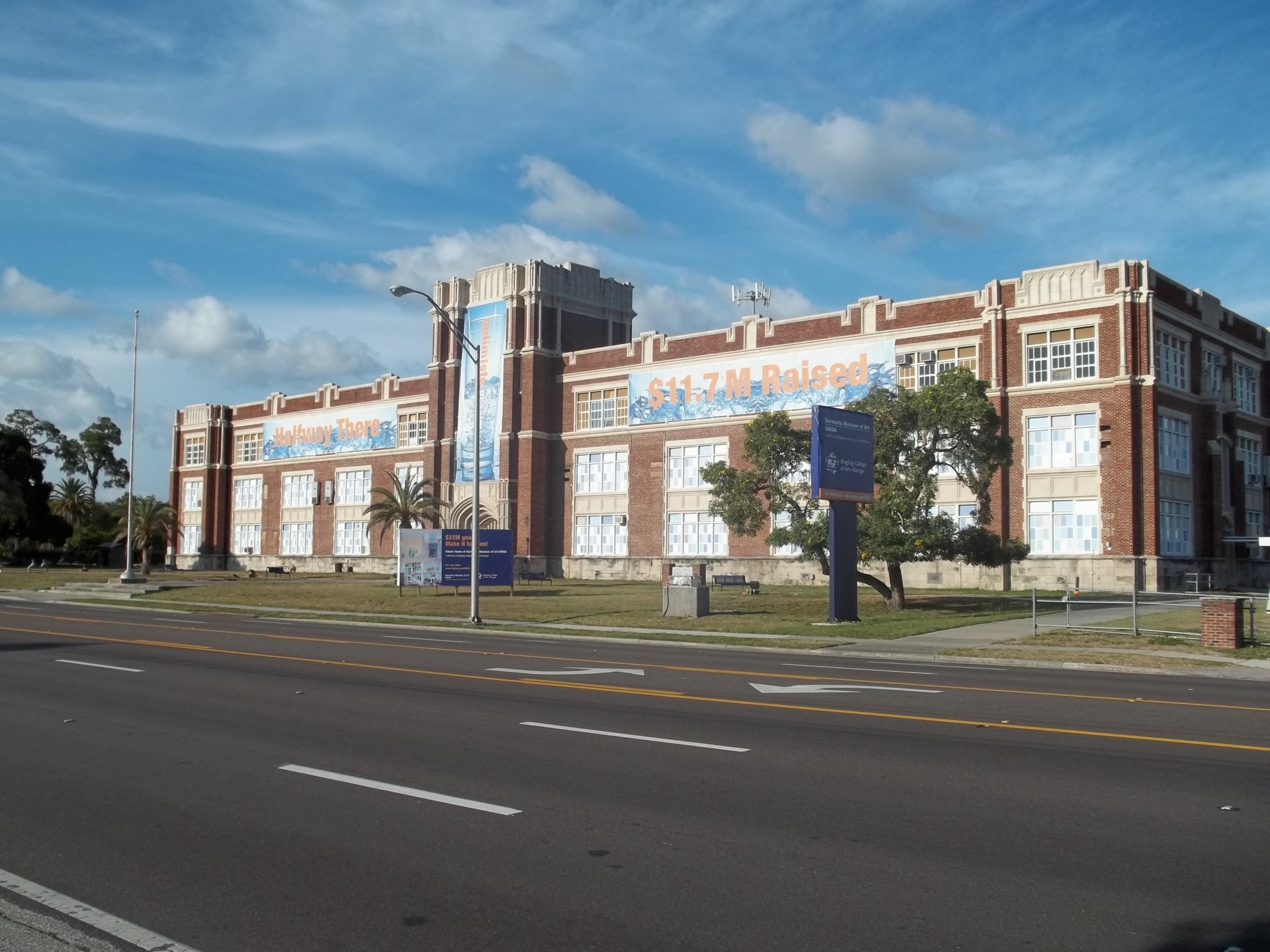 Ringling College of Art and Design makes humid Sarasota, Florida home, focusing on more innovative and modernized media art like virtual reality development rather than traditional fine arts. With 13 major pathways to take, such as motion design and game art, Ringling nurtures artists who want to pursue careers in the film, gaming, business or design industries through practical development of skills. 
"Ringling is a s–t load of work, but if you wanna perfect your craft, that's what you need to do. I'm a computer animation major and Ringling provides directly applicable classes to help you build a portfolio for animation studios. I have to say one of the things I love the most is how attentive the professors are to students, whether it's giving you the necessary feedback on your work or helping you have a greater vision for what art can do," junior Monica Ngu said. 
Students graduate at a rate of 57% and pay around $49,540 for tuition, but compared to other private art schools, Ringling has quite a high acceptance rate of 68% and they welcome all kinds of students. Disney award-winning animator and film director, Patrick Osborne, majored in computer animation at Ringling and will soon start his own studio. Dedicated to producing globally aware artists and designers, Ringling could be a good fit if you want a worldly perspective of art. 
3. Carnegie Mellon University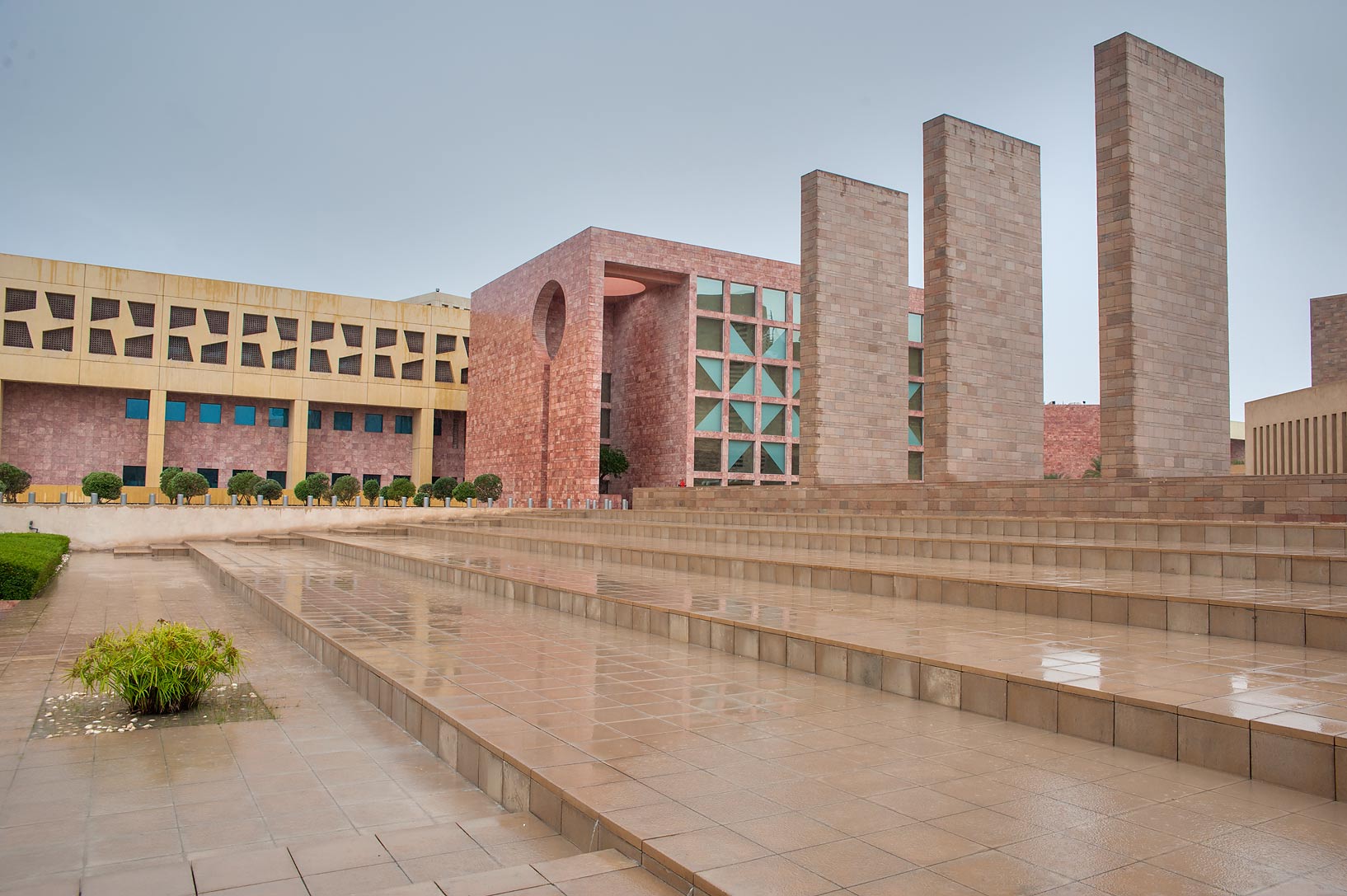 In general, CMU earns its name as a top university in America with many flocking to earn a computer science degree. However, CMU also possesses esteemed artistic programs spanning across 26 majors, such as electronic and time-based media, environment design and music and technology. Although on the more expensive side with a tuition of $58,924, CMU guarantees a valuable education and has a consistently high graduation rate of 76%. Perhaps its most coveted department, CMU's theater program boasts a strong legacy in drama with exceptional alumnus Josh Gad and Matthew Bomer. Imagine taking your role as the next Olaf or Neal Caffrey! 
"CMU's drama department is incredible. The department offers majors in costume design, lighting design, stage and production management, sound design and more. You get to participate in so many awesome dramatic projects and it's such a joyful theatrical community to be in. You also get a lot of guidance from faculty in preparing yourself to enter the professional workforce," senior Alaina Monterrez said. 
A location in Pittsburgh, Pennsylvania might seem difficult for students to find artistic internships or jobs, but CMU has a reputation that will assure you it will not. 
2. California Institute of the Arts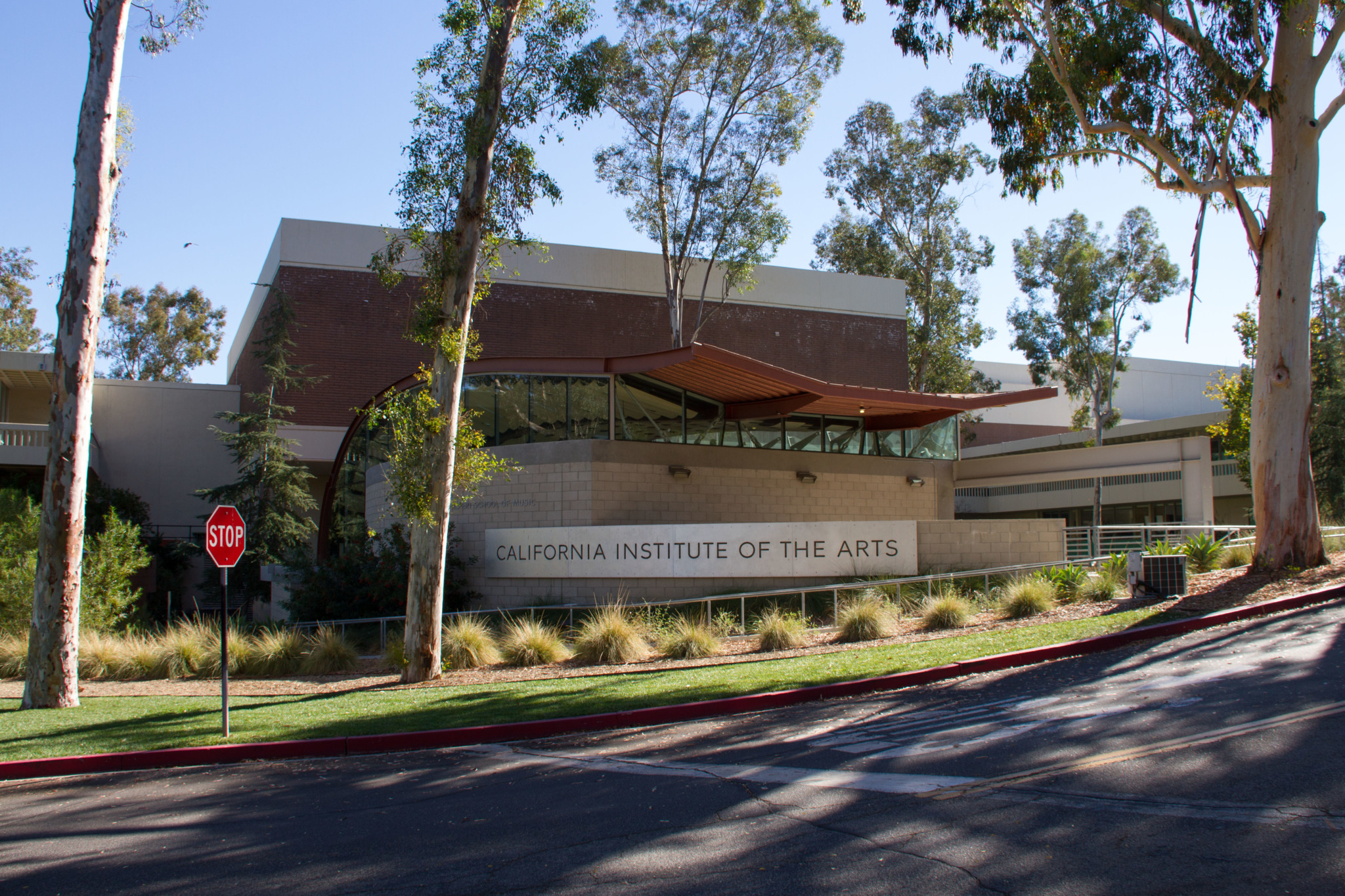 CalArts remains renowned for its world-class education in film and animation since its founding in 1961. Being the first degree-granting institution specifically focused on the visual and performing arts, CalArts continues to cultivate top notch creatives with a four-year graduation rate of 59%. Though a seemingly low acceptance rate compared to other traditional four-year universities, art colleges often tend to have lower rates due to possessing an exceptionally small undergraduate student body. 
"CalArts is the school to go to for modernized artistic careers. Of course, the reality is that a career in the arts is a difficult path, but CalArts provides so many resources to prepare students practically with crafting portfolios, networking with many desirable companies and business advice," junior Evelynn Lerman said. 
Often seen as a recruiting feeder for animation studios like Pixar and Disney, famous CalArts alumni include jack of all filmic trades John Lasseter, director Andrew Stanton and auteur director Tim Burton. Undoubtedly, the university breeds one of a kind artists from their 25 various programs, thereby justifying a tuition of $51,466. And one of the best perks of attending CalArts? Being in the vicinity of Hollywood and numerous job opportunities. 
1. New York University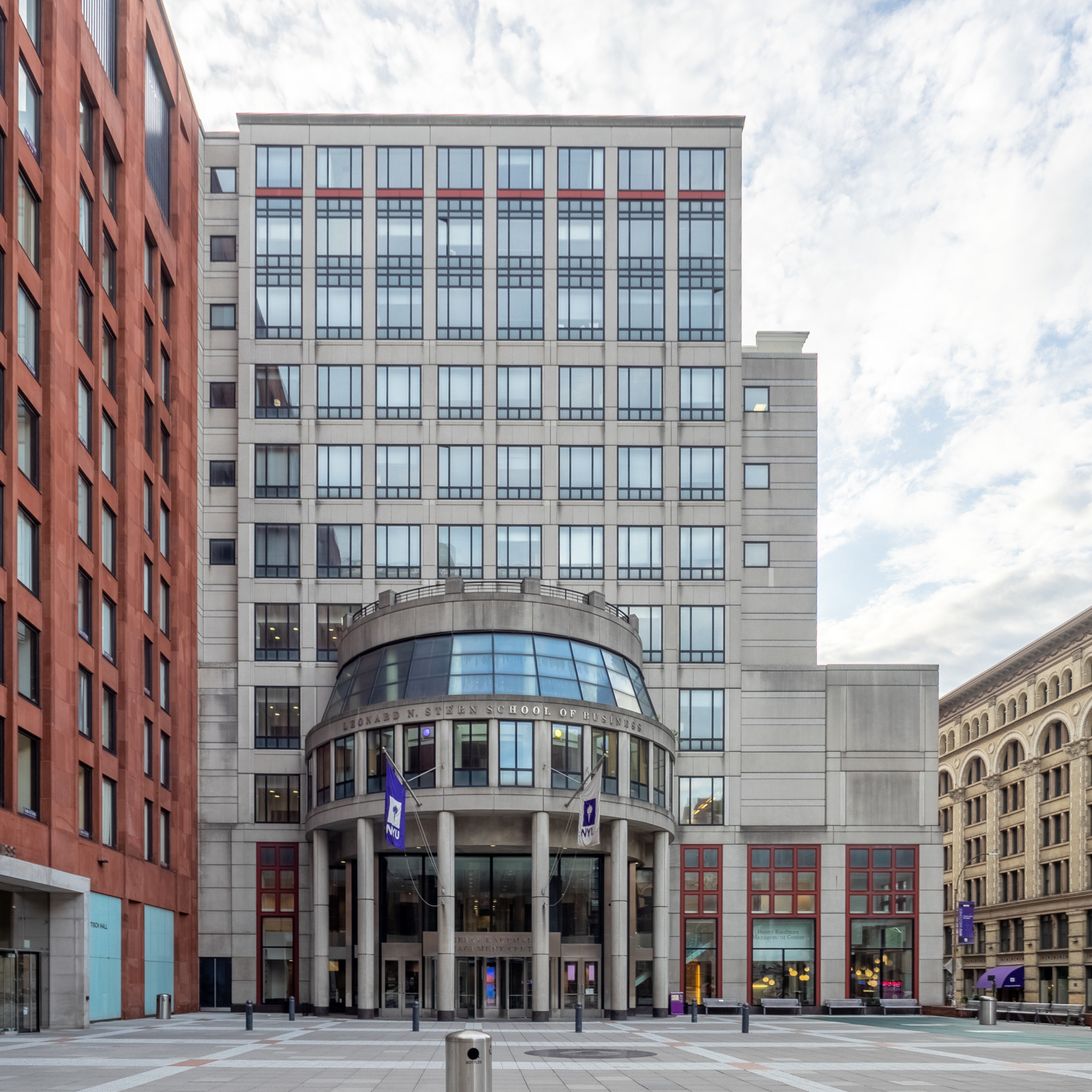 Two miles from Times Square, NYU's Tisch School of the Arts resides in the heart of everything arts and entertainment. Since its establishment in 1965, Tisch proves itself to be one of America's most prominent schools to study the performing, cinematic and emerging media arts. NYU boasts a 76% graduation rate and Tisch offers over 46 different majors and minors in the arts, from dramatic writing to music business. Although  a tuition of $54,880 seems like a hefty price to pay, the New York zip code will prove worth it in the long-run as connections in this city could help extensively in building a career in such a difficult field. 
"Living in New York seems like a surreal dream. City vibes all the way," senior Emilio Sanchez said. "In New York, culture is now. Culture is being produced and challenged constantly and that's why I love it. You're in one of the greatest art communities in the world." 
Indeed, a look at notable alumni such as director Martin Scorsese, actress Anne Hathaway and Lady Gaga shows that a degree from NYU proves an influential force in establishing a foot in the door of the arts industry. Scorsese said himself in his commencement address to Tisch's 2014 graduating class: "It was [my cinema professor Haig Manoogian] and this school that taught me I could be more than crazy."