Breast cancer affects everyone somehow—including me. My Grandma B was diagnosed with breast cancer when I was five. She won her battle, and now that I'm older, I understand how much strength it took for her to get through the tough treatment. Others aren't so lucky. Take a stand this October with students around the world to raise awareness and funds for breast cancer research. Get involved with Relay or even create an online fundraising account to donate in honor of a lost loved one.
1. Maglite Flashlights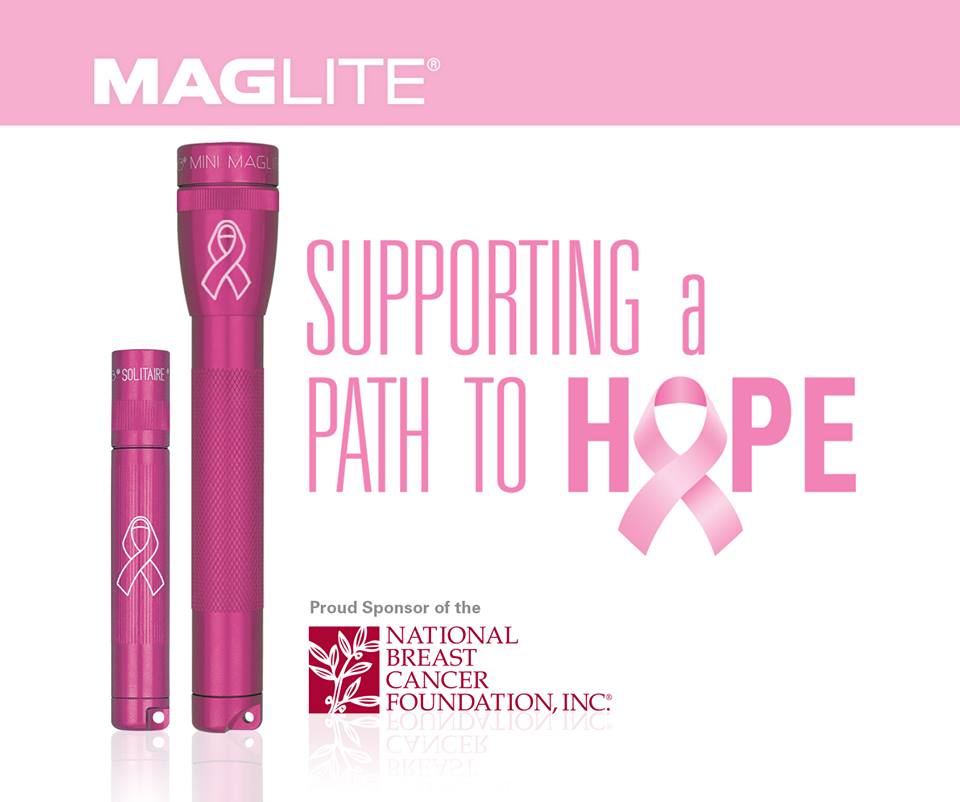 This October the Maglite brand shines a light on breast cancer awareness with a bright pink Mini Maglite flashlight laser engraved with the National Breast Cancer Foundation (NBCF) logo. This compact flashlight is perfect for walking in your campus' Relay for Life so you can light up the night while showing your support. It's just one part of Maglite's commitment to the fight against breast cancer. They've also donated $377,664.42 to NBCF since 2008. "Just about everybody has a friend, a co-worker or a relative, if not an immediate family member, who has been challenged by this disease," said Tony Maglica, Founder and President of Mag Instrument. "And it doesn't just affect the patient. One case touches many lives. So we wanted to help do something about breast cancer." You too can support the cause by getting a Collectible hot pink NBCF Mini Maglite flashlight.
2. Relay for Life
What's your delay? You need to join Relay. Hundreds of Relay college chapters raise millions of dollars each year for cancer research. Relay brings together Greek life, band and other student organizations to host an all-night event. Participants do several activities including survivor laps, caregiver laps, yoga and Zumba. "Staying awake for 12 hours, fighting and raising money isn't half of what these patients face," said Florida State University sophomore Naomi Naganoma. "Relay is a night dedicated to those that are struggling to finish their fight, and we as participants are there to remind them they are not fighting alone and to keep it up because they can do it." Since each member tries to raise at least $1,500, that multiples quickly into millions from college campuses nationwide. Students raised over $24 million in 2016 alone. This year, Virginia Tech remains in the lead for most money raised, with University of Michigan in second and James Madison University in third. The proceeds go to the American Cancer Society to support research and families affected by cancer.
3. Zeta Tau Alpha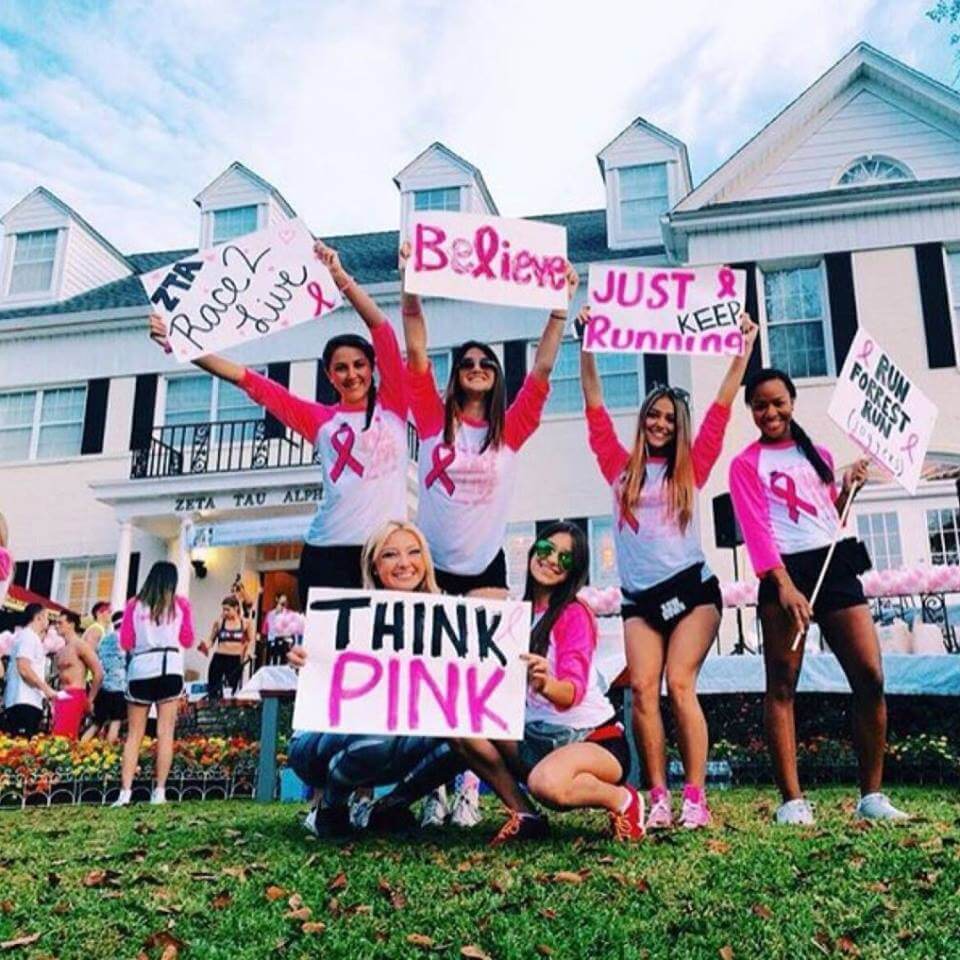 When you're supporting an important cause, it's nice to have your sisters by your side. Zeta partners with the American Cancer Society and Bright Pink, passing out stickers and ribbons to get students pumped before going all pink in October. "The women I spoke with and saw around me during recruitment were all genuinely passionate about Breast Cancer Education and Awareness and doing their part in the fight," said FSU Zeta Tau Alpha Chapter President Jessica Reed. They host events throughout October to fundraise for research and discuss early detection. Pink Out, the biggest annual event Zeta chapters host across the country, raises awareness for the cause by wearing pink to home games for their university athletic departments. This reminds fans to do their part in standing up against cancer. They also host an annual 5K, Race to Live, and the proceeds divide amongst their national partners. "For us, our events are never focused around how much money we can raise, it's always about the community, their involvement and spreading overall awareness of this disease," said Reed.
4. Susan G. Komen
Komen is the OG breast cancer campaign. Founded in the 1980s, the organization started the breast cancer movement and hasn't stopped since. Over 2,500 people participated in the Race for the Cure and nine years later in 2000, over 30,000 people participated. They also advocated for low-income women in New York, publishing a white paper in 2008 that focused on ensuring these women access to breast cancer services. They encourage women to take initiative and "be more than pink." And they want to reduce breast cancer deaths in America by 50 percent by 2026 by improving access and timeliness of breast cancer treatment. Looking to get more involved than just walking, volunteering or fundraising? Add "non-profit" experience to your resume by contacting the Komen affiliate in your area and applying for internships in the Washington, D.C. or Dallas office.
5. CanCan Health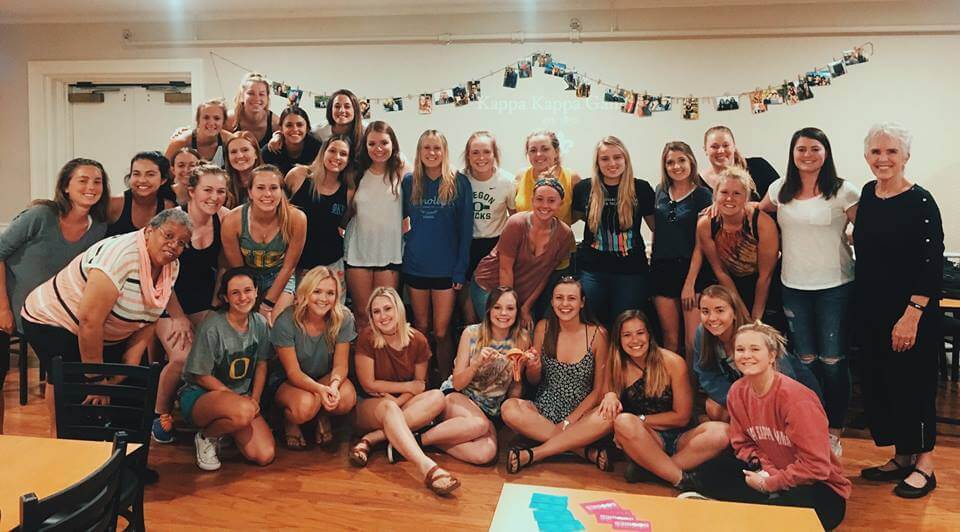 Known as the life of the party? Then join this organization ASAP. Anyone can sign up to host a party with CanCan, where a health instructor comes to your campus or home for an hour to give in-depth information on breast and ovarian cancer. A survivor partners up with the instructor to share her own experiences from her journey, making this an intimate and eye-opening experience for young women. CanCan Health wants students to know their bodies, so they can tackle their health proactively and catch issues early. Want to get more involved? Students can also apply to be Campus Ambassadors with CanCan. "The campus ambassador program, a year-long unpaid internship with CanCan, started five years ago to help spread CanCan to the West Coast, but also to let young women passionate about the issue to honor any loved ones affected and further educate themselves along with their peers," said CanCan Health College Outreach Director Kayla Driscoll. Campus Ambassadors advocate for women's health on their campus, plan and host events to fundraise and network with other ambassadors across the country.
6. Alpha Kappa Delta Phi International Sorority, Inc.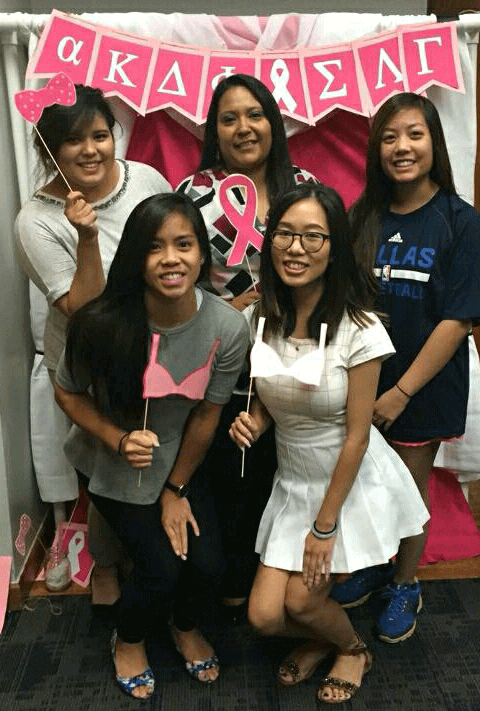 As partners of the Avon Breast Cancer Crusade, this Asian-interest sorority has raised over $250,000 since 1998 for breast cancer research. They hold service events like walks and charity nights every October on campuses in the U.S. and Canada. All the effort pays off; they educate thousands of college students through workshops, forums and informational booths. Good news: You can join the fight without going through the process of rushing as a sister. Instead, buy their merch to show your support for their organization, and some of those funds will go towards their fundraising events. Or follow their social media pages to find out when they host school-wide events so you can get involved.
7. Making Strides Against Breast Cancer
A good cause will motivate you to work out harder. Thinking of breast cancer survivors and victims, you'll want to give this campaign—and your workout—your all. Making Strides works with the American Cancer Society, celebrating survivors and commemorating their battle with cancer. Throughout October, they hold walks throughout the country where you can show your support and meet those affected by breast cancer. Taking that three-to-five mile walk together symbolizes the unification of survivors and supporters and pays respect to the lives lost. To join, sign up online either as a volunteer or a participant and lace up your sneakers.
8. B4BC (Boarding for Breast Cancer)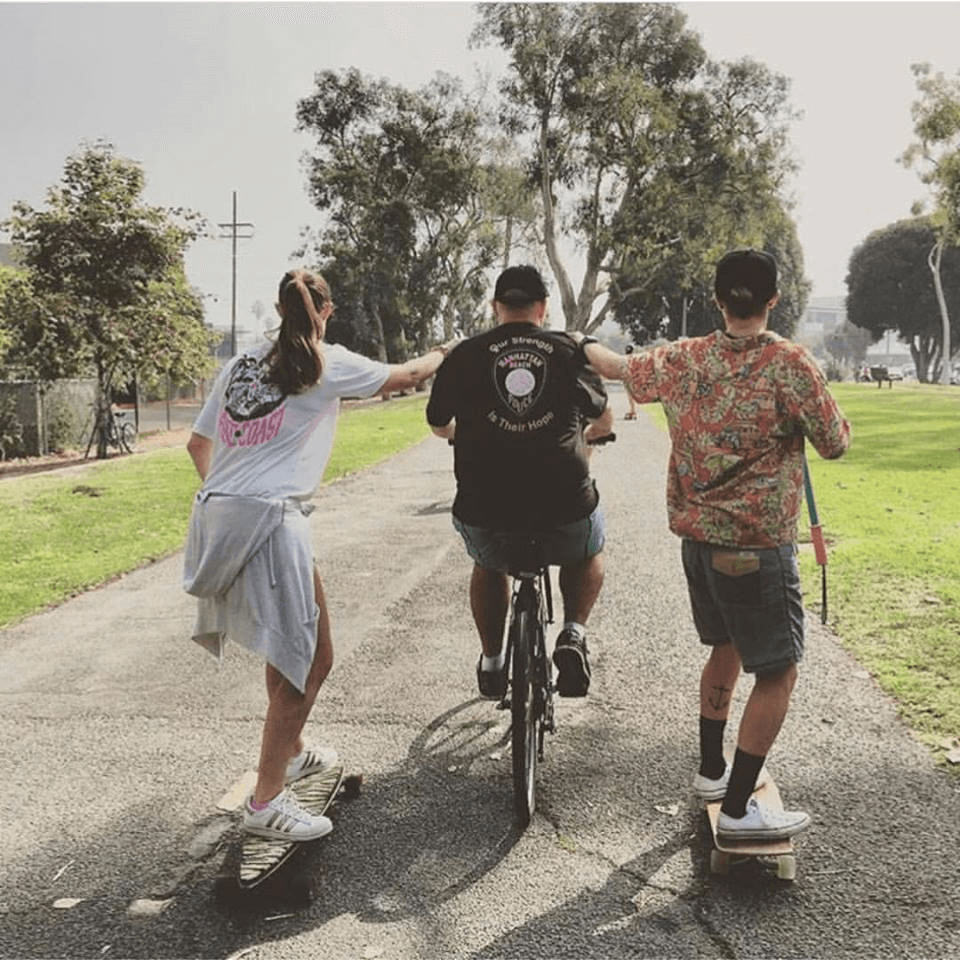 Grab a board and ride for a good cause. Instead of walks, B4BC holds Board-A-Thons to raise breast cancer awareness. A group of friends founded B4BC in 1996 to honor a friend who passed away from breast cancer by celebrating what she was passionate about—snowboarding and music. Whether you love snowboarding, longboarding, skateboarding or even surfing—you'll find a Board-A-Thon to go along with it. With the mantra, "early detection + active lifestyle = best prevention," their fundraisers will get you off your couch and outside boarding on water, concrete or snow. Their biggest event, Skate the Coast, happens every September. Boarders ride 19 miles down the West Coast. They also host kick-off parties, campus tours and retreats throughout the year.
9. Breast Cancer Action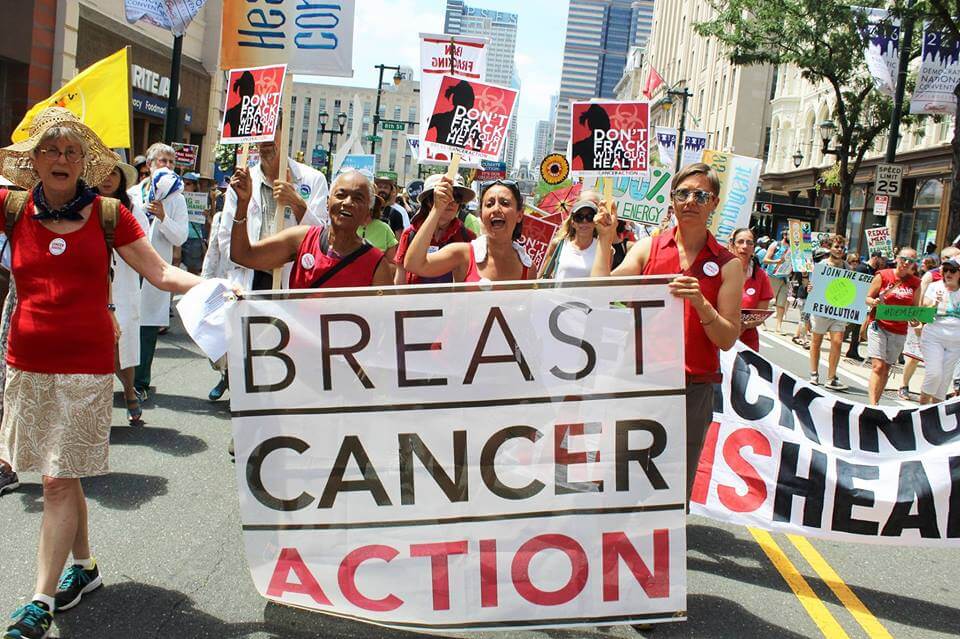 Welcome to Pinktober, a time when companies sometimes use the color pink or the pink ribbon to increase sales, not actually support breast cancer programs. Breast Cancer Action wants to hold organizations and companies more accountable to women, so they started a a project called Think Before You Pink® to encourage transparency and accountability from those misinformed companies. "Breast Cancer Action isn't your typical breast cancer organization. They are able to do the unique work that they do because of their strict conflict of interest policy, and I've always respected that," said Kira Jones, Communications Officer at Breast Cancer Action. Instead of focusing on awareness, Breast Cancer Action aims to achieve "health justice for all women at risk or living with breast cancer" by finding ways to address the cause of the disease as well as broad, public access to health care. "It's time to shift the discussion from 'awareness' to meaningful action that will stop women from being diagnosed with breast cancer, eliminate the inequities and keep women from dying,"said Jones. At the heart of Think Before You Pink® lies the desire to make sure consumers ask critical questions about pink ribbon promotions so they know important information like whether the money actually supports breast cancer programs and if the product on sale exposes toxins linked to breast cancer.
10. Estee Lauder Companies' Breast Cancer Campaign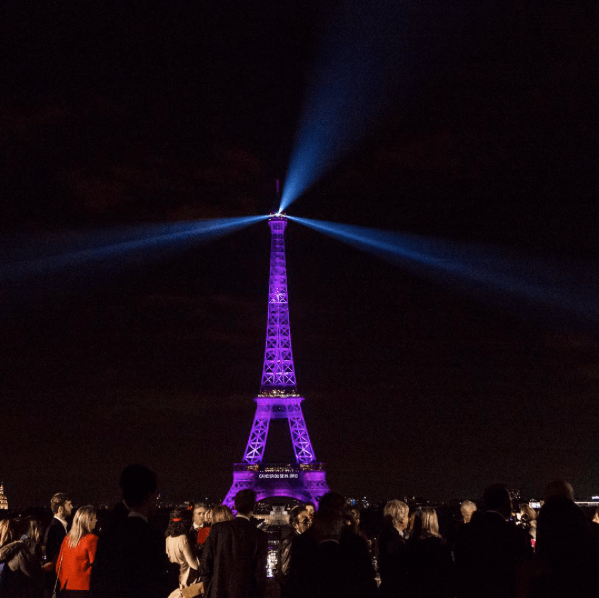 Join the fight easily with Estee Lauder's Breast Cancer Campaign, which supports active services in over 70 countries. The founders coined the iconic pink ribbon that represents the breast cancer movement, fundraising millions since its start. To celebrate their 25-year anniversary, they set an $8 million goal for 2017. Networking plays a significant role in their campaign. They partner with 15 iconic brands, like DKNY and Clinique. They also sponsor global illuminations across the world, including the Sydney Opera House and Buckingham Palace. Their newest campaign centers on social media, so tweet #PinkRibbon25 and start sharing.