I've heard it said that the high cost of alcohol is proof that there is no God, but that doesn't have to be true. Of course top shelf vodka is going to be expensive, but you can still pay less without sacrificing taste. Whether you're hitting the bars or hosting your own shindig, these cheap mixed drinks will keep your taste buds happy and your wallet (relatively) full. Rule of thumb: Fewer ingredients plus house liquor equals lower cost.
Looking for a buzz without breaking the bank? Check out these 10 cheap mixed drinks.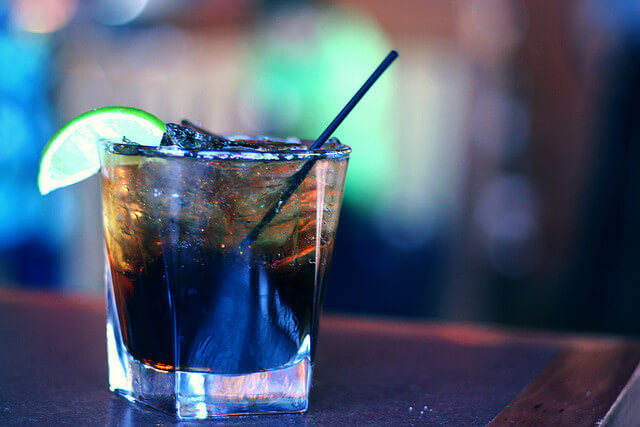 Instructions:
Fill glass with ice
2 oz. rum
6 oz. Coca-Cola
Stir
Cost to make at home: ~$2 per serving
Meal pairing: Tacos
Looking for a pregame with no burn for your budget or your throat? Head over to the closest convenience store or gas station and grab a bottle of Coca-Cola. Paired with a bit of rum, your everyday soda gets just enough of an island kick. Who needs to splurge on pricey mixers? "Rum and coke is usually a go to drink for people on a budget who are trying to enjoy their night out," Millersville University super senior and bartender Cody Hedricks said. Whip up some tacos to pair with your equator-style cocktail to kick up the vacation vibes.
Instructions:
Fill glass with ice
2 oz. gin
Fill rest of the glass with tonic water
Stir
Cost at home: ~$2 per serving
Meal pairing: Cheese and crackers
You probably ordered this the first time you ordered at the bar because all the classy and classic grown-ups in movies do. You really can't go wrong with a gin and tonic. You'll find the two ingredients to this drink with ease. The grown-ups also recommend pairing this popular cocktail with some strong cheese for a snack that you might find in your grandma's fancy country club (we won't tell if you use Ritz crackers and Cheez Wiz, though).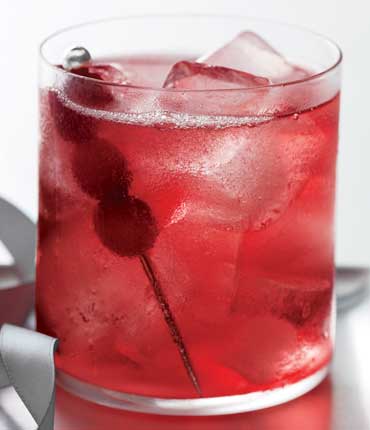 Instructions:
Fill glass with ice
1.5 oz. (1 shot) vodka
6 oz. cranberry juice
Stir
Cost at home: ~$2 per serving
Meal pairing: Turkey sandwich
If you order this at the bar, your friends probably call you mom. Ladies, the next time people make fun of you for your so-called boring cocktail, be sure to remind them just how sweet and reliable a vodka cranberry is. Also known as a Cape Codder, this cocktail won't trip you up, even if you started pregaming before you try to mix it. "I love a tall vodka cranberry because it's light an lively and it's super refreshing with a lime wedge," Wisconsin University junior Stephanie Browne said. The cranberry flavor calls for another Thanksgiving throwback. Cue the turkey sandwich.
Instructions:
Fill glass with ice
1 oz. whiskey
6 oz. 7UP
Cost at home: ~$2 per serving
Meal pairing: Dark chocolate
For those who savor the taste of their liquor or, more likely, enjoy bragging about their ability to down anything handed to them, a 7&7 will satisfy your adult tastebuds. "7&7's are usually enjoyed by people who like the taste of whiskey," Hedricks said. Add some sweet to the toughness of this drink with a delicious bit of chocolate.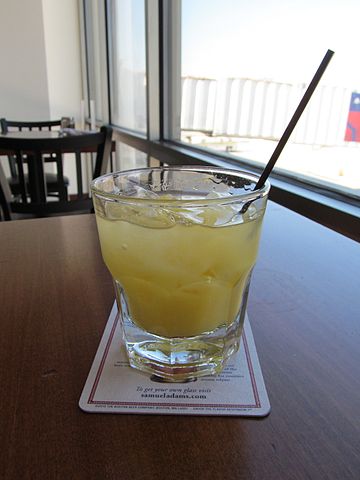 Instructions:
Fill glass with ice
1.5 oz. vodka
6 oz. orange juice
Stir
Cost at home: ~$3 per serving
Meal pairing: Eggs, bacon and pancakes
Love the taste of a mimosa, but don't have the cash to dole out for a new bottle of champagne? Grab that half-empty bottle of vodka from the cabinet and try your hand at a screwdriver for a similar orange-y taste. "The winning combo is Tropicana and Smirnoff," Browne said. OJ calls for other breakfast staples, so pull out the griddle.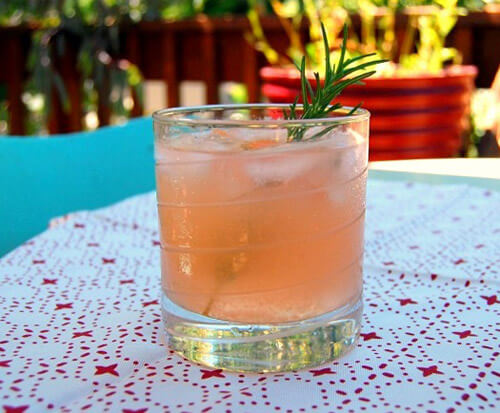 Instructions:
Fill glass with ice
1.5 oz. (1 shot) gin
5 oz. grapefruit juice
Cost at home: ~$2 per serving
Meal pairing: White chocolate cake
If you've never heard of this one before, don't worry because you're not alone. Remember the name this time around, though, considering that this drink solves so many students' problem. We like to drink, but so many of us don't want to feel it on our tongues. "Greyhounds are a good go-to for people who like drinking, but don't like the taste of liquor as much as someone who would enjoy the 7&7," Hedricks said. The grapefruit paired with light white chocolate cake? Is this the Plaza Hotel on a breezy Sunday?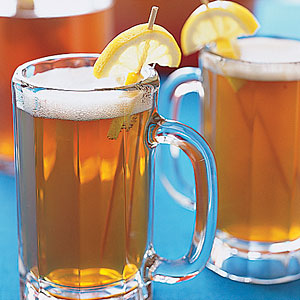 Instructions:
Fill glass with ice
Equal parts beer and lemonade (but you can play around with the proportions of each ingredient)
Stir
Cost at home: ~$3
Meal pairing: Burger with fries
You'll see this beverage in cans everywhere this summer, from barbecues to beaches. "It's the first beer I grab whenever heading poolside, lakeside or beachside on a summer day," Wisconsin University senior David Hayes said. But what do you do when you're all out of the pre-mixed brew? Make your own. Add another BBQ staple with a juicy burger.
8. Irish Cream & Chocolate Milk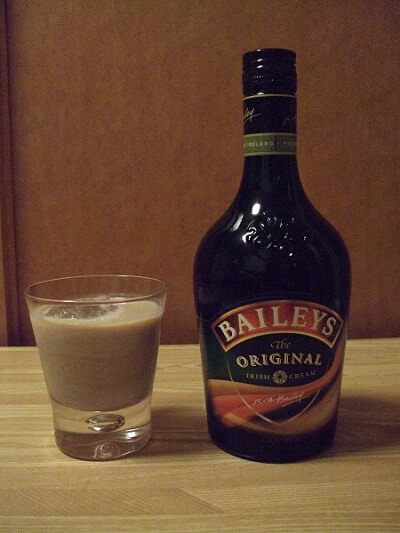 Instructions:
2 oz. Irish cream
5 oz. chocolate milk
Stir
Cost at home: ~$3
Meal pairing: Cookies
Hear me out on this one. I know college students don't usually play around with Irish Cream, but they really should. Like dessert in a cocktail, this mix changes up the usual stomach-curdling vodka-filled juice cocktails we always fall back on. Mix it with your childhood favorite, chocolate milk, give it a stir, and share your cocktail and homemade cookies with some friends on a more low key night of chilling and laughing together.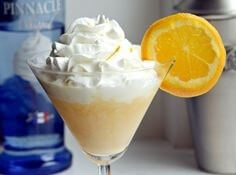 Instructions:
Fill glass with ice
1.5 oz. (1 shot) whipped cream vodka
4 oz. orange juice
Stir
Cost at home: ~$2
Meal pairing: Chicken nuggets
Turn up the sweetness and nostalgia when you turn up. Remember those delicious popsicle from your younger days? This drink melts those memories down into this delicious and sneakily liquored-up version of those treats. "Creamsicles are good drinks for people who like something a little bit lighter and more refreshing, especially during the summer," Hedricks said. Even as a legal adult, the childlike innocence of a popsicle and chicken nuggets tastes great.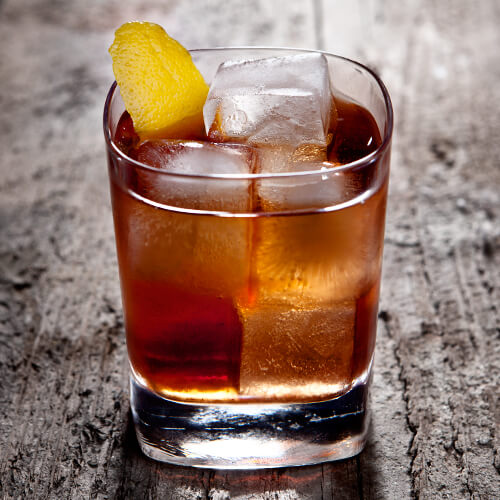 Instructions:
Fill glass with ice
1.5 oz. (1 shot) whiskey
Fill rest of the glass with Ginger Ale
Stir
Cost at home: ~$2
Meal pairing: Chicken wings
"Whiskey ginger is another go to for people who like the taste of whiskey or something hard but are on a budget," Hedricks said. On those Friday nights when you're going out to let loose after a week of exhausting internship hours, you might want something strong, but not quite so #college as ripping shots. Match the sharp flavor of the ginger ale with some tangy wings for a taste bud tease.
11 More Mixed Drinks to Try When you turn 21
Written by Chris Joseph
11. Fuzzy Naval
If you find yourself new to the drinking game, don't rush to down the strongest and sourest beverage you can find. Start with something that seems familiar. Enter the Fuzzy Naval. Funny name aside, this beverage will soothe the tongue with the sweet familiarity of orange juice while tingling your tongue with the slight tinge of peach schnapps. "It's such an accessible and sweet taste that I really like and drank when I went out. And plus, I like the name," said Emory University Alumni Alison Ashley. This drink will not only introduce you to the world of adult beverages with dignity, but will also provide you with a bit of vitamin C. Win-win right?
12. Ol' Fashion
Looking to pick out your first couple of drinks with a feeling of class? Then you can't go wrong with an old fashioned Old Fashion. Traditionally mixed with bourbon or whiskey, this drink will please students looking to delve into the realm of darker liquors without going too crazy. The liquor of choice gets mixed with sugars in order to keep the beverage sweet but not too strong. If a nice balanced taste that won't break the bank happens to fit what you're looking for, this classic will not disappoint.
13. White Russian
For those of you who have loved The Big Lebowski growing up and have finally reached drinking age, you can finally indulge in The Dude's drink of choice. The White Russian's unique blend of vodka with milk or cream makes it one of the more distinctive drinks on this list. "I love it because it's really creamy and easy to drink. It goes down real smooth and feels like your drinking a float instead of alcohol," said former bartender Leslie Aveces. If you think that adult beverages always have to sting or tingle your throat on the way down the hatch, I invite you to try this creamy delicacy and have your mind shifted with its sweet finish.
14. Tequila Sunrise
All seasoned drinkers have had at least one notable experience with tequila, for better or for worse. It does have a reputation for being a pretty strong liquor, so I understand the reluctance. But when you couple that liquor with orange juice, ice and grenadine syrup, all of a sudden you have an easy, smooth and mature beverage. "Of all the mixed drinks with orange juice, the Sunrises are my favorite because they get me going and you can't even taste the alcohol," says Tallahassee Community College student Autumn Cockrill.
15. Margarita
Margaritas: the chicken fingers of the drinking world. If you don't know what to order at a new place, just go for the margarita like you would the chicken tenders. The tangy and tart lime juices perfectly complement the often harsh tequila. "Margaritas are my go-to.They're just kind of fun and taste pretty good with most foods," said Florida Agricultural & Mechanical student Maya Ward. Give this incredibly diverse drink a try next time you head out on the town. I guarantee you that the bar you frequent can make them well.
16. Moscow Mule
I'm sure we have all heard the stereotype that Russians really know their liquor. I don't know how much truth that statement holds, but I do know that they sure can make some great mixed beverages. If you have not treated yourself to a Moscow Mule, then fix that immediately. As the beautiful love child of vodka, ginger beer and lime juice, this drink has a distinct flavor that will please at least three out of the five senses. I'll let you figure out which three. This drink, due to the zest that the ginger beer provides, is recommended for those looking for a bit more pizzazz in their drinking experience. This drink will work wonders for those looking to experience new and obscure adult beverages.
17. Dark and Stormy
What do you get when you mix the "dark" (dark rum) with the "stormy" (ginger beer)? You get, well, a Dark and Stormy. This simple but accessible drink should storm into your mind whenever you feel like testing out some dark liquor. This one has the look and taste of a premium but mature beverage while remaining relatively inexpensive. As college students looking for cheap fixes, I know that appeals to you. Don't fear the storm and give this one a try at the next bar meet-up.
18. Rusty Nail
Contrary to the rough title, a Rusty Nail provides a consists of Drambuie—a liquor made up of scotch, honey, herbs and spices—and whiskey that provides its drinker with a flavorful and smooth finish with a hint of zest. "While it wasn't my first choice, the Rusty Nail was one of the more flavorful drinks that I have had," said Georgia State University junior Chelsea Bilbery. Don't let the name scare you away. Next time you find yourself at a local bar, order this beverage and bask in its flavorful galore. You don't have to be tough as nails to enjoy it.
19. Long Island Ice Tea
This infamous drink acts as the final boss for those new to ordering from the bar. While a Long Island Ice Tea tastes like your average cup of regular iced tea, it actually contains various different spirits which include vodka, tequila, gin and rum. "It's not for everyone," says Florida State alum and Atlanta bartender Jay Borders. "It will get you there pretty quickly so it's kind of fun, but many people make the mistake of ordering a lot because you can't taste the alcohol all that much. It just tastes like tea." Therefore, this is both a recommendation and a warning. I can assure you that you will love the familiar taste of this drink, but be warned that more often than not, you should probably just stop after one.
20. Mai Tai
Nothing will make you seem like a seasoned alcohol expert more than walking up to a bar and ordering yourself a nice Mai Tai. While hard to describe due to the fact that many bartenders make this drink in their own specific way, the one constant consists of a tart and citrusy taste which remains grounded with rum. And plus, the name just kind of rolls off the tongue when you say it aloud. Take a load off with this criminally underrated beverage and act like the experienced drinker that you strive to embody.
21. Martini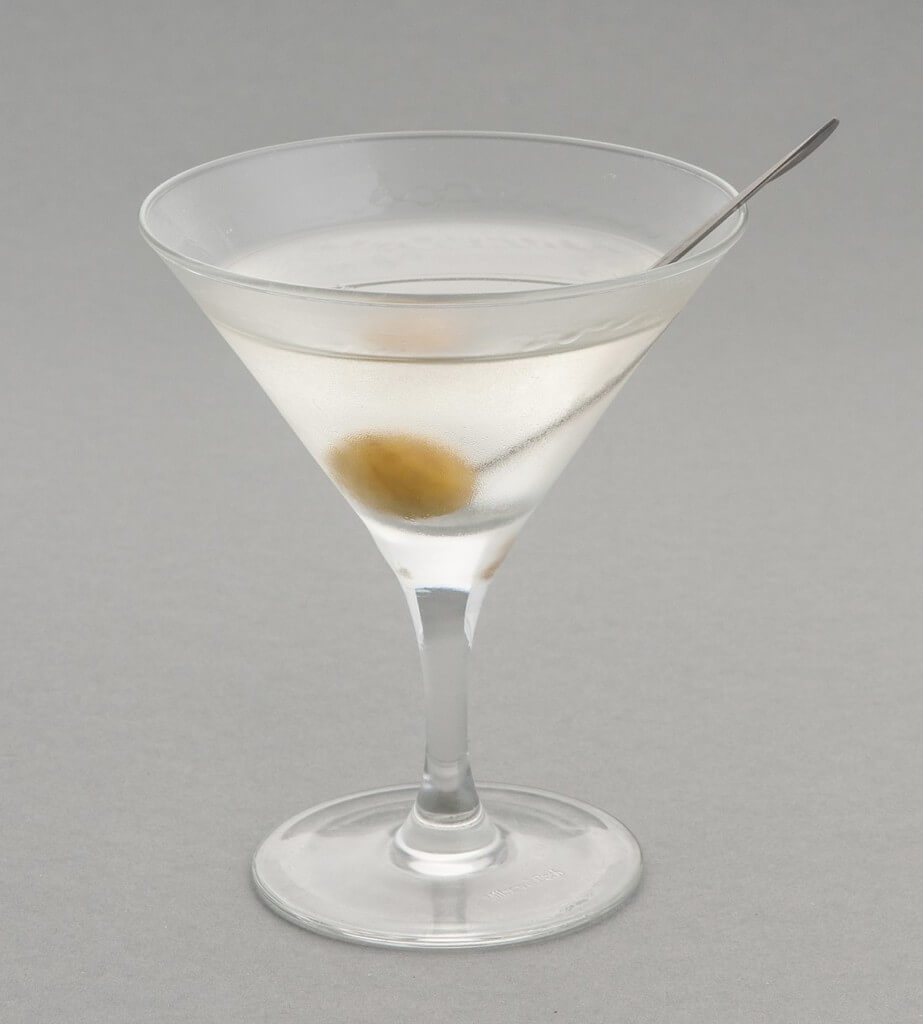 I can't think of a scenario where this drink would not be appropriate. First dates, a business get together, a night on the town. Naming a social setting where you would look out of place with a Martini in your hand may actually seem like an impossible mission. Couple that with its vast amount of variations, such as the Washington Apple, Watermelon Cosmo and Gummy Bear Martini, and you'd be hard pressed to find any drinker, seasoned or novice, who does not enjoy this beverage.
Ready to hit the bars? Read 5 Tips to Keep Your Stuff Safe
Written by Melissa Shapiro, sophomore, communication, University of Maryland
College kids often go out drinking to blow off steam and relieve stress. After all, nightlife is supposed to be a time for carefree fun. Prevent the loss or theft of your most precious possessions so you can avoid any post-party panic.
Be a minimalist.
Don't bring unnecessary items to the bar. "Take as little as possible," Kira Ruiz, a bartender at The Library Bar and Grill in Arizona suggested. "Just bring your ID, and only things you absolutely need. Large purses, sweaters and bulky items are easily lost, especially when people are drunk. They forget."
Practice The Coat Tie.
Upon arriving at the bar with your posse, tie your coat sleeves together and stash them in the safest place you can find. If a coat-napper decides to snatch your jacket, the five other coats they pull with it will quickly deter them. Dan Zaltz, a Boston University student, and his friends, put this trick to good use, finding their coats quickly and effortlessly as they left the bar. "We received a couple of strange looks but it was definitely worth it," said Zaltz. "We found all of our coats in no time at all!"
The less separates, the better.
Try to keep your money, key and credit cards in one small wallet. Ladies, while clutches are cute they are impractical and easily snatched. Small across the shoulder purses are both trendy and user-friendly. How can guys keep their wallets safe? Brian Borque, an employee of The Frat House in Los Angeles advised, "Keeping your wallet in the front pocket is very wise. In large crowds, the front pocket is much easier to access."
Be prepared and make a duplicate key.
"Keys are lost very frequently," Borque added. "Make a duplicate key and try and keep it on your person." Another option is to give your backup key to a trusted friend or neighbor, eliminating any risk of sleeping in the hallway until your roommate decides to stumble home.
Total your tab and tip.
Leaving your tab open is a common problem. "It's usually college kids or young professionals that leave their cards behind," explained Kenny Bowen at The East Bar and Grill in Manhattan. "It happens later in the night and it happens a good amount." If you do not total your tab, bartenders can write in any tip amount they desire. Though this seems like common sense, many college kids fall victim to this injustice.
*Updated on June 28, 2017 by Shannon Longworth to include drink recipes and meal pairings.
*Updated on May 4, 2018 by Melissa Shapiro to include "Protect Your Possessions: Tips To Keep Your Stuff Safe at the Bars."
**Updated on May 4, 2018 to include list items 11–21 by Chris Joseph.