I've heard it said that the high cost of alcohol is proof that there is no God, but that doesn't have to be true. Of course top shelf vodka is going to be expensive, but you can still pay less without sacrificing taste. Whether you're hitting the bars or hosting your own shindig, these cheap mixed drinks will keep your taste buds happy and your wallet (relatively) full. Rule of thumb: Fewer ingredients plus house liquor equals lower cost.
Looking for a buzz without breaking the bank? Check out these 10 cheap mixed drinks.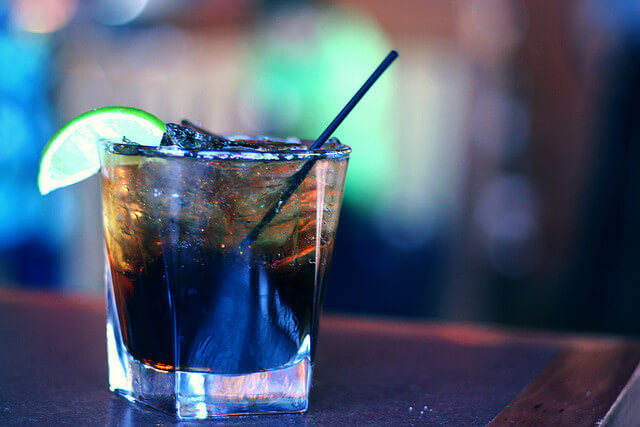 Instructions:
Fill glass with ice
2 oz. rum
6 oz. Coca-Cola
Stir
Cost to make at home: ~$2 per serving
Meal pairing: Tacos
Looking for a pregame with no burn for your budget or your throat? Head over to the closest convenience store or gas station and grab a bottle of Coca-Cola. Paired with a bit of rum, your everyday soda gets just enough of an island kick. Who needs to splurge on pricey mixers? "Rum and coke is usually a go to drink for people on a budget who are trying to enjoy their night out," Millersville University super senior and bartender Cody Hedricks said. Whip up some tacos to pair with your equator-style cocktail to kick up the vacation vibes.
Ready to hit the bars? Read 5 Tips to Keep Your Stuff Safe
Written by Melissa Shapiro, sophomore, communication, University of Maryland
College kids often go out drinking to blow off steam and relieve stress. After all, nightlife is supposed to be a time for carefree fun. Prevent the loss or theft of your most precious possessions so you can avoid any post-party panic.
Be a minimalist.
Don't bring unnecessary items to the bar. "Take as little as possible," Kira Ruiz, a bartender at The Library Bar and Grill in Arizona suggested. "Just bring your ID, and only things you absolutely need. Large purses, sweaters and bulky items are easily lost, especially when people are drunk. They forget."
Practice The Coat Tie.
Upon arriving at the bar with your posse, tie your coat sleeves together and stash them in the safest place you can find. If a coat-napper decides to snatch your jacket, the five other coats they pull with it will quickly deter them. Dan Zaltz, a Boston University student, and his friends, put this trick to good use, finding their coats quickly and effortlessly as they left the bar. "We received a couple of strange looks but it was definitely worth it," said Zaltz. "We found all of our coats in no time at all!"
The less separates, the better.
Try to keep your money, key and credit cards in one small wallet. Ladies, while clutches are cute they are impractical and easily snatched. Small across the shoulder purses are both trendy and user-friendly. How can guys keep their wallets safe? Brian Borque, an employee of The Frat House in Los Angeles advised, "Keeping your wallet in the front pocket is very wise. In large crowds, the front pocket is much easier to access."
Be prepared and make a duplicate key.
"Keys are lost very frequently," Borque added. "Make a duplicate key and try and keep it on your person." Another option is to give your backup key to a trusted friend or neighbor, eliminating any risk of sleeping in the hallway until your roommate decides to stumble home.
Total your tab and tip.
Leaving your tab open is a common problem. "It's usually college kids or young professionals that leave their cards behind," explained Kenny Bowen at The East Bar and Grill in Manhattan. "It happens later in the night and it happens a good amount." If you do not total your tab, bartenders can write in any tip amount they desire. Though this seems like common sense, many college kids fall victim to this injustice.
*Updated on May 4, 2018 by Melissa Shapiro to include "Protect Your Possessions: Tips To Keep Your Stuff Safe at the Bars."