E.T. and Elliot fly in front of the moon. Dorothy strolls down a Yellow Brick Road. To some, these sound like classic movie scenes. Cinephiles, however, explore how these iconic moments came to life so they can create their own. Or maybe they want to thrive in a space that puts them closer to the magic of cinema and discuss with other moviegoers. Some universities stand out from the others, encouraging students create cinematic masterpieces that get nominated for Academy Awards. Prepare to walk the red carpet at these 10 schools with nearby movie theaters, passionate film clubs, famous movie sets, prominent film festivals and award-winning alumni. Without further ado…
Enjoy the feature presentation of the top 10 colleges for the experienced cinephile.
10. The University of Utah
The world came tumbling down in Independence Day but the University of Utah stood tall after filming wrapped. Dumb and Dumber and Dawn of the Dead (2004) also shot scenes at U of U. But most cinephiles head to Utah for The Sundance Film Festival. Sundance, a prestigious film festival in North America, takes place in various theaters within a five-mile radius of the campus. Sundance even provides festival shuttles that will come to campus and transport you from screening to screening. Students who attend Sundance get to see films that will likely win major Academy Awards the following year. The five film clubs on campus include the Rosebud Film Club, a film club that helps students network with individuals in the industry. The Screenwriter's Guild, a workshop for aspiring screenwriters, brings together writers who can't wait to pen the next nominee for Best Picture. No doubt you'll find your cinephile clique to share popcorn with at the University of Utah.
9. University of Washington
UW sights make Huskies swoon like any good rom-com. Cloudy Seattle provided the backdrop for romantic plots like Sleepless in Seattle, 10 Things I Hate About You and Fifty Shades of Grey. Cinephiles will fall head over heels for UW after learning low-budget films including Burn After Reading and Captain Fantastic filmed in Seattle, too. Students won't miss out on seeing major blockbusters with over 30 movie theaters nearby, including the comfy and quaint iPic Theaters Raymond Town Center and the stylistic SIFF Cinema Egyptian. Back in the classroom, aspiring filmmakers can major in Comparative Literature with a Cinema Studies Option. After class, cinephiles head to various student run organizations centered around cinematic interests. Bollywood Kahaani focuses on the study and enjoyment of Indian cinema and the LUX: The Film Production Club, which brings student writers, artists, actors and directors together to help improve each other's specific crafts. These, plus many other organizations give aspiring filmmakers the tools they need to make the sweet films that this college and city attract.
8. University of New Orleans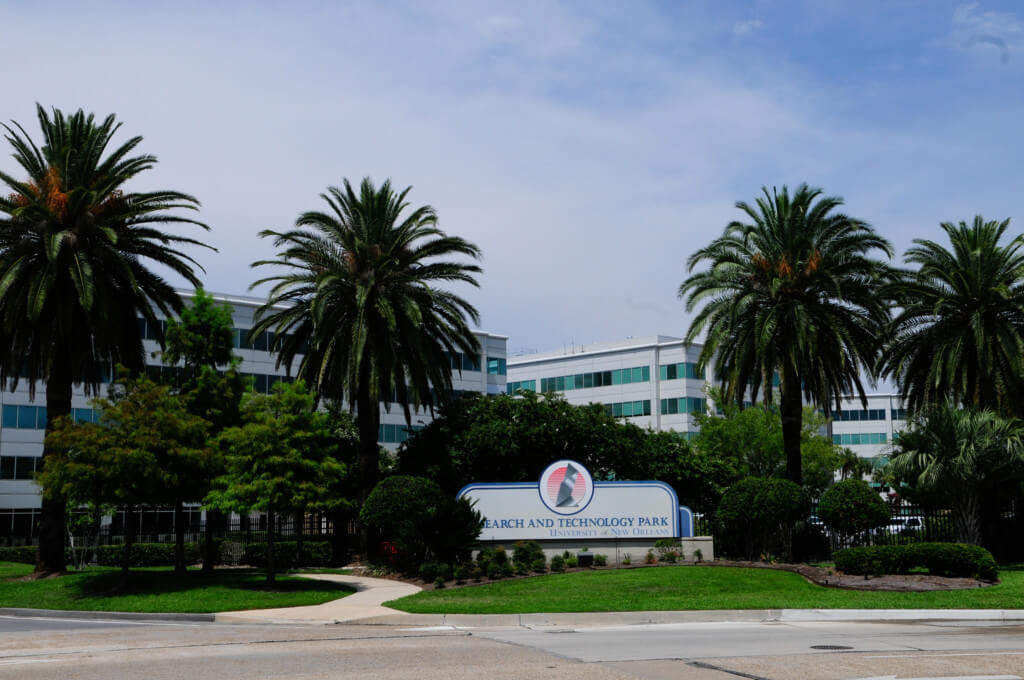 The University of New Orleans campus is basically part-time major film set, full-time university. A generous state tax break encourages film corporations to film in the area. And the beautiful scenery of the school definitely calls their names, too. UNO's Department of Film and Theatre shows students the fundamentals of film aesthetics, theory and production. And because film and theatre students share a building with the Department Music and Jazz Studies, they get feedback from students in a completely different perspective. Popular films like The Curious Case of Benjamin Button, Easy Rider, Looper and Live and Let Die filmed in the area. Who knows, maybe alum became accidental extras in these films. If you want to know what it takes to make movie magic, this campus help you find out. The student-run UNO Film Fest committee also hosts an annual campus film festival that highlights local and independent films from students in any major. Start stacking your awards at UNO Film Fest and never stop.
7. Florida State University
Film buffs recognize Tallahassee's lakes and grass lands as the set of The Creature from the Black Lagoon. The University itself offers students a world-renowned College of Motion Picture Arts that produces filmmakers like Wes Ball, director of The Maze Runner trilogy, and Barry Jenkins, the Oscar-winning director of Moonlight. Don't feel left out if you don't get accepted into the competitive College of Motion Picture Arts, though. "For those of us who are not necessarily film majors, The FSU Film Club is a great place to collaborate together with fellow amateur filmmakers and film lovers," said FSU junior Hung Tran. The SLC Film Committee meets biweekly to discuss and vote on a range of films—from older classics to newer blockbusters—to play in the on-campus movie theater. The more musically-oriented students join the Film Scoring Club to discuss, write and analyze famous film scores. The SLC screens popular movies for students (for free!) and hosts annual film festivals, the most recent ones being the Women Directors Festival and Leonardo DiCaprio Film Festival. Down on Railroad Square, the Tallahassee Film Society plays American independent movies at All Saints Cinema, a small theater that used to be an Amtrak station. With cinephiles on and off campus, you'll find your new movie BFF in no time.
6. Columbia University
Over 30 films used Columbia as a backdrop including Casino Royale (2006), The Graduate and Hitch. More will likely follow. On-campus film clubs such as the Ferris Reel Film Society also show their love of cinema by organizing free screenings of popular movies at locations around campus. The Undergraduate Film Productions club helps students who aren't film majors perfect their craft and learn more about the industry and various cinematic techniques. "There are many independent film makers on campus constantly doing amazing work on and off campus and it is not too difficult for them to find willing participants to help them out," said Columbia University sophomore Nkima Stephenson. Columbia University's School of Arts alumni include the writer of X-Men: Days of Future Past Simon Kindberg. It has also taught filmmakers such as Oscar-winning director of Katherine Bigalow and Jennifer Lee. Bigalow graduated with an MFA in Film Theory and Criticism and went on to direct Zero Dark Thirty and The Hurt Locker. Lee earned an MFA in film and went on to write Frozen and A Wrinkle in Time (2018).
5. Georgia State University
Atlanta has one of the fastest growing film industries in North America. Huge franchises such as The Fast and the Furious and Marvel Cinematic Universe all shoot their films here and take control of city streets. Since Georgia State University mostly operates in the heart of Atlanta, this university will provide cinephiles with not only opportunities to see how their favorite films get made, but potentially become a part of the production. "Movies are always shooting around campus. While the college student in me gets kind of frustrated that my routes to class are often blocked off for the newest blockbuster shoot, the film fan in me thinks it's pretty cool," said GSU alumnus Gregory Joseph. The campus' student run film clubs also help film lovers come together to discuss. The Screenwriter's Film Association acts as a place where cinephiles can discuss, write, and critique screenplays. And with 15 movie theaters near campus, like the luxurious Regal Atlantic Station, going to a movie becomes an experience. Aspiring filmmakers can get their foot in the red-carpeted door by interning with impressive media companies like Turner Broadcasting or Tyler Perry Studios, both based out of Atlanta. If those don't seem like your scene, get involved on an actual set. Catch a role as an extra in films or pursue a production assistant position for films that shoot on GSU's campus.
4. The University of Texas at Austin
What's the cornucopia of hipster culture in Texas, you ask? Austin, of course. Moody's College of Communication gives students a taste of different media with a B.S. in Radio-Television-Film. Students can take classes in specializations from editing to special effects to cinematography. "I'm not a film student, but I do love movies. The campus and especially the city has so many venues for films that I can often run into festivals and events without even looking for them," said UT junior Austin Pittman. Oh, and the South by Southwest film festival happens in Austin every March. Students can visit the nationally known theater chain, Alamo Drafthouse. This theater encourages no talking, no phones and the preservation of the "theater experience." Silence truly is golden. A film school that produces talented alumni such as Robert Rodriguez and Matthew McConaughey certainly knows the business. Recognizable locales from films like Dazed and Confused and Idiocracy provide the movie backdrop inspo for your next blockbuster.
3. UCLA
Say hello to L.A. Students can spot the Hollywood sign without leaving campus. Plus you'll recognize the campus itself from its use in films such as Old School and The Nutty Professor. "Because we're in L.A. we are obviously close to a myriad of studios, both television and film," said UCLA freshman Alethea Katherine. "[The] university provides several different programs aimed at students interested in pursuing education in the film industry through UCLA and UCLA extension." Major in Film and Television to nail down industry lingo and operations in classes like Cinematography, Directing Cameras and Film Editing. Even better, you can go on a treasure hunt to find 100-plus film locations around UCLA. Once you hit all those spots, find the film club that fits your interests. The Disney Club goes to Disneyland together plus they invite various Disney voice actors and filmmakers to speak. The Bruin Animated Filmmakers gives student animators a community to grow their craft.
2. New York University
Kong scaled its buildings, Superheroes keep saving it and Woody Allen can't seem to get enough of it. The art of film has a large presence in the university and cinephile thrive at NYU in NYC. You can enroll in NYU's Tisch School of Arts Film and Television program and visit locations from famous film scenes like Katz's Delicatessen, the famous restaurant scene from When Harry Met Sally. Or catch up on all nominated films in one of the 70 diverse theaters near and around campus. Plus, you can attend the world-renowned Tribeca Film Festival less than two miles from campus. "For those who like foreign films, there is the famous Paris Theater that is near campus and there are often movie screenings in Central Park in the Summer. There is also the Tribeca Film Festival which attracts so many other film fans to the campus," said NYU sophomore Steffi Alex. And in the heart of the city that never sleeps, it seems as if you need only walk a small distance before you will run into a future Oscar-winning movie set.
1. University of Southern California
Back to the Future. Black Panther. The 40-Year Old Virgin. What do all these films have in common? Their directors hailed from the campus of the University of Southern California. USC's primary focus is to encourage and shape the medium of film as a whole. USC Cinematic Arts student major in the specific area they plan to pursue, like Cinema & Media Studies, Animation & Digital Arts and Film & Television Production. Then Trojans put those skills to practice in film-related clubs such as the Film Production Association, where students help each other create their own films for festivals and online distribution. The Society of Motion Picture and Television Engineers helps tech-savvy students develop the future of filmmaking technology. Or check out one of the 40 diverse movie theaters in the area such popular TCL Chinese Theatre, a hotspot for movie premieres. USC students find out what makes movies so magical. Then they go make cinematic masterpieces. For all you know, going here could turn you into the next USC alumni Robert Zemeckis (director of Back to the Future and The Polar Express) or Rian Johnson (director of Star Wars: The Last Jedi).