With its worldwide rep for unrivaled nightlife, looking for something to do in Miami under 21 seems beyond limiting. Miami natives learned to get creative when it came to turning up without alcohol on the weekends. From window-shopping to bowling to room escapes, your options will make you forget your fake. Grab a group of friends or a spend a day enjoying some "me" time in south Florida.
Head to one of these 21 places to turn up under 21 in Miami.
1. Bird Bowl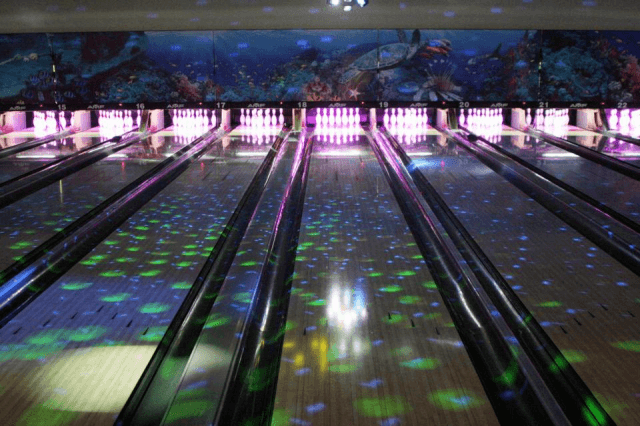 Bird Bowl defines the perfect happy medium for serious bowlers and recreational bowlers. Serious bowlers look for the right lanes, length and light. Recreational bowlers look for a fun atmosphere. Bird Bowl has both. Each night they have different specials like Customer Appreciation Night, College Night and Ladies Night. The music blaring across the 60 lanes and the neon lights give off a club vibe without the club bouncer for underagers.
2. iPic Theaters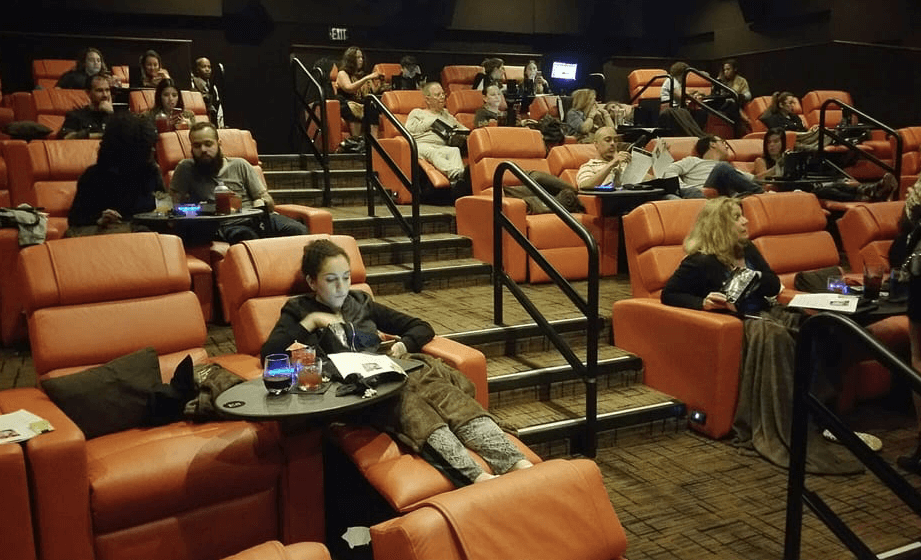 iPic Theaters are not your ordinary theaters, unless your ordinary theaters have overly large seats decorated with blankets and pillows. But if so, please tell us where you live. Waiters tend to you throughout the movie, taking food and drink orders. Imagine watching a movie at home, in bed, and your mom brings you all your heart's (or in this case, stomach's) desires. While your 21+ friends sip on cocktails during the movie, you can sip on mocktails: All the flavor, none of the over-age juice.
3. Design District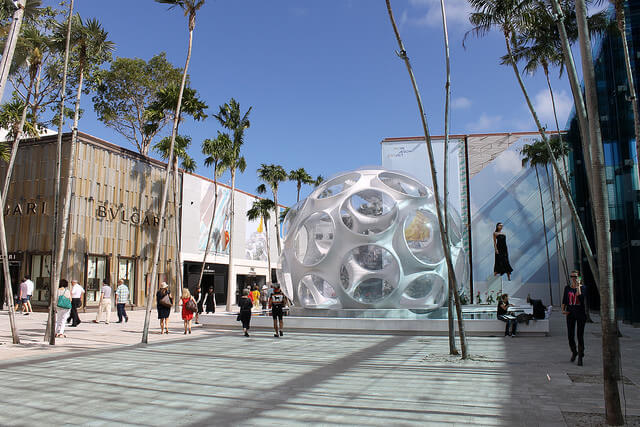 Strictly for window-shopping and Instagramming, the Design District rivals strutting down Fifth Ave filled with murals and street art. The awe-inspiring art deco style of the district gives you something to spend hours admiring, even if you're not Ted Mosby, Architect. Window-shop at your faves like Louis, Fendi, Givenchy and Miu Miu.
4. Miami Beach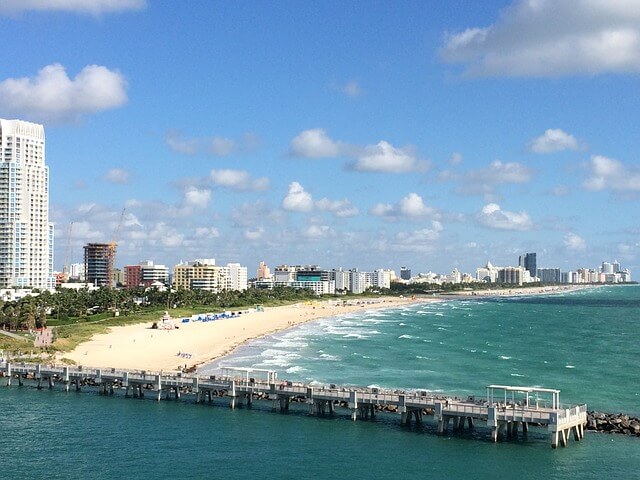 When people visit Miami, they go to the beach first. Take a walk down Ocean Drive. Spend the day tanning and bathing all along the Atlantic. For you wild ones, try the different water sports like paddle boarding, parasailing, jet skiing, kitesurfing, windsurfing, etc. "When I visited Miami, I had to see what all the hype about the beach was. My girlfriend and I went, and the day came and went super quickly. It's the perfect place to just chill with some friends, and the water is really nice," Florida State University senior Martin Damasco said. Grab your friends, and maybe a kayak, and head to the beach for all the wild and adventurous things you couldn't do with your little cousins.
5. Drum Circle Miami
Hop on Facebook and search for "Drum Circle Miami" to satisfy all your musical fixes. Gather around the beach in an authentic beach drum circle with a group of people you may never see again and just vibe. Bring your instruments, and let loose for the night among people who won't care if your tone-deafness is too real. This one's for the boys (and girls) who wanna go out and do something, but not hit up a club (that you're not even legally old enough to go to) with music blaring through the speakers.
6. Miami Heat, Dolphin or Marlin Game
Miami basically requires that all citizens and visitors slide over to the American Airlines Arena in Downtown for a Heat game some time between late-October and mid-April. From late-August to December, catch a Dolphins game. April to October has Marlins games weekly and tickets are super cheap, so pick any day and spend it in Marlins Park, rain or shine. "For as long as I can remember, going to a Marlins game or Dolphins game was spent with my dad and uncles. Going to a game at the stadium was an adventure," said FSU senior Meghen Peoples. "We would have big cookouts and tailgate before the games. I would watch the guys cook and all the people walking by in their jerseys, chanting slogans."
7. Bayside & Bayfront Park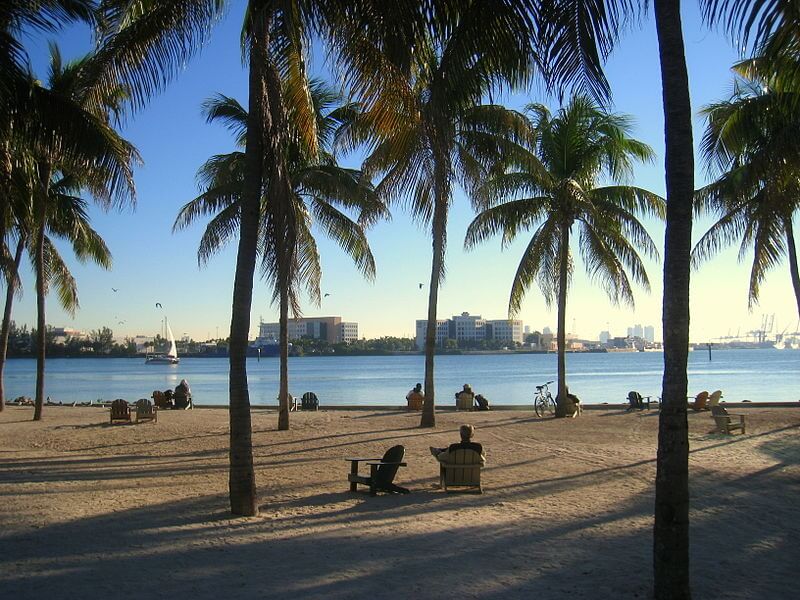 Once the Heat game finishes, or even before it starts, cross over to Bayside to grab a bite to eat on Biscayne Bay, walk around and find tons of fun things to do. Maybe shop a little, get henna tattoo, or even take pictures with parrots. Out of Bayside, you can rent boats or take a tour of all the stars' homes in the area. Bayfront Park houses outdoor music festivals like Ultra and Rolling Loud. When the festivals don't take over, the greenery on the water makes for a nice place to chill with some friends, maybe even picnic. While your older friends hit up some of the bars, you can people watch, listen to live music or shop.
8. Pérez Art Museum Miami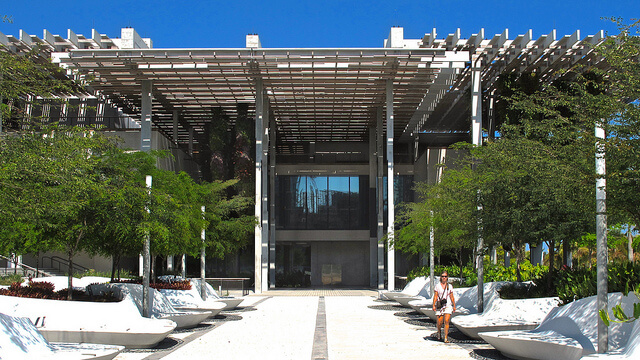 Filled with modern and contemporary art, PAMM can satisfy even those with minimal interest in art. Its prime location on the bay makes it a destination for tourists and locals alike. Hammock-like chairs where you can set up camp and spend hours working, reading, chilling, plus little blue strings that allow for some pretty dope pictures decorate the outside of the art gallery.
9. Little Havana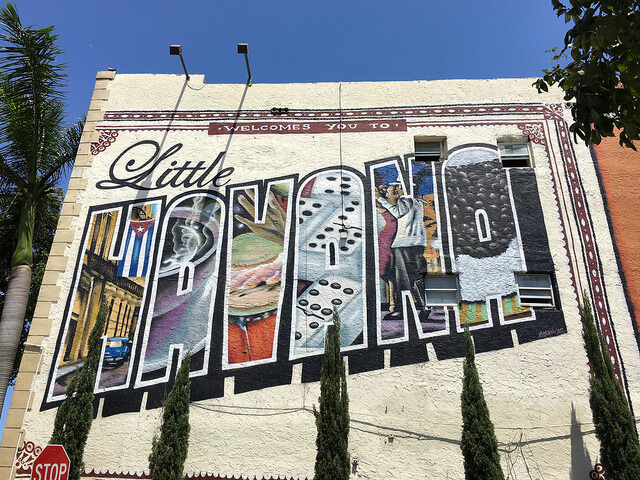 Little Havana represents the heart of Cuban culture in Miami. Domino Park stands in the center of the neighborhood. At any point in the day you can find abuelitos playing dominoes and smoking cigars. Across the street from the park stands the Azúcar Ice Cream Company, an ice cream parlor that dishes out artisanal flavors with a hint of Latino. "Little Havana has lounges to go to at 18 that allow you to relax and smoke cigars. Specifically, the cigar shops provide a vibe that bring the stories my family tells me from Cuba to life," recent University of Miami graduate Mark Gomez said. While your friends may scope out Ball and Chain one night and sip on Cuba Libres, you can enjoy all the other non-alcoholic treats Little Havana has to offer.
10. Fox in a Box Miami Room Escape
"Go to room escapes with smart people, and work together. Divide and conquer," recent FIU law school grad Chris Hill said. Fox in a Box has five rooms you can choose from: Abandoned Zombie Lab, Prison Break, Nuclear Bunker, Bank Robber and for those of you over 18, Zodiac Serial Killer. Grab a few friends and head over to Fox in a Box to get all your built-up detective tensions out.
11. Santa's Enchanted Forest
Santa's transforms Tropical Park into the North Pole of Westchester. Completely decked out in Christmas decorations, the holiday theme park makes Santa Land seem a little closer. "I mainly went a lot during high school. We would always get the annual pass, which was only $5 more than the regular pass, and we'd go multiple times. I went on dates there. I took my family there. I took my date's family there. It's just a fun place to go. It was always a place to be when you were four hours away from Disney but still wanted a thrill ride," University of Florida senior Natalie Calvo said. Santa's takes us back to our childhood years.
12. Burger Museum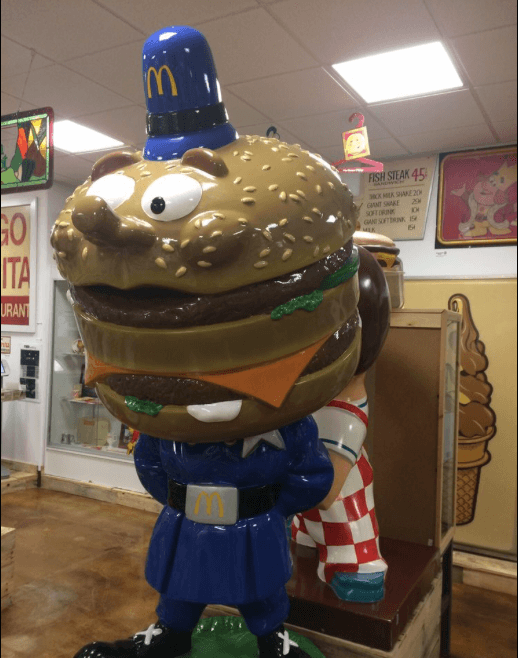 What started off as a small burger chain collection evolved into a 1,500 square foot museum with over 3,000 pieces of artifacts and collectibles. You'll see pieces from Burger King, In-N-Out, McDonald's, Fuddruckers's, Wendy's and Whataburger, just to name a few.
13. Vizcaya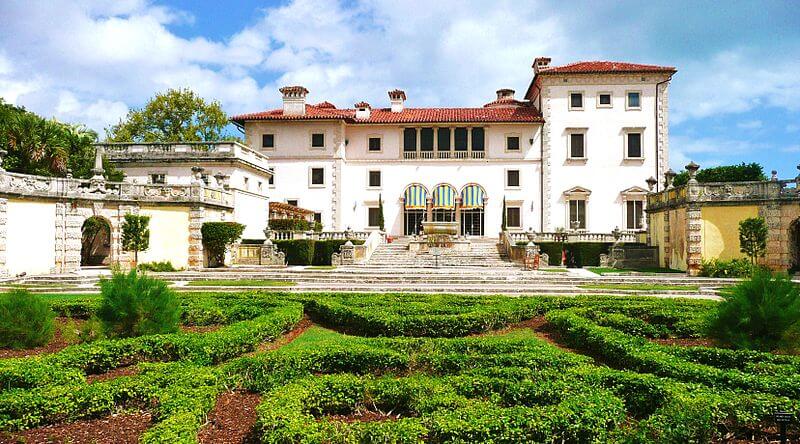 Every 15-year-old Hispanic girl from Miami took pictures at this Italian villa nestled in Coconut Grove. The Vizcaya Museum and Gardens are visually appealing and transport you Italian Renaissance. When in Miami, longing for Europe, head over to Vizcaya and just imagine sitting in a rustic Italian villa halfway across the world.
14. Vicky Cafe @ FIU
If you ever find yourself near FIU's main campus, stop by Vicky Café @ the Frost Art Museum for Cuban pastries and a taste of Miami's culture. Each night they have different events like open mic night and salsa night. Run by a family who has always longed to own a café, the familiar and friendly atmosphere encompasses the perfect place to kill time between classes. While your friends sip on some craft cervesitas, you can sit back and crack a cold one (juice) with the boys (and girls).
15. Key Biscayne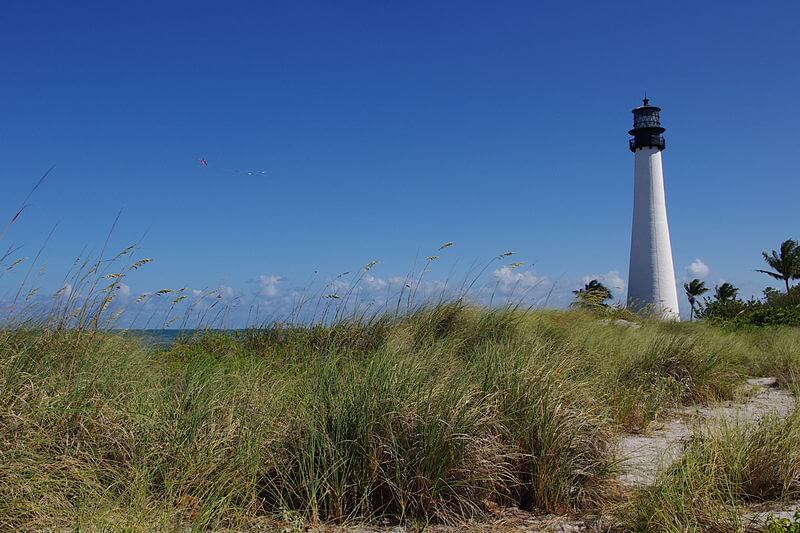 The Key hosts the lifestyle of the rich and famous in Miami. "It has all these trails that eventually lead to lighthouses and the beach, so it's a lot of fun to just go for a day and explore," UF senior Marissa Secades said. On the edge of the Key stands Miami Seaquarium for the kids or even for your older sea-loving friends. Swim with dolphins or watch from a distance, admiring their adorableness. Visit the first ever Sir Pizza, AKA best pizza ever: The sauce creates the perfect combination of sweet and salty and the cheese may as well melt in your mouth. Then head over to the Miami Marine Stadium to check out the old water sports structure now decorated with graffiti. "Key Biscayne has been a second home for me since I was a little girl. There are many things to do like biking in Crandon Park, having a picnic or work out at the park or even going shopping in the little boutiques," Miami native Caroline Rodriguez said.
16. Knaus Berry Farm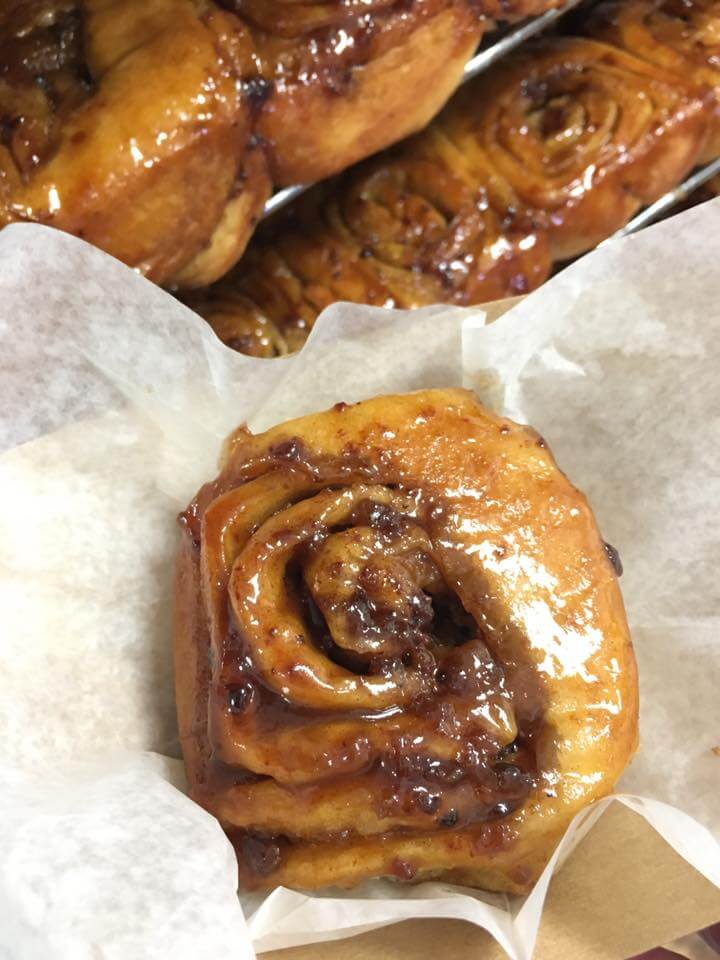 Known for its homemade cinnamon rolls drizzled with so much liquid cinnamon, it'll make your mouth water at simply the sight. Heck, the wafting smell causes your mouth will start watering before you even see the heavenly sweets. Not to mention, their outrageously delicious milkshakes. "Knaus Berry Farm has been a place I go to every year with family around the holidays. We go to enjoy their delicious cinnamon rolls, their shakes and even do some strawberry picking," FSU senior Hannah Oria said. Knaus Berry Farm appeals to tourists and locals alike. You can take home a dozen cinnamon rolls and have automatic breakfast for the next two weeks.
17. Coconut Grove
The Grove represents another one of those places where you go to look and not buy. Drive by the old-style coral homes that line the breathtaking neighborhood streets in the area. Check out Monty's on the harbor for some killer crab legs. Grab brunch at Greenstreet Café, and then walk on over to Cocowalk and do some more window-shopping.
18. Bal Harbour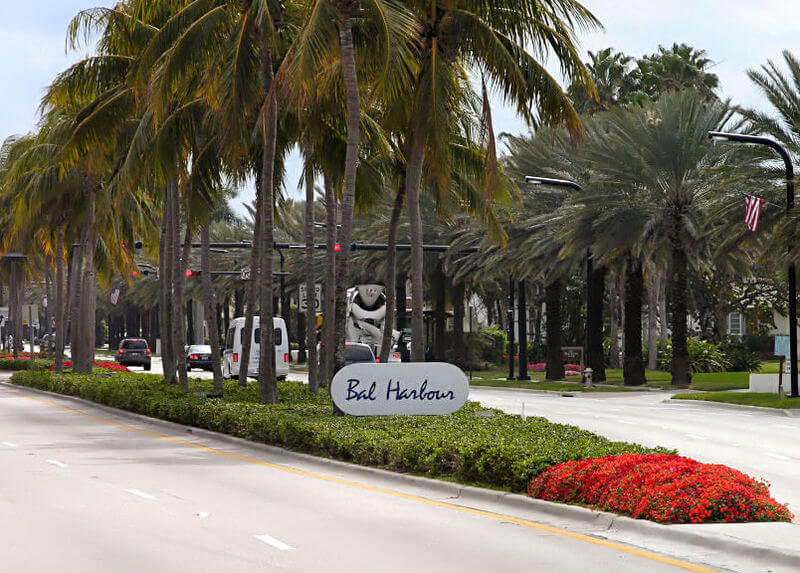 Head north up the Atlantic Ocean and hit up Bal Harbour. Slide on over to Haulover Beach and make your way towards the sandbar for a regatta, AKA a boat party in the middle of the ocean. "I love shopping, and though Bal Harbour Shops are a little out of my price range, it's always fun going and looking at all the fancy stores," FSU senior Regina Sanquentin said. Do a little more window-shopping, or save up and blow your money on those Jimmy Choos you found online the other day.
19. The Keys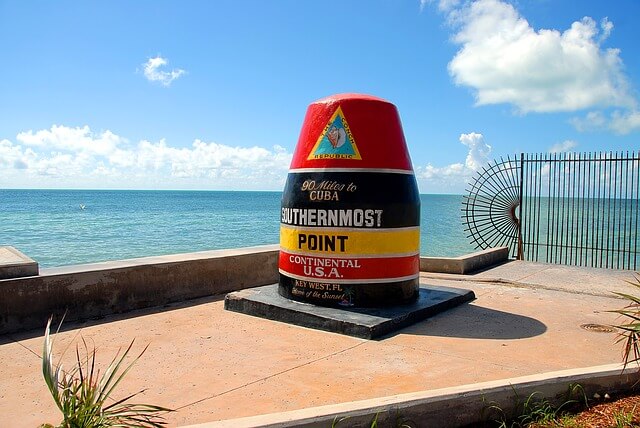 You won't find a Miamian who hasn't gone to the Keys for the weekend at some point. "When I go to the Keys, it's like a mini getaway, especially when I'm stressed about work, school and my personal life. The ocean helps me relax. Getting out on the water and going fishing and swimming takes all your worries away for that short period of time and helps you really focus on what's really important in life," Miami native Jacqueline Carrasco said. The Keys give way to the perfect getaway when you need to disappear for a little.
Hit up the Perfect Vodka Amphitheatre and see your favorite band or artist live. Despite the name, the Amphitheatre welcomes people of all ages, making it the perfect spot for under 21 fun and jamming out real hard.
21. Taverna Opa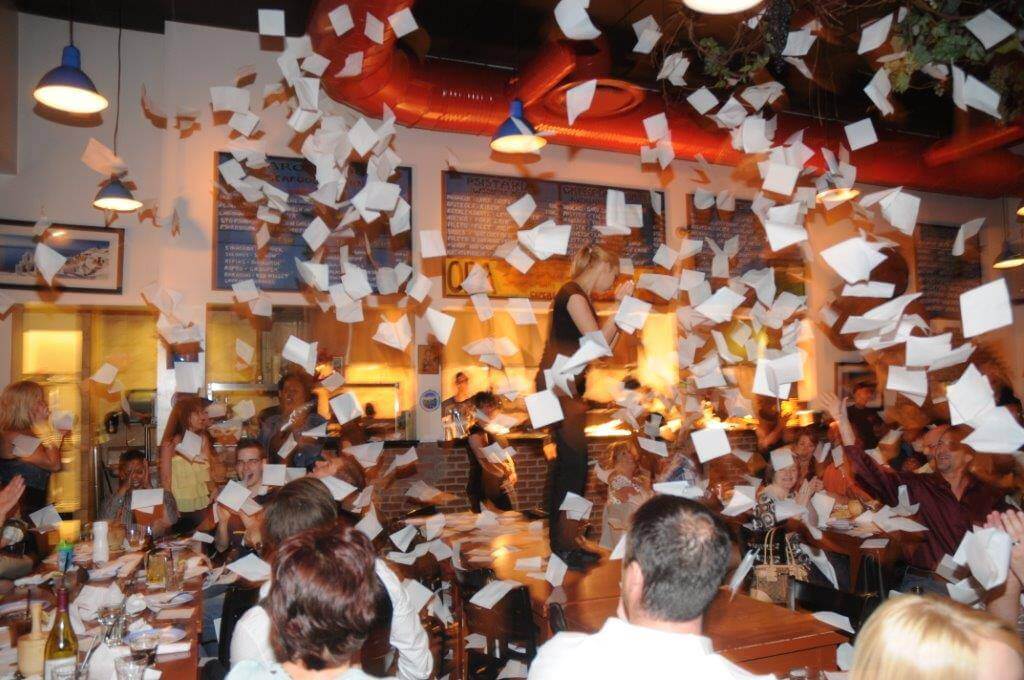 Taverna Opa, a.k.a. Opas, encompasses Miami nightlife for people under 21, minus the ratchetness of some of the 18+ clubs. At Opas, you go, you eat and you dance on tables. Sometimes plates get thrown on the floor just to add emphasis to the night and honestly, the sound of glass breaking creates an even more fun atmosphere.
Once you finally reach the legal drinking age, make sure you go all out when celebrating. From chilling at a bar, to dancing at a nightclub or even booking a booze cruise, the possibilities are endless for things to do in Miami.
Why not take your birthday to one of the biggest party cities? Spend your night right at these top 21 places in Miami.
1. Rumba Chiva Party Bus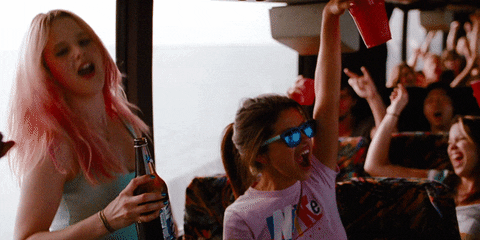 Start your 21st on an open-air party bus pregaming for your night's plans. Rumba Chiva Party Bus offers great packages starting at about $20 per person and tours various parts of Miami such as Downtown, South Beach and Brickell. The bus itself has bright lights, rumba music and a complimentary cooler for storing your own booze. Grab 30 of your best friends or join other small groups in town to enjoy free entrance to partnering bars like Ball & Chain or Los Altos.
2. Mango's Tropical Cafe
Take your party to Mango's Tropical Cafe in Miami Beach's art deco district for dining, drinking and dancing every night of the week. Reserve ahead for premium bottles, champagne and a specialty cocktail as part of the Mango's birthday experience. Known for the incredible dancers, live music and tropical vibe, Miami's Latin roots make anyone's 21st a good time at this restaurant meets nightclub.
3. LIV Nightclub
Miami Beach is one of the hottest spots for nightclubs in Miami. For a good time and possibly a celebrity sighting, party at LIV Nightclub at the Fountainbleu Hotel. Splurge on a VIP table with your friends for an unforgettable experience. Open until 5 a.m. from Wednesday to Sunday, the party doesn't stop at LIV, and the upbeat blend of techno and mainstream songs will keep you dancing.
4. The Wharf Miami
The Wharf takes you right onto the historic Miami river for a unique experience. The open-air venue houses different events for adults (yes, that's you) such as Tropical Tasting (of piña coladas) and Full Moon parties. Their website is frequently updated with upcoming events so planning the perfect 21st is no hassle at all. "Their food trucks have premium food and the DJ has a really fun selection between old school, pop, hip hop and new hits. They play all the big games and the dog-friendly part is a big plus. And on your birthday month, you can get a $40 voucher for the bar if you sign up for the email newsletter," Boston University alum Migdalia Escobar said. Open from brunch to late at night, enjoy cocktails, dancing and local foods.
5. El Patio Wynwood
For the ultimate Miami vibe, celebrate your 21st at El Patio (literally Spanish for "the backyard"), an outdoor bar that always poppin' from Thursday to Sunday. "If you just want a place to dance your ass off and are tired of the traditional club scene, I think Wynwood — i.e., places like Centro or El Patio — is the way to go. More low key, less pretending, and more perreo (or partying). El Patio has the similar vibes [to Centro], but with a bit more of an EDM, housey flow,'" Columbia University senior Joseph Villafañe said. Spend all afternoon at El Patio for a not-too-unfamiliar Miami outdoor party vibe.
6. Plomo Tequila & Taco Bar
Located on Miracle Mile in Coral Gables, Plomo Tequila & Taco Bar is the best spot for kicking off your 21st. Split pitchers of margaritas or sangria with your friends and dance along to the live DJ on most nights (you can even make requests for music). Aside from great drinks, outdoor seating gives a wonderful view of the beautiful Coral Gables street life. Grab a few of your friends and order some drinks paired with mouthwatering Mexican tacos to celebrate being legal!
7. Centro Wynwood
Thursday nights at #CentroWynwood ! Join us tonight for Peligrosa Thursday's #MazucambaMazucamba pic.twitter.com/hv3KluaTPM

— Centro Wynwood (@CentroWynwood) January 9, 2020
Right in the heart of Wynwood, Centro exudes Bad Bunny and J Balvin vibes by bringing fresh reggaeton and Spanish trap to the fast-paced nightclub. If you're looking to celebrate your 21st by dropping cash on happy hour drinks and dancing the night away, Centro is the place for you. "Miami has a really diverse nightlife and you can't go wrong spending your 21st in hotspots like Wynwood, Brickell, Midtown, and South Beach — if you're feeling extra lavish. Personally, Centro Wynwood, otherwise known as 'la casa del perreo' is the most Miami experience you can get at 21. The music, atmosphere and overall 'vibe' encompasses the city as a whole," Miami-Dade College Medical junior Ashley Cruz said. Enjoy ladies' night on "Peligrosa Thursdays" (complimentary drinks from 9 p.m. to midnight) or grab your boys Friday nights from 6 to 10 p.m. for cheap drinks.
8. Ciel Spa at SLS Brickell Hotel
Not all 21st birthday have to include getting drunk; instead, book a relaxing spa day at the SLS Brickell. The Ciel Spa offers 1 to 2-hour spa packages including tissue massages and facials, among other options. Ranging from $10 to $300, services are incredibly relaxing. Book a night at SLS Brickell and stop by the Ciel Spa to treat yourself on your birthday.
9. Mojito's on Calle 8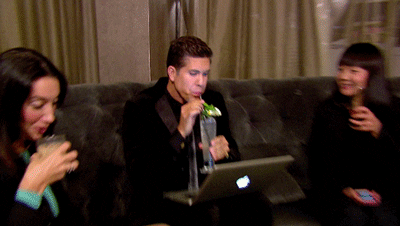 For a more relaxed night out, head to Mojito's on Calle 8. This location features a live Cuban band to accompany the delicious food. Plan your celebration on a weekday from 4 to 7 p.m. to take advantage of $5 happy hour appetizers; I recommend the Fried Pork Chunks called Masitas de Puerco. With that and a couple of mojitos (made with either rum, vodka or tequila) your party will be set for the night. Take it to the dance floor for the ultimate Cuban celebration.
10. Basement Miami
For a memorable celebration, do more than just drinking and dancing. At Basement, located in the EDITION Hotel in Miami Beach — a nightclub, a bowling alley and an ice rink in one — expect nonstop fun and entertainment the whole night. Ladies can enjoy free ice skating on Wednesdays and you can reserve spots at both the bowling alley and the nightclub. "I love Basement because it's not your typical Miami club or bar because it has ice skating and bowling! So you can grab a drink with your friends, dance, and drunk ice skate. It has a nice lounge area and you could go to other places in Miami Beach afterwards," Florida State University alum Claudia Villegas said. For an exciting birthday kick it off with ice skating, follow it up with bowling and finish off with a VIP table until 4 a.m.
11. Rockwell Miami
Take your 21st birthday to a place designed for everything party related. Rockwell in Miami Beach is a nightclub known for being the perfect mix of Miami, NYC and LA, the biggest party cities. You and your friends can reserve a table, order bottles and dance the night away to live DJs in honor of your birthday. "It's common for girls to find promoters and join their tables [for] free. Rockwell is super clubby, so a lot of bottle girls, tables, dancing and good DJs. It's where you want to go to dance and drink, and you normally stay there instead of hopping around," Villegas said. Cheers to the weekend at Rockwell.
12. Awa Na Kava Hookah Lounge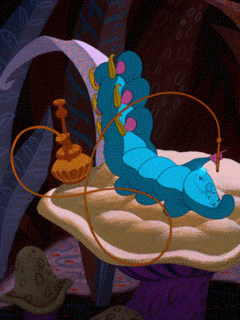 Approach your 21st birthday differently than most and spend it at a chill hookah lounge. Awa Na Kava Hookah Lounge located in Fort Lauderdale is eclectic and a great hangout spot. "I loved the vibe of the place with all the strange tiki heads and skull images. The hookah was amazing as well and worth the long drive to Fort Lauderdale," University of Florida graduate student Rhea Shroff said. Make it a trip and join in on open mic nights for an awesome birthday night.
13. Cinebistro at Dolphin Mall
If the party scene is not for you, enjoy a movie at Dolphin Mall's Cinebistro. Cinebistro offers a luxurious movie viewing experience with a selection of restaurant-style food and a premium cocktail and wine selection. Tickets are $14 and entry is restricted to 21+ guests after 6 p.m. showings saving you from loud children and teens. While you wait for the doors to open, enjoy retail therapy, arcade games and bowling at neighboring places. Take your first legal sip of chardonnay while you watch the newest blockbuster film.
14. Sugar Factory
https://twitter.com/SugarFactory/status/992464020341972993
Known to many through frequent celebrity visits, the Sugar Factory holds events like birthdays and bachelorette parties. After reserving ahead, you can personalize the celebration to your liking with specific menus, sweets and a custom gift basket. Try some specialty drinks that cover the table in a cold vapor or enjoy an eccentric dessert. Celebrate your 21st and cross your fingers that your favorite Hollywood star passes through.
15. GameTime Arcade
Perfect for celebrating with family and friends, throw it back to the pre-teen days while enjoying the perks of being 21 at GameTime in South Miami. Purchase entry cards to play games for prize tickets in true arcade-style or gather around a pool table with a few beers. Rent out a room to host your party with customizable decor, food and drink, and included entry cards.
16. 1-800 Lucky
Looking to spend your 21st jamming out to the classics of your youth? Private karaoke rooms at 1-800 Lucky in Wynwood do the trick. Room rates go from $7 to $15 before 9 p.m. depending on the weekday. After 9 p.m., the doors close to those under 21 and bottle service for the full hour is only $10. Aside from karaoke, 1-800 Lucky's on-site Asian restaurants serve classics like ramen, rice bowls and matcha ice cream, among other savory and sweet treats. Get your fill of authentic cuisine and disgraced early-2000s pop for your night out.
17. Ball & Chain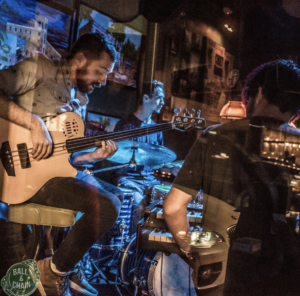 Immerse yourself in true Cuban salsa dancing with a trip to Ball & Chain, a bar and lounge location in Little Havana. "Ball & Chain is very Cuban but modern. Their menu resembles meals from Abuelita's kitchen but with a millennial twist. They switch up their drinks menu from time to time and they never disappoint! They also have live music frequently and it all ties in together with the most Cuban experience you can get in the heart of Little Havana," Cruz said. Watch live salsa dancers on most days or come in for Miami rarities like live jazz.
18. American Social
For a classier birthday experience, check out American Social in Brickell. Take in the breathtaking view of the city, order some classic foods and have a relaxing night out. This is spot is perfect for an intimate 21st birthday experience with your significant other. "It has a refreshing atmosphere and a beautiful view of the Miami River. Their menu options don't disappoint and although I don't think they play live music, I'd describe it as an upscale sports bar, with higher quality food and a diverse drink menu. It's a great a place to include in a Brickell bar crawl though," Cruz said. If having a nice drink on a warm Miami night appeals to you more than dancing, American Social will satisfy your birthday needs.
19. Seminole Hard Rock Hotel Hollywood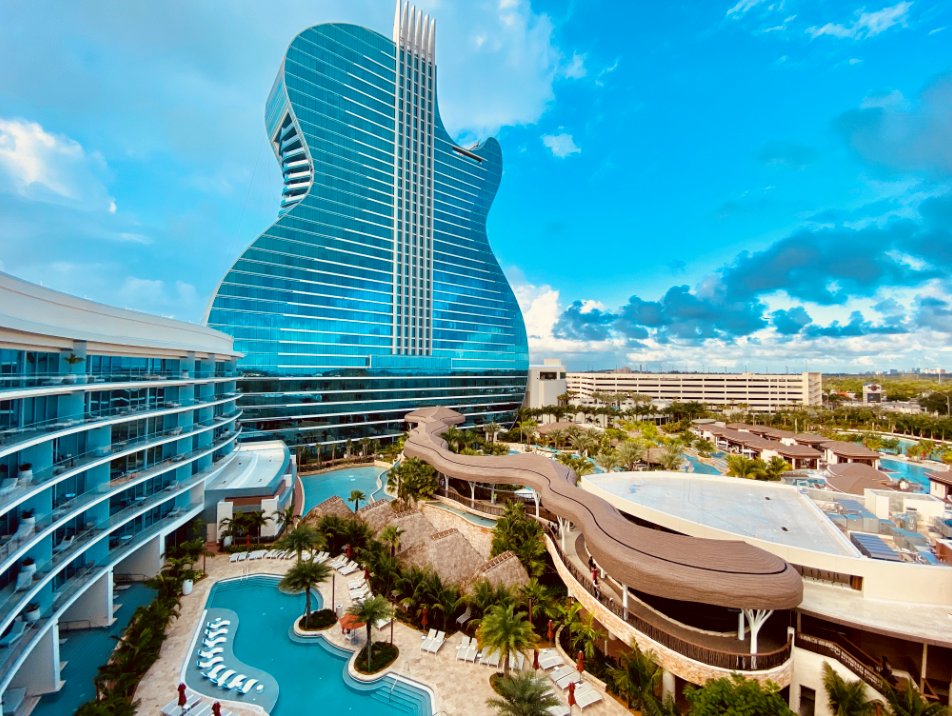 Get a suite at the Guitar Hotel and indulge in all there is to offer. The Hard Rock Hotel and adjacent boardwalk have tons of shops, restaurants and clubs to indulge in but also hidden spots such as a comedy club. Aside from this, take part in gambling — everything from Texas Hold 'Em to slot machines — at their expansive casino. Drive a little bit north to Hollywood and find everything you need to either go home broke or a millionaire on your 21st.
20. Rent a boat and party on the water with your closest friends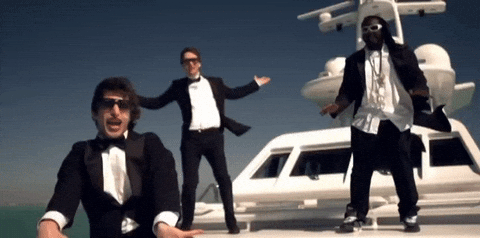 Don't stress over overpriced covers at bars and instead spend your money on a boat rental for an unforgettable day. Invite your closest pals for a killer party on the stunning Miami Beach water. Tons of rental companies line the beaches in Miami. You can rent a boat for a day for a couple of hundred bucks. Dust off your boating skills and grab some drinks, a speaker and your best bathing suit for a laid back birthday.
21. Go on a booze cruise on Miami Beach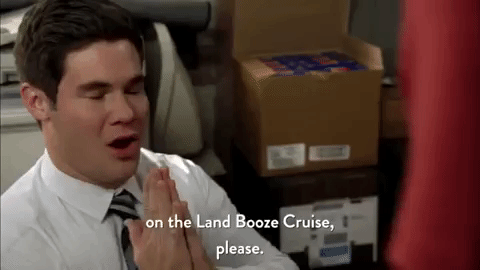 If hosting your own party on a boat sounds like too much, consider booking a booze cruise for an incredible day. Party all afternoon on a boat in Miami Beach without having to worry about bringing your own booze or food. Find booze cruises on Eventbrite for as low as $30 per person every day of the week.
Updated to include 21 ways to celebrate being 21 on 1/22/20 by Vanessa Vazquez.