Does anyone remember life before Instagram? While older generations see IG as another insincere form of communication, millennials understand the power it holds.
Instagram is more than social media—it's an inspiration.
Every feed has its own personality, and some stand out among the rest. These 10 outdoor Instagram photographers will let you see life from a more adventurous point of view, and their pics will leave your thumbs sore from double-tapping.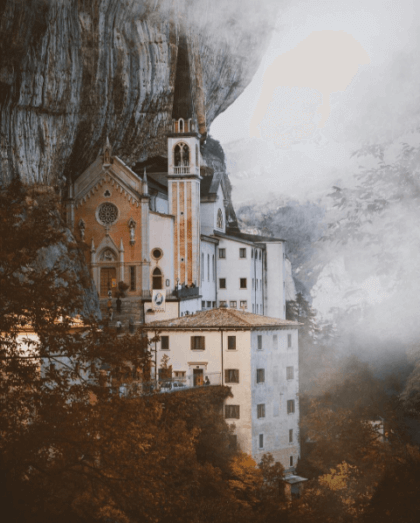 Andrea Caprini's feed looks straight out of the movies. His interest in photography as a child helped him develop skills early on, and after a few years on social media, the Italy-based Instagrammer grew to love capturing the outdoors. "Instagram is an incentive to move closer to the natural world," Caprini said. Through practice, he found his unique style. "When I choose my destination, I look if there are photos of these places on the internet, and I start to imagine how they would look with my hand," he said. This foresight and planning earned Caprini the thousands of followers he has today. Every time he posts a photo, you'll find yourself hopping online to Google "cheap flights to Europe."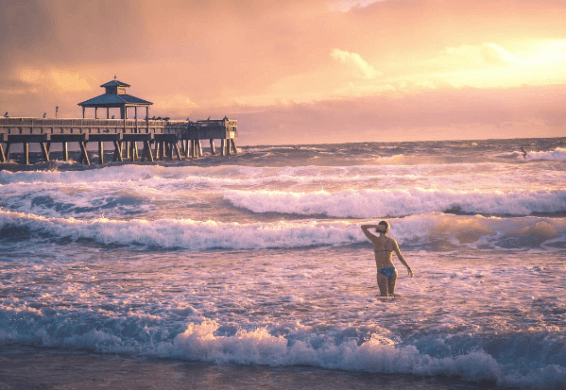 Where are my Florida peeps at? Most well-known IGers hail from the mountains of the Pacific Northwest or the megacities of California, but John Wellmeyer shows just how scenic The Sunshine State can be. Between the beaches and birds, docks and dusks, Wellmeyer makes it clear why Florida is the cruise capital of the world. Who knew Florida had more than swamps?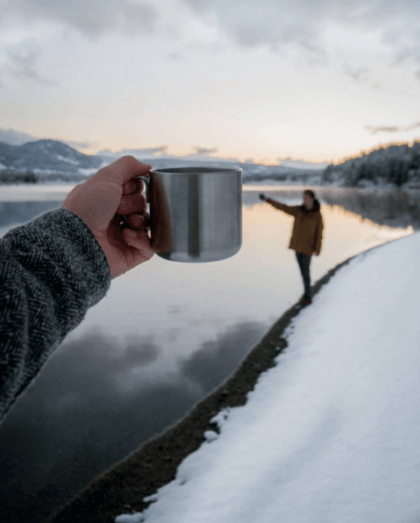 Richard Kelly's rise to Insta-success proves that you don't need to learn photography at a young age to learn the trade. Kelly bought a camera the same day that a music producer introduced the art to him. At only 22 years old, Kelly entertains and inspires thousands of IG followers with his simplistic style. "Instagram was a huge influence on me in my early photo days," he said. "I had a lot of photographers that I looked up to that inspired me to improve my photo skills." Now, Kelly has switched roles and encourages people with dual passions for nature and photography to keep working at it. "Go outside. Even to a local park. Take a couple of friends and just have fun. Find something you find peaceful or beautiful, then find a way to capture that with your camera," he said. "A picture is only worth taking if it's something that you appreciate." Too true, Richard, too true.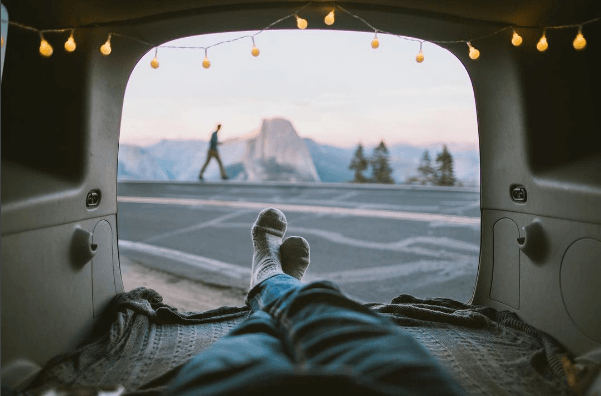 These days, everything boils down to #aesthetic, and anyone with an Instagram account can rest easy knowing that Michael Gregory's aesthetic never disappoints. Simple tones, Instax prints and a dog named TJ summarize his feed, and the overwhelming calm will keep you scrolling down for hours. Though he lives in Central California, Gregory's vibe feels more reminiscent of Portland. Whether you're seeking photo inspiration or visual perfection, @mike_pgregory will give it to you.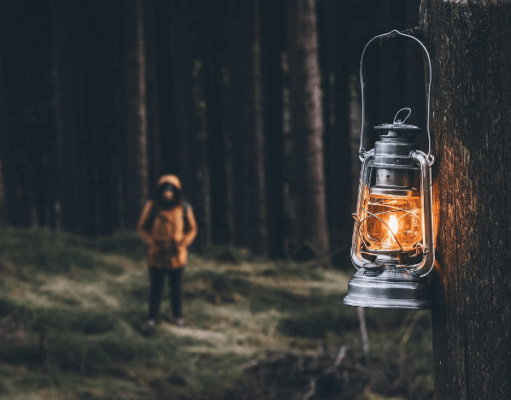 You know how some people's lives look like real-life fairytales? Well yeah, Nora Görlitz is one of those people. Her feed overflows with German castles and secluded forests. While we can't prove that Görlitz and Snow White aren't the same person, we're pretty sure that she's just a talented photographer in a stunning part of the planet. Whatever the case, her feed will make you wish you lived in Germany—who knew it held so much beauty?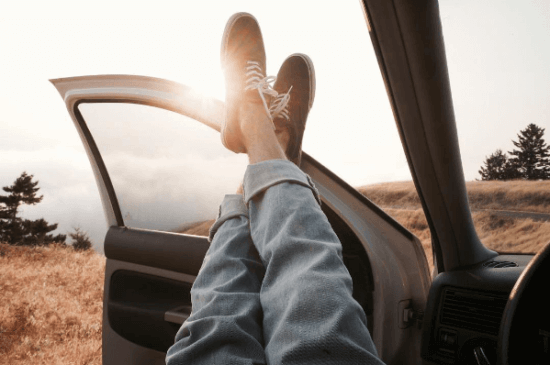 What do photographer Ansel Adams and Lee Ries have in common? In addition to loving Yosemite, they both began with a film camera from their fathers. When Ries developed his first roll of film, he was developing an appetite for visual storytelling. "I believe skills can be learned through trial and error…With a little bit of Google and a whole lot of patience you can learn anything," he said. Now a successful photographer, Ries knows a thing or two about turning passion into action and encourages people to avoid the "I'll do it tomorrow" mindset. "There will always be a better time to plan that trip you've been wanting to do," he said, "but if you don't just go for it now then reality is you probably never will." If you ever need some motivation to kick-start the planning process, just take a quick glance at Ries' feed.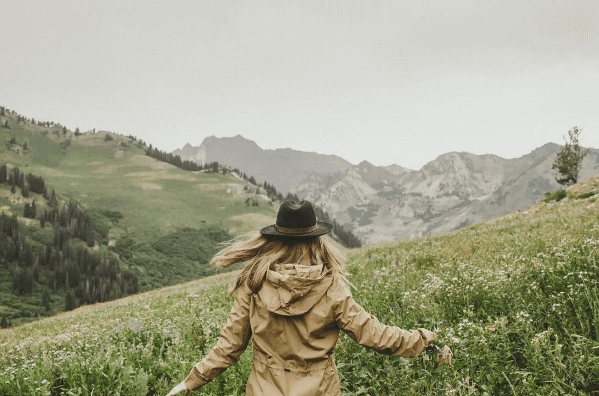 Natalie Wall, a 26-year-old IG photographer also tackling med school, proves that women truly can do anything and everything. "The only thing holding you back is your own reservations (and occasionally a few laws, but those are stories for a different time and place)," Wall said. Wall sees her Instagram feed as a public journal of her adventures. It's her way of documenting experiences and friendships, often accompanied with humorous and relatable captions about the struggles of student life. Her carefree attitude and keen eye for aesthetic add a spirited twist to the typical Instagrammer, and her humanness shines through the social media success. "Social media has been a key player in helping me decide where to travel," she said. "Instagram in particular seems to have really motivated the masses to get outside." Don't let a busy schedule keep you from pursuing photography. We all start from somewhere—who says you can't be the next Natalie Wall?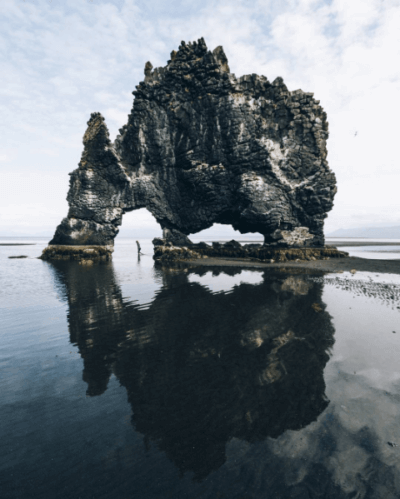 In 2015, Austria native Sebi Scheichl set out to Norway for two weeks on what would become his favorite adventure to date. On the trip, he conquered a new mountain each day and camped in a tent each night. You might be wondering how someone finds motivation to take such an intensive trip. I can't even pause Netflix to make myself a bagel. The answer is passion. Scheichl started documenting his hikes with a digital camera and uploading them to Instagram. His audience quickly grew, and he decided to start taking photography more seriously by investing in a DSLR. That's where things took off. "Instagram is a great place to get inspiration and meet new people who share the same interests," Scheichl said. "I discover a lot of travel destinations through Instagram and have made some really good friends." If your dream vacation involves European landscapes, consider @zeppaio your tour guide.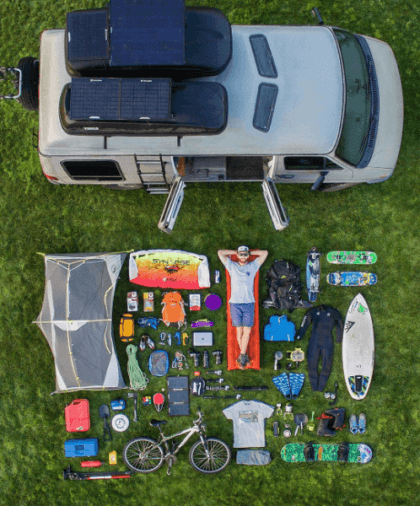 Do you consider yourself an adventurer? Yeah? OK maybe don't look at Travis Burke's page—he'll put your adventures to shame by showing that you haven't even scraped the surface of natural living. Burke built an "adventure-mobile" to support his cross-country excursions and has been touring in it for over two years. One of his captions explains the experience: "No rent, 360° views, quick access to any location and a really, really big backyard! It might be crazy but it's been an adventure of a lifetime! #vanlife." Maybe you'll never pack up your life and drive off in a repurposed van, but that doesn't mean you can't pull inspiration from his simplistic lifestyle and dedicated heart.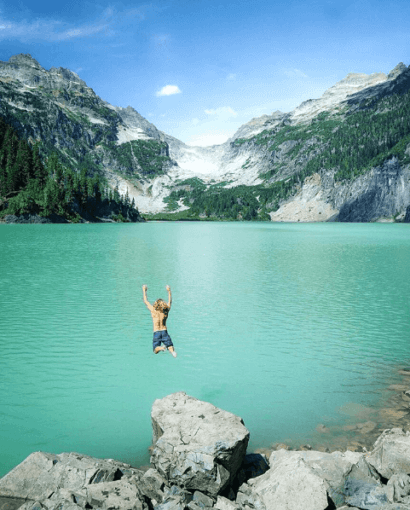 Anyone who's dabbled with photography knows that the most important part of a photo is the story it tells. With this logic in mind, it's safe to call Jess Dales a successful author. Her countless travels and abundant energy show in each storytelling image she posts, and her Instagram shoos away all stigmas against the arts. Warning: Dales' feed may cause feelings of wanderlust and dissatisfaction with staying indoors. If you experience these symptoms, consult your friends immediately and get into nature.