You finished the Paranormal series for the fifth time, and you're fed up with Toby's attitude. What now? If you're looking for a scare that lasts longer than 90 minutes, it's time you dive into a TV show. Episode after terrifying episode satisfies your daily adrenaline quota and introduces you to a world of new monsters.
Can you handle the horror?
17. The Twilight Zone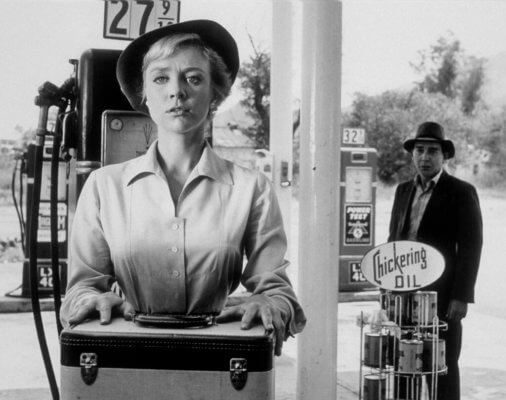 Why So Scary? Fake show, real fears
Original Air Date: October 2, 1959
Where to Watch: Netflix, Hulu, CBS, Amazon Video
We're starting mild, folks. This show satisfies those who want to like thrillers but aren't quite ready to be scared in color yet. The Twilight Zone pokes at our deepest fears while simultaneously transporting us to "a different dimension," and to that awful family vacation where your dad forced you to ride the Tower of Terror. Horrifying.
16. Dateline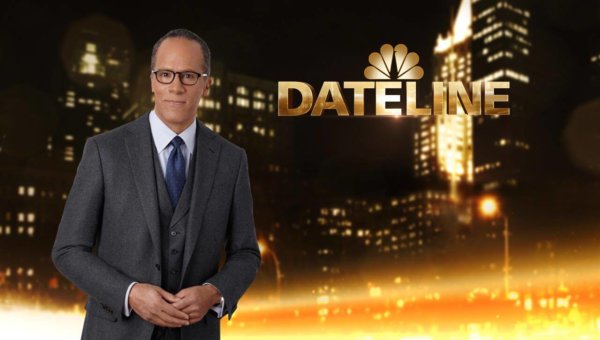 Why So Scary? True crime
Original Air Date: March 31, 1992
Where to Watch: NBC
True stories are frightening, and Dateline gives you plenty of them. If you're looking for a jump scare, this isn't the show for you. If you're looking for psychological torment and feelings of paranoia when your roommate leaves you alone for the weekend, proceed to the next episode. Every episode reveals the gruesome details of an actual murder, or attempted murder, done so with grace by the ever-passive host, Lester Holt. 
15. Glitch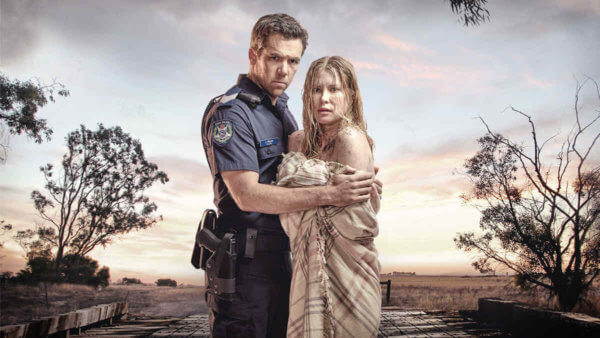 Why So Scary? Dirty, naked Australians rise up from the ground. That alone is pretty creepy.
Original Air Date: July 9, 2015
Where to Watch: Netflix, ABC iview
If I had to pick a subgenre for this suspense show, I'd say it's a zombie show—but not one of those apocalyptic zombie shows where it begins with a virus outbreak. Glitch only categorizes as a "zombie show" because dead people come out of the grave, but layers of mystery and drama ultimately pull viewers into its dark-natured plot. "When you think of a zombie show, the people that are reanimated are usually disgusting carcasses, but these people are actually alive and living again," Southern Adventist University freshman Ethan Simler said. "This raises a lot of questions like 'Why?' and 'How?' and leaves you in suspense as the show leads you to how this happened and who is behind it." Do you have the guts to find out who let the dead people out? 
14. Stranger Things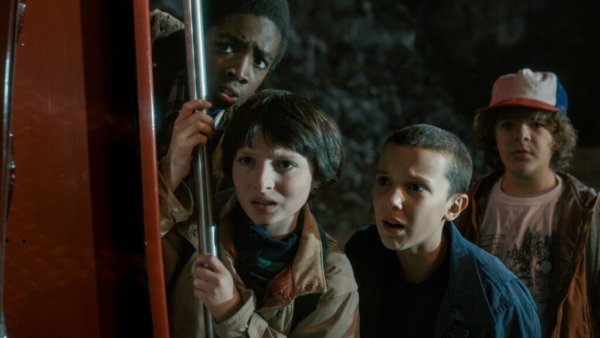 Why So Scary? It's like…Dungeons and Dragons meets television.
Original Air Date: July 15, 2016
Where to Watch: Netflix
Set in the 80s, this Netflix Original approaches science fiction in a way that even the most skeptical watchers can appreciate. "Stranger Things is suspenseful because of the lack of knowledge," University of Portland junior Shirley Shen said. "Since in reality we know nothing about different dimensions, it's interesting to see the directors' and screen writers' take on [them]." The show follows a group of kids in a small woodsy town as they frantically search for their missing friend, and a suspicious government laboratory nearby might hold answers to their questions. Between the conspiracies, disappearances and unlikely romantic relationships, Stranger Things will leave you hiding under the covers and begging for more.
13. CSI: Crime Scene Investigation

Why So Scary? Gory, realistic murder cases
Original Air Date: October 6, 2000
Where to Watch: Hulu, CBS, USA, Amazon Video
CSI: Crime Scene Investigation carried crime dramas into the modern era. A show that was once criticized by the public for airing episodes too graphic for primetime television now brings out the detective in everyone and teaches you a thing or two about the criminal mindset. What's that? You've seen all 337 episodes already? No problem—there are three spinoffs to keep you entertained for, well, ever.
12. Bates Motel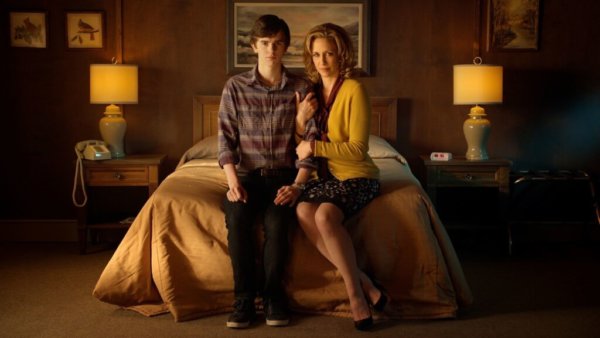 Why So Scary? Murder, suspense and a mentally-disturbed family
Original Air Date: March 18, 2013
Where to Watch: Netflix, A&E, Amazon Video
Everyone has seen Alfred Hitchcock's horror classic Psycho from the 60s, but what the world doesn't know is how the infamous Norman Bates got so messed up in the first place. Bates Motel, though set in the present, acts as a prequel to Psycho and catches the world up to speed on the troubling family events that lead to Norman's downfall. Most people wouldn't classify Bates Motel as horror, but most people also wouldn't watch it with the lights off, ya feel? 
11. Penny Dreadful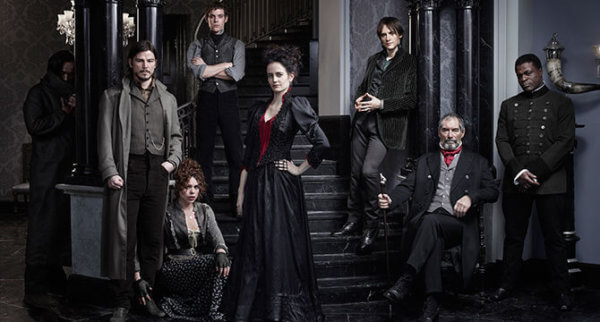 Why So Scary? It ruins our childhood characters by showing us the "uncensored" versions.
Original Air Date: May 11, 2014
Where to Watch: Netflix, Showtime
Showtime produces quality shows and Penny Dreadful is no exception. This series revives 19th century Victorian literature in a way that the goth in all of us would approve of. "The show is cool because it gives a fresh perspective to the monsters we've heard about our whole lives," Sierra College junior Tamara Jarcevic said. "It's not too horrific, but it gives off the kind of creepiness you'd find in an Edgar Allan Poe story." Anyone who fancies poetry, sophistication and (a lot of) blood will find Penny Dreadful refreshing.
10. Slasher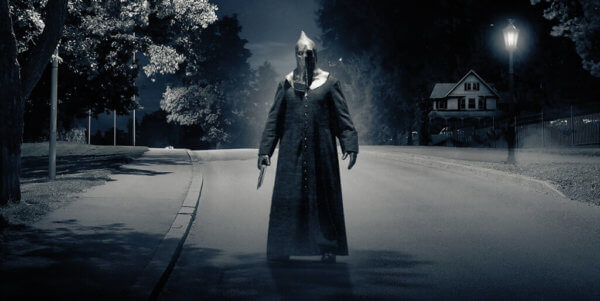 Why So Scary? The genre is in the name…expect lots of blood and gore.
Original Air Date: March 4, 2016
Where to Watch: Netflix, Amazon Video
Slasher came to life after creator Aaron Martin decided to combine elements of American Horror Story, Halloween and It Follows to bring a modern-day anthological twist to the classic murder mystery slashers we've heard our parents rave about. Each season's premiere introduces a new killer and each season's finale resolves the plot. "Slasher" is the first original series for Chiller, a TV channel specializing in horror, and it most definitely is "scary good."
9. The Following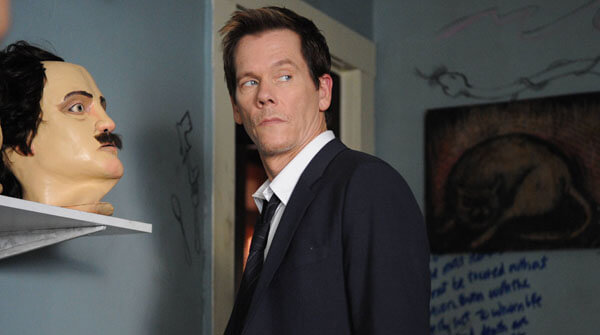 Why So Scary? A sophisticated, murderous cult wreaks havoc.
Original Air Date: January 21, 2013
Where to Watch: Netflix, Amazon Video
For everyone wondering if Kevin Bacon still exists, he does. His recent role as a targeted FBI agent steals the hearts of Footloose lovers and crime enthusiasts everywhere. Like many shows, The Following starts with a sadistic serial killer—but it doesn't stop there. The Edgar Allen Poe-inspired maniac rallies a number of followers to carry out his demands even when he's behind bars stumping the FBI time and time again. Who can be trusted? Will the cult be stopped? Does the ringleader dare to harm Kevin Bacon? Watch and see, my friends.
8. Hemlock Grove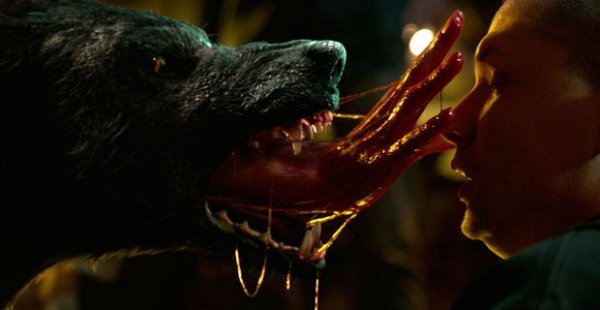 Why So Scary? Gruesome, gruesome, gruesome
Original Air Date: April 19, 2013
Where to Watch: Netflix
Hemlock Grove revolves in a small Pennsylvania town experiencing an unusually horrific amount of crime. "It's scary because you don't really know what's going on," Jarcevic said. "You're in the dark for most of the first season and you find things out as the characters find them out." Brutal killings? Yep. Small-town secrets? Check. Werewolves? Actually, yeah. Though this sounds like a reincarnation of the Twilight series, the script and gore won't leave you cringing.
7. Supernatural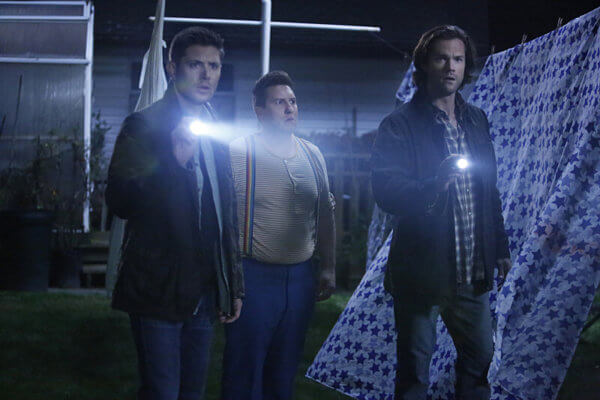 Why So Scary? Ghosts, demons and spirits lurk throughout.
Original Air Date: September 13, 2005
Where to Watch: Netflix, Amazon Video
Two brothers on a journey to kill a demon—how better to dive into the world of the supernatural? Sure this show is fictional, but it provides over a decade of ghost-hunting episodes that keep you on your toes until summer break rolls around. "Sometimes you don't know what's coming next or what's going to be jumping out of the next corner," Union College junior Meredith Lovell said. She advises that anyone who loves suspense and is fascinated with the supernatural should watch.
6. The Walking Dead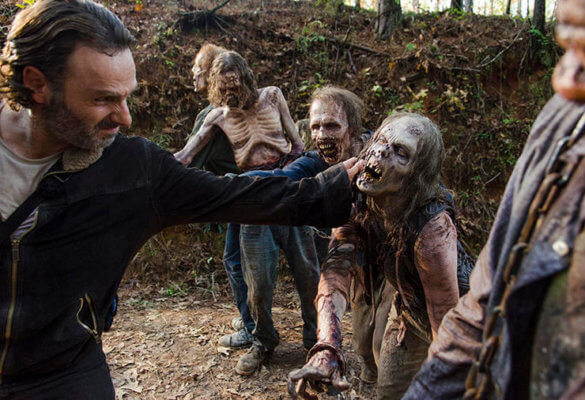 Why So Scary? Suspenseful post-apocalyptic survival
Original Air Date: October 31, 2010
Where to Watch: Netflix, AMC
We've all taken one of those online quizzes to find out if we'd survive in a zombie apocalypse, and if your results were anything like mine, The Walking Dead will leave you with mad respect for every character that survives the first night. "Being nice in a world like that doesn't keep you alive. You have to kill anything to survive," Grand Canyon University junior Kieran Genobaga said. "The show is awesome because it has many different elements: the suspense, the cliffhangers and everyone loves zombies." If you love tension and want to live vicariously through the apocalypse survivors, The Walking Dead might be your cup of tea.
5. Salem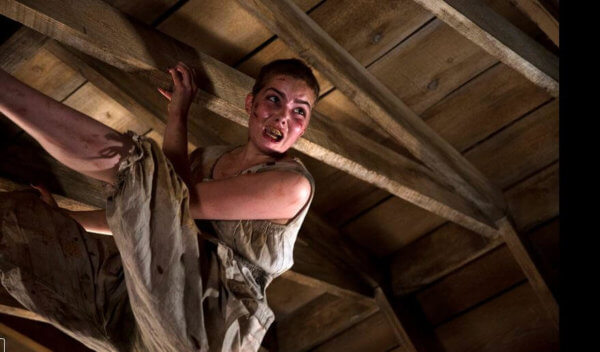 Why So Scary? You've heard of the Salem Witch Trials, haven't you?
Original Air Date: April 20, 2014
Where to Watch: Netflix, Hulu, Amazon Video
The witch hunts we read about in the fifth grade finally hit the big screen in the form of a terrifying television series. Salem drags viewers back to the 17th century witch trials in Salem, Massachusetts. While the show falls under several genres—horror, gothic romance, drama, suspense, thriller and supernatural fiction—one thing is for sure: You don't want to mess with a witch. Anyone with an interest in period pieces and obscure witchcraft should board the Salem train ASAP.
4. The Strain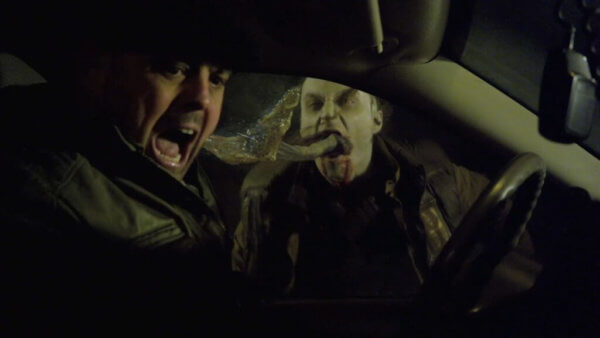 Why So Scary? Freaky, virus-induced vampires plot against humanity.
Original Air Date: July 13, 2014
Where to Watch: Hulu, FX, Amazon Video
Award-winning Carlton Cuse, writer and executive producer of Lost and Bates Motel, created another horror hit with his latest project: The Strain. The antagonists of this show pose similarities to zombies—they changed as a result of a virus and they have a keen taste for humans—however Cuse classifies them as vampires. The most prominent difference between these monsters and the zombies that we've come to know is that the vampires are intelligent. They plot, they hunt, they kill. The Strain strays from the typical post-apocalyptic show and details the beginnings of a gruesome war between vampires and humans. 
3. Paranormal Witness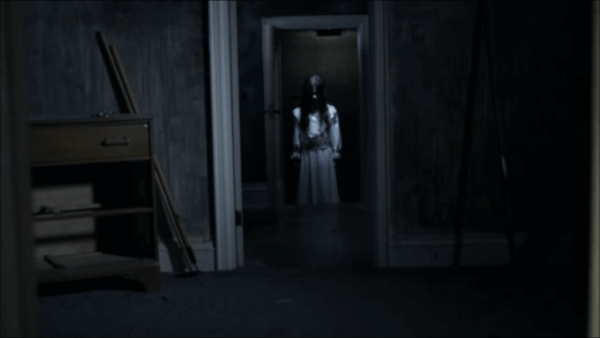 Why So Scary? Real supernatural accounts
Original Air Date: September 7, 2011
Where to Watch: SyFy, Amazon Video
This show is very similar to Dateline, only supernatural and super terrifying. Each episode details a real-life event told by real-life victims. The documentary involves a combination of interviews and reenactments but provokes suspense nonetheless. We're talking kids having conversations with empty chairs, furniture moving on its own and mysterious marks popping up on people's bodies—each episode means a new nightmare, only they aren't produced by Eli Roth.
2. Hannibal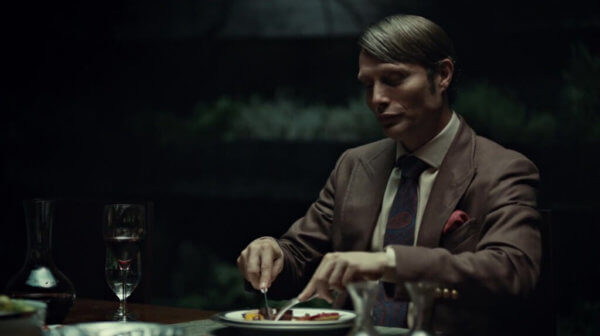 Why So Scary? Uhh…cannibalism!
Original Air Date: April 4, 2013
Where to Watch: NBC, Amazon Video
You don't like jump scares but slow mental torture appeals to your dark side? No, I'm not judging…just backing away slowly. Thomas Harris's classic cannibalistic character resurfaces in this modern take on the twisted life of Hannibal Lecter. Makenzie White, a junior at Pacific Union College, recalled her mentally exhausting journey through the show's three seasons. "Hannibal Lecter is portrayed as a cultured and sophisticated individual with refined tastes in art and music," White said. "He's not your average horror film antagonist, nor is this your average scary show. It's gruesome, chilling and never predictable." The show grows increasingly disturbing with each episode, and by the time you've finished the series you'll be craving a throwback movie marathon to revisit the OG Hannibal.
1. American Horror Story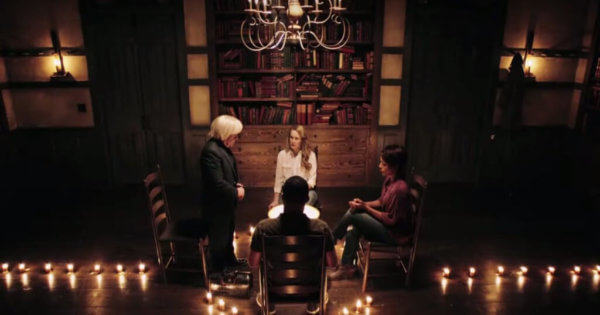 Why So Scary? Dark, disturbing, supernatural
Original Air Date: October 5, 2011
Where to Watch: Netflix, Hulu, FX
What are you afraid of? Ghosts? Clowns? Witches? Vampires? Whatever your fear is, American Horror Story covers it. "I would highly recommend it. Every season has a different plot, but the cast stays the same. Each actor plays a different character in a different story line each season," Walla Walla University sophomore Autumn Jones said. "The first and second seasons will always be my favorite." With AHS, nothing is off limits. Expect to scream, cry and laugh at how much you scream and cry—this show isn't for the faint of heart.